Just because you prefer a small guest list, doesn't mean you can't go big on other details! Here's our guide to planning your small wedding.
Not everyone wants the big, white wedding or has the option to have one. Instead smaller weddings are growing in popularity as people choose to surround themselves with just their closest loved ones. With a more intimate guest list, you can focus on creating a personal and unforgettable experience for you and your guests.
Strategically Plan Your Guest List
Every single person you invite to a wedding this size should be someone that is close to you and you can't imagine marrying without them there. You can also keep numbers down by opting out of the traditional wedding party other than a best man and one bridesmaid.
Be Creative With Your Venue
Fewer people on the guest list means the world is your oyster when it comes to choosing a venue. From non-traditional venues like bars and restaurants to those unexpected spaces in traditional venues that are perfect for smaller celebrations. Even if you do fall for a larger space, you can make it feel more intimate with decorative detailing such as ceiling drapes, trees around the perimeter of the space and your table layout.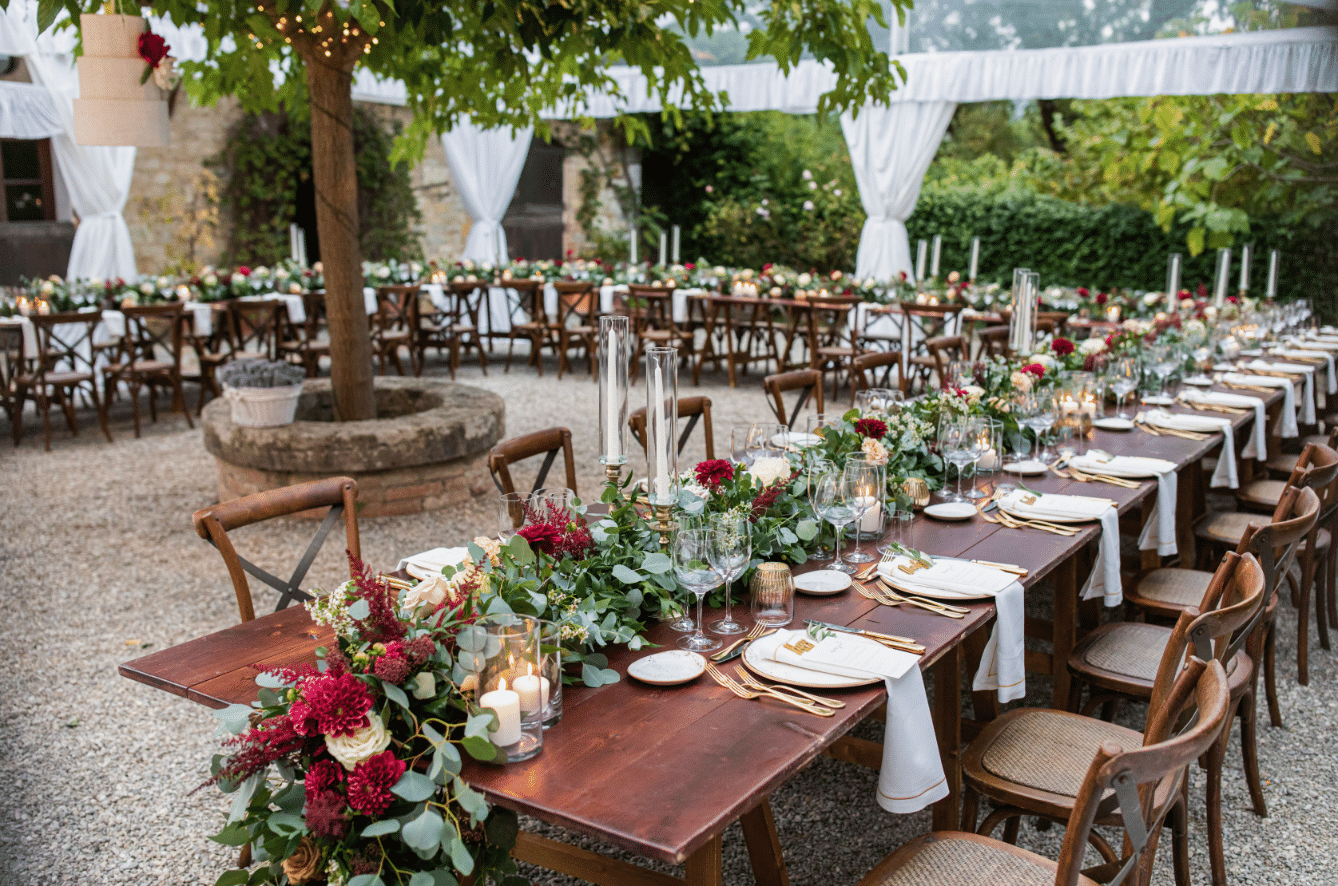 Invest In Your Photographer & Videographer
A fantastic photographer and videographer are a great investment, no matter how many guests will be in attendance, but a smaller guest list may mean more opportunities to capture sentimental moments which you can cherish for years to come.
Make It Memorable
A smaller wedding means that you can go all out on the details. Remember to design the space, not just the tables – consider lights, plants, fabrics, scents and anything else that will create an ambience.
The Guest Experience
With a smaller guest list, you'll have the funds to make the guest experience all the richer. Kick this off by arranging a cool way to transport your guests between the ceremony and reception, such as VW camper vans air a vintage school bus.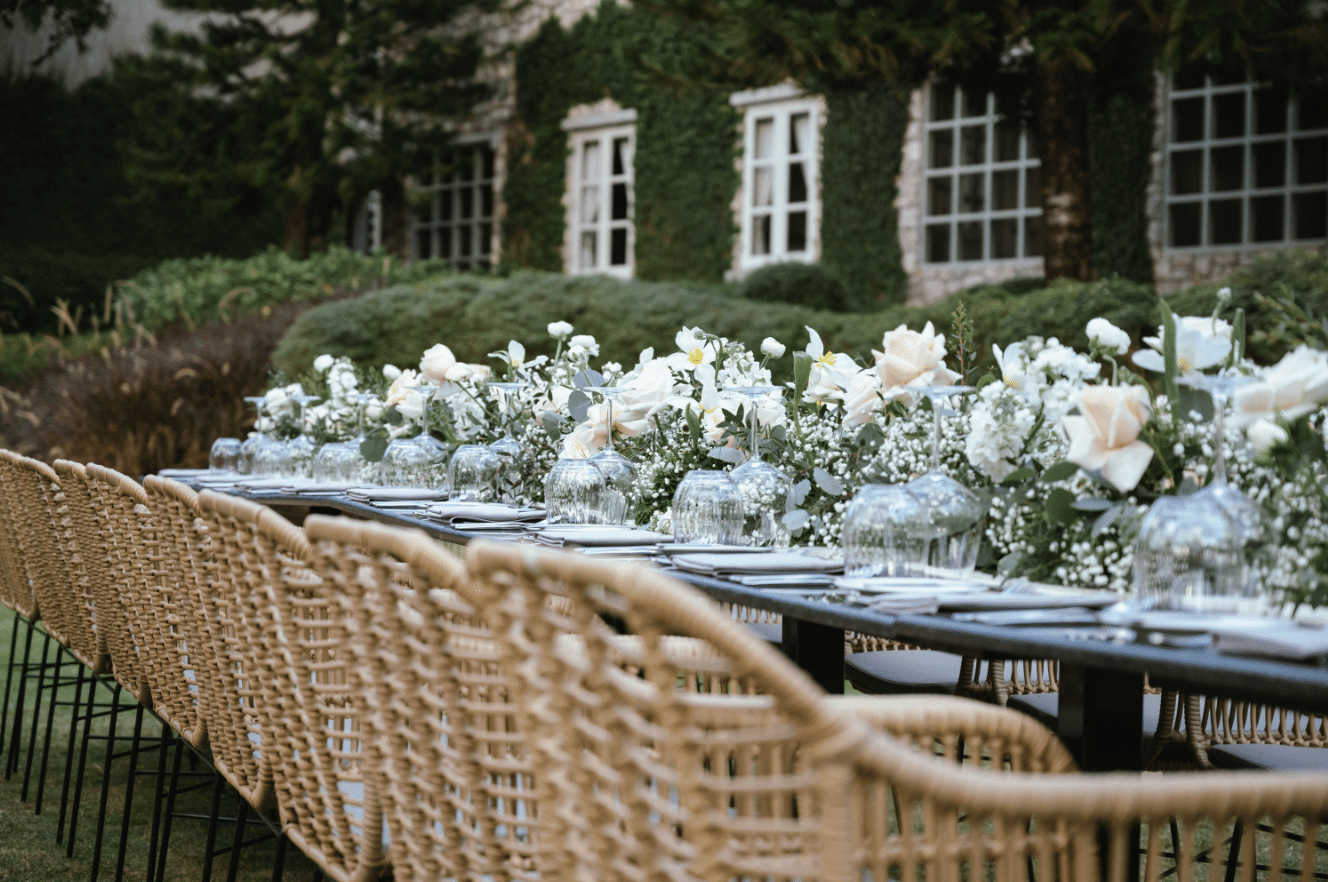 Focus On The Food
If you're not feeding a huge crowd, you have more room for a detailed menu. Whether you're wishing for a seven-course meal with expert wine pairings, an elaborate buffet, or a fun food truck on-site, the options are infinite with a smaller wedding.
Table Talk
Depending on what your venue can accommodate and the numbers attending your wedding you don't have to stick with the traditional round table set up – unless you want to – and look at other options such a one or two long reception tables or a U-shaped set up to make everyone feel connected.
Stylish Tablescapes
Don't be afraid to go all out with a stunning tablescape. Adding elements such as bold table linens and coloured glassware will really set your wedding décor apart. Smaller weddings allow you to go all out on these little details and ensure your wedding style makes a big impression!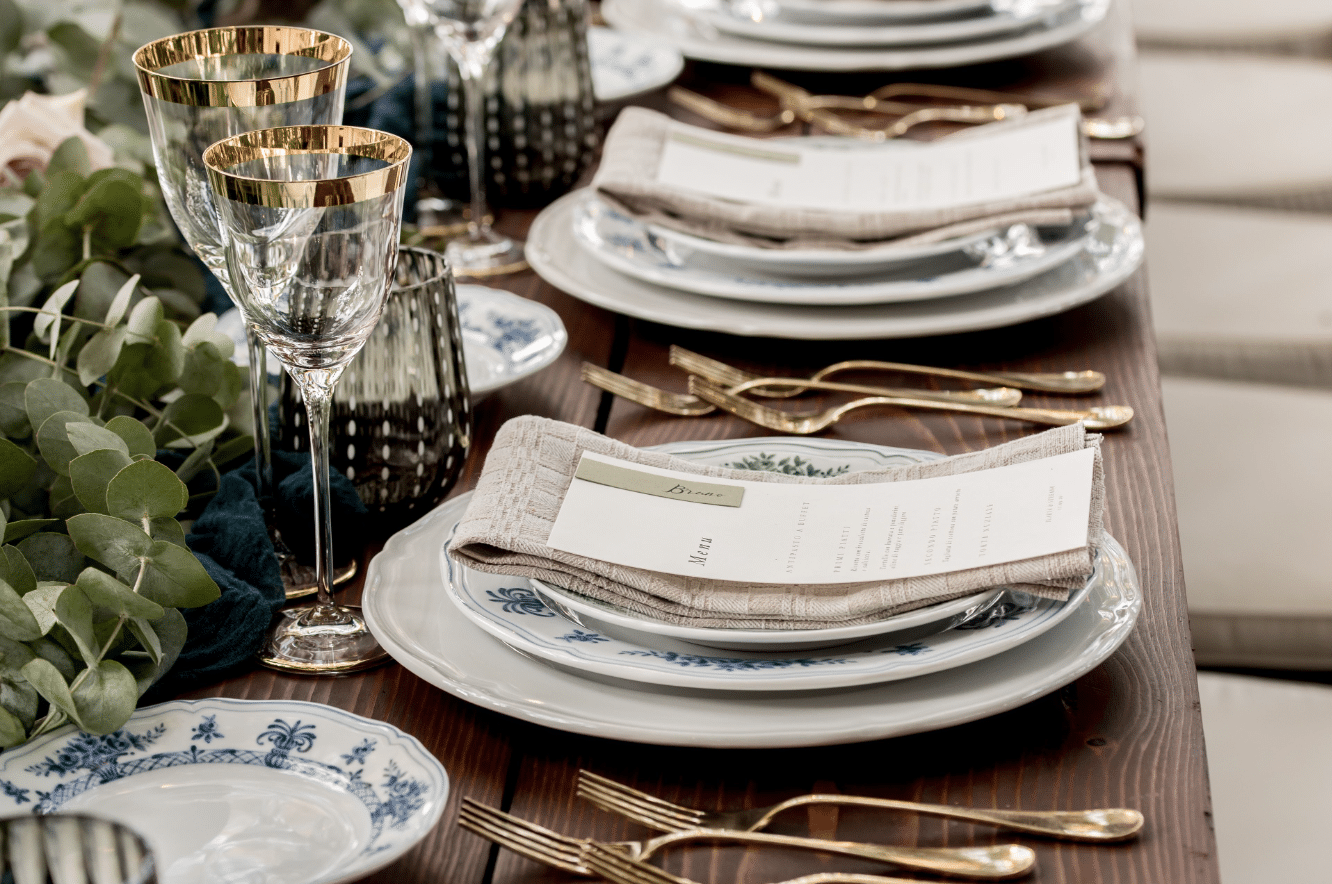 Play With Place Settings
Design a really beautiful place setting for each guest if you're hosting a seated dinner. This is such a great opportunity to go all out with a stunning set-up. Just remember to give them enough elbow room and easy access to the essentials like water, wine and so on.
Personalise Place Cards
Place cards offer so much opportunity for customisation, and with a smaller guest list there are fewer to make or buy. Opt for a personalised touch with calligraphed place cards for each guest. Make them even more special by leaving a handwritten note sharing your most treasured memory with them.
Go Bold With Plenty of Florals
A smaller wedding might free up more budget for show-stopping floral displays. Whether they are hanging from the ceiling or draped over the chairs and tables, you can create a really romantic atmosphere with an abundance of flowers, especially when interspersed with candles.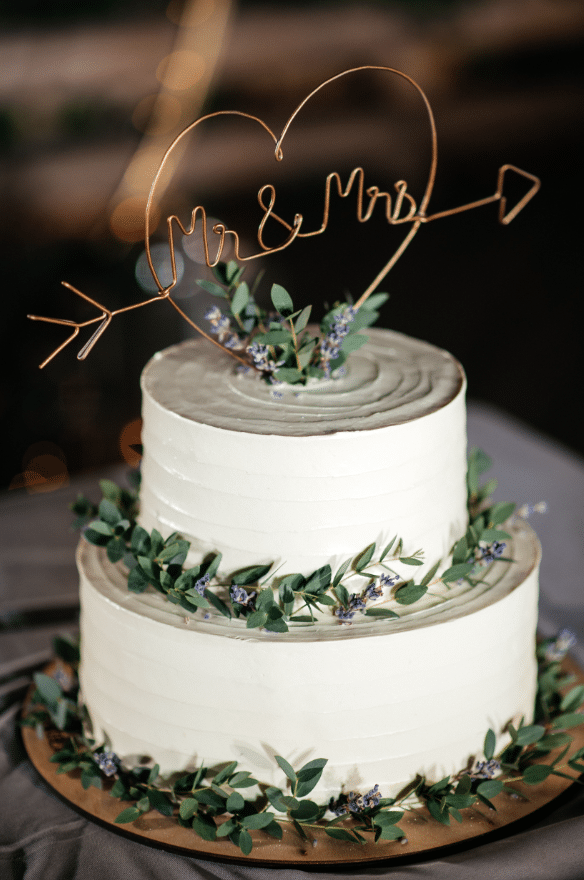 A Sweet Touch
With fewer guests, you'll need less cake. Therefore you can take a non-traditional approach or chat with your cake maker about sticking with the tiered approach if that's what you love.
Be Thoughtful With Activities
Decide what is important to you and your partner and skip the things that don't matter. For example, if you and many of your guests aren't really into dancing it's easier to forgo this kind of activity at smaller wedding and replace it with one everyone will enjoy.
Hire A Live Band
Live music is your best bet for a small wedding. A small wedding is all about connection, and live music is ideal for this. You don't want a huge band that feels disproportionate to the number of guests either; a three or four-piece is perfect.
Incorporate Family Heirlooms
Peppering in small, memorable touches is much simpler in a more petite space with fewer guests. Consider incorporating family heirlooms such as vintage china or silver to make the day that much more sentimental.
Read this feature and more in our free August/September digital issue here