If you're dreaming of a destination wedding, check out this handy guide to planning your day perfectly!
For those who picture saying 'I do' on a white sandy beach under the sun or in their favourite city away from home, you've come to the right place to find out how to plan a wedding abroad.
Organising a destination wedding can be daunting, especially if you aren't familiar with the area and will have more to consider such as flights and transport of your dress to name a few.
Here's our list of essential things you can't forget when planning a wedding abroad – PLUS some of our favourite destination wedding locations to provide you with some inspo…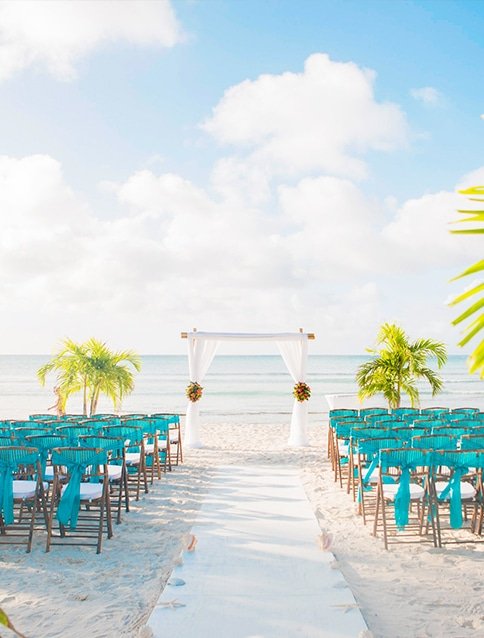 How Much Does A Destination Wedding Cost?
The average cost of a destination wedding is estimated at around £7,500 according to travel experts Kuoni. If you compare this number to the typical cost for a wedding in Ireland, Northern Ireland or the UK which usually sits around the 20,000 mark, we can understand why destination weddings are growing in popularity.
Of course, the amount of guests attending will affect this figure. The average amount of guests for a destination wedding is around 10 to 15 people so whether you add to this or lower the amount of guests will be a contributing factor to the cost.
The location and time of year can also have an impact. For instance, to save money try avoiding touristy wedding hotspots such as Lake Como in Italy or Paris in France and opt for a smaller town in these countries which can have equally beautiful attraction for a fraction of the cost and less demand.
All inclusive resorts are also helpful with many offering affordable wedding packages in countries like Spain and Portugal. Additional costs you will need to budget for besides the ceremony and reception are legal feeds, translation costs, accommodation and wedding insurance.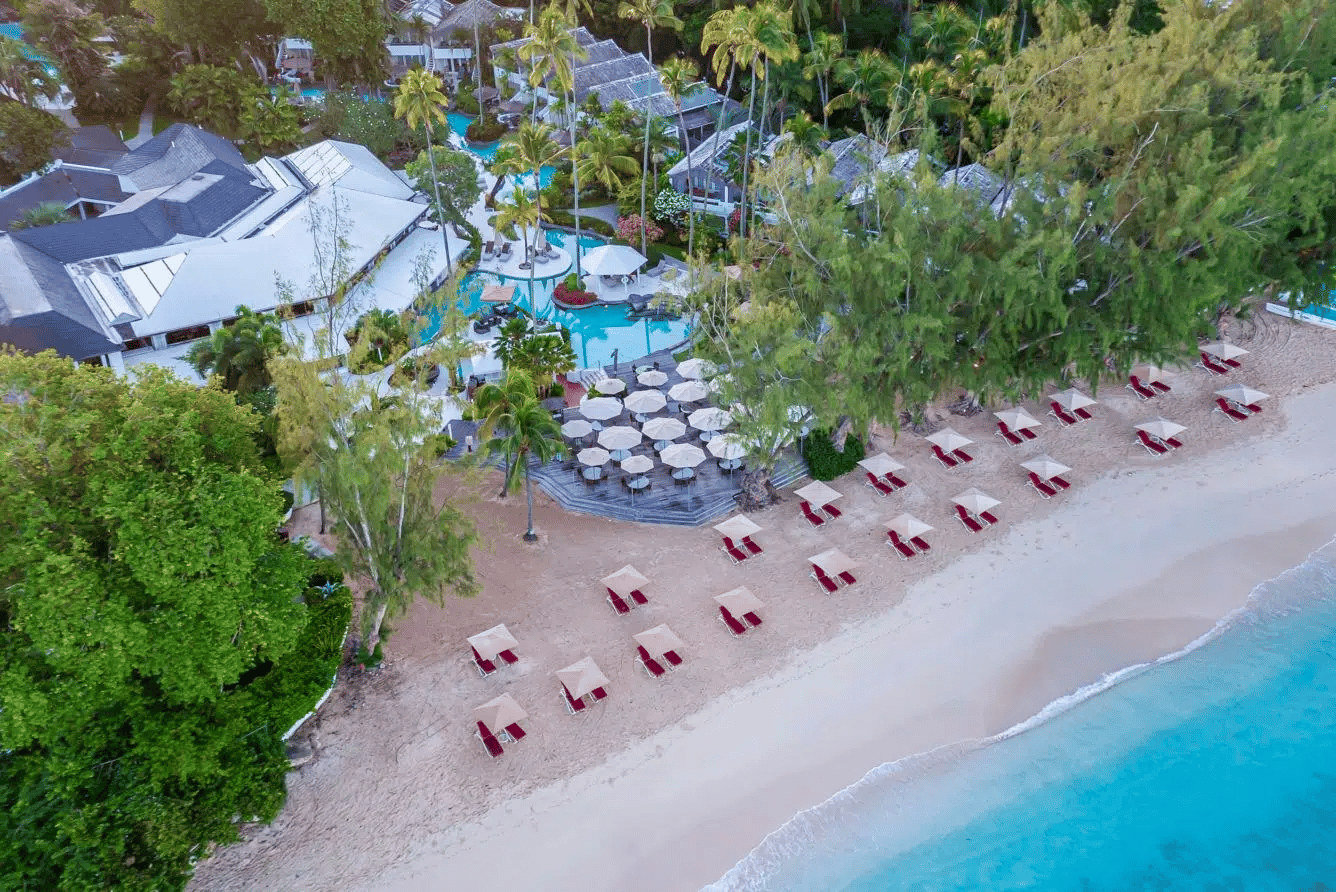 How Do You Choose Your Wedding Destination?
In addition to budget, it's important you choose a location that reflects both your personalities and style. Look out for some inspiration on blogs, TikTok, Instagram or Pinterest and check out real life weddings to see what themes and aesthetics resonate with you.
Then make a list of your main requirements such as outdoor ceremony options, countryside location and views etc. When you have decided on your budget, guest list and style, then you can start narrowing down countries that offer what you need. Also make sure to consider your guests' budgets as well!
When choosing a venue, check off what meets your requirements. Find out details about accommodation such as if guest rooms are required to be booked for a certain number of nights, check if there are any curfew rules, if they have their own list of suppliers or if you can hire your own, if they have self-catering or a restaurant on-site, if there is a one wedding per day policy and any other essential questions.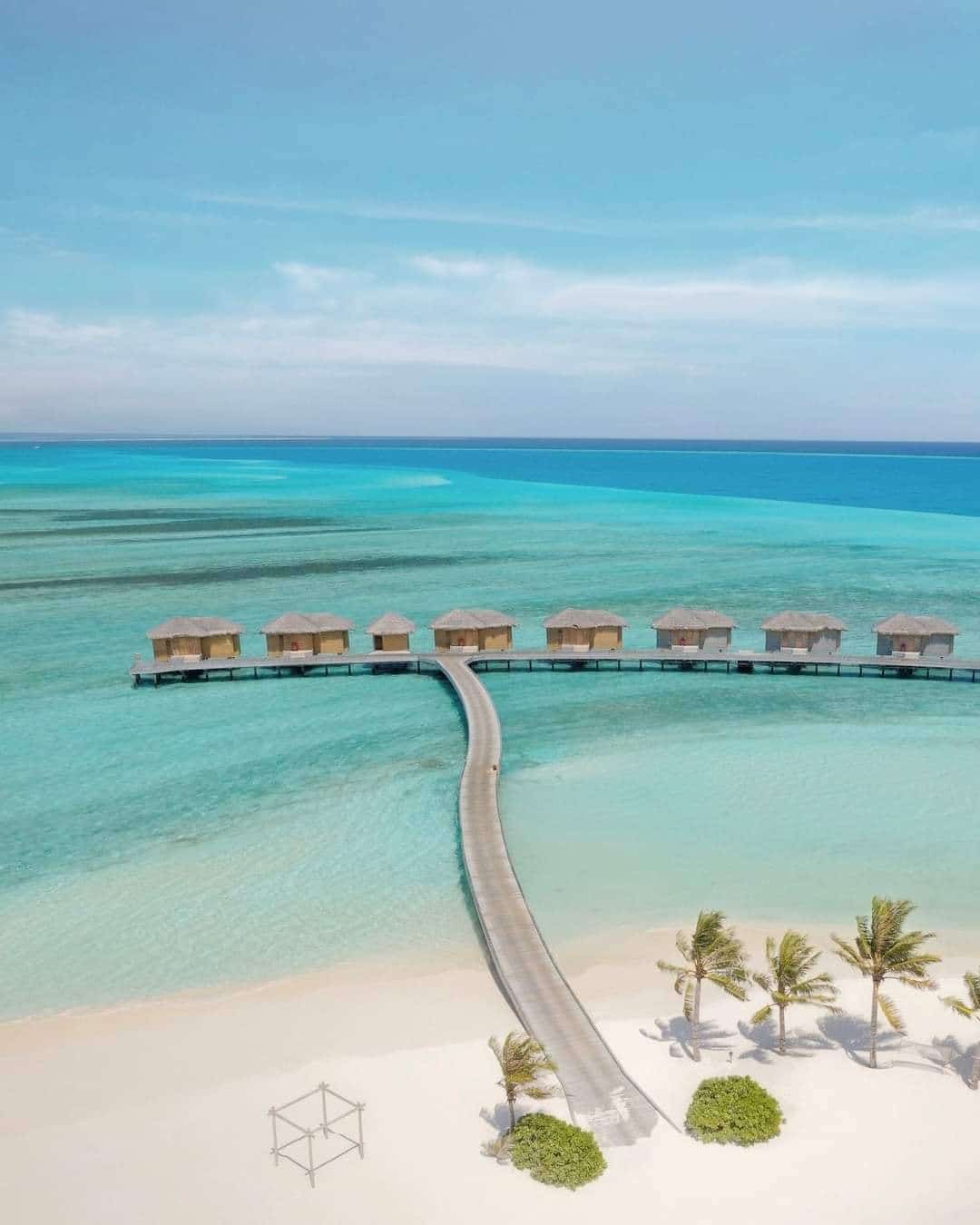 Should I Book With A Wedding Travel Agents Company?
To reduce the stress of wedding planning, many couples will gain help from a wedding travel agents specialist such as Oasis Travel who organise destination weddings in locations such as Mauritius, Seychelles and Sri Lanka. With a wealth of experience, they can quite literally plan your wedding from start-to-finish. All you need to do is decide where it is you would like to go which they can help you with also!
They can help you organise your documentation, answer all your questions and have a dedicated coordinator to be there for you when you arrive. Depending on the package you book, you can find lots of recommended suppliers from your entertainment to flowers and décor.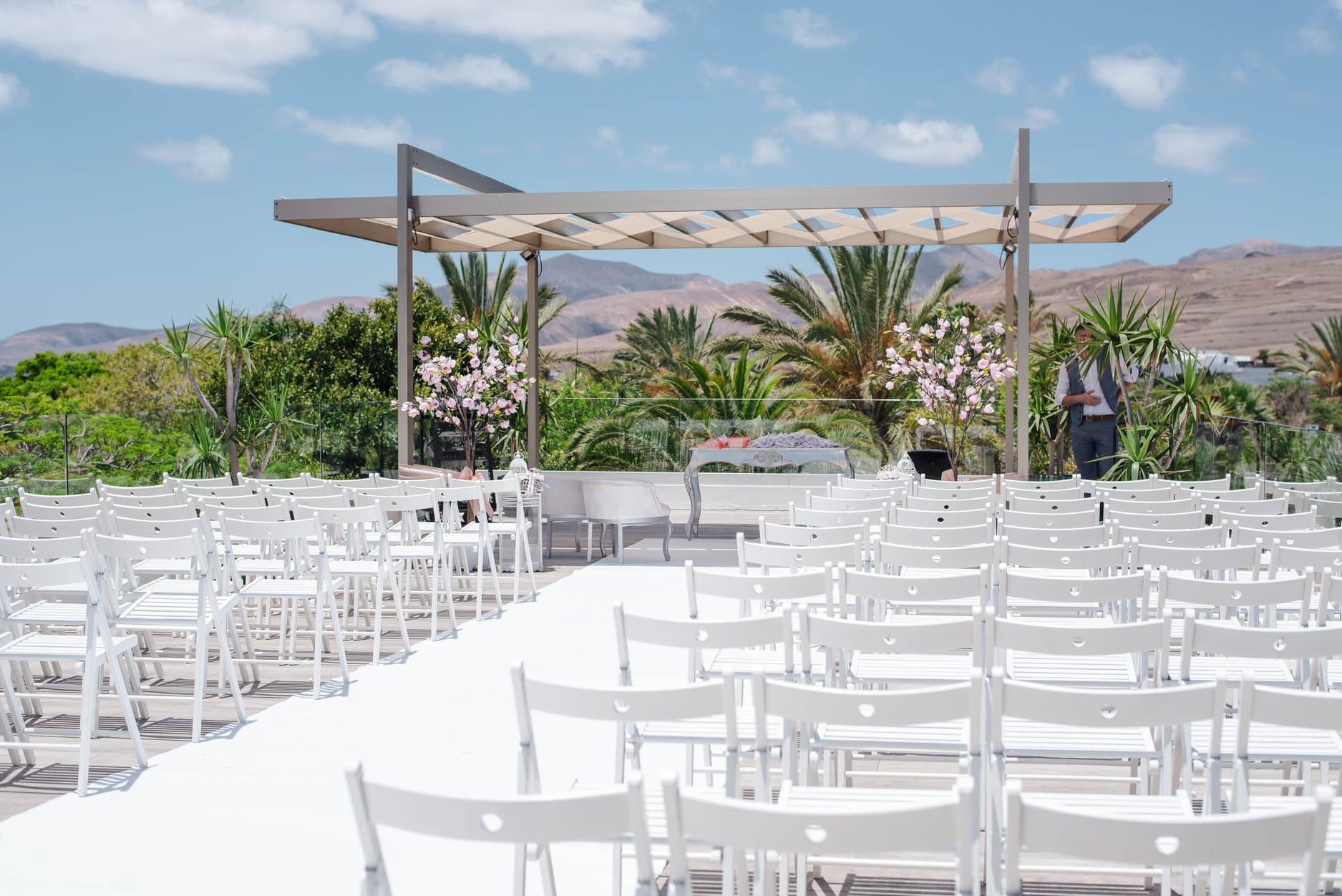 Do I Need To Book A Destination Wedding Planner?
If you're not going down the travel agency route, we recommend finding a wedding planner in the location you've decided on that has experience in destination weddings. You can look into other real life weddings abroad and check out who helped them and ask around for suggestions.
One recommendation we have is Weddings by Ann Leneghan, Lanzarote who is originally from Co. Laois in Ireland and is an experienced wedding planner who has been helping couples create their dream day in Lanzarote since 1989.
Hiring a wedding planner can help with everything from finding the perfect venue to finalising the legalities and will be there on the day itself for extra support and to ensure all runs smoothly. Throughout the entire process they are available to assist you whether it be over Zoom, Facetime or in person visits.
Of course, there is the option to organise your wedding yourself. However, it is extremely helpful to have a contact in your chosen country that speaks the language and can liaise with suppliers.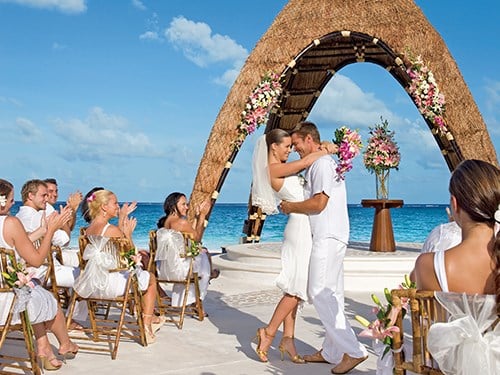 How Do I Transport My Wedding Dress?
If possible, we suggest taking your dress over by hand luggage – yes you read that right! You can even get hand luggage-sized boxes which can be perfect for this. Some airlines will allow you to hang up the dress if you're using a folding dress cover.
The reason for this is that you don't have to let the wedding dress out of your sight. Even if you go first class postage, there is always a risk of the parcel getting lost in the mail. The same goes for the groom's suit.
Discuss this topic with your dress supplier as they can give you packing tips based on the fabric, weight and other factors. Also make sure your dress actually fits with the climate – for e.g. if it is a beach wedding, you're going to want a light-weight and comfortable material.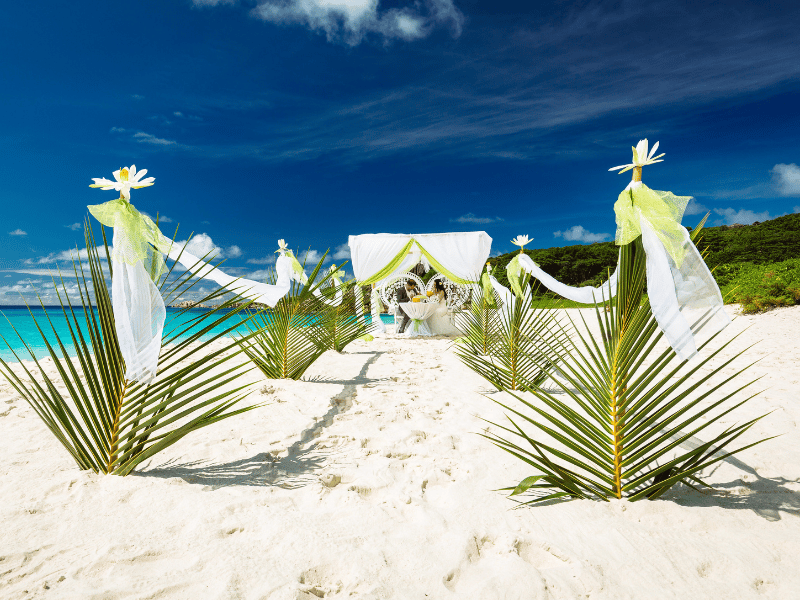 What Legal Documents Do You Need To Marry Abroad?
This can vary depending on the country, but every wedding destination will require the following document for the bride and groom in the original form or a certified copy – so be careful this is a not a photocopy.
10-year old passport with a minimum of six months expiry date
Full birth certificates
Adoption certificates if this applies
Decree absolute, if married
Marriage and death certificates of deceased spouse if applies
Also, keep in mind that if the country you are going to does not speak English then these may need translated and given an apostille (an additional certification of authenticity).
Looking for the perfect destination wedding location? Check out all our suppliers HERE!