Get your Pinterest boards ready for the latest wedding craze! Jewel tones are super hot right now so if you're planning an autumnal or winter affair, spice it up with this be-jewelled wedding inspo…
When it comes to autumn and winter weddings we've all seen the same colour palettes from mustards, burnt oranges to greens and reds. Not that we don't love these, but there's a new wedding trend on the market giving us all the regal and royal inspo for a fresh new look!
Think emerald greens, plush plums and deep purples – sounds a little bold, but together these be-jewelled tones create an edgy and chic combo! The beautiful mix of dark shades work so well with different textures like vintage lace, dark wooden tables and soft velvet accents.
An old country house or estate would be the perfect setting (somewhere with a peacock roaming around the lawns!). Don't be afraid to get bold with your flowers, suit and décor and choose all the jewel tones you can find. Add in some gold finishing touches and you're on your way to having a stylish and sophisticated affair!
GET THE LOOK…
The Dress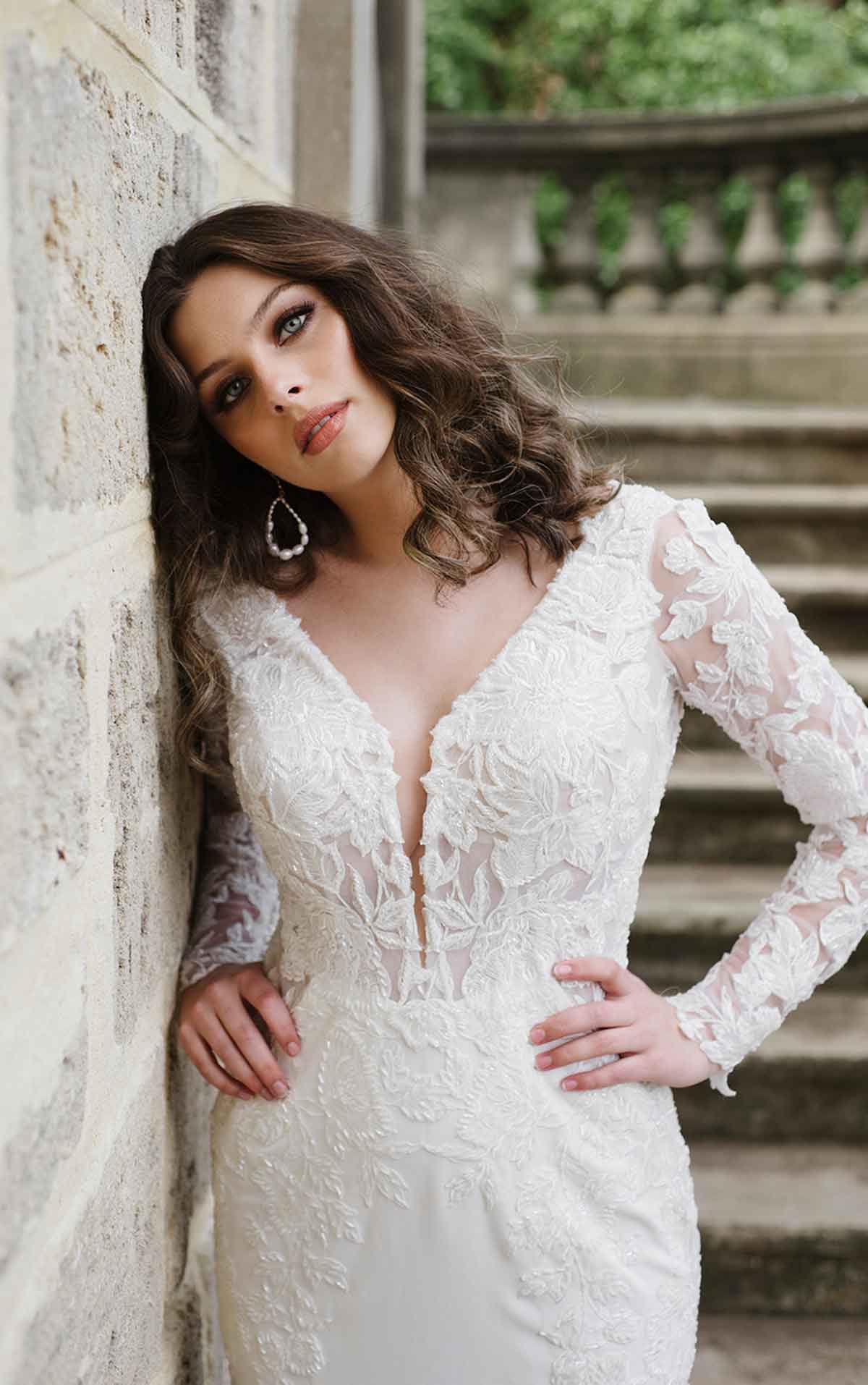 The Bridesmaids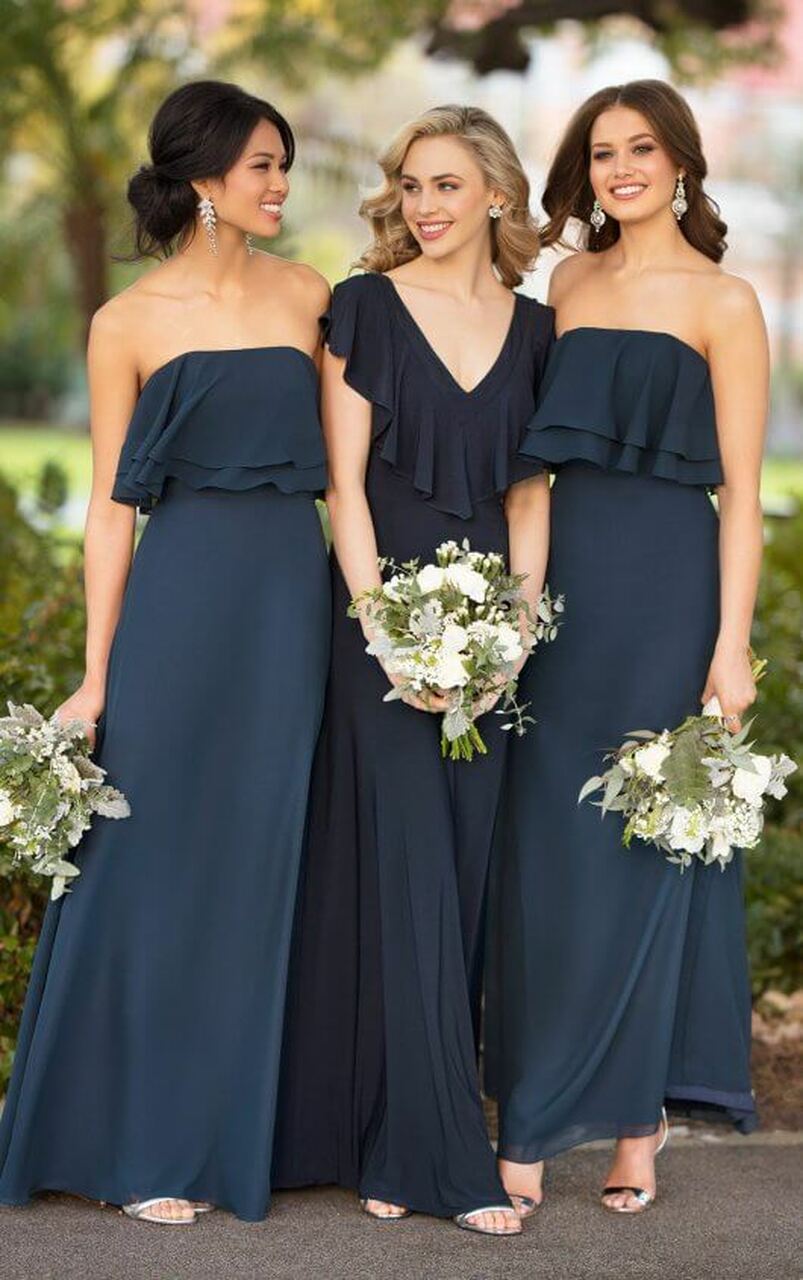 For the girls, go bold with rich shades of plum, emerald or teal. You can either have them all in one solid shade or mix it up with some maids in dark emerald or teal, and some in deep purple, wine or plum – trust us, when they all come together it's going to look amazing! Here's some style inspo by Sorella Vita from Marie Me Bridal.
Find out more about Marie Me Bridal HERE
The Flowers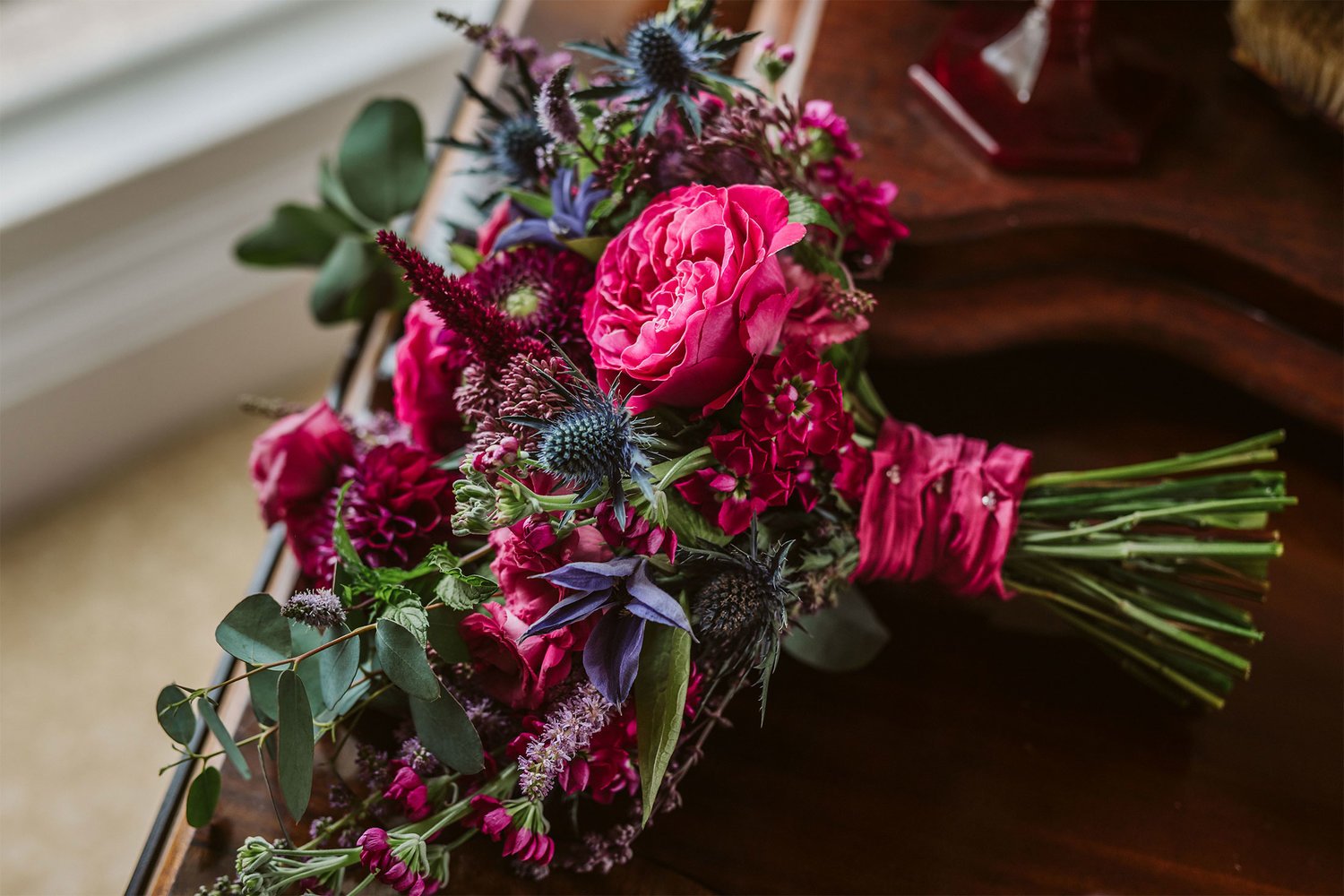 Go wild with your wedding flowers and choose deep tones mixed with bright colours and decadent green leaves. We love this bold and beautiful bouquet by Bella Botanica for a rich and luxurious look! Go for English garden roses, Sterling Silver Roses and Angustifolia for different shades of plum, purple and delicate blues and tie together with a lush velvet ribbon.
Find out more about Bella Botanica HERE
The Suit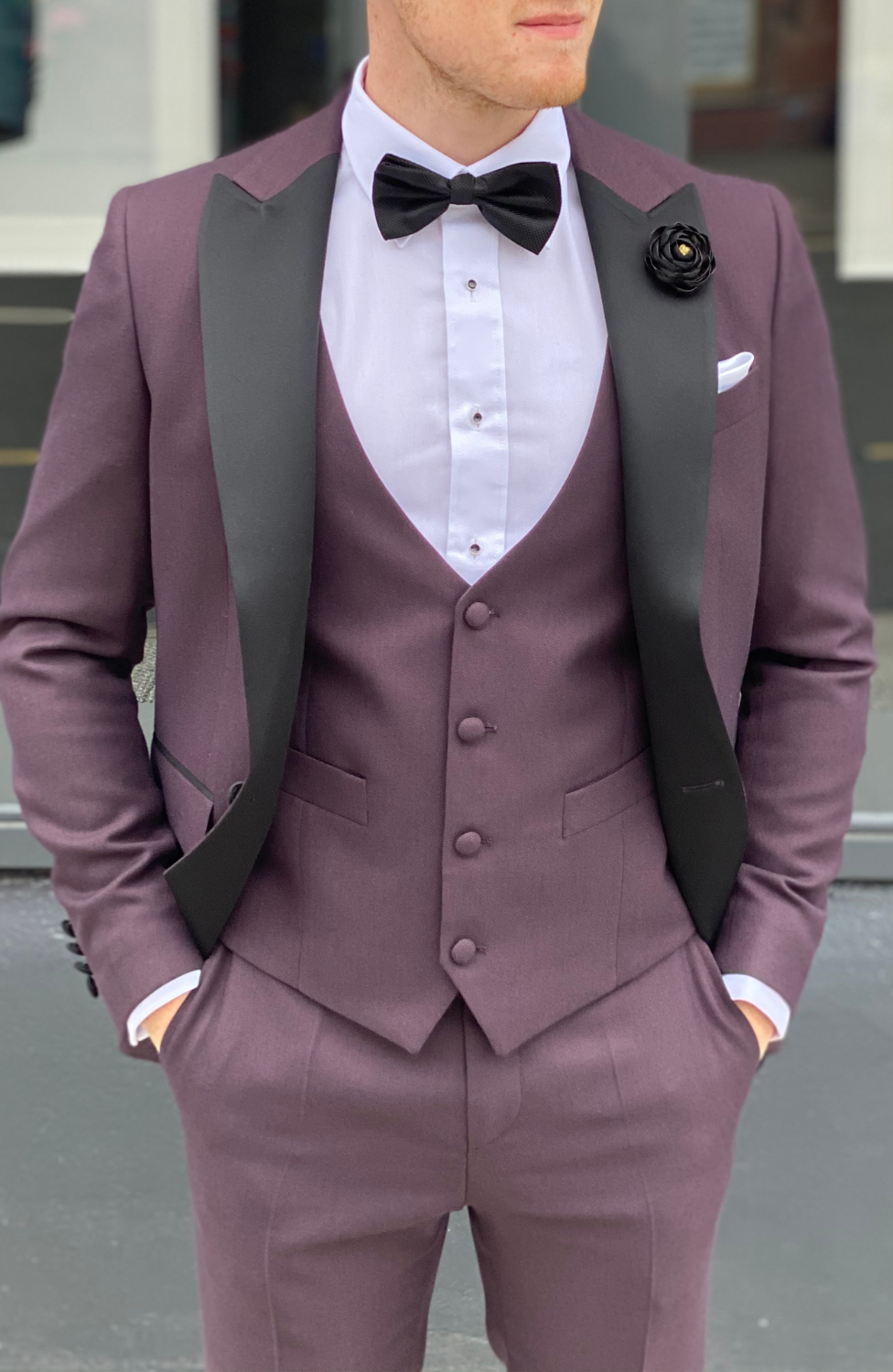 For the groom and the guys, don't shy away from bold colours such as wine, plum and emerald. These tuxes from Freddie Hatchet are giving us all the regal and royal wedding inspo! Mix and match with touches of black or even go for a velvet number for that extra style factor!
Find out more about Freddie Hatchet HERE
The Cake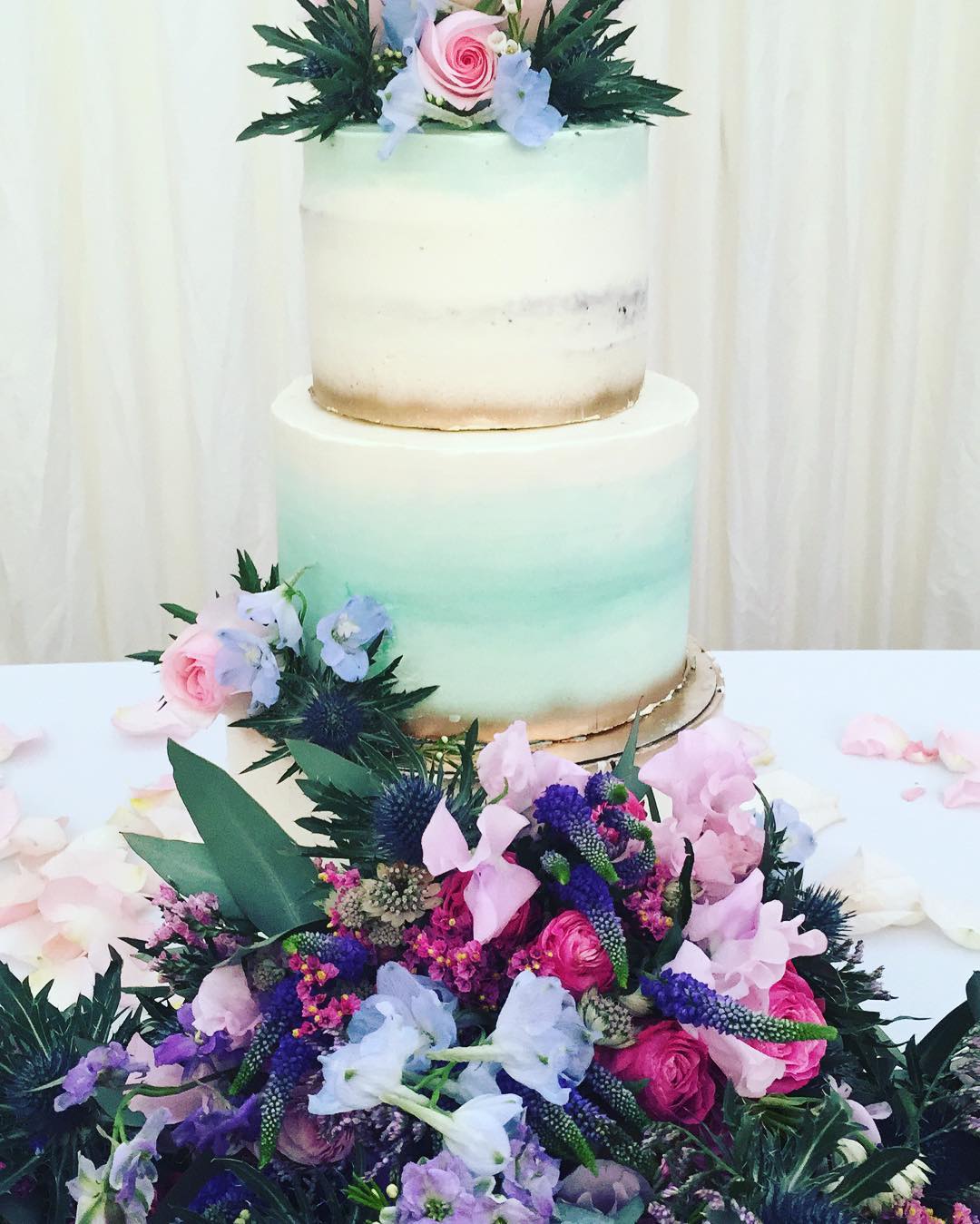 Get creative with your cake and go for rich emeralds, teals, wines and plums paired with wild flowers and a touch of gold. We love this cake design by MM Cookies for a royal and feast-like statement centrepiece – almost too good to eat!
Find out more about MM Cookies HERE
The Stationery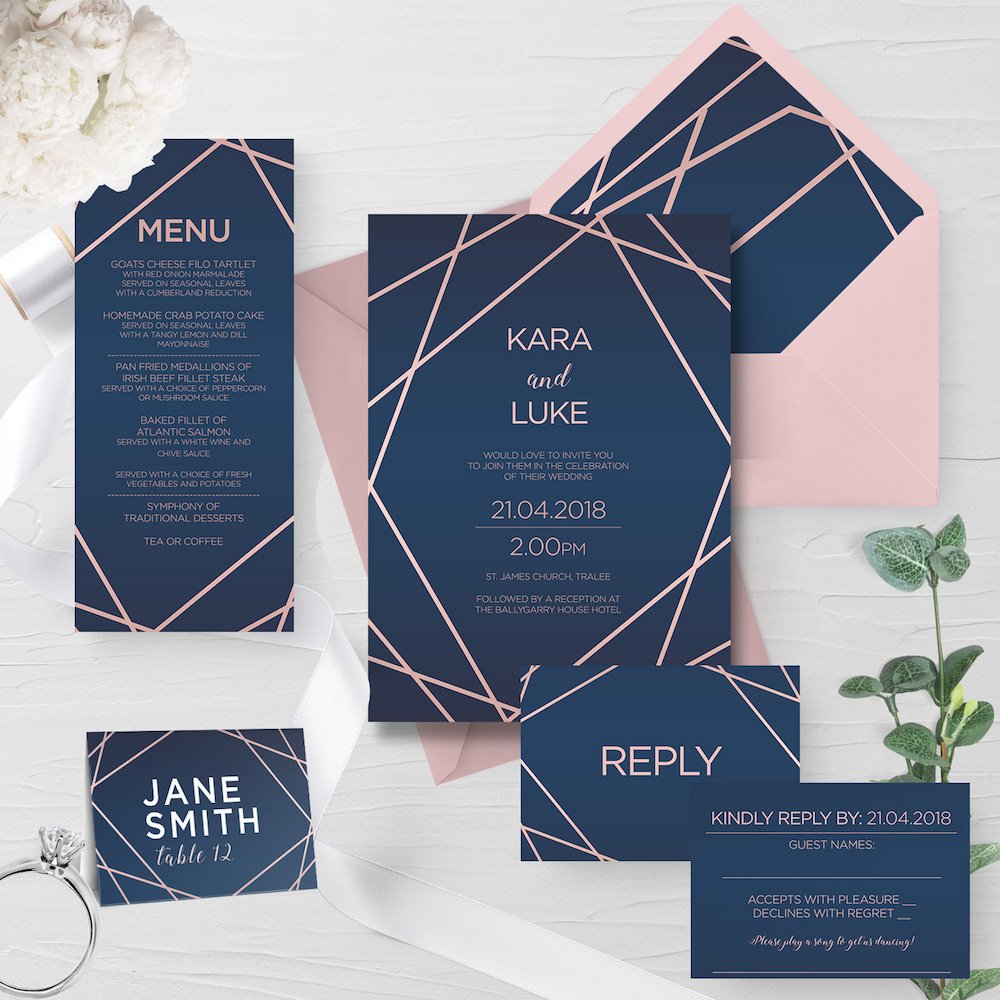 Don't be afraid to go for a dark tone of invite with lighter font in gold or rose gold like these stunning creations from The Invite Hub. Mix straight edged paper and rough textured, hand-made paper for a contrast in textures that complement each other beautifully!
Find out more about The Invite Hub HERE
The Décor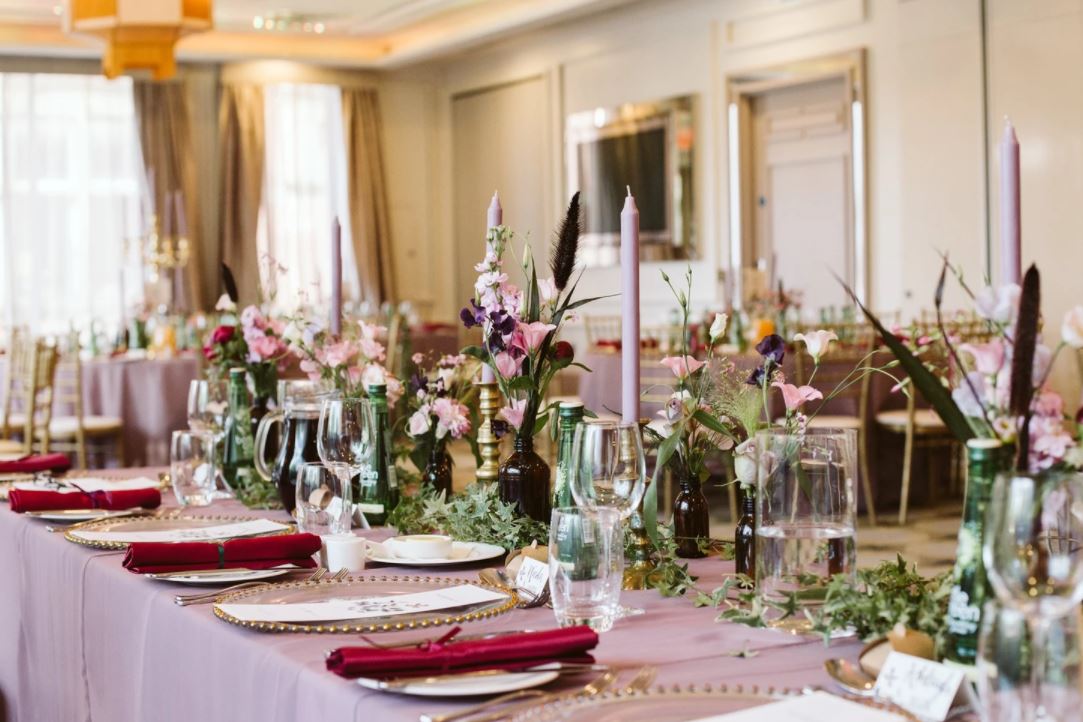 This wedding look is a quite decadent so plush velvet, teal and touches of gold with beautiful floral arrangements like this set-up by Fairy Tales Wedding & Event Specialists will really add to this theme. Choose a blush table cloth with some match taper candles for a touch of contrast and glamour.
Find out more about Fairy Tales Weddings & Events Specialists HERE
The Accessories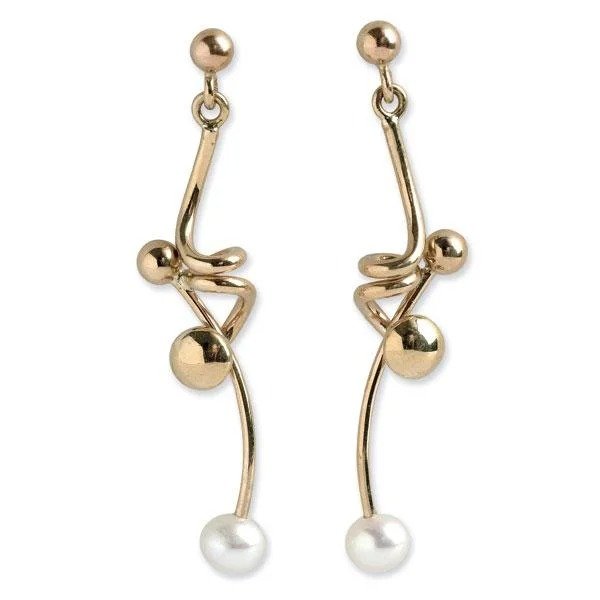 Add the finishing touches to your wedding wardrobe by adding some gold vintage glamour! Accessories aren't just for the bride, you know – the groom can also spice up his suit with some sparkly cufflinks – check out these pieces from Steensons Jewellers for some style inspo.
Find out more about Steensons Jewellers HERE
Cute Coverups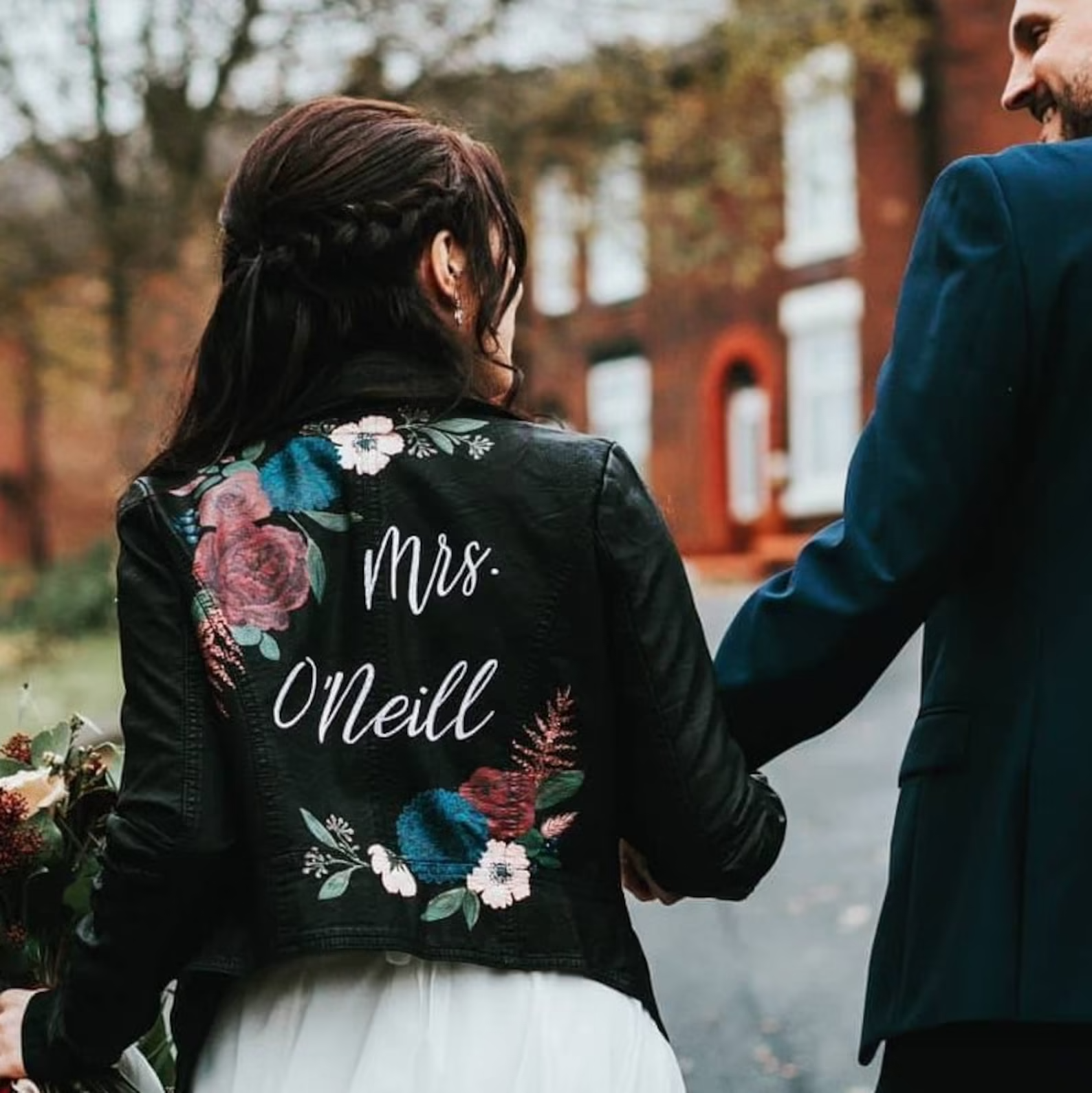 The wedding day leather jacket has to be one of our favourite recent trends that also works perfectly with this wedding colour palette! Add your own personal touch to your cover-up with your new name on the back and some cute flowers to tie the whole look together.
Sign up to our newsletter to get all the latest from The Wedding Journal! Join Here>>>>http://eepurl.com/ck9vLb