Thanks to COVID-19, loads of brides are now facing the prospect of postponing their big day. If you weren't fortunate enough to get a new date in the same season as you originally had planned, you might be wondering how to update your day from Spring to Autumn. Or from Summer to Winter.
Fortunately, updating your big day for a new season doesn't mean completely overhauling what you already had planned. You can actually do a whole lot with small tweaks here and there.
Here's a few suggestions to help you update your big day:
Consider your colours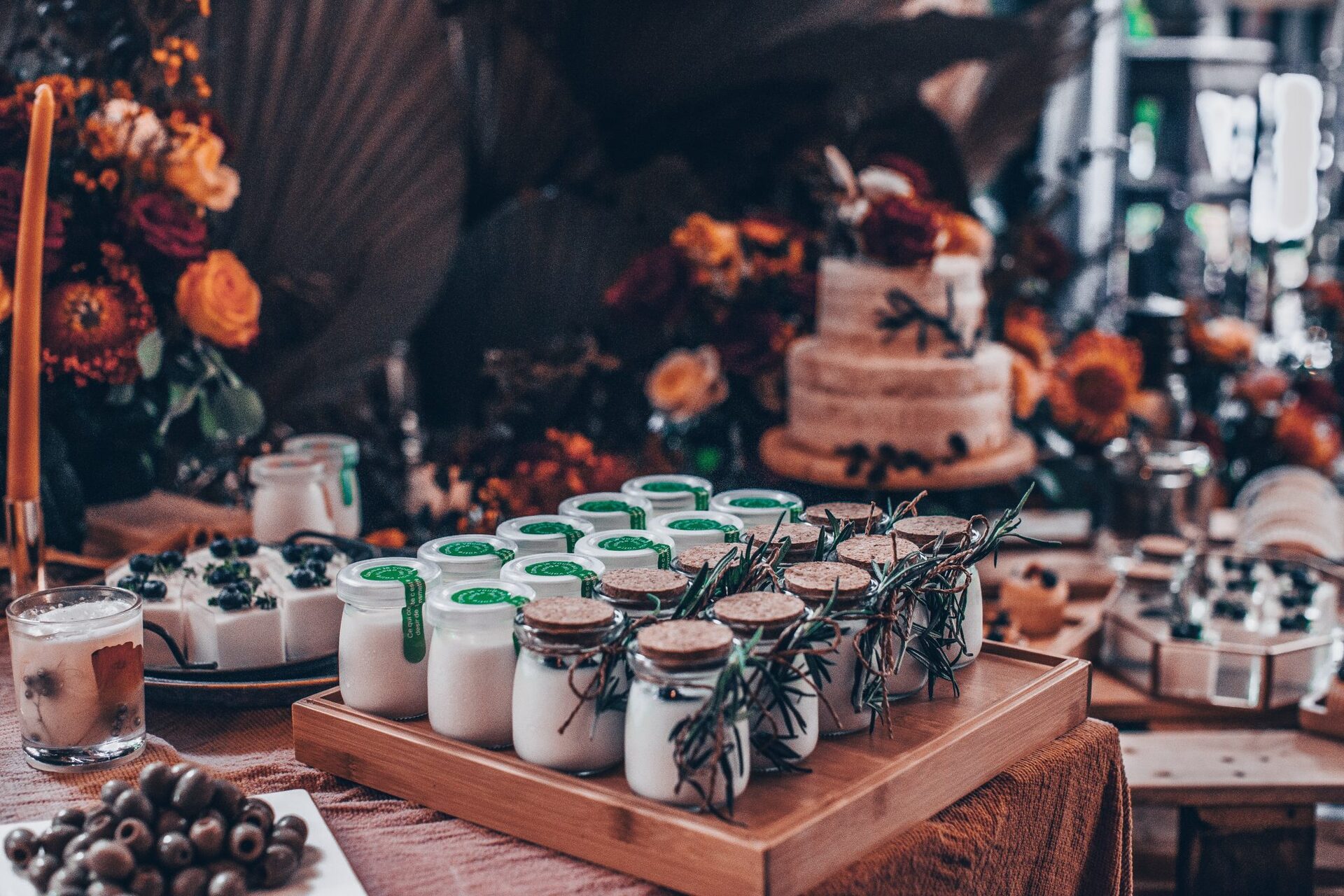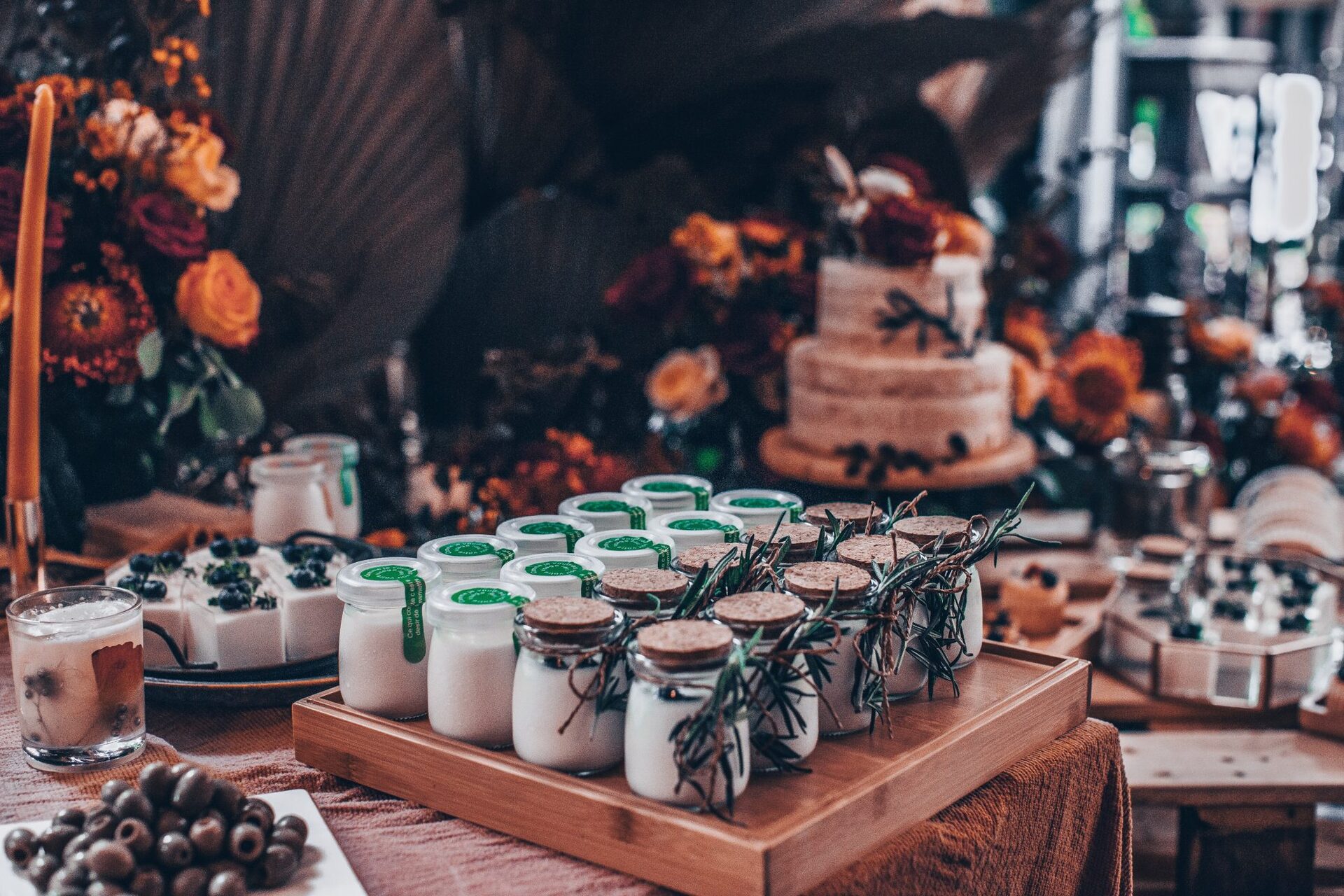 First things first, don't feel pressured to change your colours to suit the season. If you love the colours and want to keep them, then you do you! You absolutely do not need to change them if you don't want to – and good news, a lot of colours work for various seasons if you play around with flower choice, fabric weight or texture. If however, you'd be happier with hues that better suit the month you're getting married in, there's plenty you can do. Need to re-work spring pastels for autumn? Easy, add in some moodier shades, like grey or slightly deeper accents of the colours you already have. If you're now having a winter wedding, consider adding slightly warmer accents, think rich plum to compliment blush pink. It's about adding in to suit the season, rather than complete scrapping the colours you already had.
Look at the little details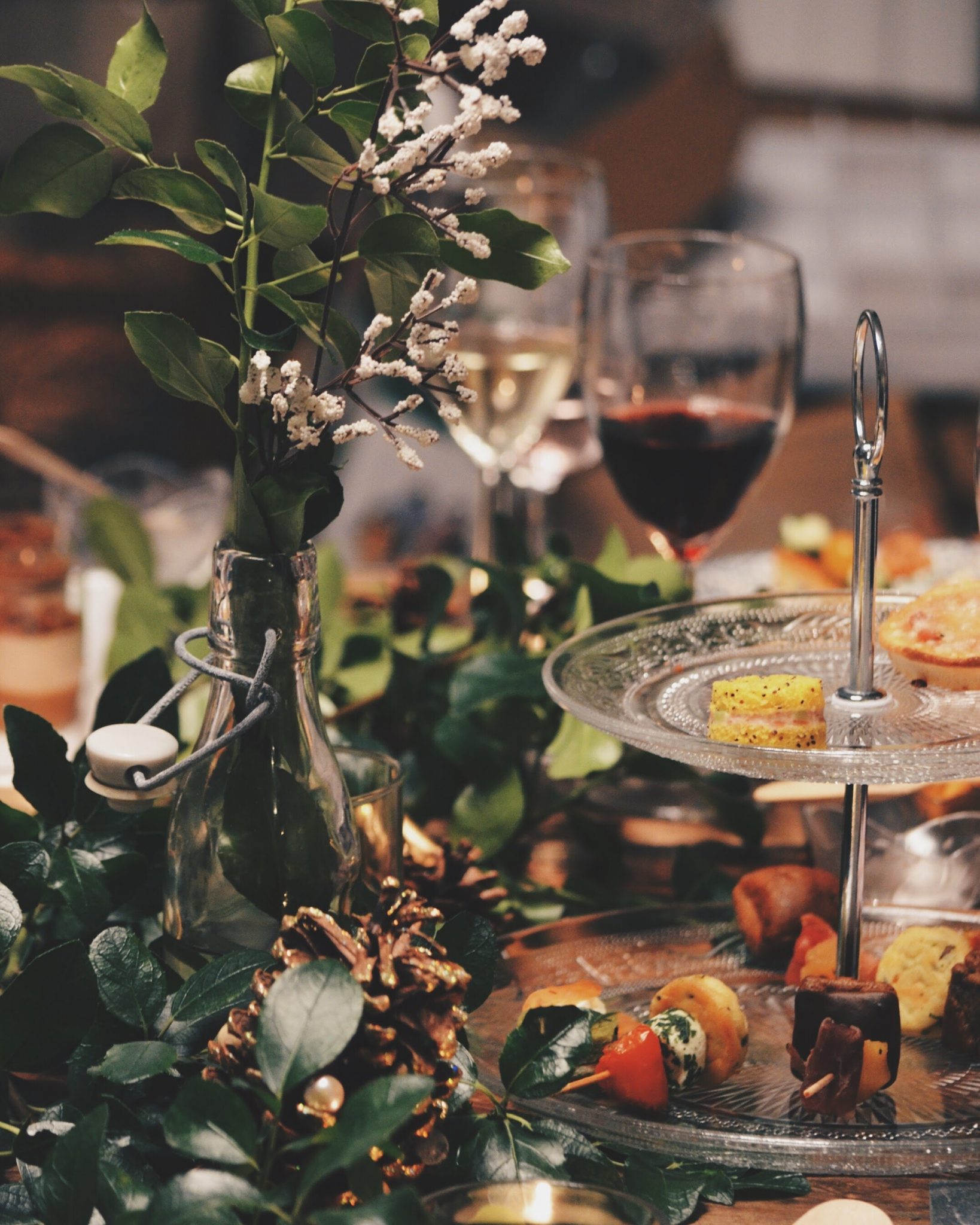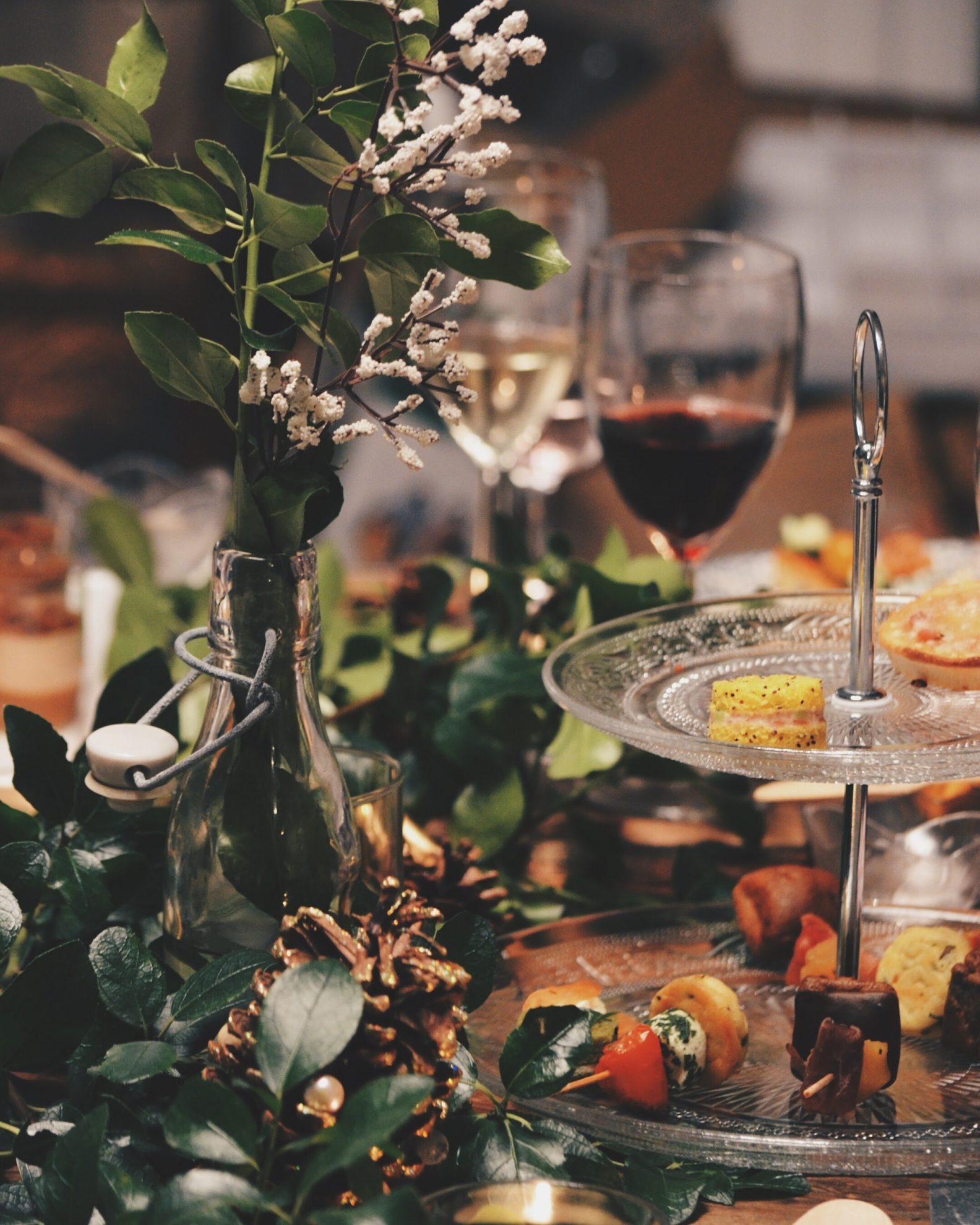 They may be easy to overlook, but it's the small details that will really work to overhaul your wedding for a different season. Ribbons around your bouquet are a really easy aspect to change, if you want to go for a heavier texture or a deeper colour for a more wintery feel. Table runners and different colour napkins can completely transform your reception while adding seasonal fruits can really help to change things up.
Don't fret about the venue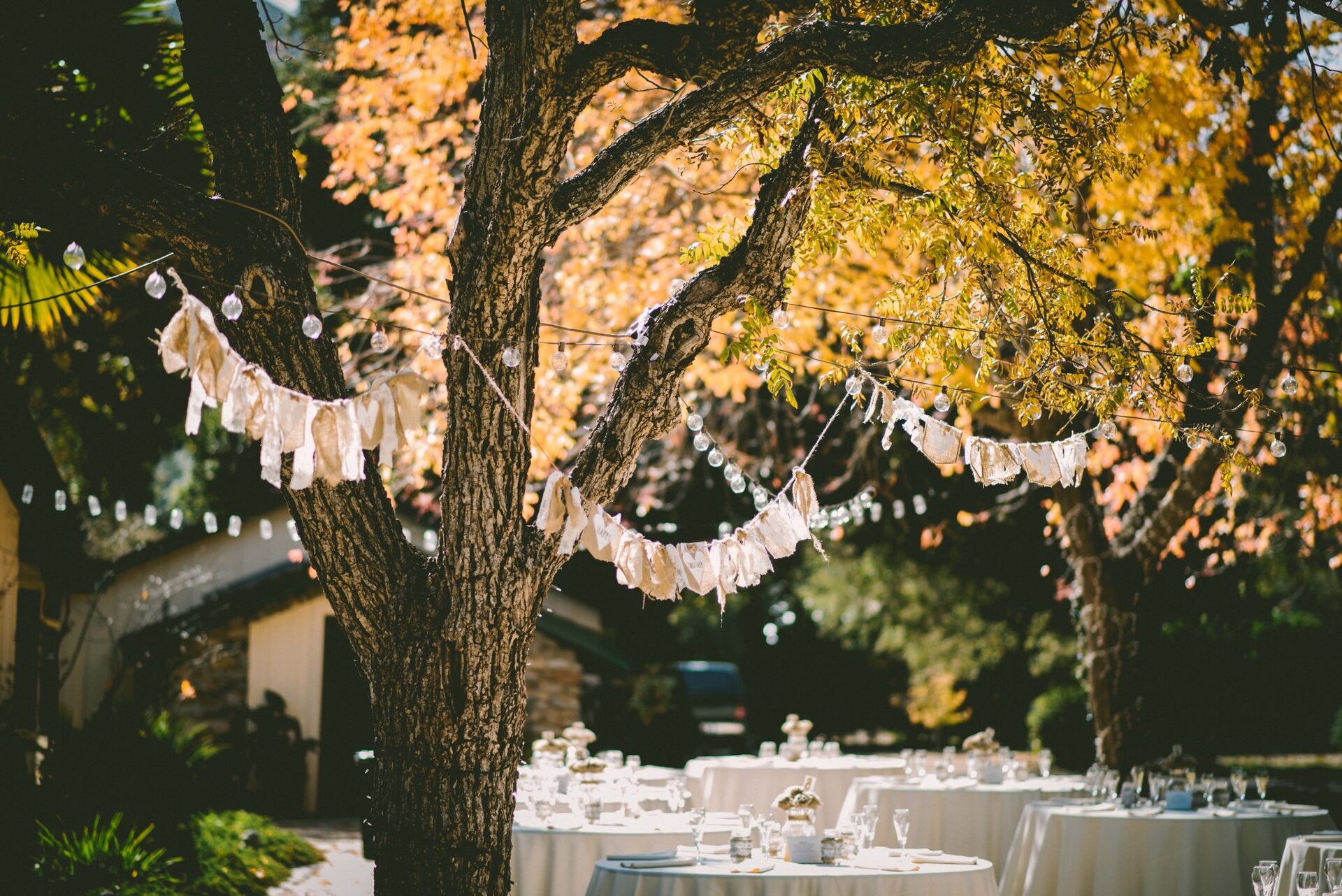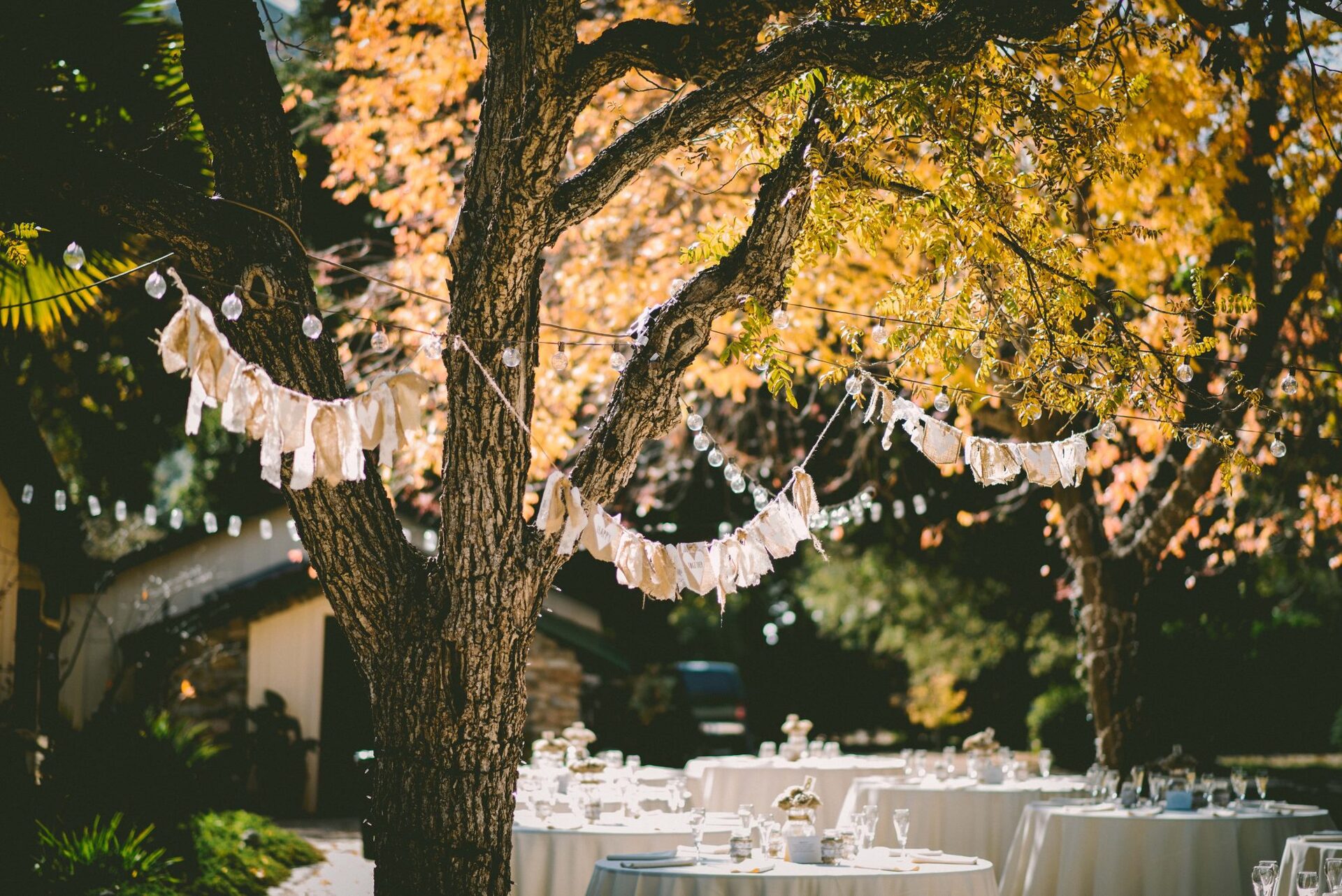 The good news is that the majority of venues are designed to work year-round, so yours will likely have a contingency plan if you've had to switch seasons. If you'd planned an outdoor wedding in the summer, they'll likely have an indoor area you can use for the cooler months. Marquees, barns or orangeries can be warmed up with extra heating too, while stately homes can light a fire. If your day was previously reliant on a lot of natural light, consult with the venue on your options. Bottom line, let your venue take care of the Plan B. Talk through your options and let them take the lead on this one.
Rework your flowers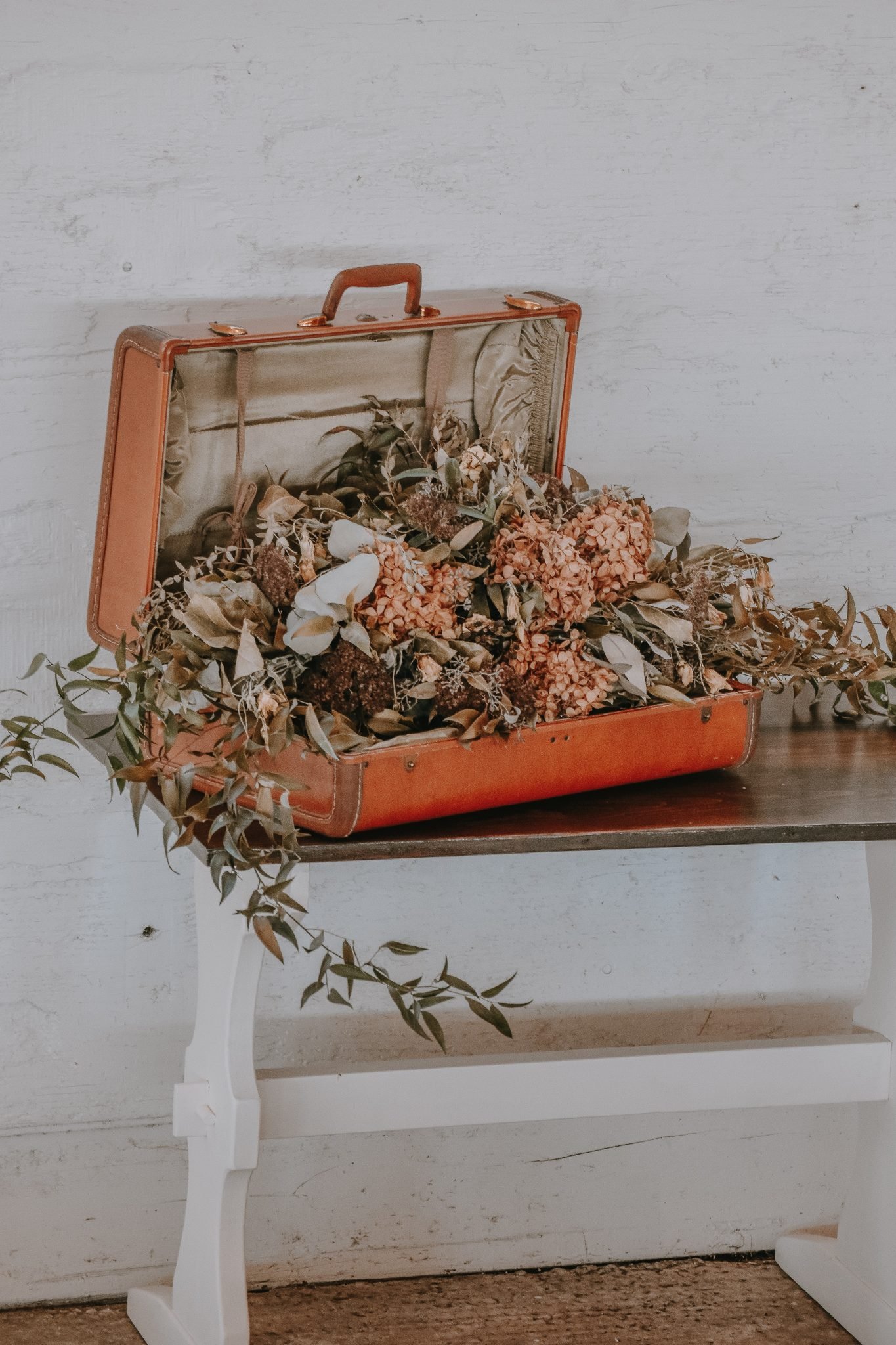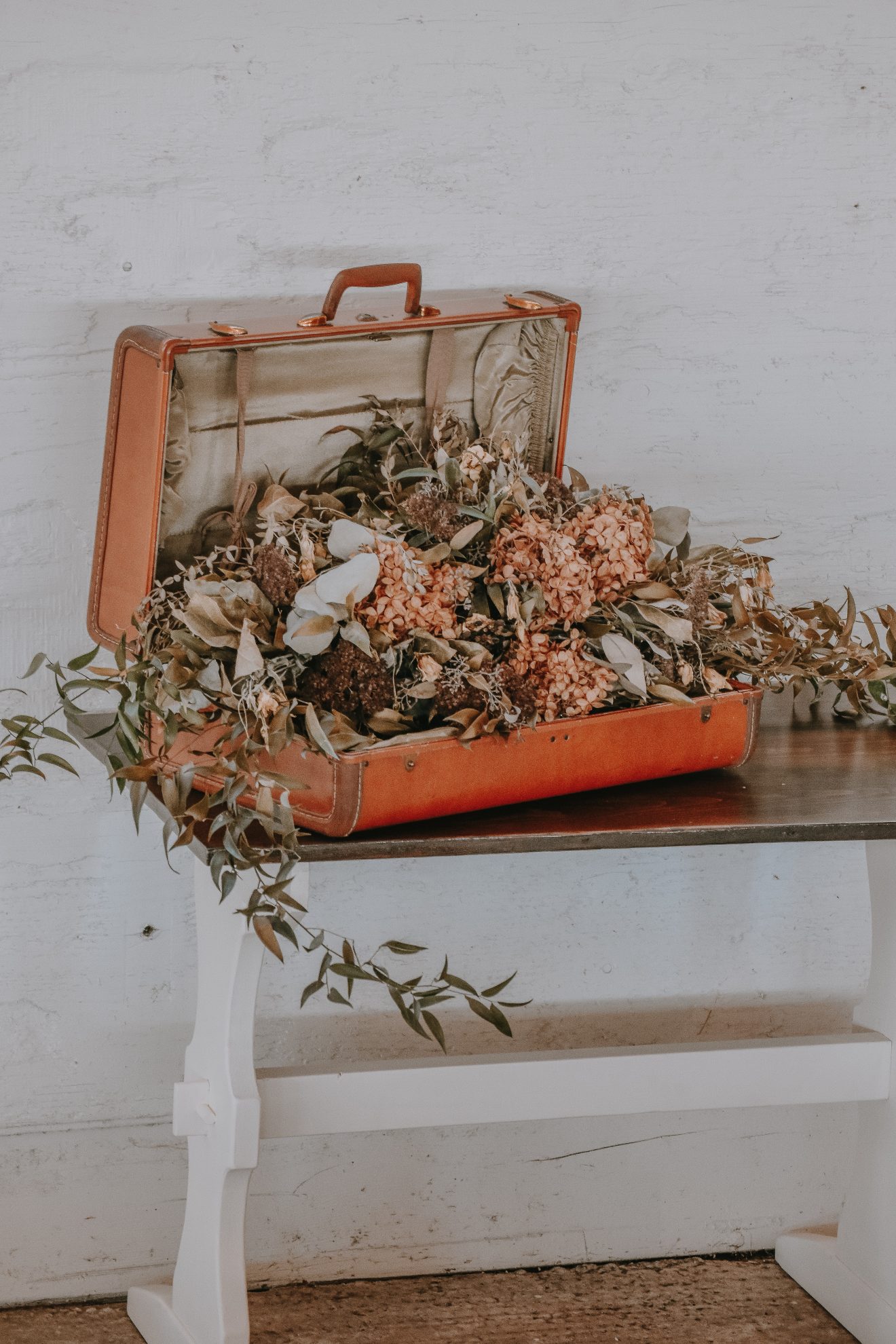 Here's the thing: if you've moved your wedding to a different season, there's a strong chance your florist may not be able to get her hands on what you specifically need. So you may need to work around your original concept a little here. The good news is your colour palette can still stay the same and your florist should be able to create something similar. It might just be a case of swapping out a few summery flowers for options better suited to winter, while changing up your foliage can be a game-changer too. Have a chat through with your florist and see what they can do.
Consider cover ups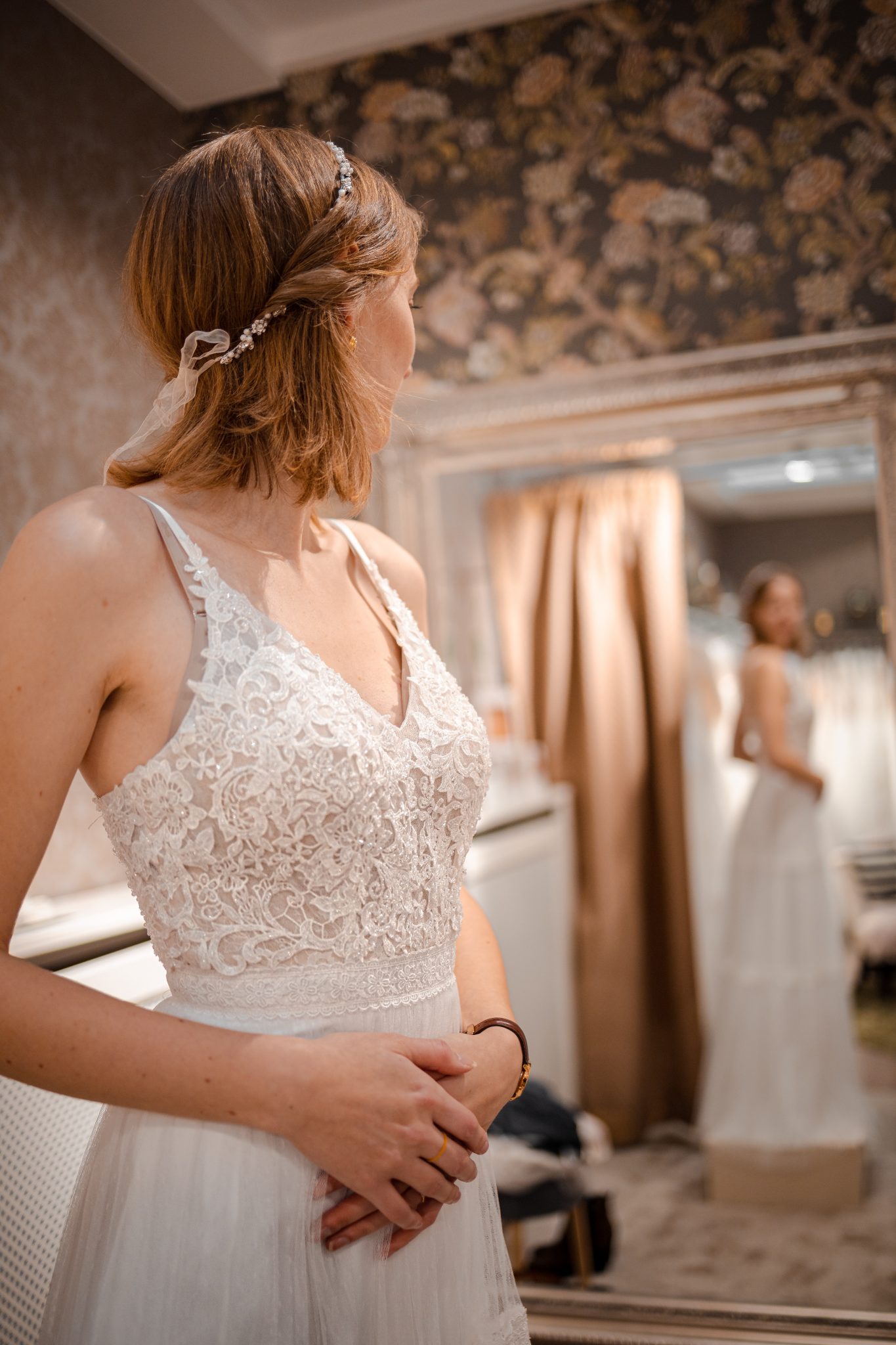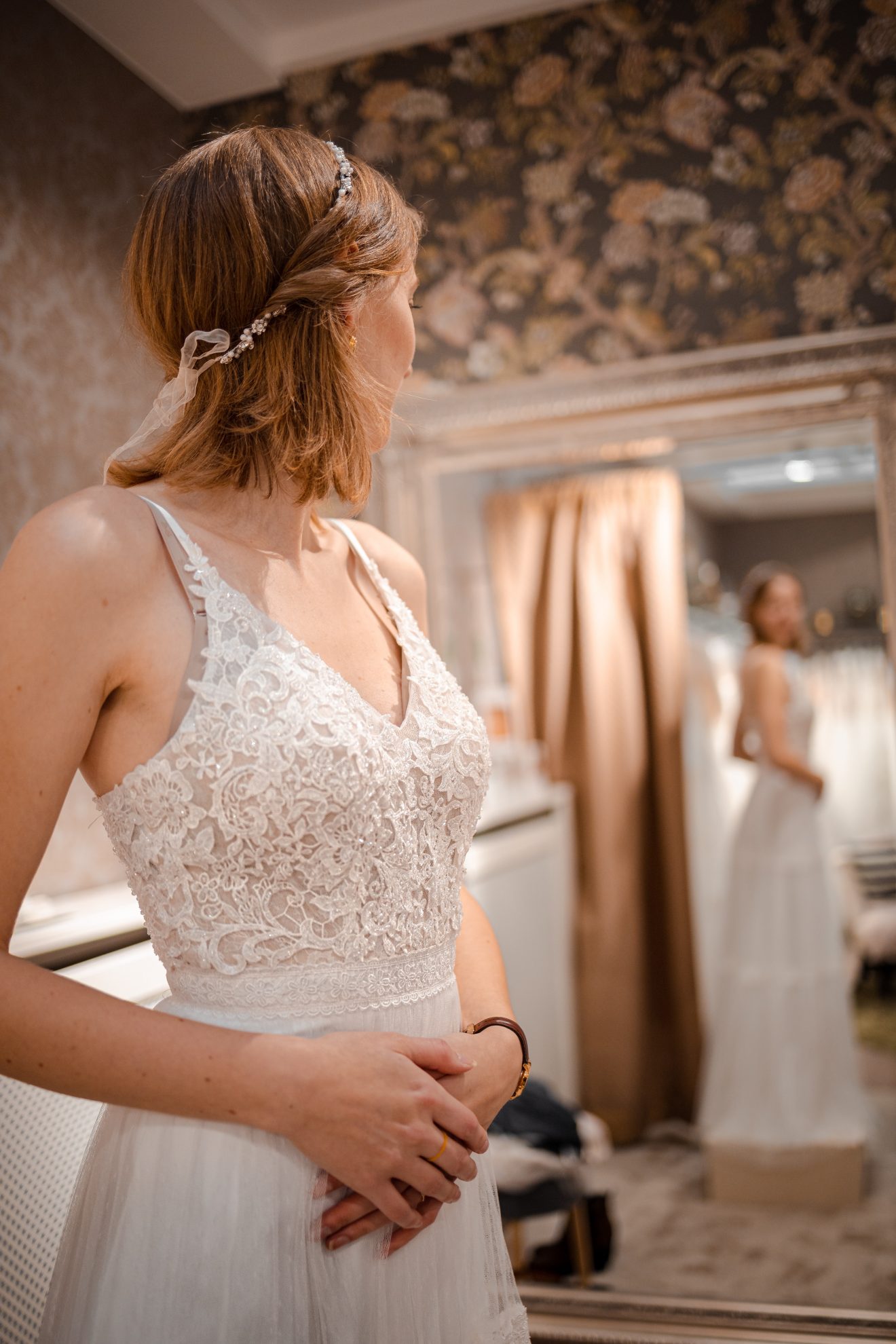 Okay, breathe a sigh of relief, you don't have to change your wedding dress for your big day. Nor do you have to pick out something new for your bridesmaids. Add a cover up if you're worried about being your something blue on your wedding day. A sterling crop or cape can look particularly great for winter. Meanwhile, consult with your bridesmaids about what they need. If they're worried about being cold, chat through your options. A look that complements what you're wearing could look particularly fab, while leather jackets, pashminas and chic knitted jumpers are also good options.
Need more advice on postponing your wedding? We've got you covered here.