We have the perfect wedding for you if you are looking for a classic, timeless aesthetic!
Check out Joanne and Edmund's wedding at The Old Inn, Crawfordsburn which took place on the 26th August 2023!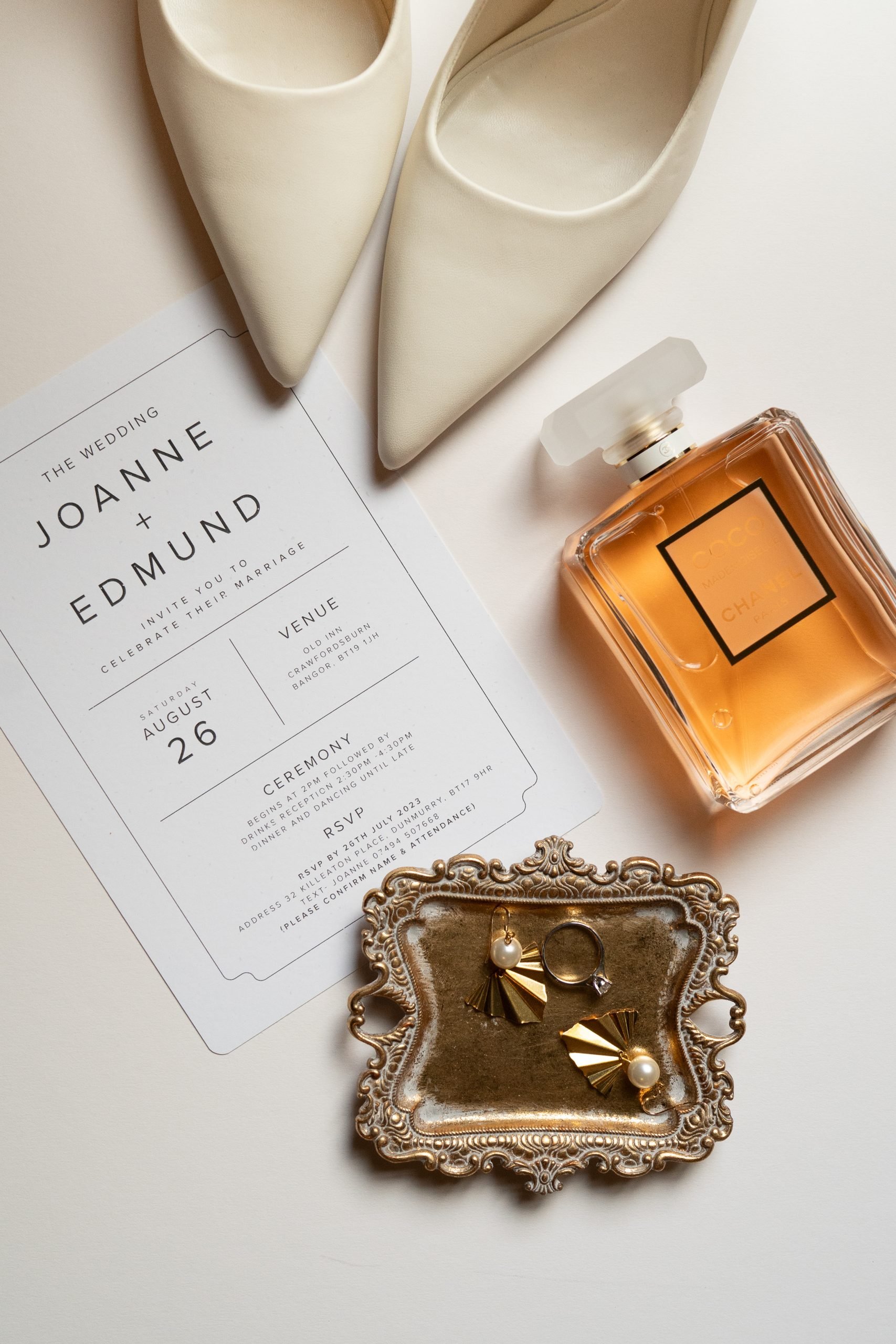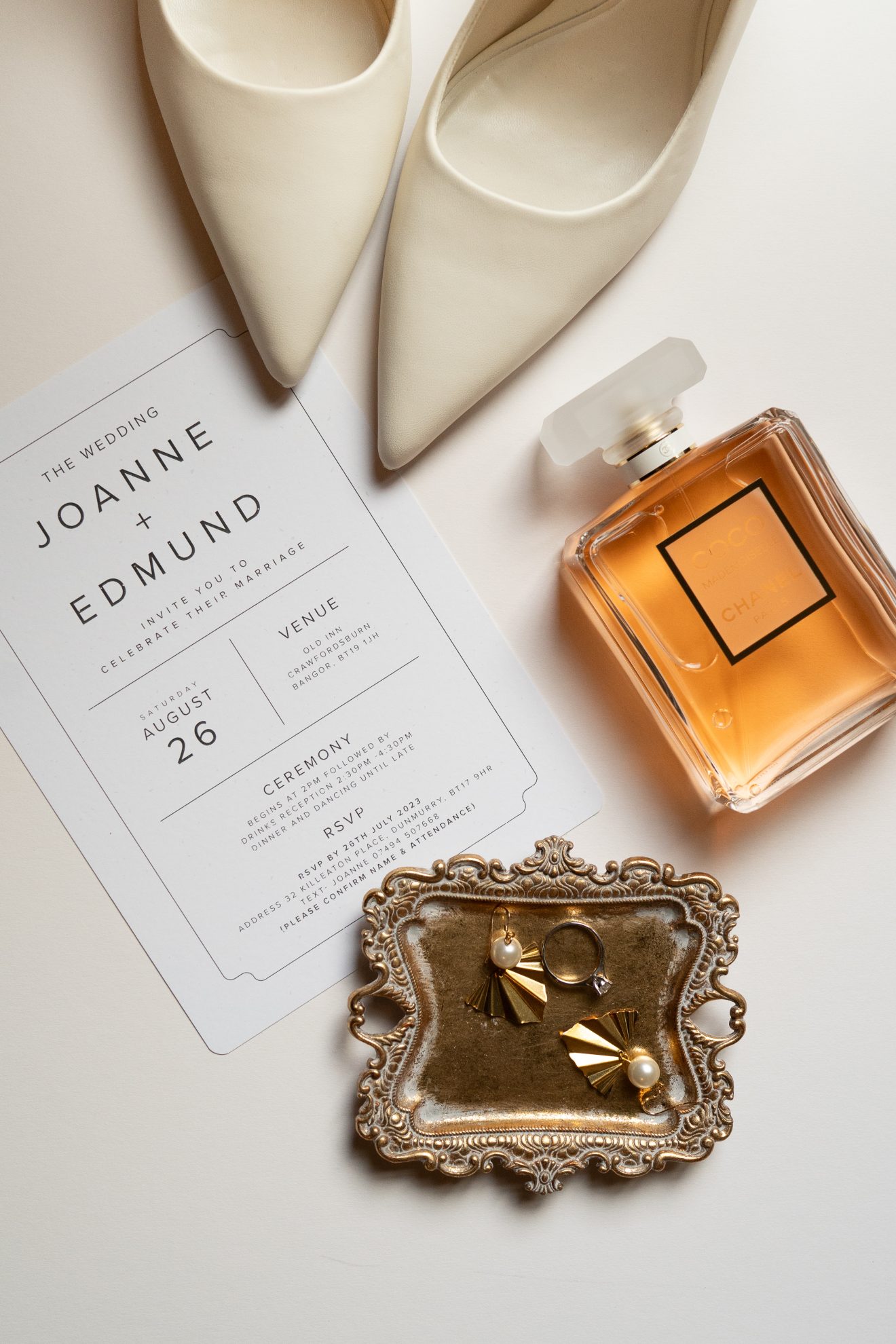 How did you both first meet?
We met in 2012 in El Divino. We quickly realised we had lots of friends in common, and not only that, we had actually crossed paths before! Prior to this, I went into the shop Edmund worked in at the time and tortured him for a discount. He remembers this vividly, as he had been slightly frustrated at the time. He was no match for my savvy shopping attitude. But by then, all was forgiven, and we chatted and danced the night away, a wee spark was lit.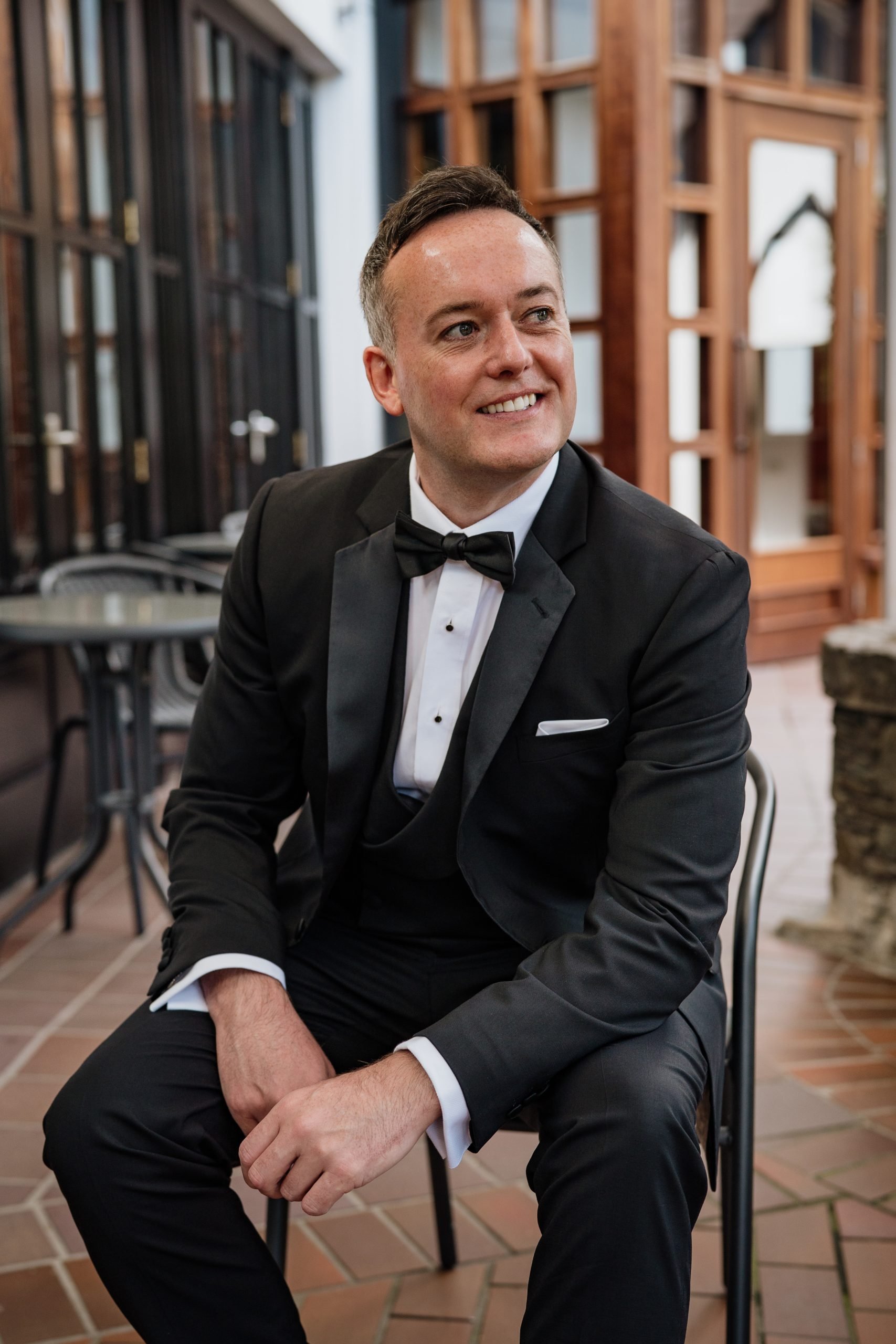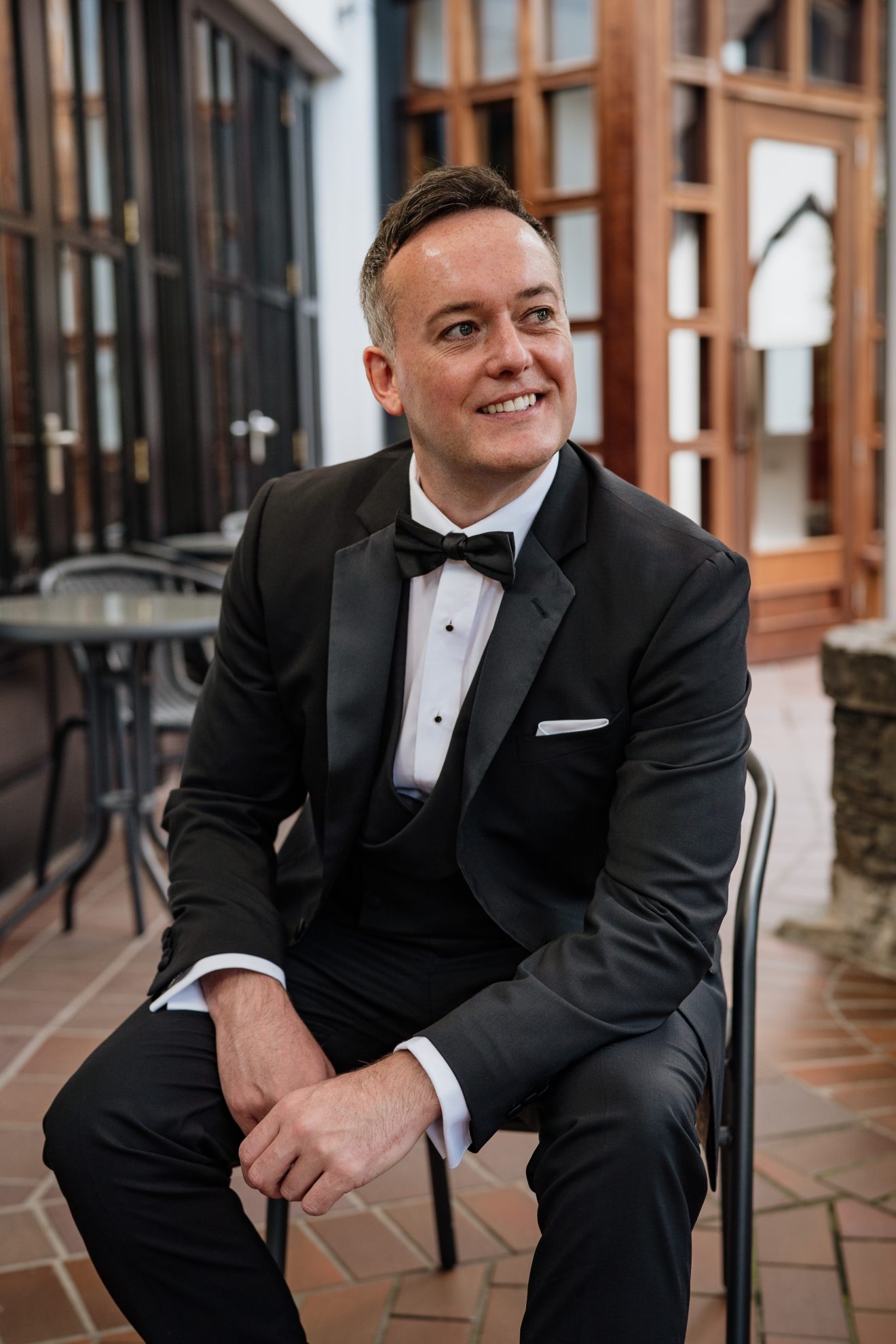 Tell us about the proposal!
After a few years together, we felt a wonderful and settled sense of happiness that we knew would last a lifetime. Conversation turned to the future, and with excitement we spoke about what our life might look like in years to come.
We had chosen the engagement ring in the Summer of 2021. (Murray & Co). Edmund tucked it away to keep as a surprise. He wanted to make sure my daughters Lauren, Lucy and Archie, our beloved Beagle, were all involved when he decided to ask the all-important question.
It was the morning of Christmas Eve, and I came into the living room and saw Lauren, Lucy, and Archie there beside a diamond shaped balloon. Then I heard Bruno Mars 'Marry You' begin to play, and in the middle of it all, Edmund got down on one knee, with the beautiful ring we had chosen together, asking me to marry him.
And of course, without any hesitation whatsoever, my answer was YES! It was the best Christmas Eve ever.
We headed out for a wonderful lunch with the whole family afterwards to celebrate and I found out that Edmund had visited my parents, Hugh & Bridie, to ask for their blessing a few days beforehand – a blessing they had been overjoyed to give!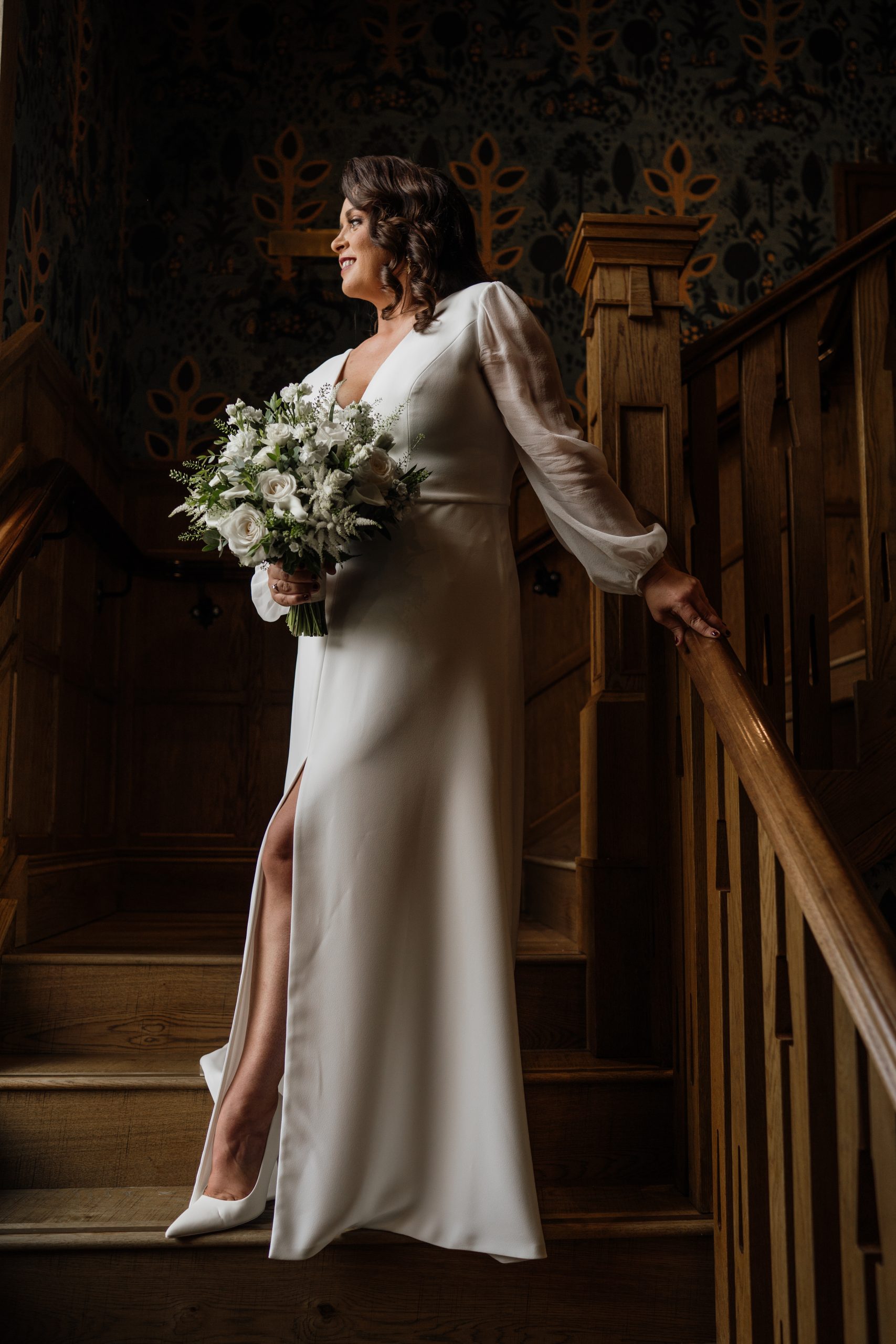 When did you start planning your wedding?
We started to plan our wedding immediately, initially looking for the prefect venue. It took us a few months to decide on our venue. It was in April 2022 when we visited The Old Inn, Crawfordsburn. The wedding planner at the venue was amazing and we felt that we would be well looked after so we booked for Saturday the 26th of August 2023.
We planned to stay for the whole weekend at The Old Inn and all our suppliers and Glam squad would come to us. Everything ran smoothly, I knew exactly what suppliers I wanted to use, and I was lucky to get most. If some were unavailable, they gave me super recommendations. My experience of the wedding industry was amazing, everyone was so helpful and friendly.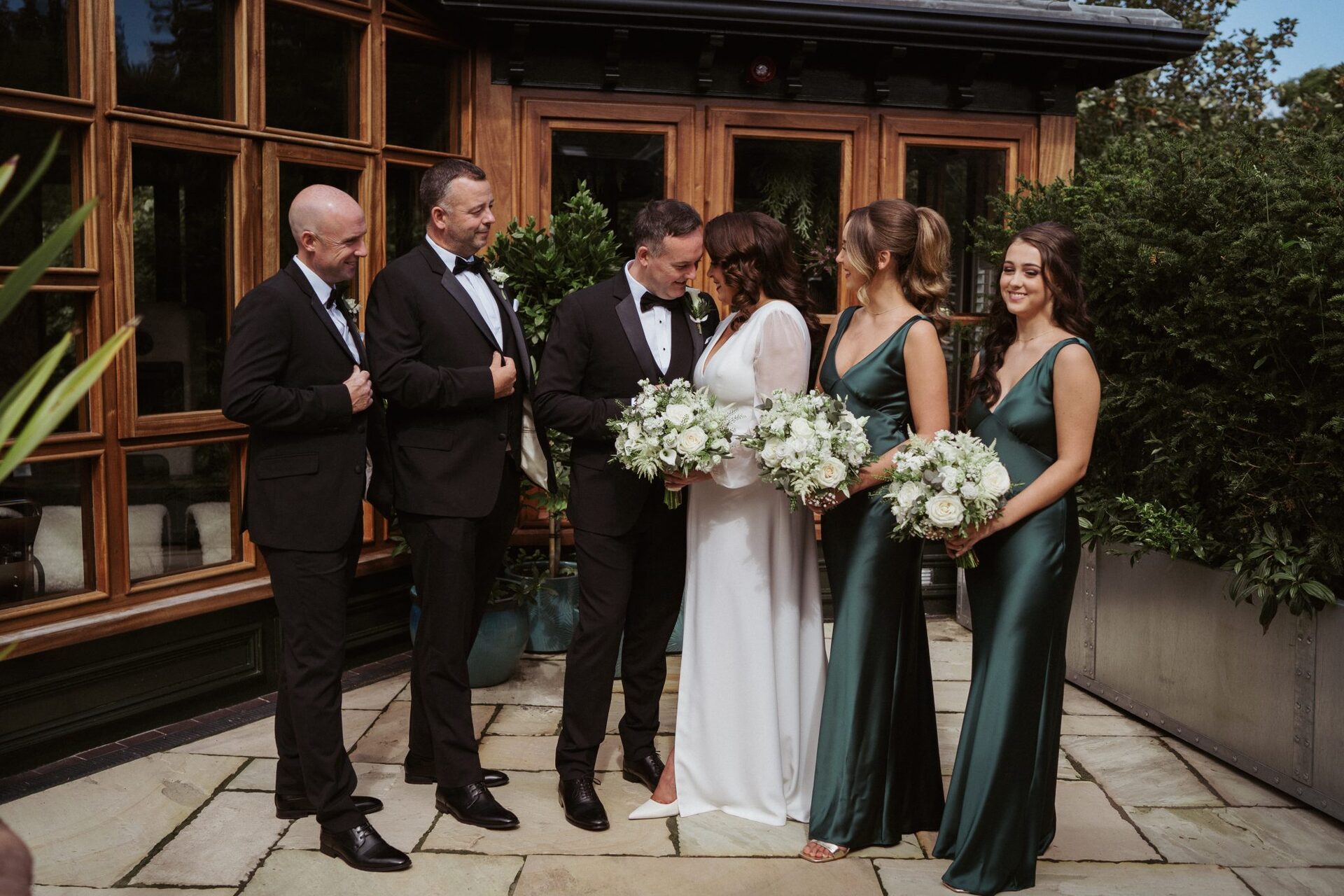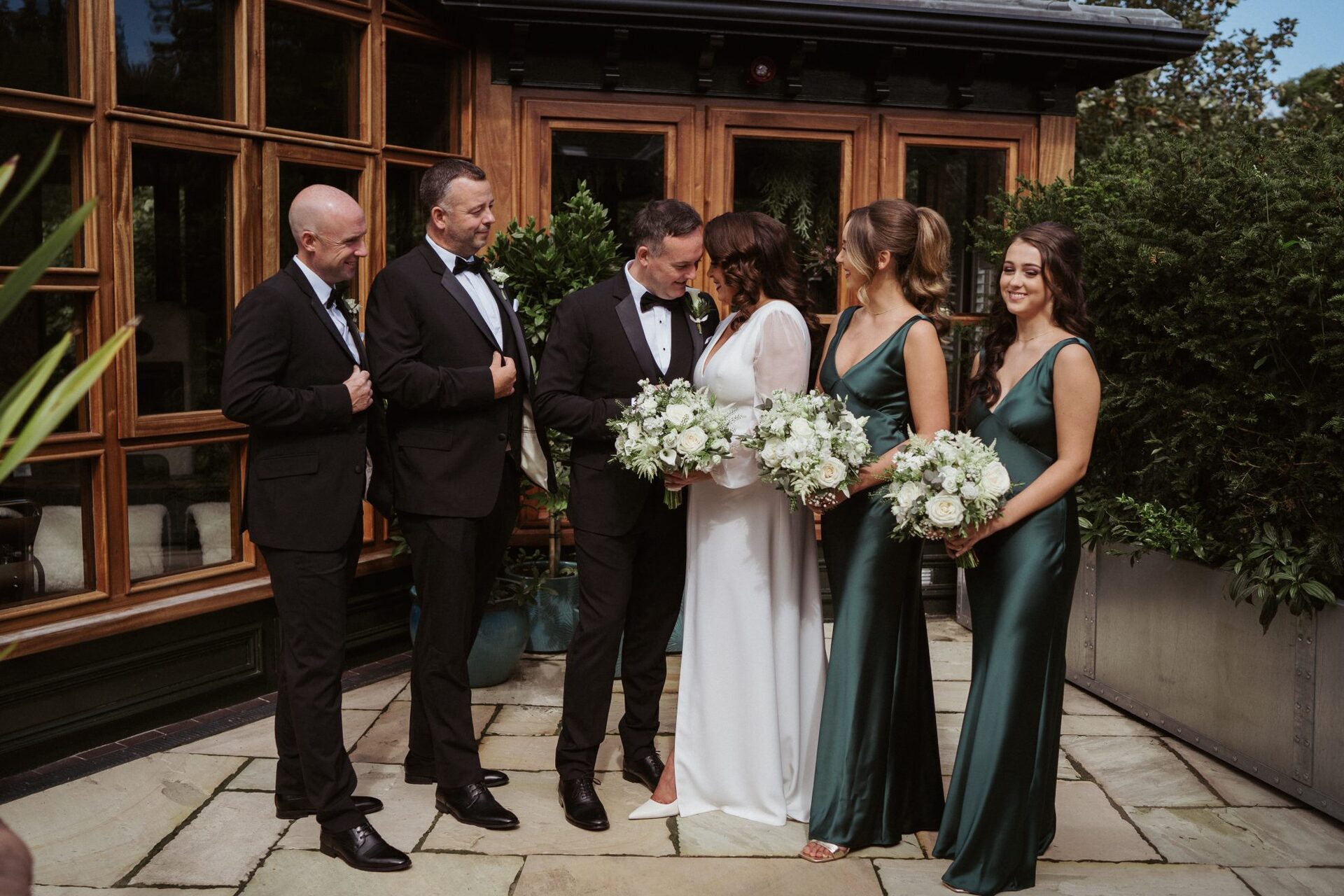 Would you like to give a special mention to any of your suppliers?
Everyone was amazing but Claire, our celebrant took time to get to know us our story and was such an important part of our day.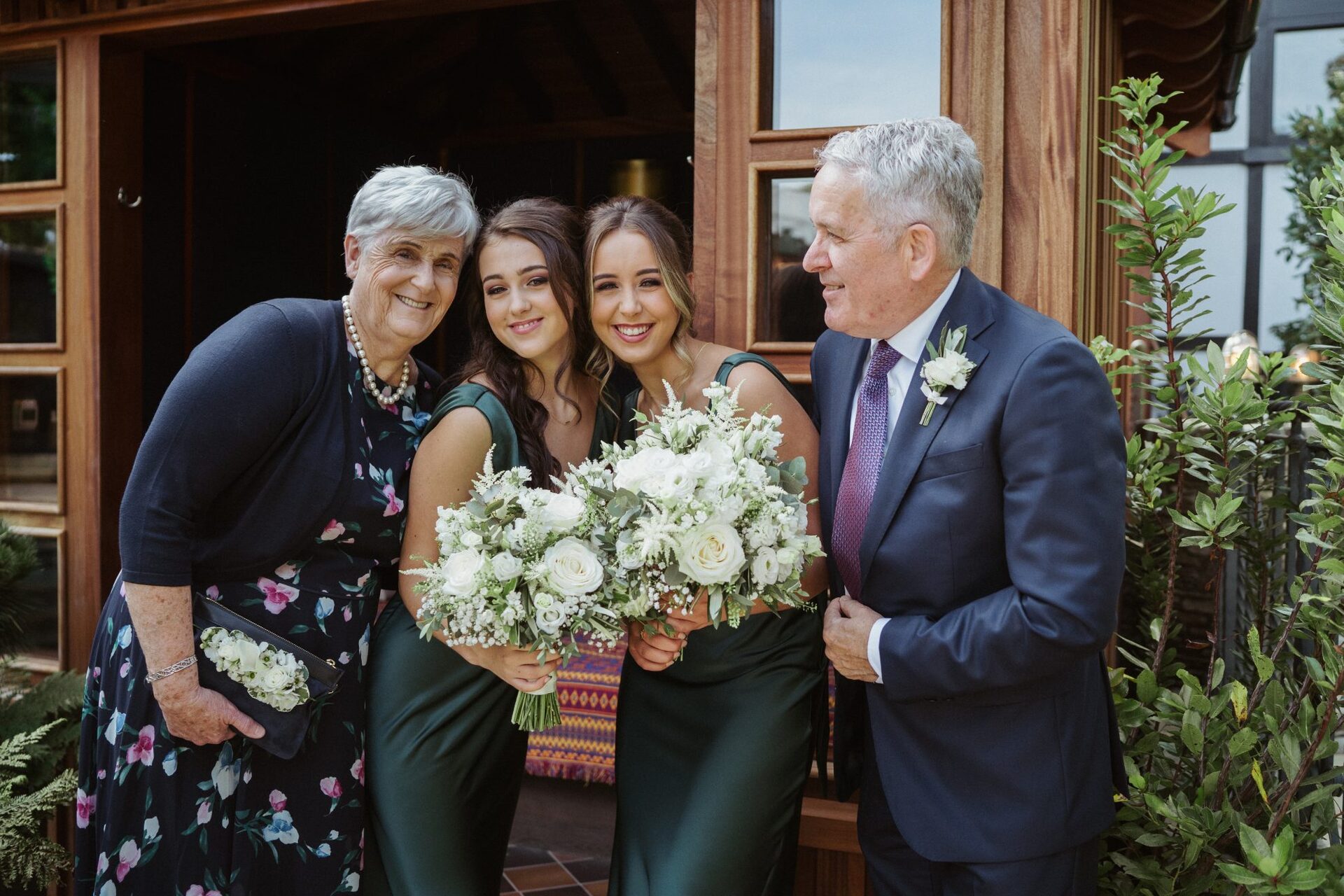 Who captured your day at The Old Inn, Crawfordsburn?
Our photographer Tracy Steele was amazing she took time to get to know us and help us relax. We completed an engagement shoot at Crawfordsburn beach a few weeks before the wedding. 
Tracy was patient and went over and above on the actual day.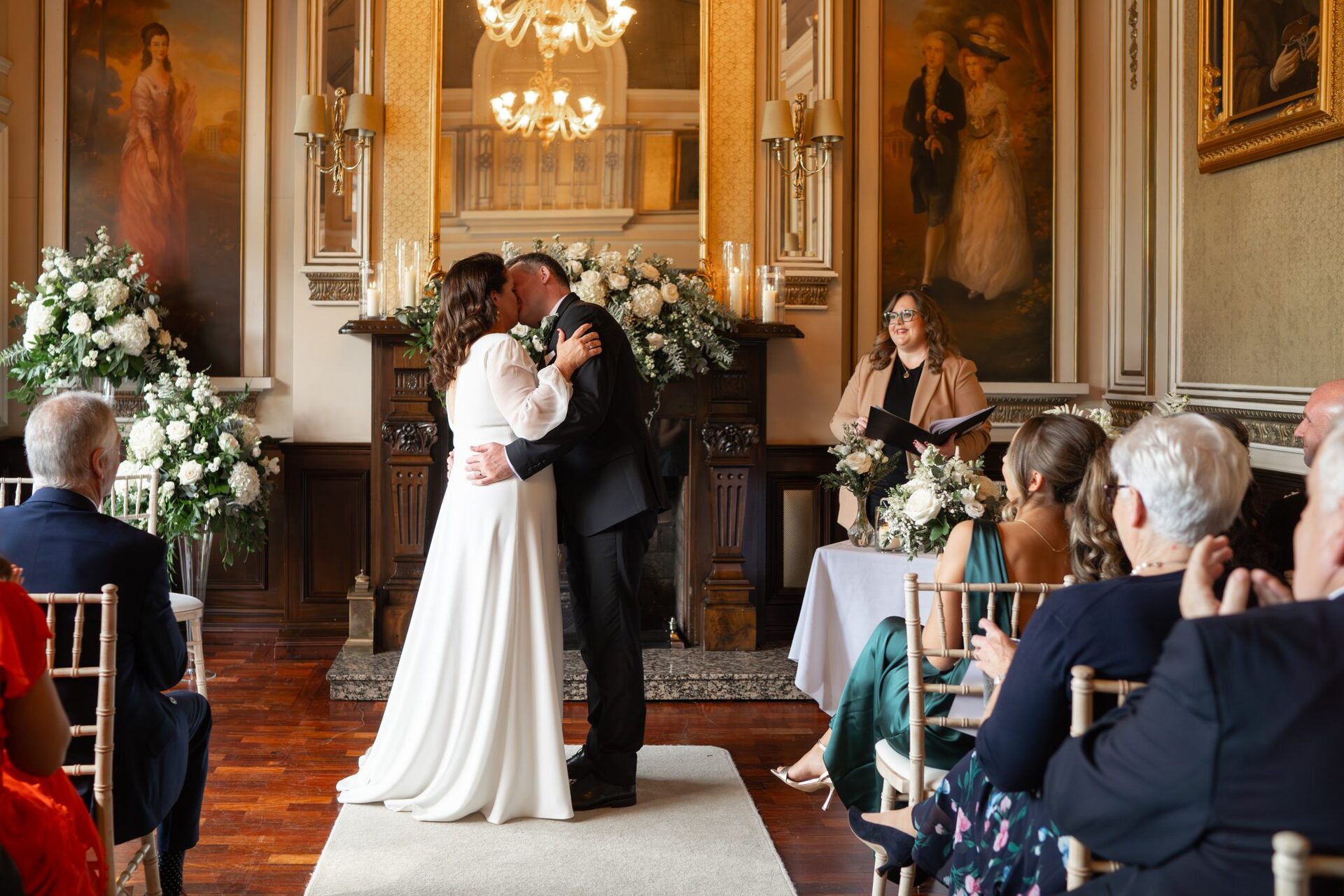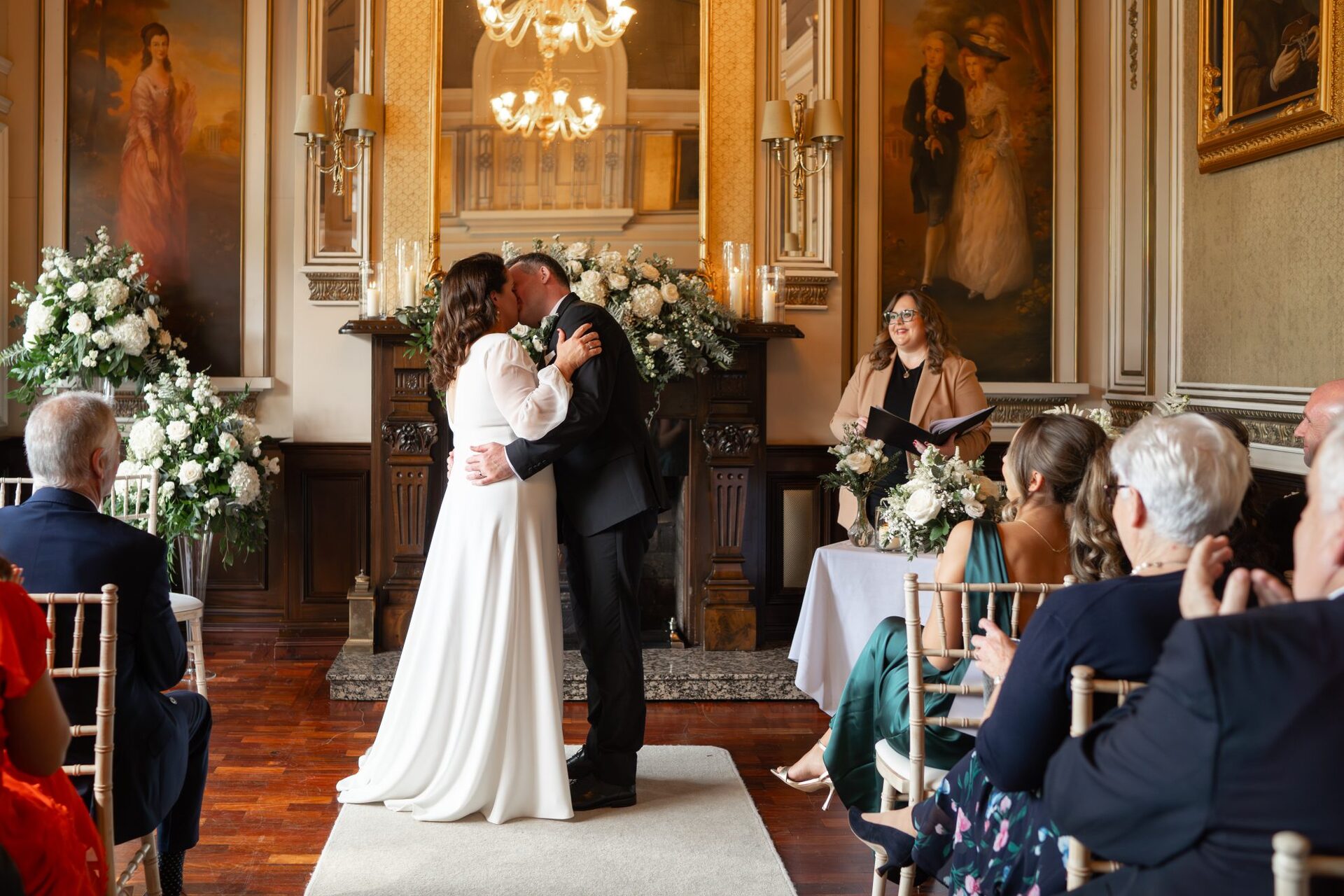 What did you and the bridal party wear?
My dress was from Jesus Peiro! I was nervous picking my dress because I am in my 40s and felt I wanted something plain and classic. Petticoat Lane was the first shop I visited, and it just so happened that it was the Jesus Peiro trunk show that day.
I ended up buying the first dress I tried on, I only tried on 3 or 4 max and some I didn't keep on for long. The first dress was exactly what I wanted, and I loved it. My two daughters were my bridesmaids and we happened to mention that we had been looking at dark green dresses. The Petticoat Lane team advised they has a dress in that colour and offered to bring it up for the girls to try on. It was perfect so we left one hour later with bride and bridesmaid dresses purchased and my earrings. It really was a one stop shop.  
I would highly recommend Petticoat Lane; they kept me up to date and I was given a good discount because I bought on trunk day and bought all my dresses with them.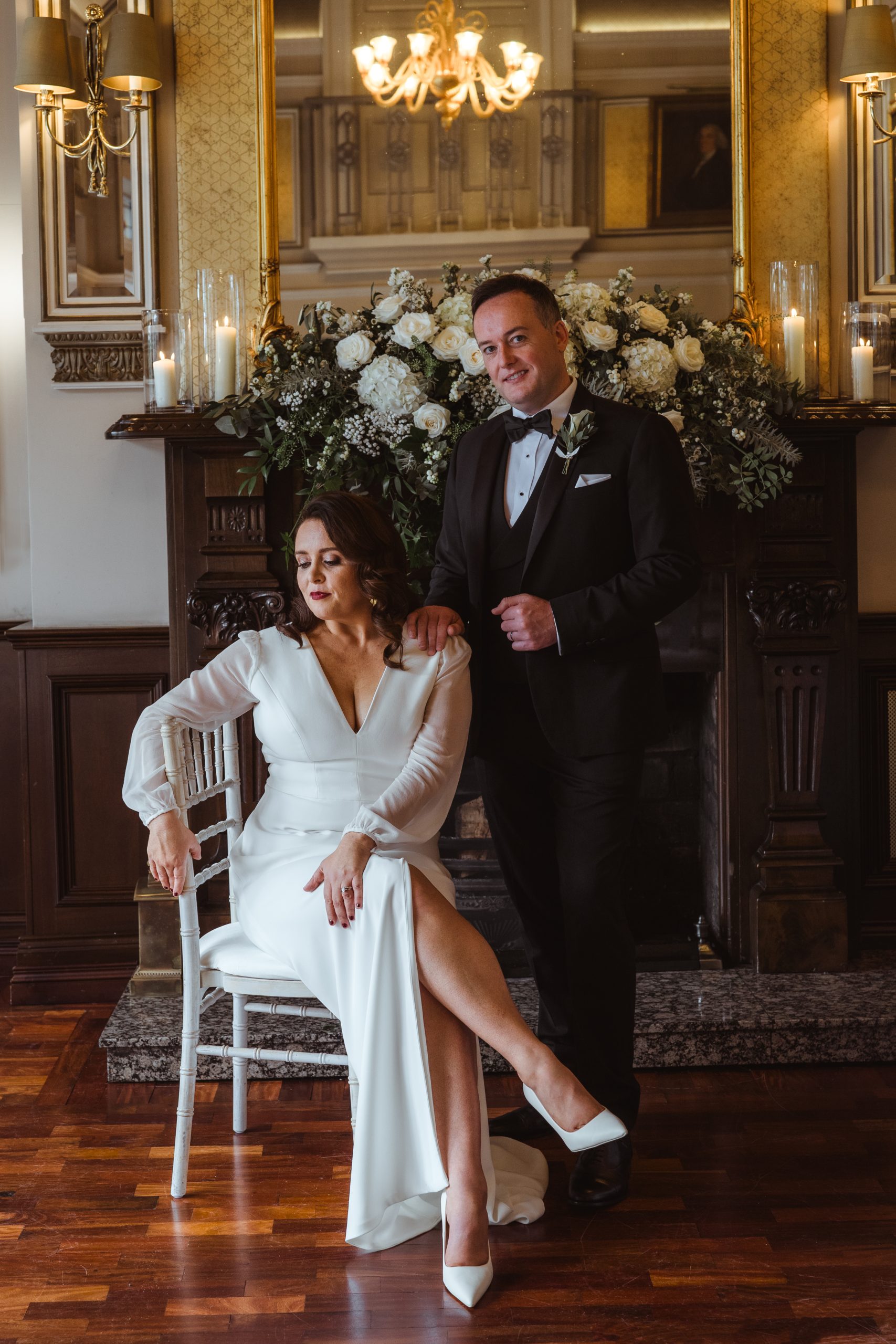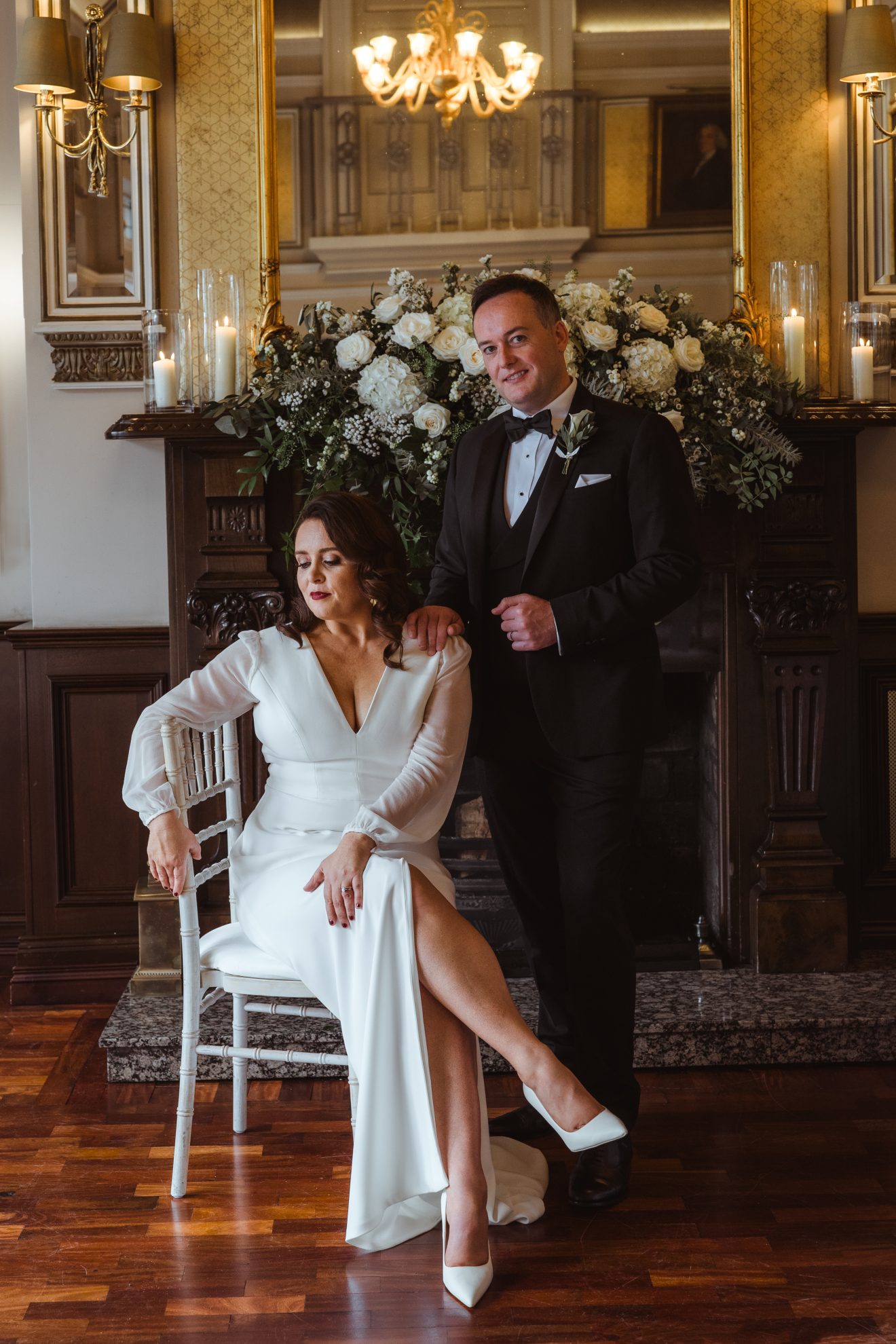 What was your favourite part of the day?
We had the most amazing weekend; we were well looked after by the full team at The Old Inn, Crawfordsburn. Matthew Stockton was our main contact and he was amazing. It was just the perfect weekend with family and friends.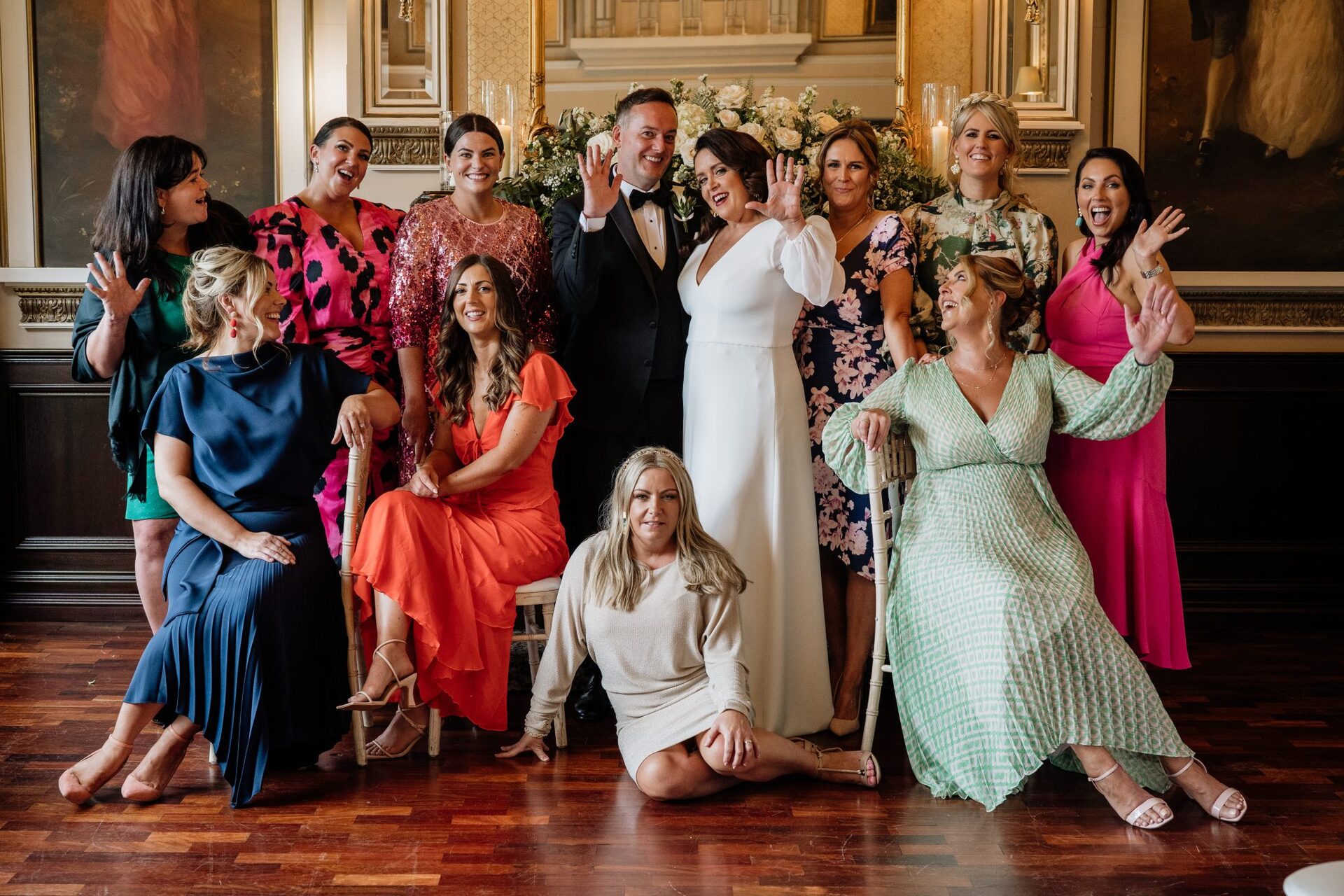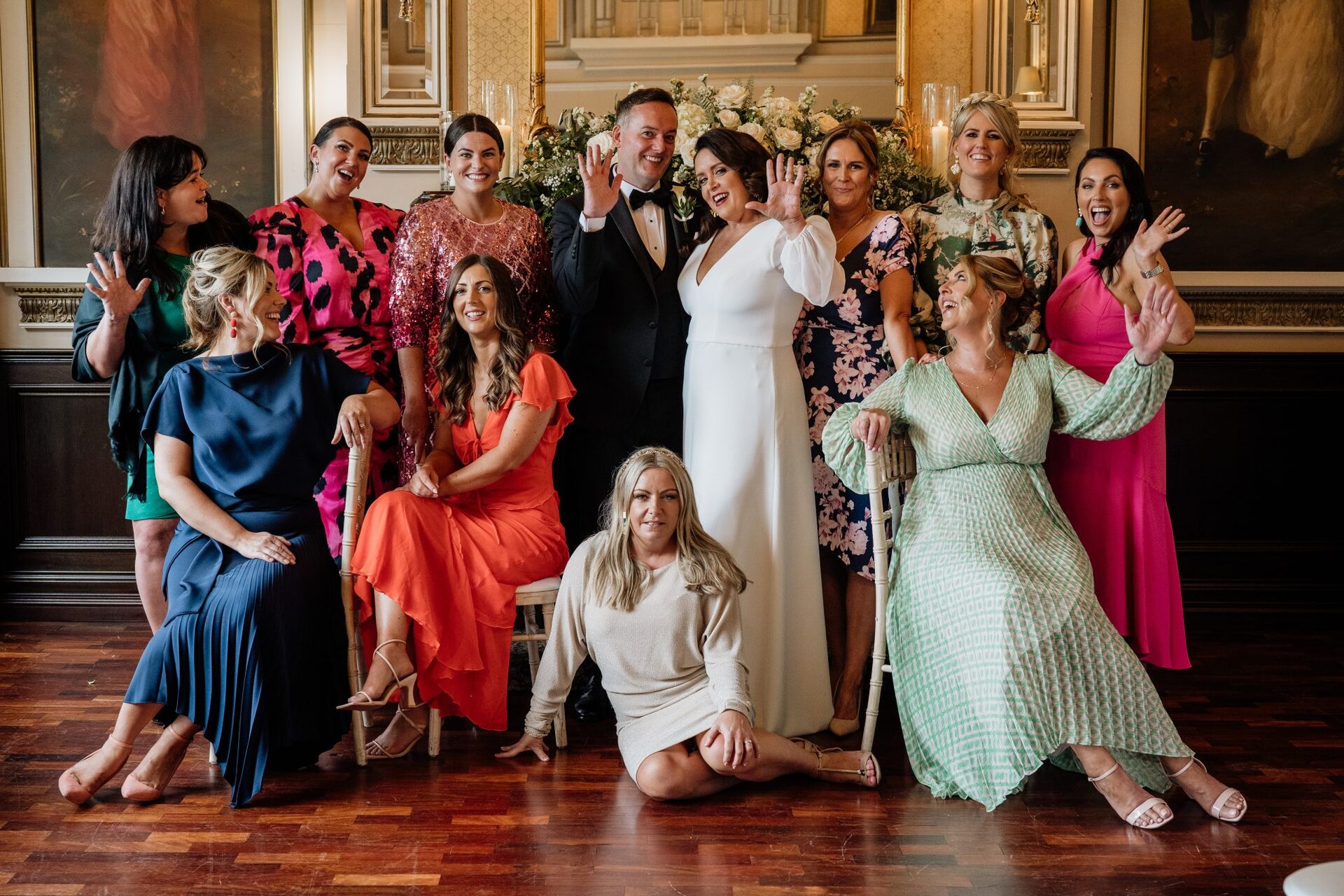 Any advice you can give?
Enjoy the planning, the build up and try to relax, we did, and we had fun. You hire professionals so listen to them and don't sweat the small stuff!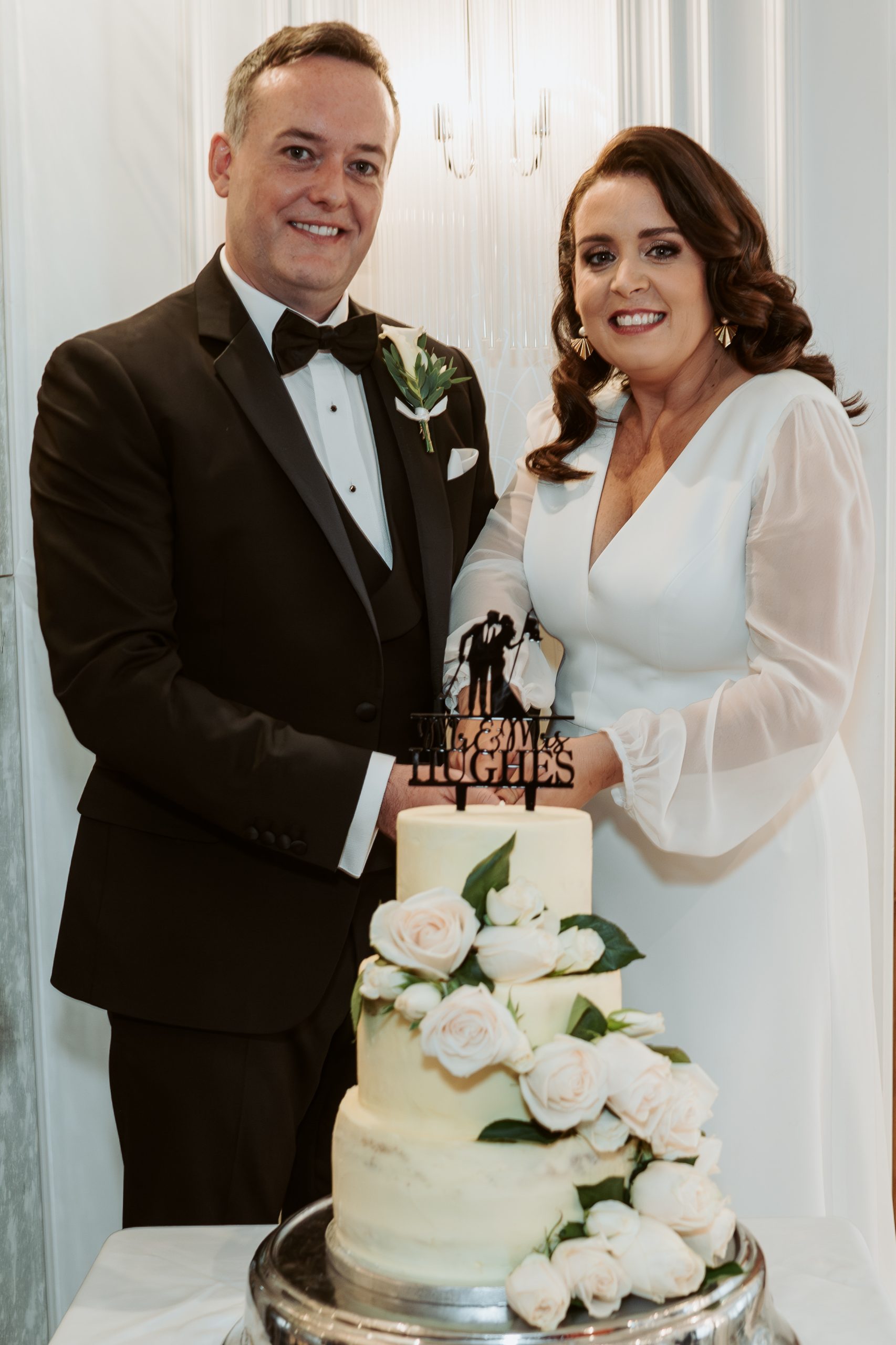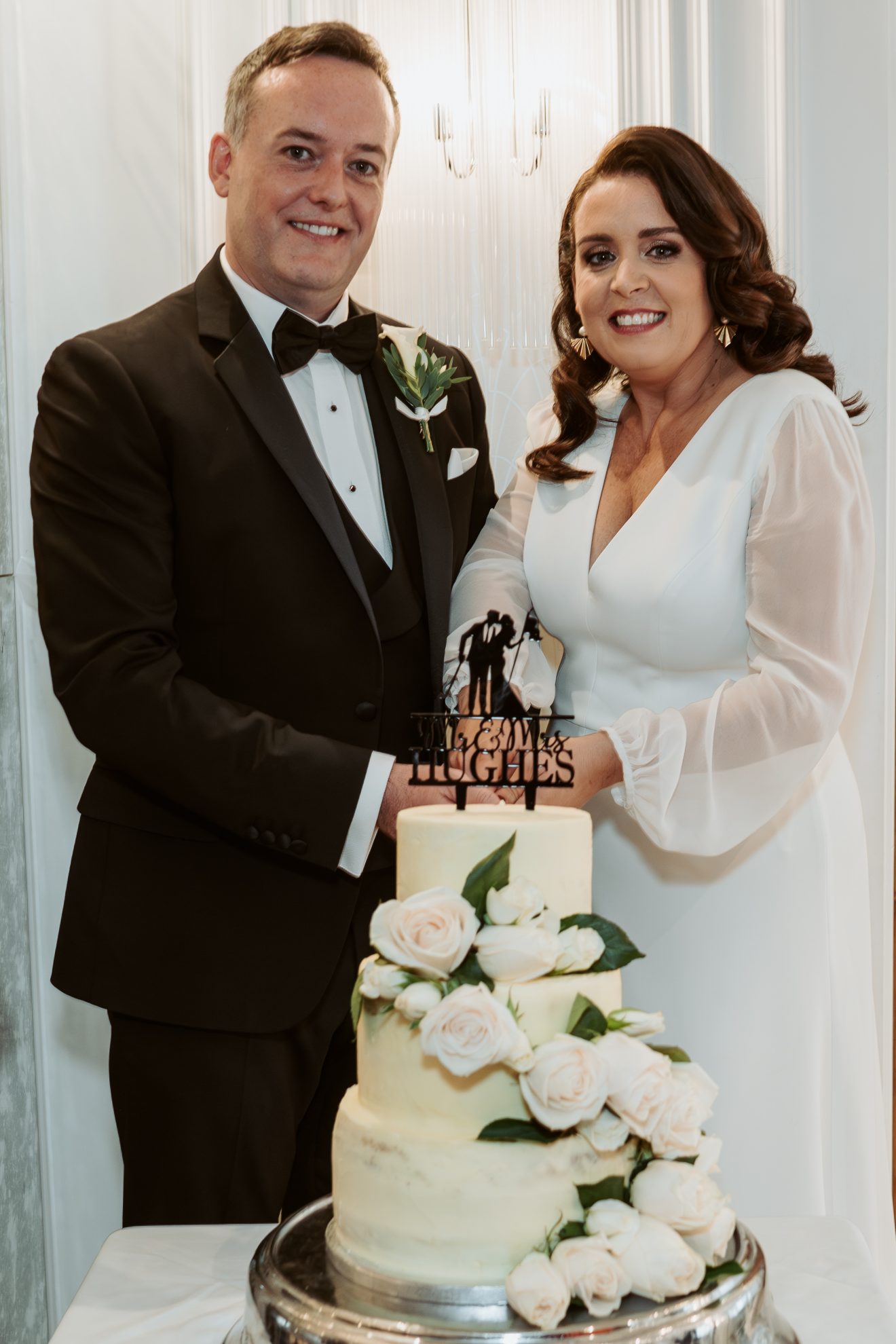 The Dream Team
Ceremony & Reception Venue: The Old Inn, Crawfordsburn
Photography: Tracy Steele
Flowers: House of Elliot 
Cake: Maggie's Working Kitchen
Music for Ceremony & Drinks Reception: Niamh McGlinchey
Music for Evening Reception: DJ Emma Buchanan
Make-up: DJ Griffin
Hair: DaniBelle Wedding hair
Humanist: Claire Shearer
Stationery: Instant Print Armagh
Men's Suits: Red Groomswear
Dresses: Petticoat Lane