Q Radio presenter Jordan Humphries and chef Ben Arnold planned a chic city wedding in Belfast with a rooftop ceremony at The Merchant Hotel and restaurant reception at Stock.
I Do Date: 26th March 2023
How did you both meet?
'We matched on Bumble – the modern day meet-cute,' laughs Jordan, 'We started chatting and then a few days later we had our first date and headed to The Crafty Vintner for cocktails and canapés, followed by a few more tipples at The Merchant. Ironically, I had just turned 30 and sworn off dating, thinking I would never meet the right man for me and although we both said we would take things slowly within a few weeks we were talking about engagement rings and living together! In fact, Ben said in his wedding speech that he had noticed me walking down the street a few weeks prior to us connecting on Bumble which I never knew until then. Plus, I am a real foodie who doesn't like to cook and Ben is a chef, so I think we were meant to be!'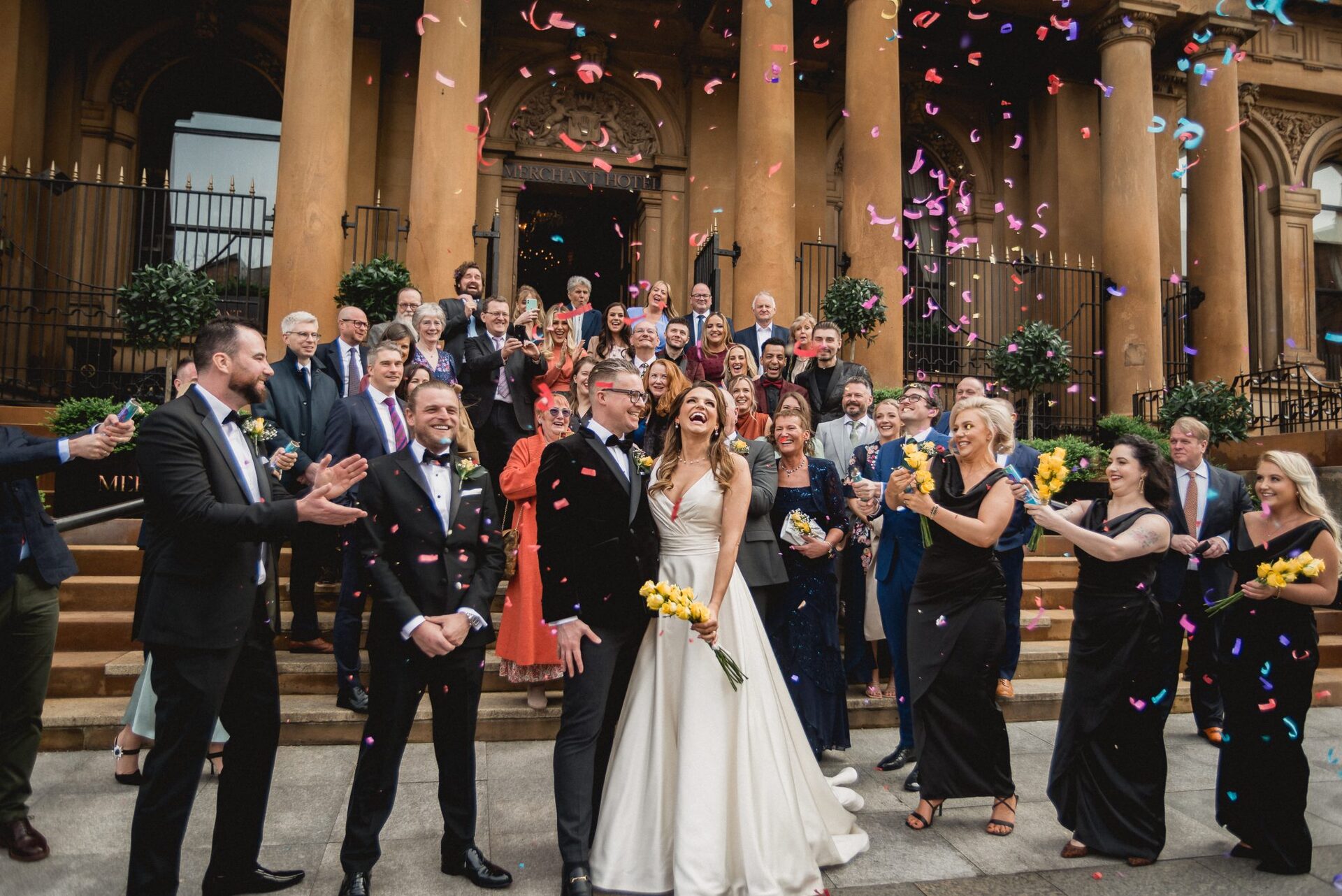 How did Ben propose?
'It was seven months after we met that Ben proposed. Having remembered all I had previously said I liked in an engagement ring – gold not silver and an oval diamond – he secretly had one made for me and started this process a few months before he popped the question. It was mid-January 2022, that he told me we were heading for a break at Lough Eske Castle and this came after a really busy period for both of us in work, so I didn't really question why he was treating us to a break away. Unbeknown to me Ben had already spoken to my boss to ensure I could get the time off and also to my nail technician to make sure she would do my nails in a nice colour! When we got there I spent ages getting ready in the bathroom to go for dinner as I always do, and when I came into the bedroom to show him the transformation, he asked me to sit on the bed, handed me a gift box and inside was a personalised teddy bear he'd had made for me that had 'Baby will you marry me?' on its foot! He then had a whole speech for me – it was a total dream.
'My mum is my all time bestie so I Face Timed her and dad to let them know and they were on the other end with balloons, banners and Champagne as Ben has already briefed them too – I am just glad I hadn't got in touch with home prior to him popping the question!'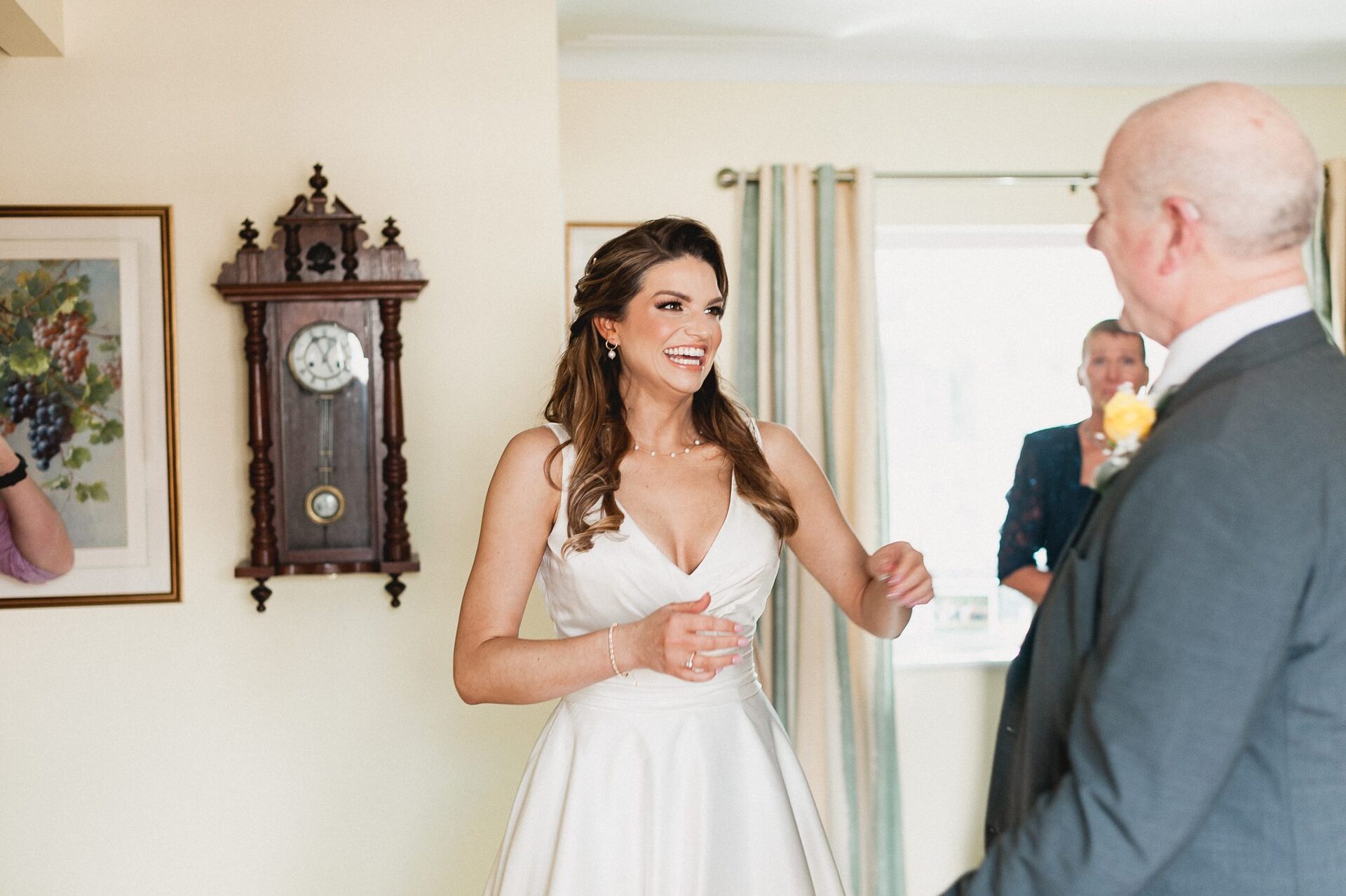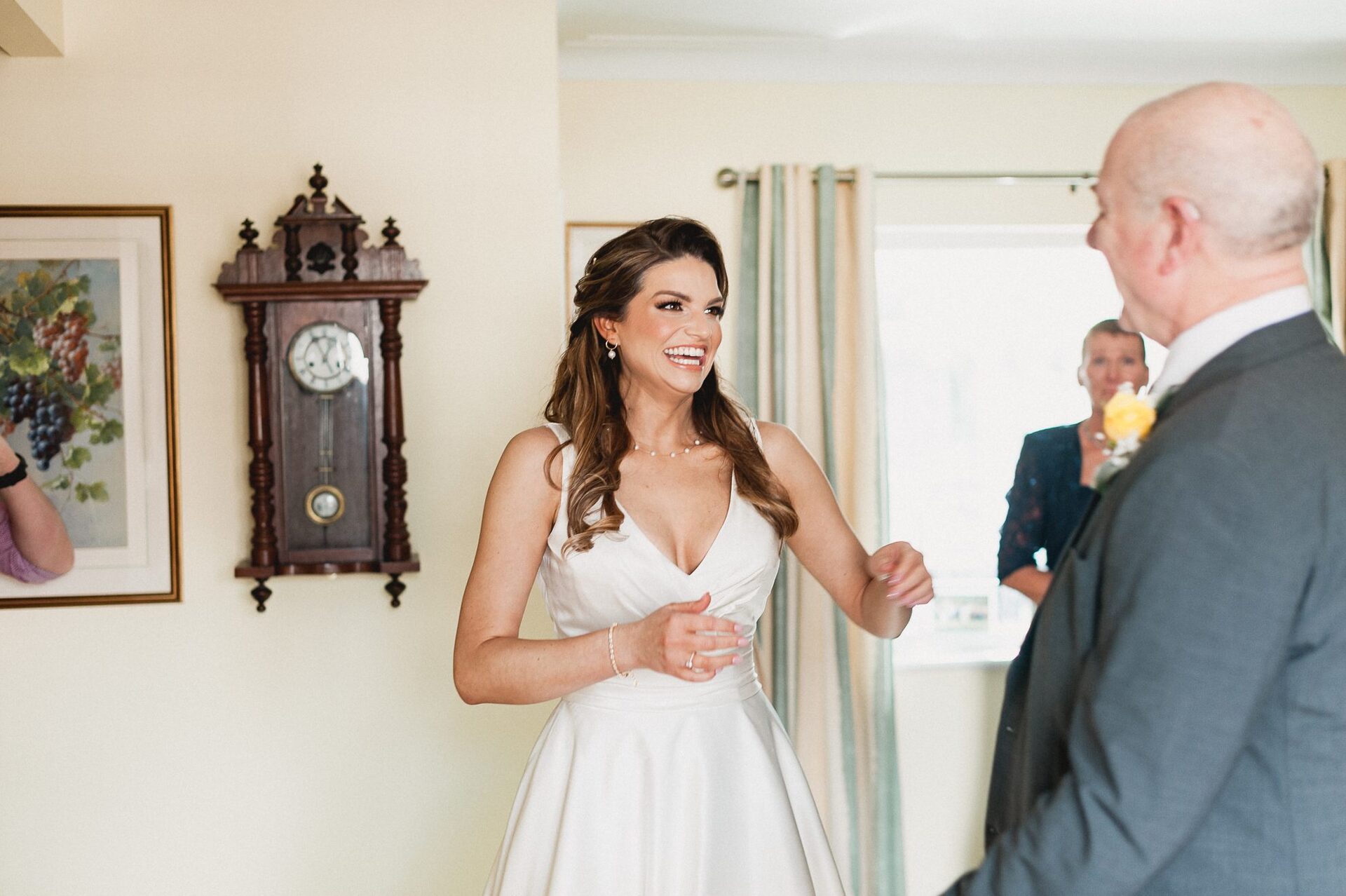 Tell us about the planning?
'We didn't want a church wedding, and as a nod to our first date at The Merchant, we decided to have our wedding ceremony on the rooftop there. Also, Sundays are our favourite day of the week as it's my only day off so they are usually special, so we asked them to let us know a few dates they might be free and not wanting to rush things, but also not wanting to stall either, we opted for March 2023.
'For our reception, we wanted to bring our guests somewhere different and food focused, so we booked Stock at St. Georges Market, where we had a sit down dinner for 60 and then a further 30 for the evening reception. Our favourite food is steak and chips and taking charge of the menu, Ben opted for a langoustine scampi with crab & apple slaw starter, followed by Côte De Bœuf and for dessert, a chocolate tart with rhubarb & vanilla cream.
'I ordered our wedding cake – which had a white chocolate and raspberry tier and also a salted caramel one – from The French Village.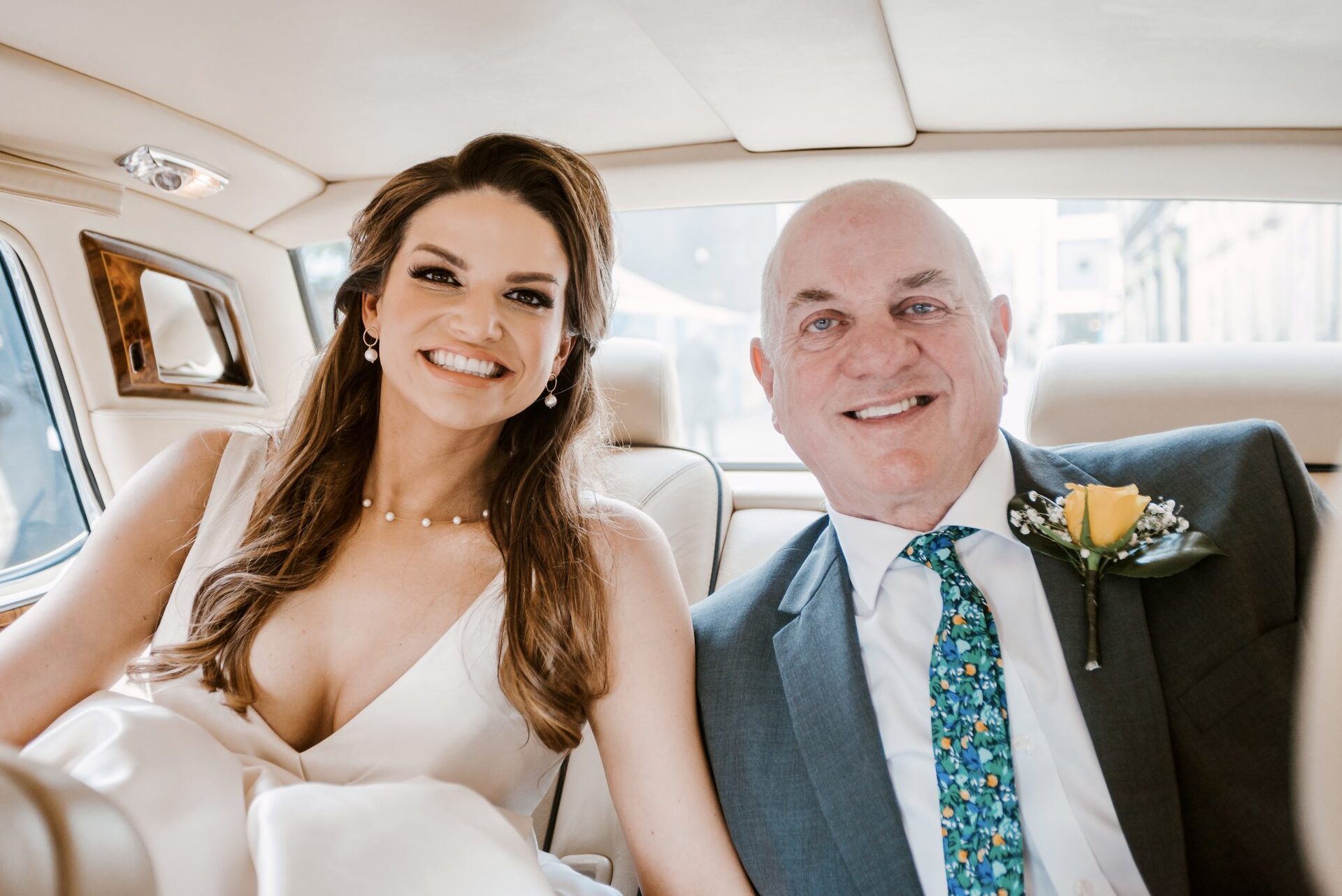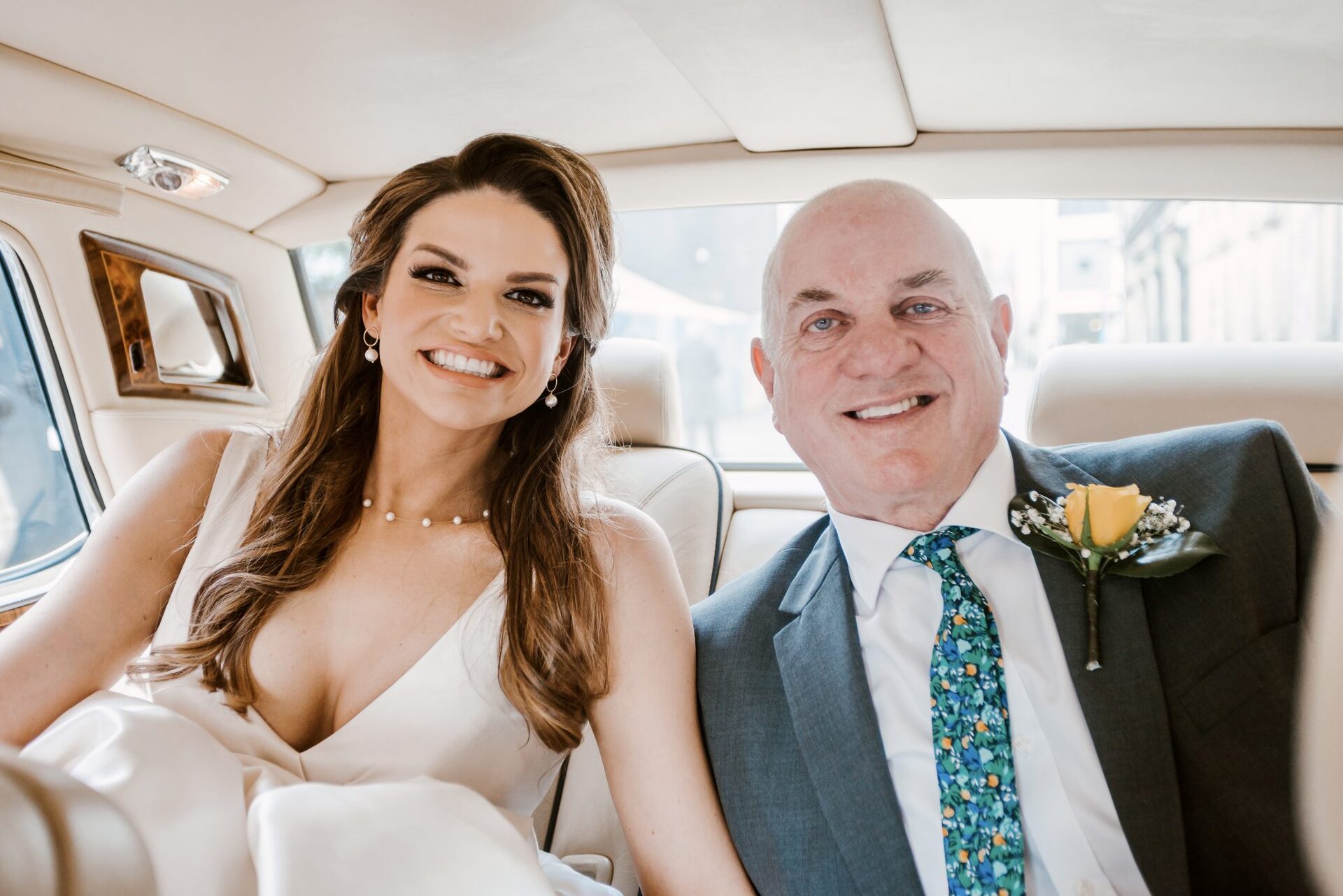 Who captured your day?
'Lisa and Marty from Adore Weddings NI were our photographers and they have a candid style that we really wanted, we didn't want any posed shots. Niamh McLaughlin was our videographer and as with our photographers, she captured lots of great moments that otherwise we would have missed because there is just so much going on and the day really does just fly by. So, having memories of the day captured on video and photographs is so important and we love looking back on it all.'
Tell us about some of the other suppliers you used?
'While we wanted to plan a memorable day, we also didn't want to spend a fortune on what is realistically one day, so we did keep it within the allocated budget. For example, I made our wedding invitations and when it came to venue styling we worked with what The Merchant supplied for the ceremony, enlisting the help of Ciara Scullion from Weddings at Tiffany's for Stock. Picture Perfect parties NI supplied our large 'LOVE' letters and our balloon arch with the words 'It was always you' at the reception.
'We had a champagne reception after the ceremony and before dinner where Rwanda Shaw sang and entertained everyone. In the evening, our wedding DJ was my old co-host at Q Radio and close friend Ryan A.
'My aunty Olive is a florist and she provided our bouquets and buttonholes. The flowers were stunning and reflected the green and gold accents we used throughout the styling.
'As for my hair, it was styled by Keris Weir and one of my bridesmaids Anna McConnell is a make-up artist and did my make-up. Oonagh Boman did my mum's,' adds Jordan.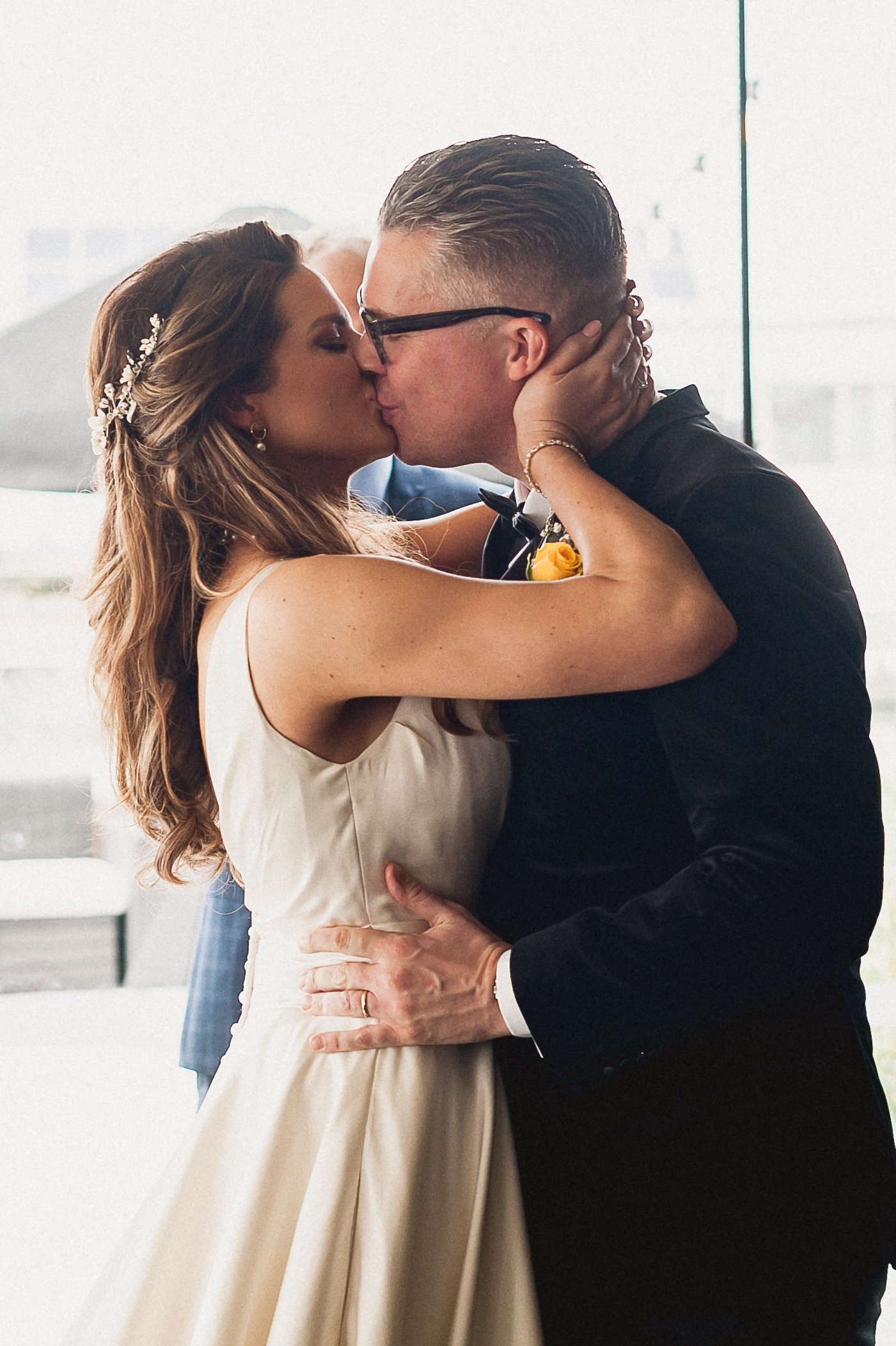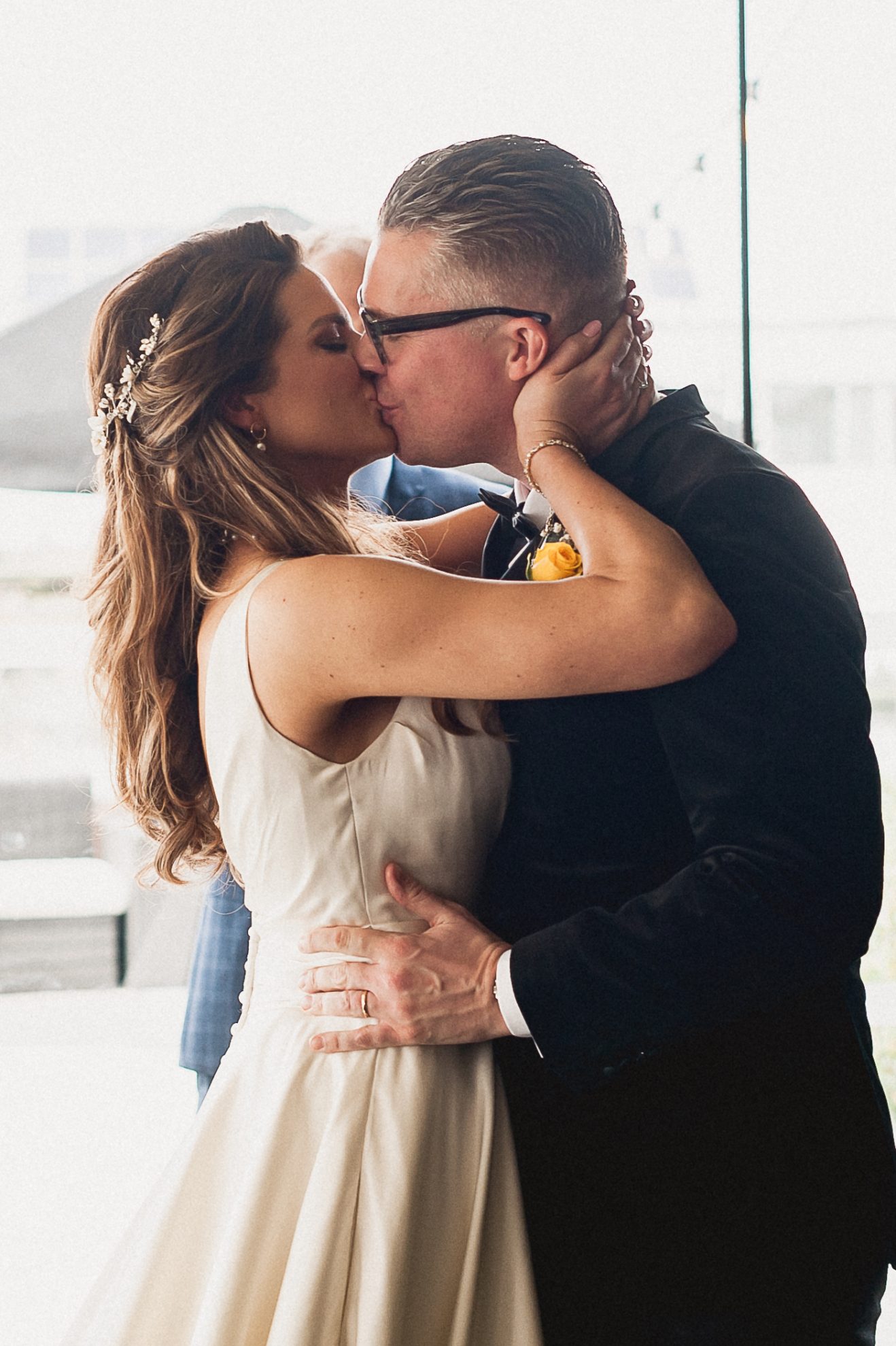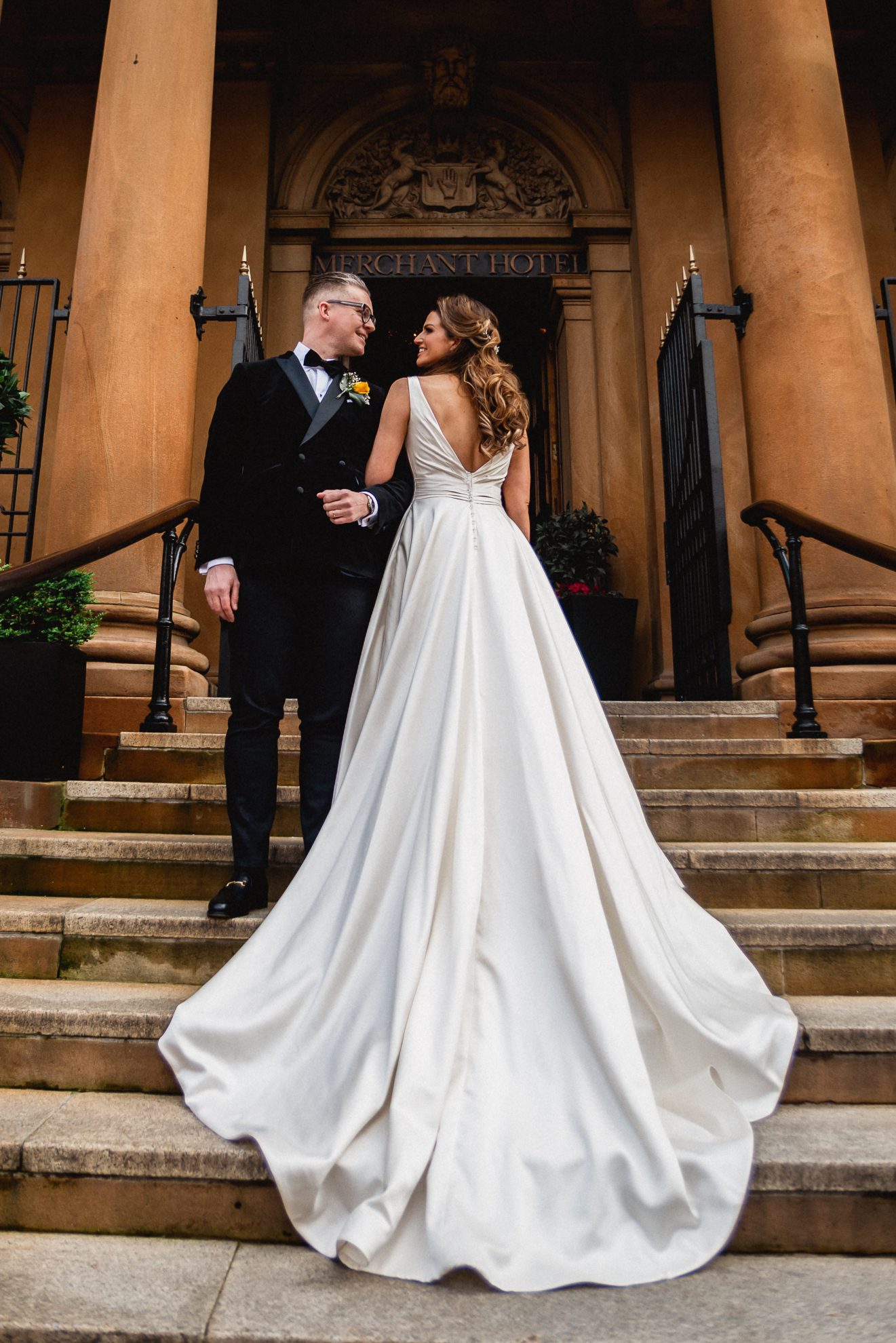 What did you wear?
'I started modelling when I was 16 and thanks to my curves, which suited wedding dresses, I have worn loads of them over the years, so I did have a pretty good idea of what suited me and what didn't. In fact, there was a dress I remembered wearing about five years ago and I found one very similar in Reflections in Lisburn. It was in their sample sale and in my exact size – it was like it had been waiting for me! My shoes were cream sandals from Primark and I wore a stunning hairpiece from Deborah K Design. My bridesmaids wore long black dresses from Pretty Little Thing and they each picked their own hairstyle and makeup look for the day, so they all looked and felt their best.
'Ben and the groomsmen wore a classic tux and Ben stood apart in a bespoke tailored velvet jacket from Suitor Brothers, which he has already been able to wear again to a black tie event.
'I am not a trend driven person and we both wanted a timeless styling that wouldn't date the wedding when we looked back on it,' adds Jordan.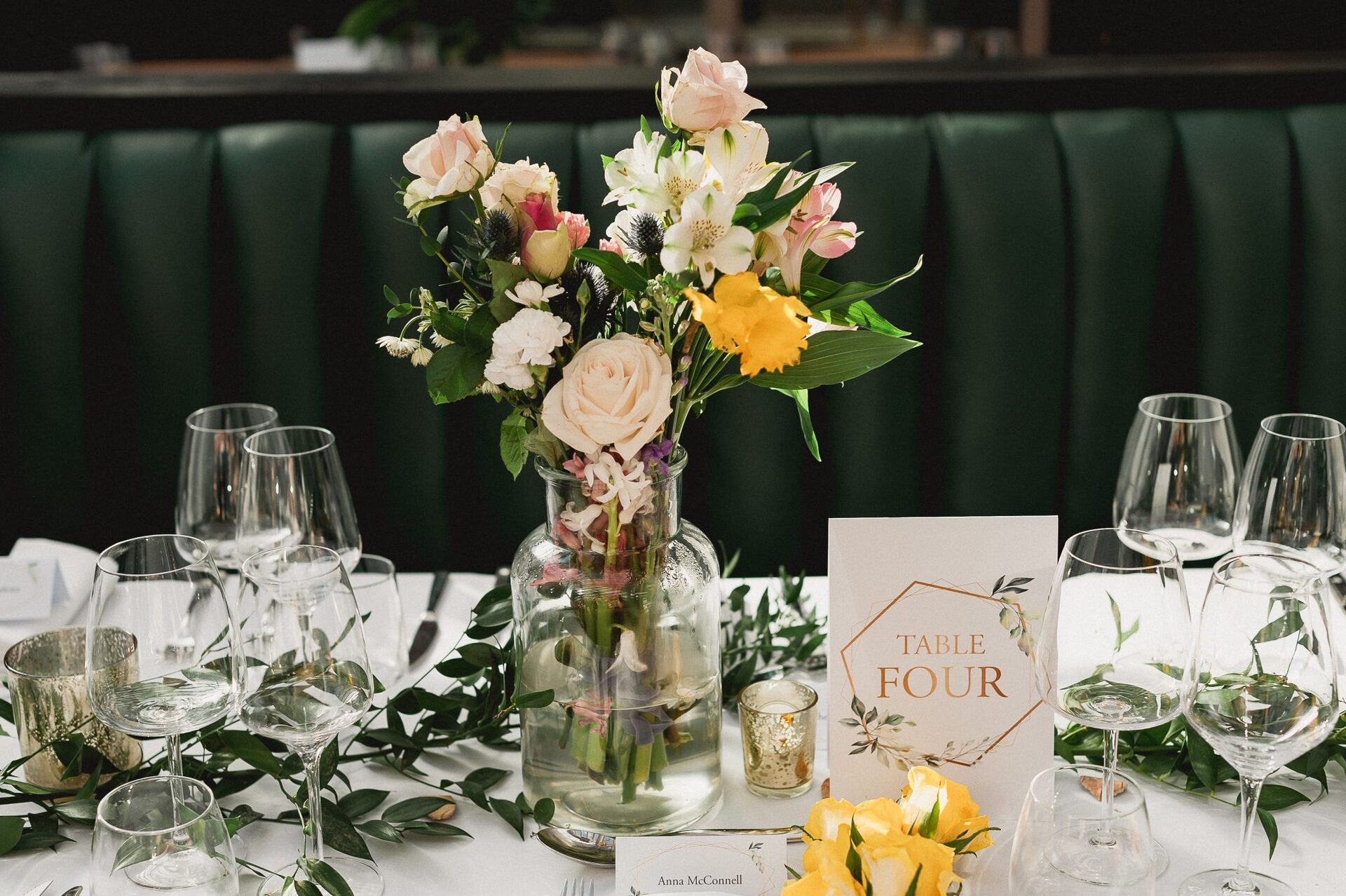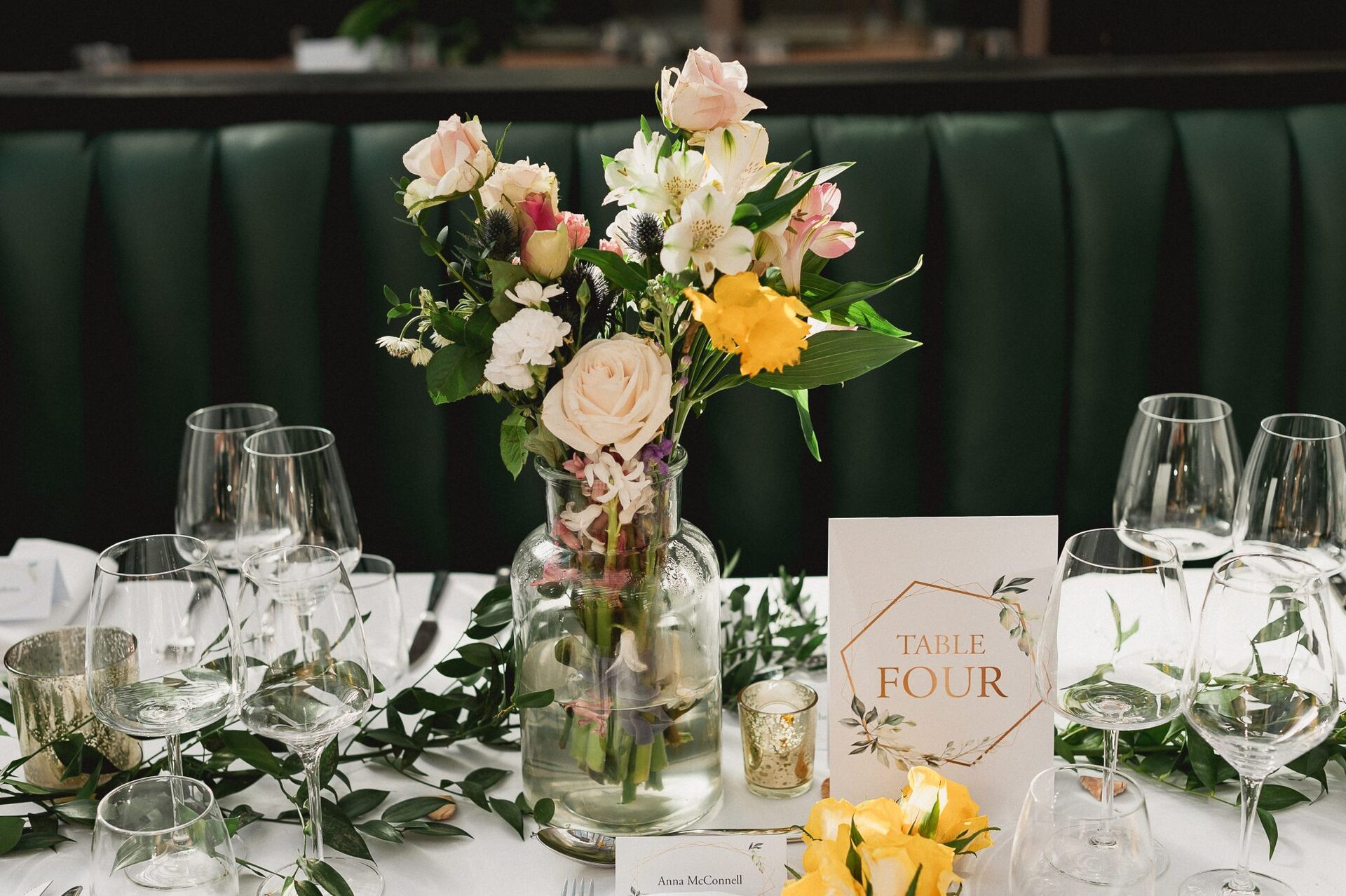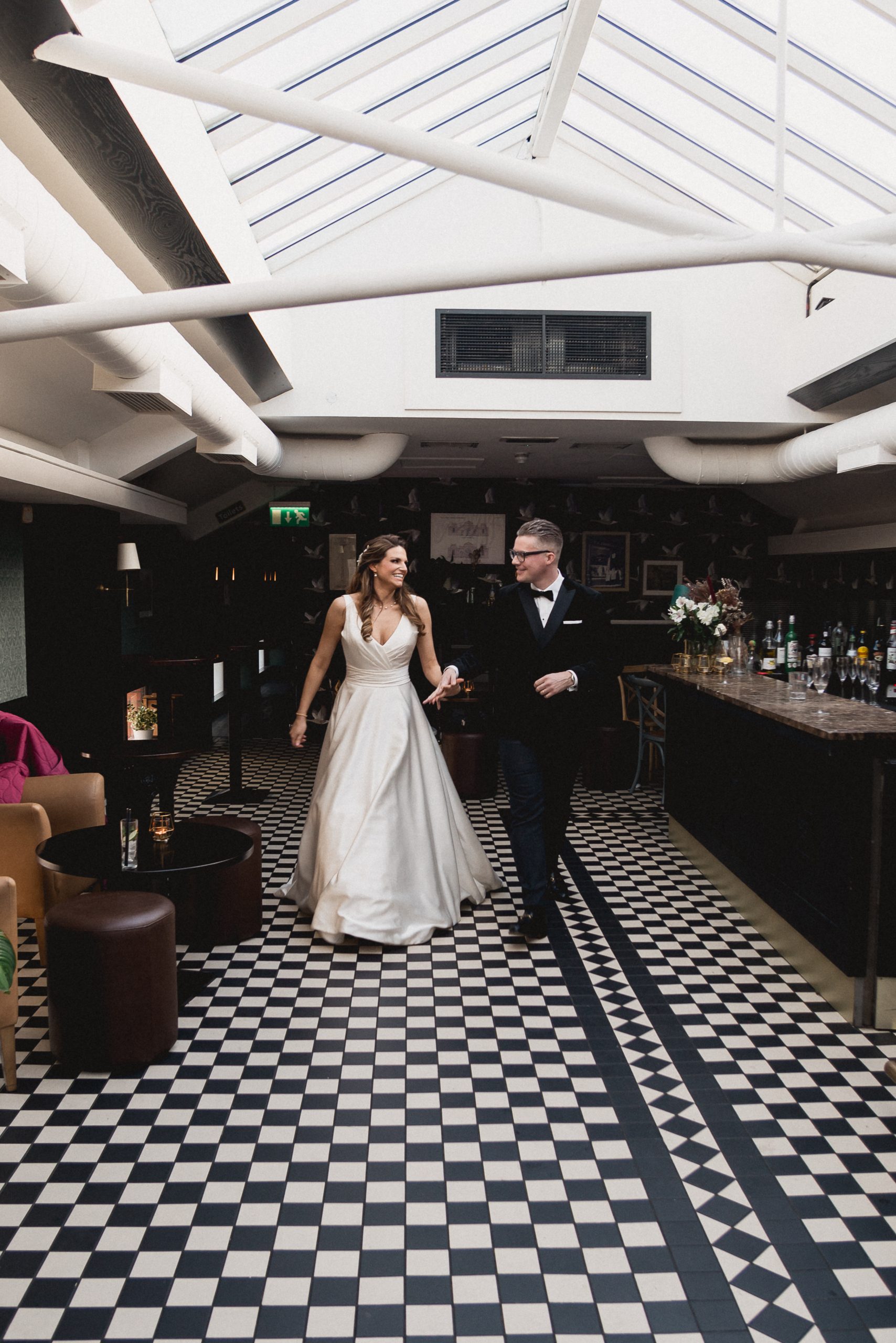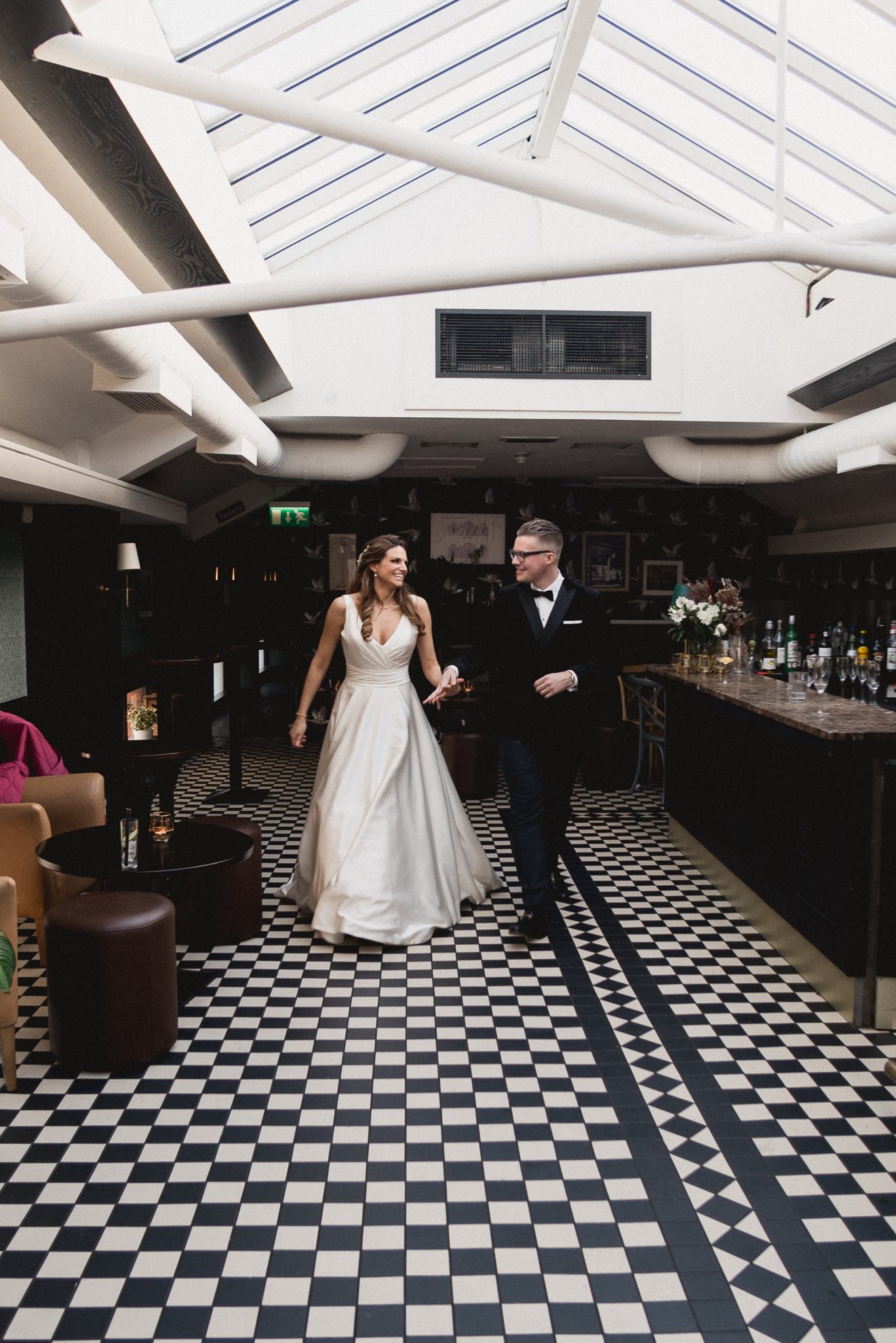 What were your favourite moments from the day?
'For me it was walking down the aisle with dad,' reminisces Jordan. 'We took a little pause at the top, to be in the moment and survey room. My dad was crying with pride and I felt beautiful.'
'Seeing Jordan walking down the aisle was mine,' adds Ben.
Have you any advice to share?
'Be realistic with your budget, don't get yourself into debt over this one day – and don't let the day become bigger than the marriage. Also everyone says it, but the day flies so savour every moment and last but not least don't sweat the small stuff!'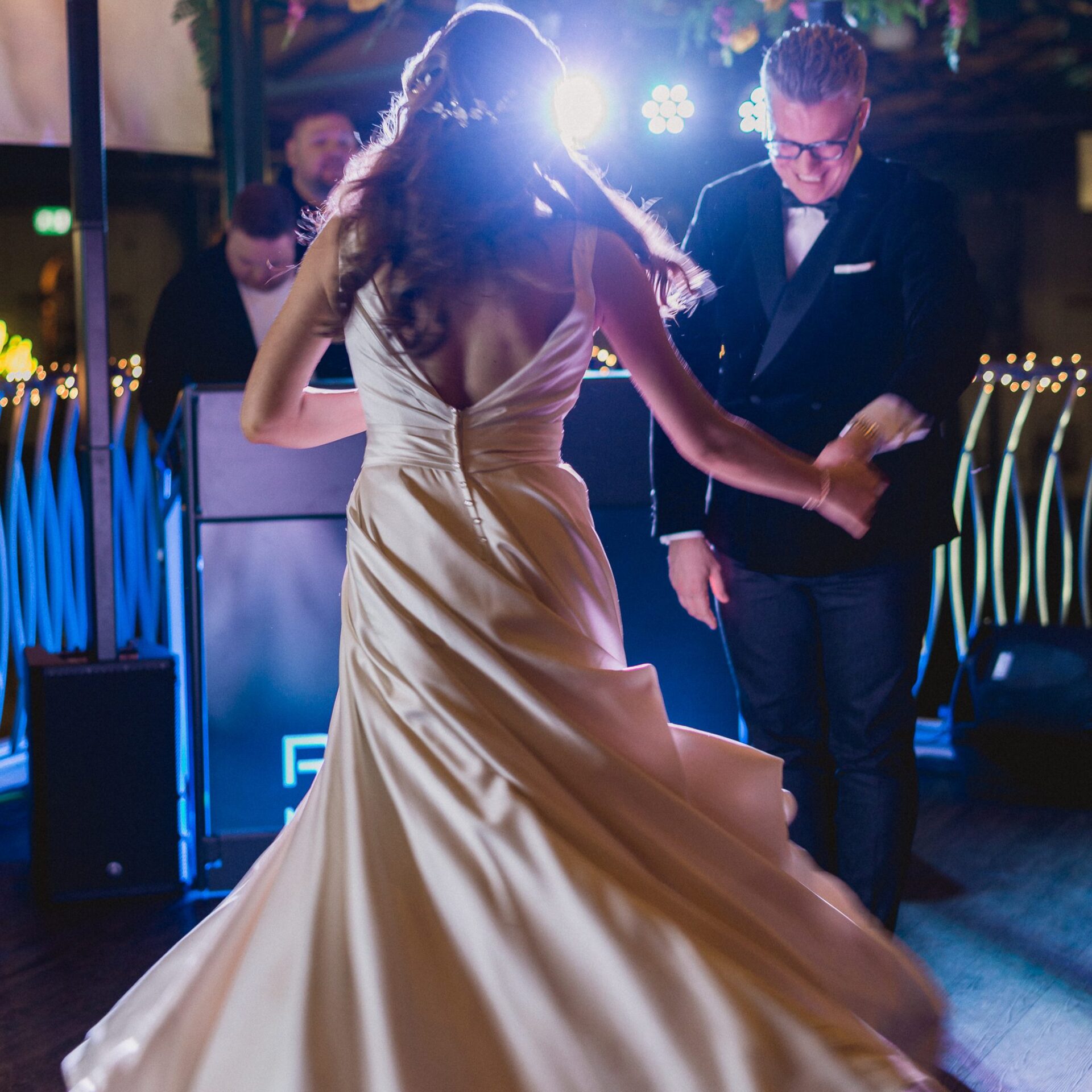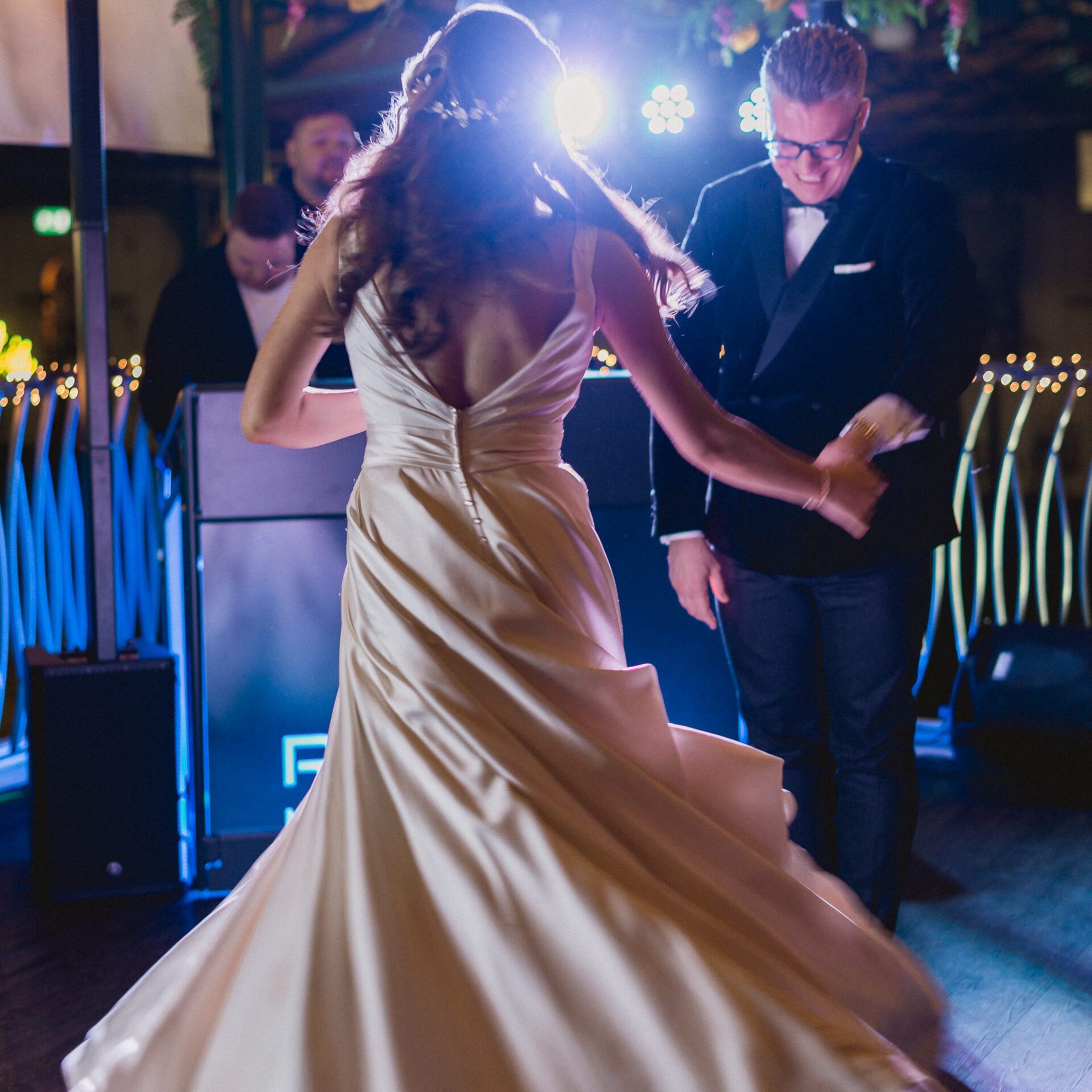 Jordan & Ben's Dream Team
To read more real-life weddings stories click here