Love-themed inspiration perfect for planning your dream Valentine's Day wedding celebration.
Romance, luxury, decadence… these are all words we associate with the day of love. While Valentine's Day has received backlash in recent years for becoming too commercialised, its roots are still based on the primal desire of two people who appreciate one another and share a little affection.
In other words, its the perfect day for a wedding.
If you want to tie the knot on Valentine's Day, then here's some beautiful inspiration to set the mood.
Blush Brides
Avoid the Gothic red wedding dress and instead opt for subtle blush toned gowns or dramatic red accessories.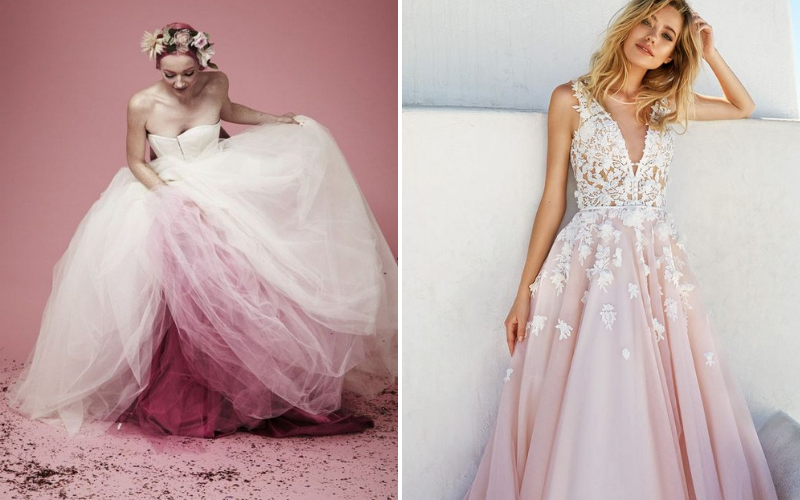 Can we all just take a second to crush over these Manolo Blanik heels, who cares about the price tag or how much they might cripple our feet, they're worth it all!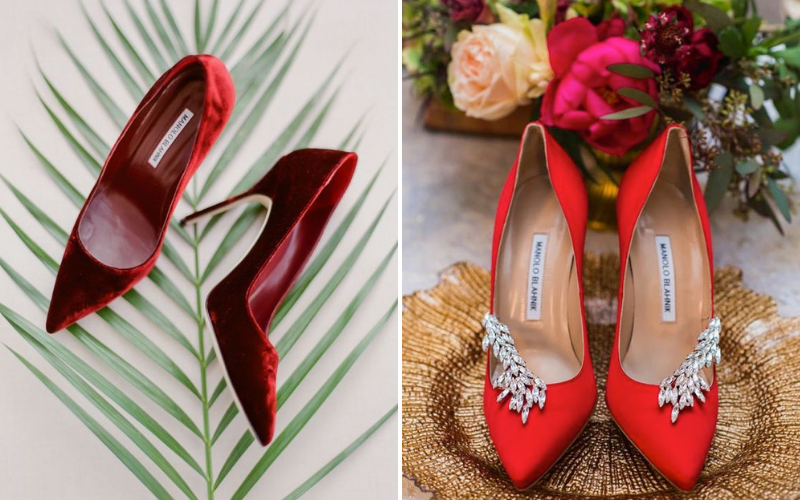 Berry Bridesmaids
Don your maids in shades of red or pink for a romantic, sultry look.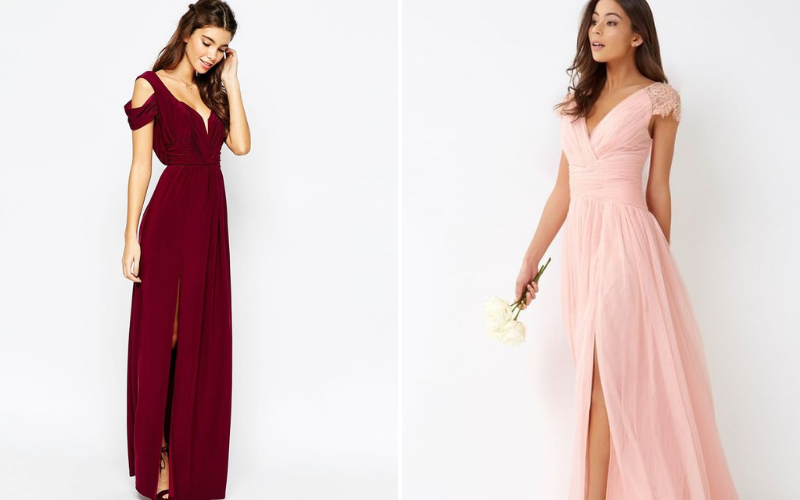 If you don't want to go as bold as red, try a burgundy or blush pink tone instead. The thigh split and v-neck line gives the look that extra touch of sophistication and glamour.
Suited and Booted
Grooms can experiment as well with this theme, don't forget it's there day too.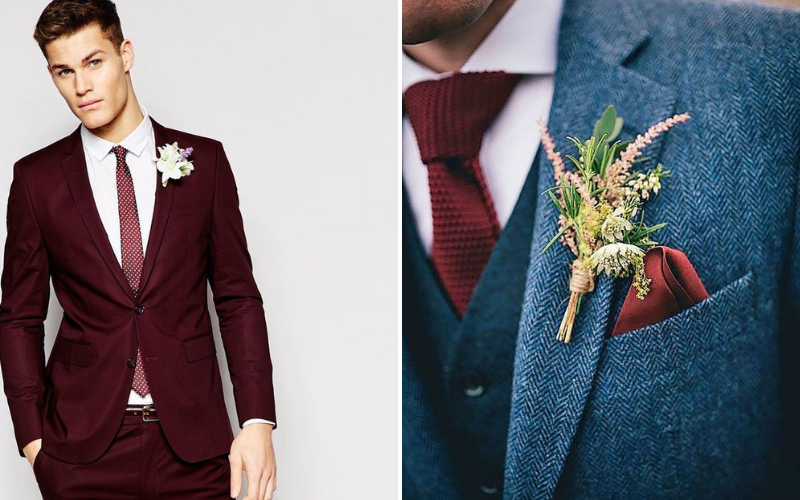 Burgundy is a sexy alternative for suits, rather than the typical bold red associated with Valentine's.
A more delicate approach for grooms would be adding a pop of colour to their look with their tie, waistcoat or handkerchief.
Decadent Décor
This is your chance to be as creative, over the top and fabulous and you want! You can bring rich berry and pink tones through with your flowers, centrepieces, tablescape and feature areas.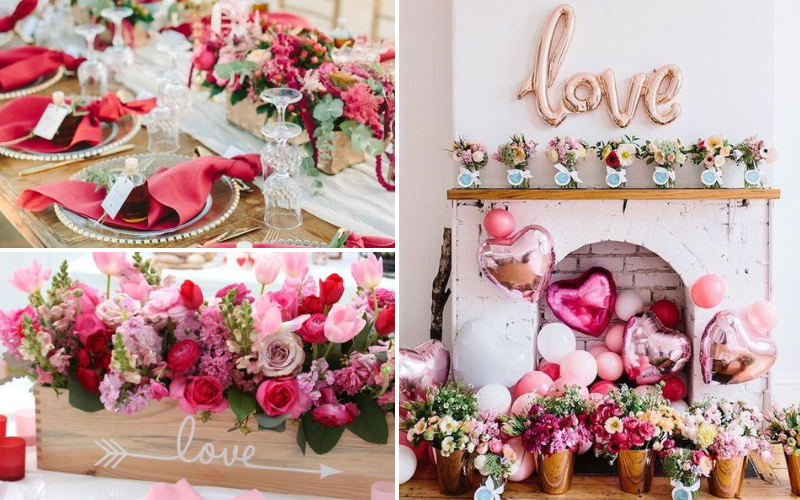 Transform your venue into your own with some gorgeous, creative decor projects.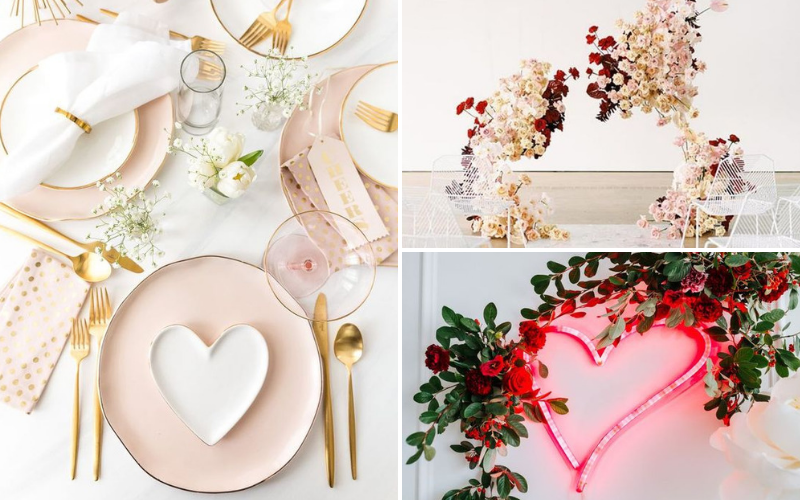 Sweet Treats
Nothing screams Valentine's more than Red Velvet, it's all about your sweet tooth.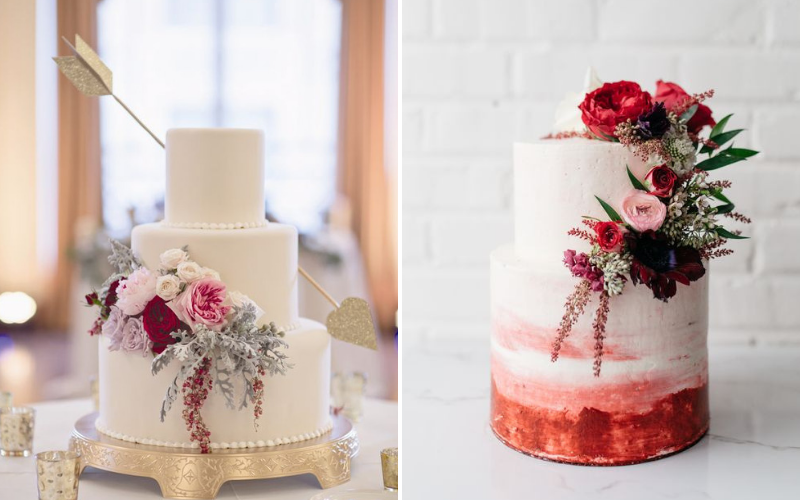 Candy Carts are crazy popular at the moment, so why not theme your selection of treats around Valentines, from Love Hearts to Chocolate Strawberries.
Take a Sip
Let's be honest- after the ceremony, your guests are heading straight for the bar so be sure to theme it appropriately as well.

Edible flowers, berries, straws and pink liquids all help to set the mood. And doesn't this cotton candy cocktail look divine!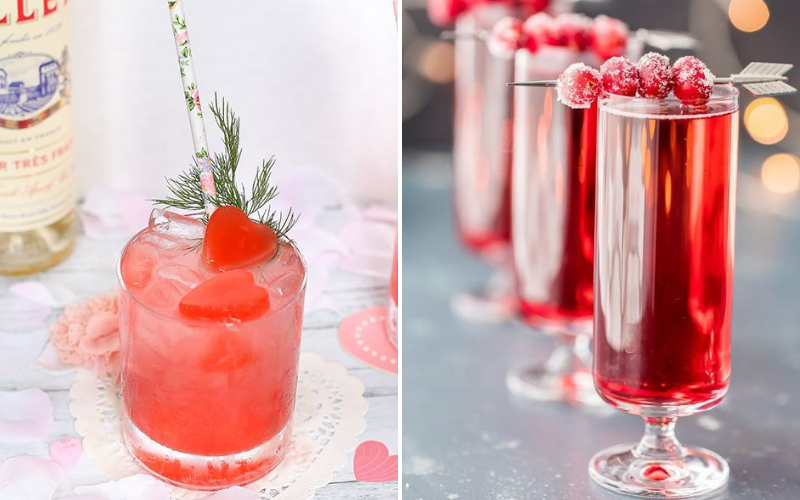 For more fun and creative wedding inspo, why not check out our splashes of colour themed wedding.