Michael and Mise McKane who tied the knot a few months ago in March share the details of their special day.
Childhood sweethearts Michael and Mise have known each other for years. From the moment they started dating, they just knew that they were meant to be!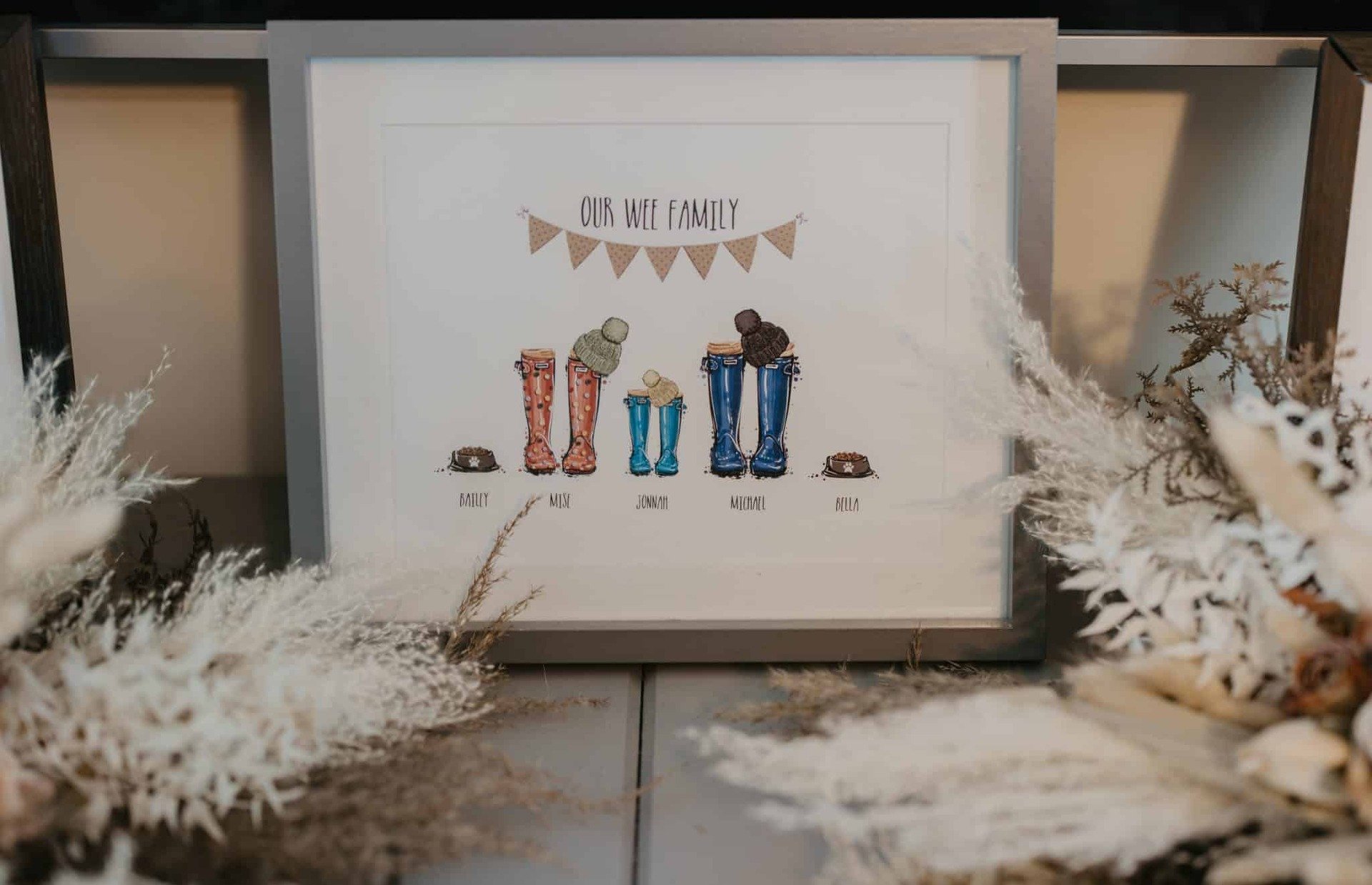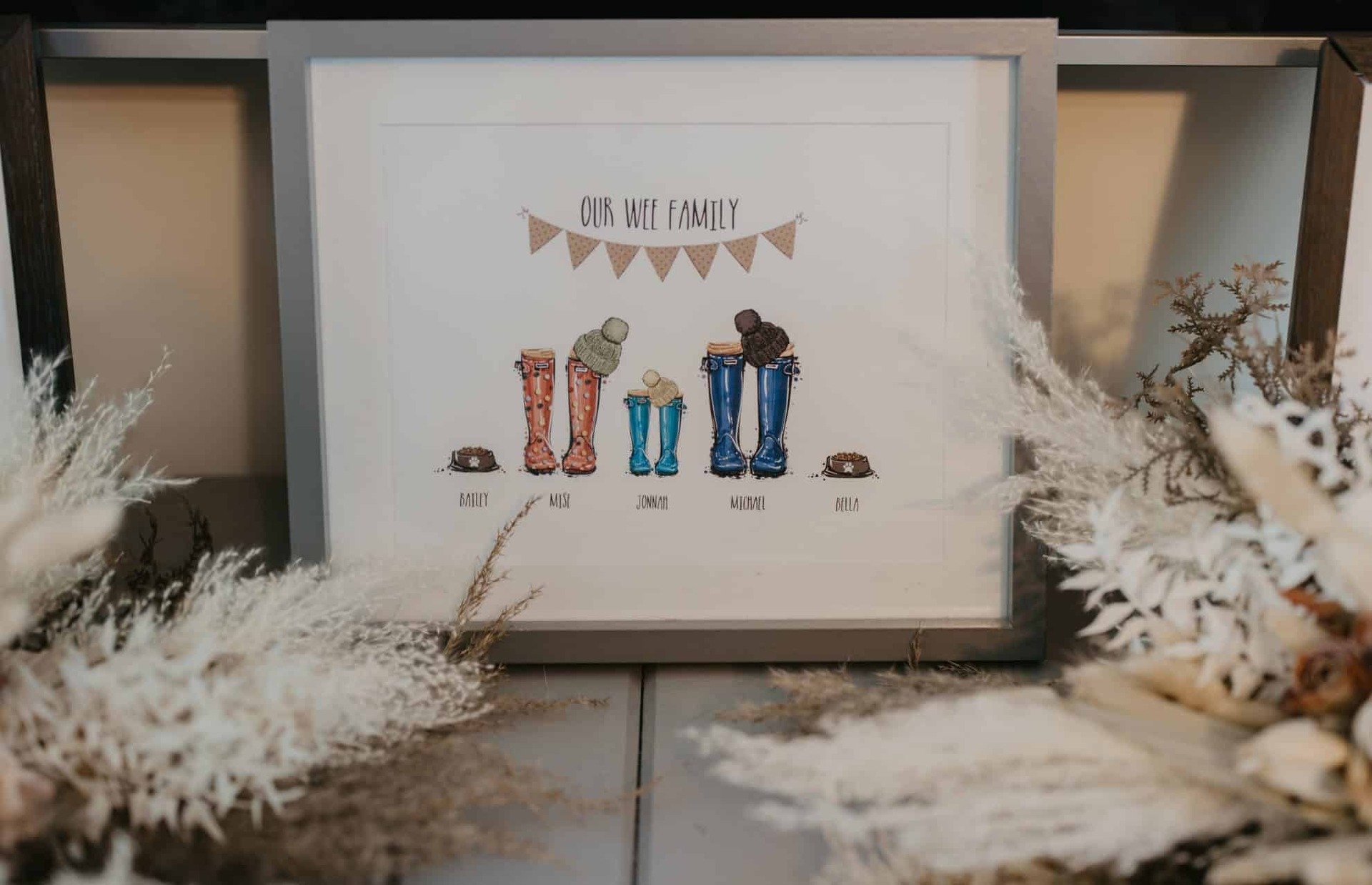 HOW THEY MET
Our families have known each other for many years, and it's funny because Michael would have been around in my grandparents house but I just never remembered him. We laugh now and say it's probably a good thing that I don't remember him! I don't think I could have ever got over the 'friendship' vibes.
Then a few years ago in 2018, we matched on Tinder and a few weekends later we saw each other out in our local nightclub. However, when I approached Michael, he decided to run away! The next morning I had a message on tinder saying, 'did I see you last night?' I couldn't help but laugh! Of course my response was 'yes, but you ran away!'
Years later, he admits he was too nervous to hold a conversation. The rest really is history.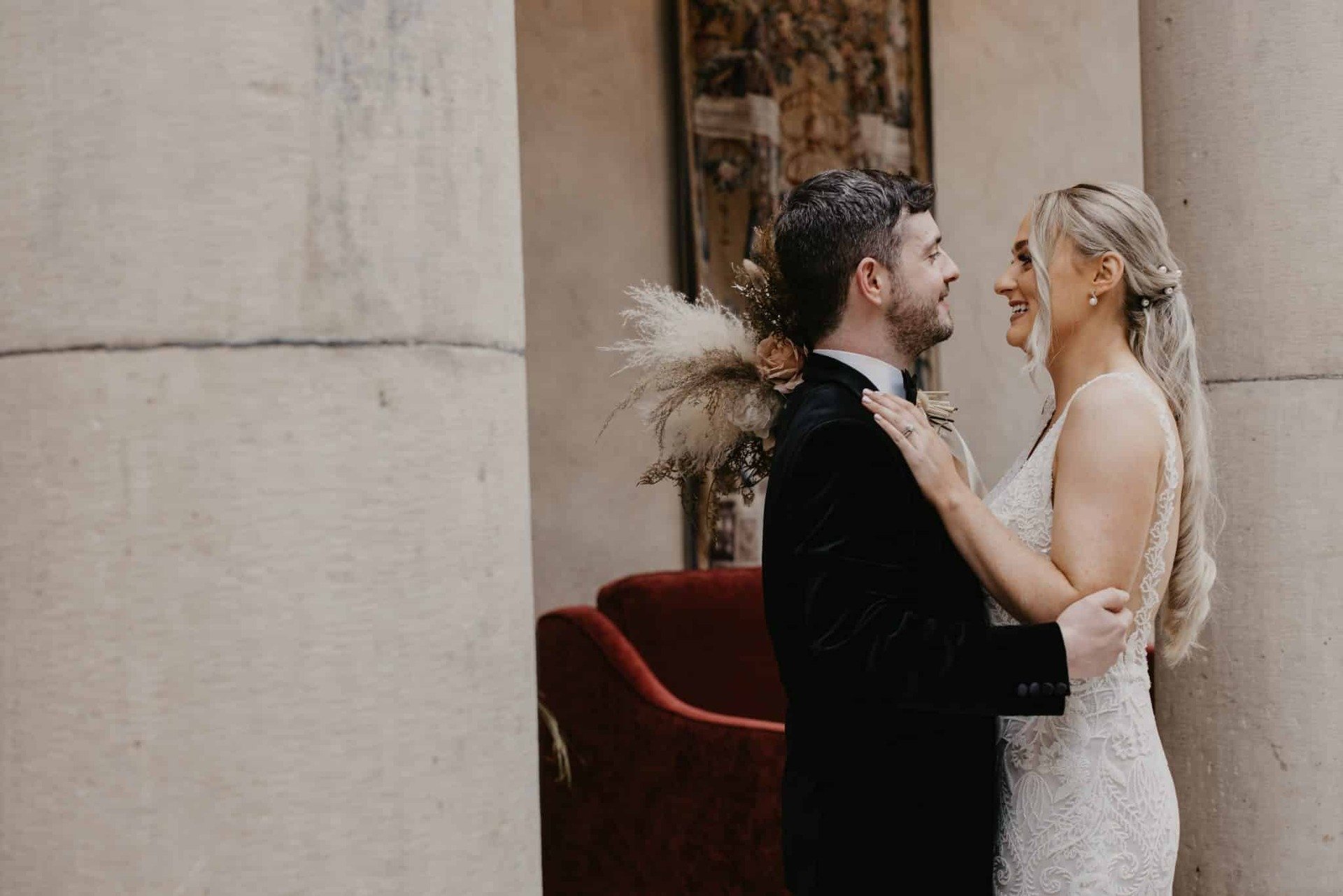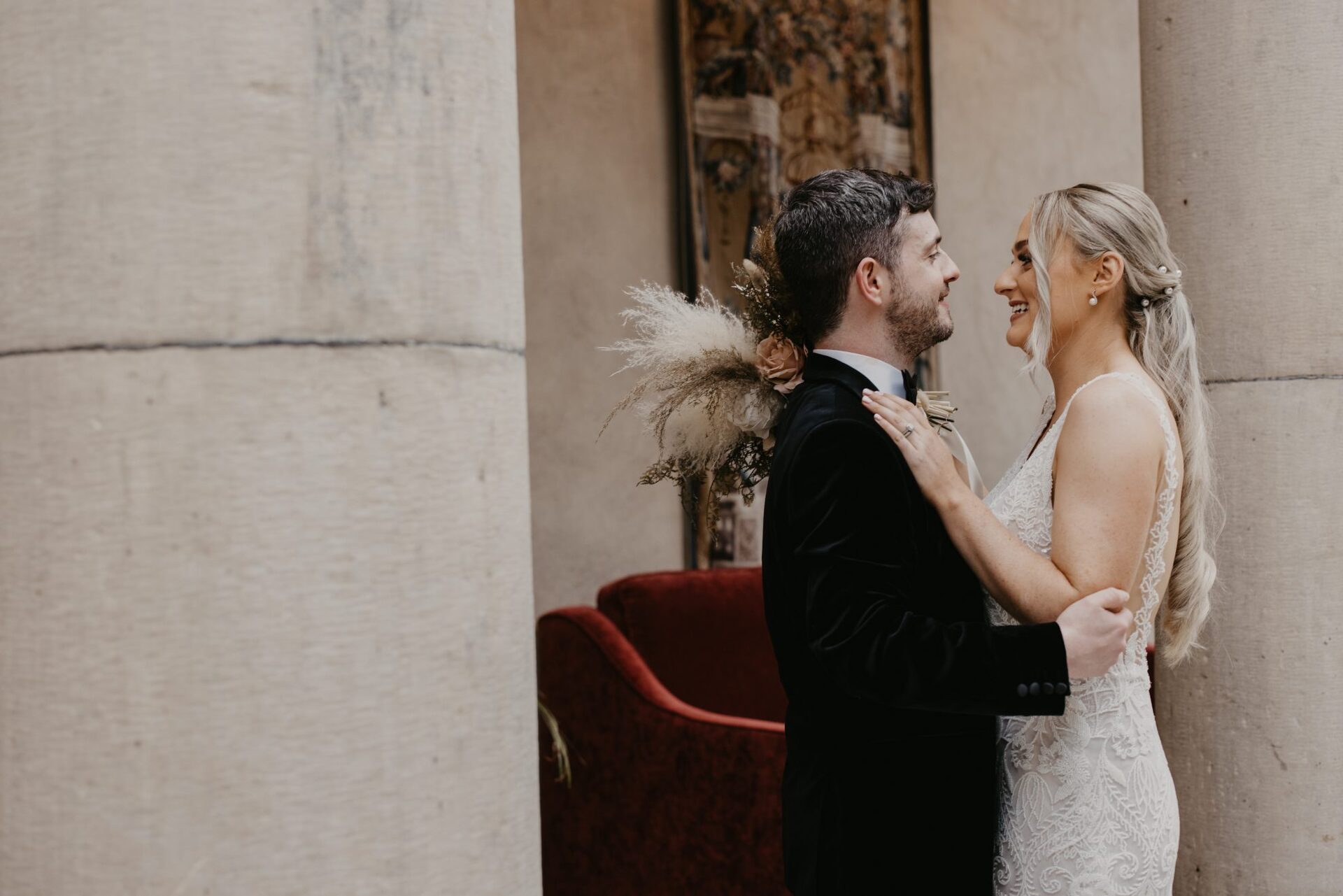 THE PROPOSAL
In the Summer of 2019, we found out we were expecting a baby! I had always said I wanted to do a fun gender reveal. We booked a photographer for November, 2019. Prior to the day, we gave them the gender in an envelope and asked them to buy us a smoke bomb in the colour of the gender so we could set it off and get some really cool pictures.
We picked the location of Clare Glenn as this was also our first date. Little did I know, Michael had also organised a whole engagement! As part of the shoot, we had to guess the gender of our baby and write it down on separate chalk boards.
We had to stand back to back and on the count of three, we were asked to turn around and reveal what our chalk boards. When i turned around 'will you marry me' was on the board.
Safe to say, I've never felt so many emotions. We were having a baby boy and I was also getting engaged! We had only been together for just over a year but when you know, you know.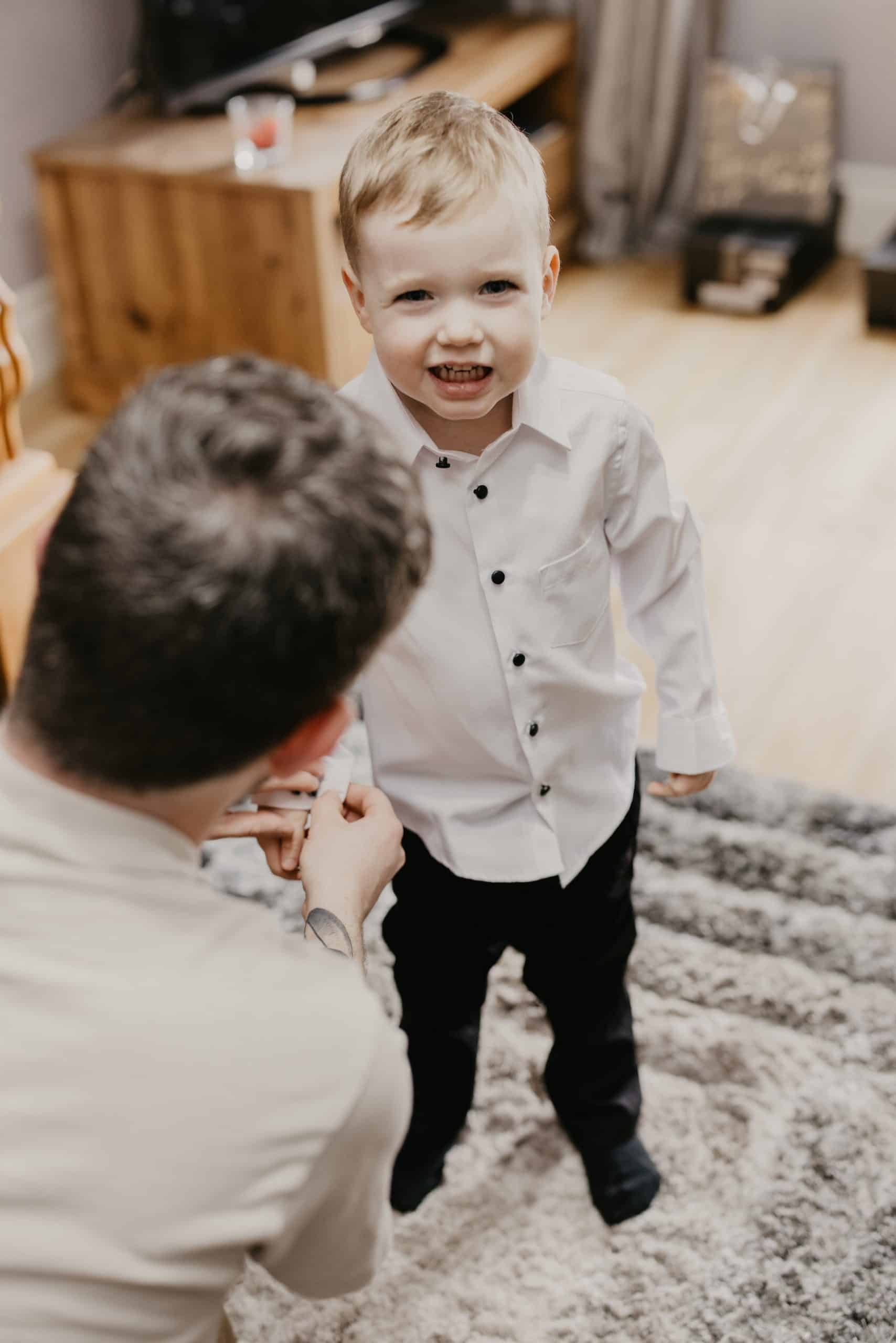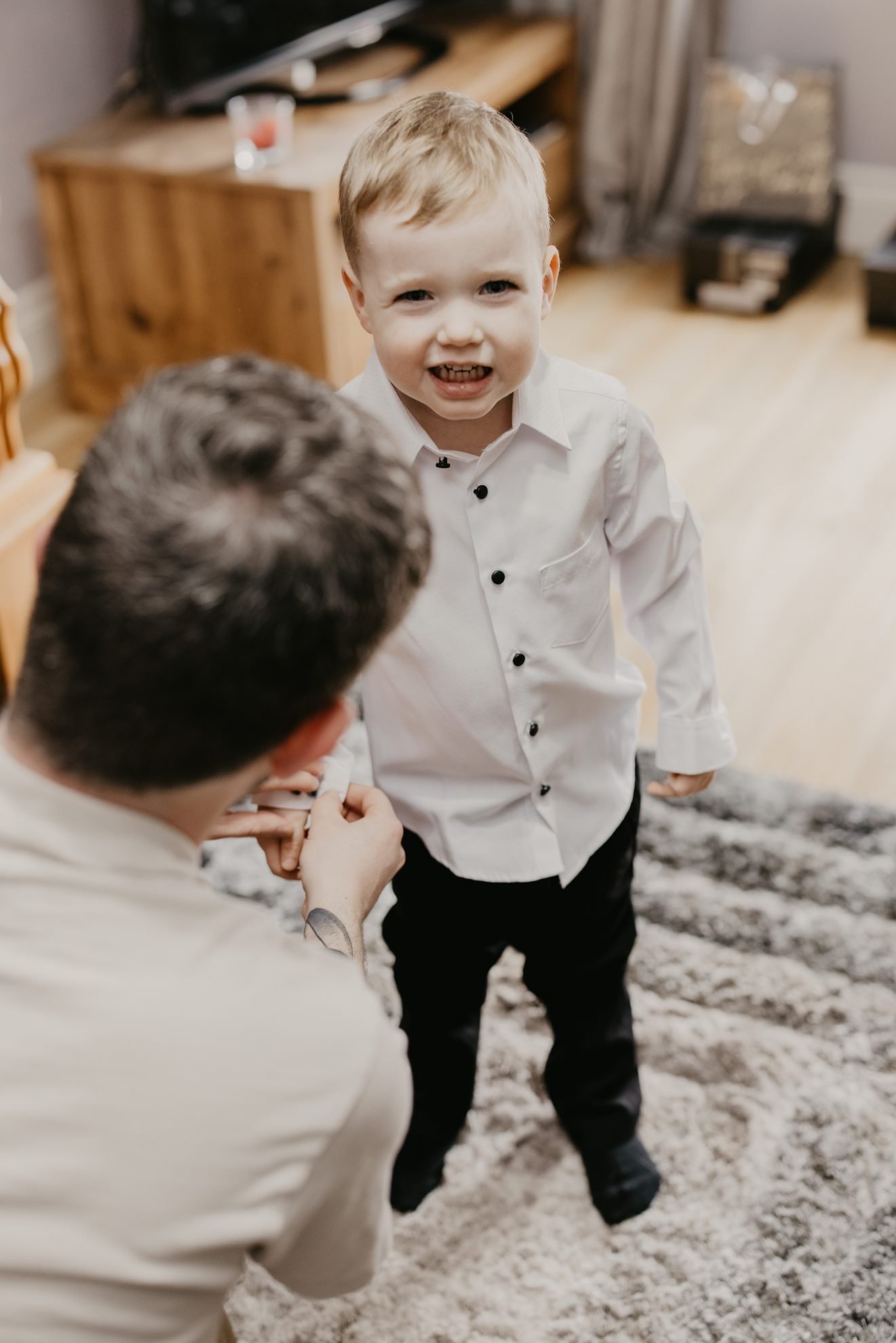 THE PLANNING PROCESS
Straight away, we knew we wanted to wait a few years before our big day. Our baby boy was born in April 2020, just as we were entering the first lockdown.
Believe it or not, we only viewed one location- which was the Farnham estate in Cavan! I had always said I wanted to get married there, so didn't feel the need to view any other locations. We booked our dream wedding in July 2020 and set the date of 11 March 2023.
We planned the whole day ourselves, with the help from the wedding team in the Farnham. I cannot recommend the team enough; they are just amazing and 10/10 with everything. Michael also played a huge part in organising the day! We consulted each other on everything, which was lovely. It meant the day was exactly how we both wanted it.
We found wedding planning quite easy. Michael and I have a similar style, so there wasn't many disagreements when it came to the final decisions!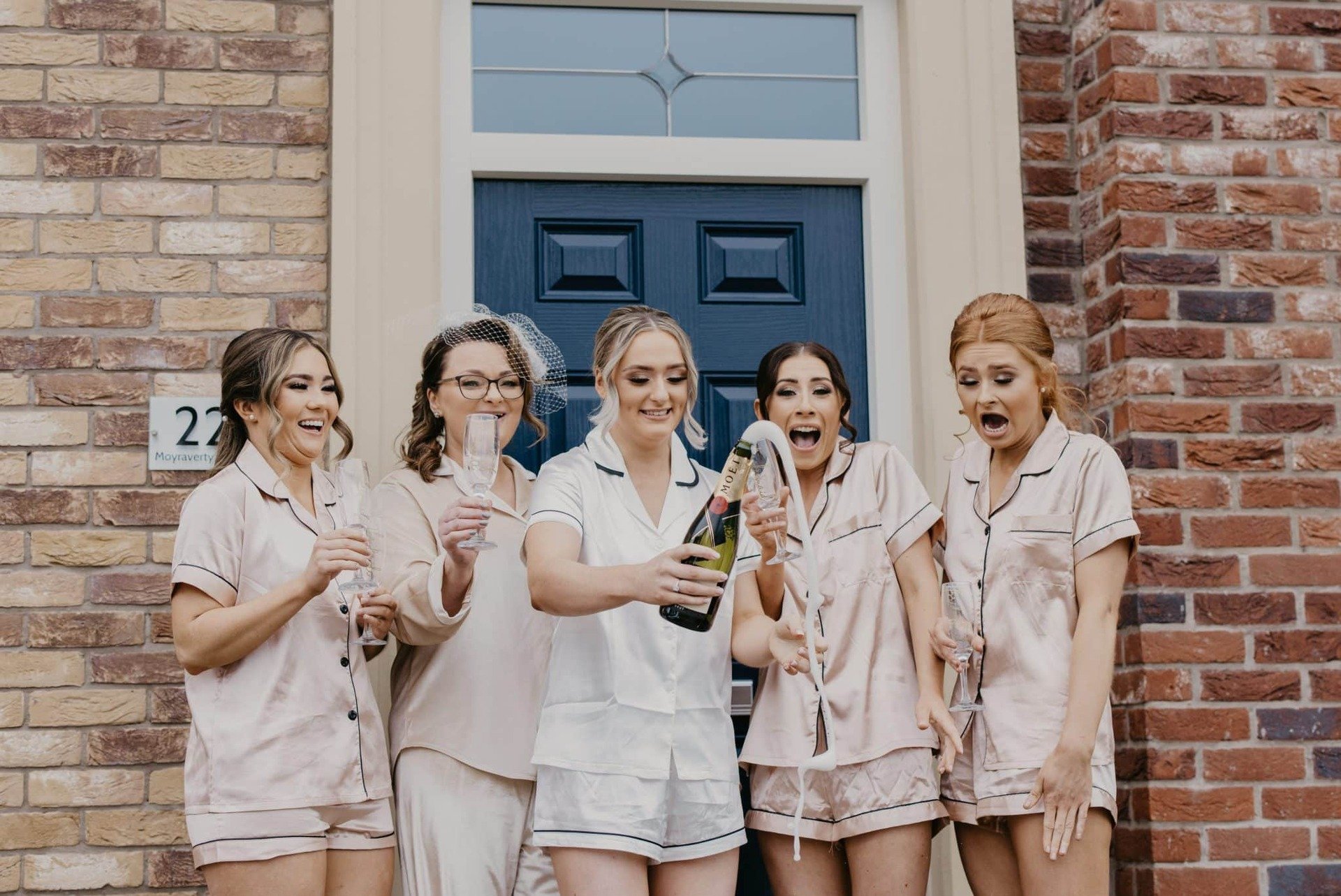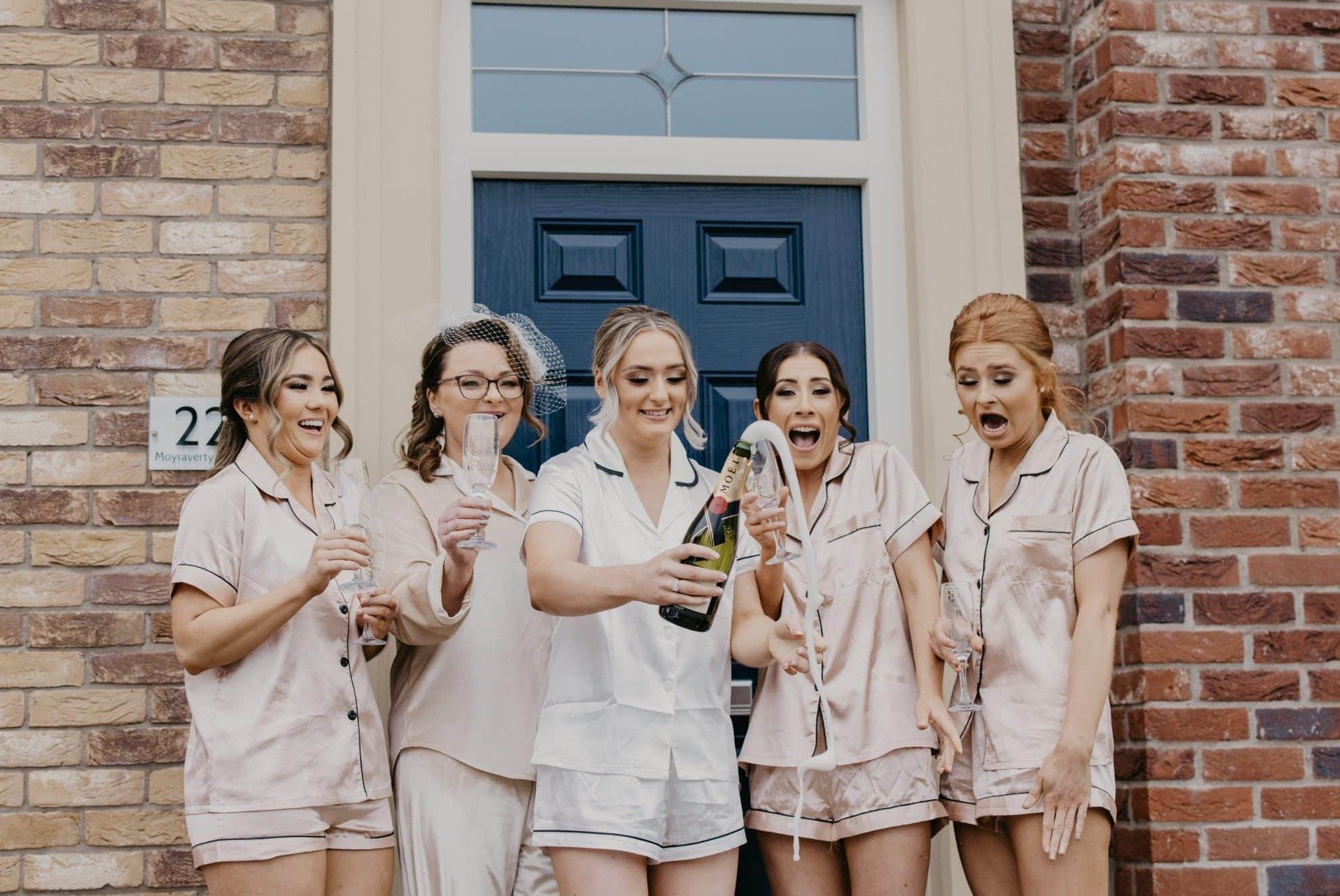 Venue:
The Farnham Estate as a venue was always a no brainer for us! As soon as we were engaged, we knew that would be our location. As I said; we didn't even look at any other venues that's how set we were on it.
The team that looked after us on the day were outstanding, we really felt like they cared and wanted the best for us and our big day.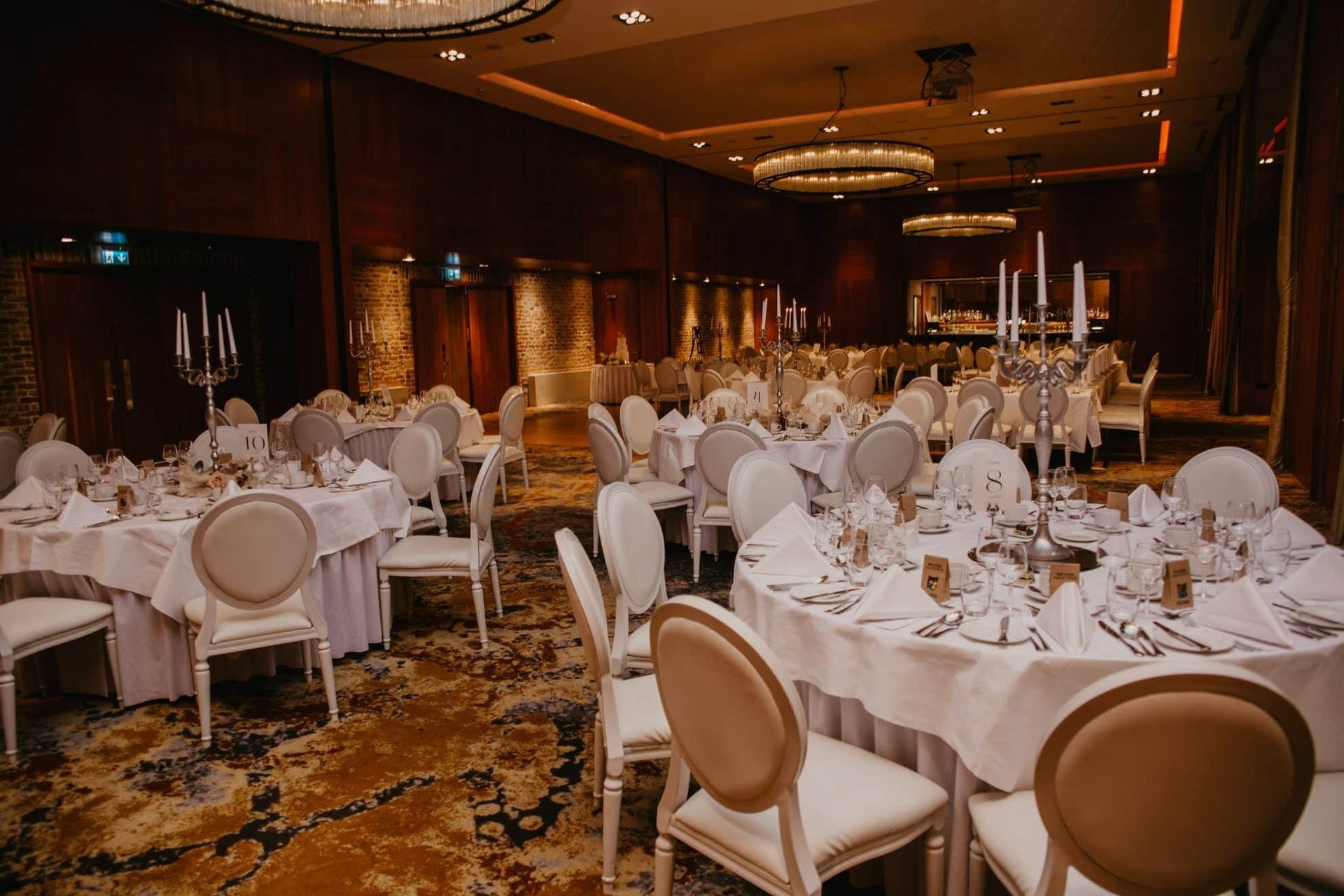 Hair & Makeup:
Our hair was done by Jaynes' Hair Studio in Lurgan. Our makeup was done by Carla Bailie Makeup Artist. These are two very, very talented ladies, who listened to exactly what I wanted and made it reality.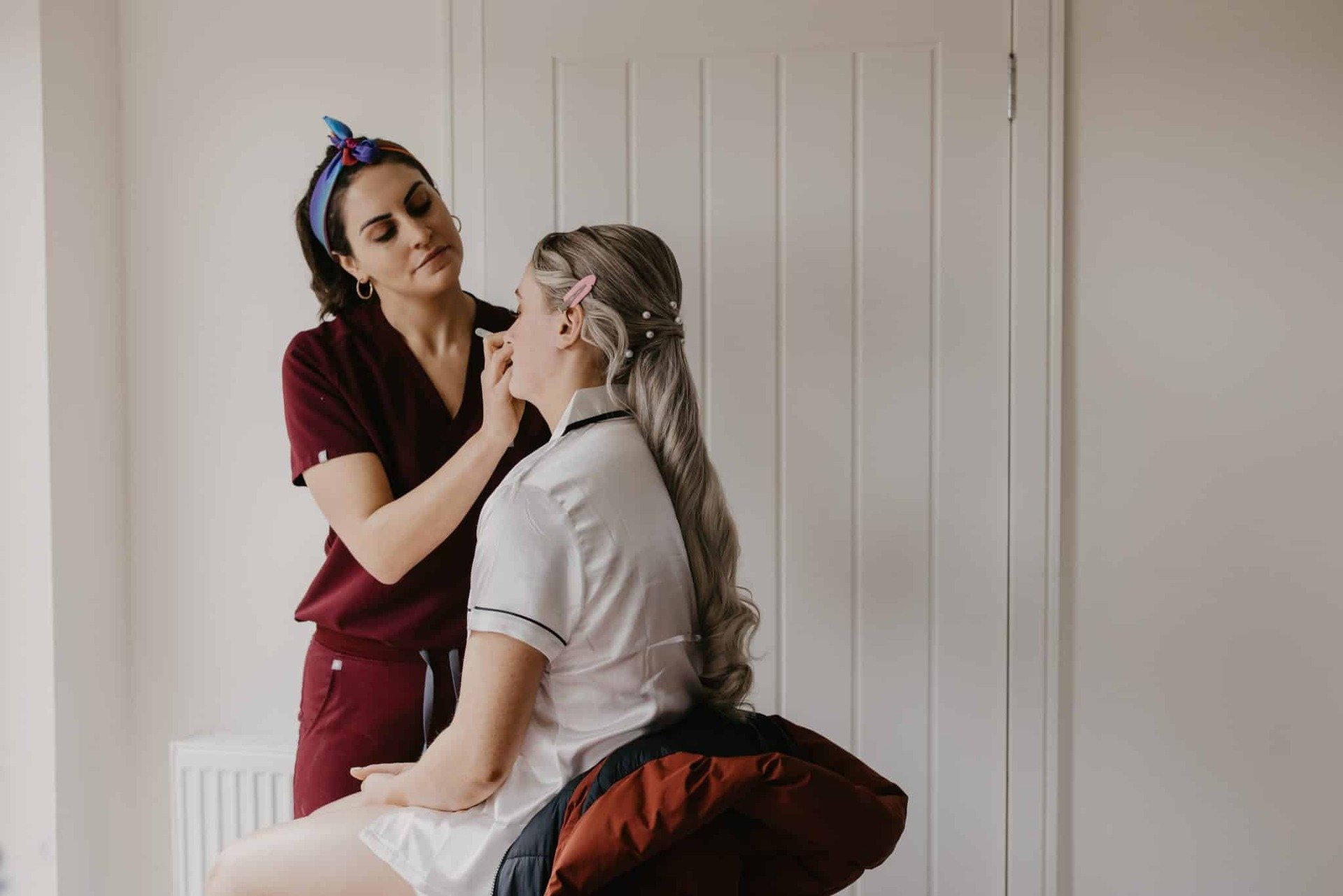 Florist:
We used Let's Face It Creation for all our floral needs. The style we wanted to go for was very much pampas grass and the wild floral look. I was skeptical at the beginning, because faux flowers can either look brilliant or not so good.
I have to say, our flowers topped my expectations! They were exactly what I wanted and to top it all off, we can keep them forever as a memory.
Music:
Michaels uncle actually used to play in a wedding band when he was younger! They decided to reunite for our wedding which was so sentimental and the guests loved it!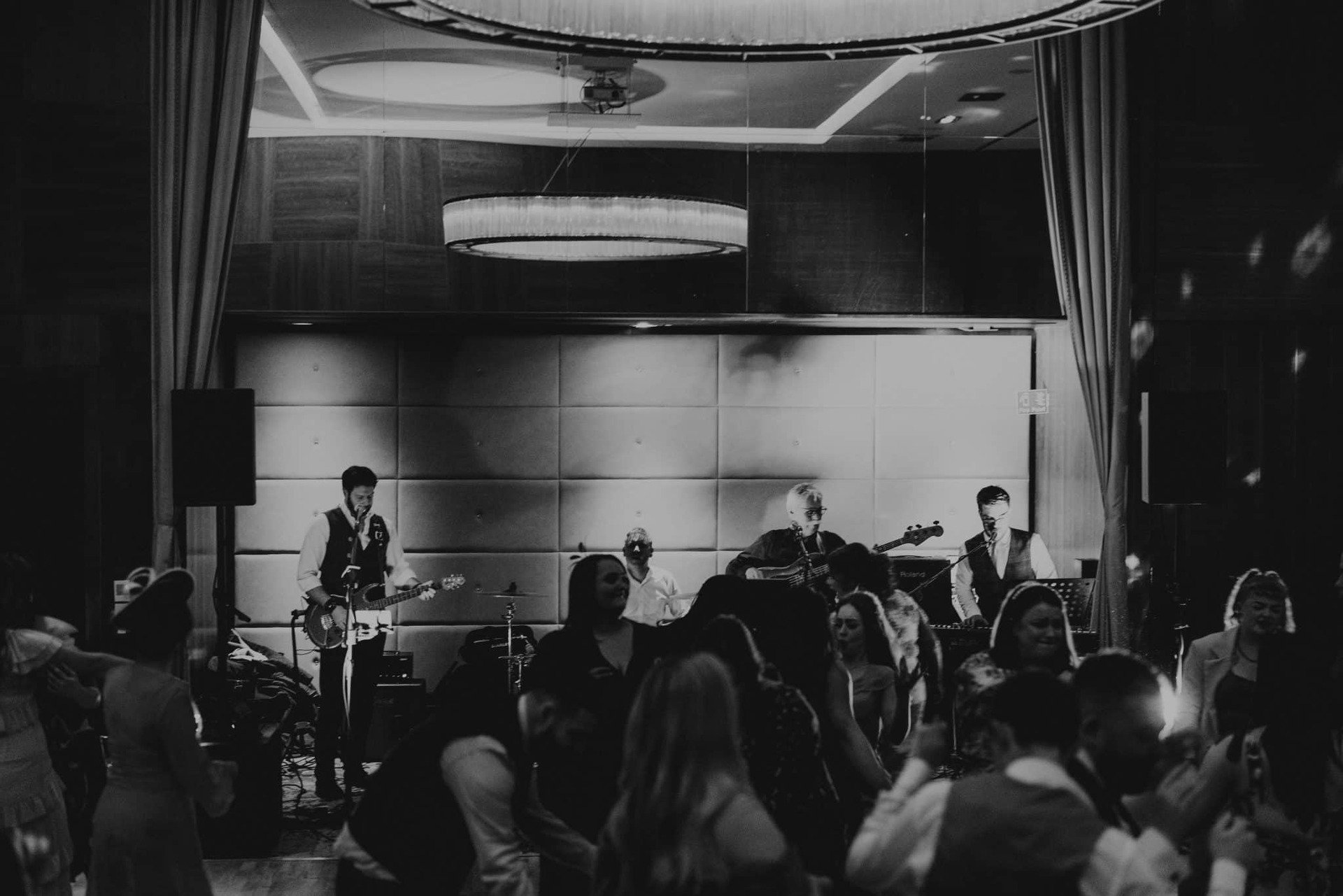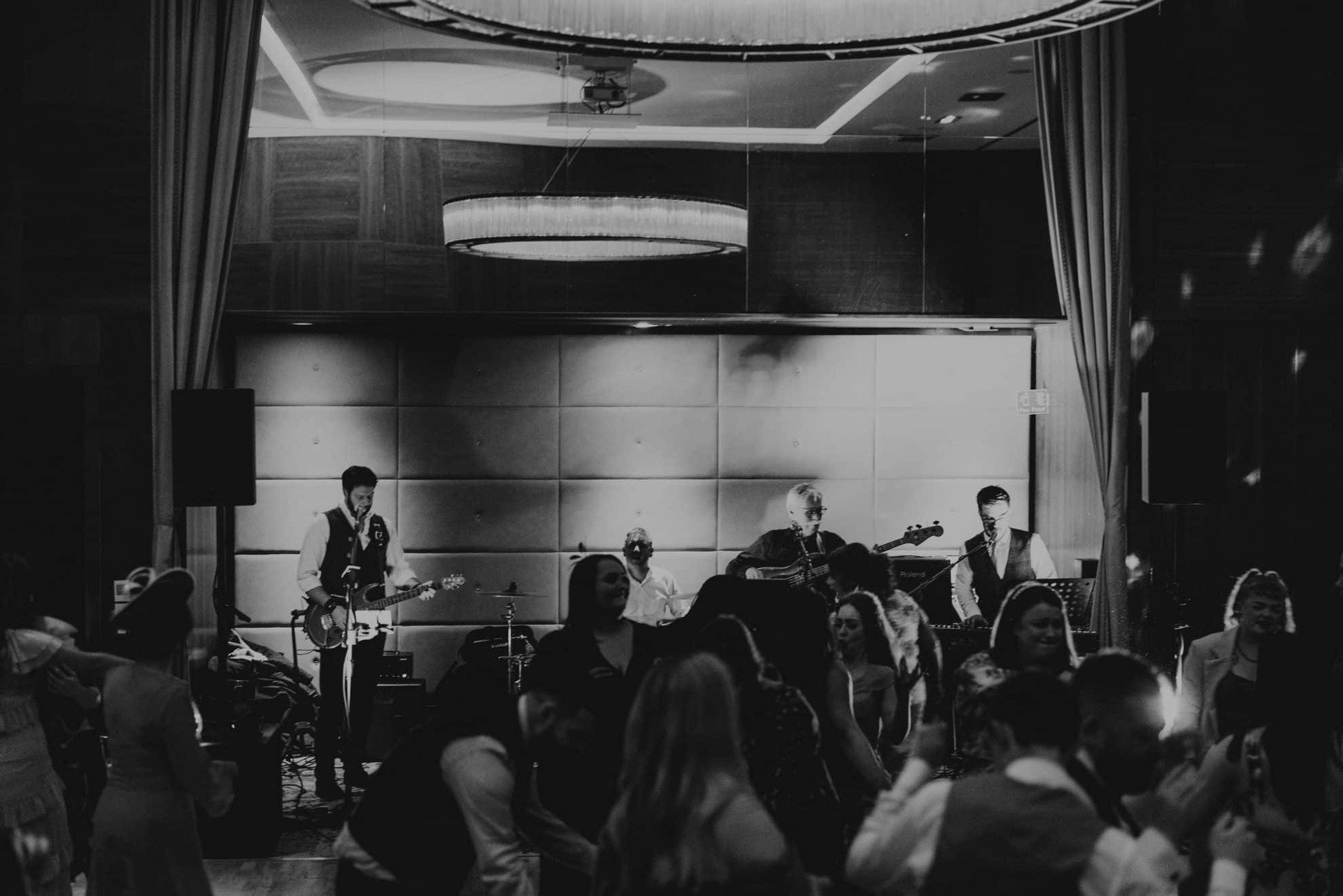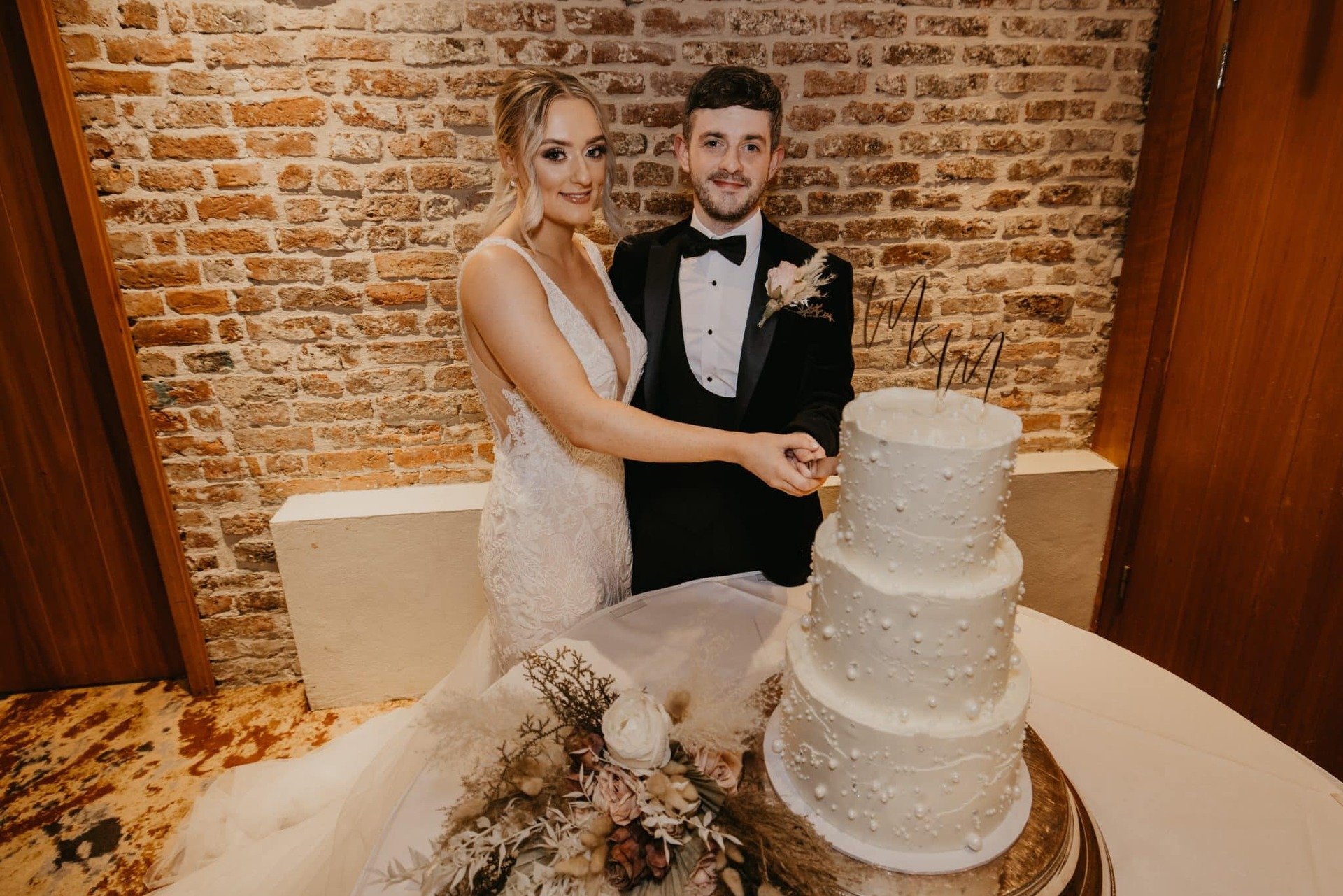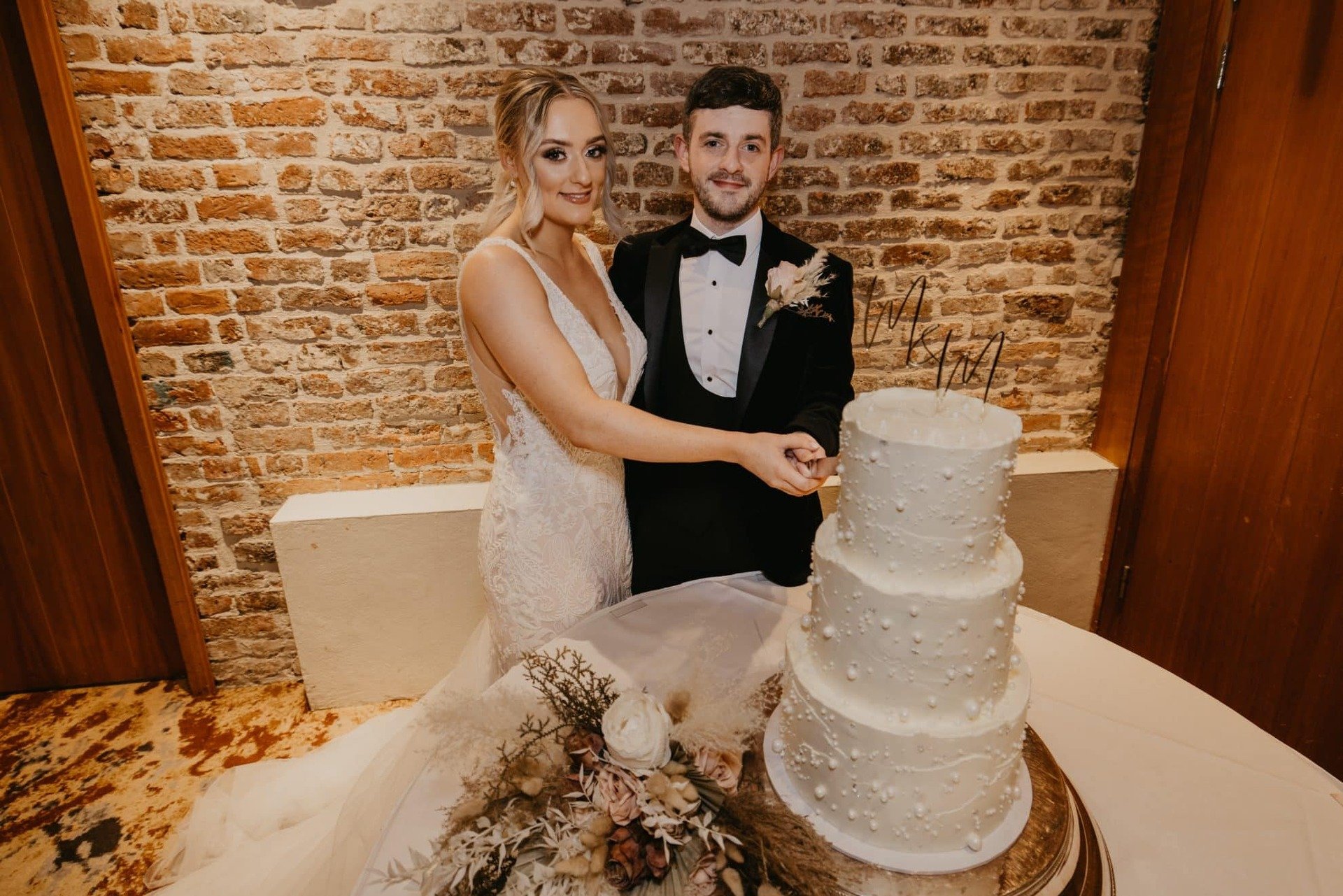 CAPTURING THE DAY
We booked Sasha Treanor Photography as our wedding photographer very early on in our wedding plan.
We always loved Sasha's work and knew she would be the perfect photographer to capture our big day. We've thanked her numerous times but there really is no amount of words we could say to communicate to her how thankful we are.
I would say Sasha's personality is a really great mix of serious and fun, and so everything just ran so smoothly. She knew when to be serious and round up the troops but also when energy levels were a little low and everyone needed a pick me up.
She was an absolutely gem to work with, and such a talented individual.
Our videographer was Adam Sharkey, who I've known for a number of years. Again, a very talented individual who brings a lot of energy to a room.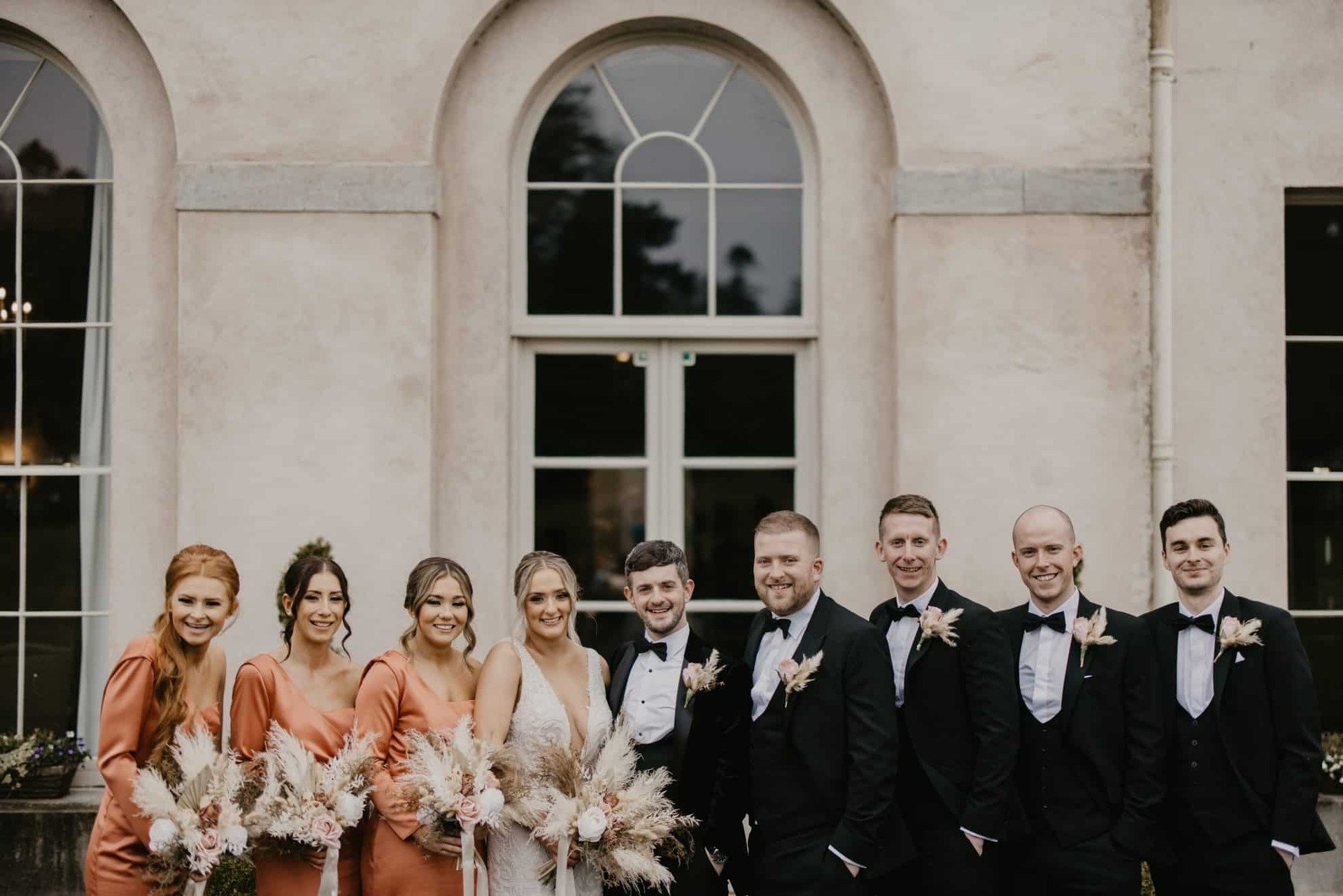 WEDDING WARDROBE
My dress was from Verona Bridal in Magherafelt and the designer was Zavana Couture. Like most brides, I had an exact picture in my head of what I wanted so I was a quick sale!
I bought the fourth dress I tried on. I was really drawn to the pattern on the dress. I felt like it was unique and I had never really seen anything like it!
The shape and neckline of the dress was also something I felt really comfortable in.
My bridesmaid dresses were handmade by Made by Denise, who is so talented. When looking for bridesmaid dresses I felt like they were all the same colour and style, and again I wanted something different.
I'm still obsessed with my bridesmaid dresses. Myself and the bridesmaids complimented our dresses with plain nude heels and pearl jewellery! I wanted the main focus to be the dresses.
Our groomsmen suits we went for the classic but very effective black Tux. Michael's blazer was black velvet, which did take some convincing at the beginning. He quickly warmed to the idea but just needed to see the vision I was seeing!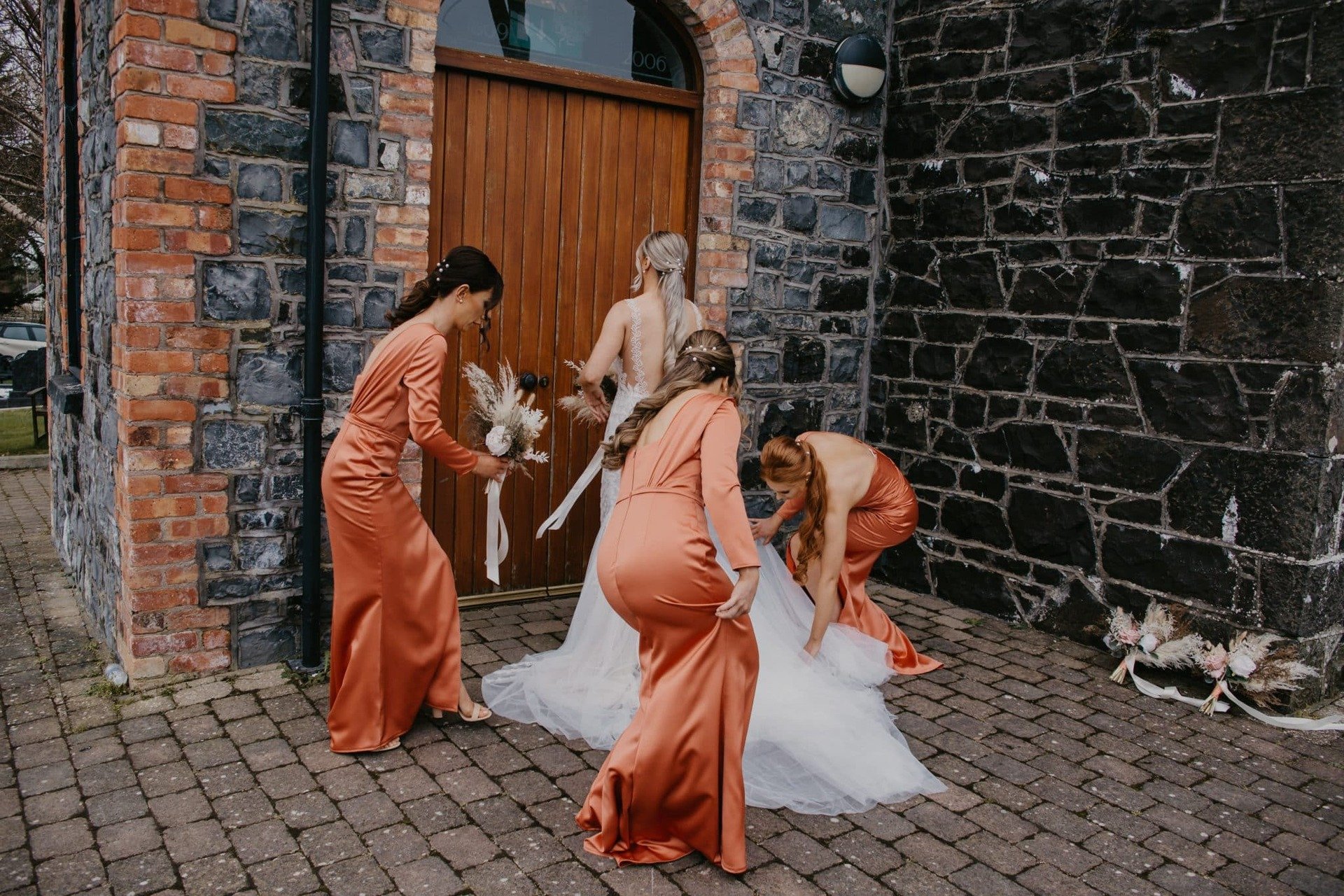 FAVOURITE MOMENT
I know everyone says this but we can't pick one specific moment! It was all such a dream but for us. We loved having all our friends and family under one roof for one night. It was perfect.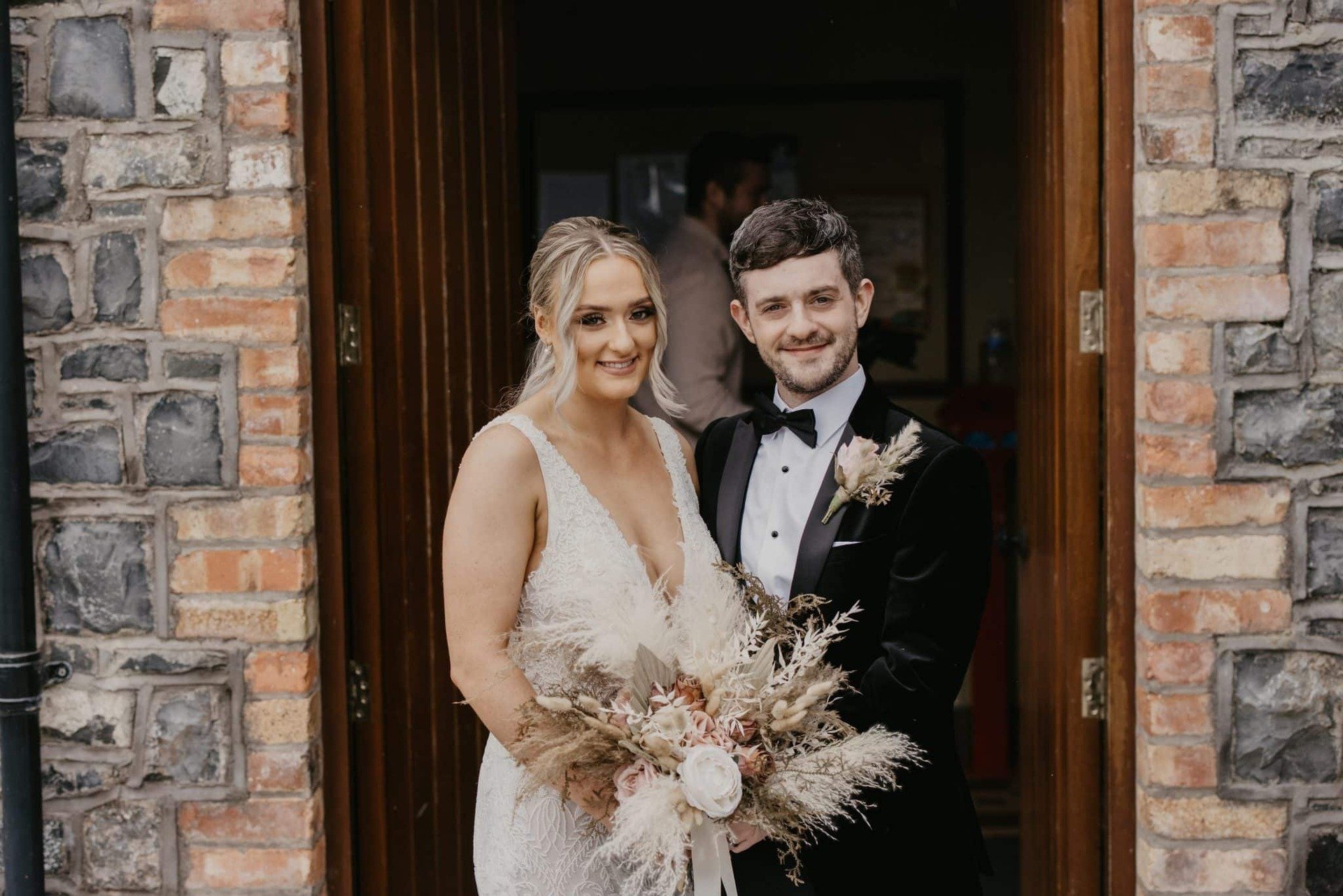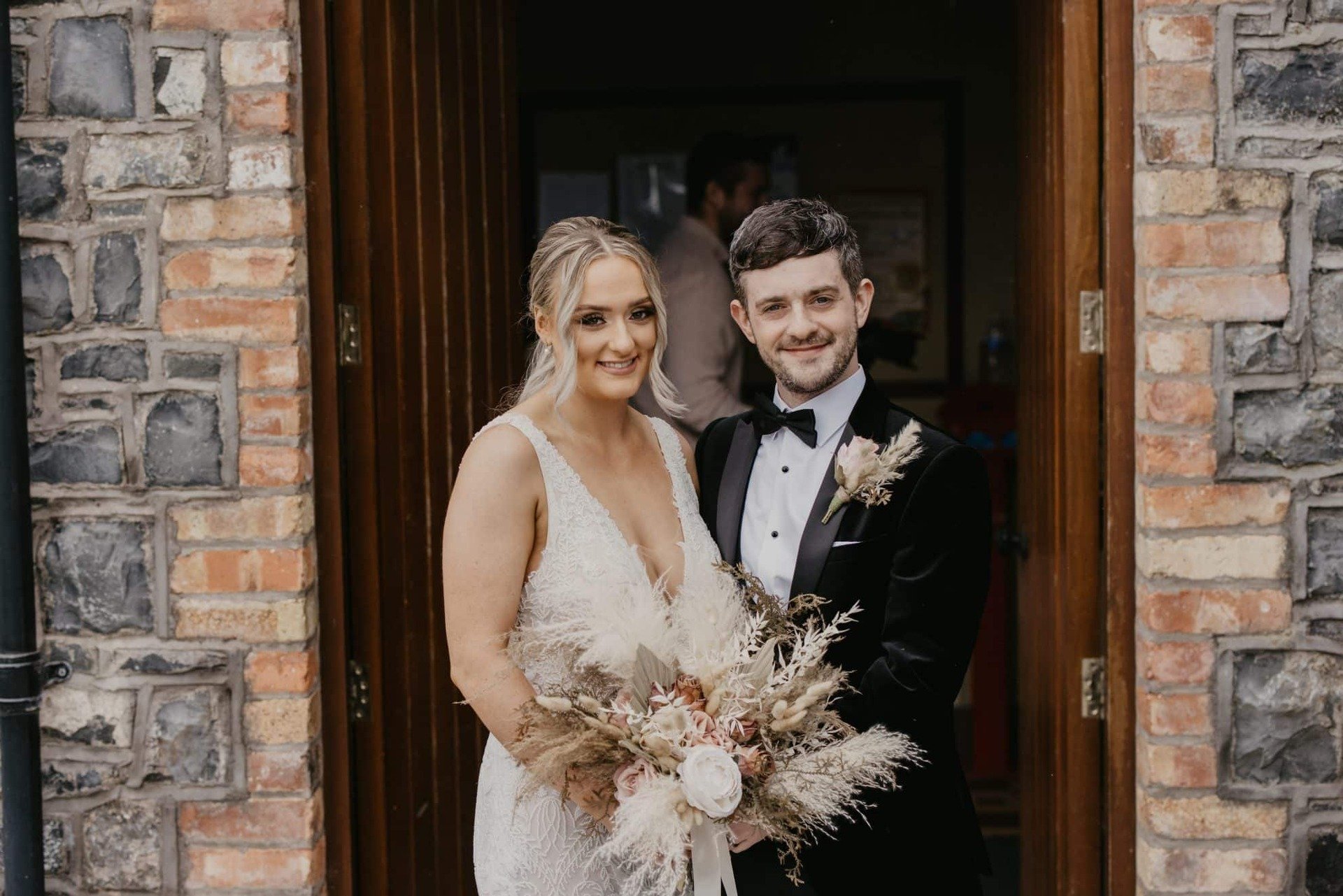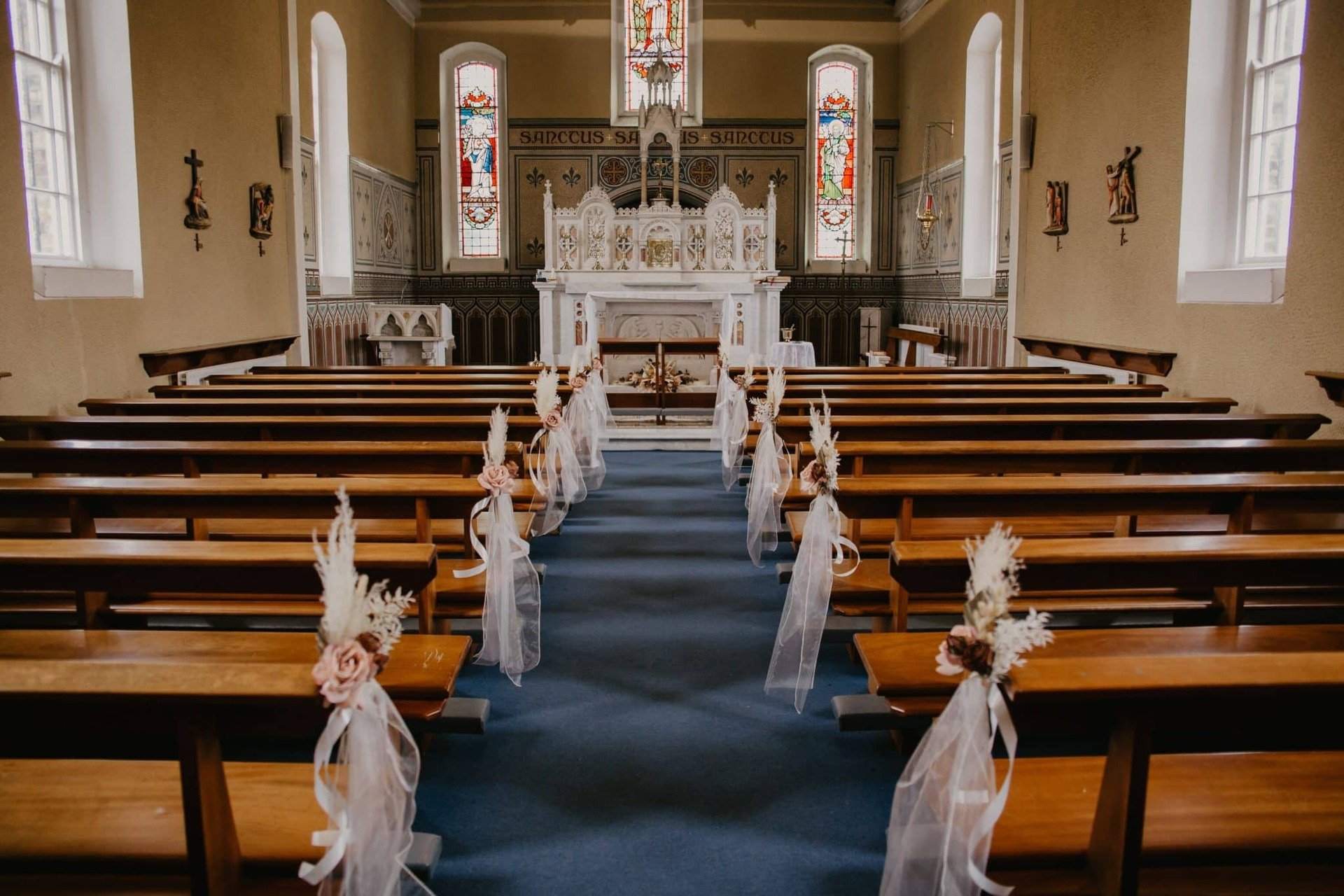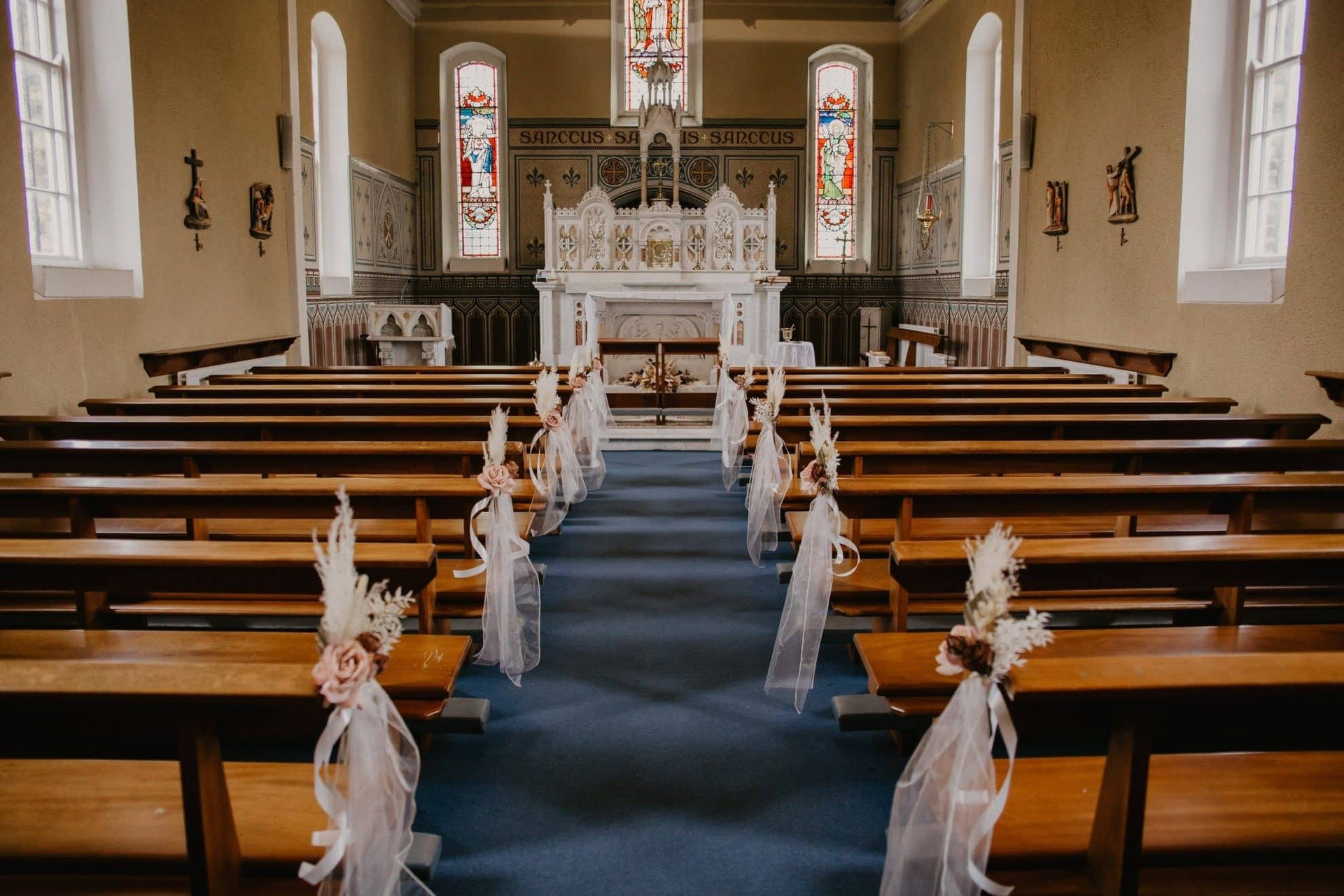 BRIDAL ADVICE
Time management! Plan well in advance, remember, it's never too early to start booking suppliers.
I think there's this idea that you don't need to do anything until 1 year in advance…Realistically, amazing suppliers are booked years in advance now! To avoid disappointment, I would be starting your planning sooner rather than later.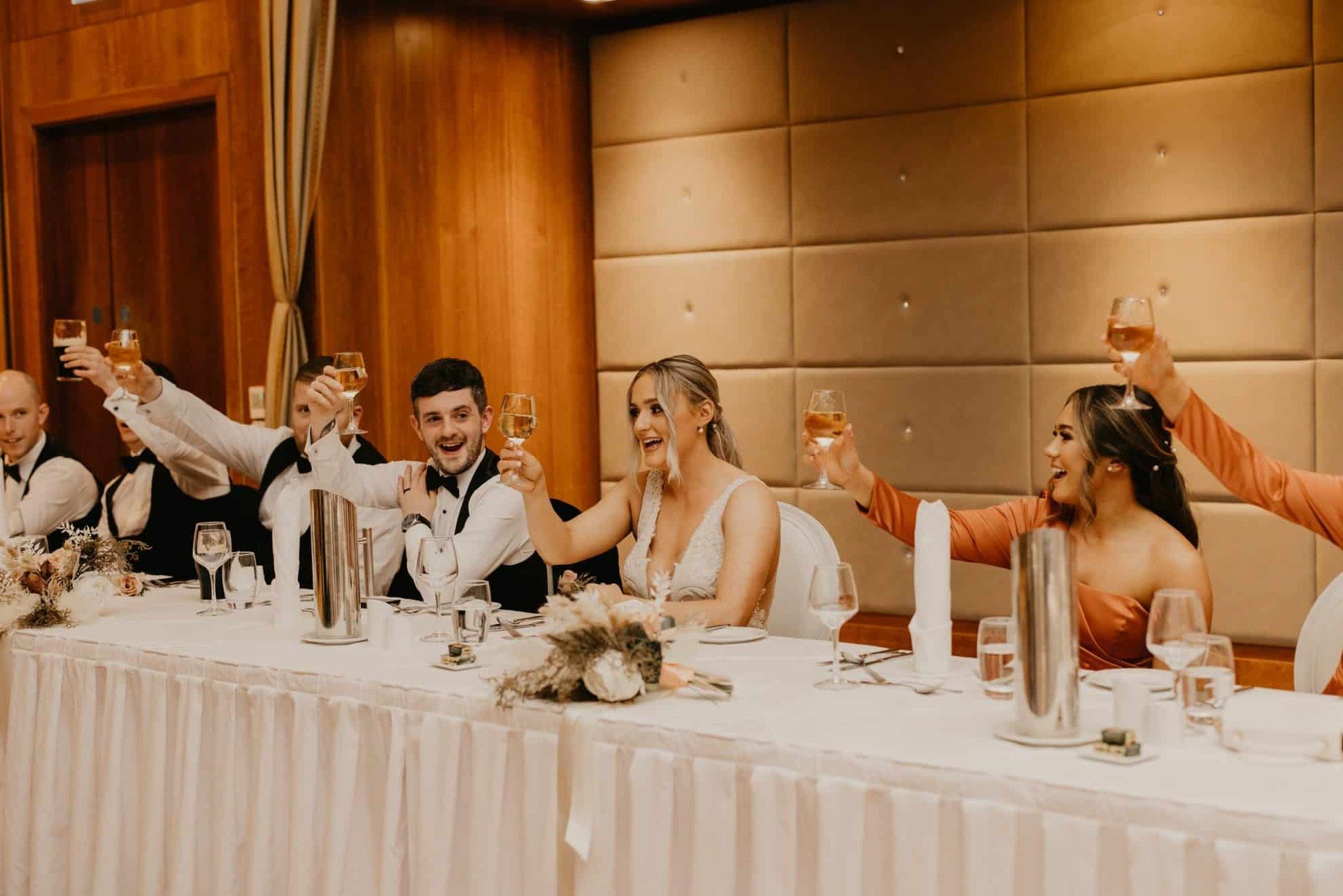 COURTNEY & CHRISTOPHER'S DREAM TEAM
VENUE: Farnham Estate Spa & Golf Resort
PHOTOGRAPHER: Sasha Treanor Photography
WEDDING DRESS: Verona Bridal
GROOM'S SUIT: Statement Menswear, Portadown
MAKEUP: Carla Bailie
HAIR: Jayne's Hair Studio