Wondering what music to play on your wedding day? Whether the ceremony and/or reception, Rhian Hanson Harpist can bring atmosphere to the occasion with her musical talent.
The harp is a dramatic instrument, visually stunning with angelic tones that will create an unforgettable atmosphere for you day. Nothing rivals the emotions that live music evokes.
Picture yourself walking down the aisle to a song or piece of music chosen by you, which has real sentimental meaning for you and your fiancé and the spine tingling magic of hearing it brought to life on the harp. This is how extraordinary memories are made.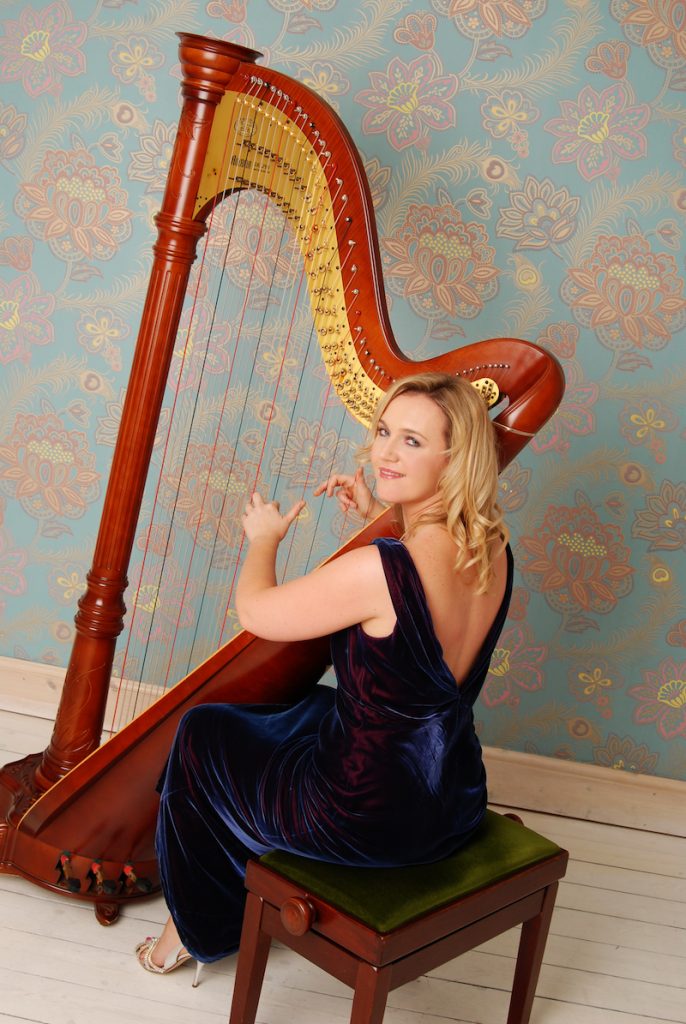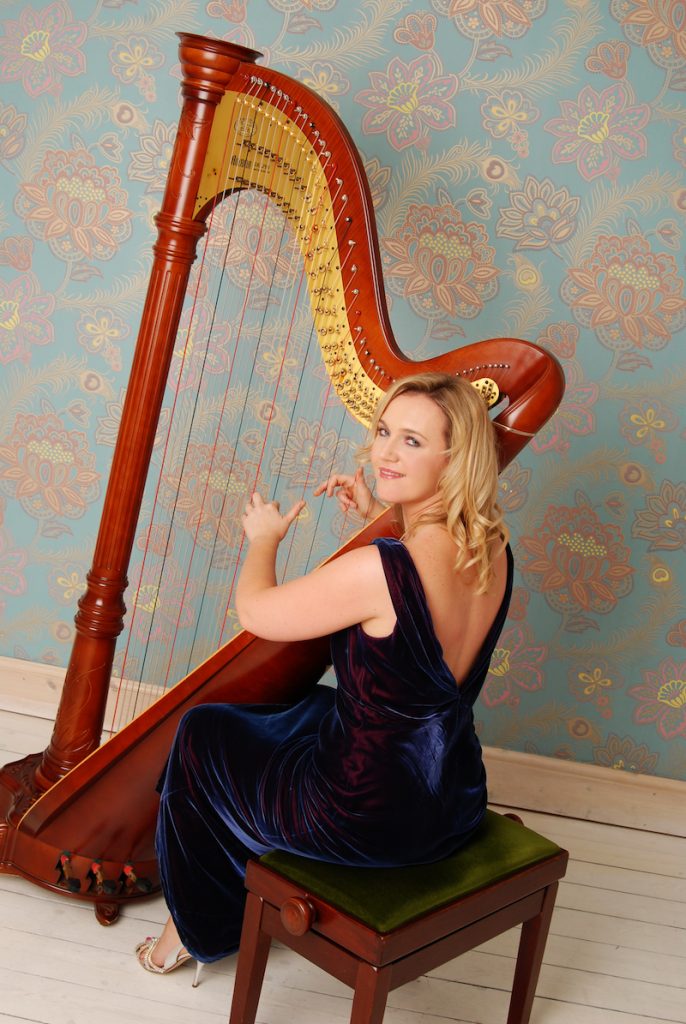 Visualise your friends and family sipping drinks at the drinks reception and the gentle resonance of the harp soothing your guests creating a warm and relaxed environment.
Imagine dining for the first time as a married couple and enjoying the beautiful sound of the harp accompanying your wedding breakfast. The harp is the perfect addition to part or all of your special day. Rhian boasts an eclectic repertoire from popular classics like Pachelbel's Canon in D and the Bridal March to more contemporary artists like Coldplay, John Legend and Kings of Leon.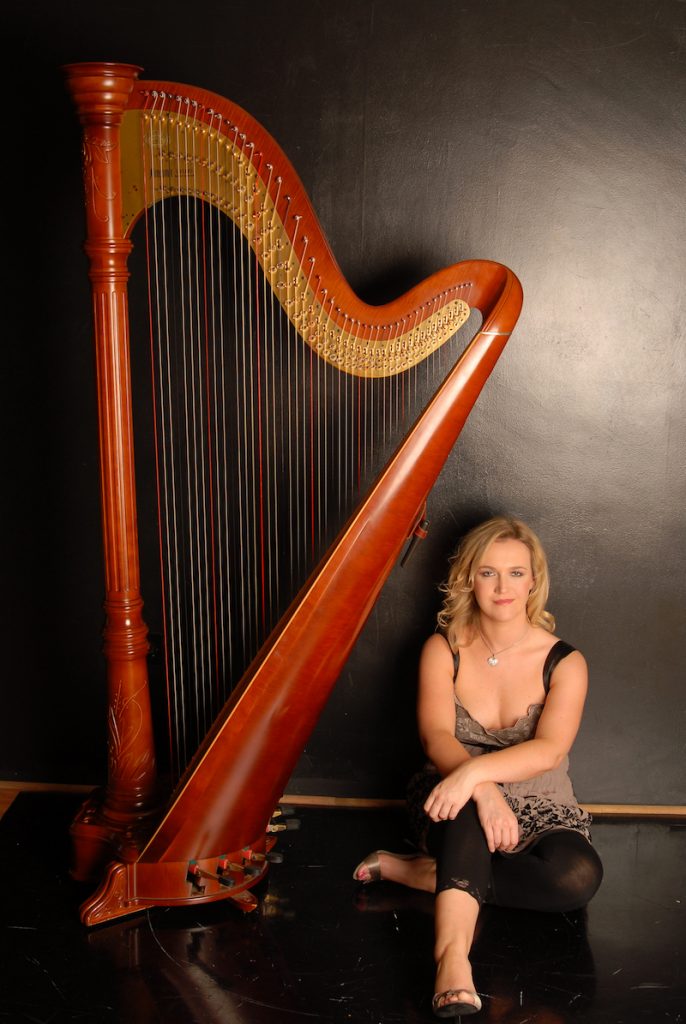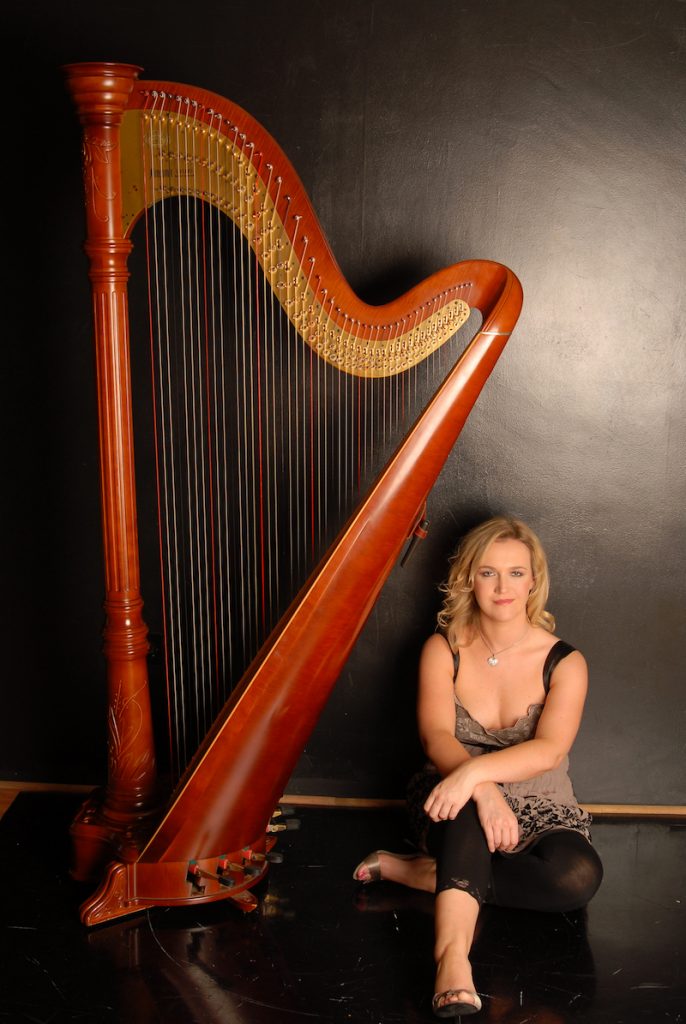 If you are looking to book a harpist Rhian is the consummate professional. Know you are in safe hands booking a harpist who has over 20 years experience playing with the countries leading orchestras and who regularly plays with the Ulster orchestra.
Rhian has a star studded CV and has toured with the likes of Il Divo, Katherine Jenkins and Josh Groban. Rhian is very at home playing at high profile venues like the Ritz, Claridges, the Culloden and Galgorm to name but a few. Rhian will be offering a 15% discount on all confirmed bookings at the Wedding Journal Show.
Don't miss out on booking this amazing harpist for your special day.