Every bride on their wedding day wants to arrive to their wedding like a modern-day Cinderella. Why not start making your dream a reality and meet AT & T Chauffeurs at the Wedding Journal Show?
When it comes to the day of your wedding, you want the both the journey and the day to run as smooth as possible!
AT & T Chauffeurs are a family run business who aim to ensure all your wishes are met for the most magical day of your life.
Back in 1993, Michael and his wife Karen started a small boutique flower shop in Prussia Street Dublin 7, moving to a bigger shop in Berkeley Street a few years later.
While talking and working with brides on their wedding flowers, the issue of wedding cars would come up. Some brides were finding it difficult to book suitable wedding cars.
They explained that this was mainly due to the greater distances involved on their wedding day, taking them to their venues in Meath, Kildare and Wicklow etc.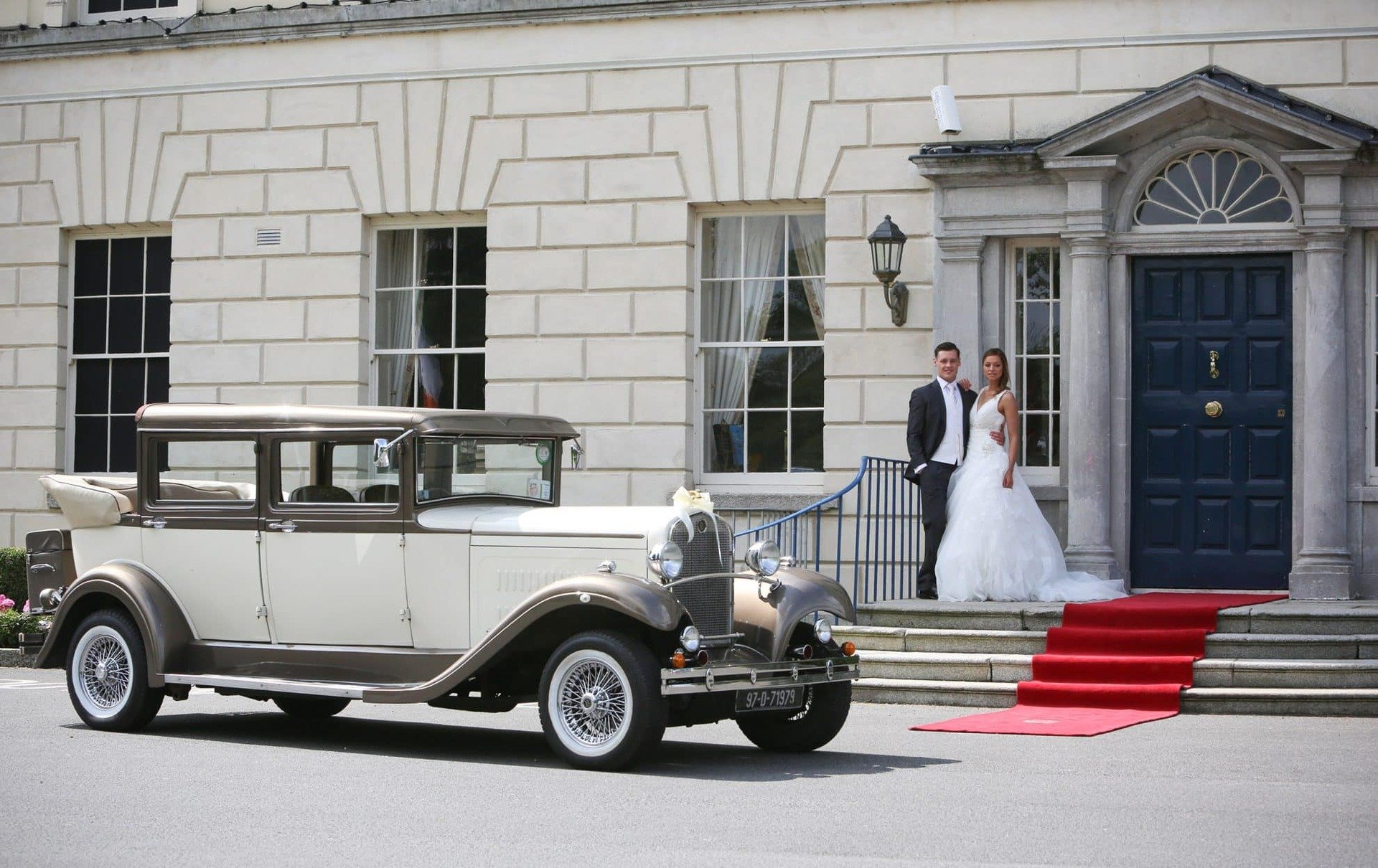 Michael explains how he felt he could make a difference.
"In 1995 I decided to set up a chauffeur service, using new Mercedes for Airport transfers, Social events and weddings.

By 2002, I knew I could do more, so I looked further into the wedding car business…

Brides mostly wanted their wedding car to be Vintage in style, reliable, comfortable and to turn heads. "We want to be noticed on our big day" they said.

I wanted to offer a little something different to your Traditional Vintage wedding car.

So, I introduced the first licensed Vintage style Beauford convertible into Irish wedding market. My Beauford in silver and sapphire and What a huge success" he said.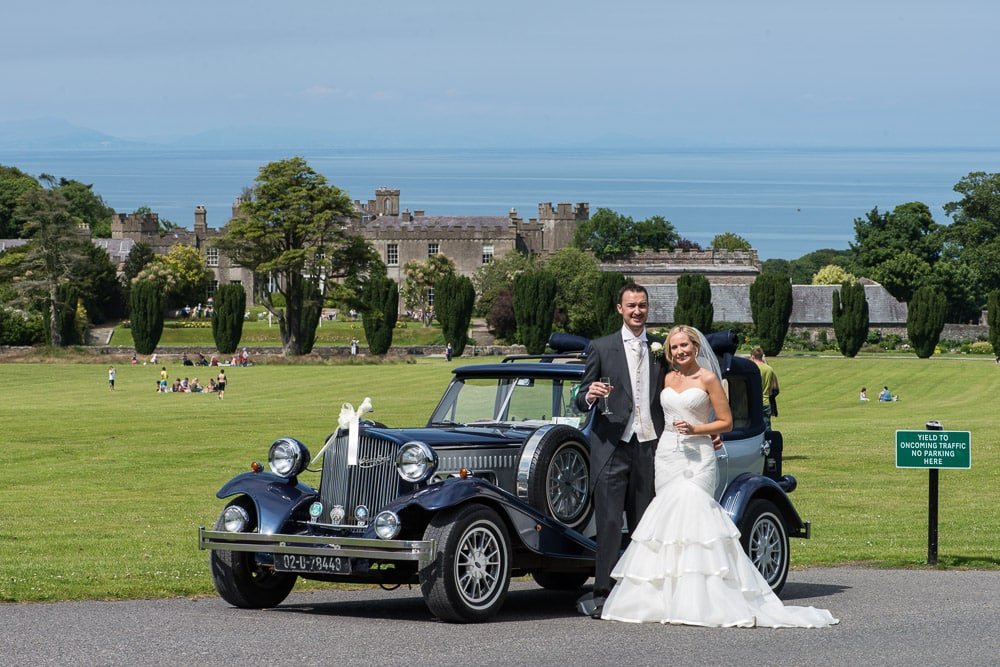 For the first time in Ireland, Brides were able to travel in convertible Vintage Style wedding cars, new cars made to look old, greater distances without any worries and brides really love the experience.
Today, 23 years they now have the largest fleet of Vintage style Beauford, Regent and Brenchley convertible cars in Ireland.
The cars are relatively new, made to look old, able to travel anywhere, driven by professional chauffeurs in full period dress.
To support your bridal party, they have their 10-seater Windsor buses, Stretched Mercedes seating 7 passengers and our new S-class Mercedes seating 4 passengers.
You are guaranteed to have the most rustic and romantic look to your wedding. How perfect!
AT & T Chauffeurs will be exhibiting at our Wedding Journal Show at the Dublin Convetion Centre on Saturday 14th and Sunday 15th of January 2023!
They can't wait to meet you!
Looking for the latest inspo and ideas? Tickets for the upcoming Wedding Journal Shows are on sale!