The votes have been counted and it is finally time to meet our five Wedding Journal Young Designer of the Year finalists!
Every year, the annual Young Designer of the Year competition invites all young designers to send in a mood board with their unique design for a wedding dress.  This year the standard of entries was phenomenal and Wedding Journal had the tough job of whittling it down to just 10 finalists. Once the 10 finalists were announced YOU voted for your top five at WeddingJournalOnline and we can now reveal who they are!
Naturally Free by Aoife Finlay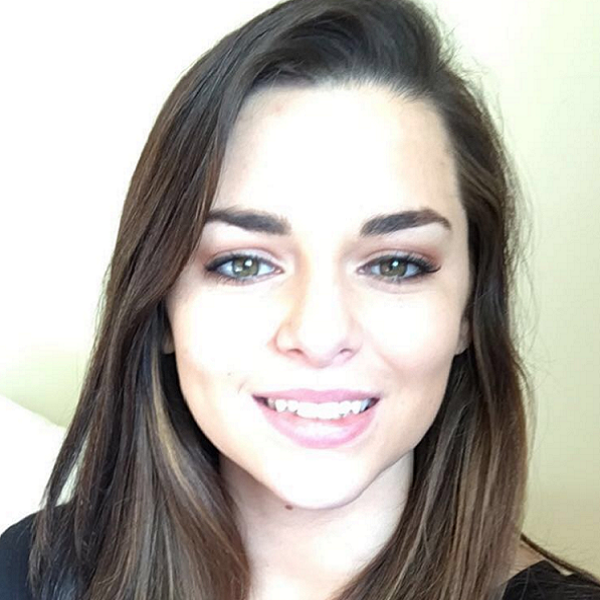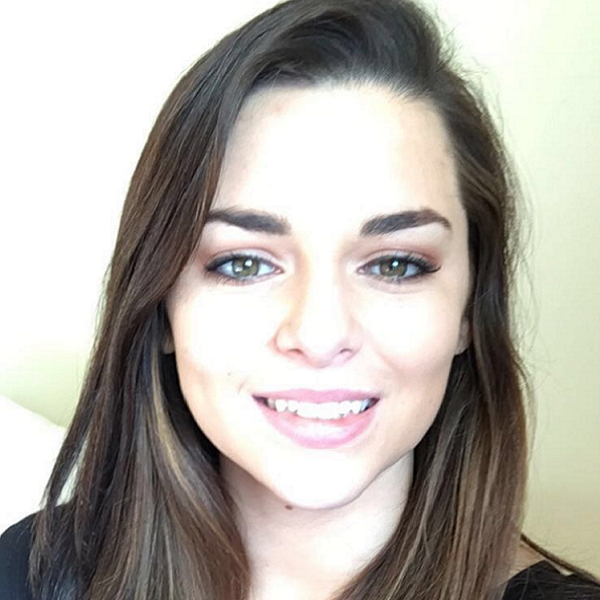 Specialising in textiles and design in her final year at college studying education, Aoife took inspiration for her wedding dress from the 1970's. "I wanted the dress to enhance the natural features of a woman's body and draw attention to her femininity. My design is based on simplicity and linking that back to nature."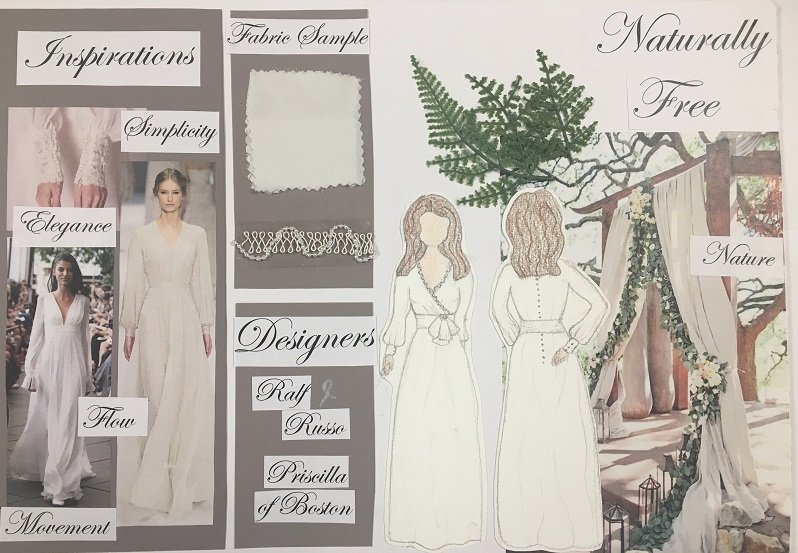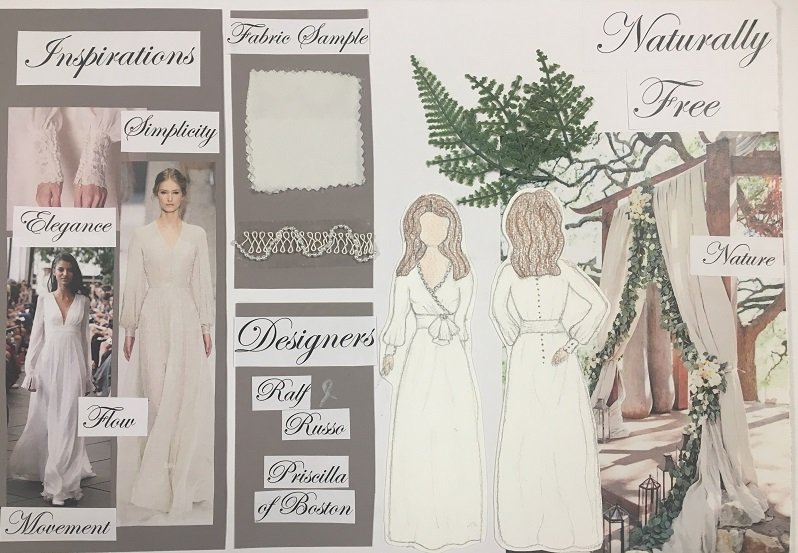 "I am absolutely thrilled to be in the final as fashion design has always been a hobby of mine, and I'm hoping I can continue to design while qualifying as a teacher."
A little bit about Aoife:
Aoife loves fashion design but her ultimate goal is to be a Home Economics and Religious Education teacher.
With a keen eye for makeup application, Aoife is generally in charge of the beauty maintenance of her seven housemates.
Agape by Hannah Warwick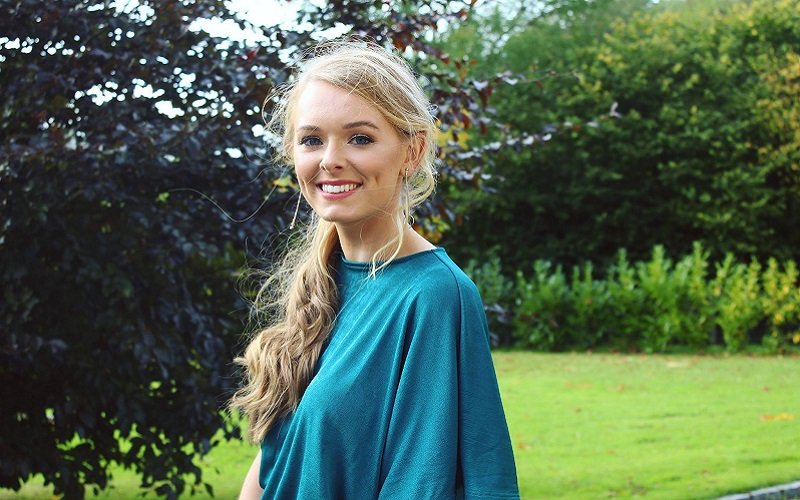 Hannah who is studying a foundation diploma in Art and Design at South Regional College in Lurgan created her mood board based on a Greek-style toga. "I am really interested in how fabric sits, and I recently bought a dress with a beautiful draping sleeve which is where my initial idea came from.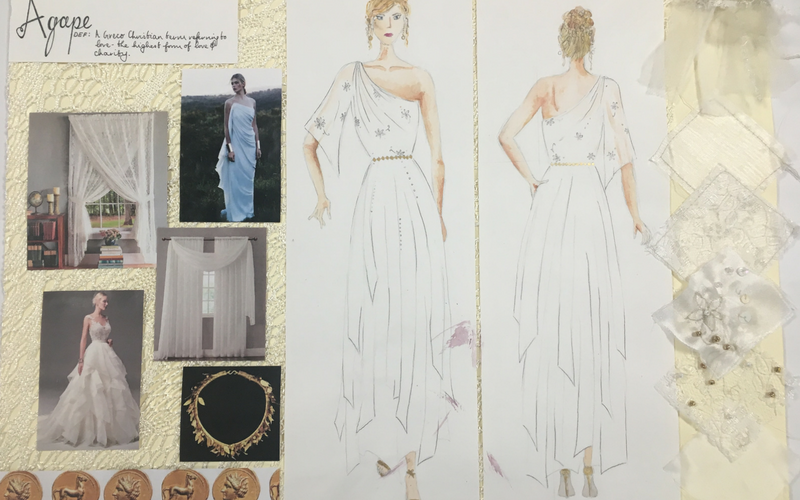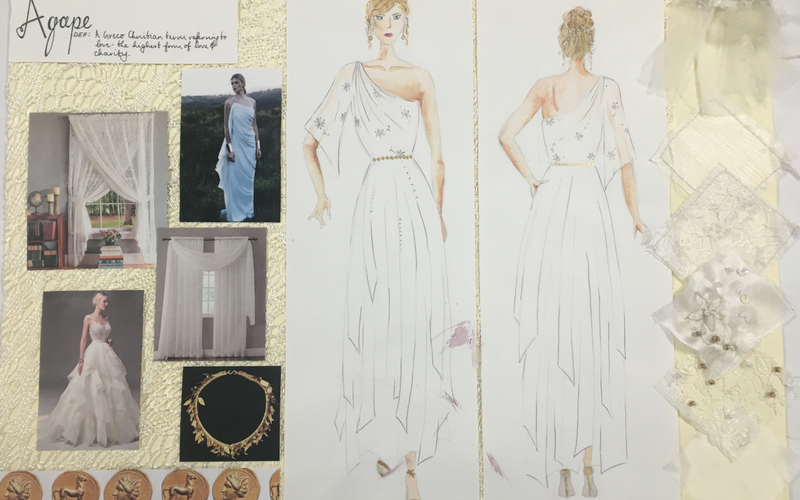 "Previously I've concentrated more on fine art, but I am enjoying studying fashion this year.  I'm so excited to be in this competition – it's an amazing opportunity."
A little bit about Hannah:
Hannah is musical and has played the piano since age six.
Having recently returned from a mission trip to India, Hannah said: "It changed my outlook on life, my inspirations for my artwork and so much more!"
Otayo Ladejoli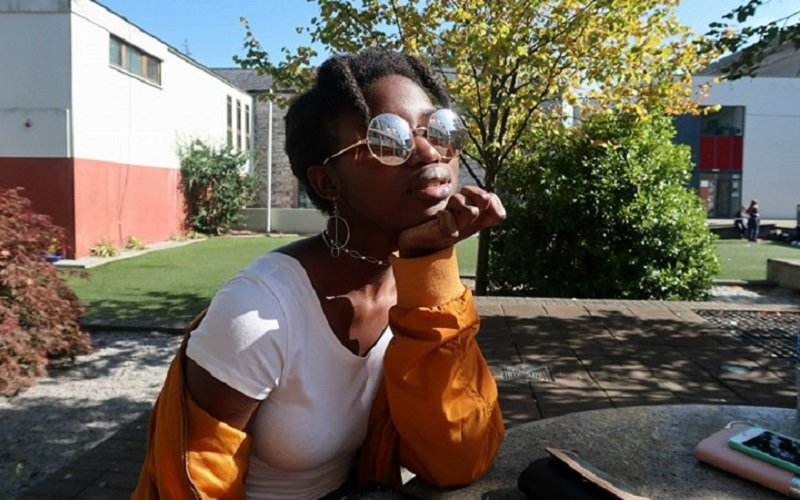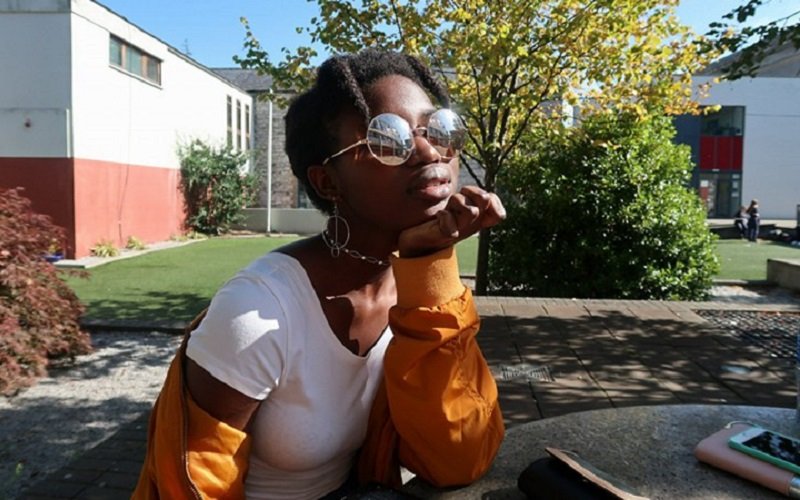 Studying Fashion Design at St. John's College Cork, Otayo attributes natural inspiration to the ideas behind her gown. "I was really intrigued by waterfalls and the way they fell," said Otayo. "I tried to incorporate this into the soft, flowing fabric of my dress to which I added delicate flower appliqué for the completed look.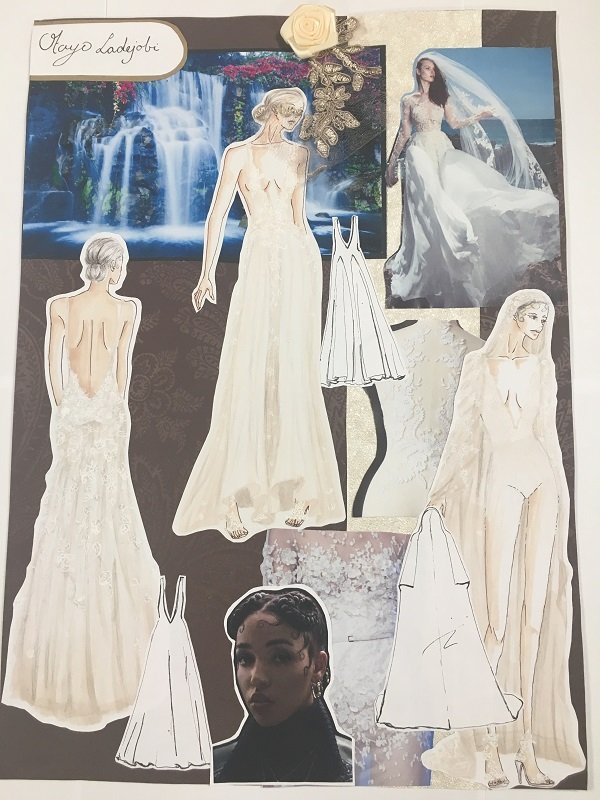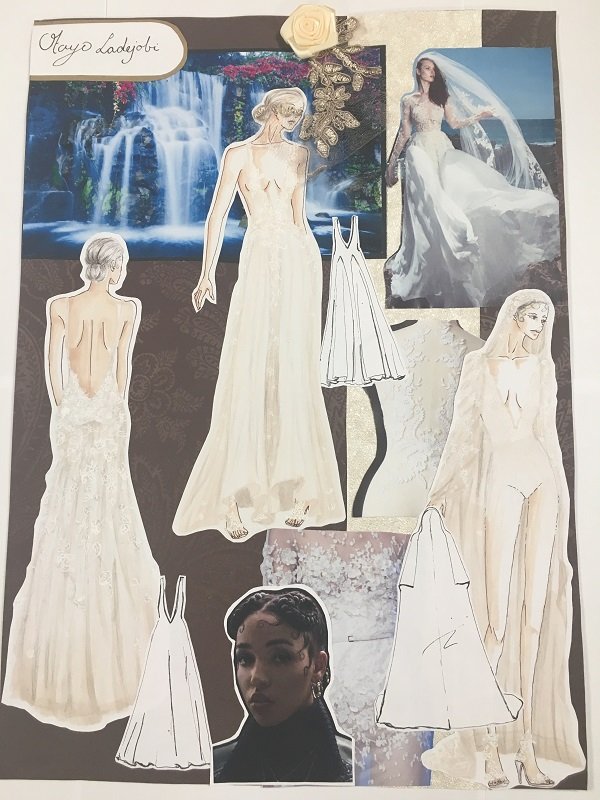 "I really didn't expect to get through to the final but now I just can't wait to make the dress and see it on the catwalk!"
A little bit about Otayo:
Aside from design, singing is one of Otayo's favourite hobbies, and she is even in a band!
Otayo's favourite food is a Korean dish called tteokbokki (떡볶이)
Oriental by Cara McAleenan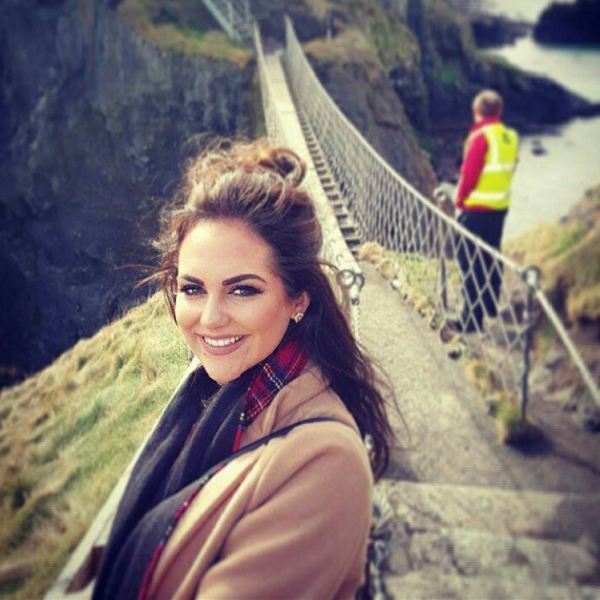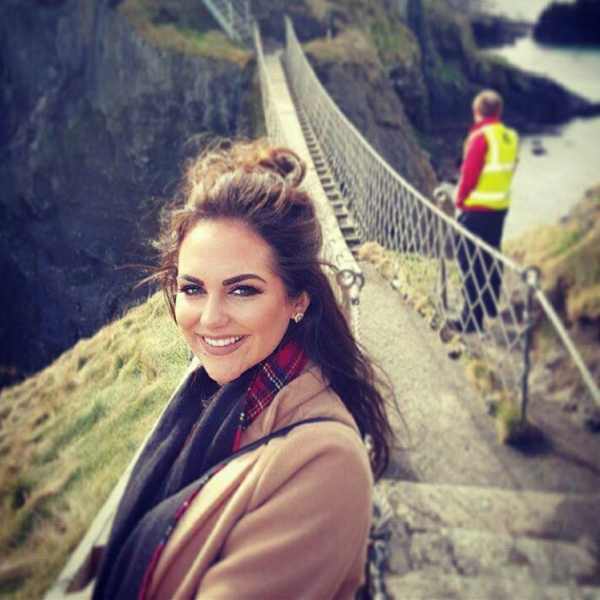 Cara, who comes from a town land called Guiness in County Down, took inspiration from Oscar de la Renta for her design. "I love his quirky style and use of colour," said Cara. "I studied him at college and took some of his styles as reference."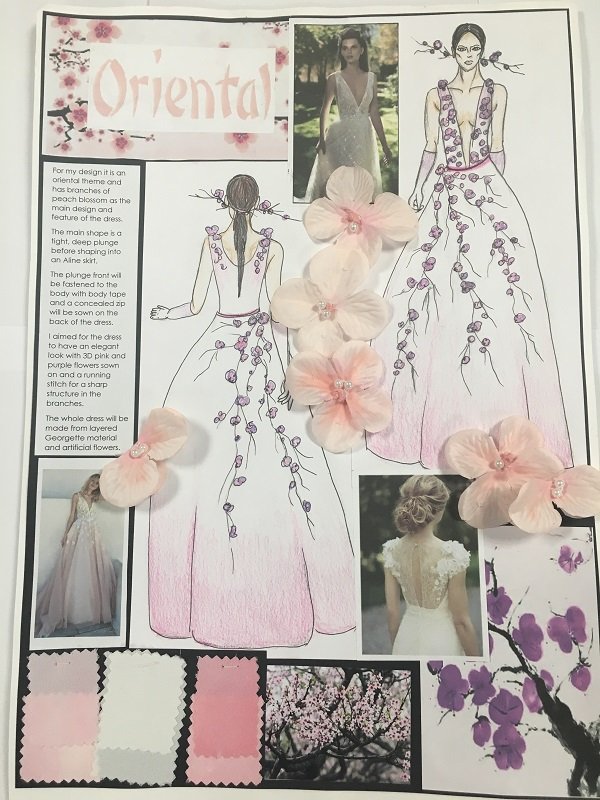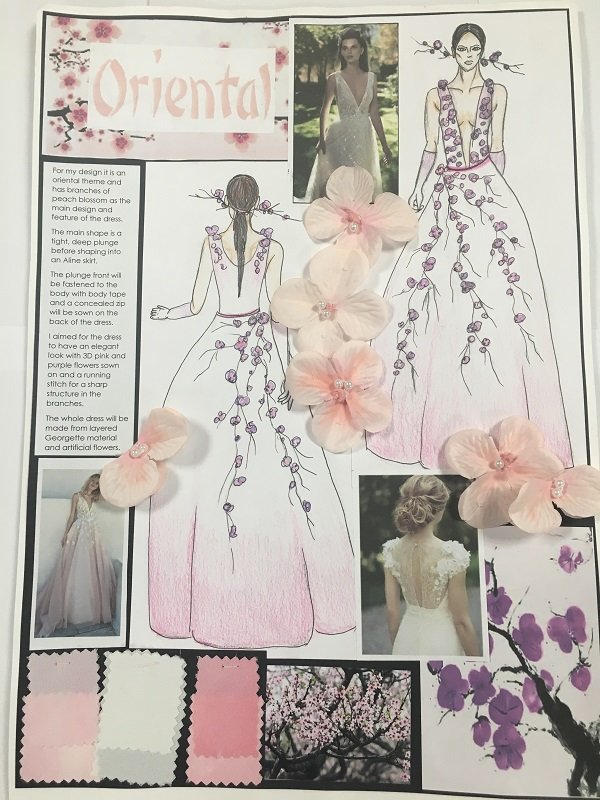 "It feels amazing to be a finalist and if I'm honest I'm a bit overwhelmed, but I can't wait to see my ideas come to life."
A little bit about Cara:
Cara is a professional makeup artist and face painter.
She also  works for  interior designer Caragh Rice.
Valecia by Valerie O Shea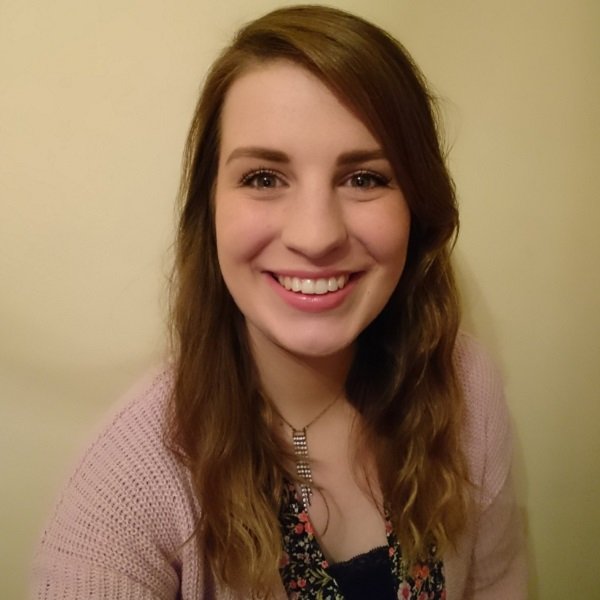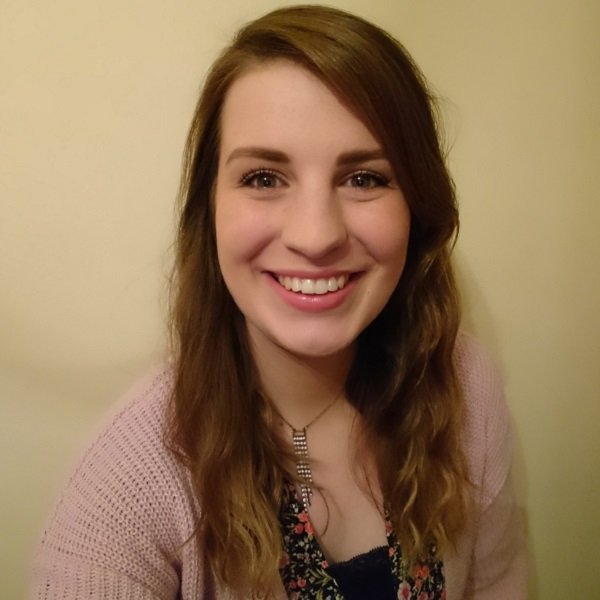 Valerie, who lives in Cork, is currently working in retail but designs constantly in her spare time, whilst keeping up-to-date with the latest fashions and industry events. "It's really exciting to be picked as a finalist," said Valerie.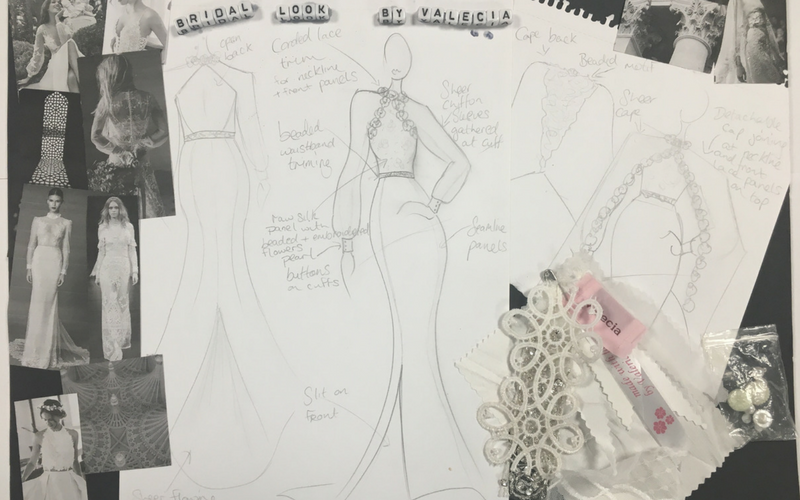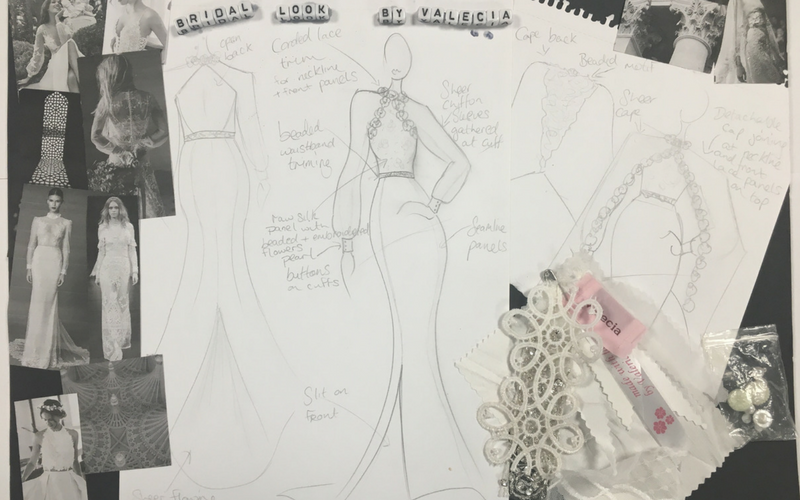 "I see the competition every year but I've always been too late. I took inspiration from Saint Fin Barre's Cathedral in Cork and I am also really motivated by fabrics. I went for a lot of striking features, including a high-neckline, a subtle but sexy open back, and a cape as an edgy alternative to a veil."
A little bit about Valerie:
Valerie's interest in fashion started at a very young age when she used to remodel her Barbie dresses, cutting them up and taping scraps of fabric in place!
Valerie once met Paco Robanne, while taking part in an international fashion design competition in France, where he was a judge. Valerie posed for a photograph with the fashion designer, only to find out later, that the person taking the photograph wasn't quick enough, and all she is a picture of the two of them walking away.
What happens next?
The finalists are making their wedding dresses which will be exhibited on the International Bridal Catwalk at the Wedding Journal Shows in Dublin (13th and 14th January) and Belfast 3rd and 4th February).
A panel of judges will choose one winning dress and its designer will be named as Wedding Journal's Young Designer of the Year 2018 at the Wedding Journal Show Belfast on Saturday 3rd February.
Buy tickets to the Wedding Journal Shows in Belfast & Dublin today.