Featuring a beautiful boho wedding dress, stylish groomswear and a romantic venue!
If you're dreaming of a rustic and romantic wedding with lots of delicate details and unique style, you're going to love this real-life wedding at Orange Tree House!
Shannon and Lee McAleese from Newtownards tied the knot on June 9th 2022 with an contemporary and chic celebration and a super cute backstory. Keep on scrolling to see how they said 'I do'…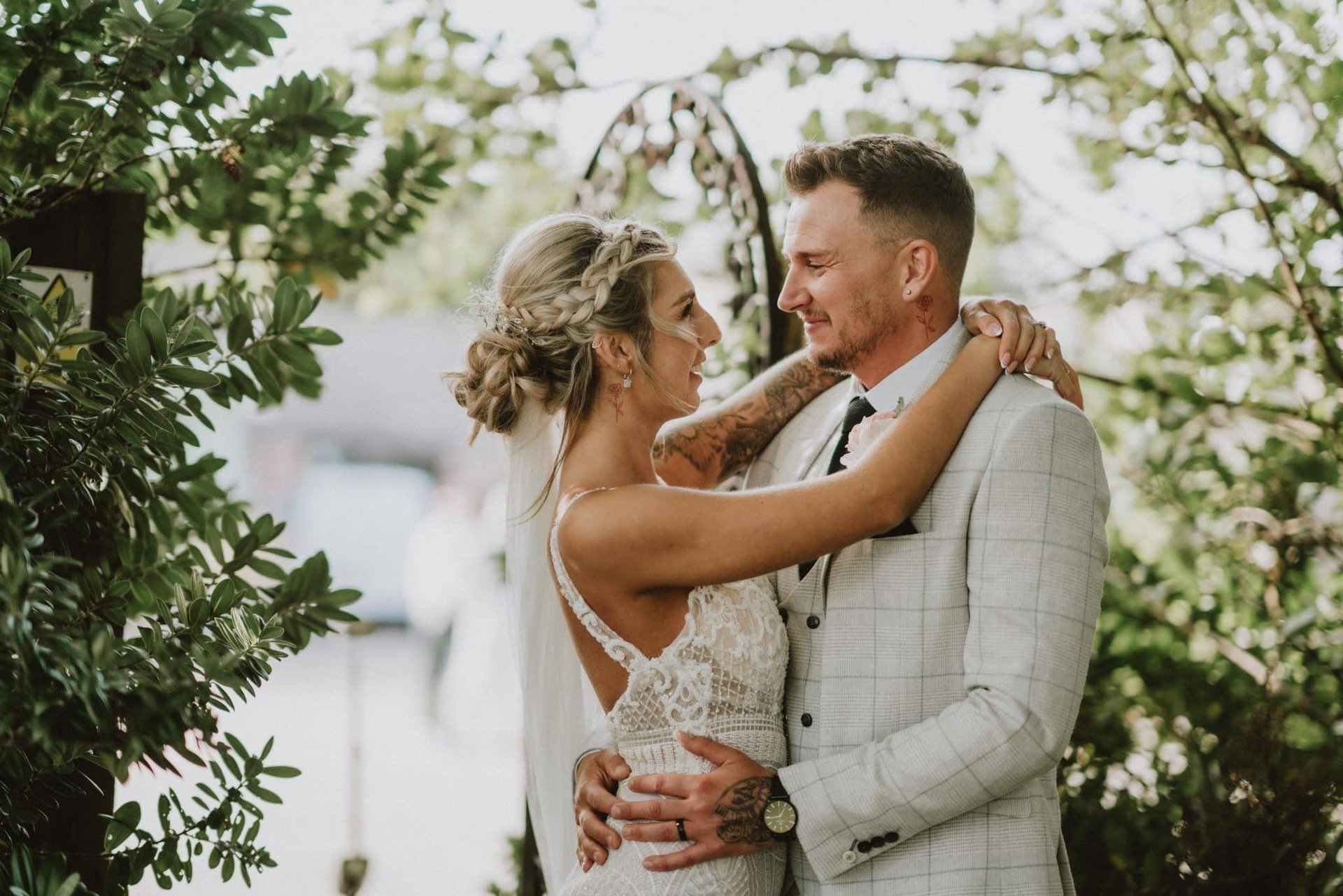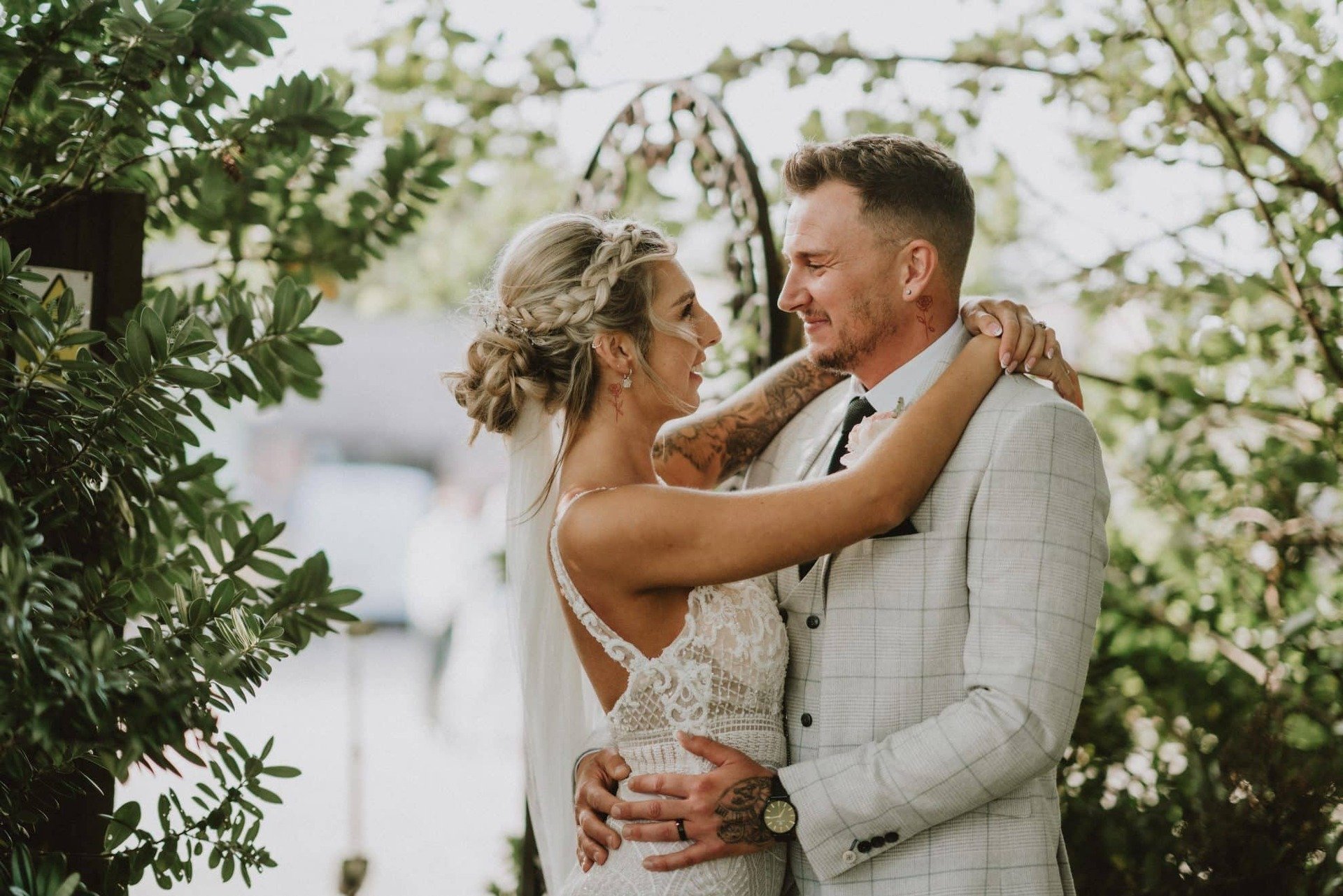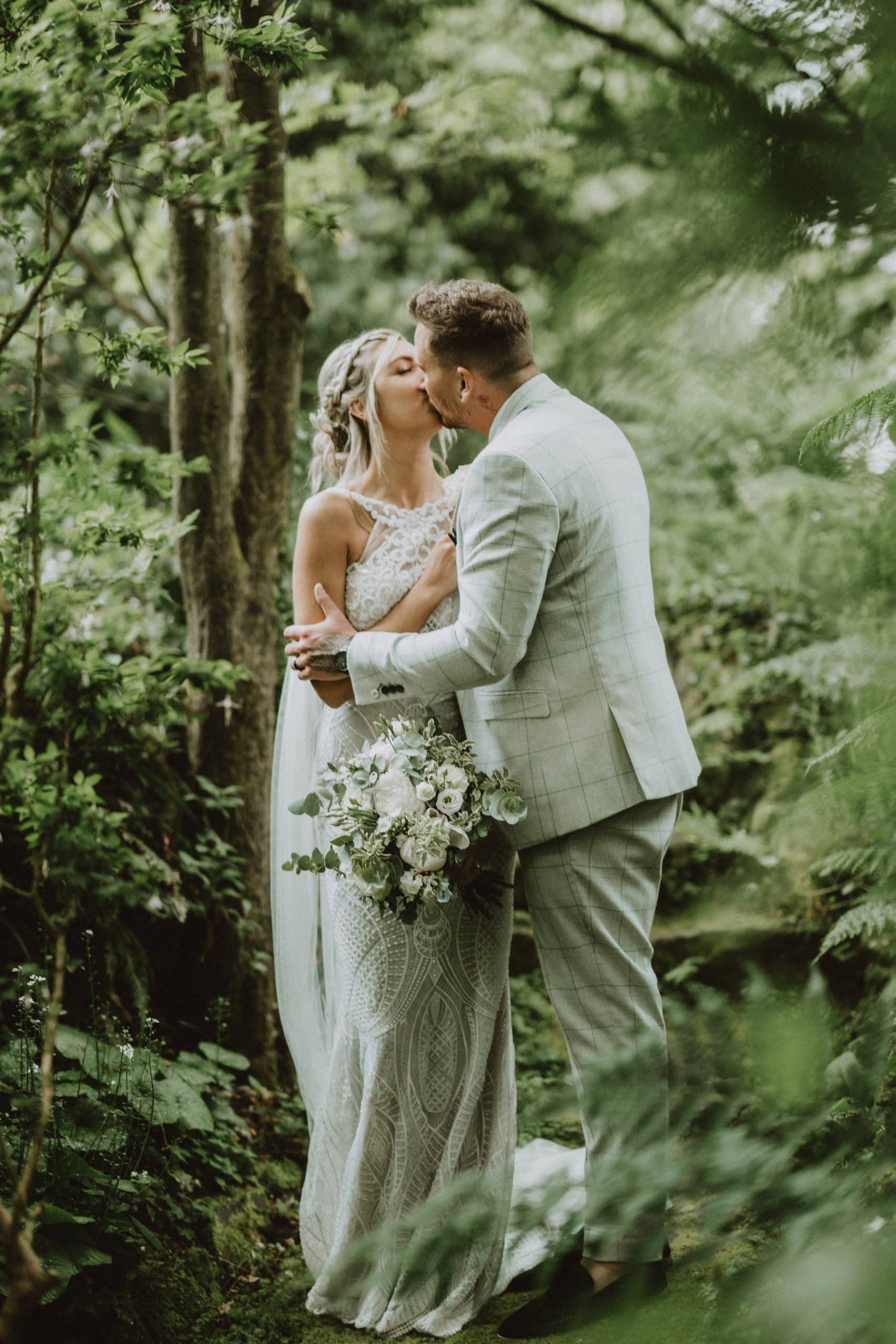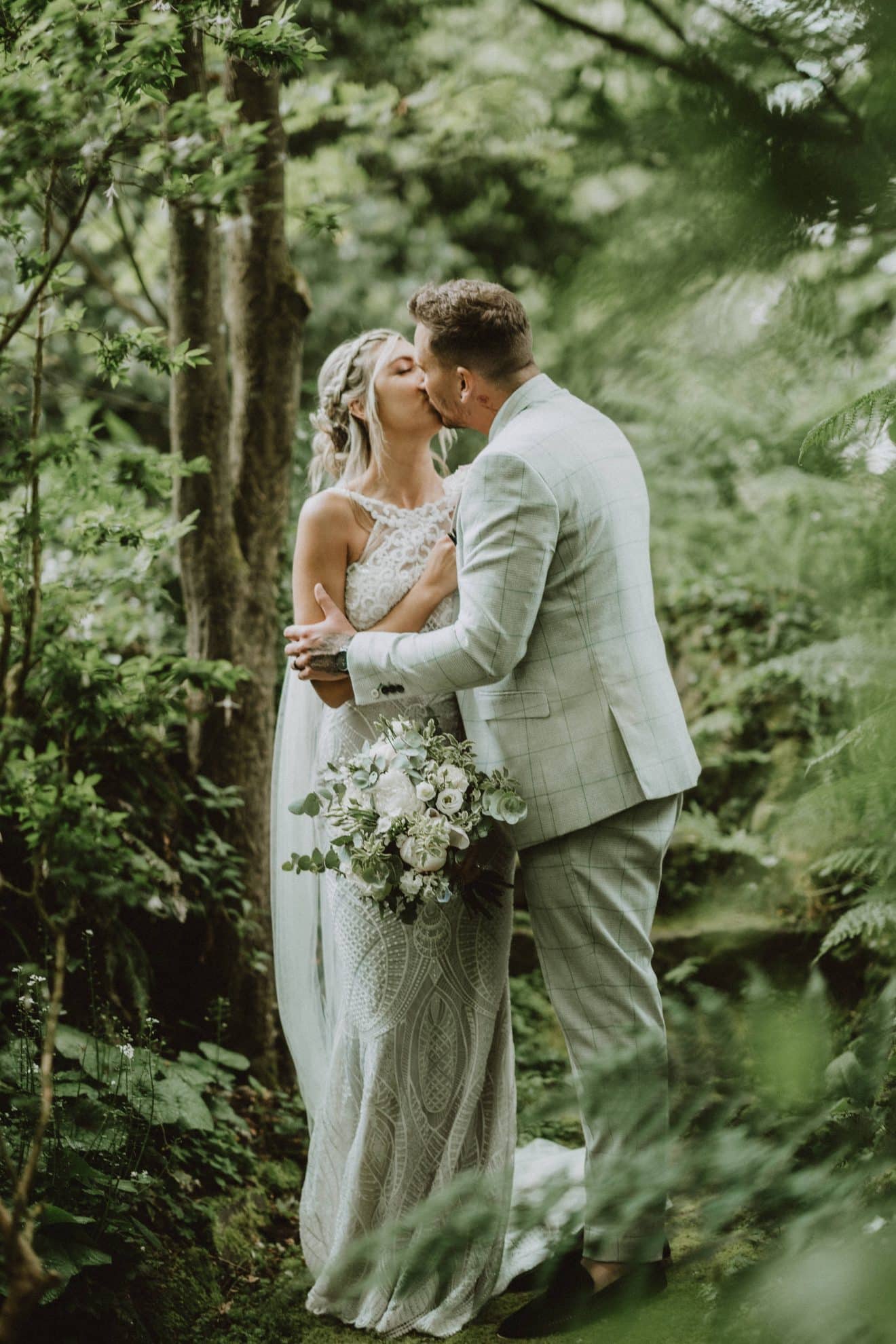 HOW THEY MEET
When Shannon and Lee first met on Facebook in 2013, they fell head over heels for eachother and it wasn't long until they were spending every weekend together.
Shannon says: "Lee was living in Sydenham with his mum and he asked me to come to his house after work one night. I decided 'why not?!' and went and stayed in his house on the Friday night after work and ended up staying until the Sunday! I even had to ask my sister to drop down a bag down to a random guy's house who I never spoke to her about." She laughs.
"From there, we ended up spending every weekend together and a few months down the line we were renting our first home and never looked back."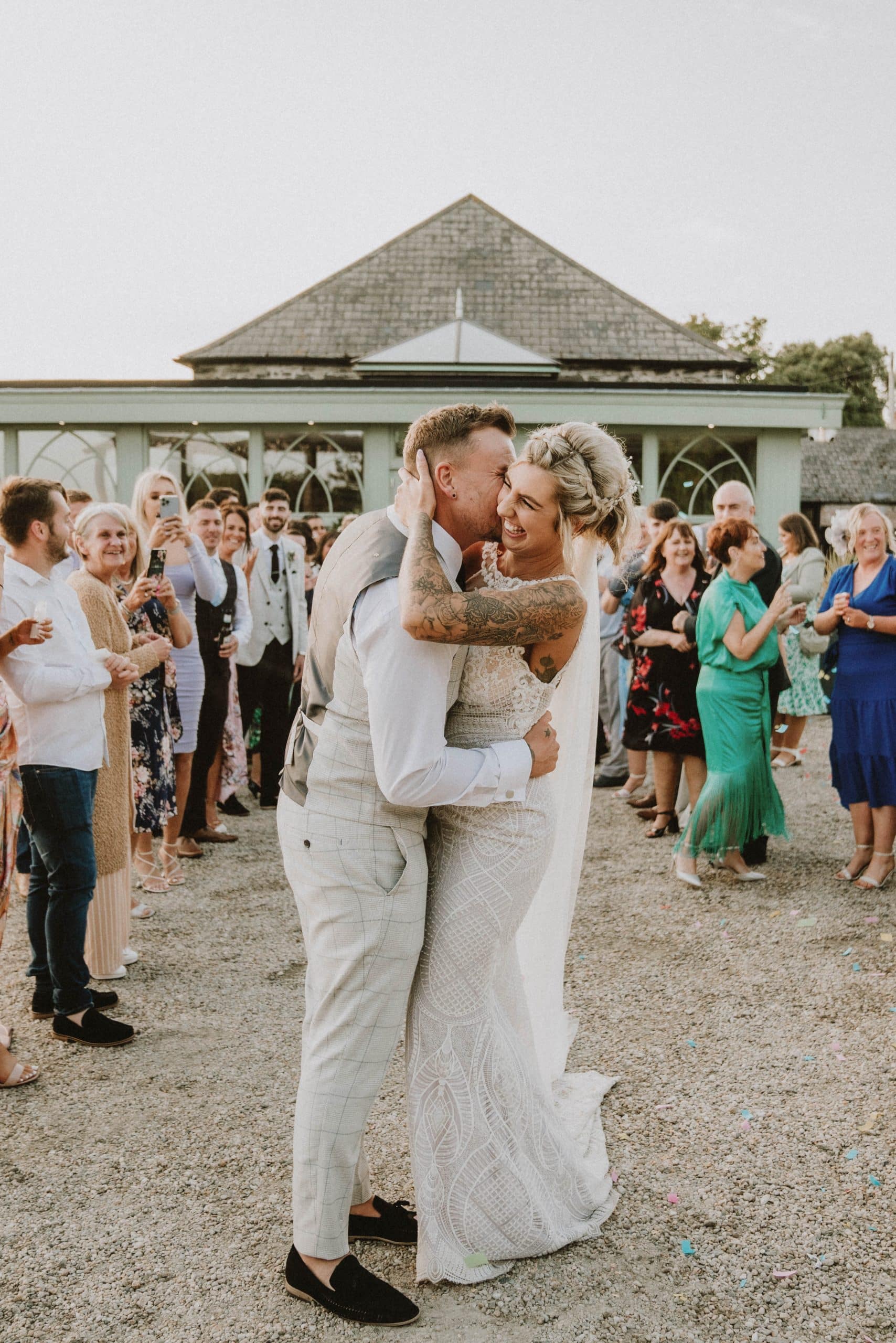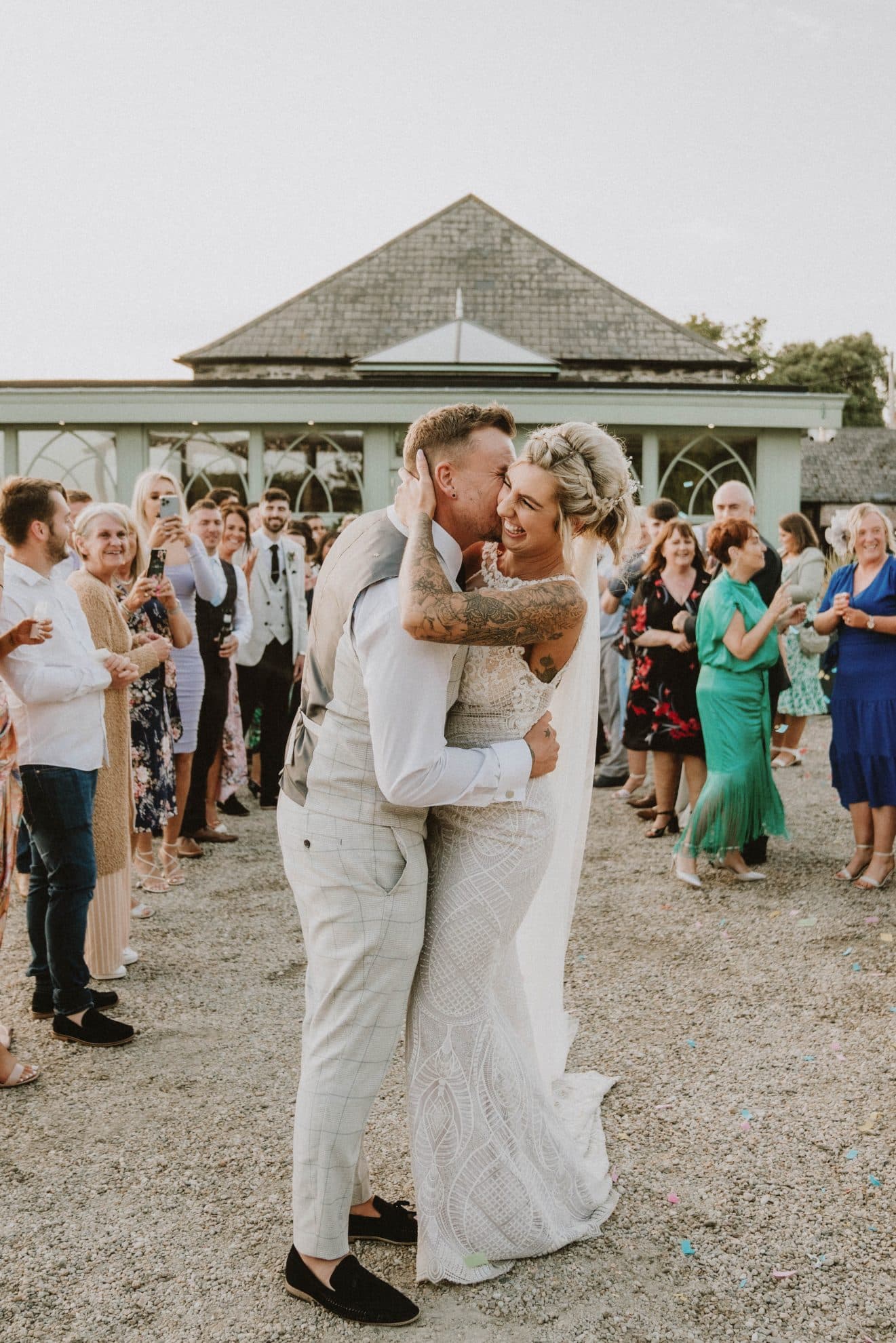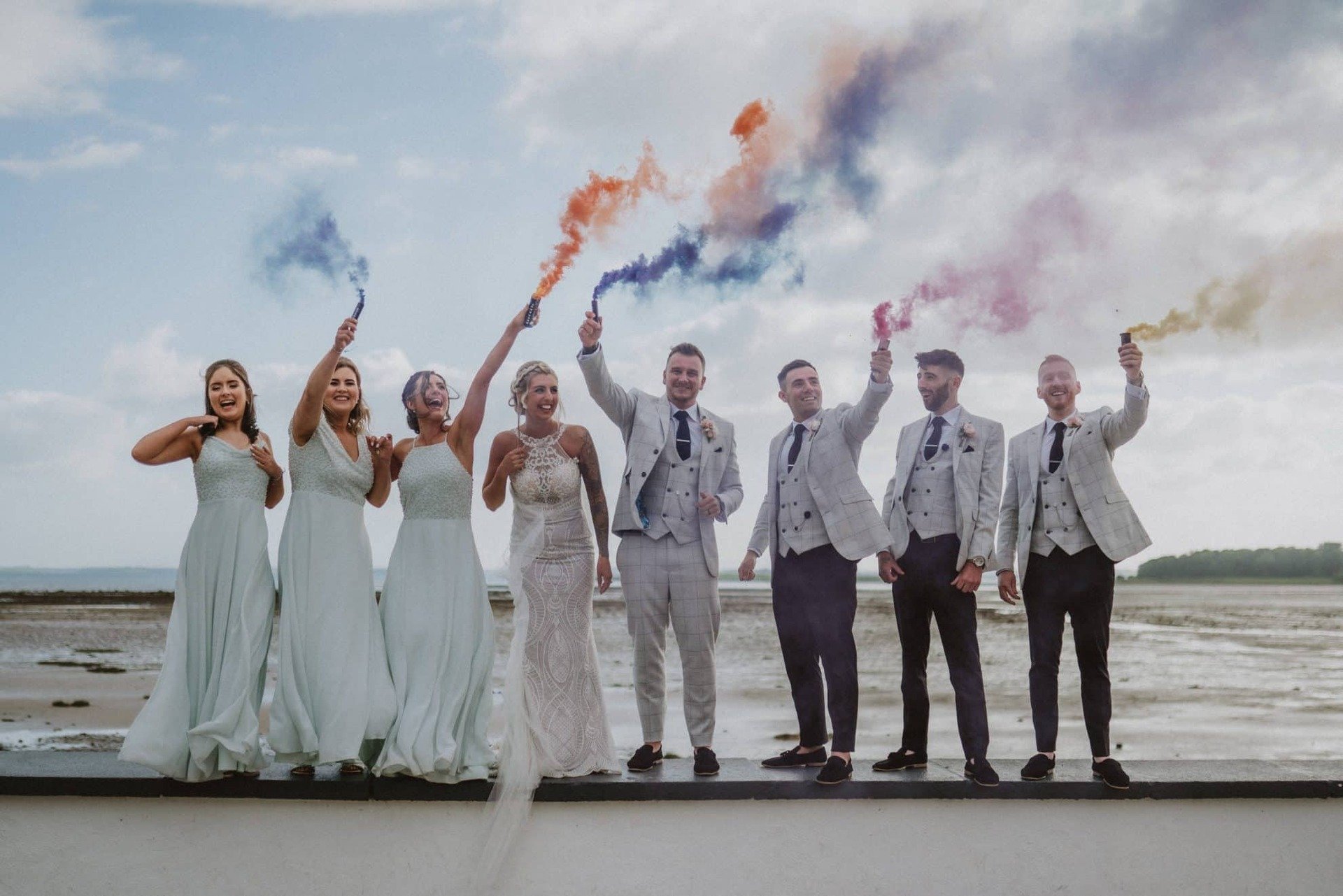 THE PROPOSAL
Lee had the perfect proposal all planned out where he would get down on one knee on a beach at Fuerteventura in the Canary Islands, but of course Covid-19 had other plans. However, he still got his girl with a romantic at home proposal!
Shannon continues: "When the pandemic hit, Lee had to change all his plans and didn't have the patience to wait it out. So he ended up purposing to me in the house, but what I didn't know was that all our family were in on it! Lee had my mum and dad take me out for the day so he could decorate the house.
"There was a 'Will You Marry Me?' banner, balloons and confetti. When I came home from shopping all day, Lee was on one knee in the living room and the 24 bottles of water I was holding hit the floor! Of course, I said YES! We had been together for five years and it was in 2020."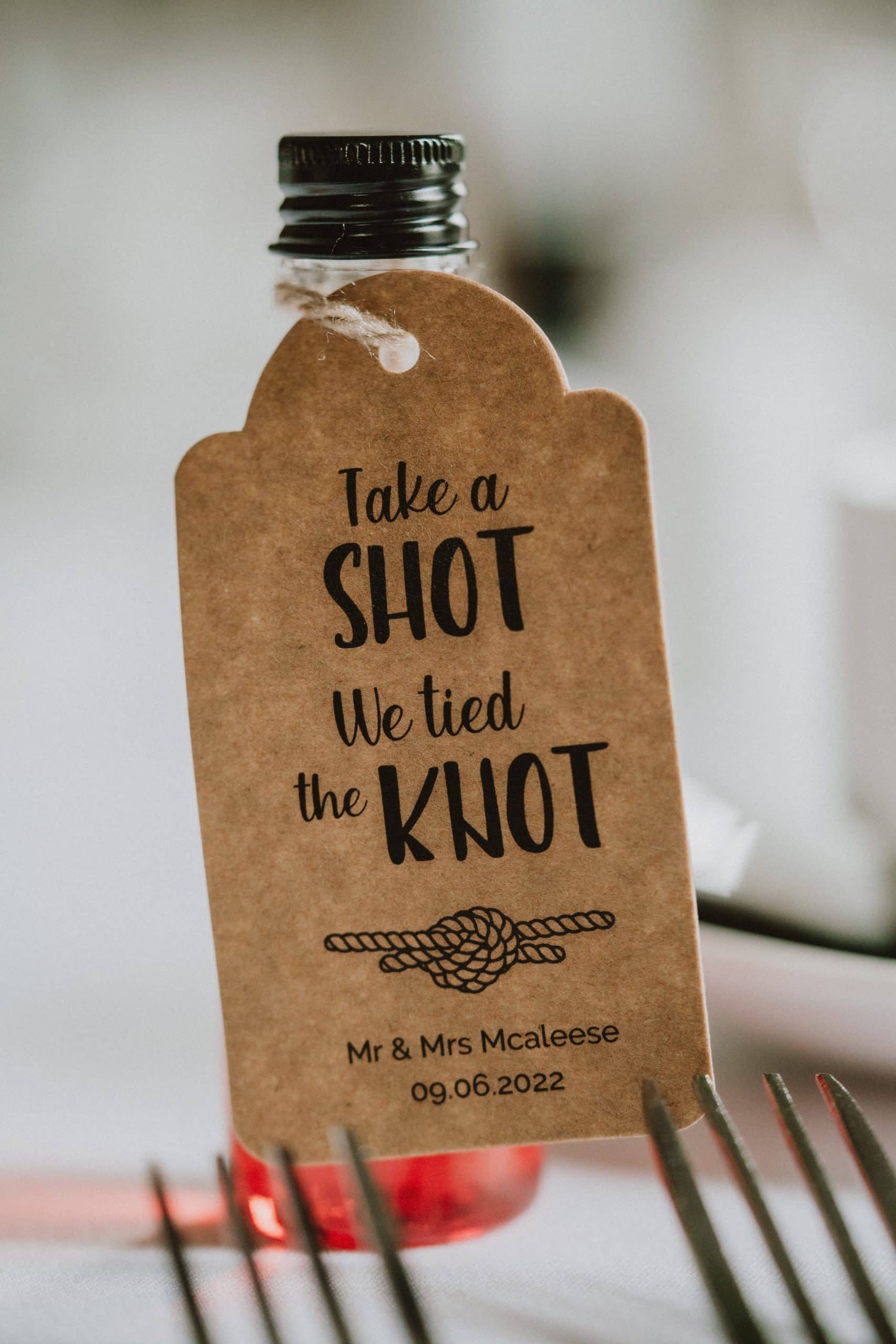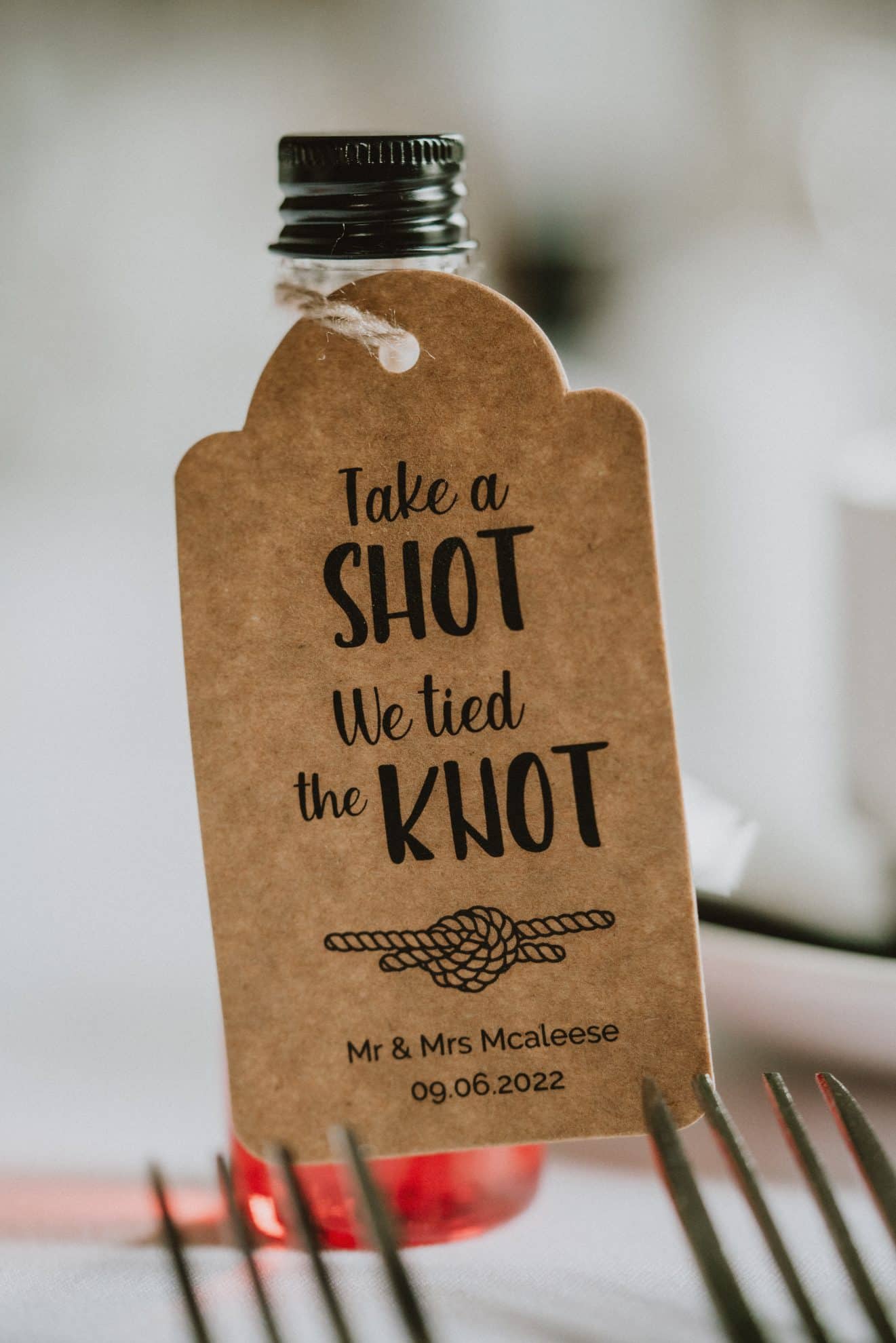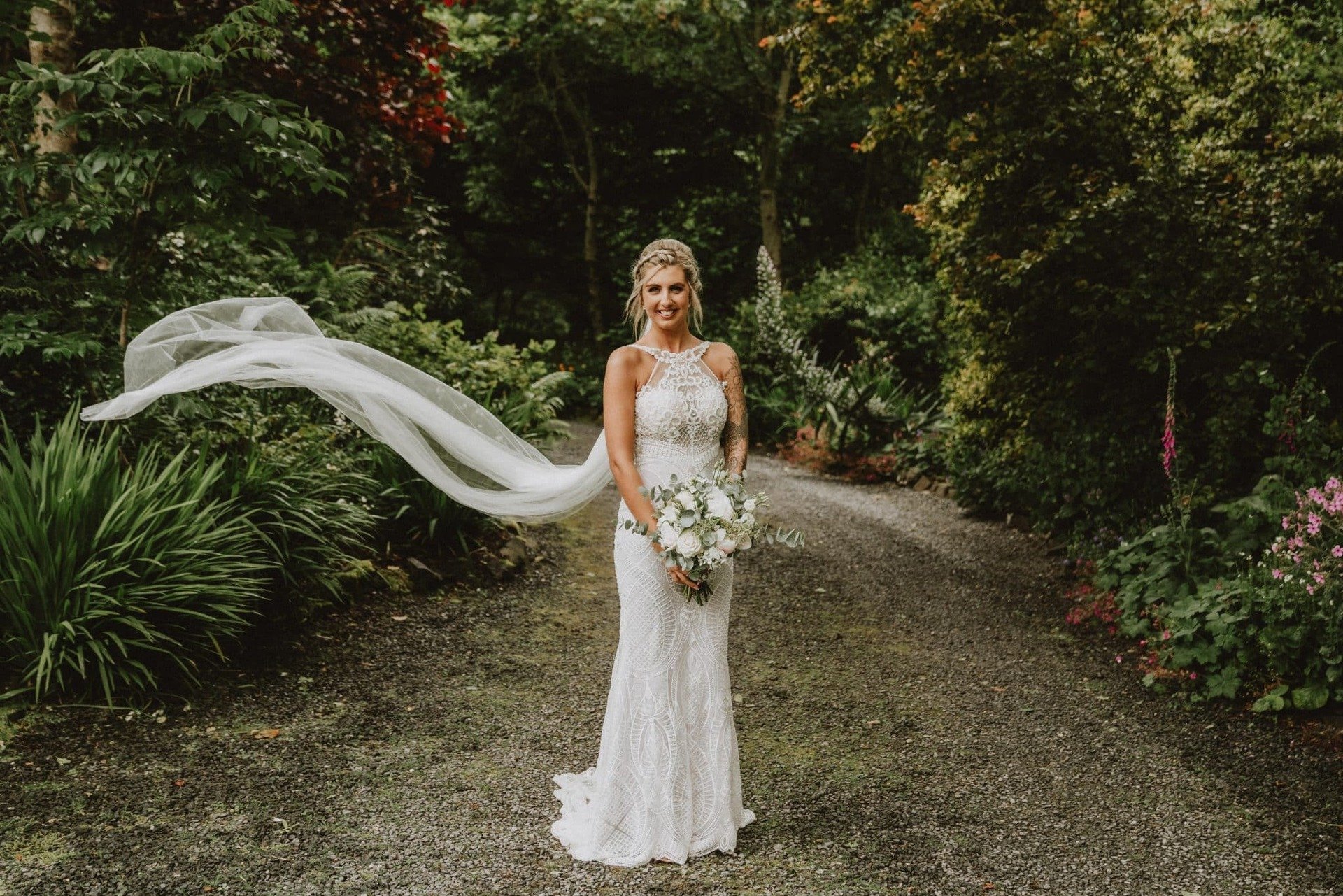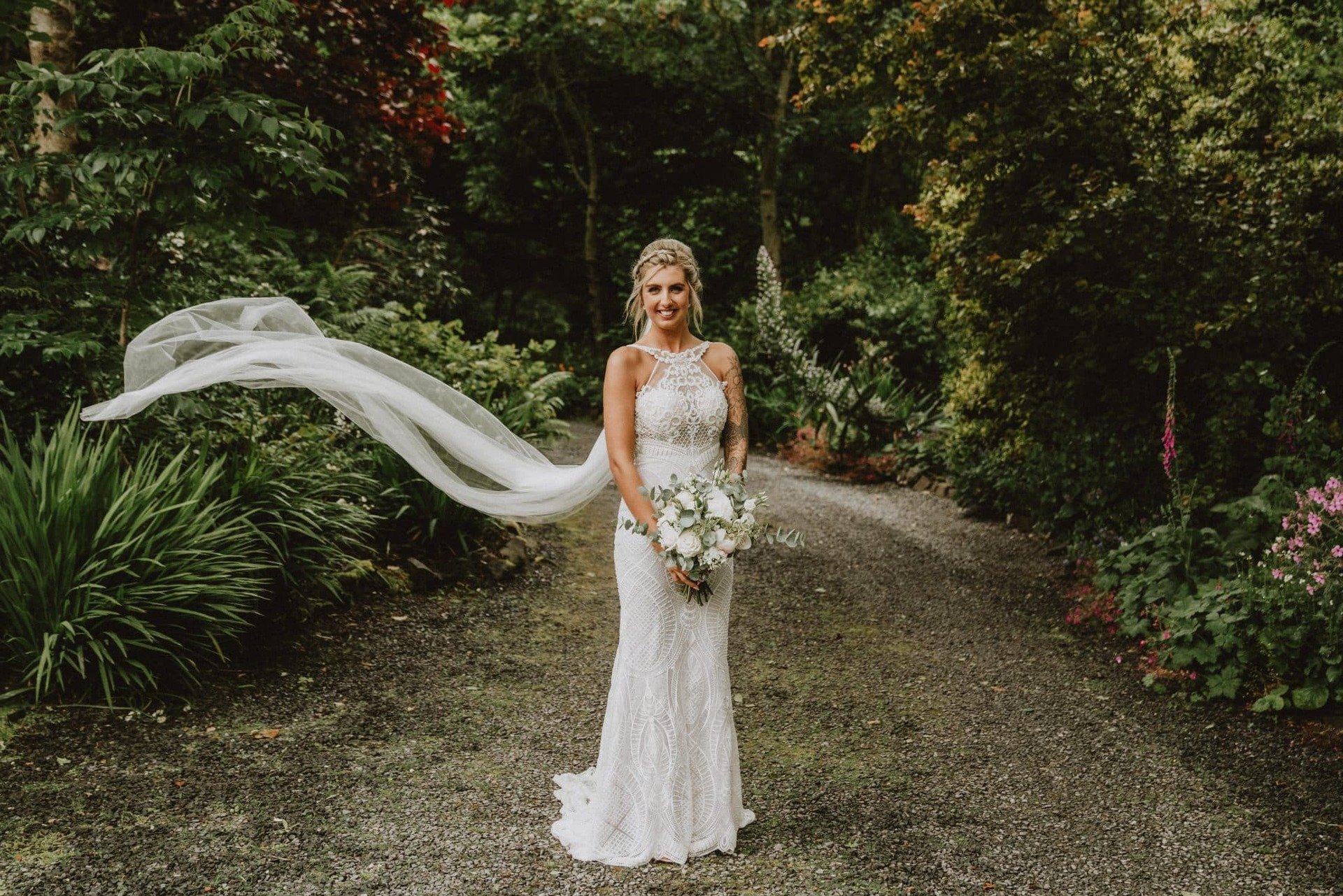 THE PLANNING PROCESS
Shannon and Lee wasted no time getting stuck into wedding planning and Shannon got to work creating Pinterest boards of her dream wedding aesthetic.
"We decided to do all the planning ourselves so we could decide on everything we wanted together," Shannon says. "Once places started easing restrictions, we were able to start looking into wedding venues.
"We choose Orange Tree House in Greyabbey as our wedding venue because we could have our ceremony and reception in one place and we fell in love with the venue as soon as we viewed it and had it booked before we even left! Orange Tree House provided us with a deluxe BBQ option and dessert which went down an absolute treat."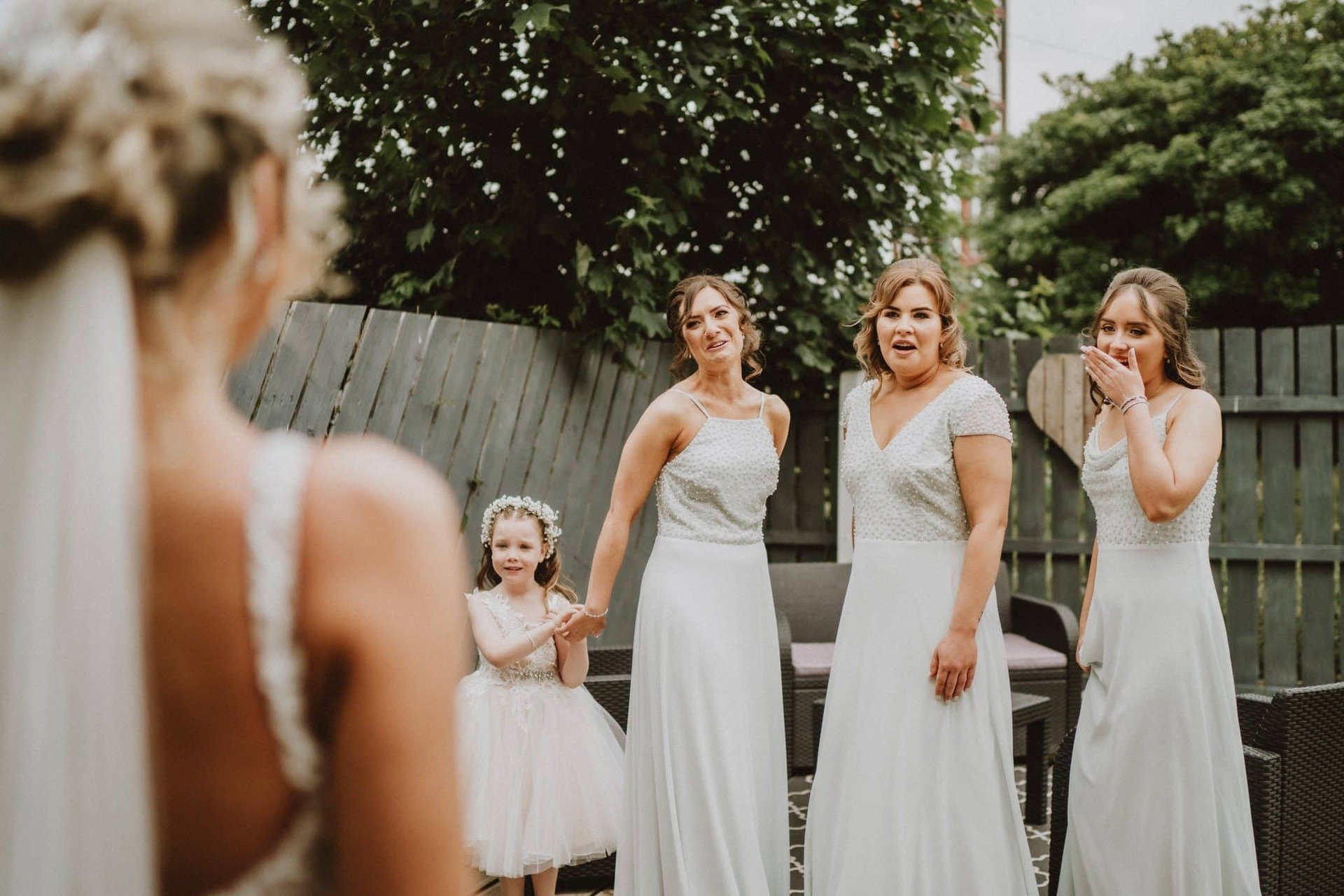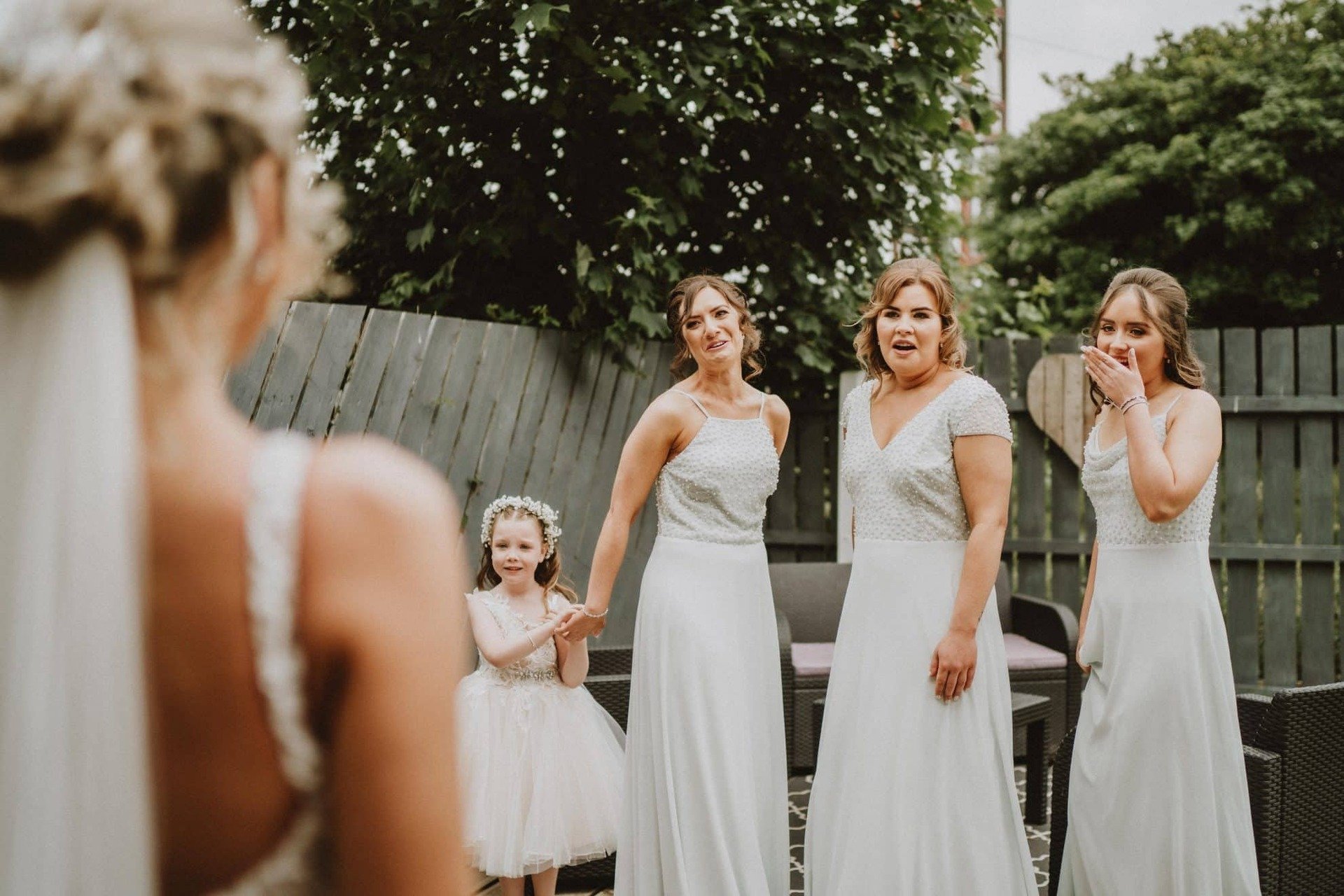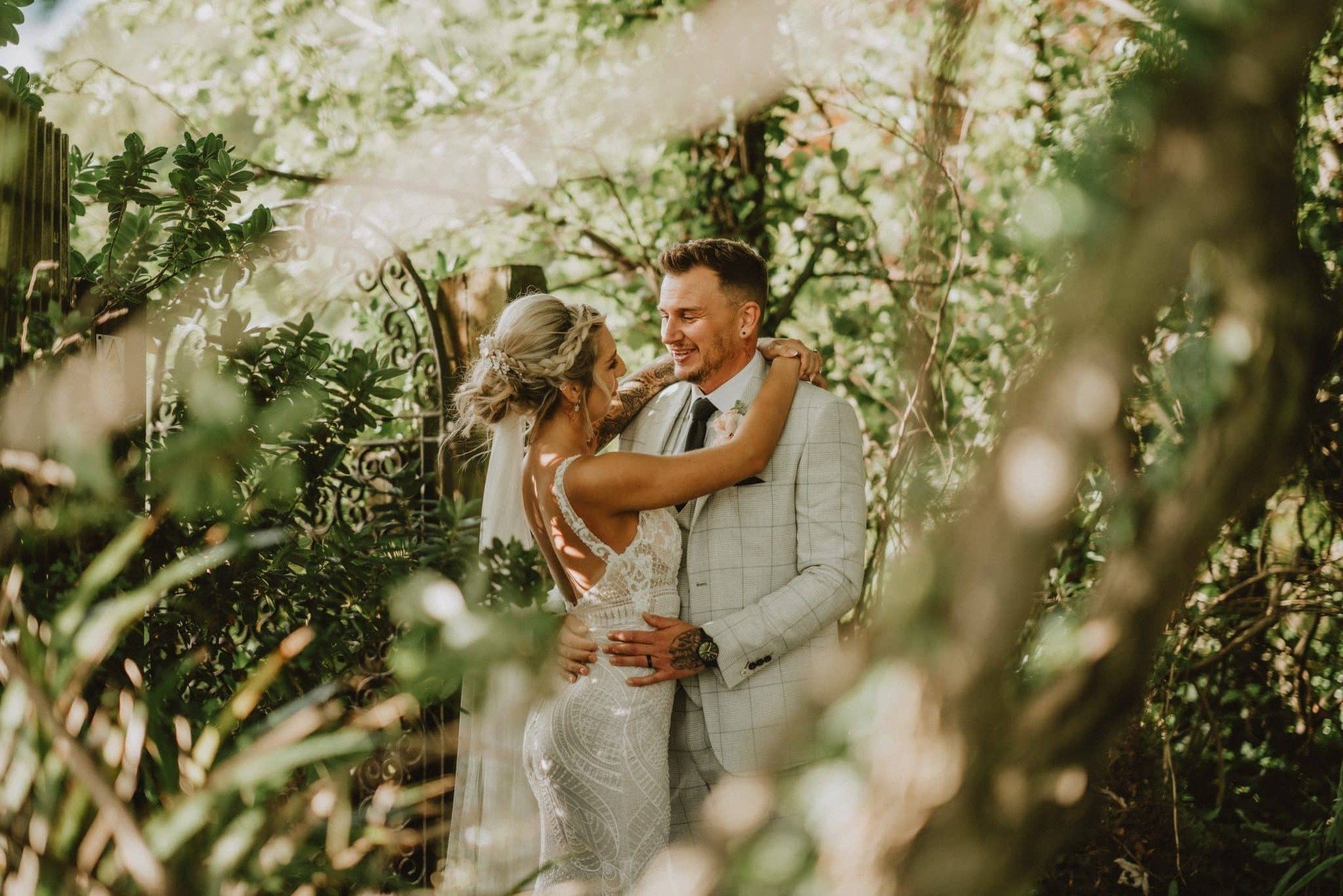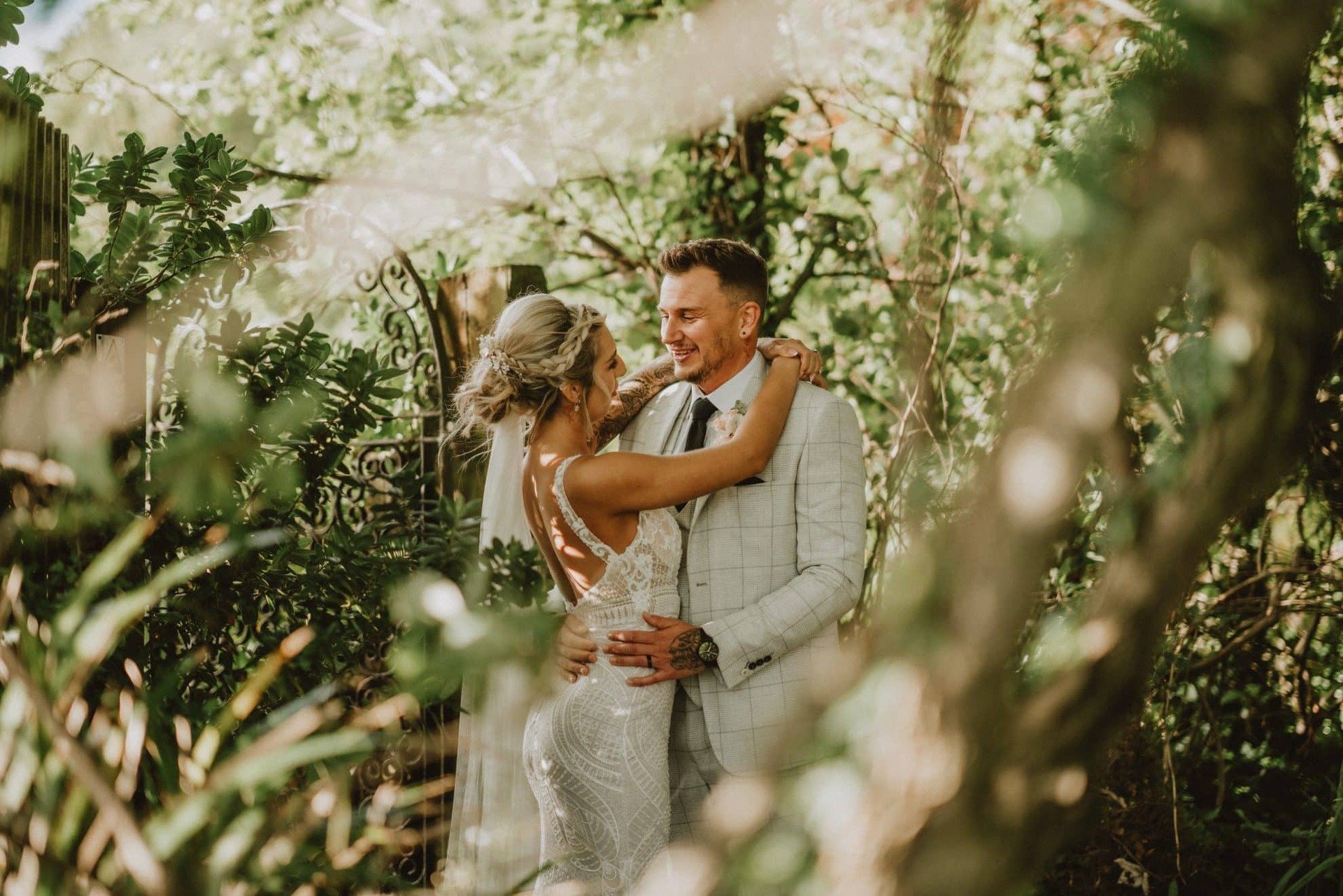 CAPTURING THE DAY
Shannon continues: "Ryan Ward Film & Photography captured our day for us. We went with him for photography and videography and he also brought another photographer with him, Vicki Maher, to help out on the day – they were both amazing from start-to-finish!"
"They made our day very relaxing and we didn't feel like we were constantly smiling for hours for photos, we were laughing instead. Without a doubt, this was the best decision to have them be a part of our day!"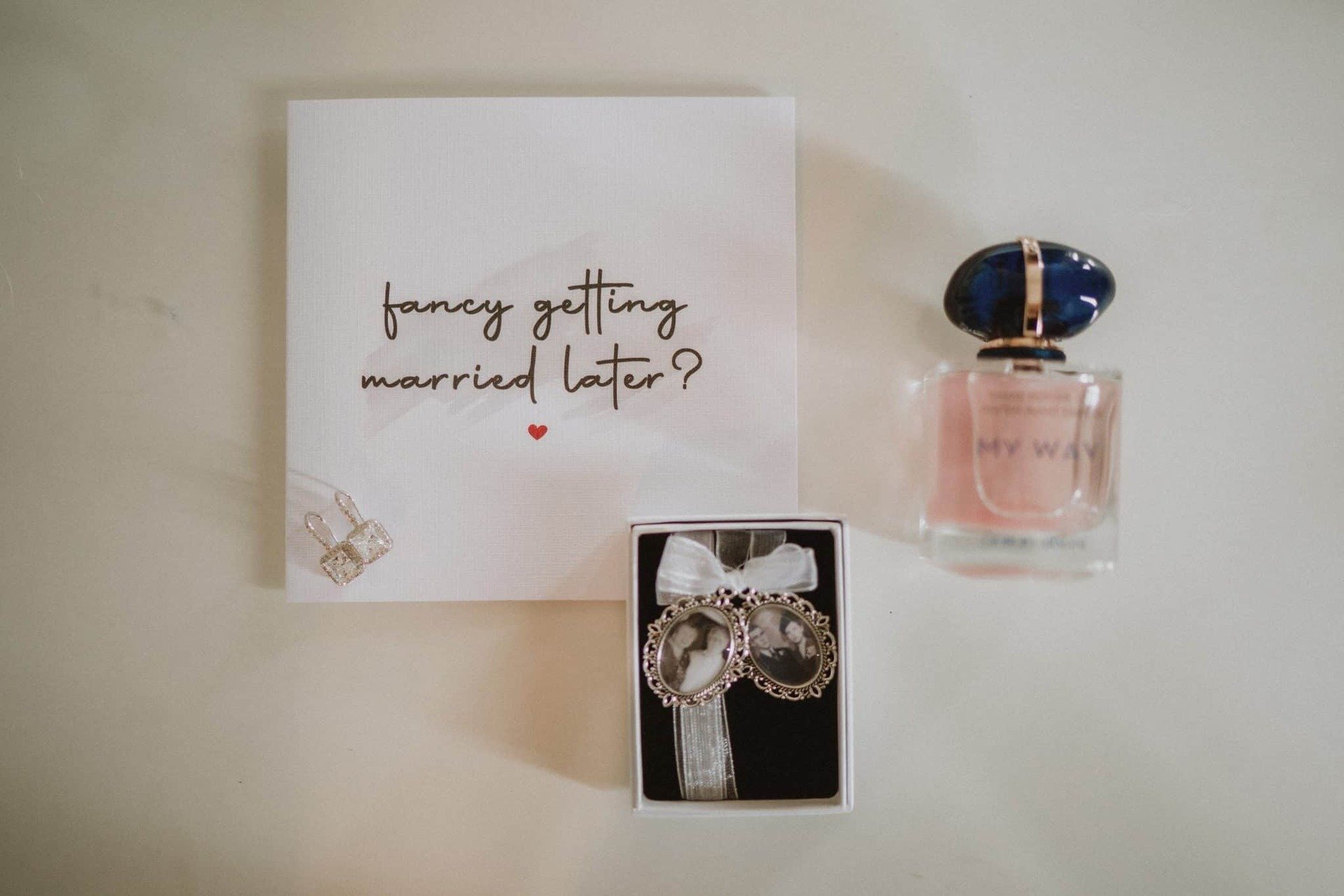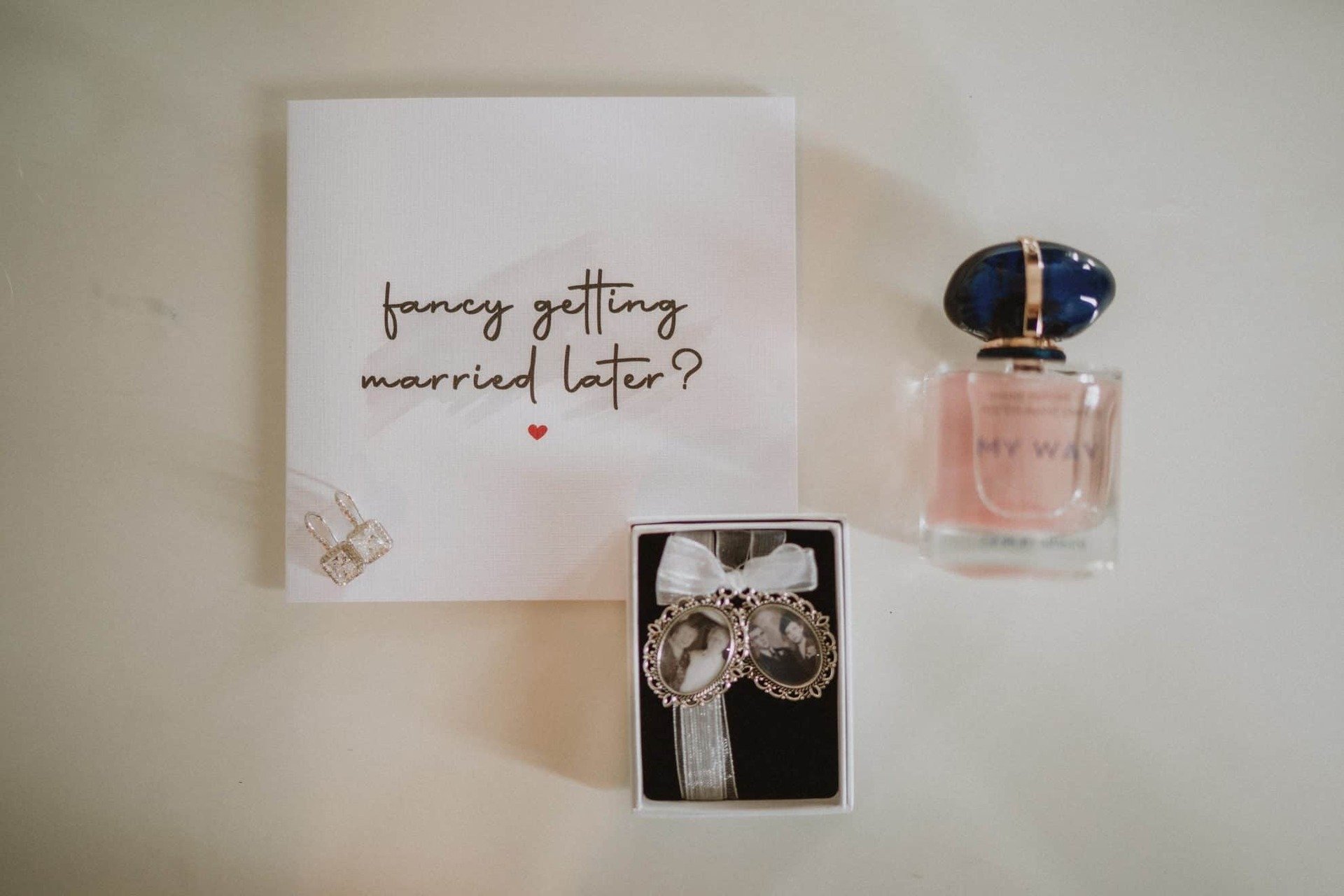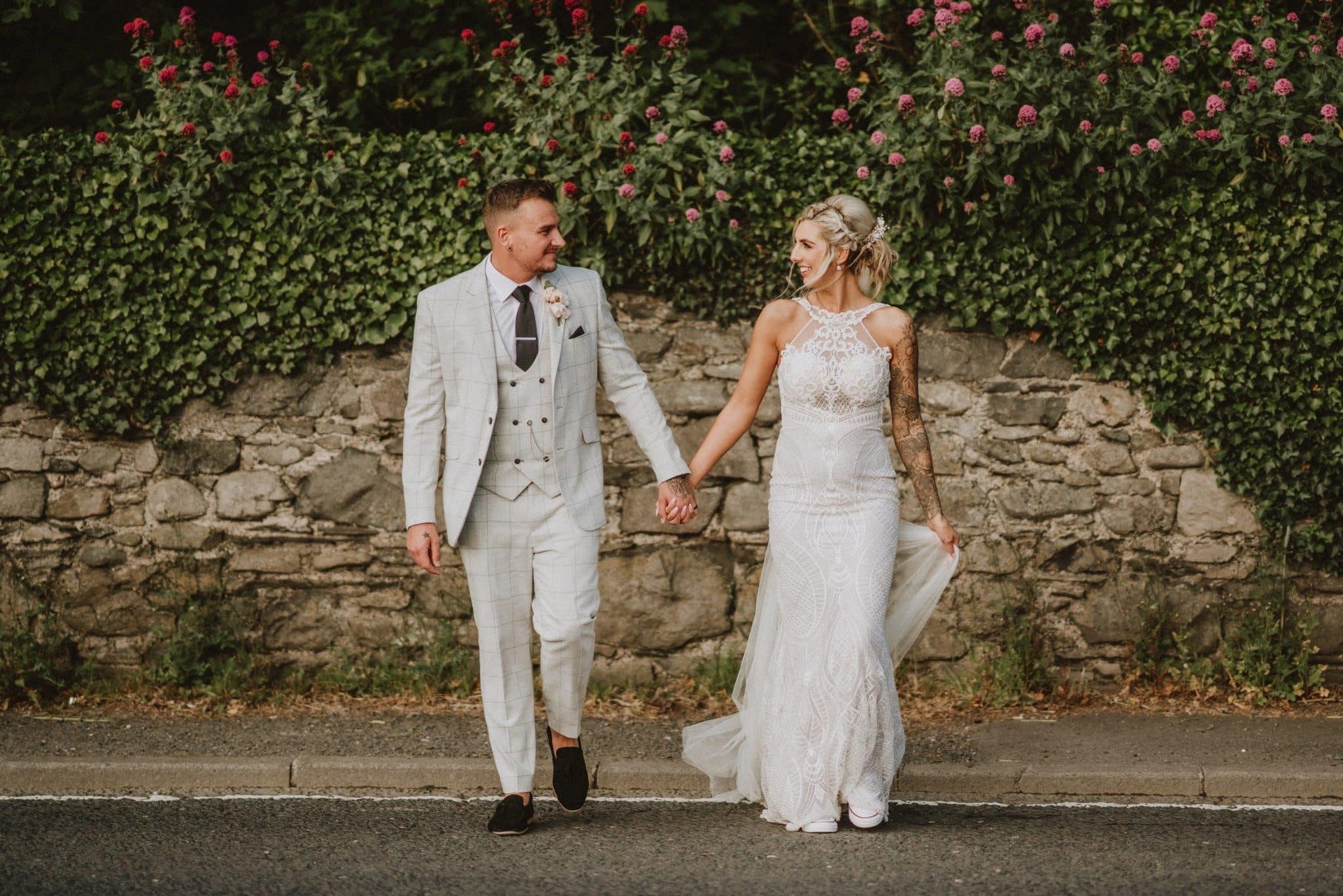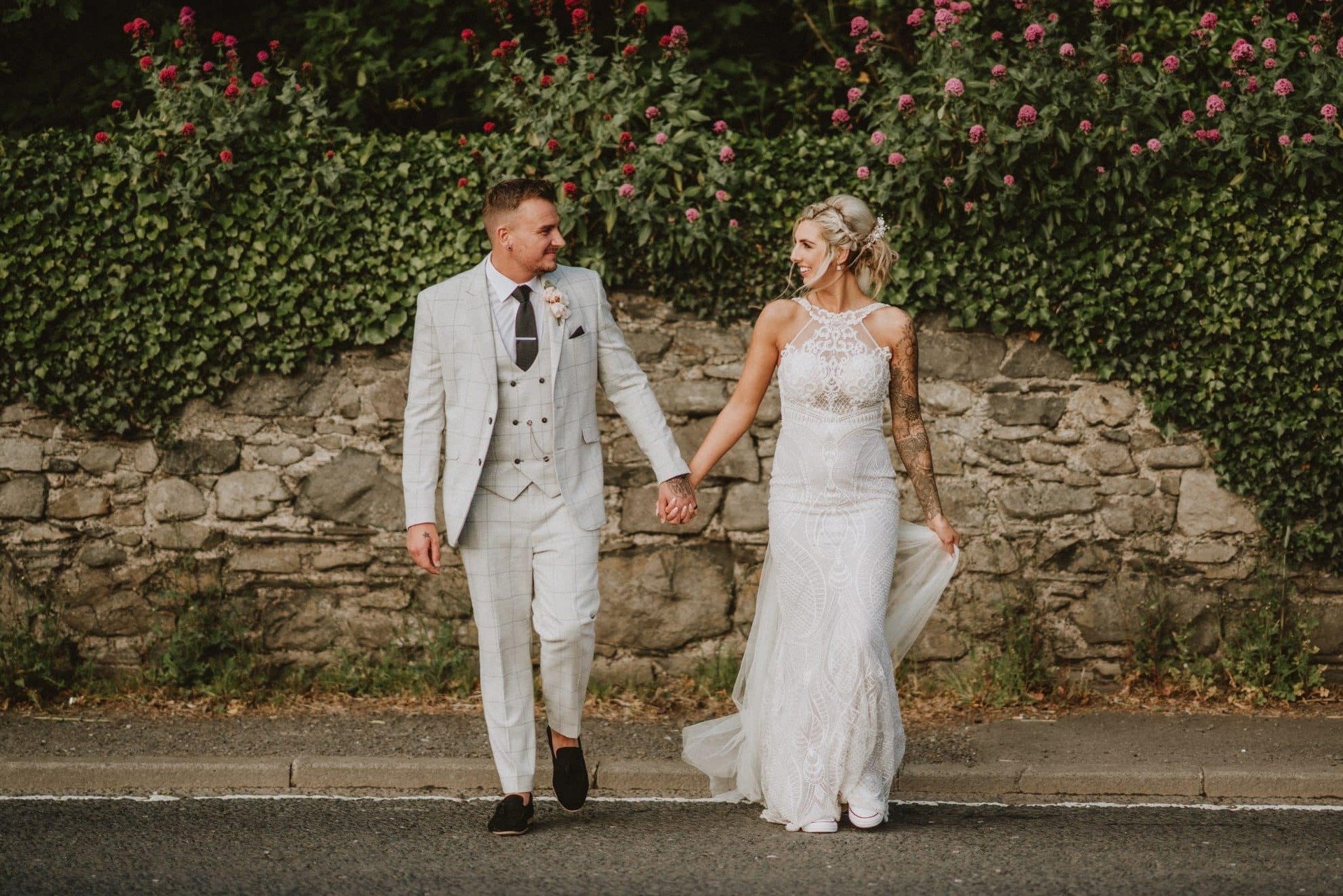 WEDDING WARDROBE
Shannon looked like a dream in a fitted halter neck wedding dress with intricate lace detailing from Seraphim Bridal in Greyabbey.
She says: "My dress made by Zavana Bridal and 10 dresses and two shops later, I finally got that feeling every bride gets and I knew it was one for me! Even before I walked out from the fitting and seen everyone's reaction, I knew it was the one.
I also got my bridesmaids dresses from Seraphim Bridal and they were by Motee Maids. I fell in love with the three different styles. Lee got his suits from The Bank Menswear in Randalstown. Lee actually wanted to wear grey checkered but seen an off-white suit with grey detailing on the website and decided to go for something non-traditional – and everyone loved it!"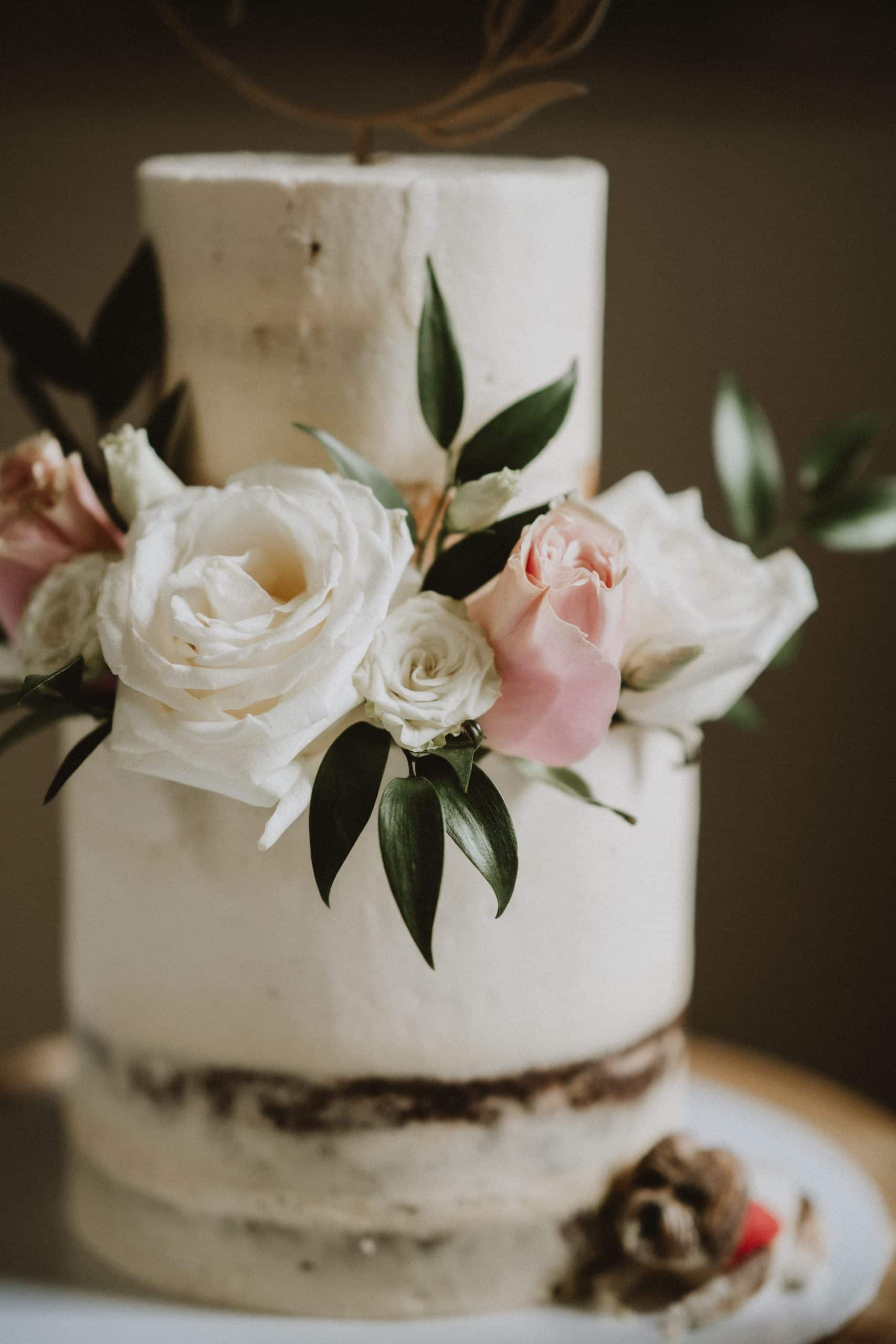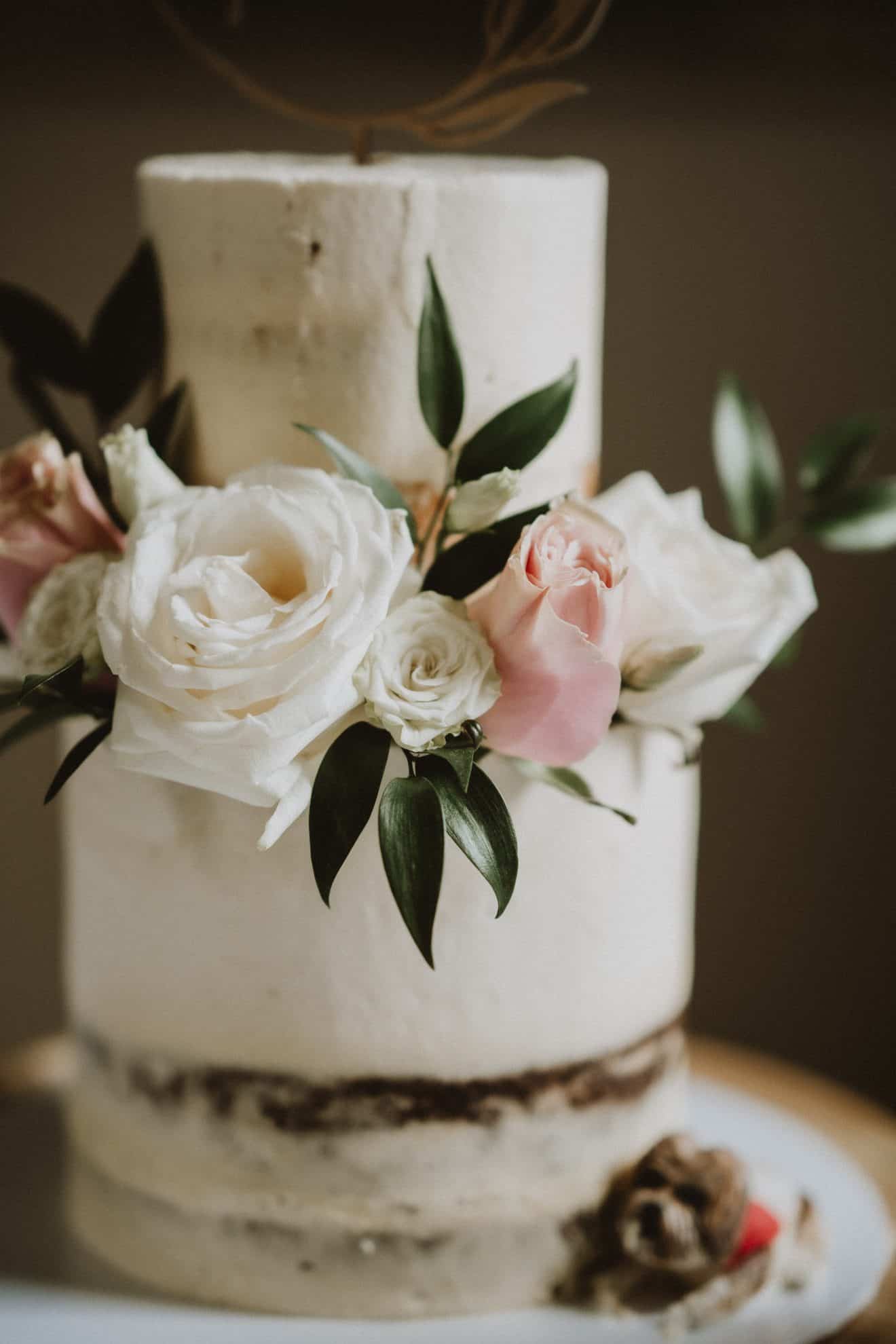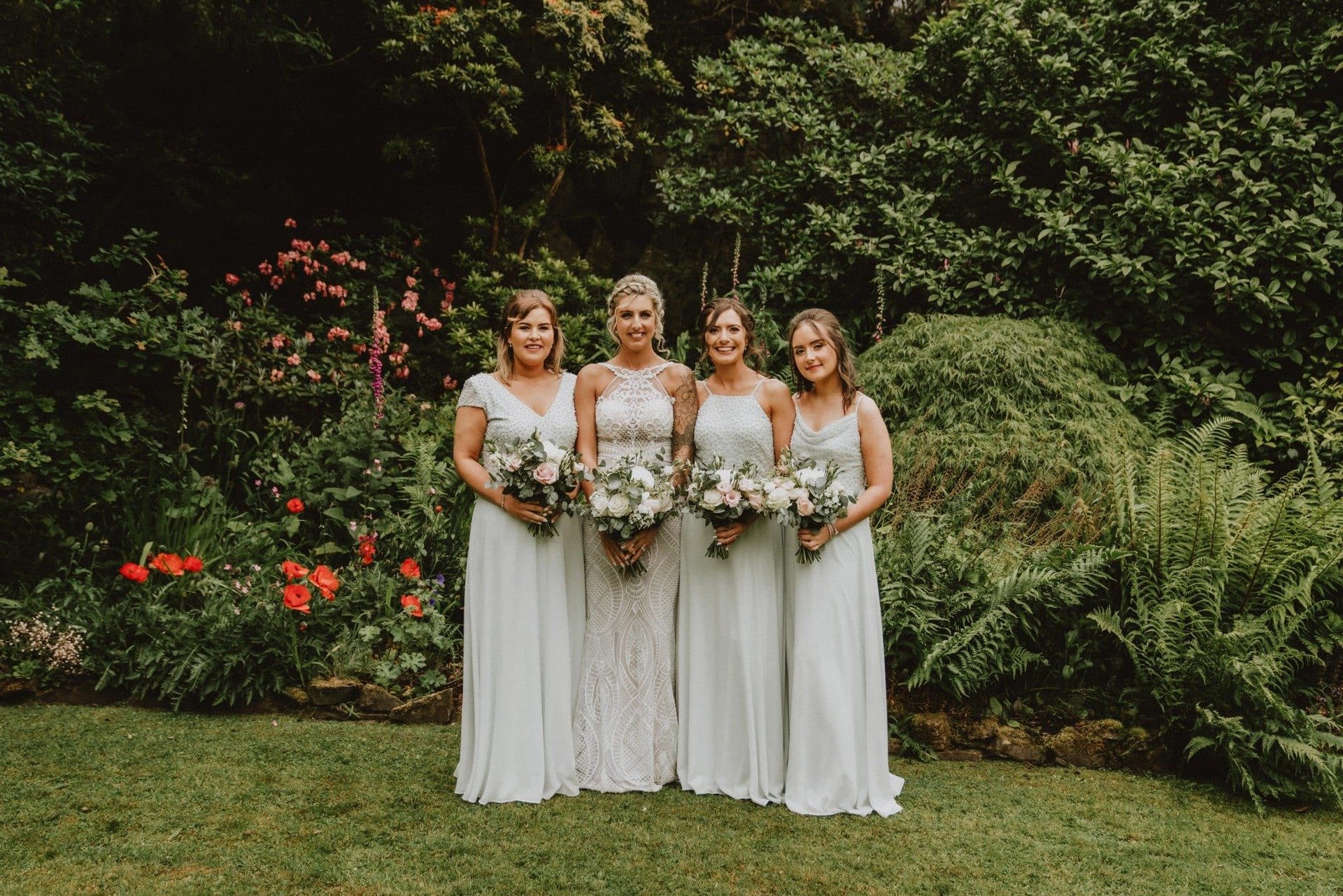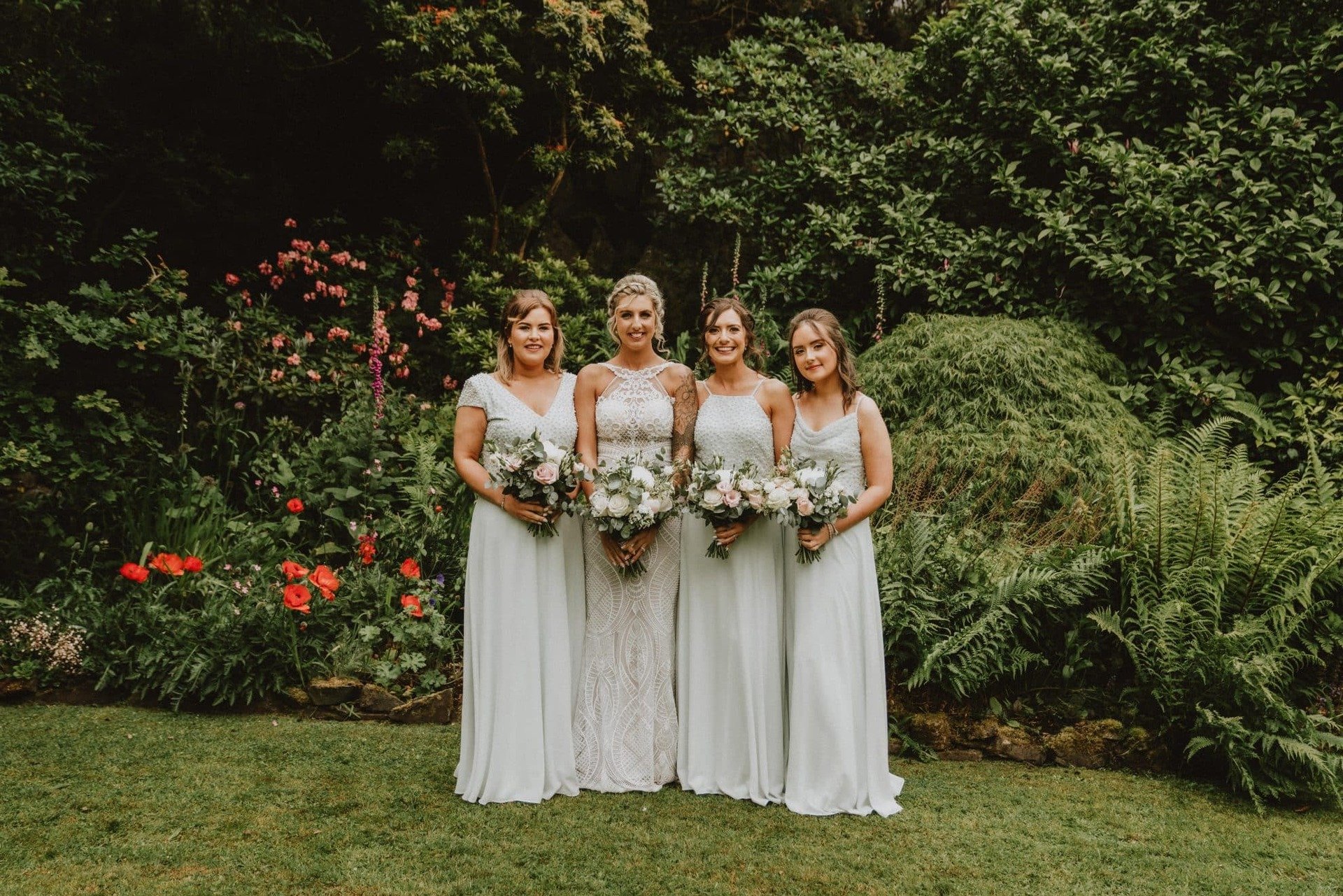 FAVOURITE MOMENT
Shannon and Lee shared many special moments from their big day, but their favourite has to be their first looks.
Shannon reminisces: "My favourite moment was when we had all our first looks – we did one with my bridesmaids, my dad and Lee. I also loved walking down the aisle to become Mrs McAleese."
Lee adds: "My favourite moment of the day was when we got the minster to help us prank my best man Karl with an empty ring box. When he opened it he was in complete shock and horror, his face was a picture!
"Overall we had the best day ever, it had so many moments we wish we could relive over and over again we would 110% do it all over again if we could."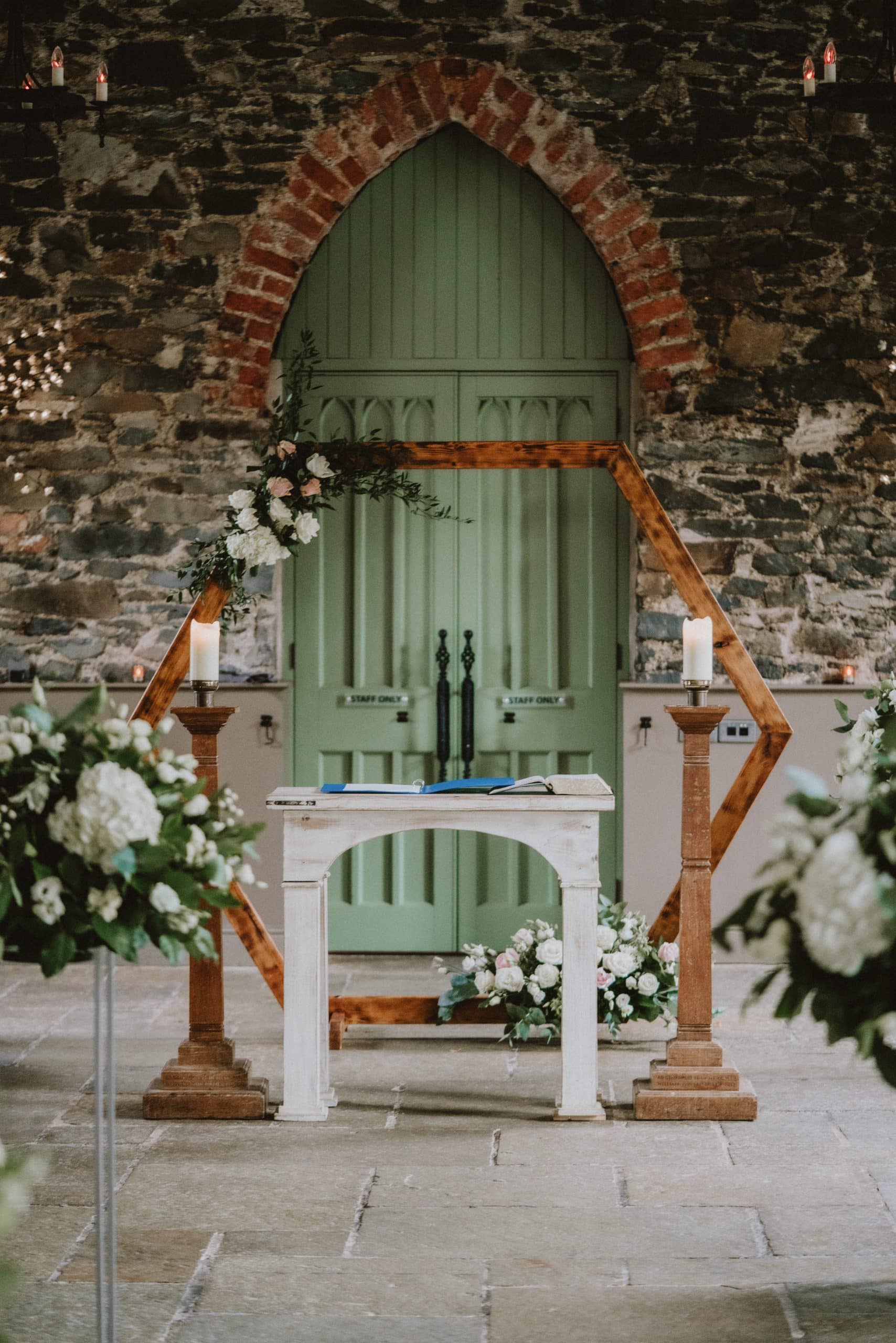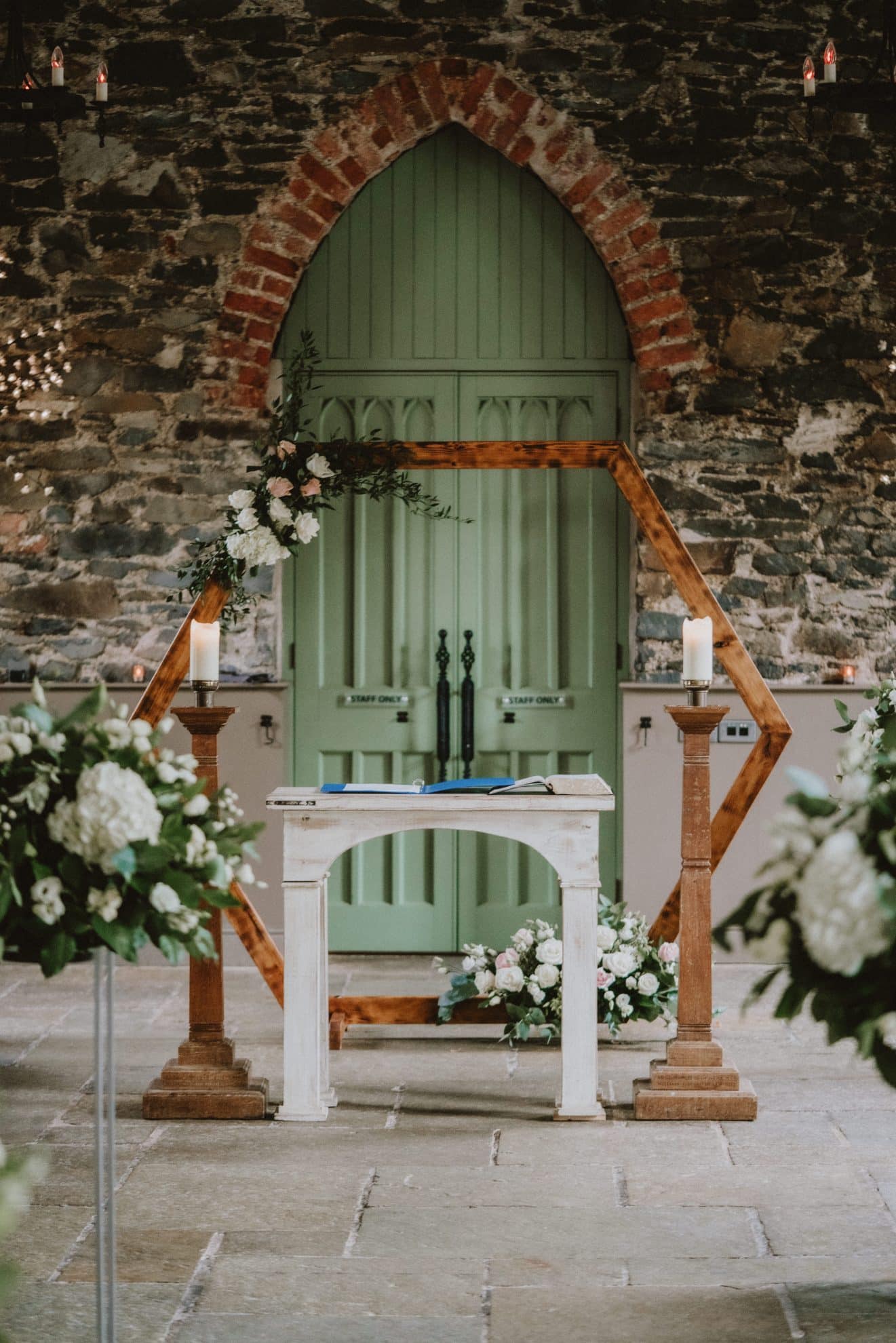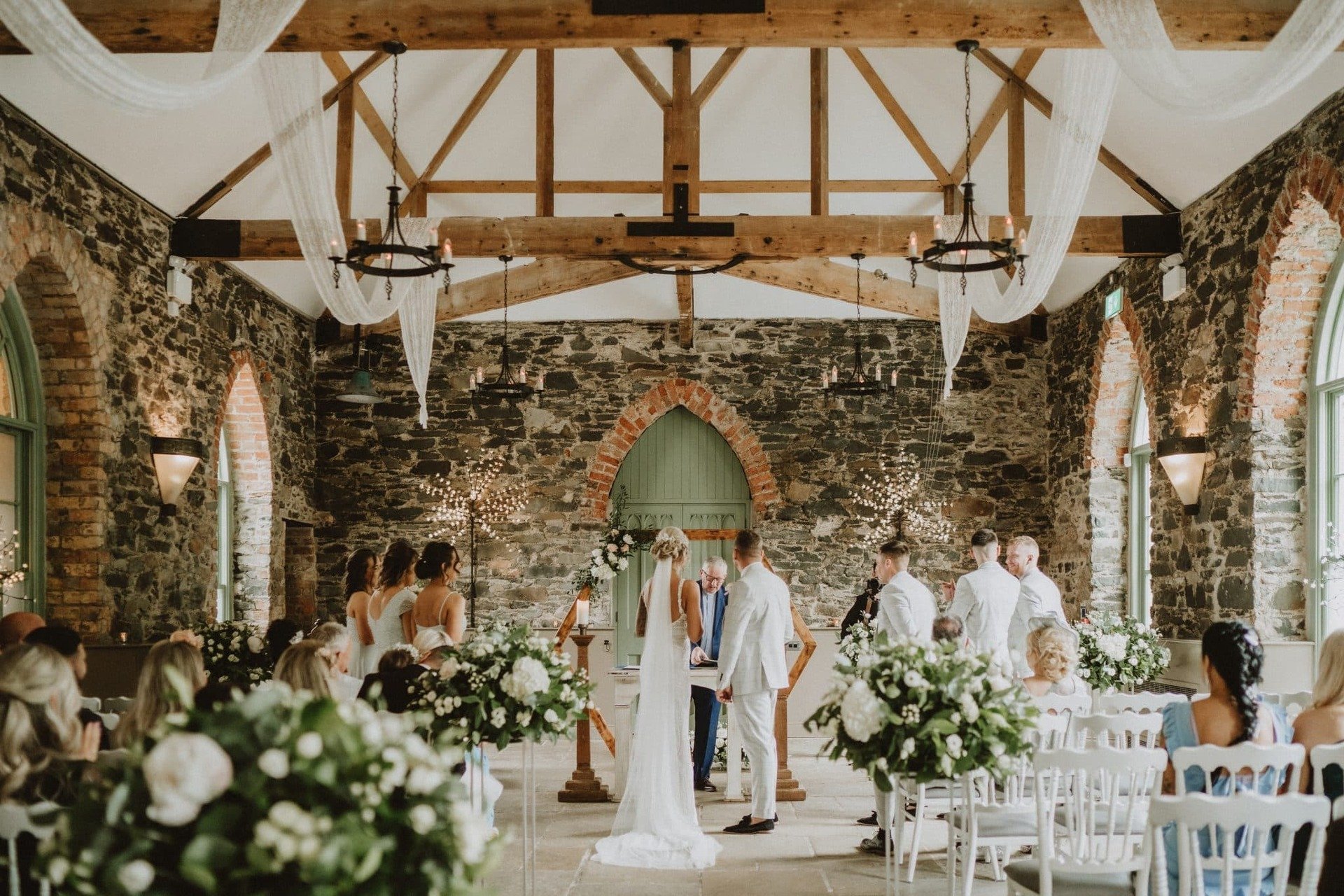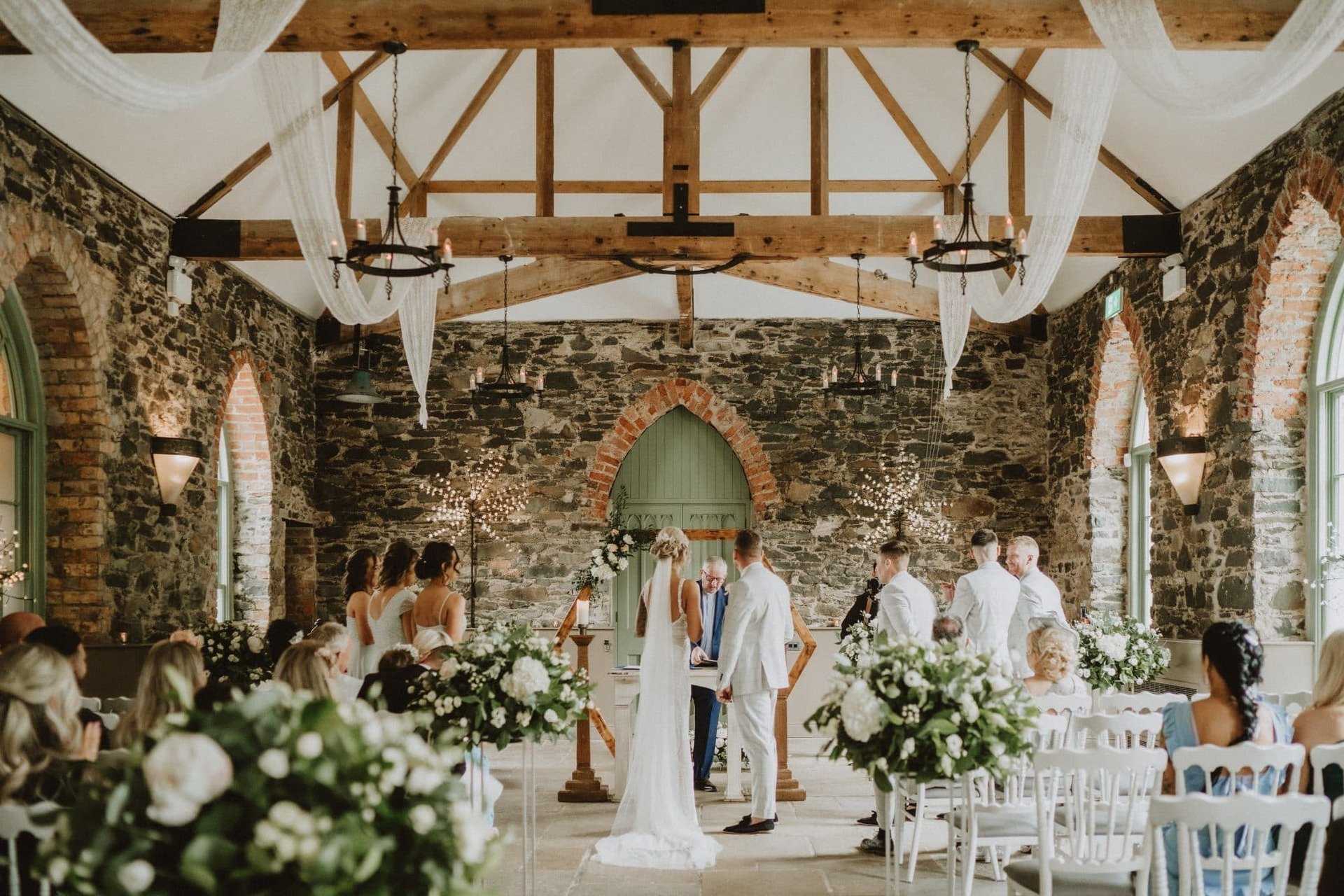 BRIDAL ADVICE
For all the brides and grooms out there planning their own big day, take some wise words of advice from Shannon and Lee.
They say: "Just enjoy it! We know everyone says 'don't stress, it will all work out but it 100% does! Just let everything fall into place and you will have the best day ever. But make sure to take 10 or 15 minutes during the day to have some time to yourselves as the day will fly in and that short time alone is amazing."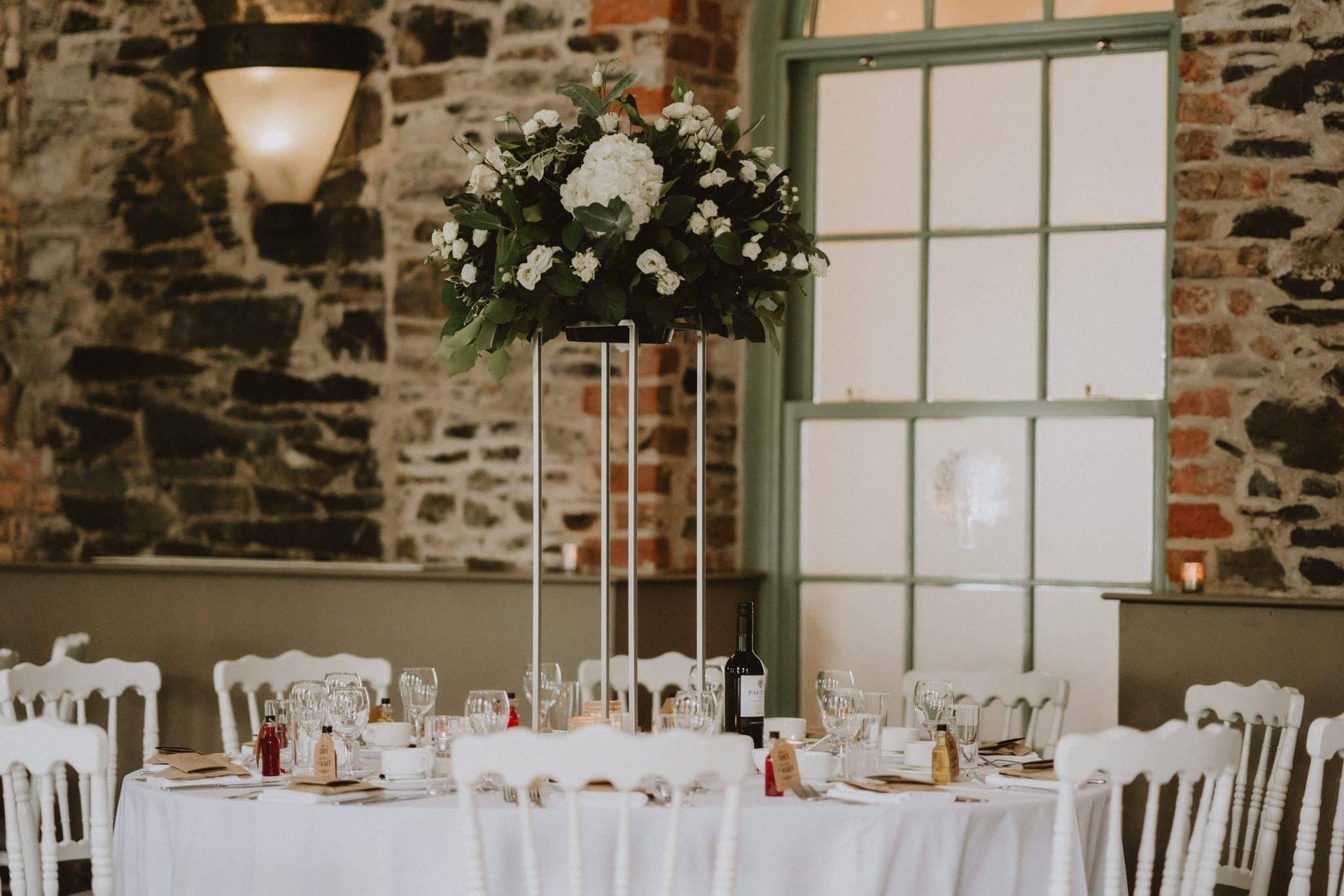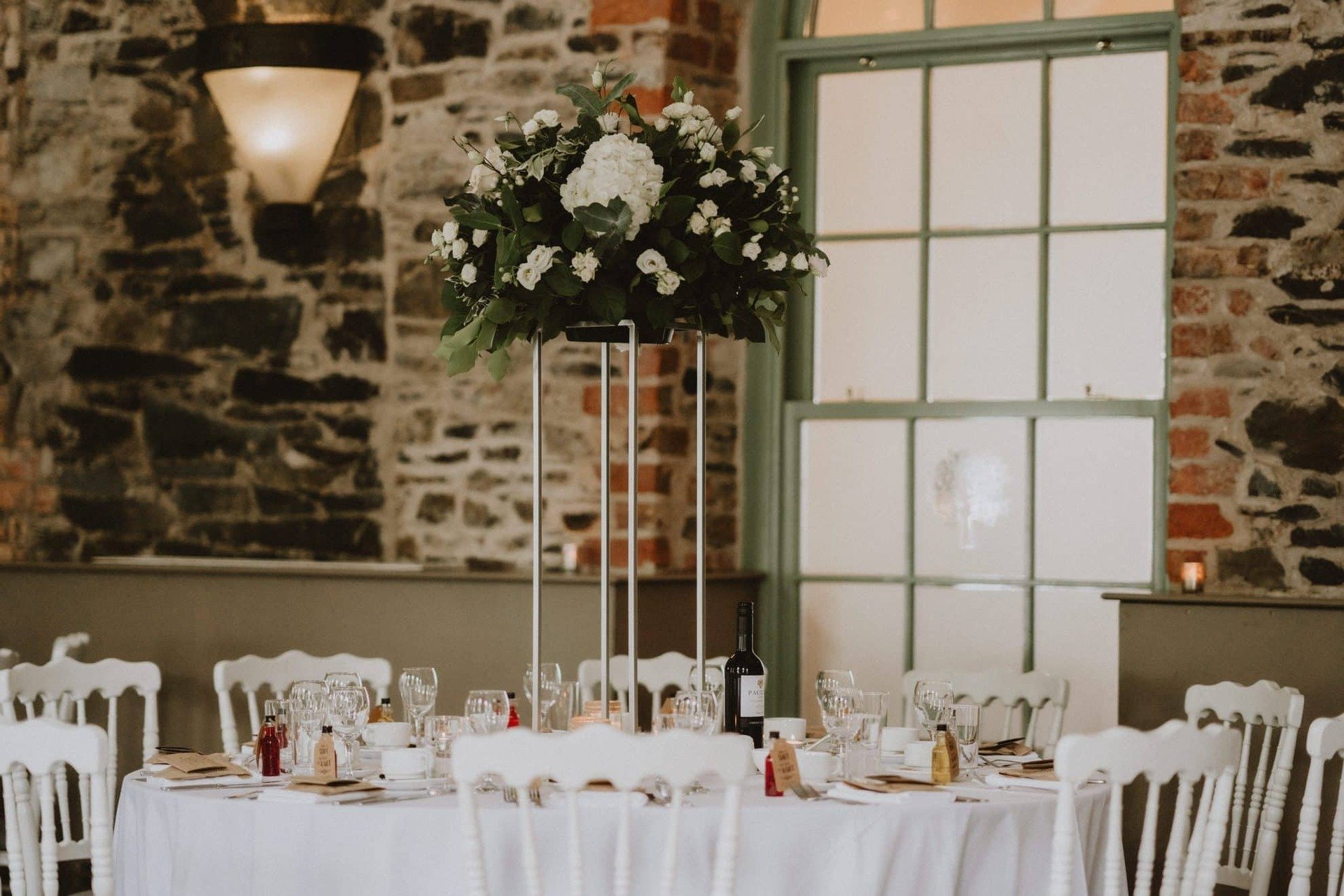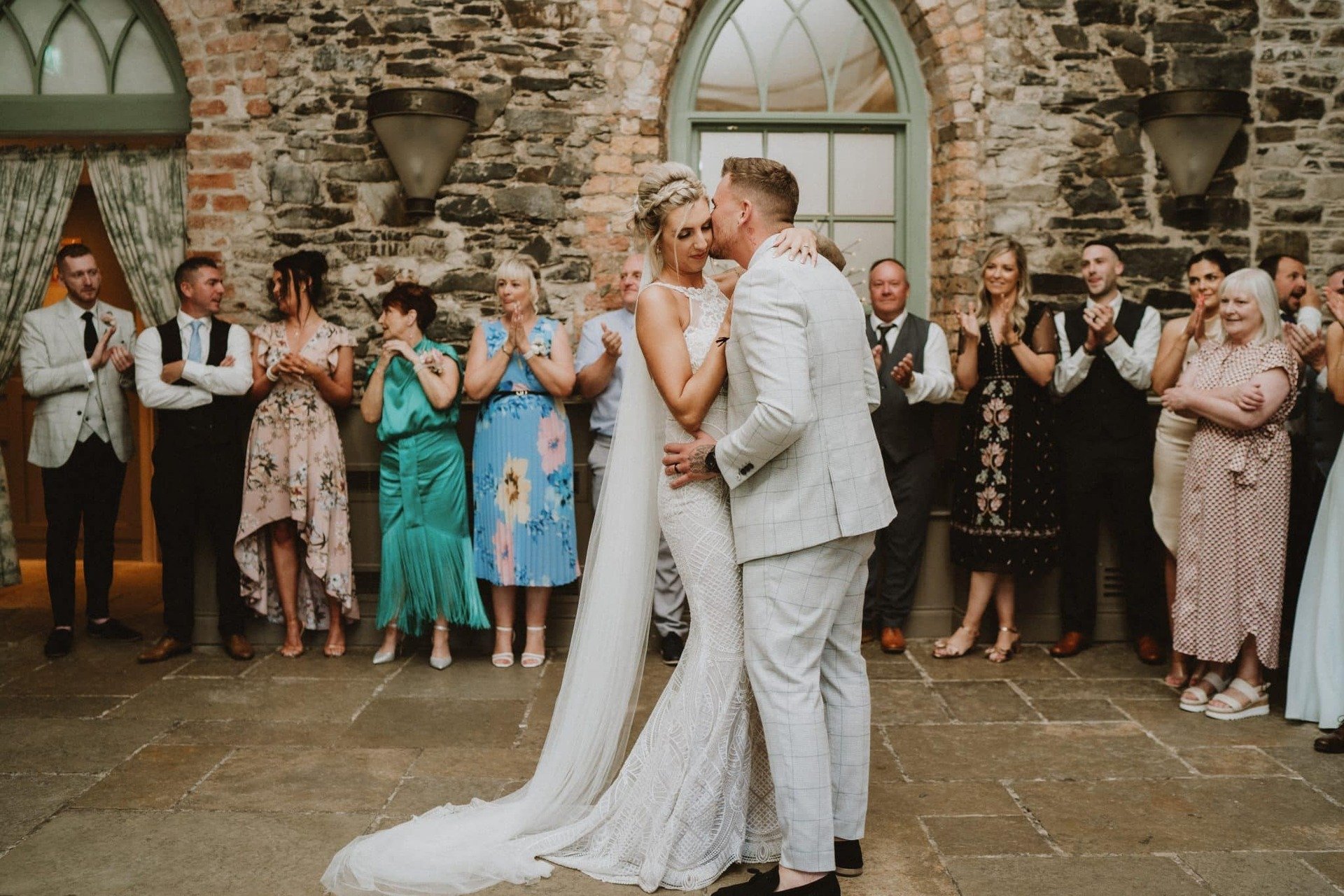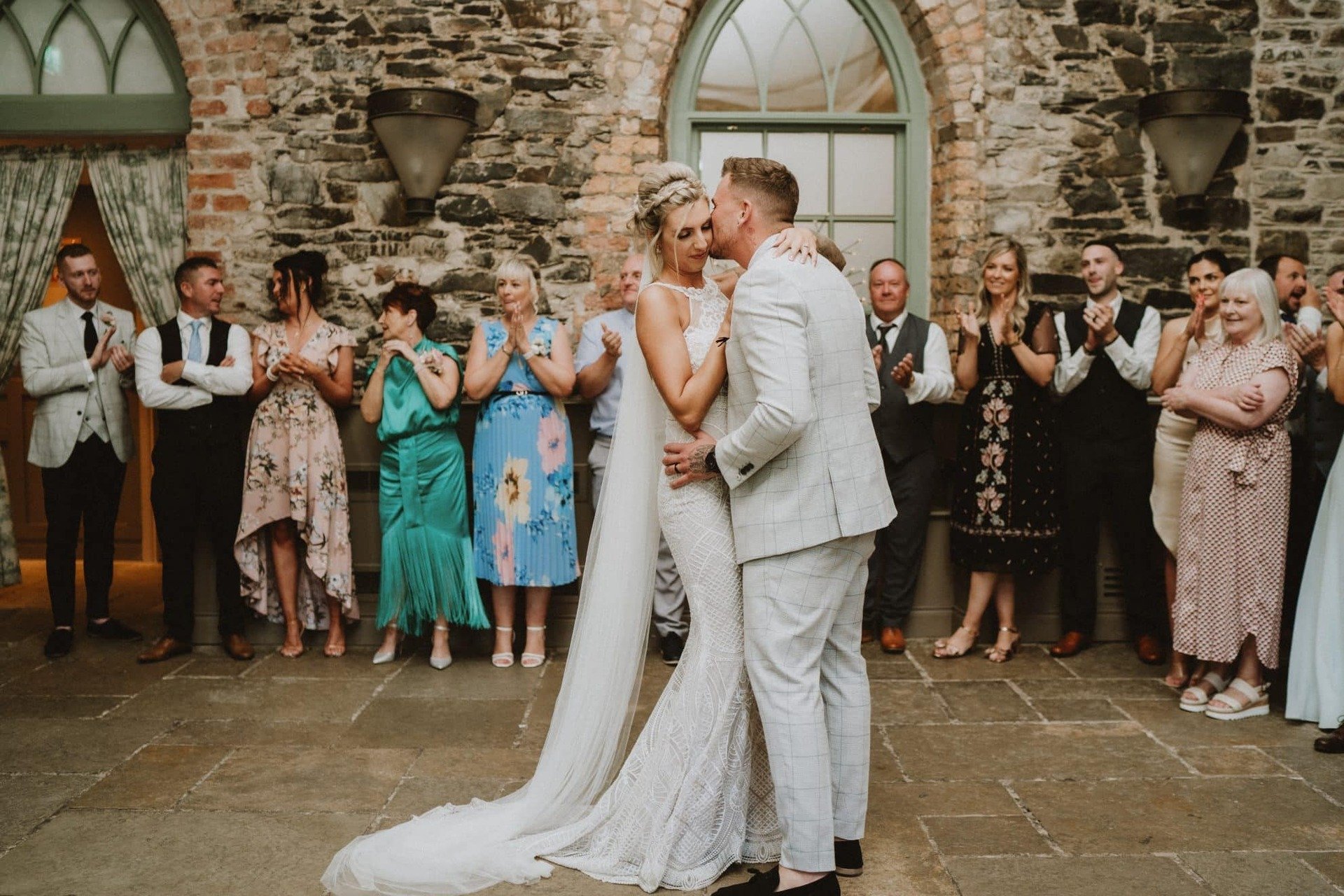 DREAM WEDDING TEAM
Venue: Orange Tree House
Photography: Ryan Ward Film & Photography
Cake: Yum's The Word
Flowers: Floralicious Designs
DJ: David Ralston (AKA Rally)
Makeup: Helen McClurg
Hair: Courtney from Avenue Beautiful Hair
See more inspirational real-life weddings HERE!