Neutral tones, mix and matched styles and subtle sequins… these are the trends to look out for this wedding season!
Looking for some stylish bridesmaid inspo for your 2023 or 2024 wedding? Not to worry, we've uncovered all bridesmaid dress trends in 2023! We've gathered from all the latest bridesmaid collections along with runway trends and our real-life brides!
From neutral shades, to trending colours and elegant patterns, keep on scrolling for some fresh fashion inspo to help your girls look divine and create the perfect wedding aesthetic…
Different Coloured Bridesmaid Dresses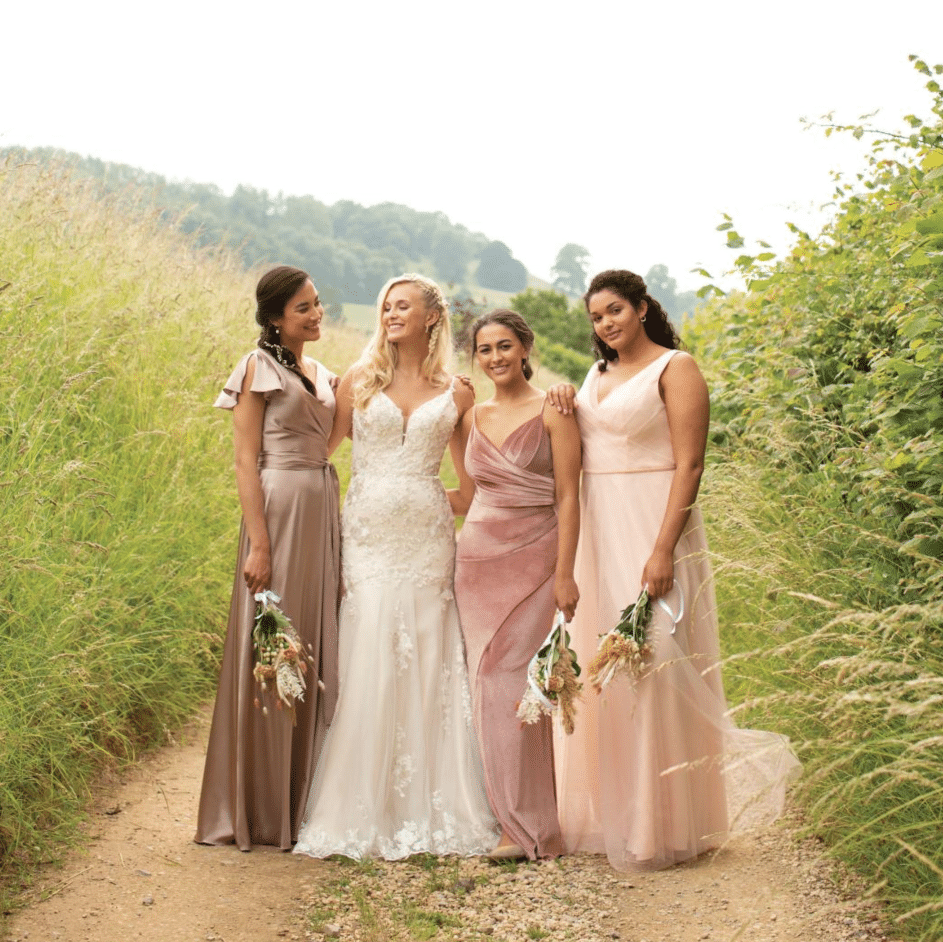 Multiple Styles by True Bride stocked at Tamem Michael & Perfect Day
The biggest bridesmaid dress trend of 2023 that we've noticed taking place is individuality! You want your bridesmaids to look and feel their best too and choosing different styles and shapes can help them feel confident and will add a modern and contemporary touch to your day.
Satin Bridesmaid Dresses
Style LB047 by Dessy stocked at Divinity Bridal & Perfect Day
High-shine fabrics are predicted to be in for 2023. Satin is proving to be especially popular. We also expect to see more versatile slip dresses that can then be repurposed. Sustainable fashion is also on the increase. Why not make it look even more special by having all your bridesmaids in different colours, tones and styles!
Neutral Bridesmaid Dresses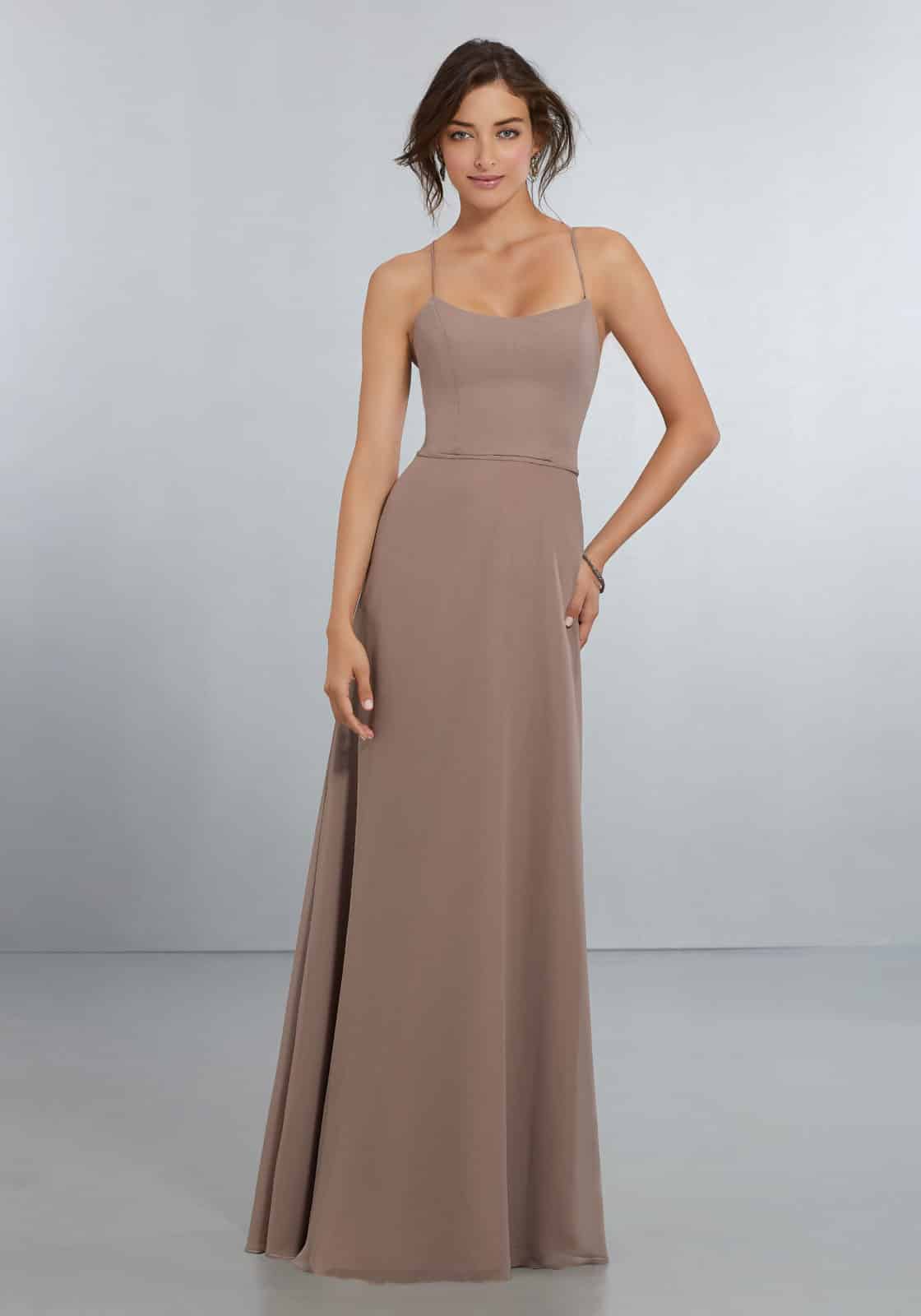 STYLE #21559 Chic Chiffon Bridesmaids Dress with Criss Cross Back by Morilee stocked at La Bella Sposa
Wedding parties in 2023 are predicted to be filled with neutral tones. Pro tip: Choose different neutral tones for your bridesmaids that compliment their differing skin tones. You can also choose some dresses with embellishments and some simple and minimalistic to add dimension and texture to the overall look.
Multi-way Bridesmaid Dresses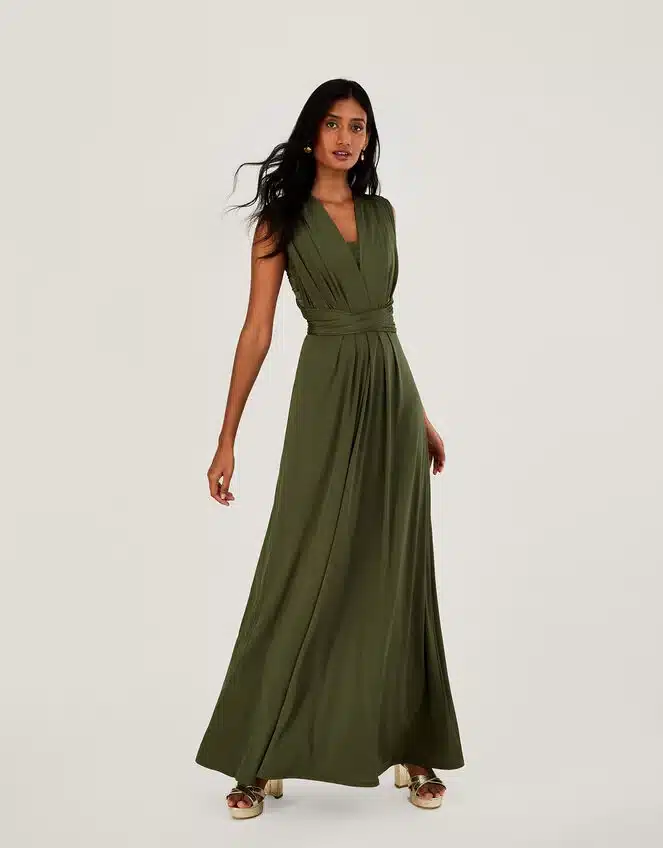 Thea Twist me Tie me Maxi Dress Green by Monsoon
Switch it up with multi-way bridesmaid dresses such as these beautiful styles from Monsoon. With this type of style you can wrap, twist and tie in multiple different ways to create a unique style and taste that if flattering for each your girls and creates a unique yet put together look.
Floaty & Florals Bridesmaid Dresses
(Left to right) Style Falini & Hanika by Pronovias stocked at Romantique Bridal & McElhinney's Bridal Rooms
Spring is just over the hill which means airy, floaty and floral dresses are on the horizon! These are especially beautiful for an outdoor wedding abroad, in the garden or if you just want that feminine and effortless effect for your bridal party.
RELATED TO: 15 Beautiful Blue Bridesmaid Dresses For A Cool Wedding
Sequin Bridesmaid Dresses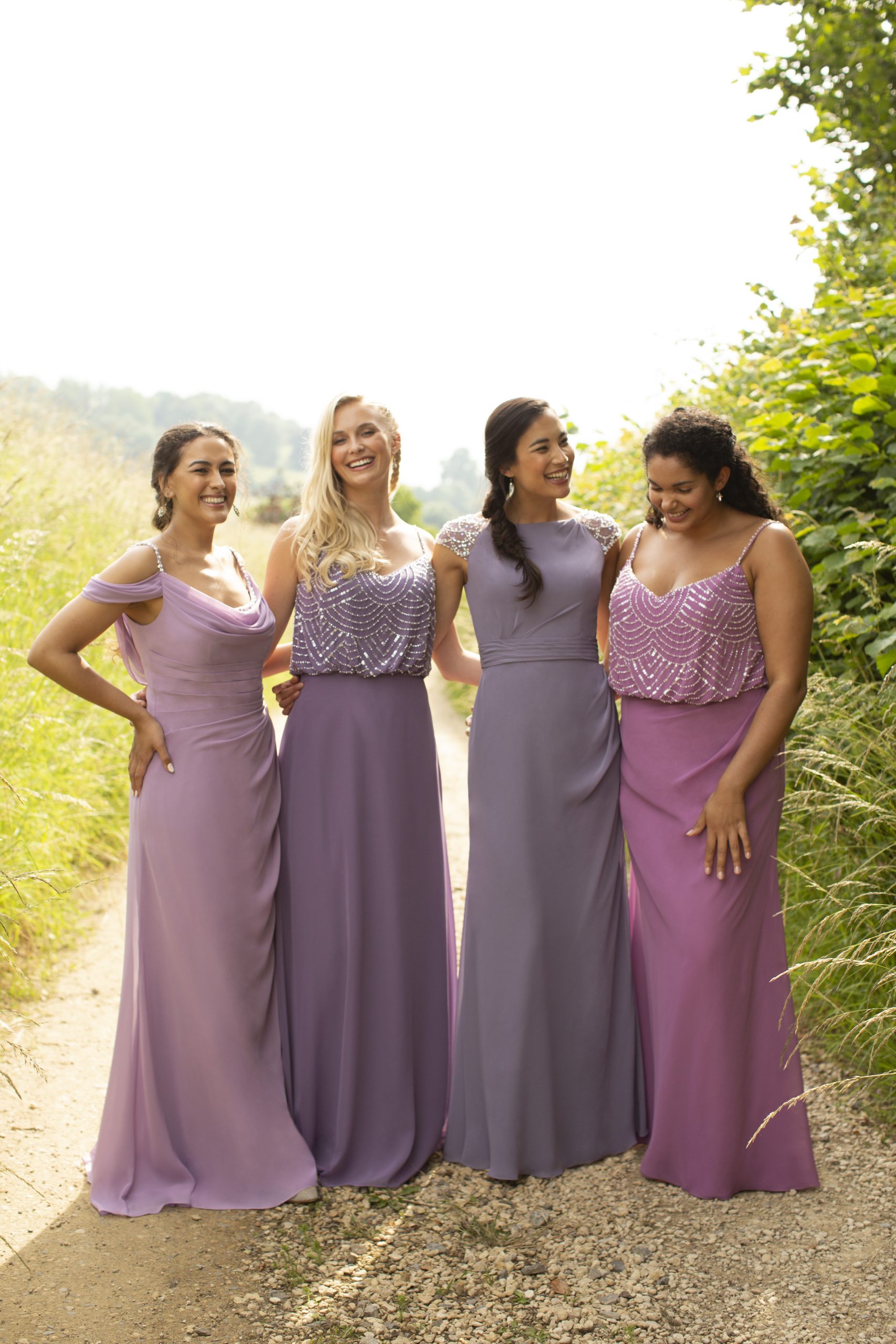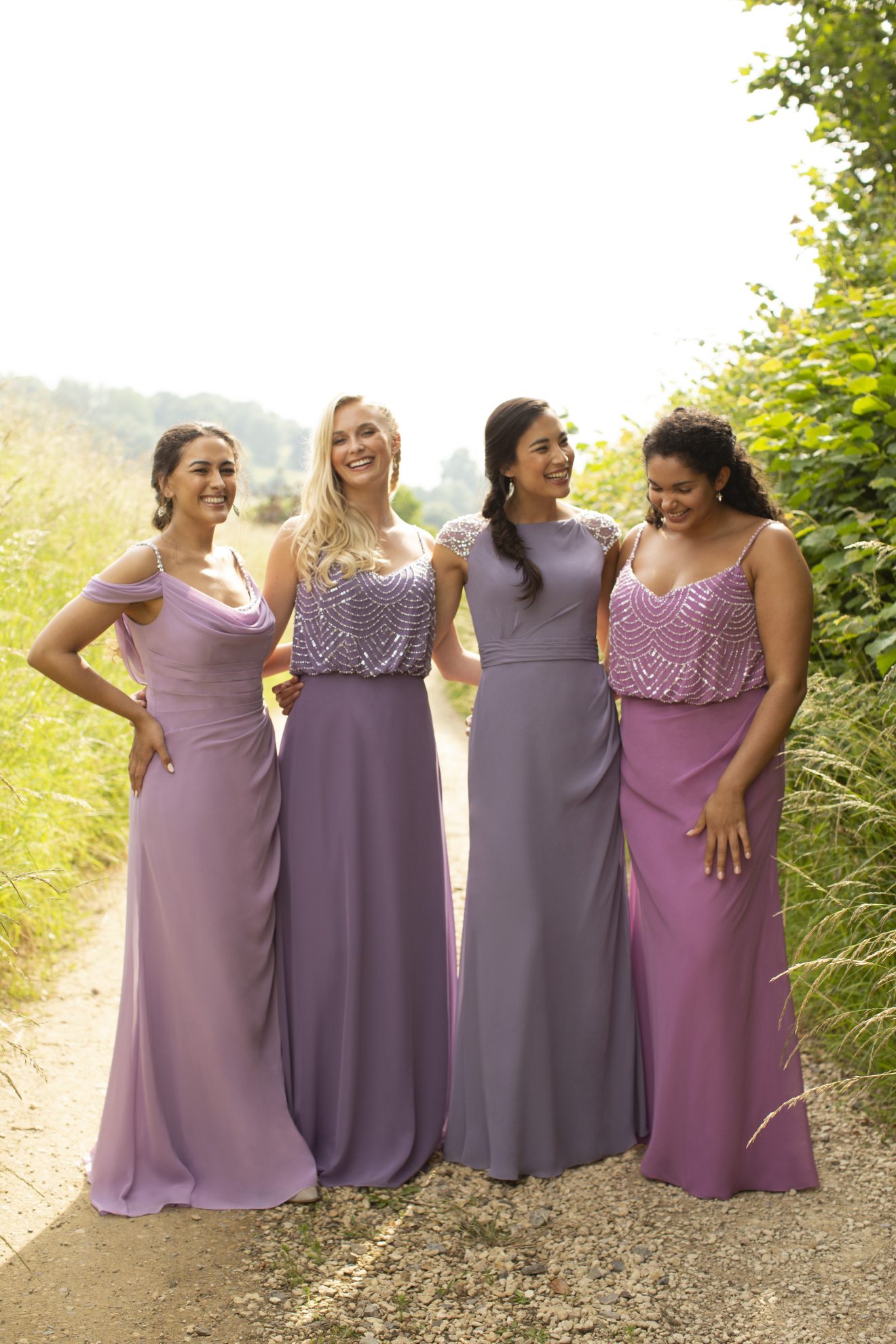 (Left to right) Style M676, M489, M686, M695 by True Bride stocked at Tamem Michael & Perfect Day
We love a a little sparkly when it comes to bridesmaid dresses! We've noticed subtle sequins becoming a much-loved trend this wedding season with delicate details that add that extra touch of glitz and glam. These styles from True Bride are the perfect example of stylish and simple.
Still looking for Bridesmaid Dress Trends in 2023? Check Out Our Wedding Directory Here!
Sign up to our newsletter to get all the latest from The Wedding Journal! Join Here>>>>http://eepurl.com/ck9vLb