Looking for a Magical Christmas Wedding to give you some Inspo? You have to Check out this Real-Life Wedding!
Nicole Kennedy & Russell Crawford made the most of the festive season and tied the knot at Drenagh Estate on the 18th of December!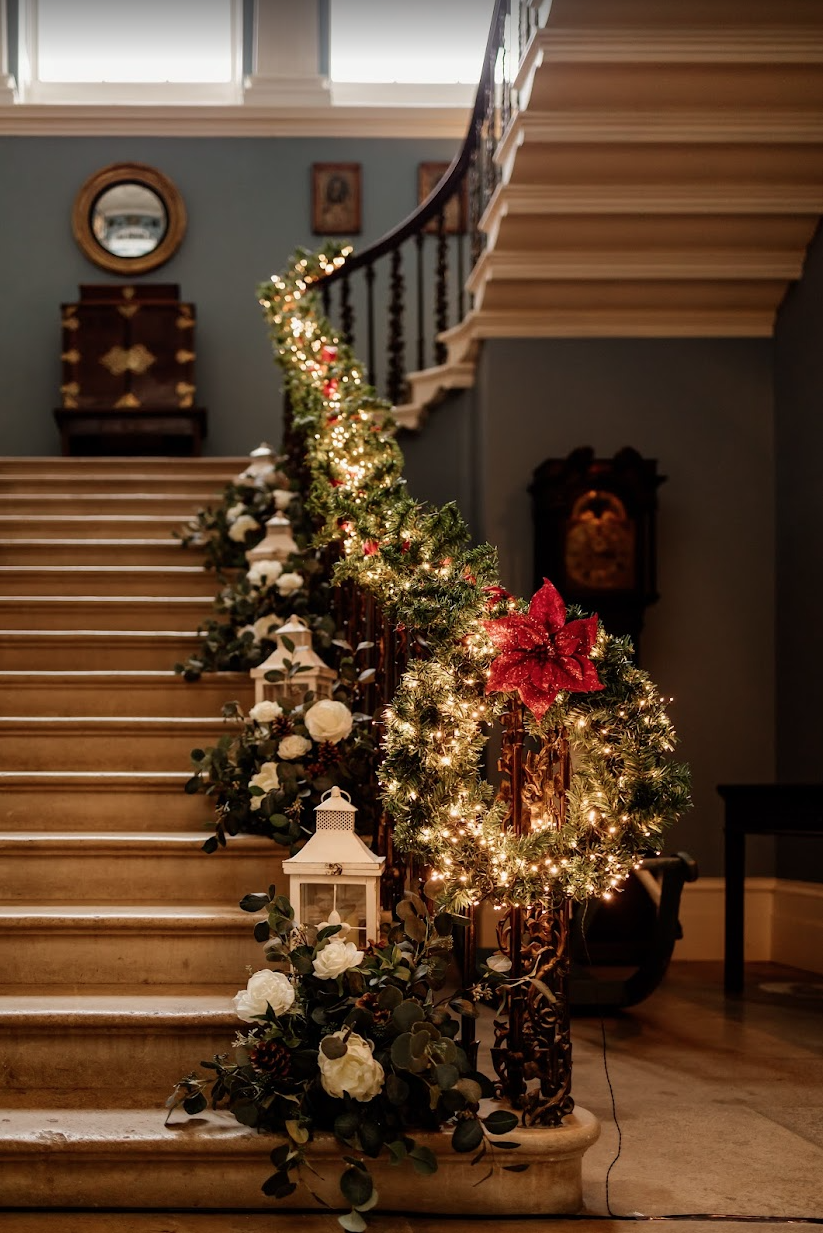 How did you both first meet?
We originally met years ago through the same friend circle but went our separate ways, years on we met again in 2019. First impressions are not always correct it seems and we hit it off second time lucky! Russell does not take hints so I had to pucker up and tell him I liked him, it worked and we went on our first date and we haven't been able to get rid of each other since.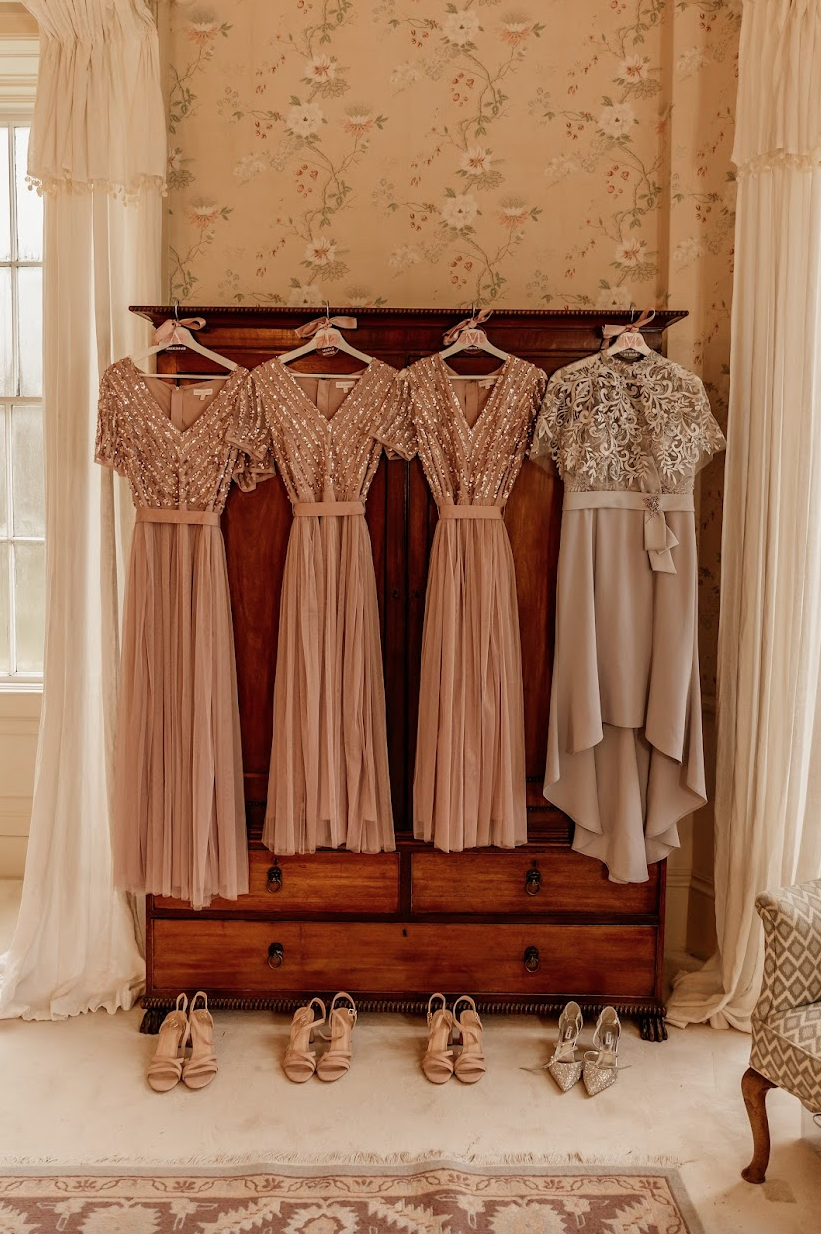 Tell us about the proposal!
We got engaged in 2021. Russell swept me away on a refreshing trip to Dublin which was something we had been looking forward too. We went adventuring through the city by day and out on the town by night. Then Russell popped the question!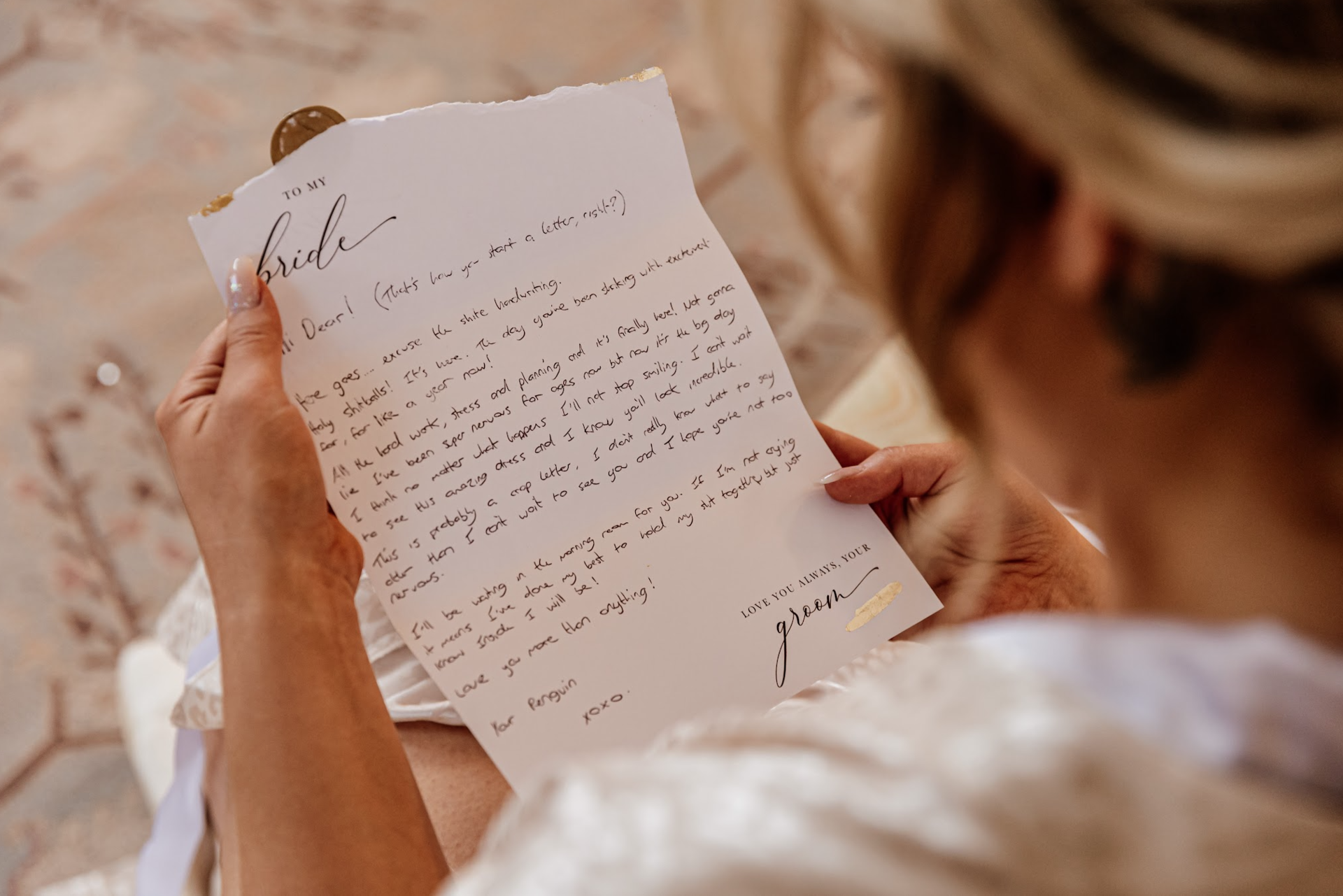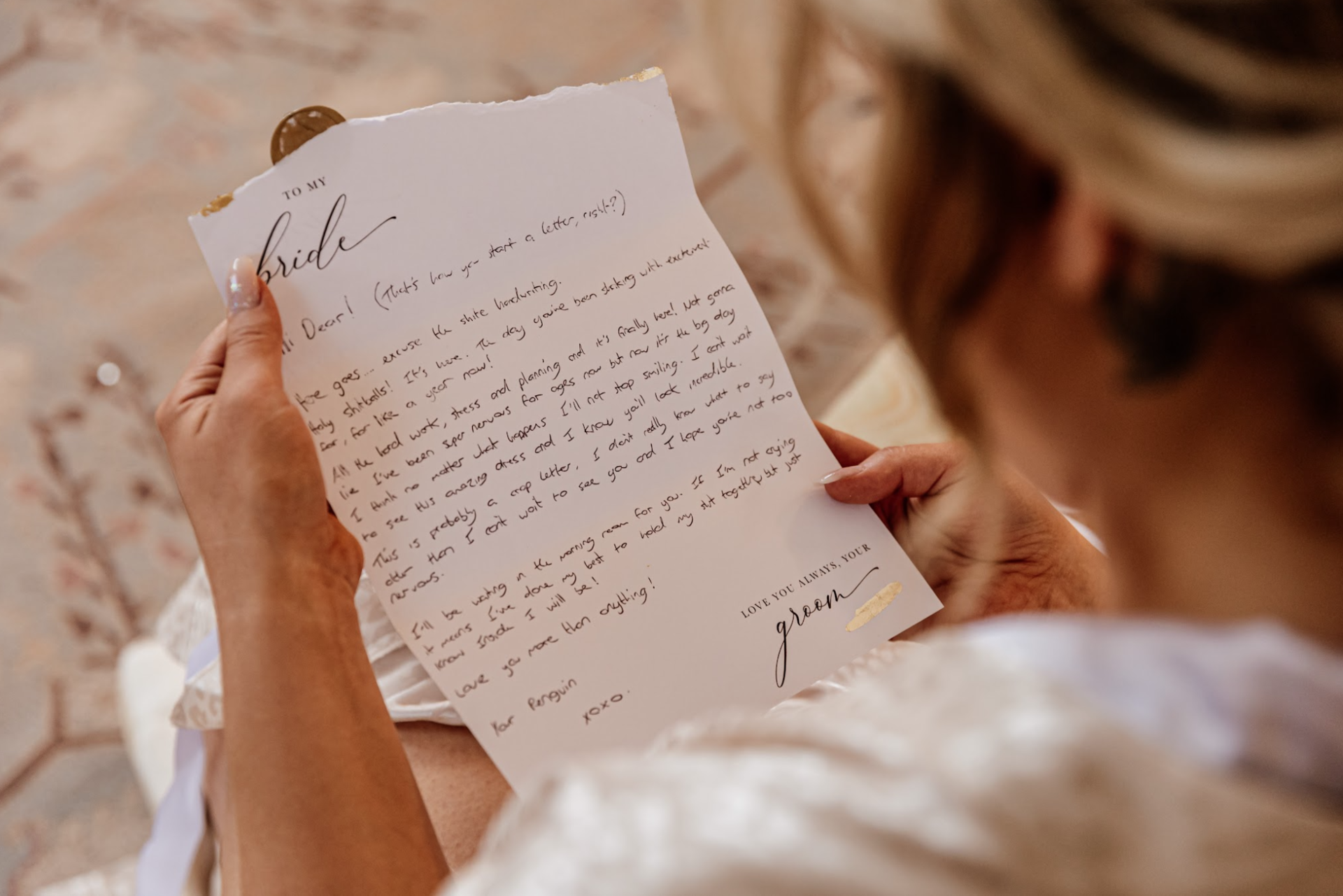 When did you start planning your wedding?
The planning began almost immediately when we got back from Dublin. We planned the whole thing ourselves and I say "we" of course I mean "I". The process was so exciting and also a little daunting, like many we had never done this before! We were very focused on getting great suppliers who would lead the way.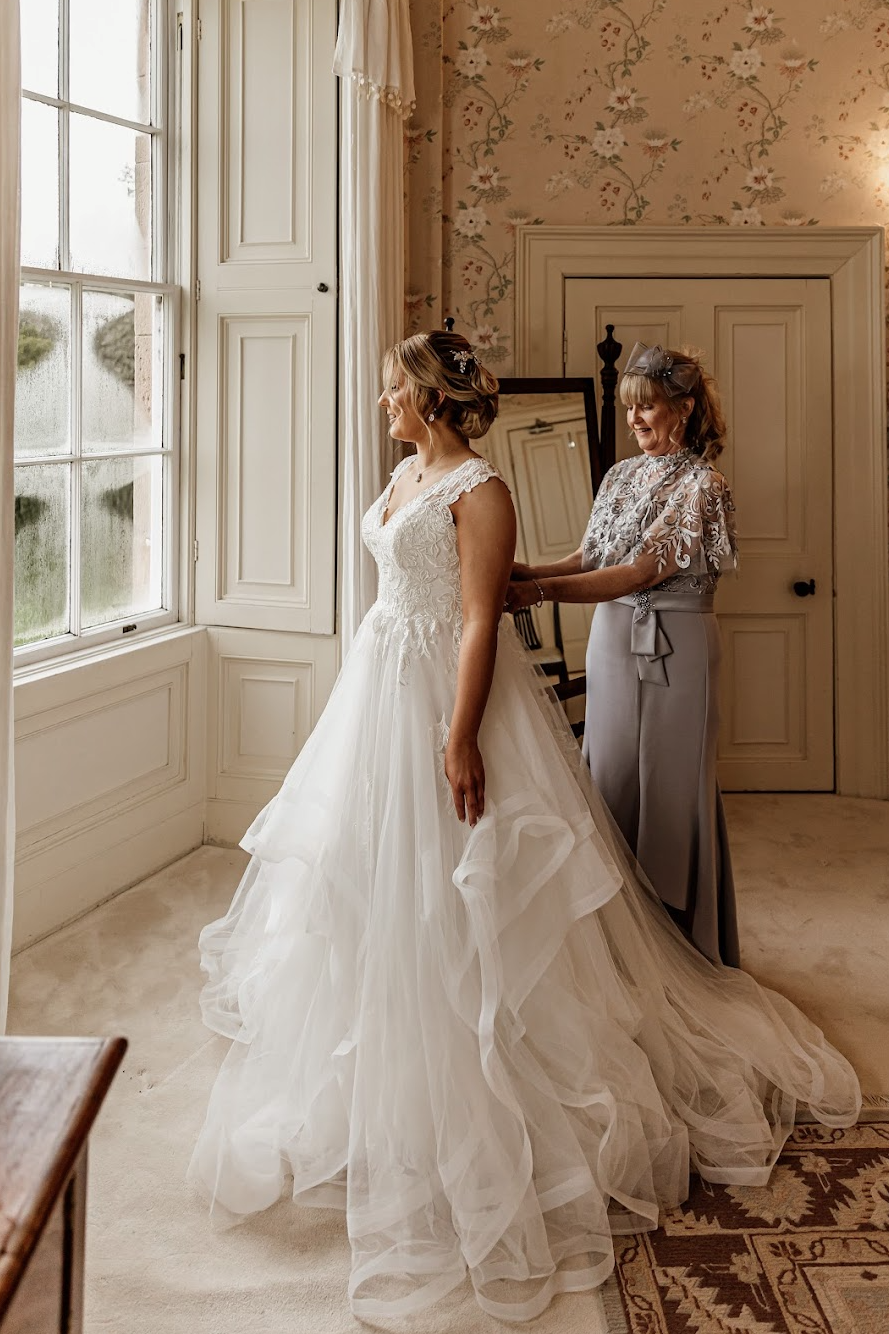 The biggest obstacle for us was finding the venue. It's not just the place, it's the team of people that make it feel like home which is something you will want on your big day. After a month or so we finally found Drenagh Country Estate in Limavady.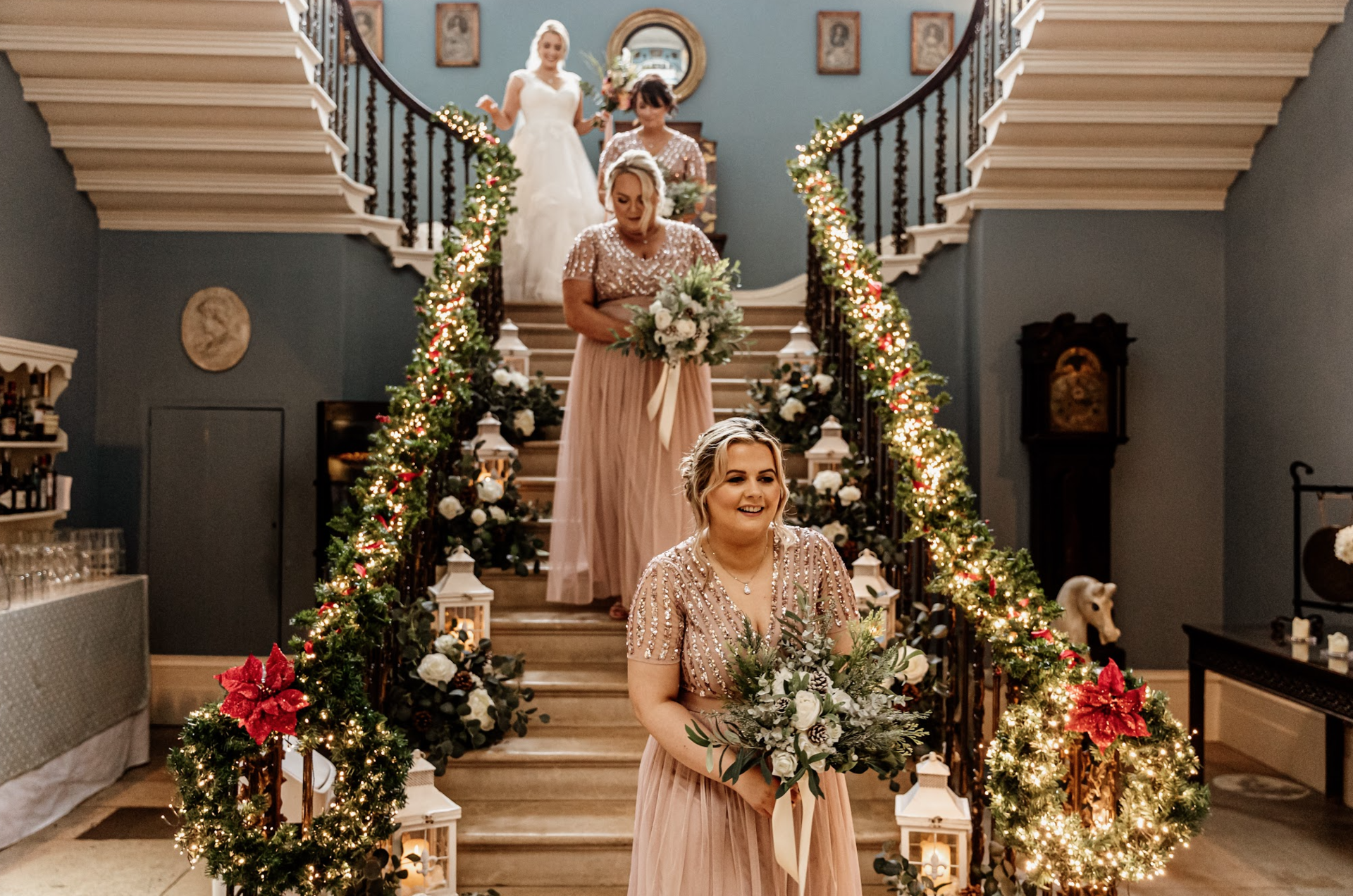 We wanted an intimate ceremony at Christmas time and there was no better place. We then moved on to the other things that book up very quickly. With our wedding, we also had to be wary of the time of year we needed these suppliers! December is often a very busy time for everyone.
Tell us a bit more about the venue
The whole house was decorated for Christmas with fireside songs being played by piano, the whole setting was idyllic. Our numbers were small with around 40 guests so we wanted an intimate ceremony with a close family Christmas day feeling. We also opted for a circular ceremony decorated with fairy lights and garland.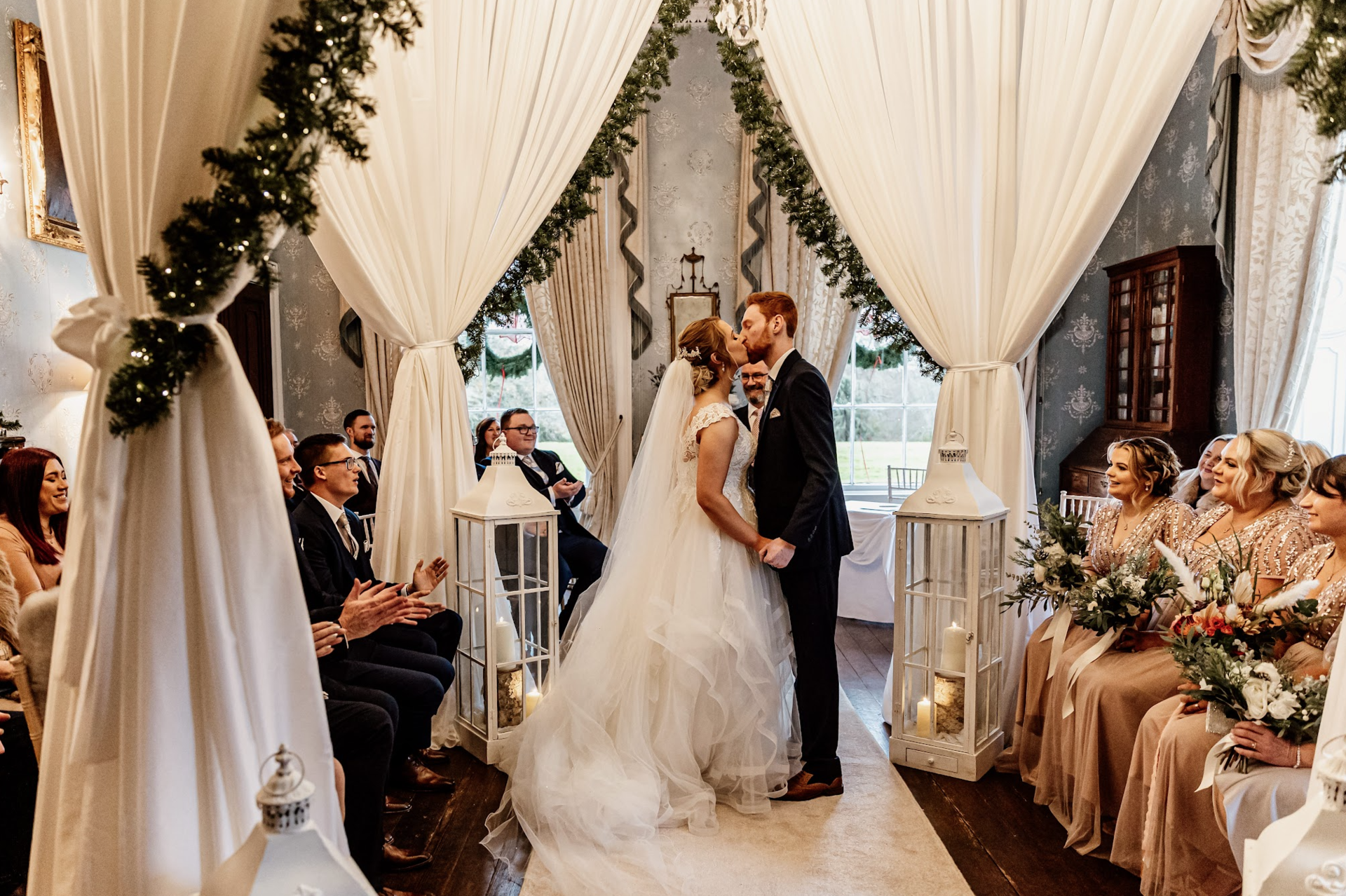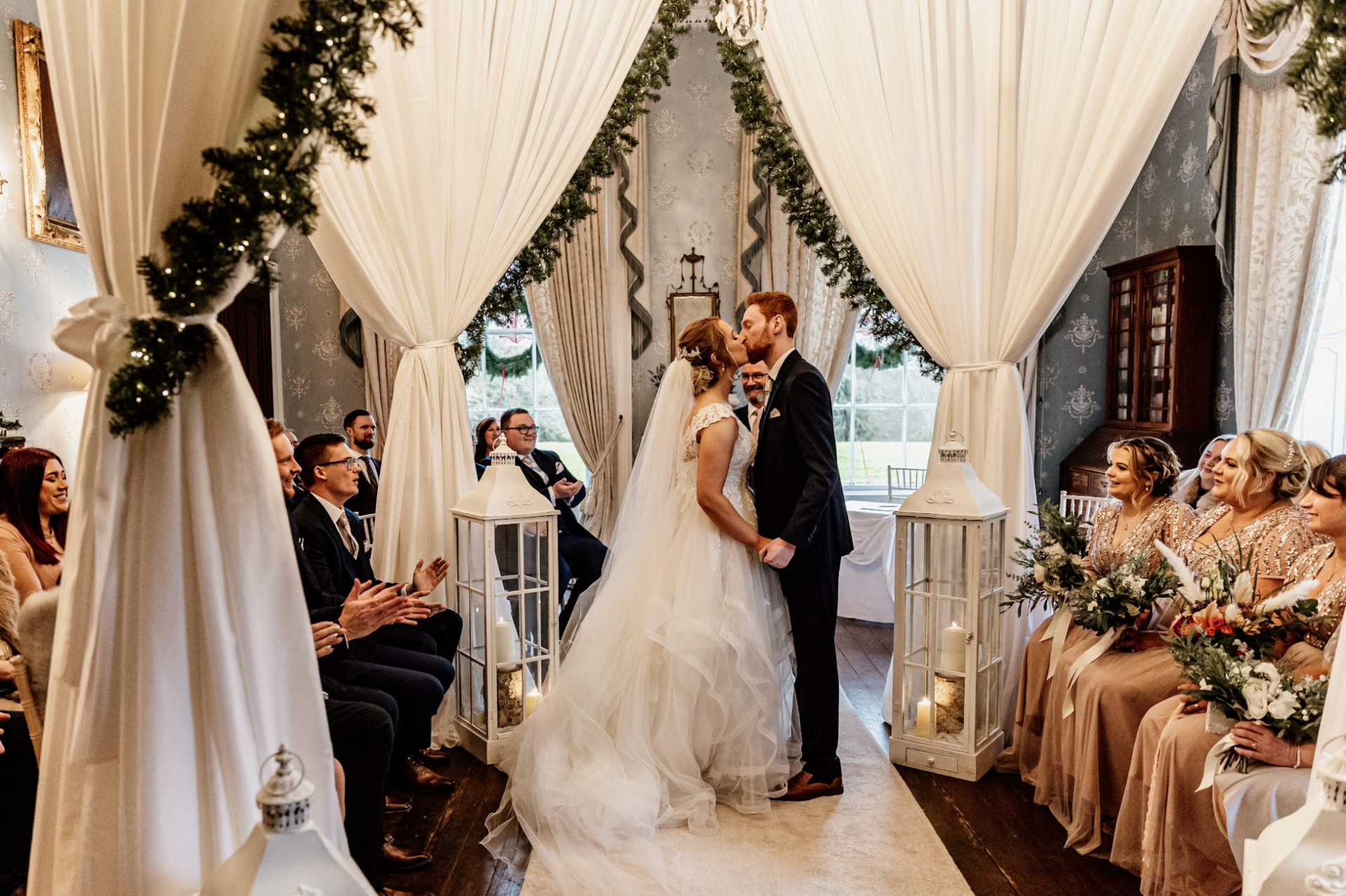 Who captured your day?
Our day was captured by Mark Barnes Photography. His work is fantastic and he has a great sense of humour to put anyone at ease, What I especially liked was he took the time to get to know every member of the bridal party which helped throughout the day to round people and guests up for photographs.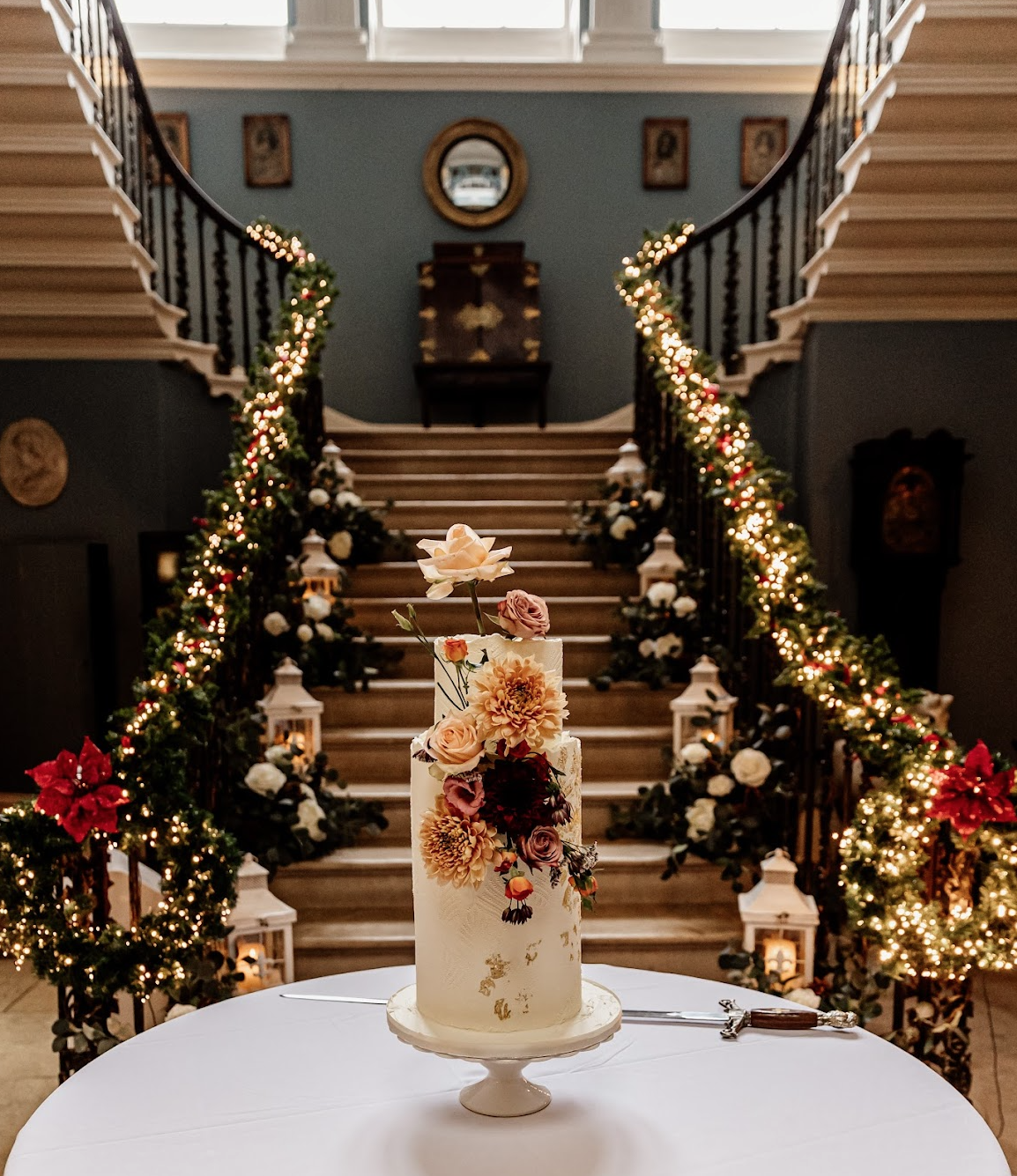 What did you and the bridal party wear?
My dress was by Stella York from LA Bridal and ended up being the first dress I tried on after many deliberations no other dress made me feel like this one. I originally said absolutely no veil and no princess gown and came out with both the dress seemed to know me better than I did, I loved how the dress made me feel and I couldn't stop smiling. The shoes were Jimmy Choo Love 100's in shimmering metallic silver fabric with an ivory tulle overlay, sparkle was more than acceptable with this being a Christmas wedding.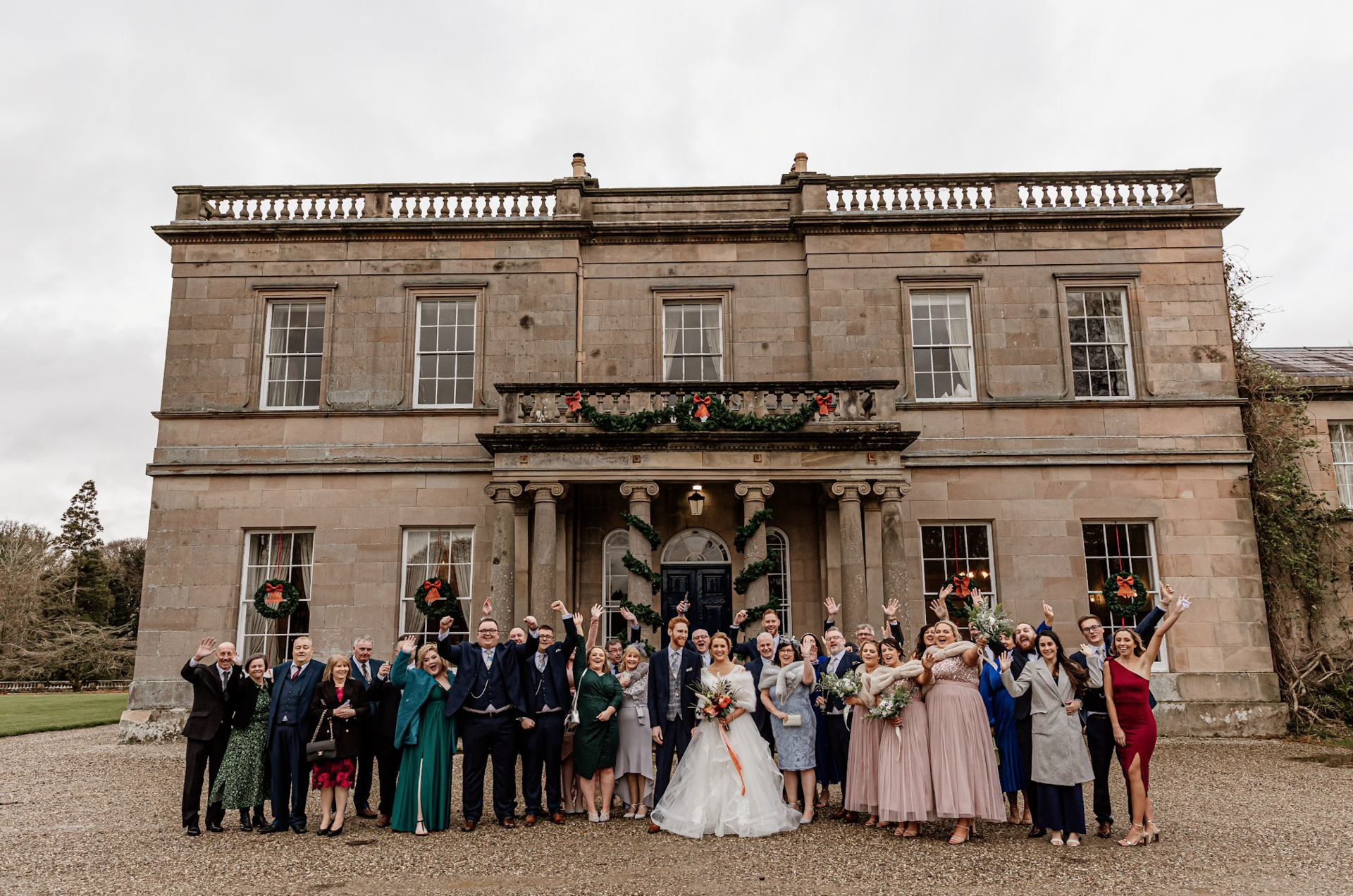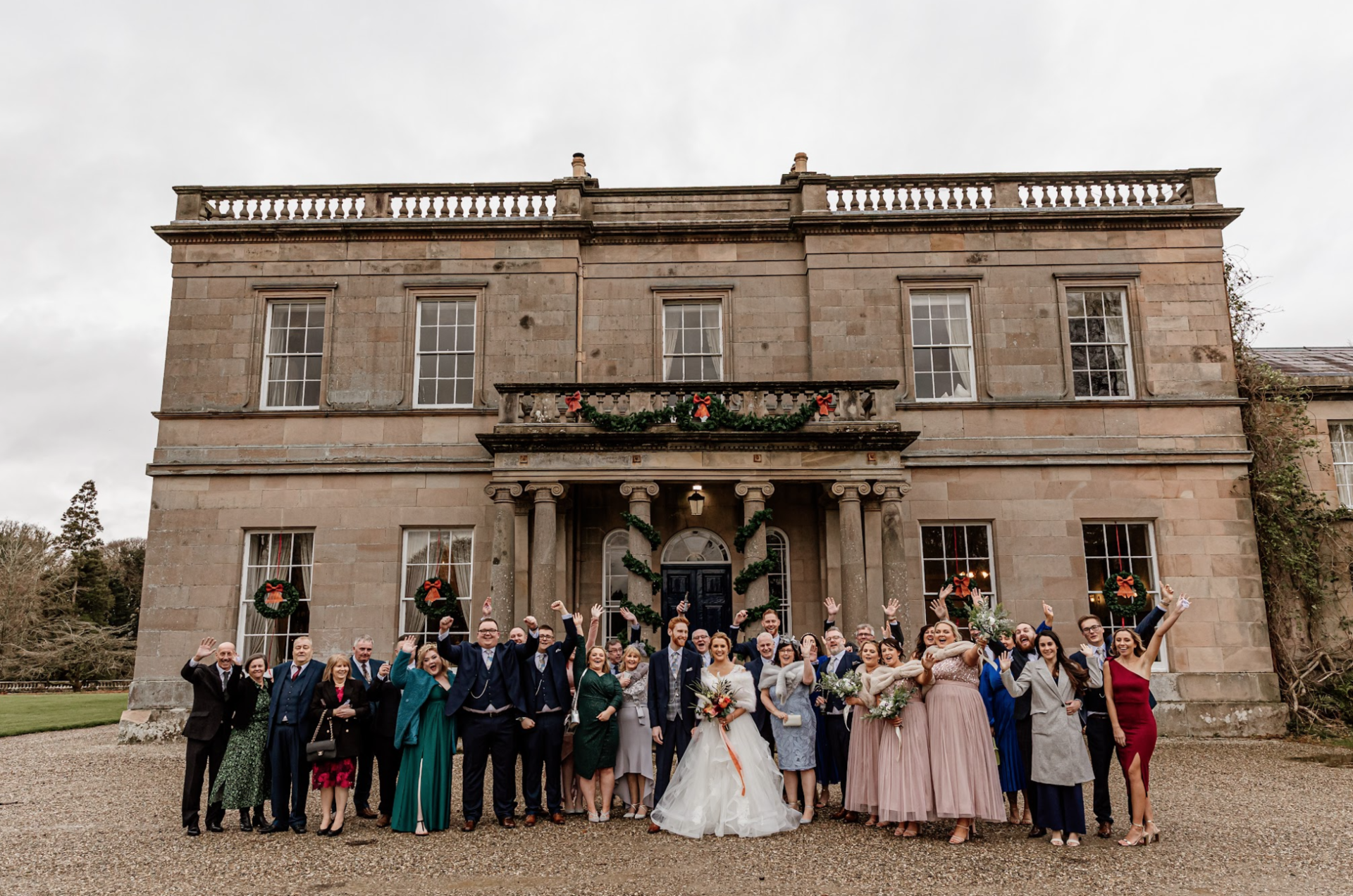 The bridesmaid dresses were from Maya Deluxe and featured sequins and belts and my mothers dress was Veni Infantino from Cilento. The groom and groomsmen wore House Of Cavani suits from The Bank Menswear in Randalstown, the grooms pocket watch was by Dalvey.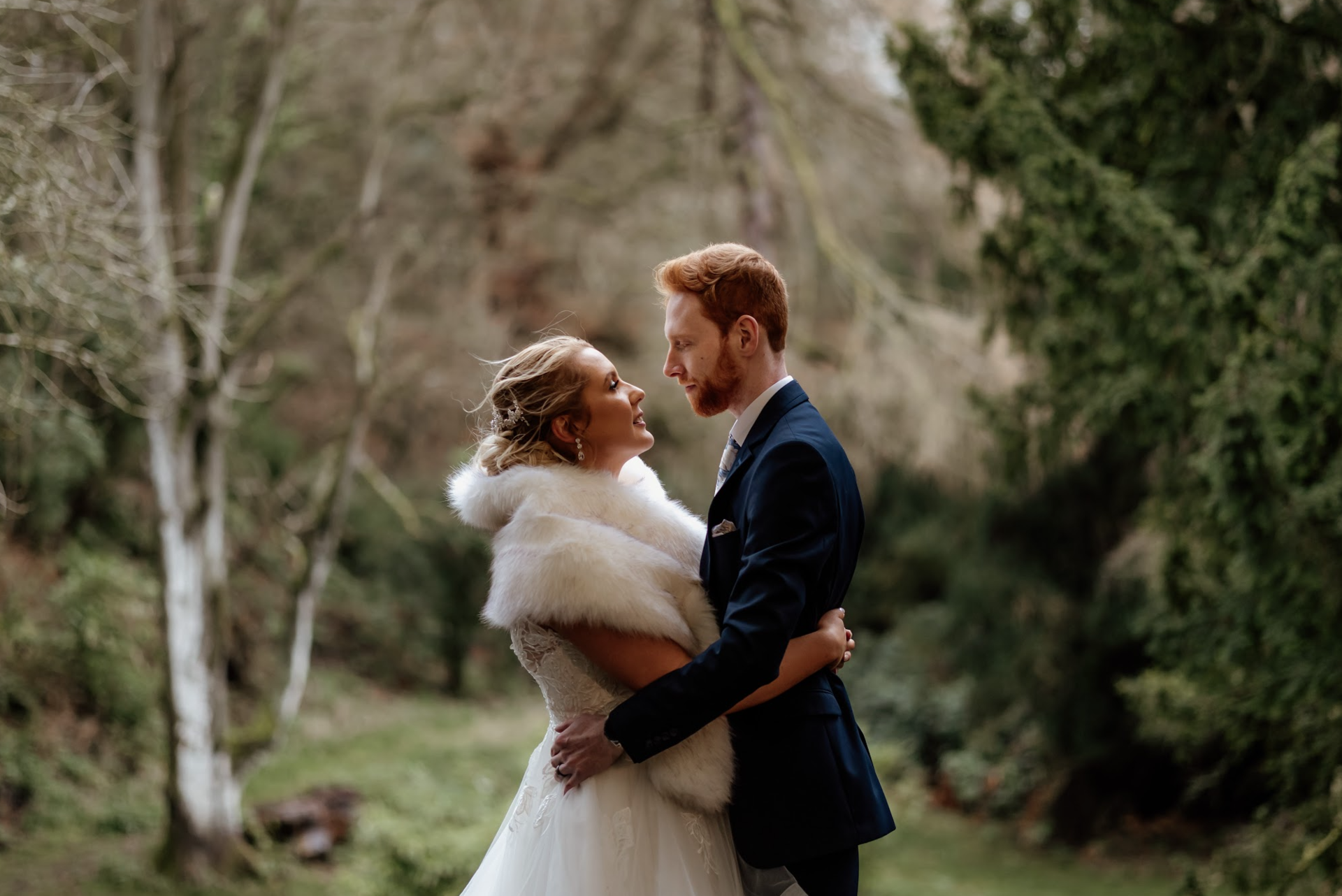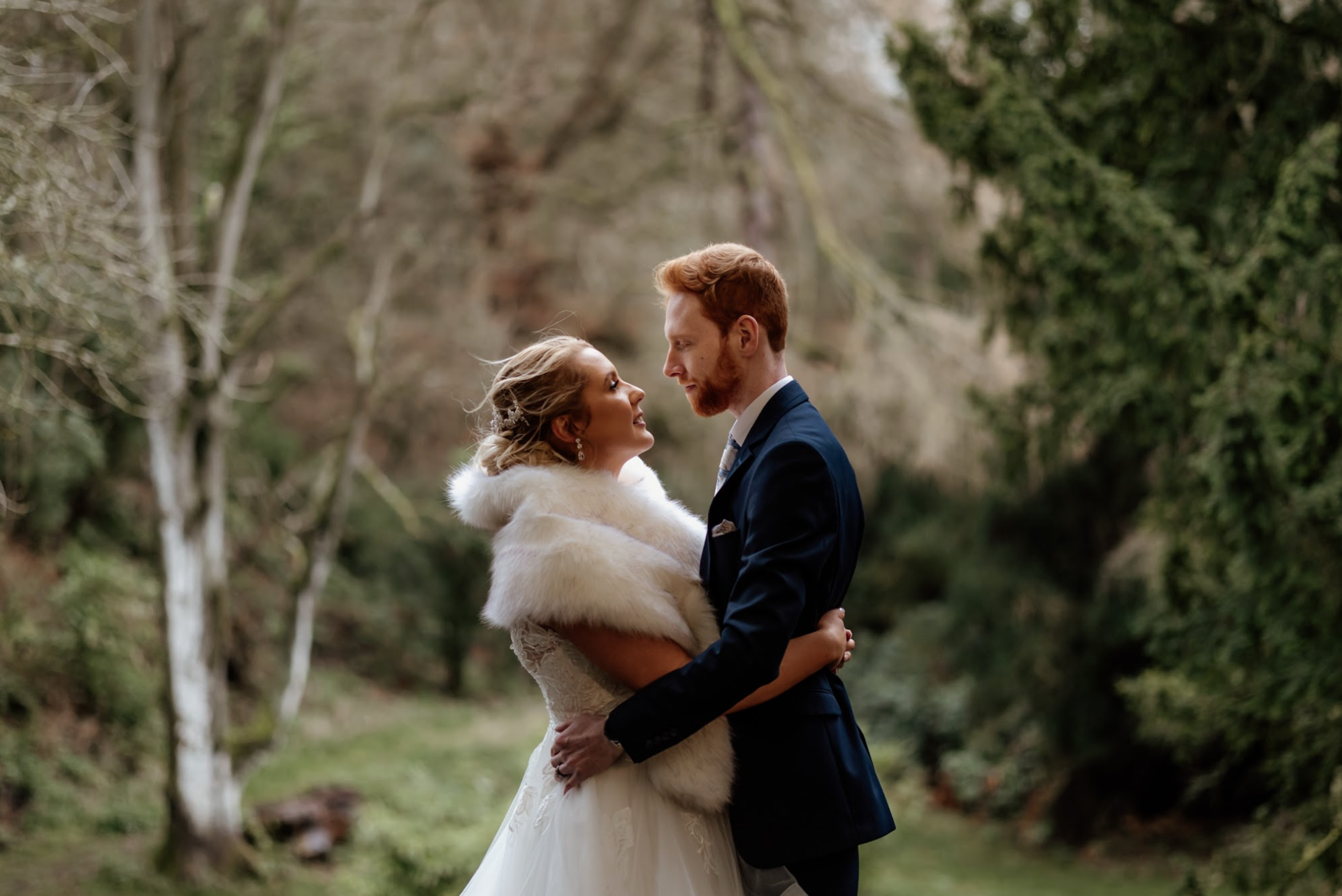 What was your favourite part of the day?
The whole day was magical from those private moments alone whilst getting ready to putting the dress on for that all important walk to see my husband to be for the first time as a bride. Everyone made the day special and I've never seen so many happy people in one place before.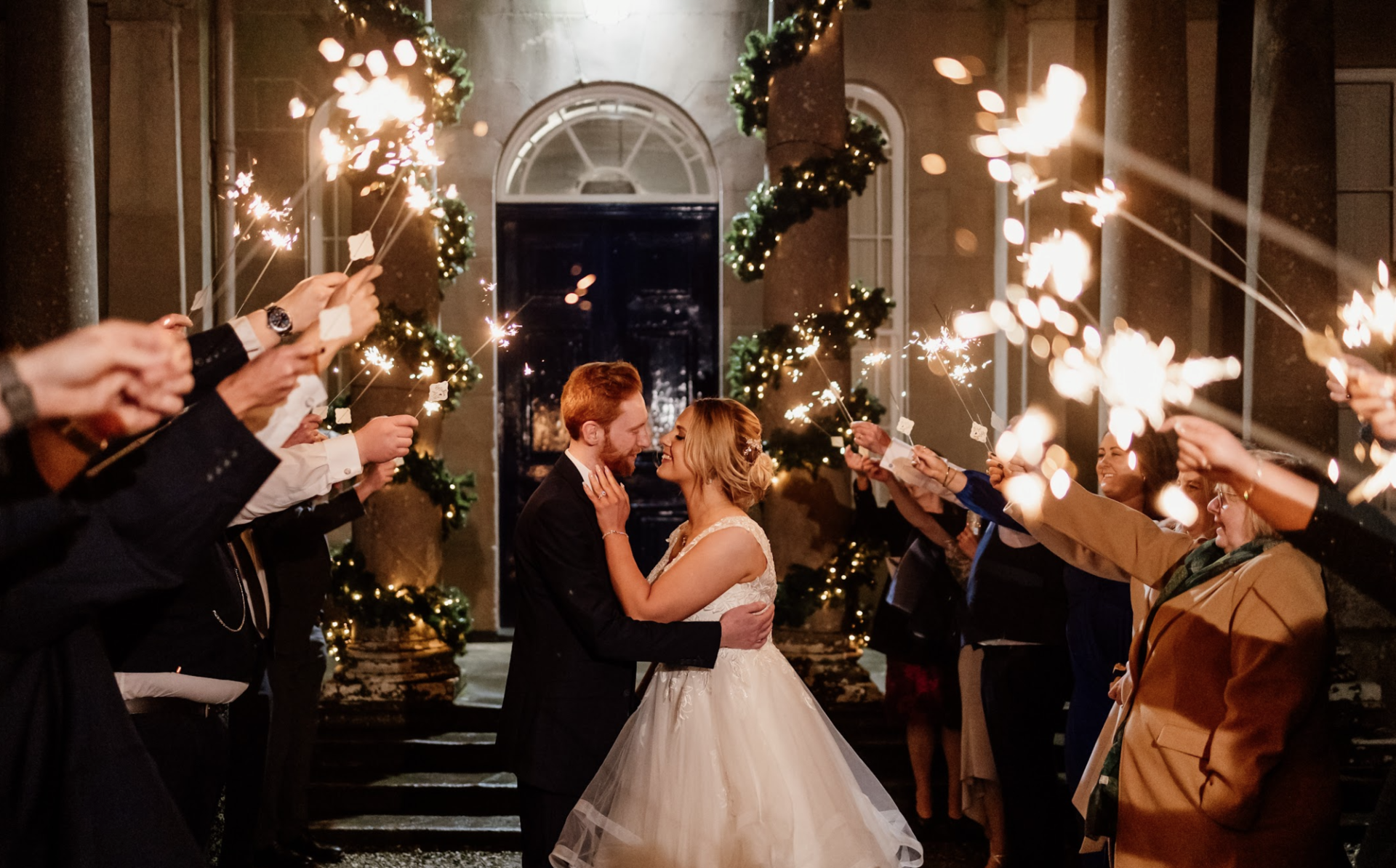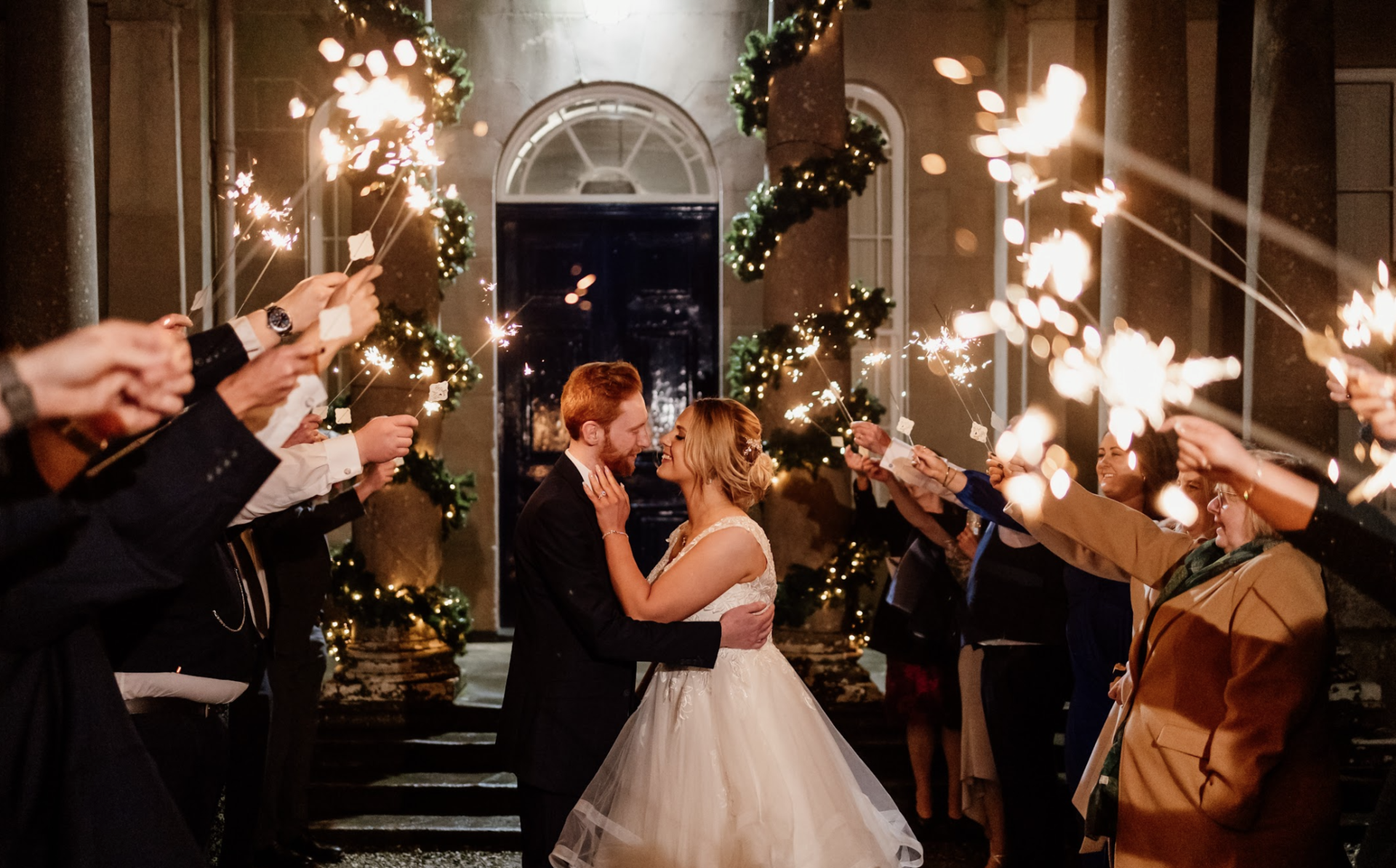 Any advice you can give?
Enjoy it!, As much as at the time it seems so stressful it's also fun and such a special time you only do it once. Don't obsess on the small things, on the day you are that happy to be married and celebrating you will be completely care free to small things that maybe didn't go to plan. Everyone says how quick the day goes but you've no idea how quick until it's your turn.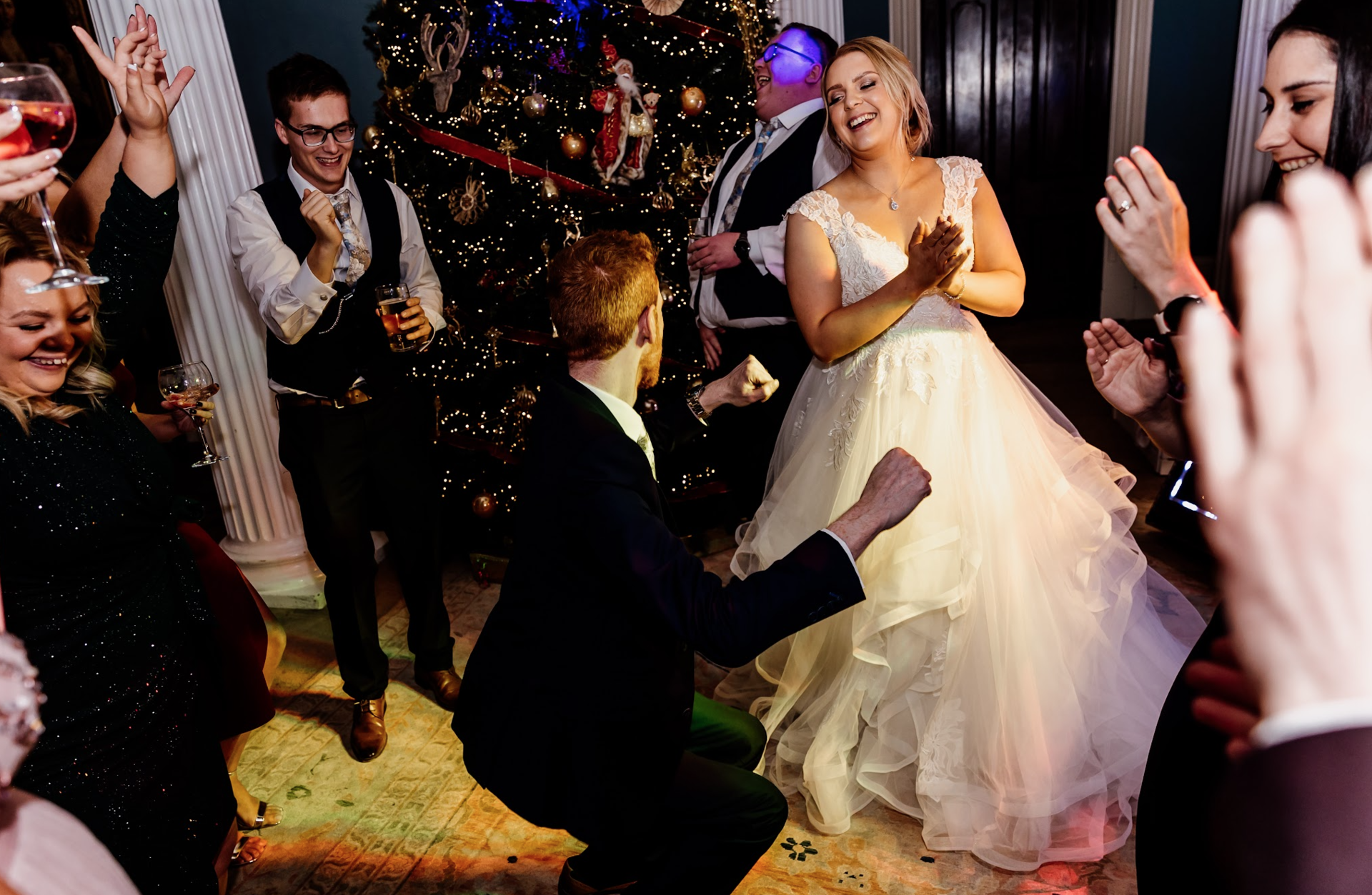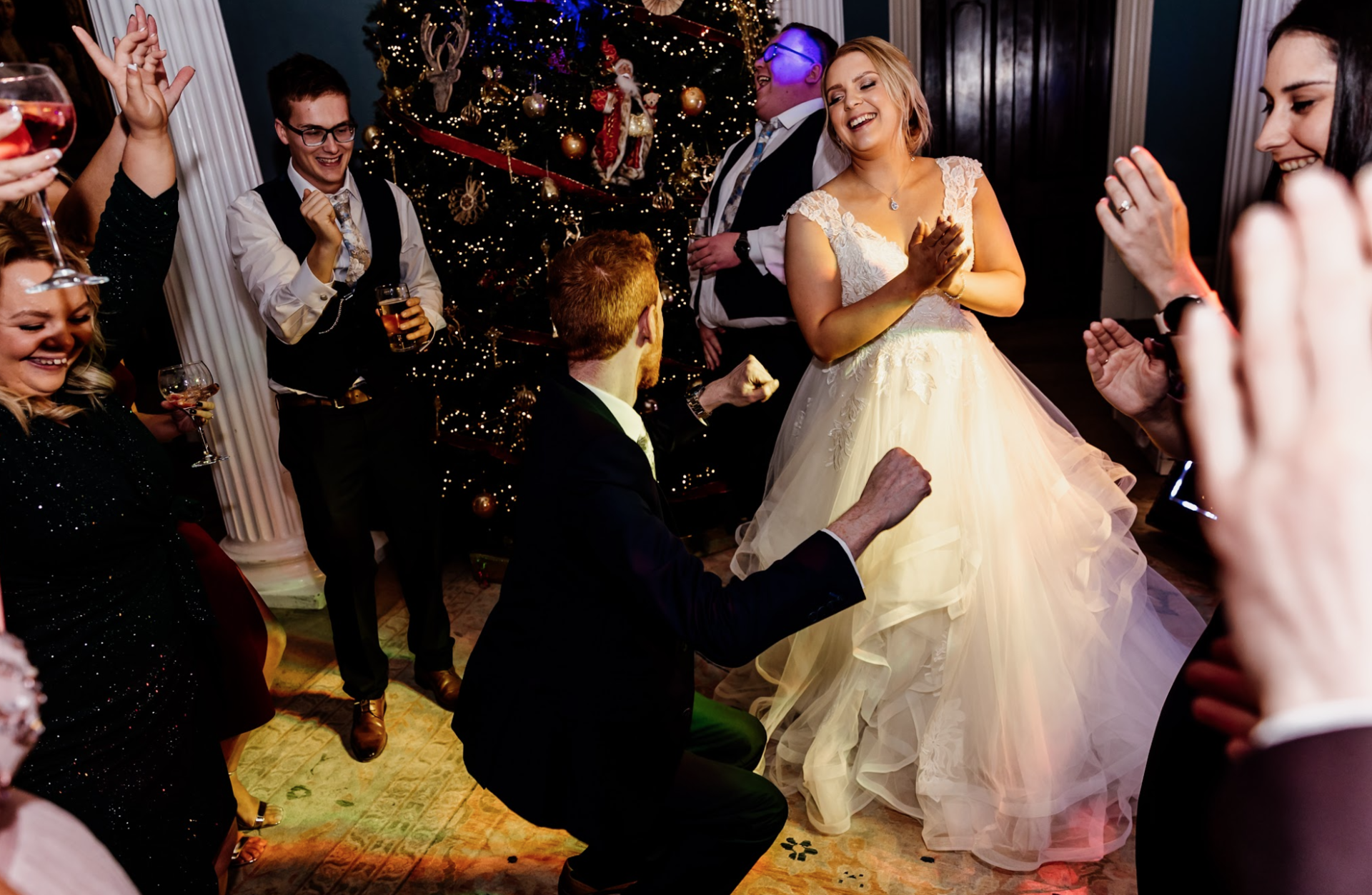 The Dream Team
Ceremony & Reception Venue: Drenagh Estate
Catering: CL Catering
Photography: Mark Barnes Photography
Wedding dress: LA Bridal House
Grooms suits: The Bank Menswear
Mother of the bride: Cilento
Flowers: Let's Face It Creation & Bloom Barn
Cake: NI Cake Design
Music: Limavady Pianos & Gaz Entertainment
Make-up: Annie Gyle
Hair: Maggie Hall
Venue Decoration: The Wedding Room NI