Featuring light and airy pastel accents
If you're dreaming of a modern pastel meets classic wedding with lots of light and delicate style, you're going to love this real-life wedding at Tullyglass House Hotel…
Grace and Patrick from Mayobridge tied the knot on March 5th 2022 with a contemporary and chic celebration and a teenage lovebirds story. Keep on scrolling to see how they said 'I do'…
HOW THEY MET
Grace and Patrick in April 2010, during a night out with friends in Newry – whilst waiting for a taxi and enjoying taco chips! "I walked over to him and asked him where he was from, he said Mayobridge (neighbouring town) and I told him he was the best looking boy in the bridge." Says Grace.
After meeting, the couple went on several dates – mostly to the cinema and of course like most teens, texted each other constantly. Their mutual love for British rock band Mumford & Sons also kept the flame burning.
"He officially asked me to go 'steady' at my formal that I had taken him to as my date, this was on the 17th September 2010 and that has been our special anniversary ever since."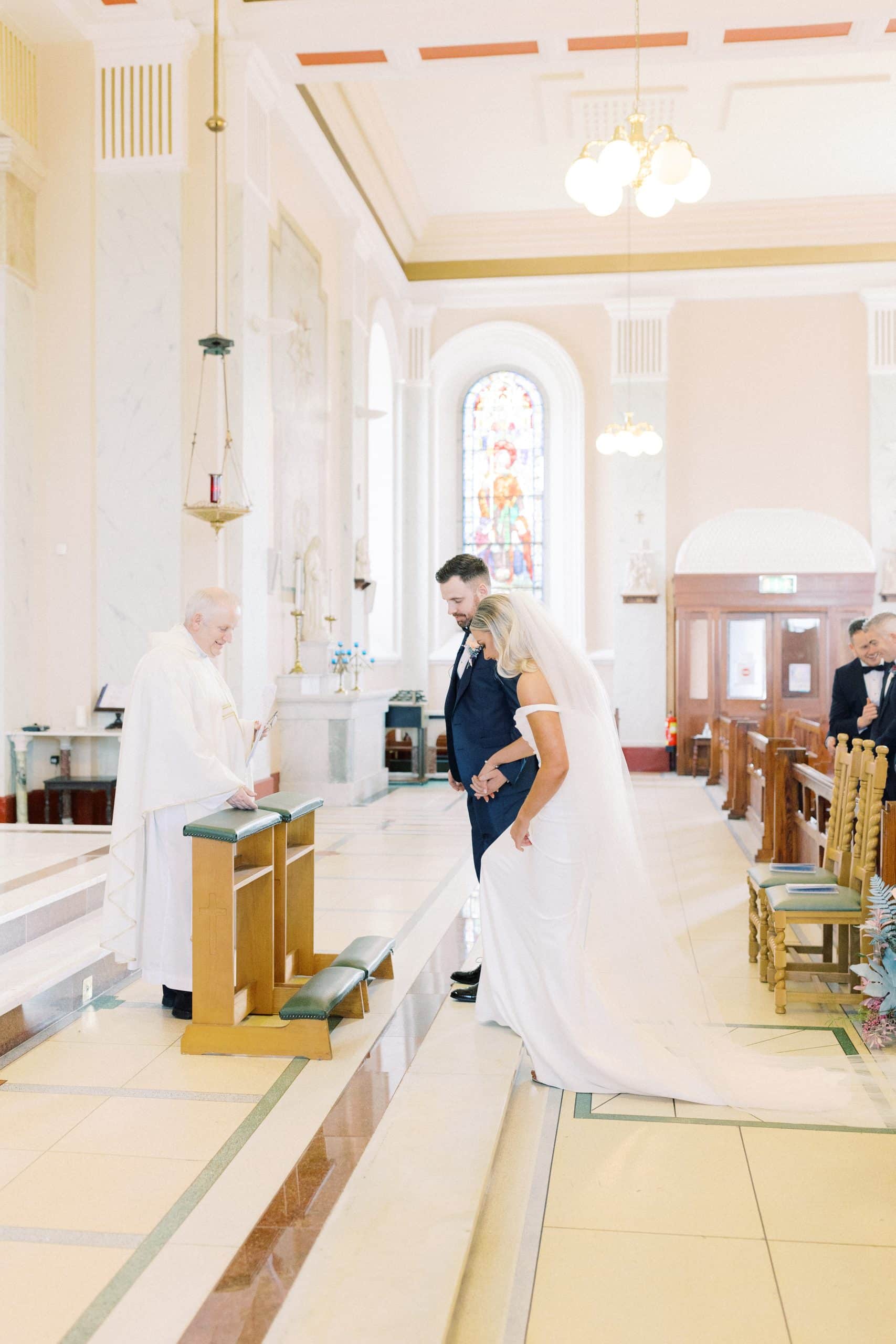 THE PROPOSAL
The happy couple were together for eight years before they got engaged and were long distance for two of those years. "We had traveled to America, Australia, Thailand and New Zealand. We moved in together and I surprised him one Christmas with his dream present, a Jack Russell puppy who is called Skip." Says Grace.
Grace and Patrick would celebrate their anniversary every year by going on a weekend away – in September 2018, they spent the weekend in Killarney. "We went to Dingle for the first night of our stay and had a great night of partying before heading to the Europe Hotel." Says Patrick.
They planned a dinner in the breathtaking panoramic restaurant at the Europe Hotel and went to the library before where Patrick told Grace he forgot his watch and went back to get it. When he came back and handed Grace a card with a beautiful heartfelt message and then got down on one knee and revealed a beautiful ring!
"He asked me to marry him. I don't think I actually said yes to him, I think I just kept saying, 'oh my god! Oh my god!' It was a perfect moment." Says Grace.
After dinner, the couple didn't waste any time phoning their closest friends and family to share the engagement news!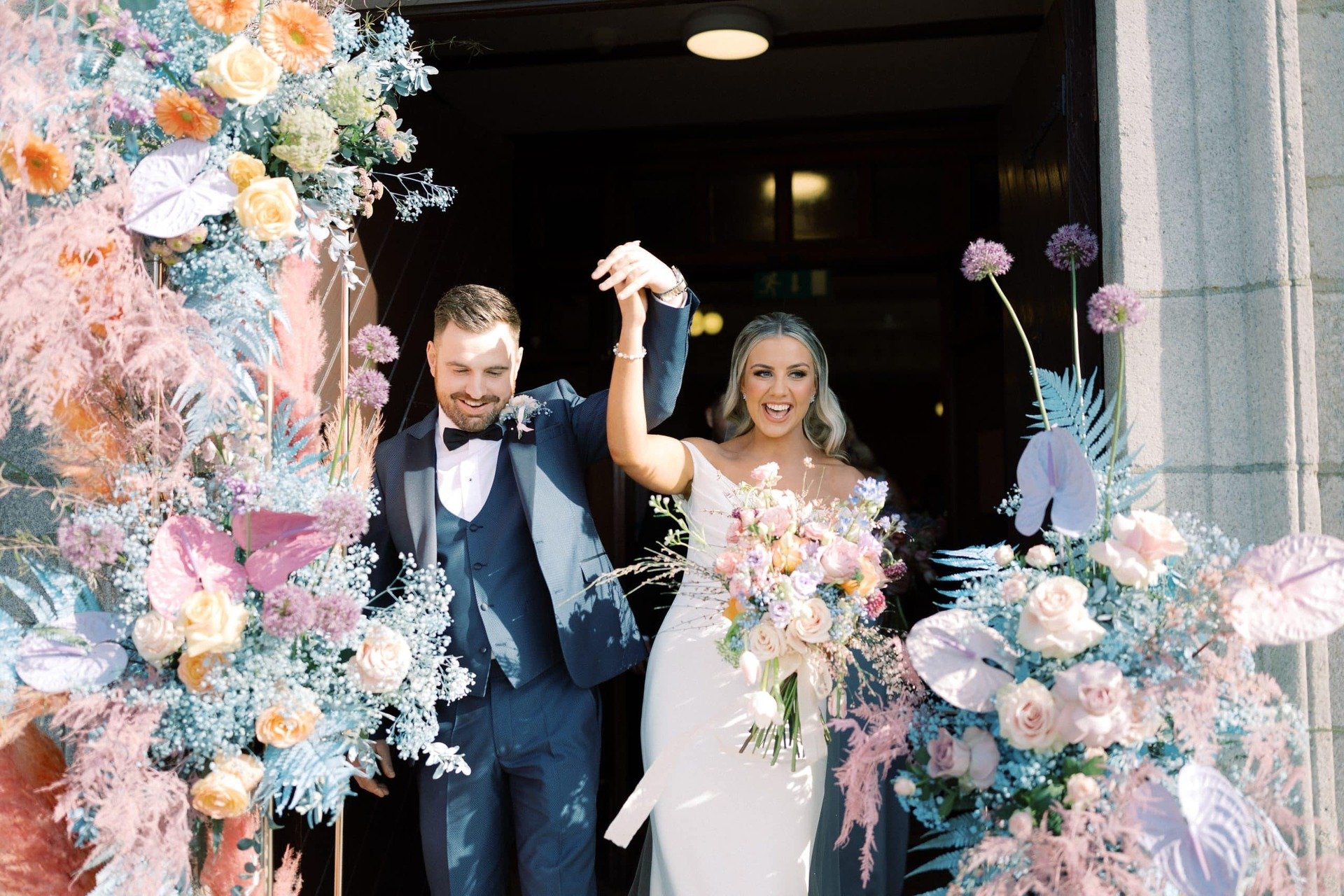 THE PLANNING PROCESS
"When I say COVID-19 changed our plans that's an understatement." Says Grace. The couple were due to get married June 2020, but COVID-19 hit 3 months before and with it came the lock-downs and restrictions. They decided to push the wedding back to March 2021. "We chose the new date thinking it would all be well over and done with within a year."
The pandemic came into play again and they had to change dates, so they settled on 5th March 2022 with the hope that everything would return to normal – third time was the charm!
"I didn't have a wedding planner but I feel after planning a wedding three different times I nearly could be one at this stage. I was very lucky I got the majority of my original suppliers moved with all 3 dates they were all very accommodating and I couldn't thank them more." Thankfully it was worth the wait!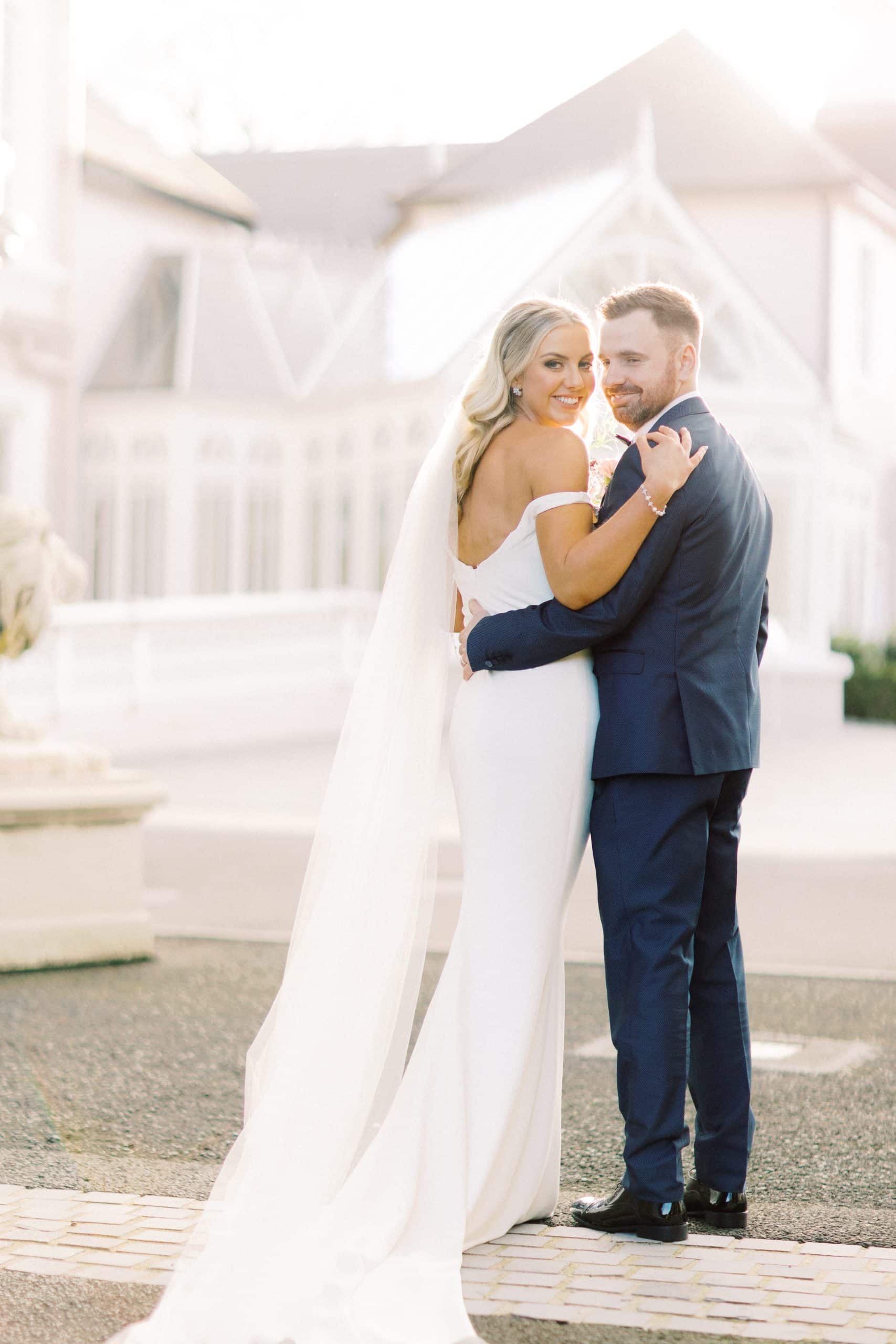 CAPTURING THE DAY
The beautiful day was captured by Hannah Mckernan whose photography style captured the brides attention on Instagram. "They talk about fly on the wall photographer but I just feel Hannah was like a butterfly, she just fluttered around the whole day capturing all the best moments." Says Grace.
The couple couldn't be more grateful for the memories captured and they find a new favorite picture every time they look at them.
"She is so so talented and I couldn't recommend anymore if I tried!" Says Grace.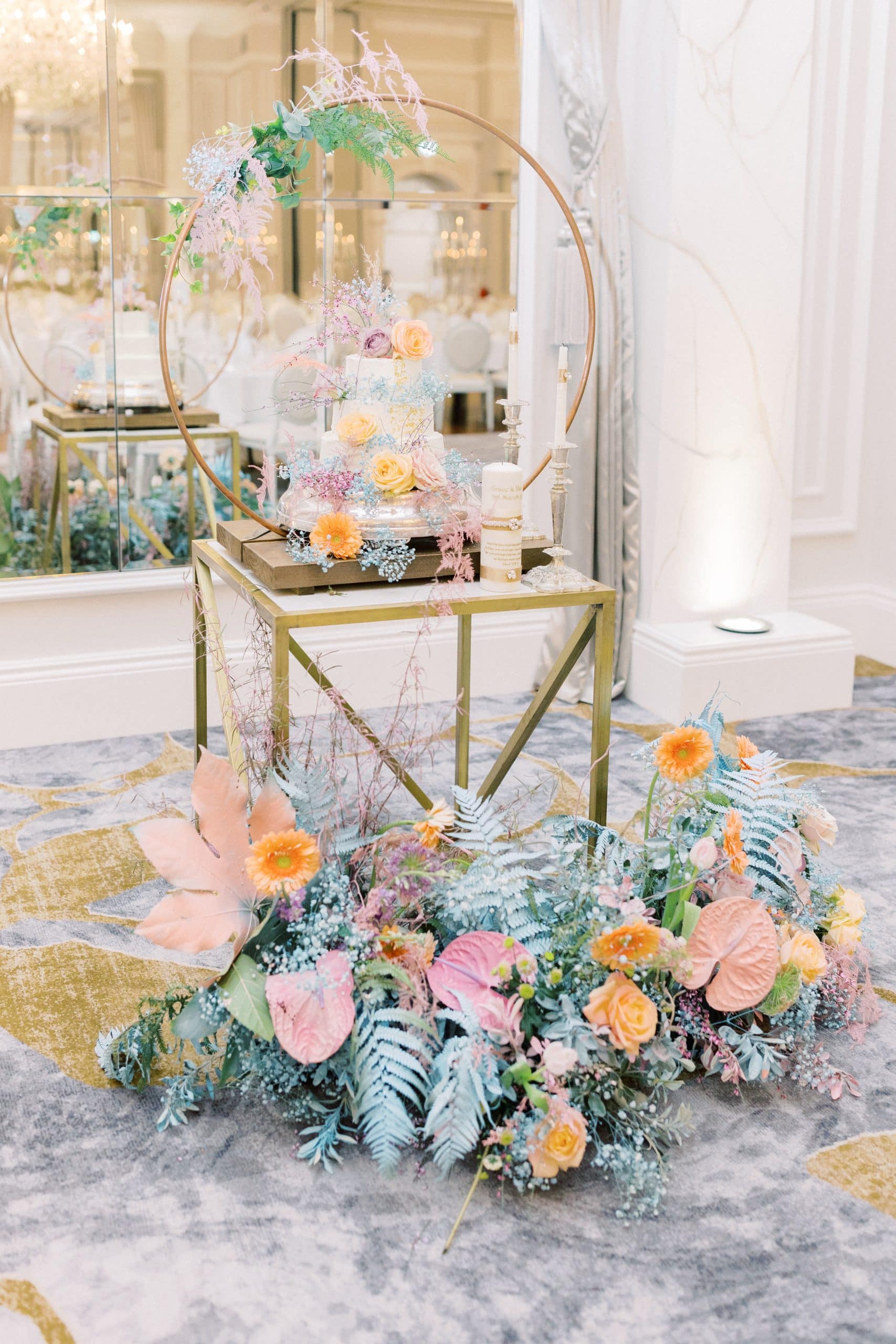 WEDDING WARDROBE
The stunning wedding dress was a Pronovias gown from La Boda Bridal in Banbridge along with the veil. "I think what I loved the most about my dress was it's simplicity, I am a firm believer in less is more and wanted something that was timeless with a modern twist."
With the brides favourite colour being pastel blue, she chose this colour for her bridesmaids. The dresses came from Dresscode Fashion and went perfectly with the theme. "My original wedding was in Summer but the pastel colours really suited March too I was lucky with the weather and it was a lovely day which complemented the colours perfectly" Says Grace.
The groomsmen's navy tuxes and shoes where rented from McCartans Brothers in Newry. Patrick's tux had a slightly different print to make him stand out from the boys. "The bridal party looked great I think you could put anything on them and they would still look the part!" Says Patrick.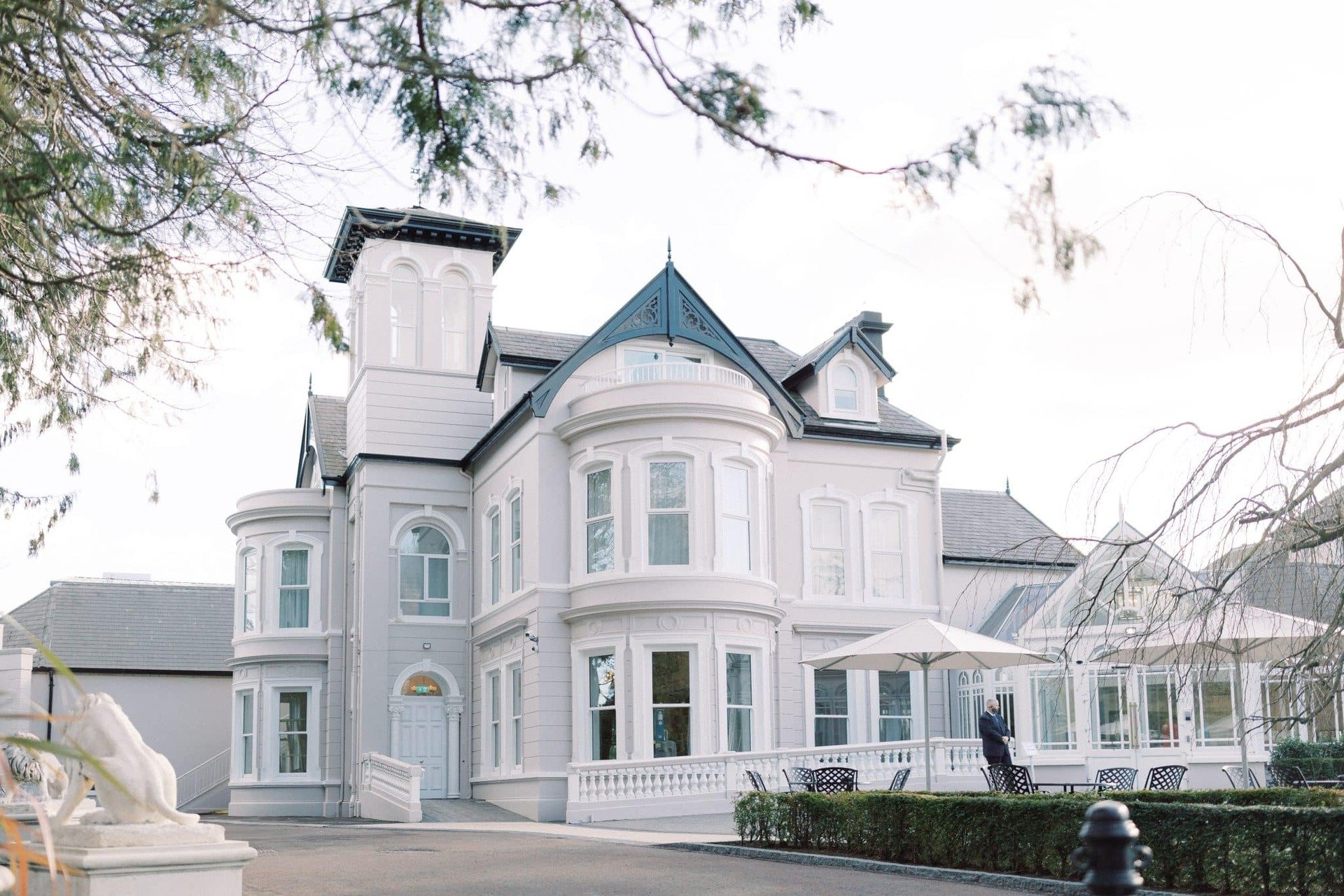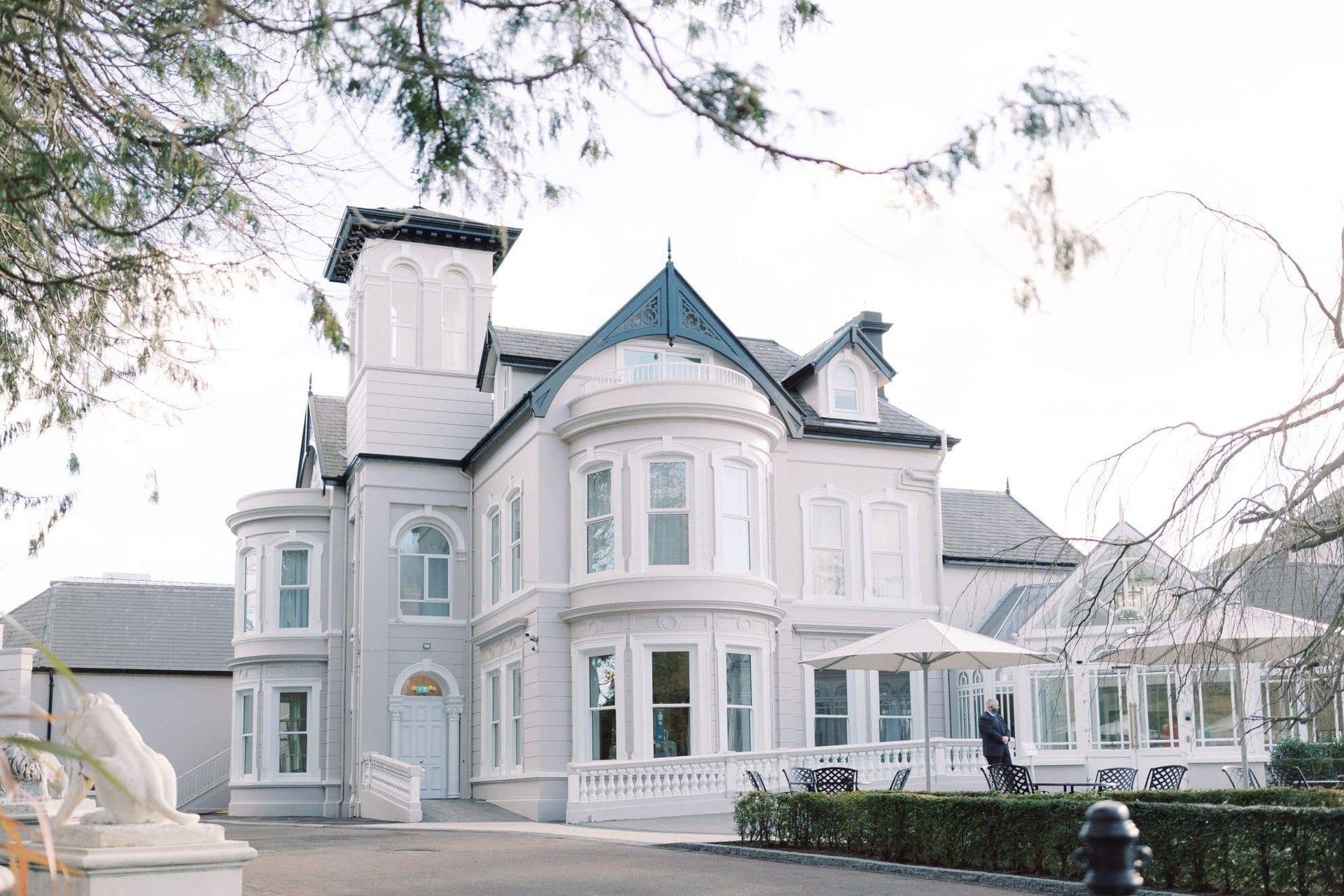 THE VENUE
They held the wedding reception at Tullyglass House Hotel but the couple had originally booked a venue in Southern Ireland. Due to the Pandemic, the local restrictions and numbers for weddings kept changing. So they started to look at venues in the North of Ireland as the numbers for wedding guests were dependent on the size of the venue.
"We were planning to have a big wedding and the Tullyglass in Ballymena was so beautiful we were happy to change venues."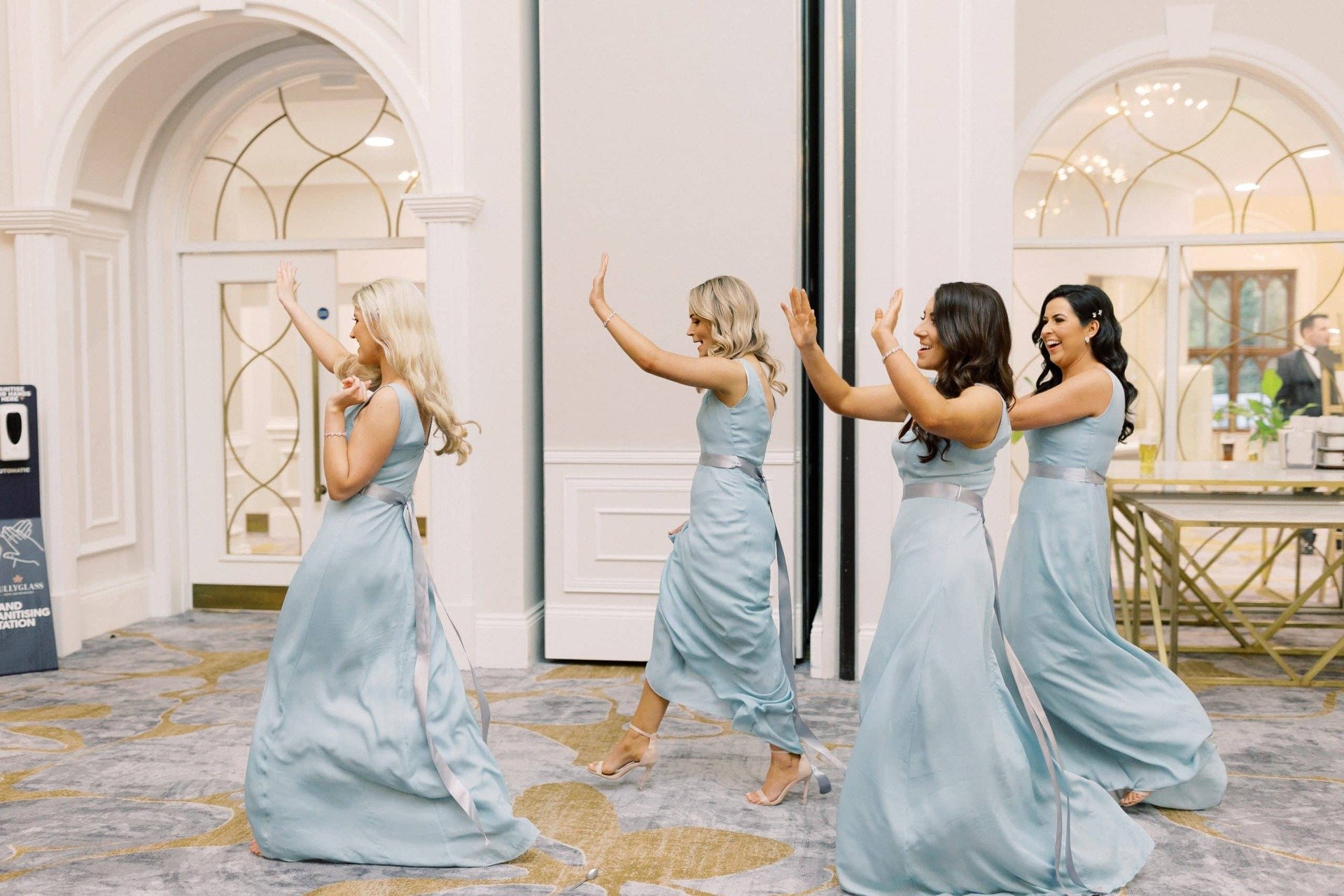 FAVOURITE MOMENT
After three postponements, the couple just couldn't wait to say the two words they had waited years to repeat, 'I DO!' "I think one of the favourite parts of the day was when we said 'I do', after all the delays and the long engagement it was an overwhelming feeling that it actually happened. I feel like you couldn't wipe the smile of our faces in the chapel it was just so special." Says Grace.
"I loved our first dance we had been playing Taylor swift 'Lover' for years knowing it was going to be our song so it felt magical to finally dance to it."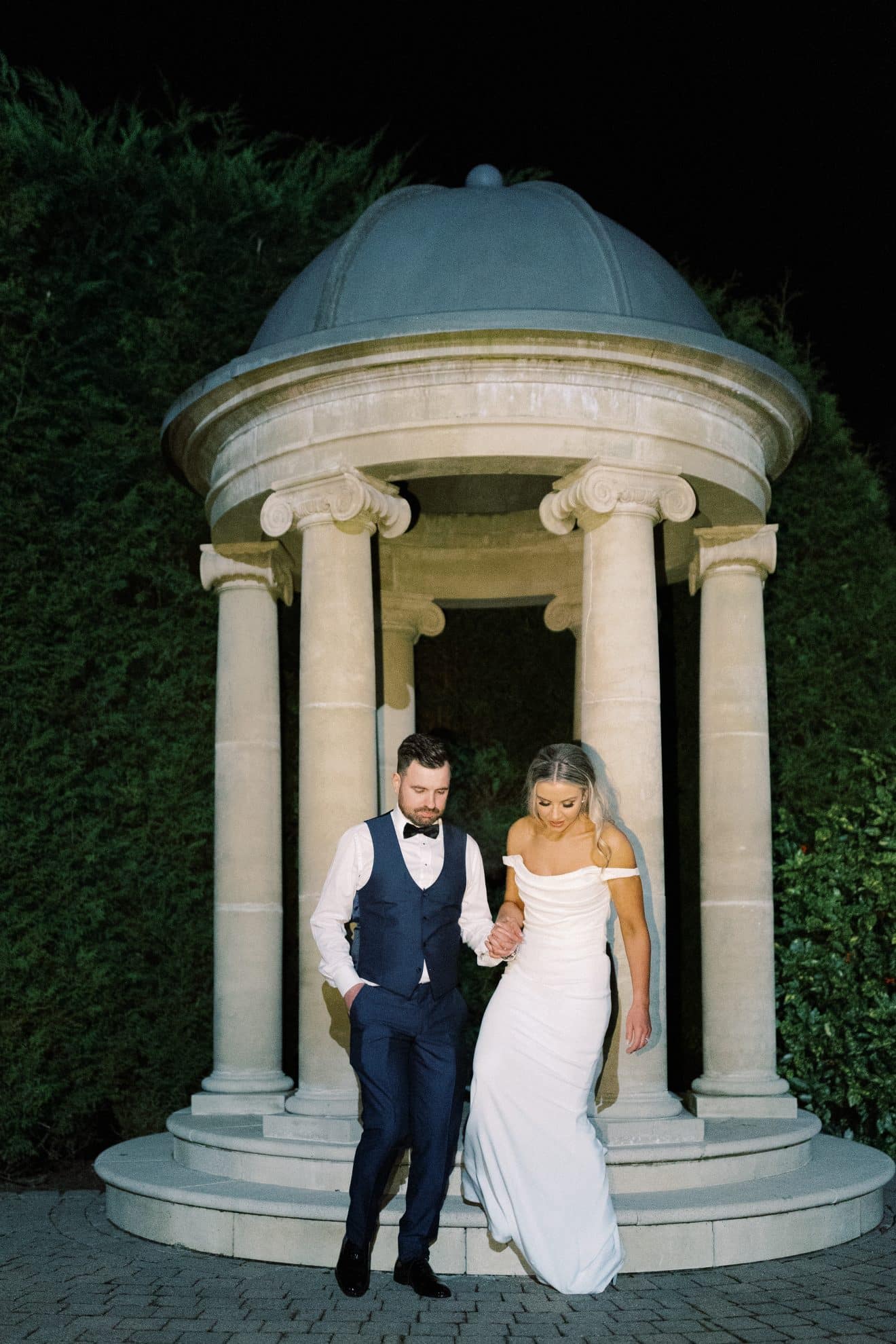 BRIDAL ADVICE
Grace finished with the following, "my advice is you do you. At the end of the day it's about the couple so do what makes you happy. It's going to be the two of you who look at the photos in the years to follow. After the day is over and done all you have is memories and you want to look back and say I'm so glad we did it that way I have no regrets."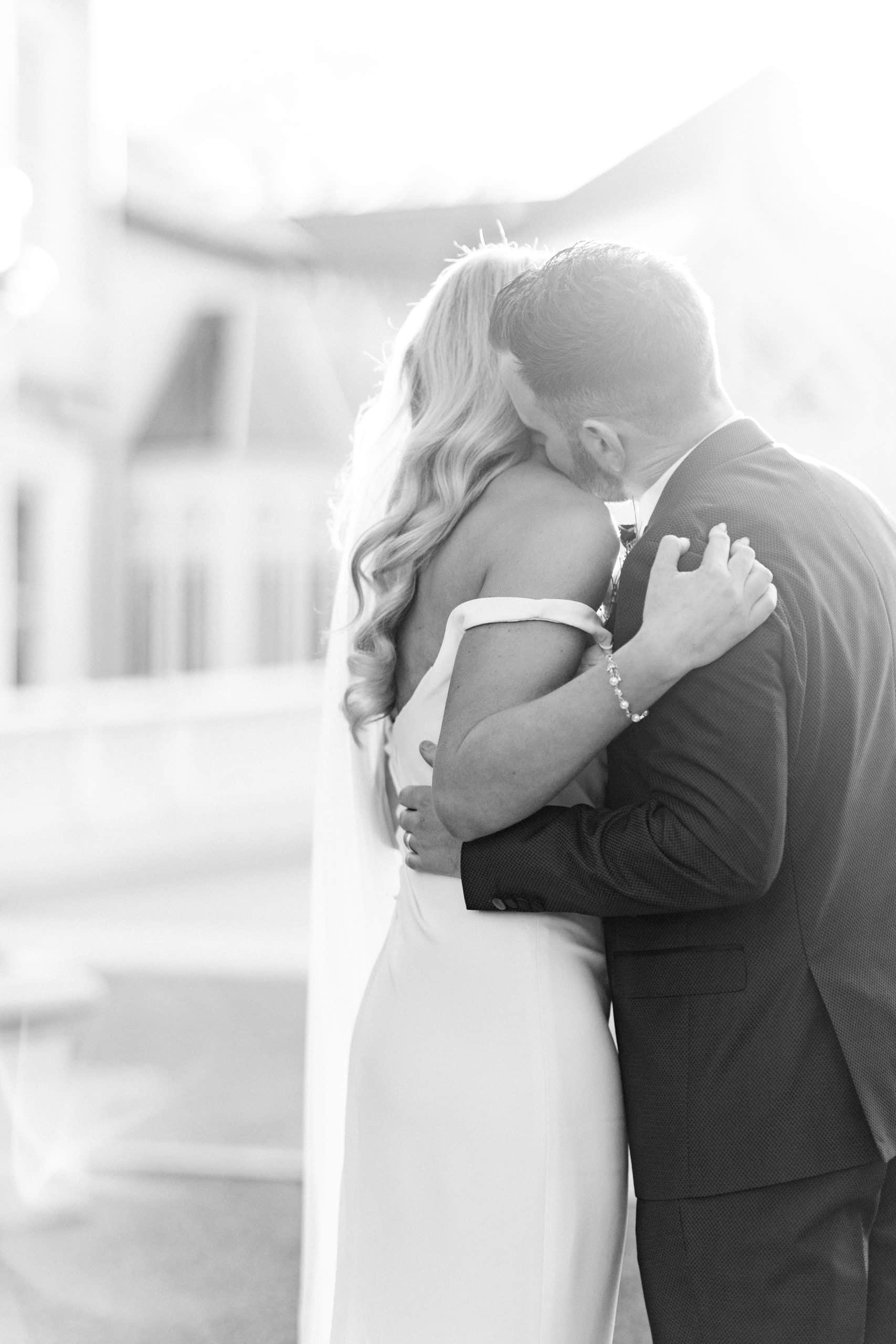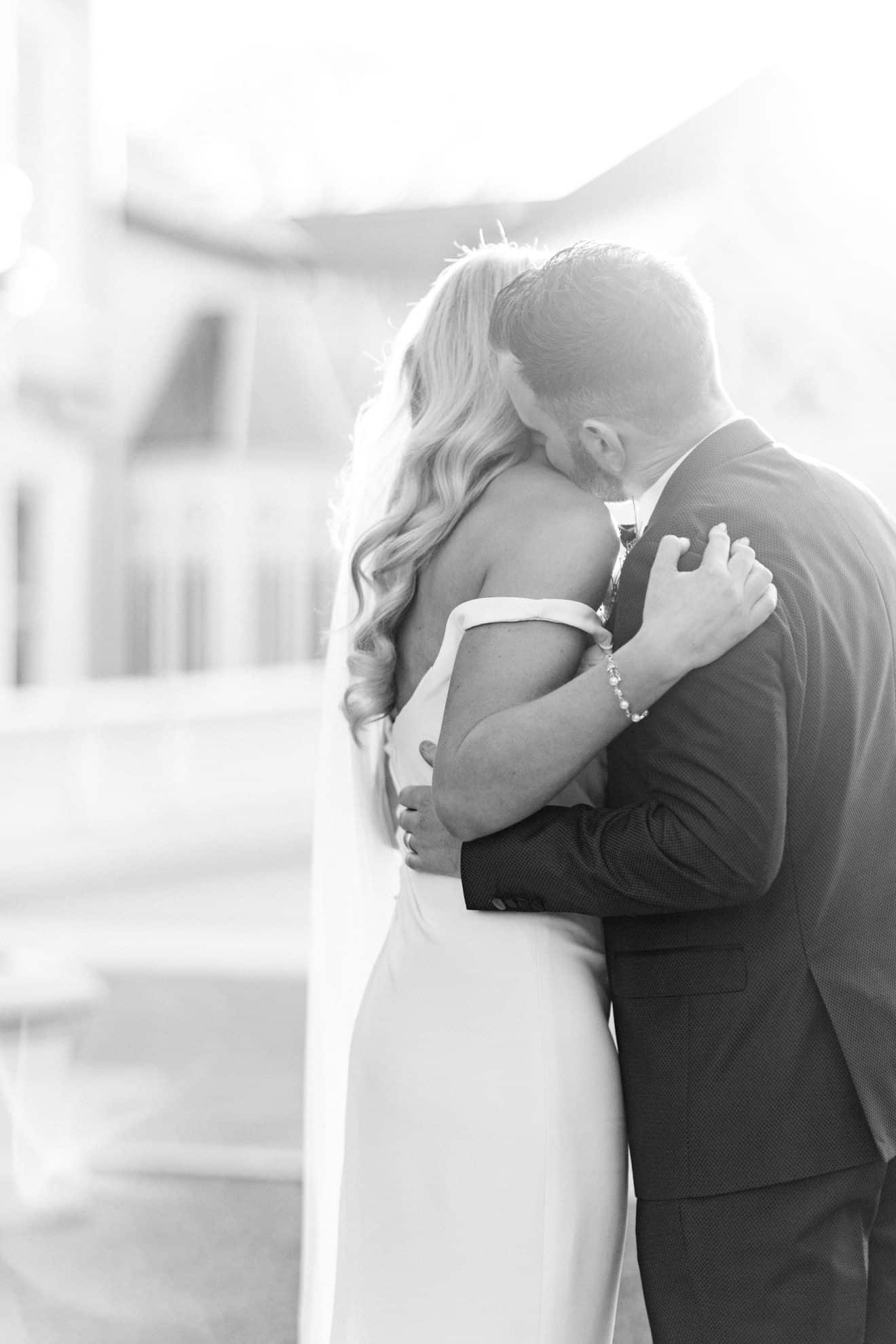 DREAM WEDDING TEAM
Venue: Tullyglass House Hotel
Photography: Hannah McKernan
Wedding Dress: Pronovias from La Boda Bridal
Hairstylist: Rebecca Mulholland Hair
Makeup Artist: Julie Quinn
Bridesmaid Dresses: Dresscode Fashion
Bride's Jewelry: The Dress House
Flowers: Inscape Flowers
Live band: Sugartown Road
See more inspirational real-life weddings HERE!