Featuring a unique wedding dress, mismatched bridesmaid gowns and a jaw-dropping venue!
Today's real-life wedding is giving us all the modern fairytale vibes with a rustic-glam venue, chic wedding fashion and a super cute love story that started when they were just kids! Shona and Darach said 'I do' at The Millhouse in Slane County Meath on April 22nd with a stylish ceremony surrounded by family and friends.
These two New Yorkers are currently living it up in the big apple but their fairytale began from their hometowns in Dublin (Terenure and Rathcoole). So let's take a look at where it all unfolded and follow along with us on their journey to the altar!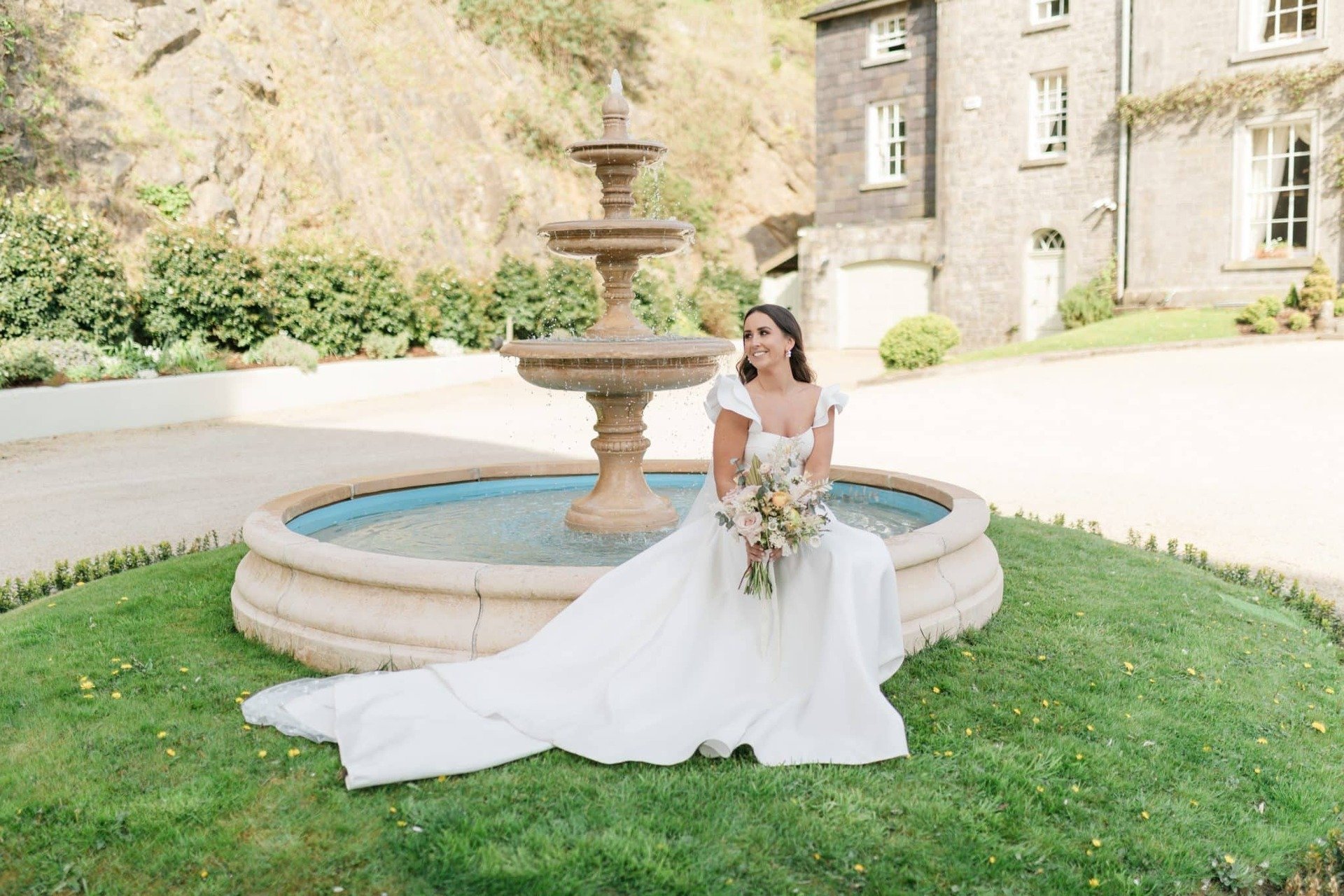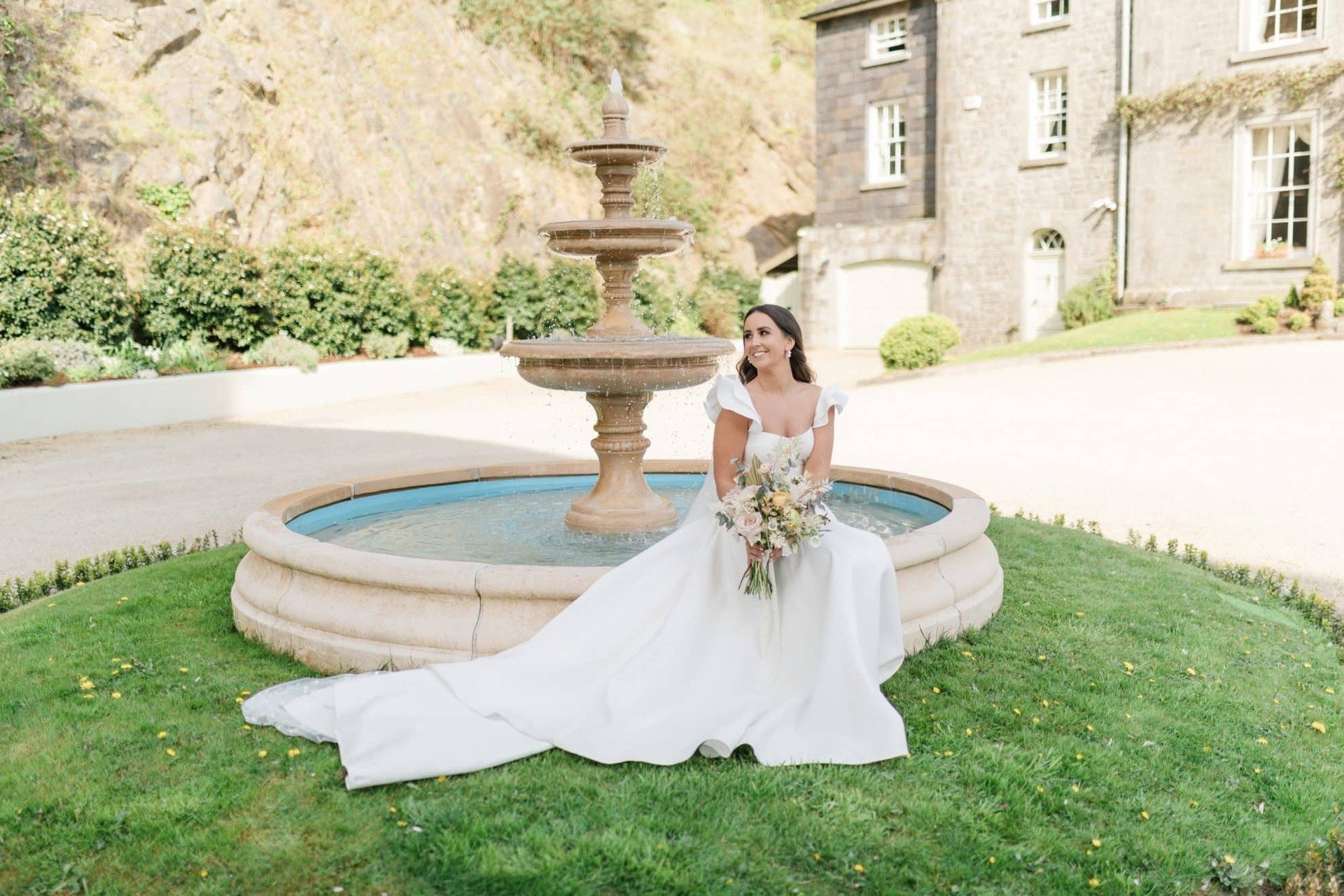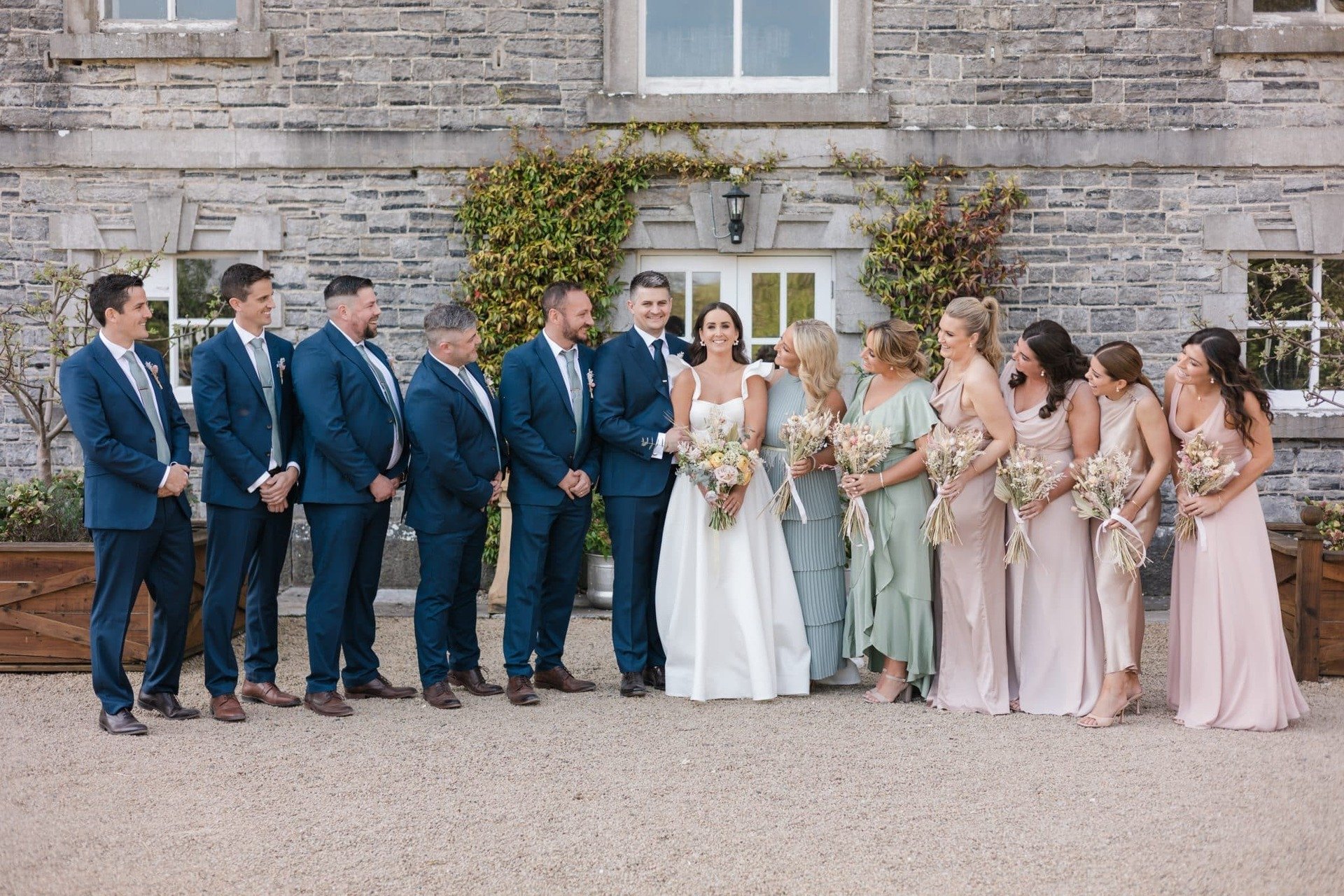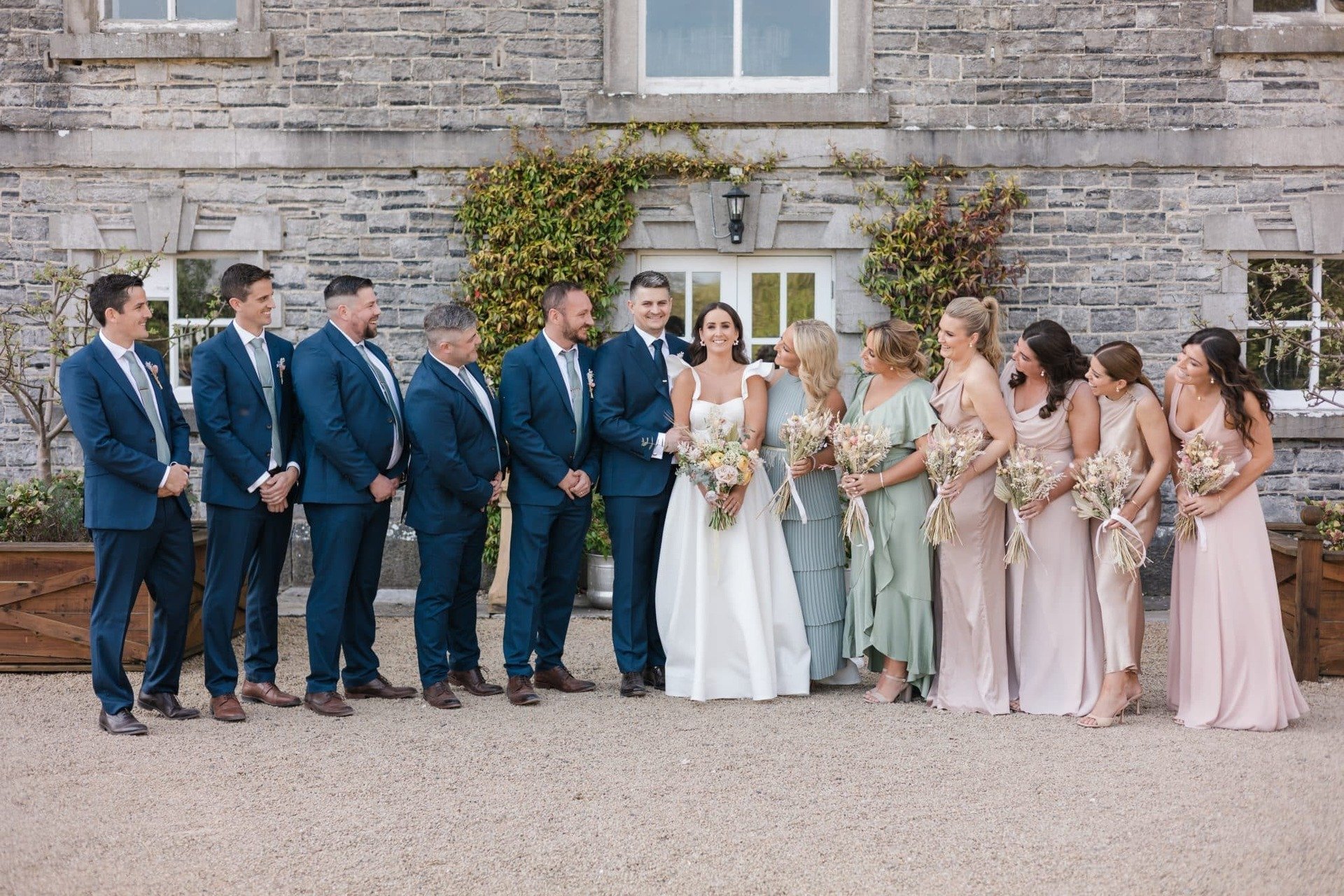 HOW THEY MET
For Shona and Darach, it all started with puppy love when they met at Halloween party growing up. Fast forward to today, they've spent nine years together, moved to New York City and just tied the knot!
Shona says: "I was about 11 and Darach was 13. We met through relations of mine who were having a Halloween party and they ended up being Darach's best friends! About 10 years later, our sisters ended up in college together and through the power of social media we both took a shine to each other.
"In 2013 I made the first move on Twitter! Our first date was lunch, where I nearly knocked Darach down on the way into the carpark and he had to run off early to go horse riding. Everyone thought that obviously didn't go very well, but less than a month later we were very committed to each other and haven't looked back since!"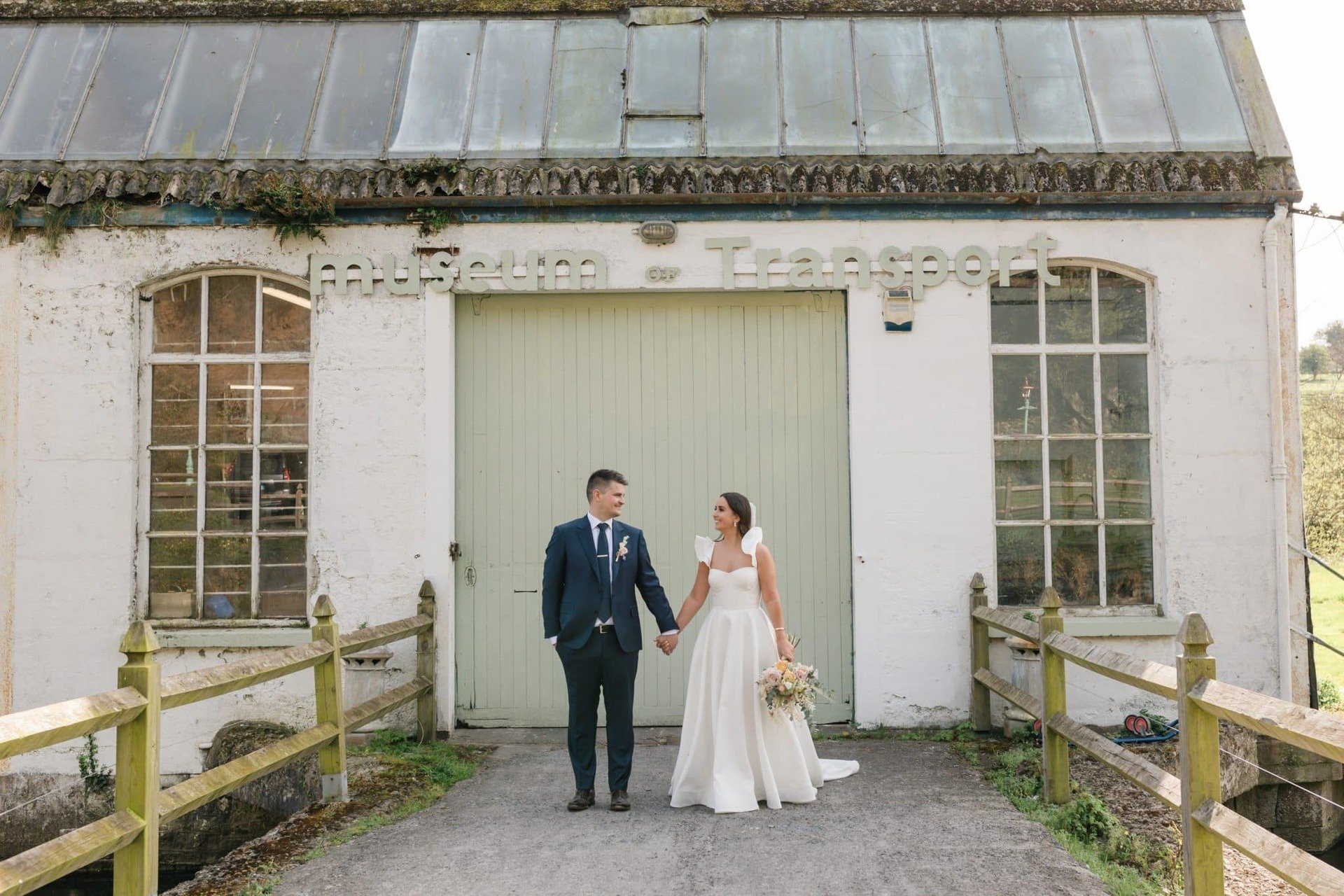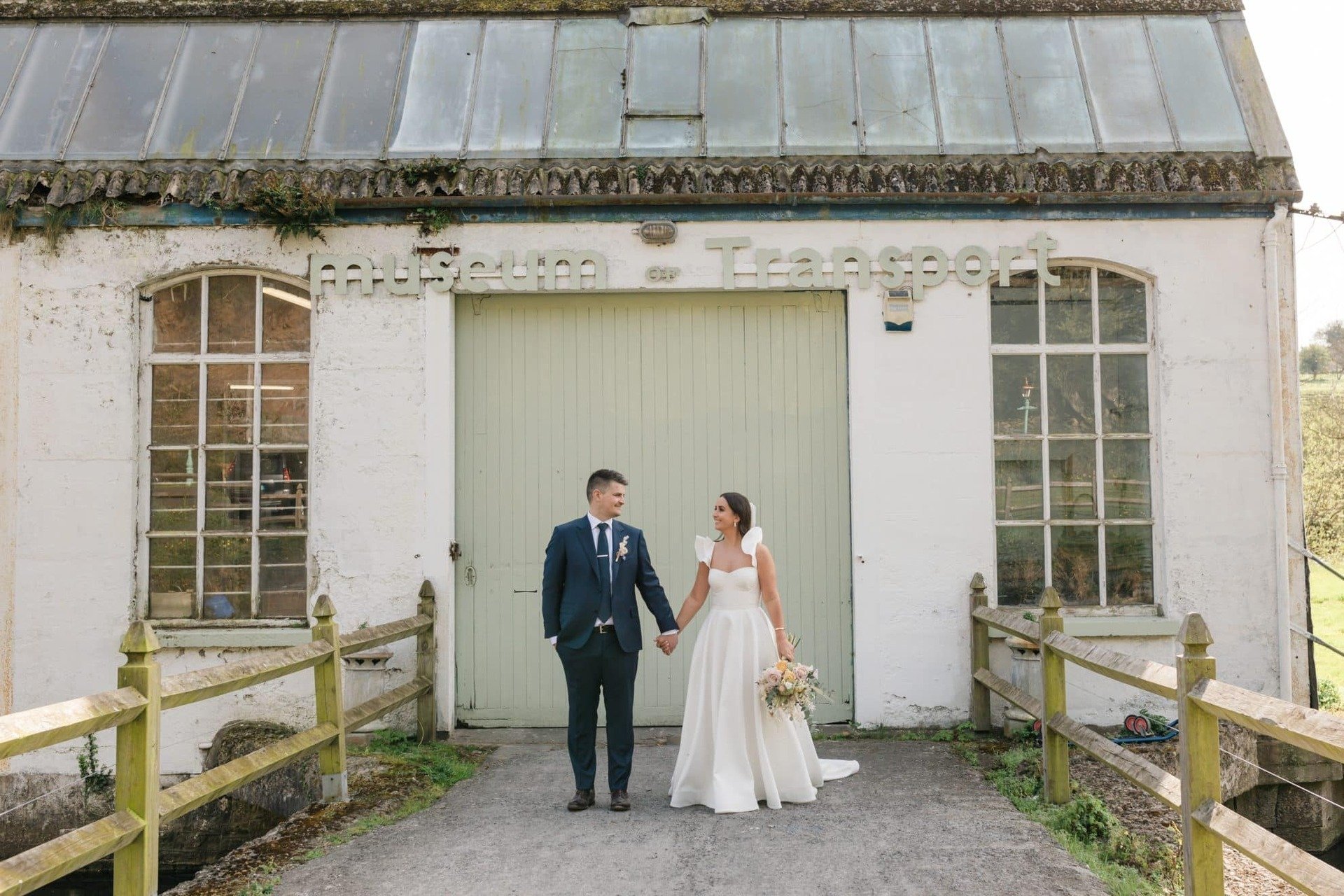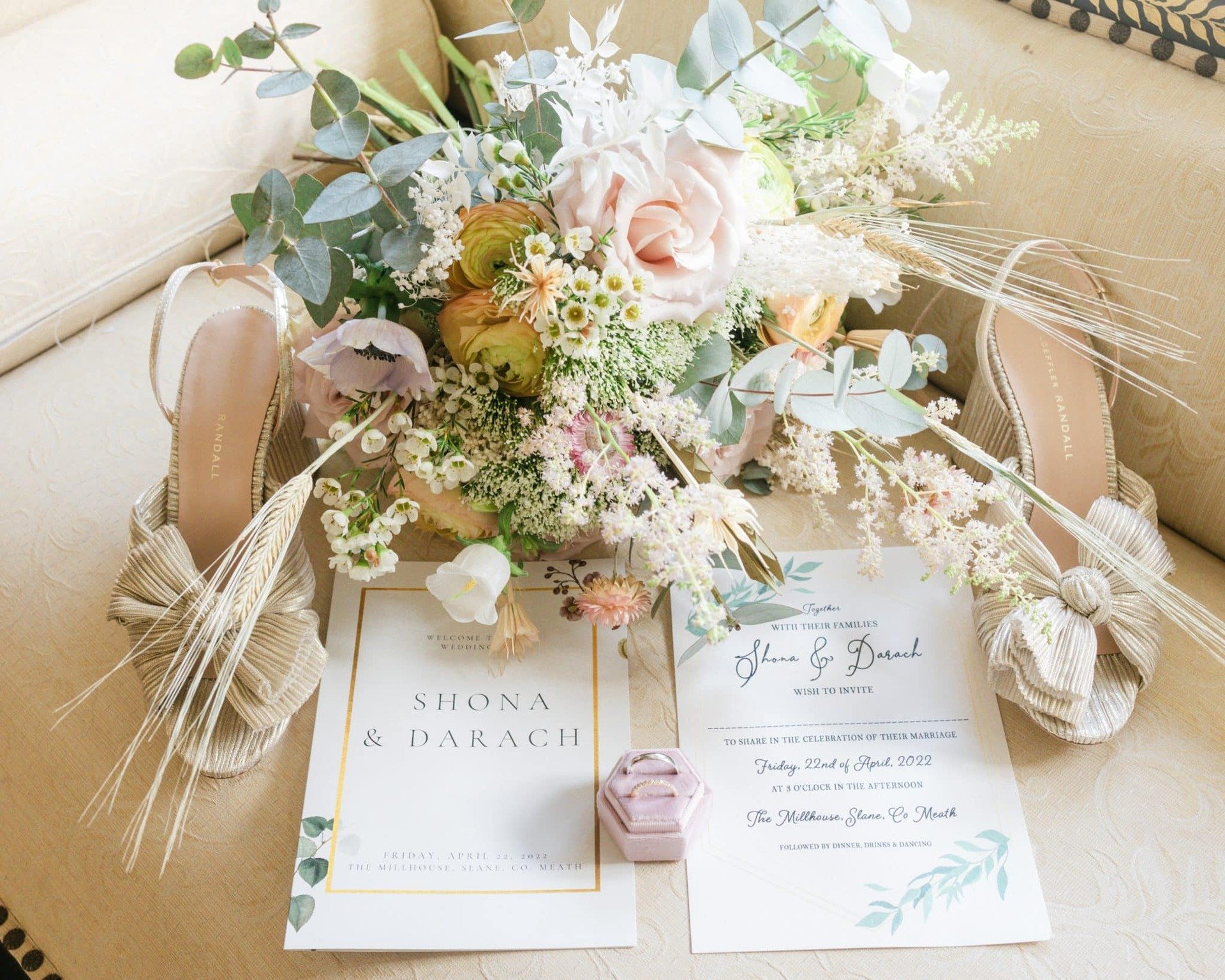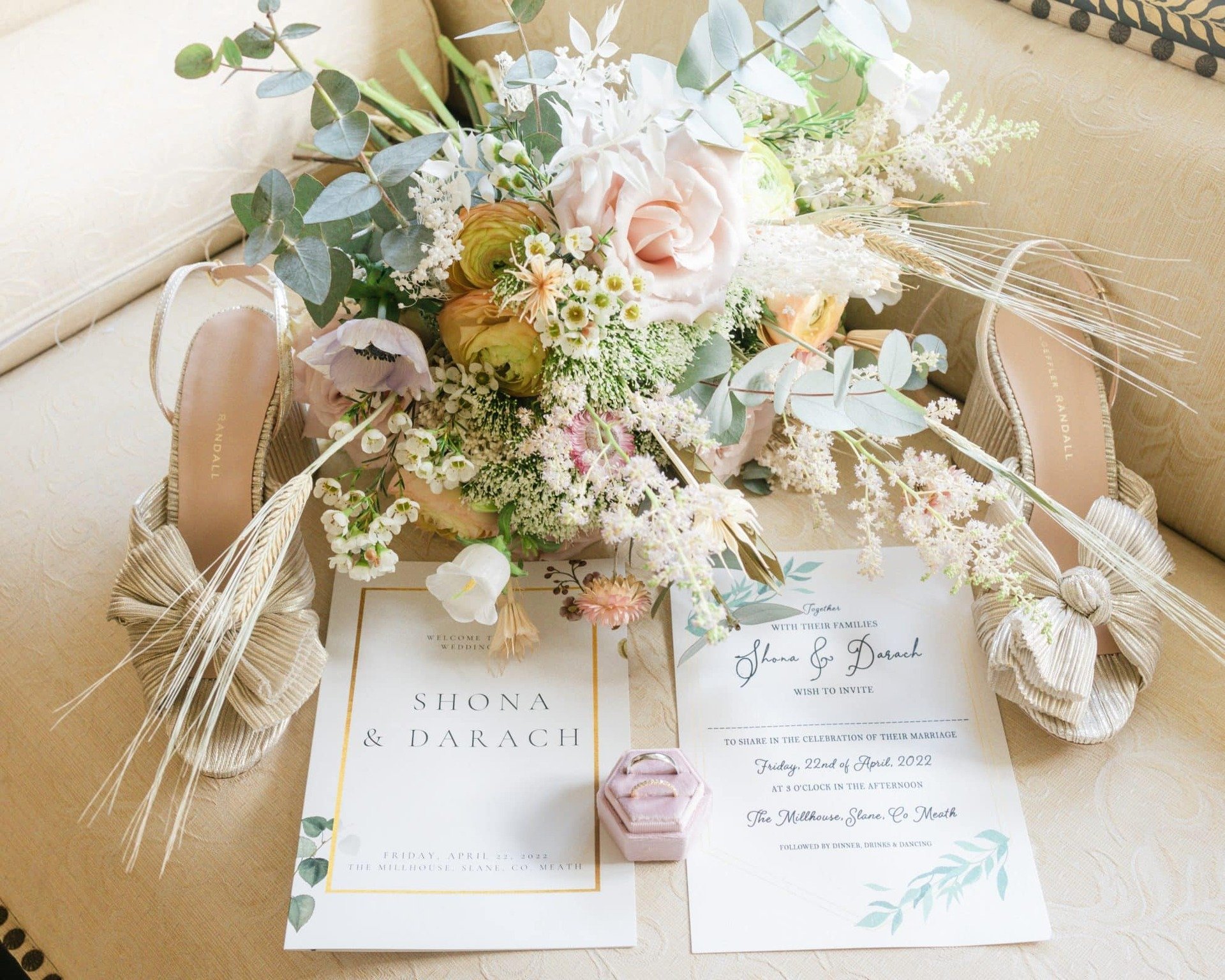 PROPOSAL
It was December 2020 and the world was in lockdown, it had been a difficult year as Darach ended up in hospital and they had to cancel all their summer holidays. When Darach got back on his feet, he knew it was time to pop the big question to Shona.
Shona continues: "We were just over seven years together at that point. It was in the middle of the pandemic and after Darach got out of hospital we booked ourselves into The Westbury Hotel in Dublin for the night before Christmas.
"Darach was signed off driving for a while but still found a way to propose to me that day in The Westbury with the most perfect ring! It was the perfect proposal for me because I am pretty private. Although he thought about doing it under the Nollaig Shona sign on Grafton Street, (which his sister talked him out of – thank you Roisin!) it was perfect just the two of us and was the light at the end of the tunnel after such a tough year!"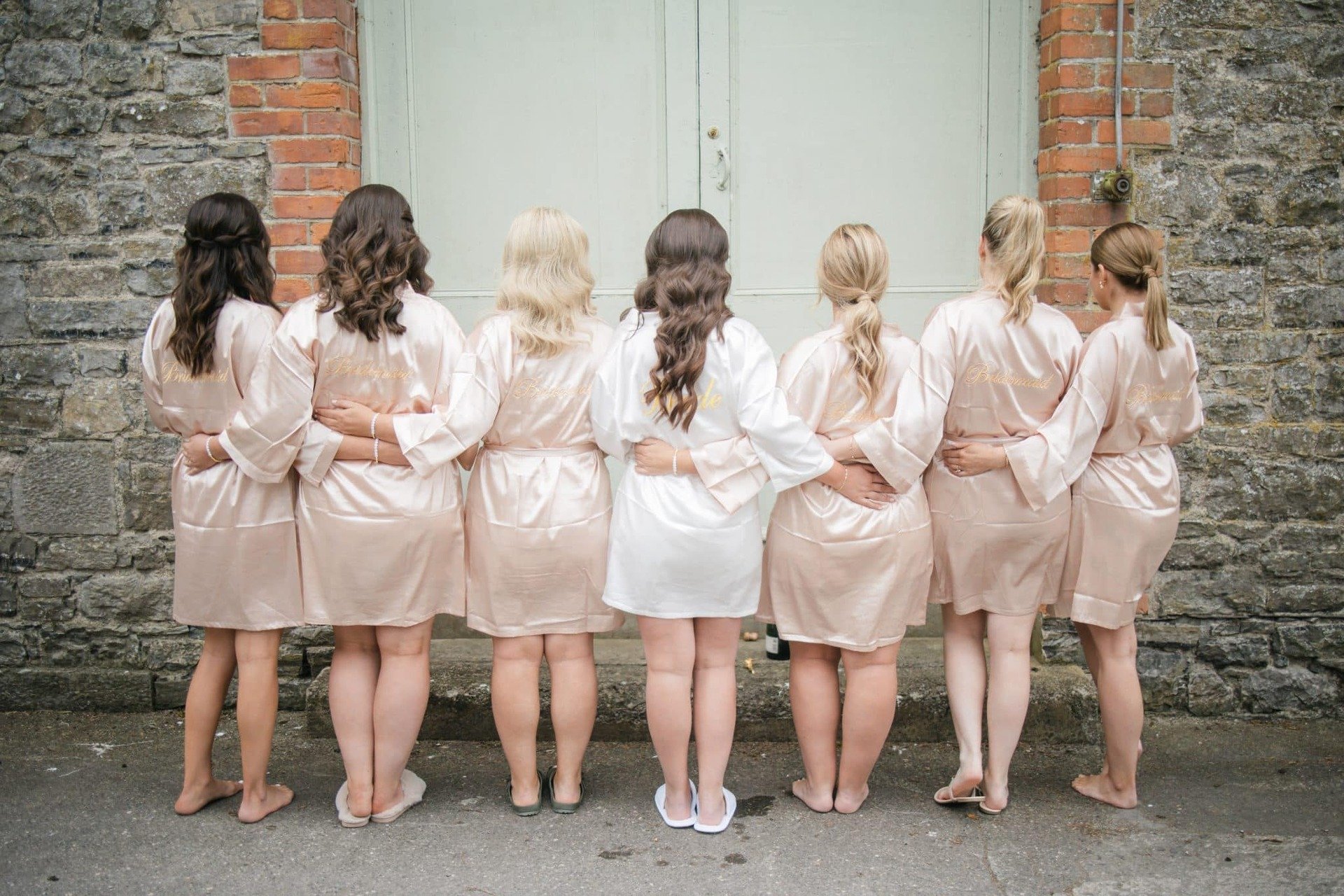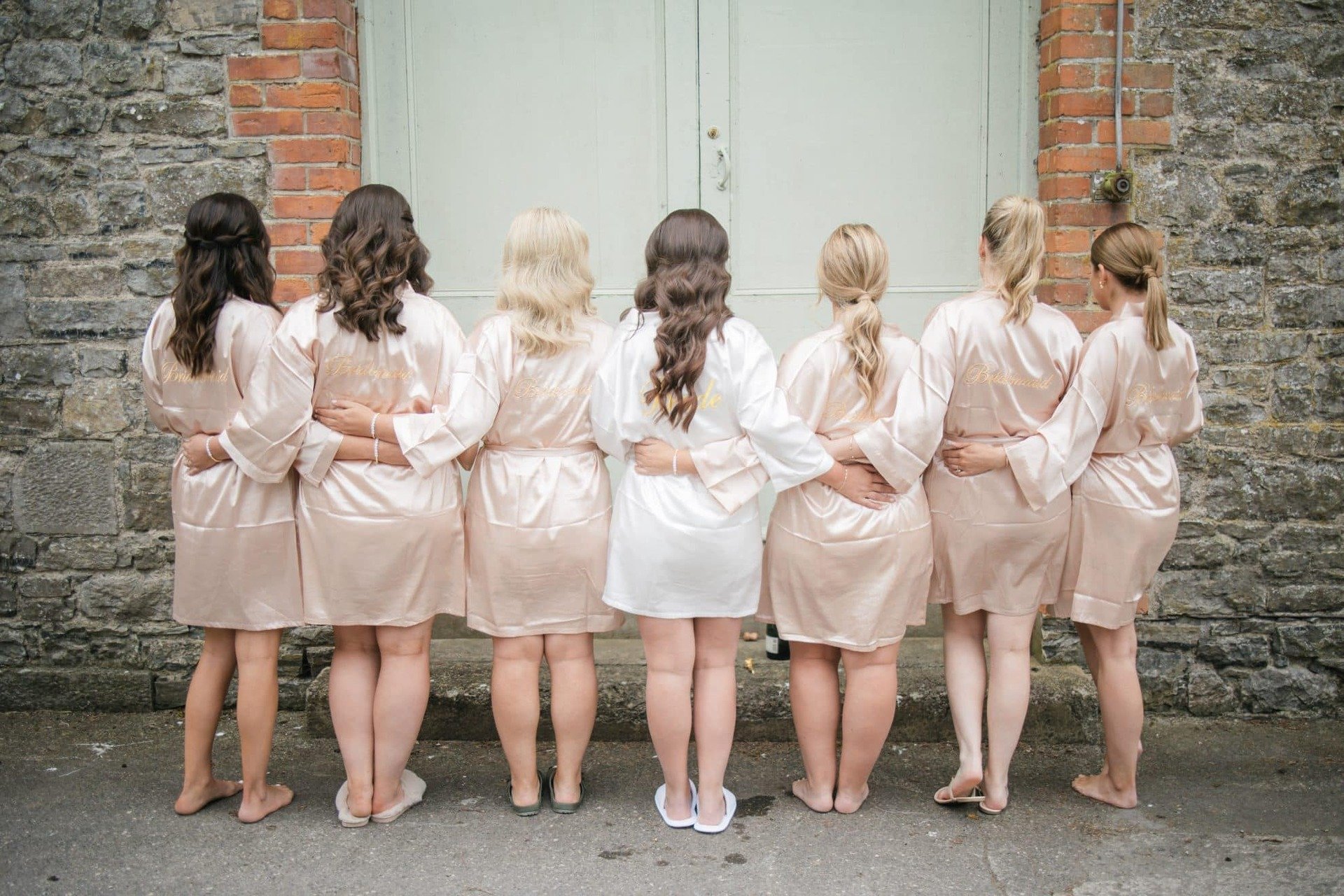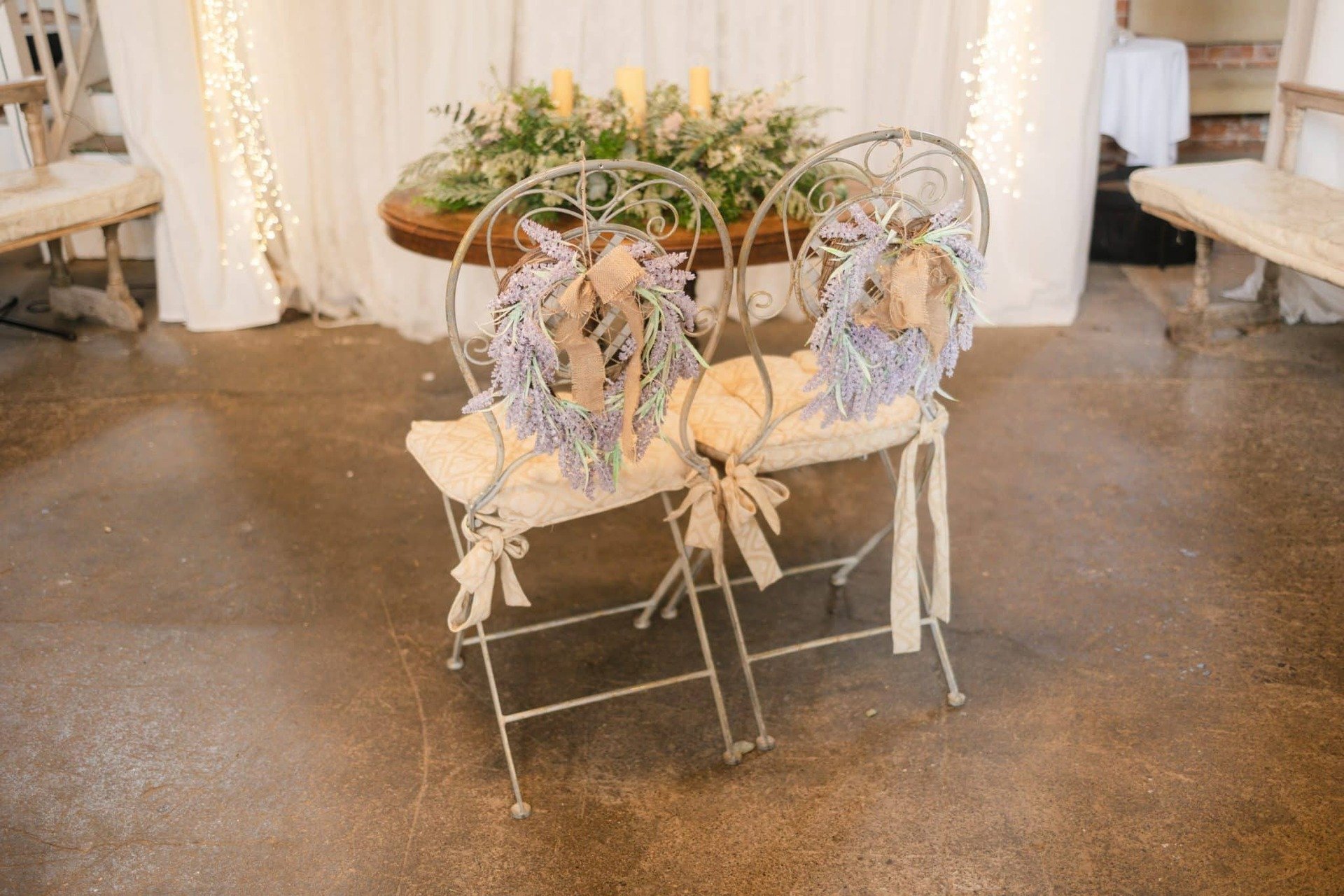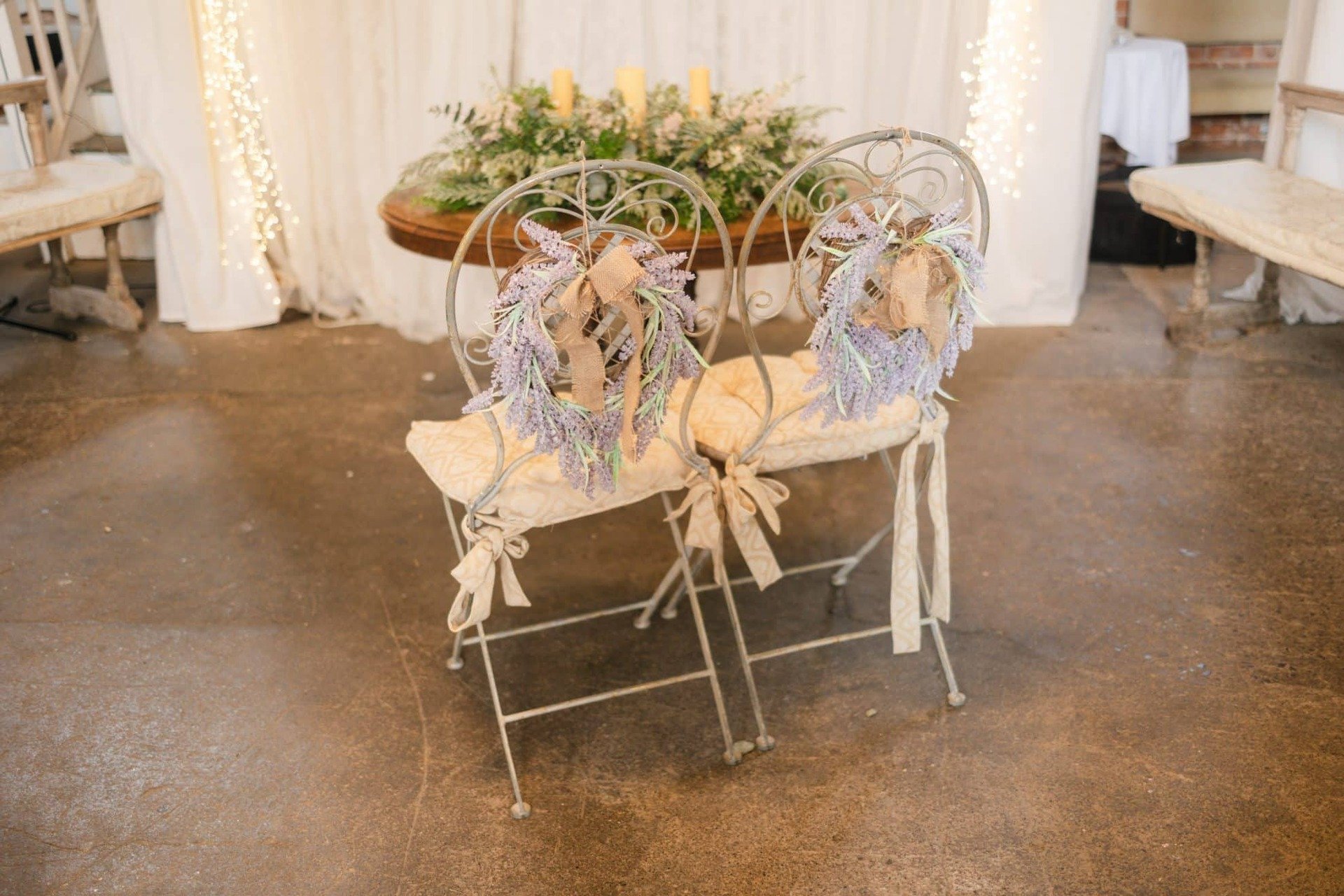 PLANNING PROCESS
After taking some time to enjoy their engagement bubble, Shona and Darach got stuck into wedding planning after Christmas booking The Millhouse as their wedding venue.
"We've been to a lot of weddings so a venue that we had never been to before was important to us," Shona shares. "We fell in love with The Millhouse when we saw it over Zoom. The staff were so friendly and the place was beautiful – and it wasn't too far from Dublin which was a key factor for us!
"Everyone thinks we are mad when we say we didn't view the venue before we booked it but the staff at The Millhouse just made us feel comfortable so we knew it was right for us. We didn't have any help other than the venue and did a lot of planning ourselves. In October 2021 we relocated to New York and planning a wedding from abroad is never easy but I think we were well prepared!"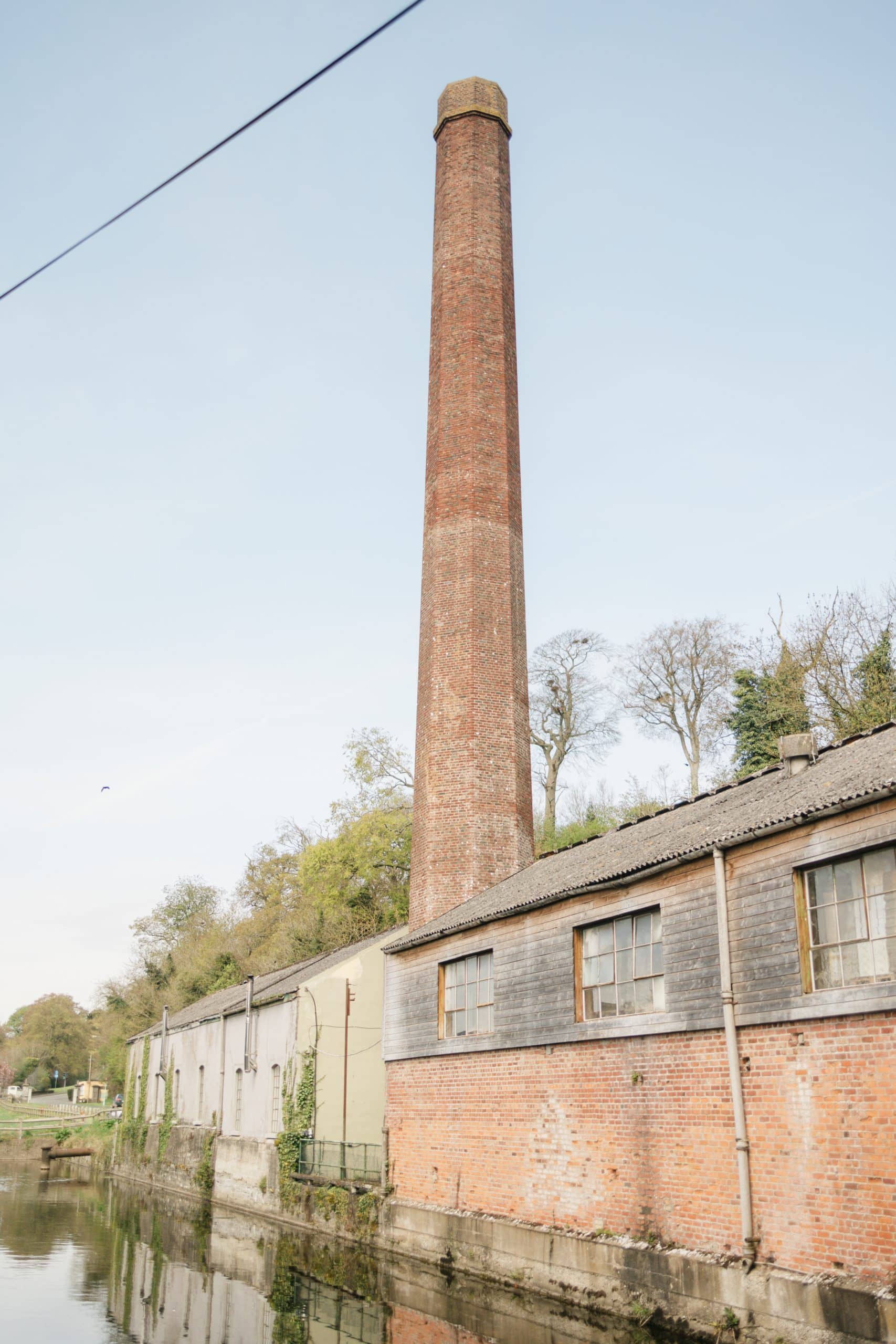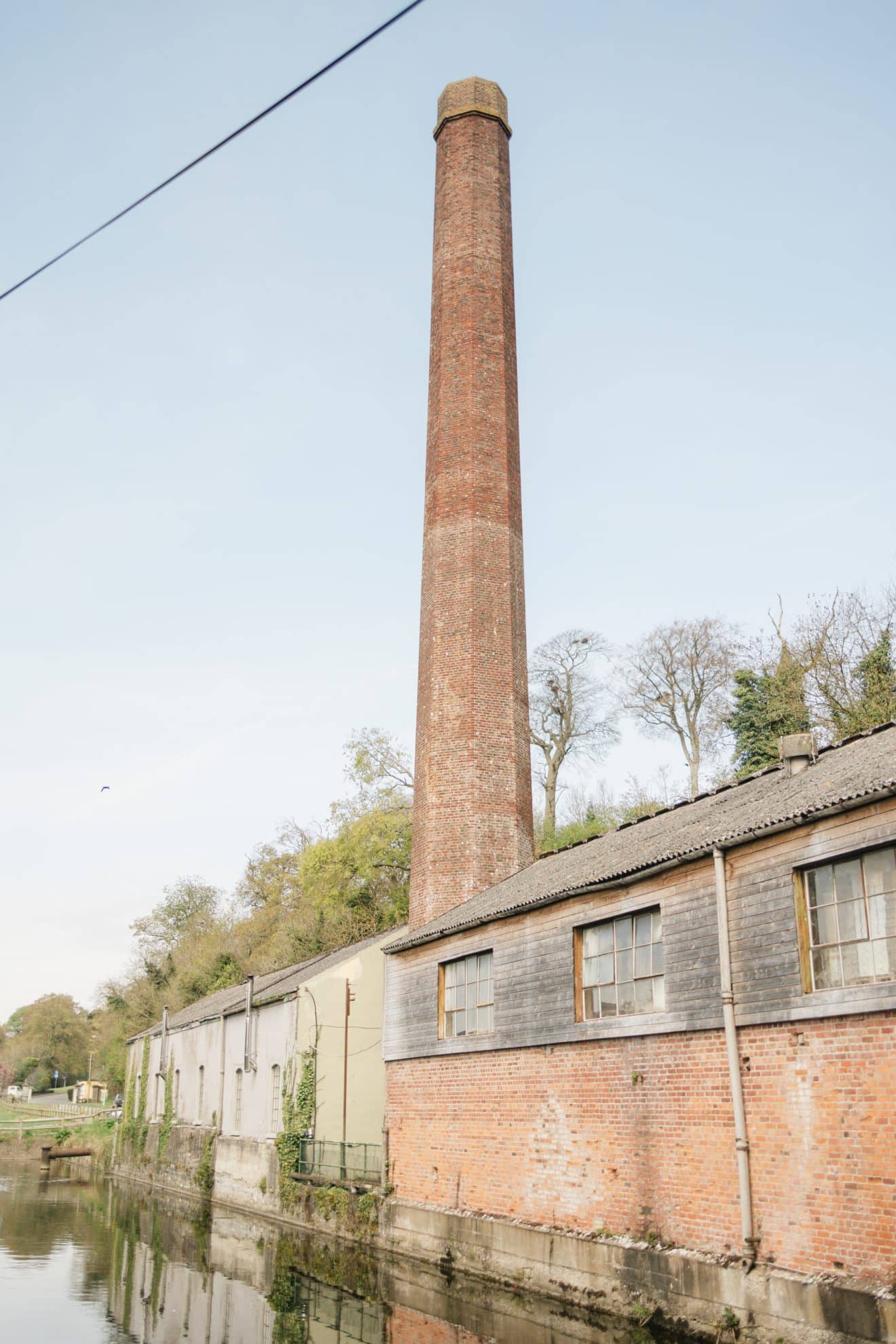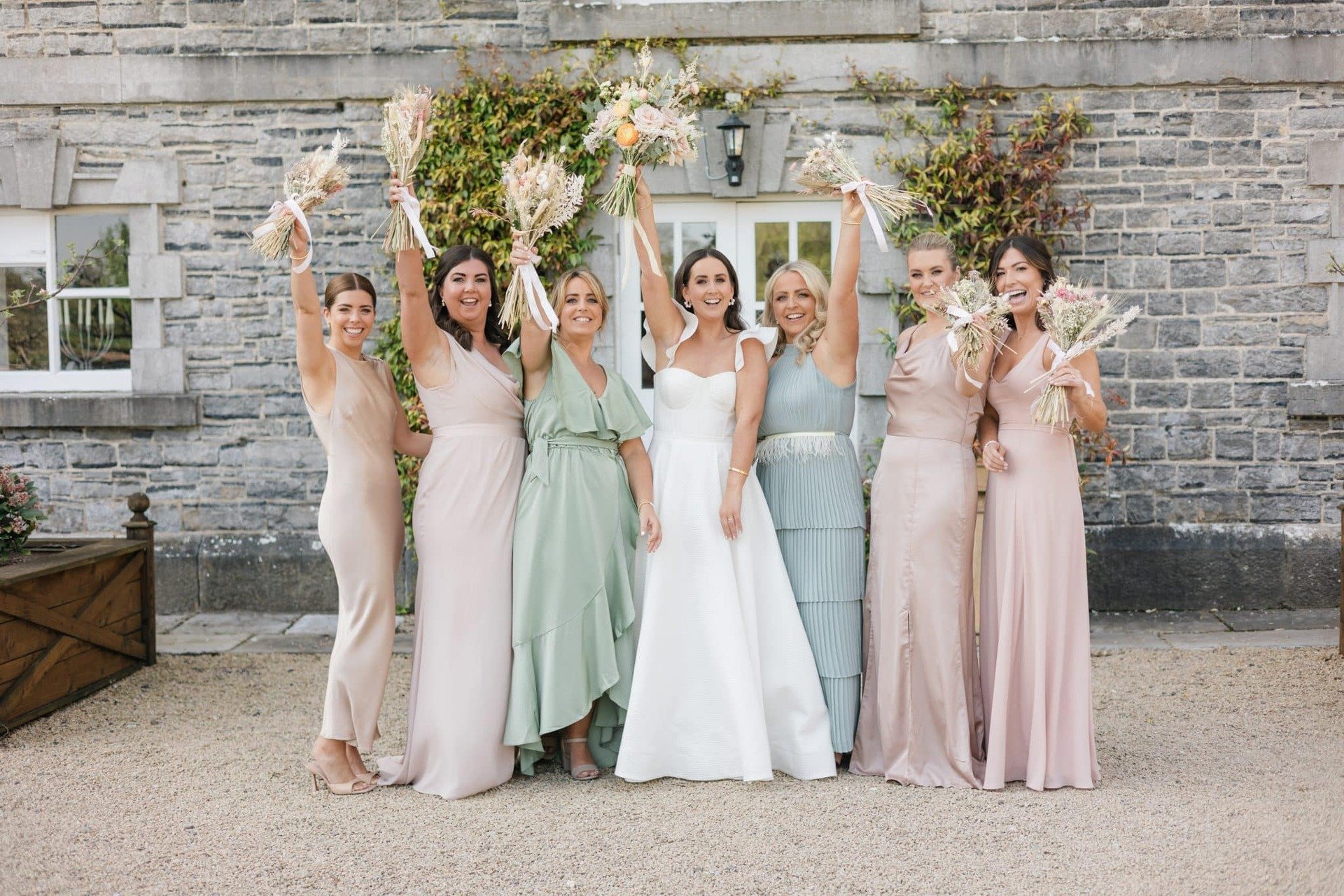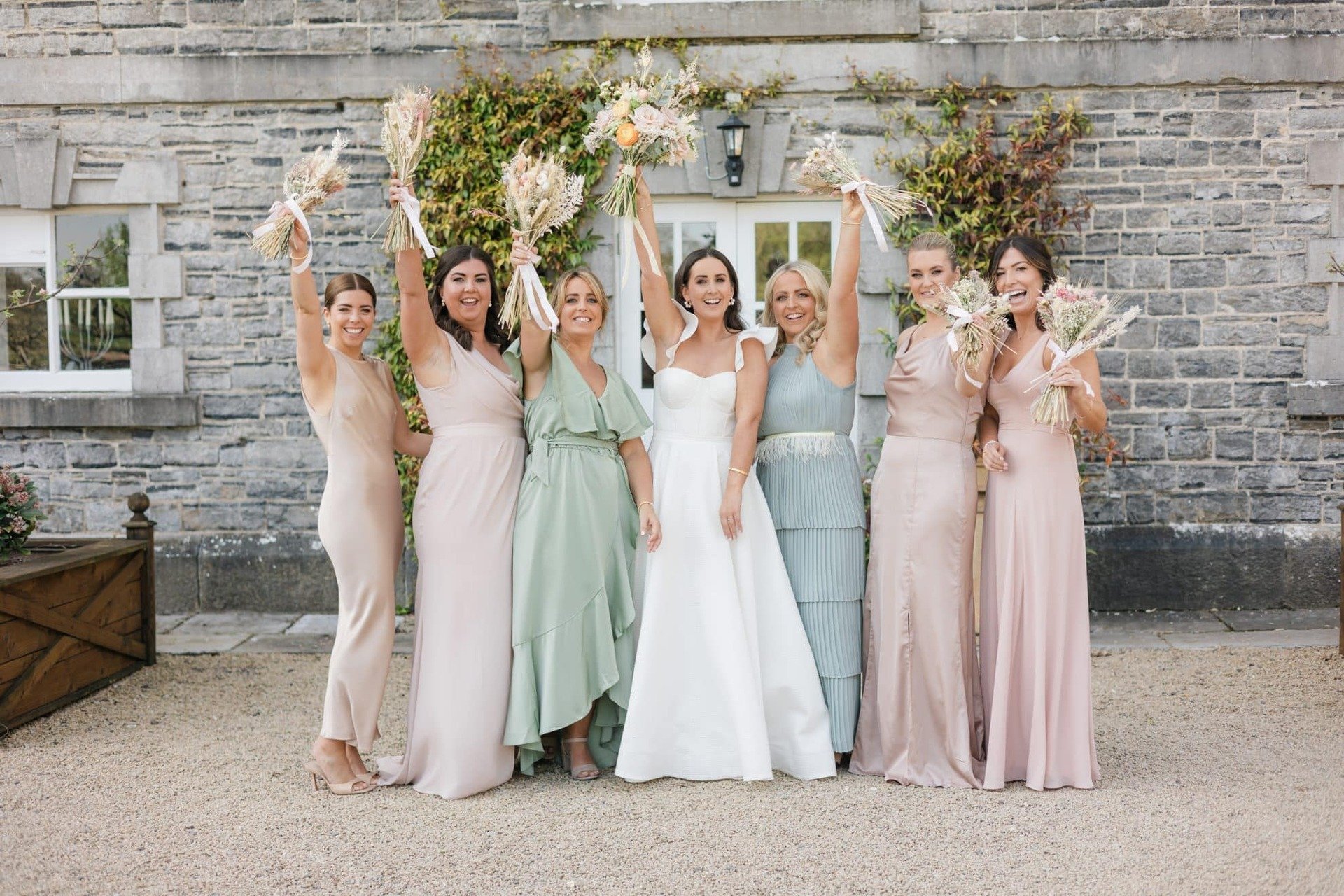 CAPTURING THE DAY
Weddings By Jason captured Shona and Darach's day perfectly with an array of stunning candid shots, sentimental moments and picture-perfect memories. We can really feel the love!
Shona says: "Our photographer was Weddings by Jason and our videographer was Ray Yore. Both came recommended from the venue. When I checked out both their stuff, we really liked how they worked their casualness and the fact that they had both worked together before and knew the venue.
"On the day, their casualness really shone through. We also had prep calls with both Jason and Ray which made the day much easier as they knew what we wanted and could execute it without having to ask us! Our photos and videos really captured the energy of our day. I couldn't recommend either of them more."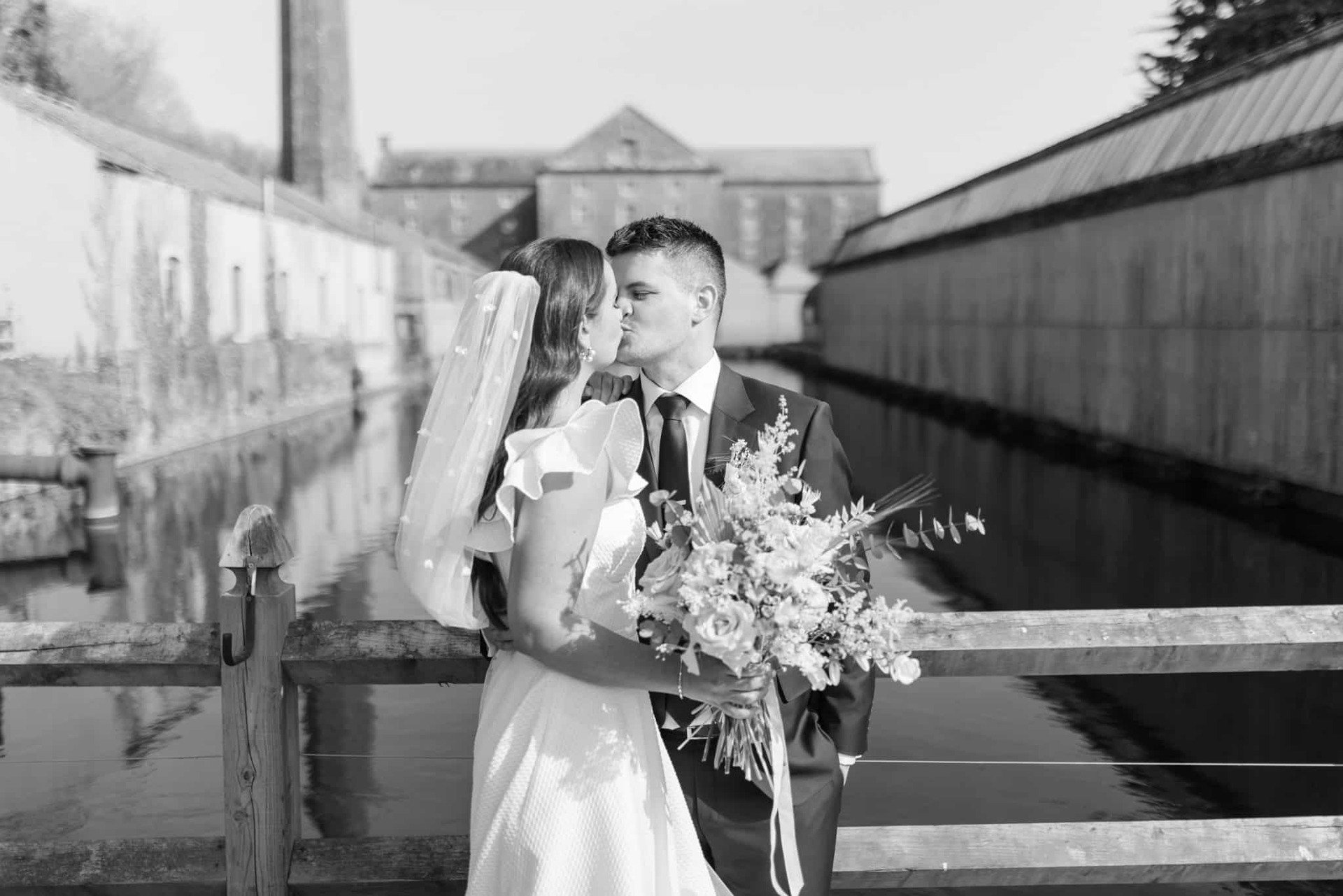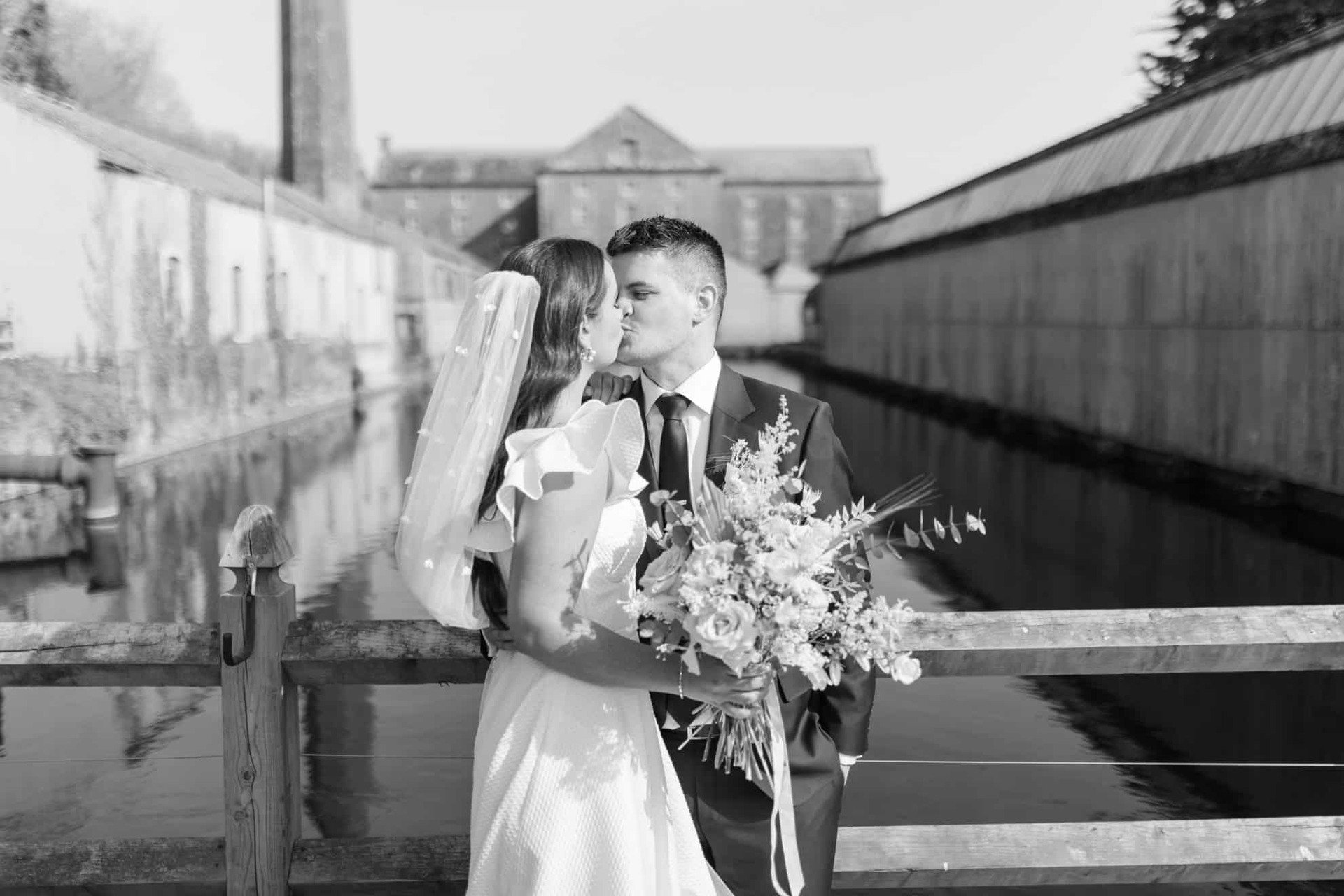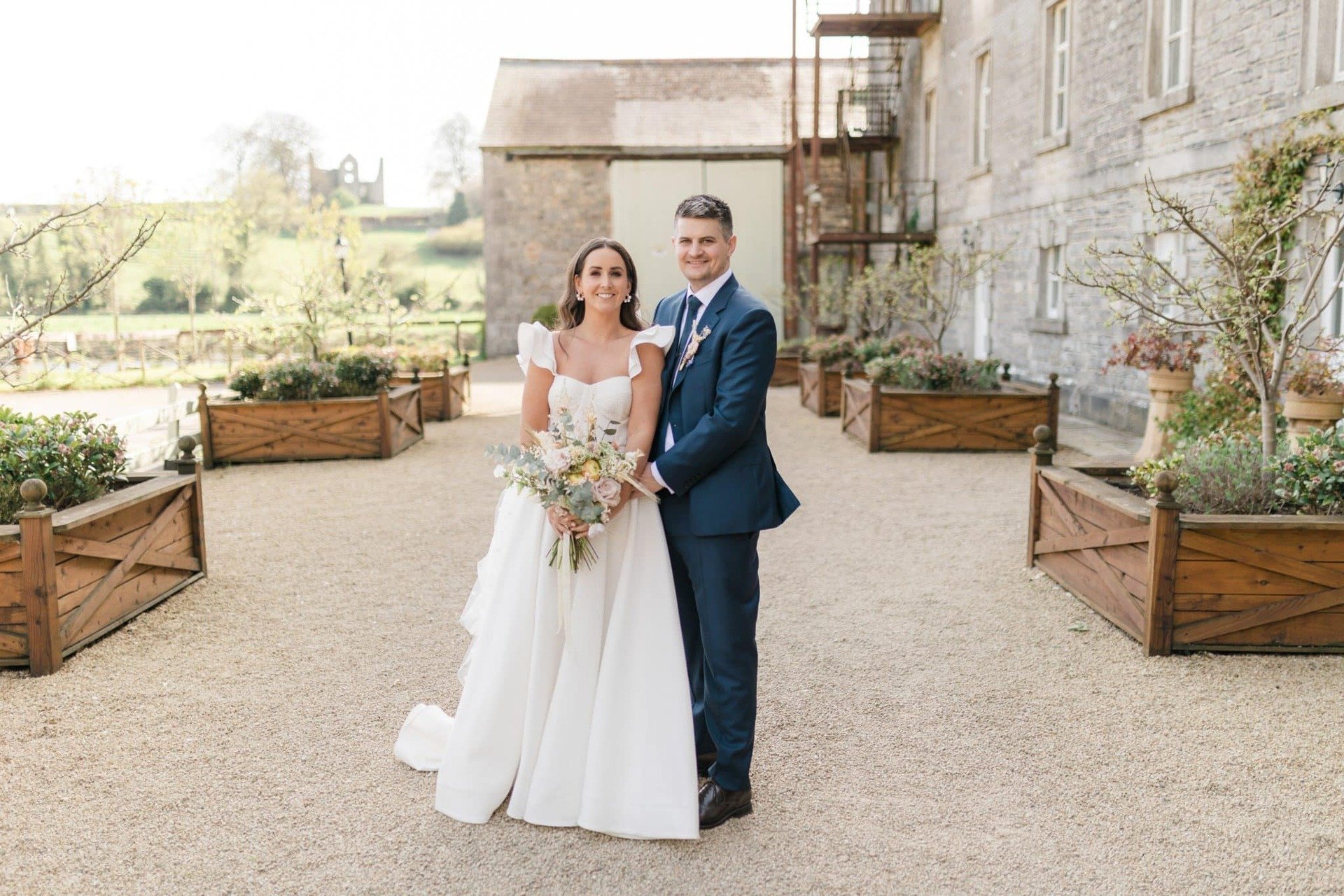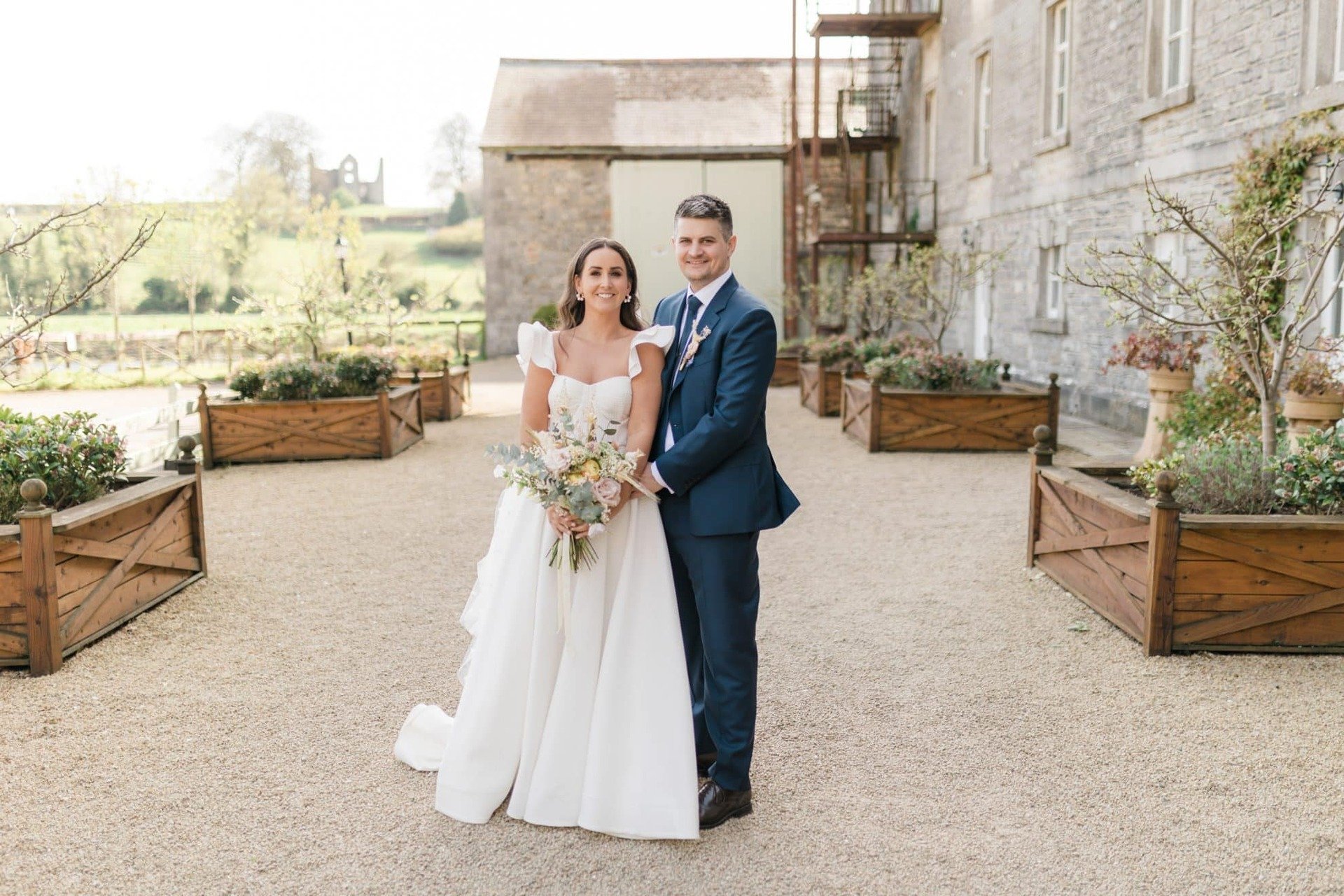 WEDDING WARDROBE
Shona looked graceful in a unique and elegant ruffle cap sleeve wedding dress by designer Alena Leana from Ivy & White in Newry.
"My dress was called Mimosa and the veil was Harlow from Made With Love also from Ivy & White," Shona says. "From the second I walked into Ivy & White and met Kerry, I knew I wanted to buy my dress from her. She just made my dress shopping experience and I have sent many friends to her since and they all said the same.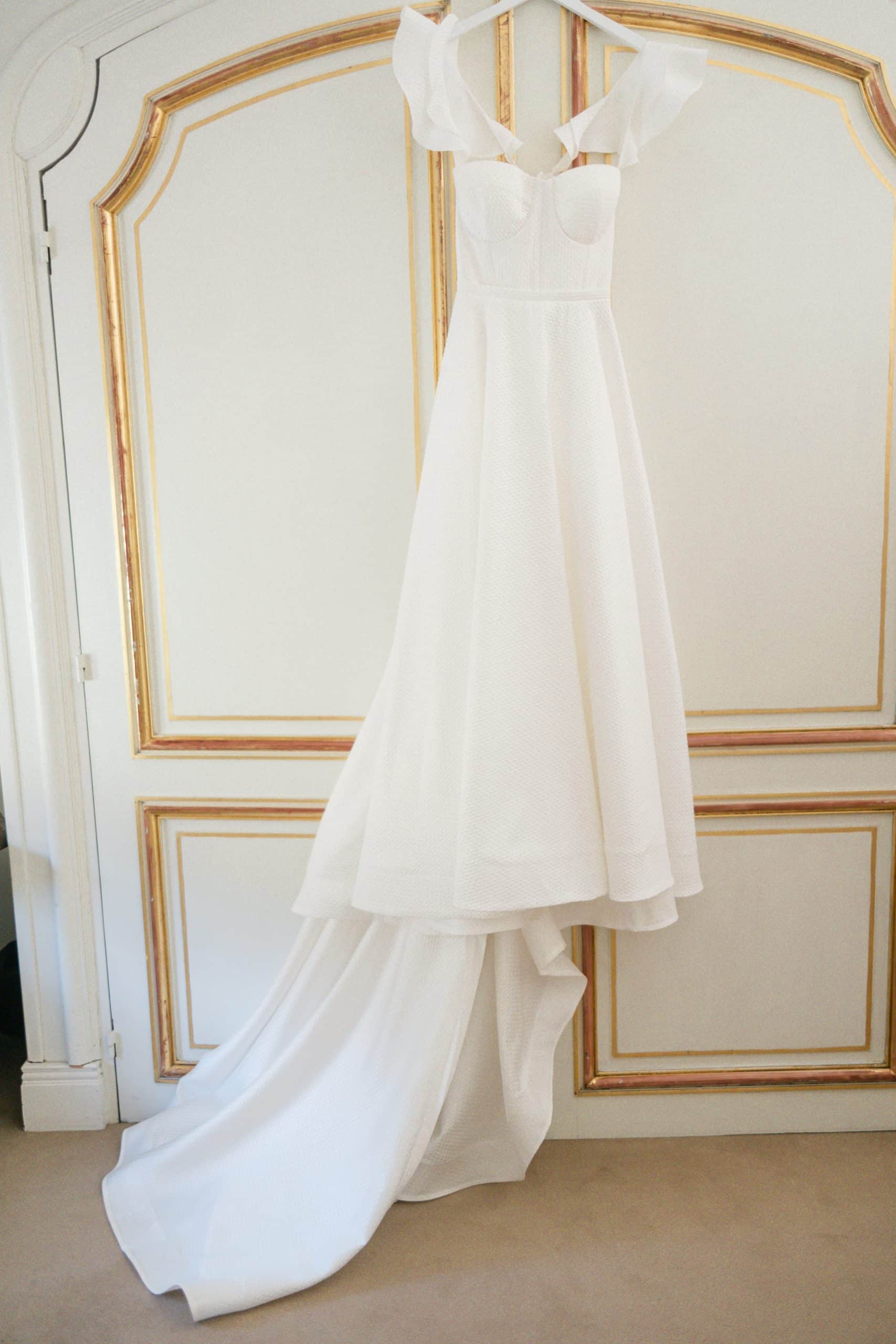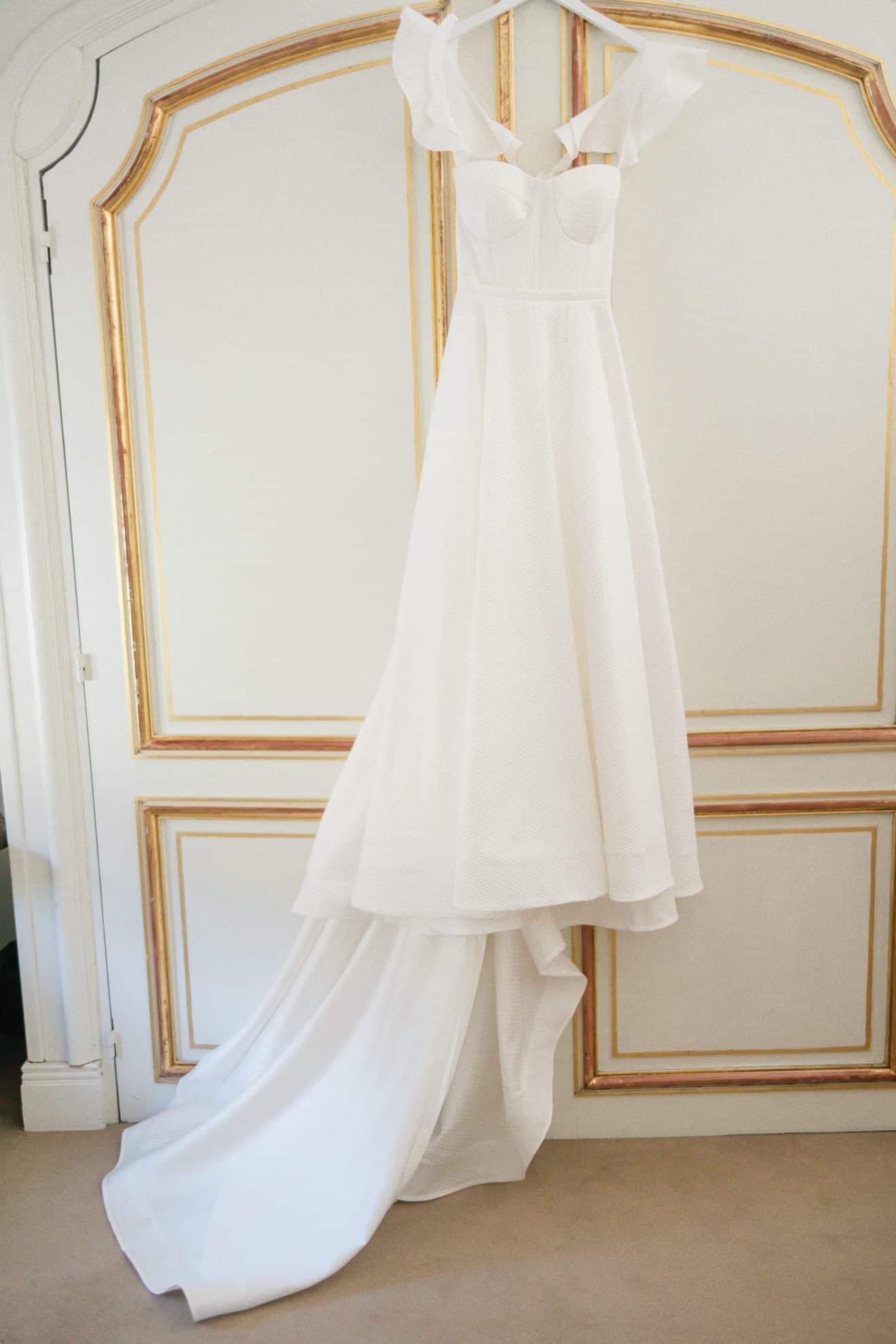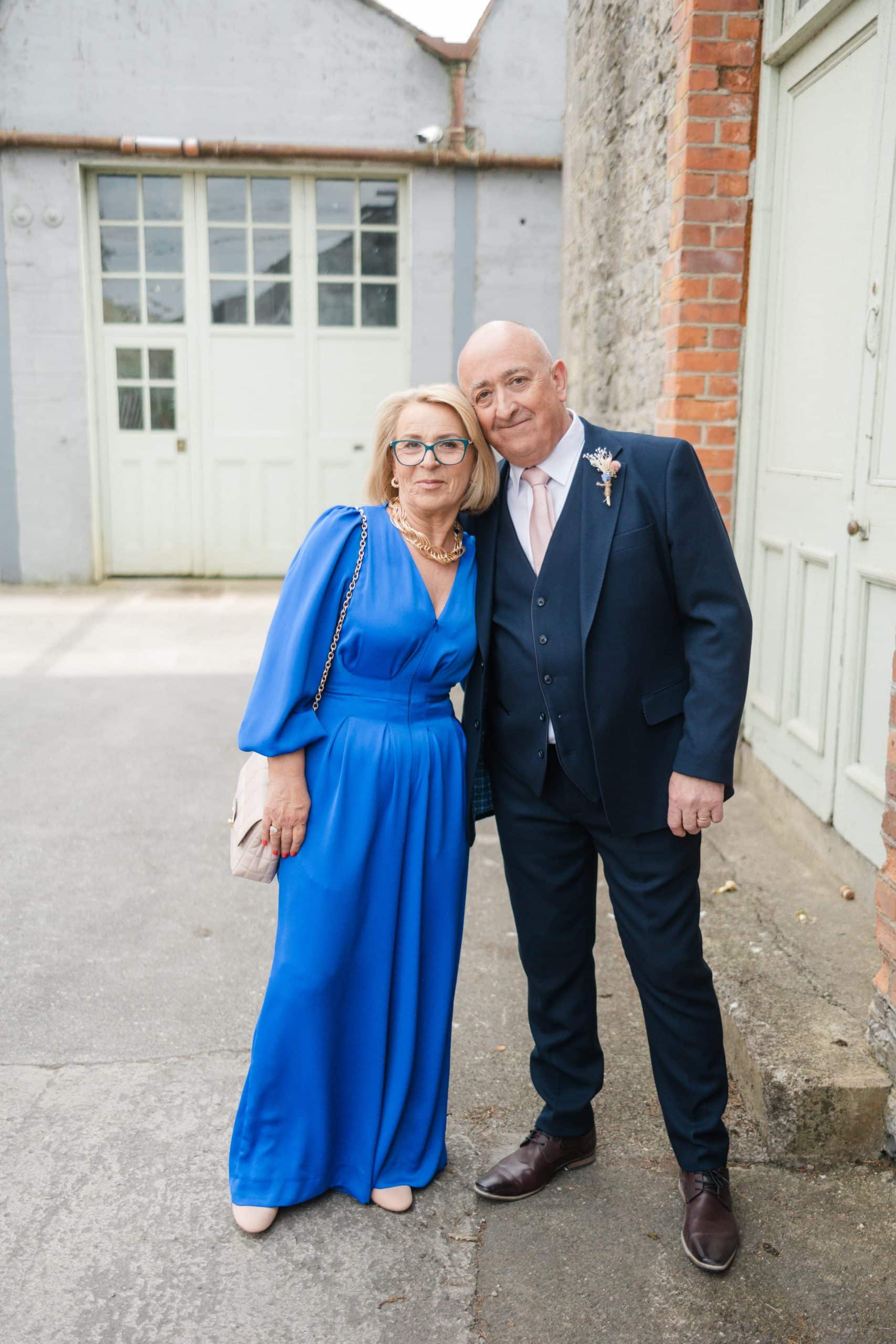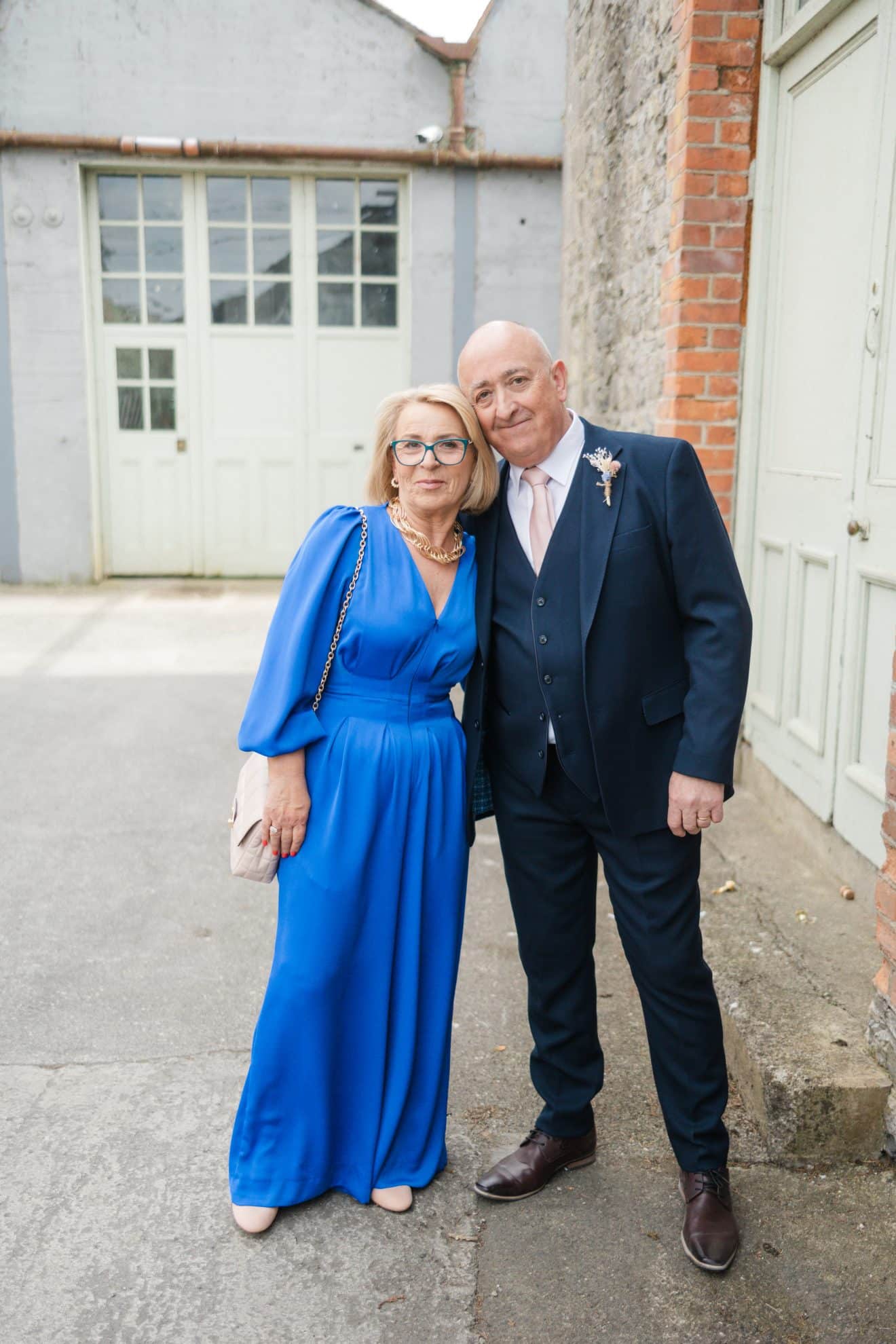 "When I showed my sister and my mom the dress on the hanger, neither were sure. But from the second I tried on my dress, I never wanted to take it off! The sleeves could be worn up or down and I wore them up for most of the day and down for the evening.
"The dress also had pockets which is a huge seller for me! It looked like a lot of dress and I think Darach was a bit surprised when he noticed the train, but it was so relaxed at the same time."
Darach also looked smart in a dark navy suit from Louis Copeland & Sons in Dublin while the five groomsmen wore suits from M&S in a lighter shade. Shona went for mismatched bridesmaid dresses for her six girls – one in sage green, two in champagne and two in blush. The colours worked beautifully together! They were from ASOS, Show Me Your Mumu and Shona Joy.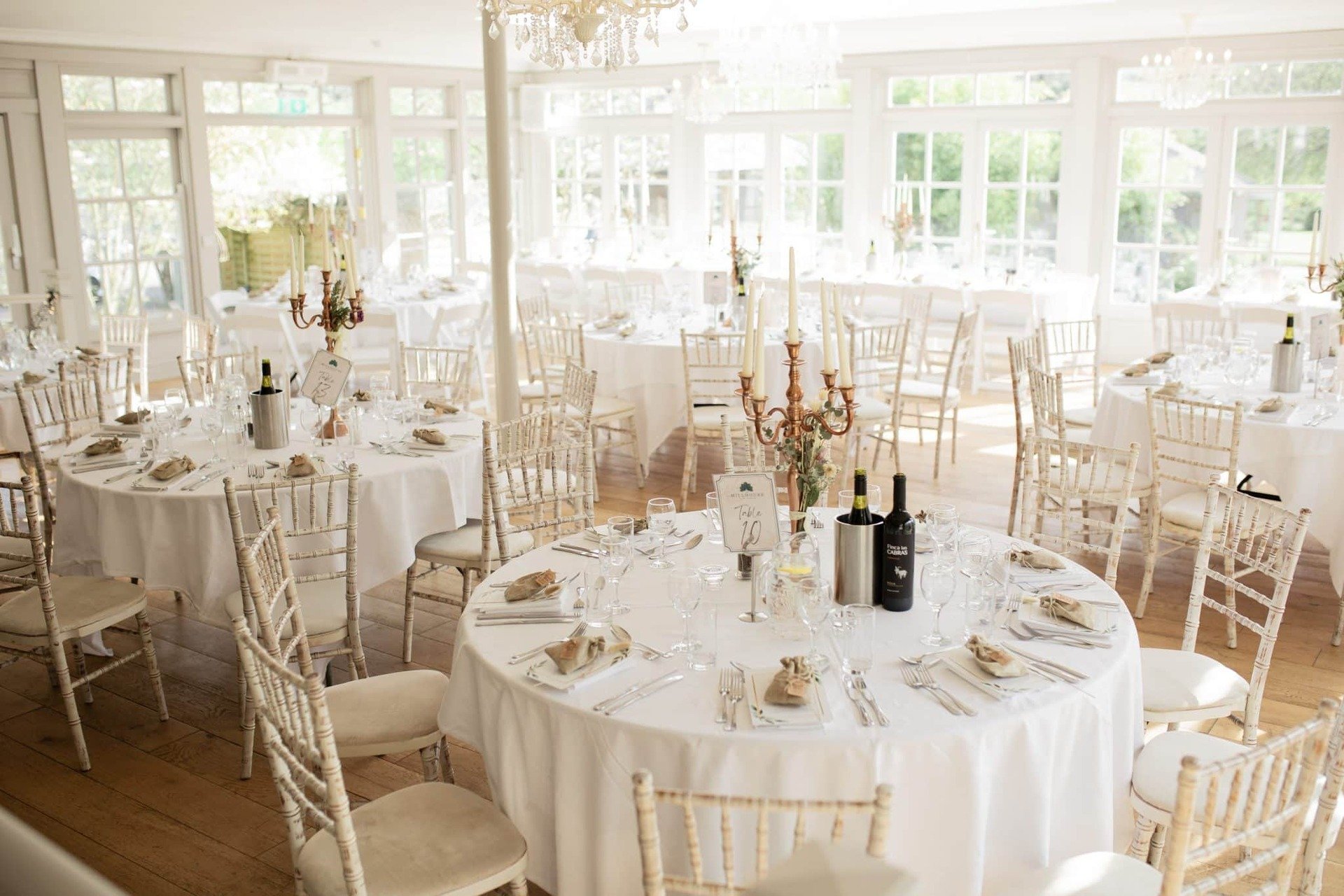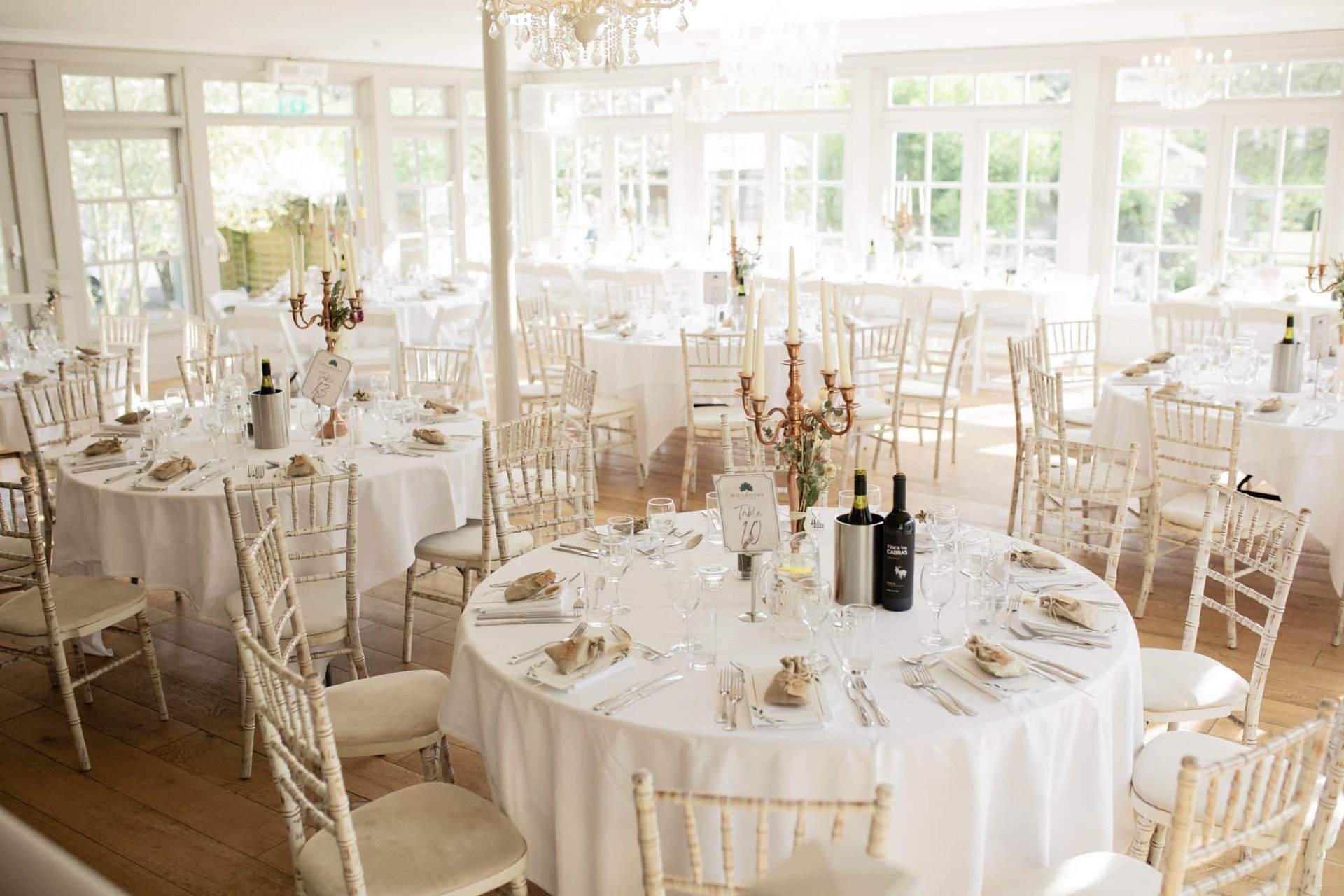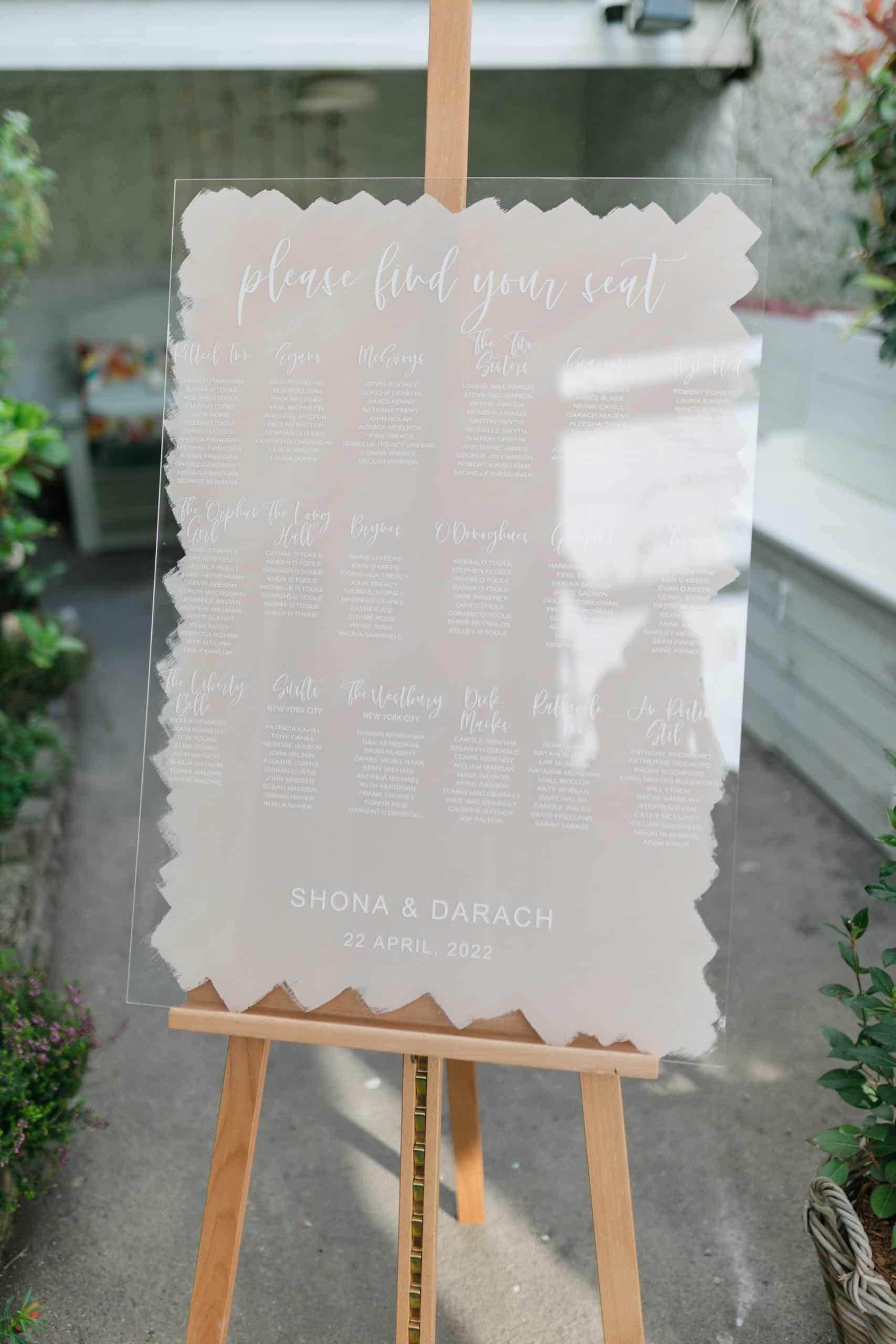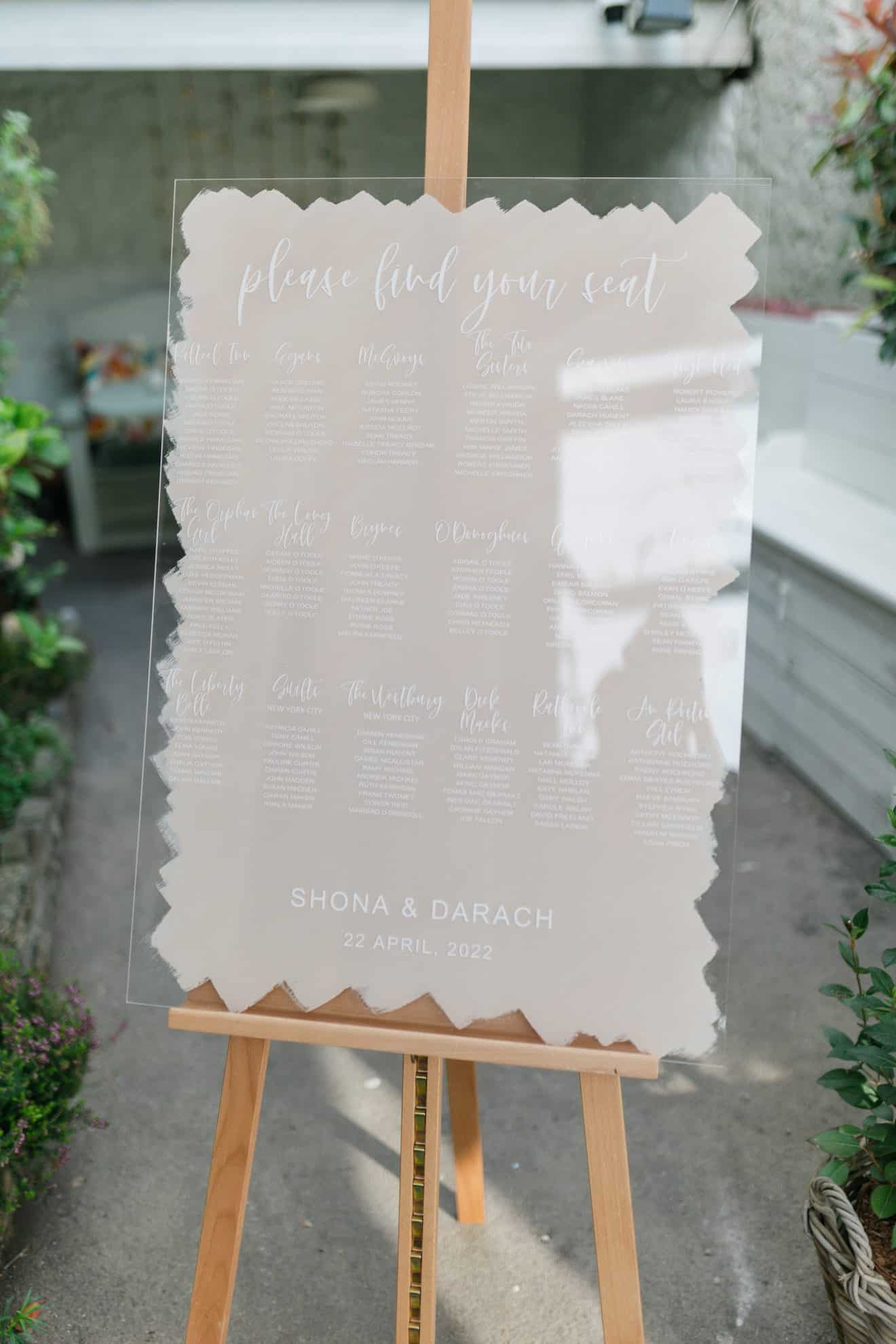 FAVOURITE MOMENT
Shona and Darach shares two main standout moments when they look back on their special day – from the first look walking up the aisle to the first dance as husband and wife.
Shona reminisces: "The whole day was amazing from start-to-finish. My favourite moment was walking up the aisle while my friend sang She Moves Through the Fair and seeing Darach at the top with a big smile on his face. My nerves just went away and I knew I was ready for the next chapter of our lives.
"Darachs favourite moment from the day was our first dance, which was to N17 by Tolu Mackay; this song meant a lot to us and I loved every second of that special moment we shared."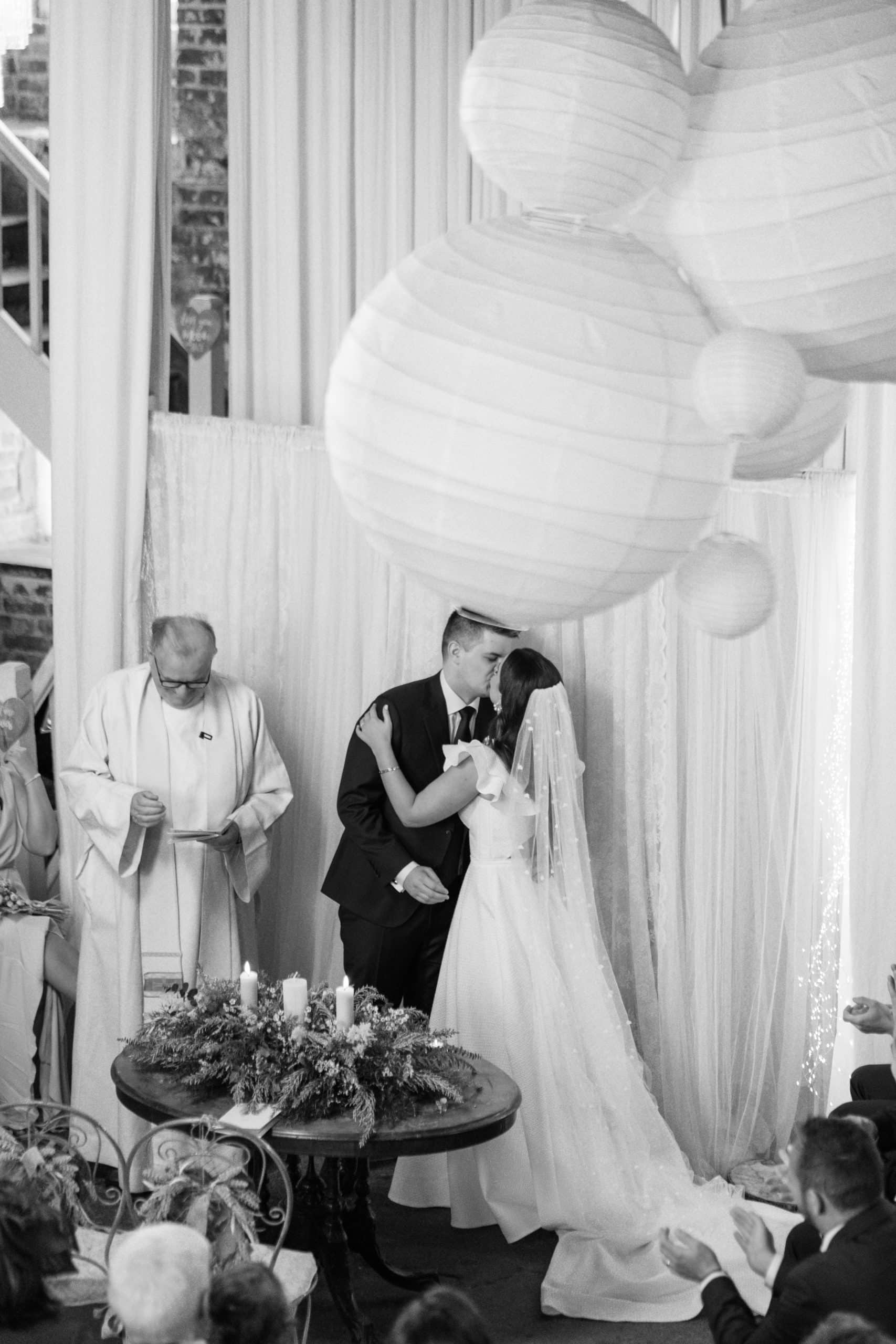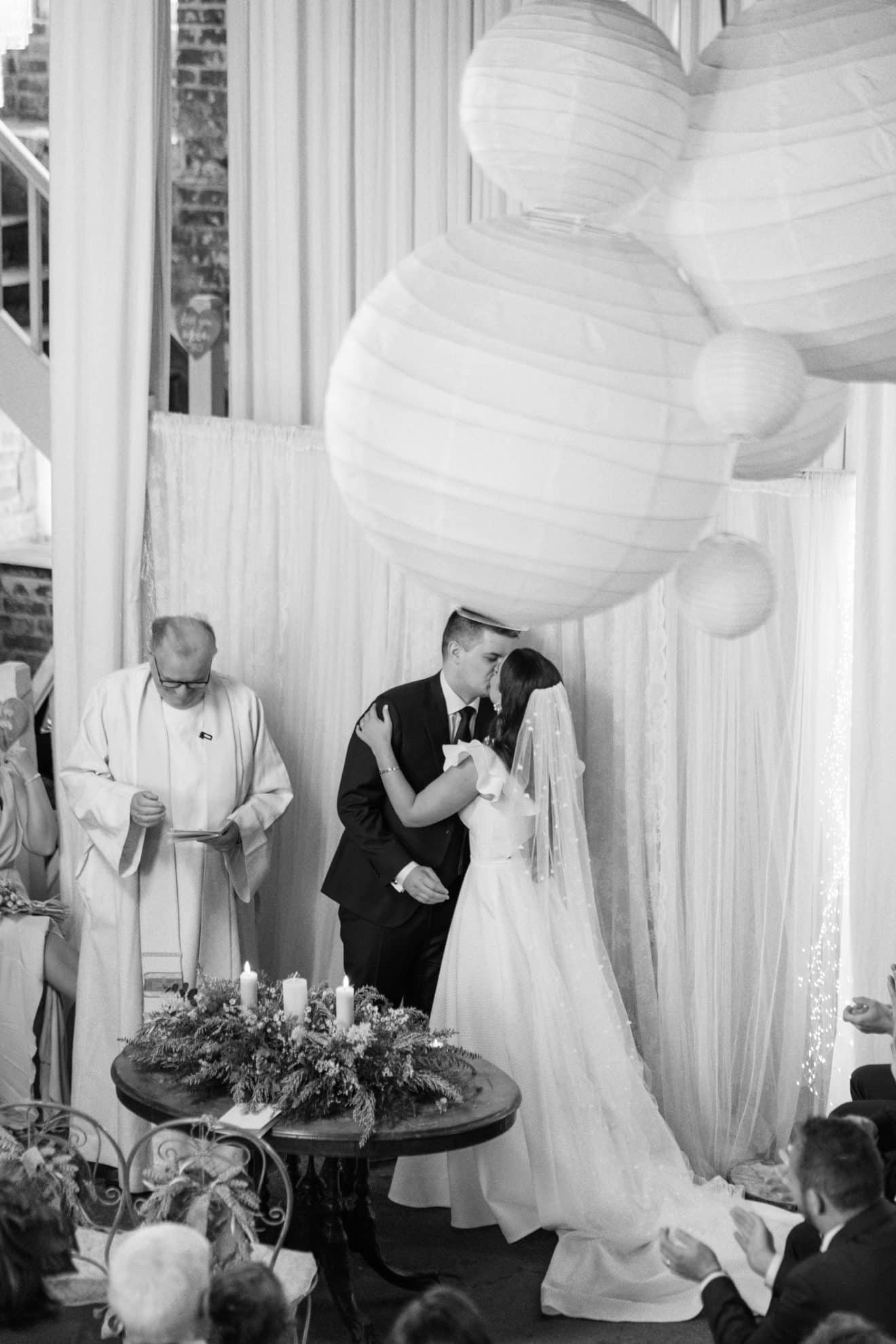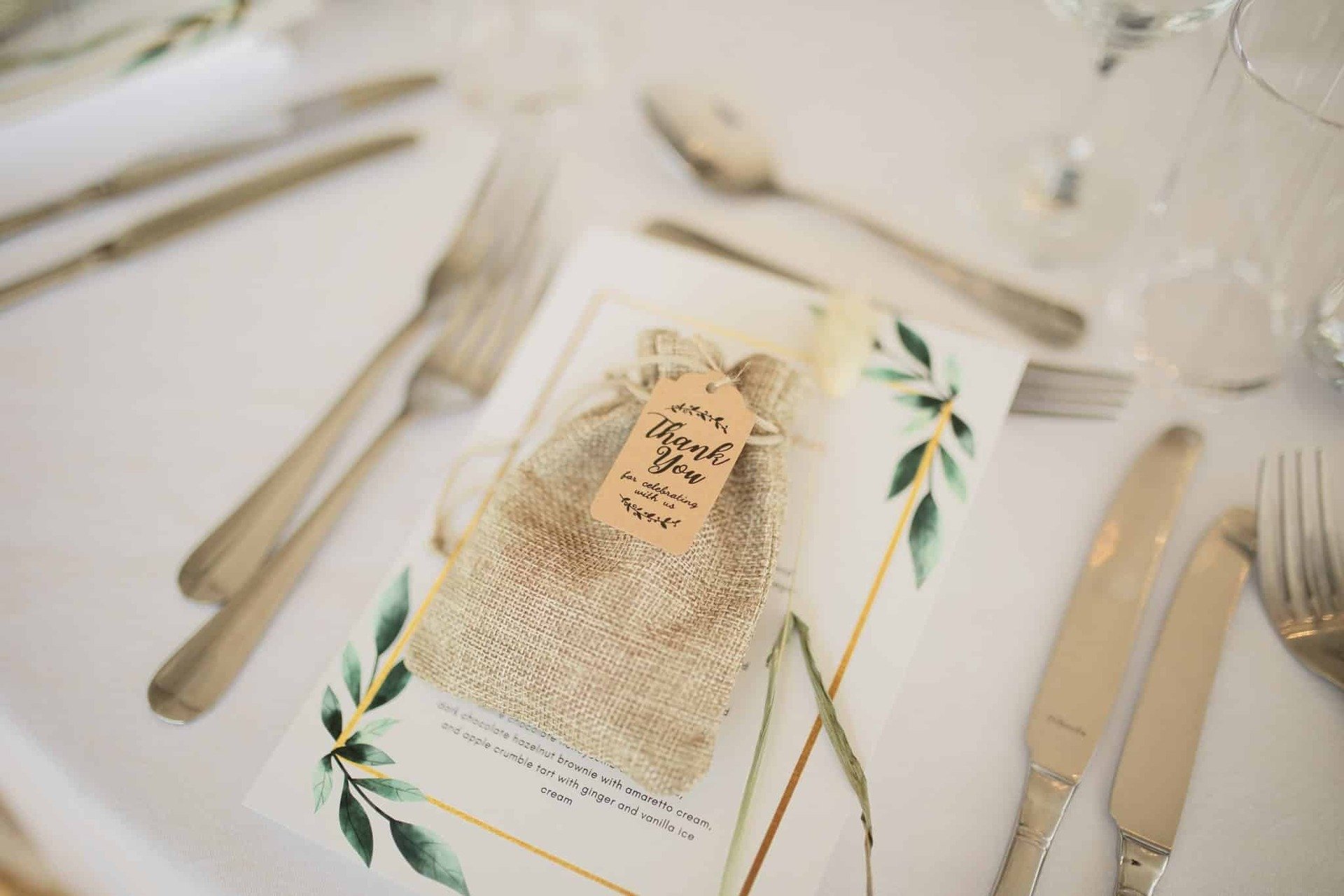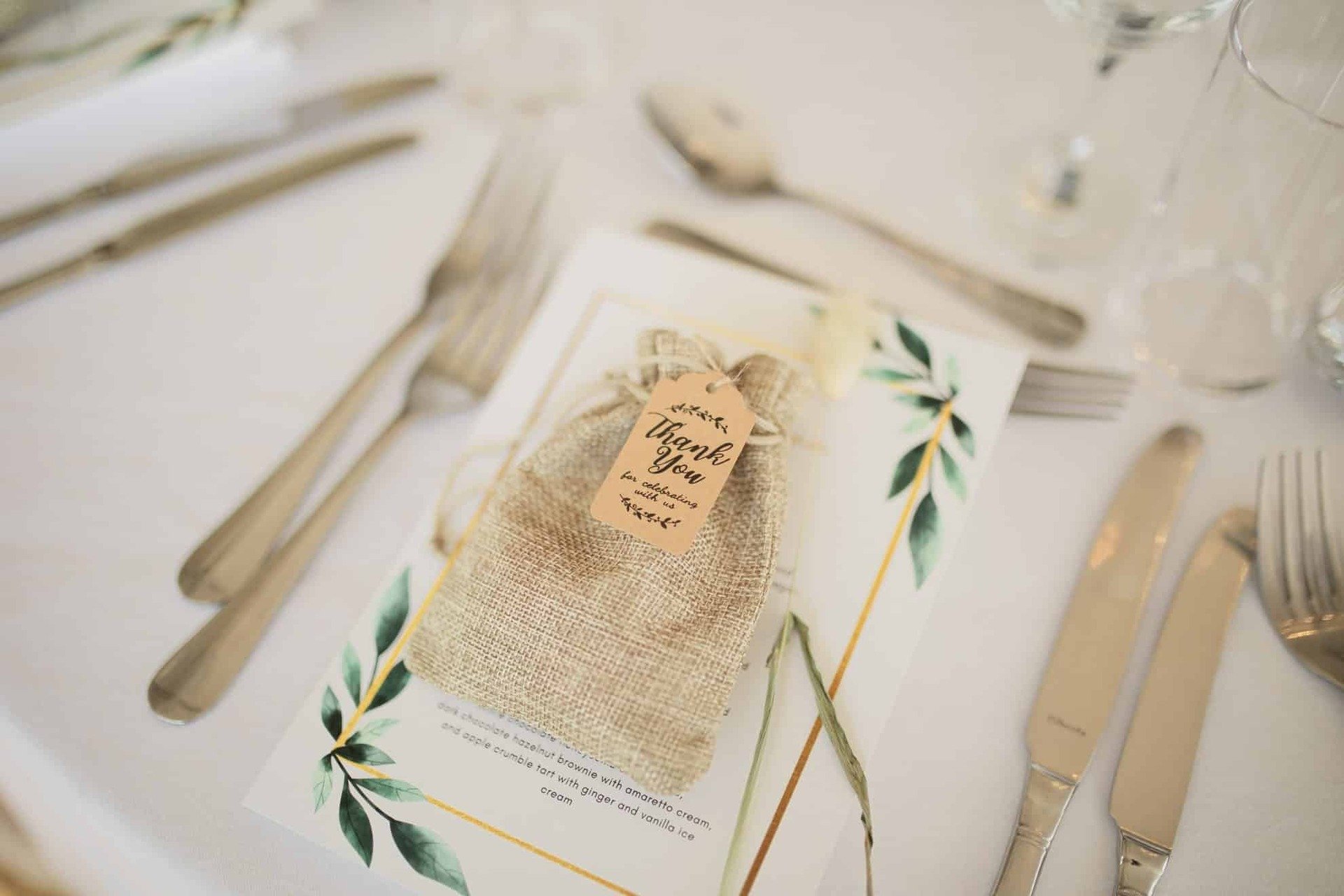 BRIDAL ADVICE
For all the brides and grooms in the midst of planning their own big day, take some wise words of advice from Shona and Darach.
Shona says: "Don't sweat the small stuff, some things are going to go wrong but most of them only you will notice and your guests will be none the wiser. Enjoy the day with your friends and family because as my dad said in his speech, there probably won't be another time all of these people will be in a room together again and they are all there to celebrate with you!"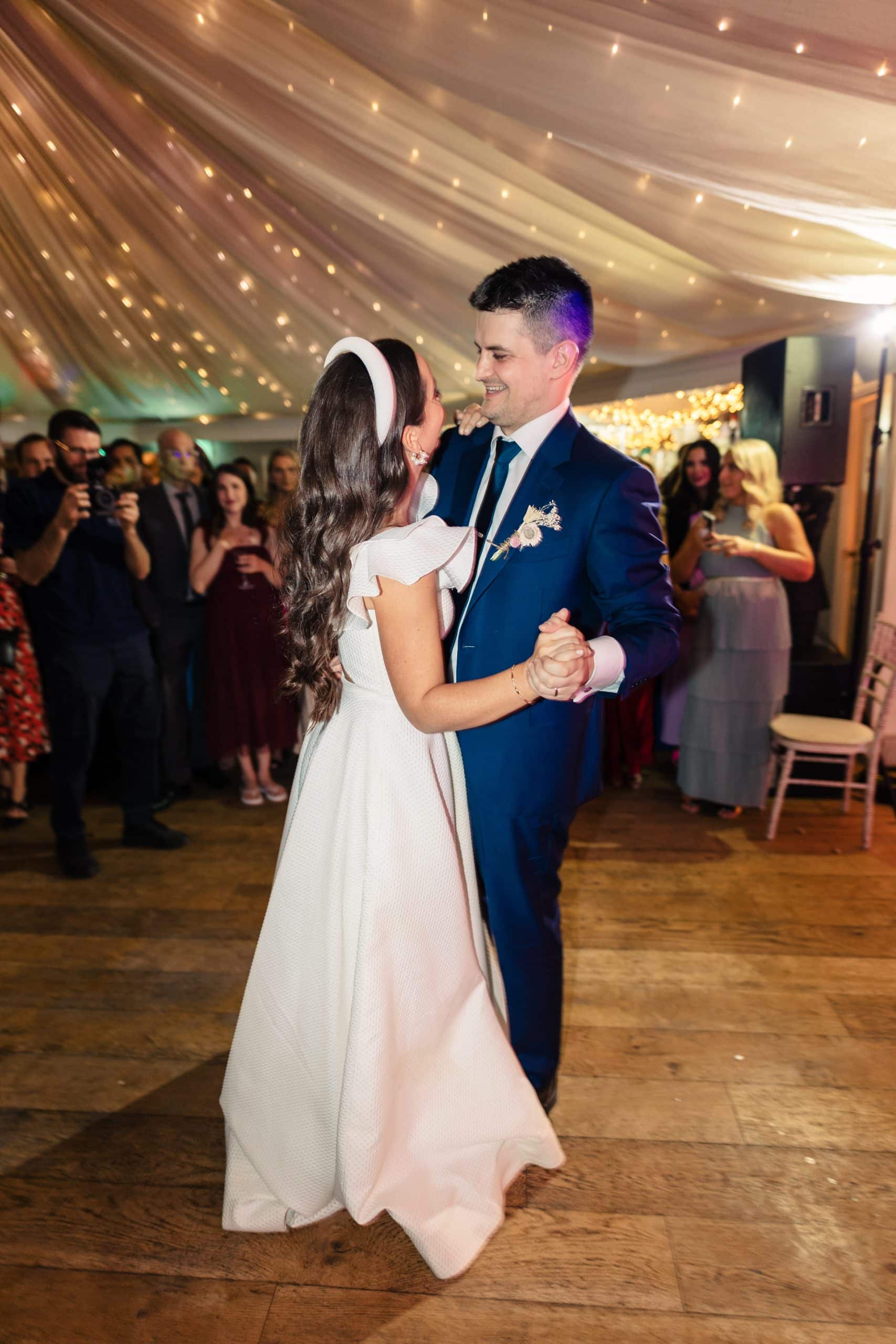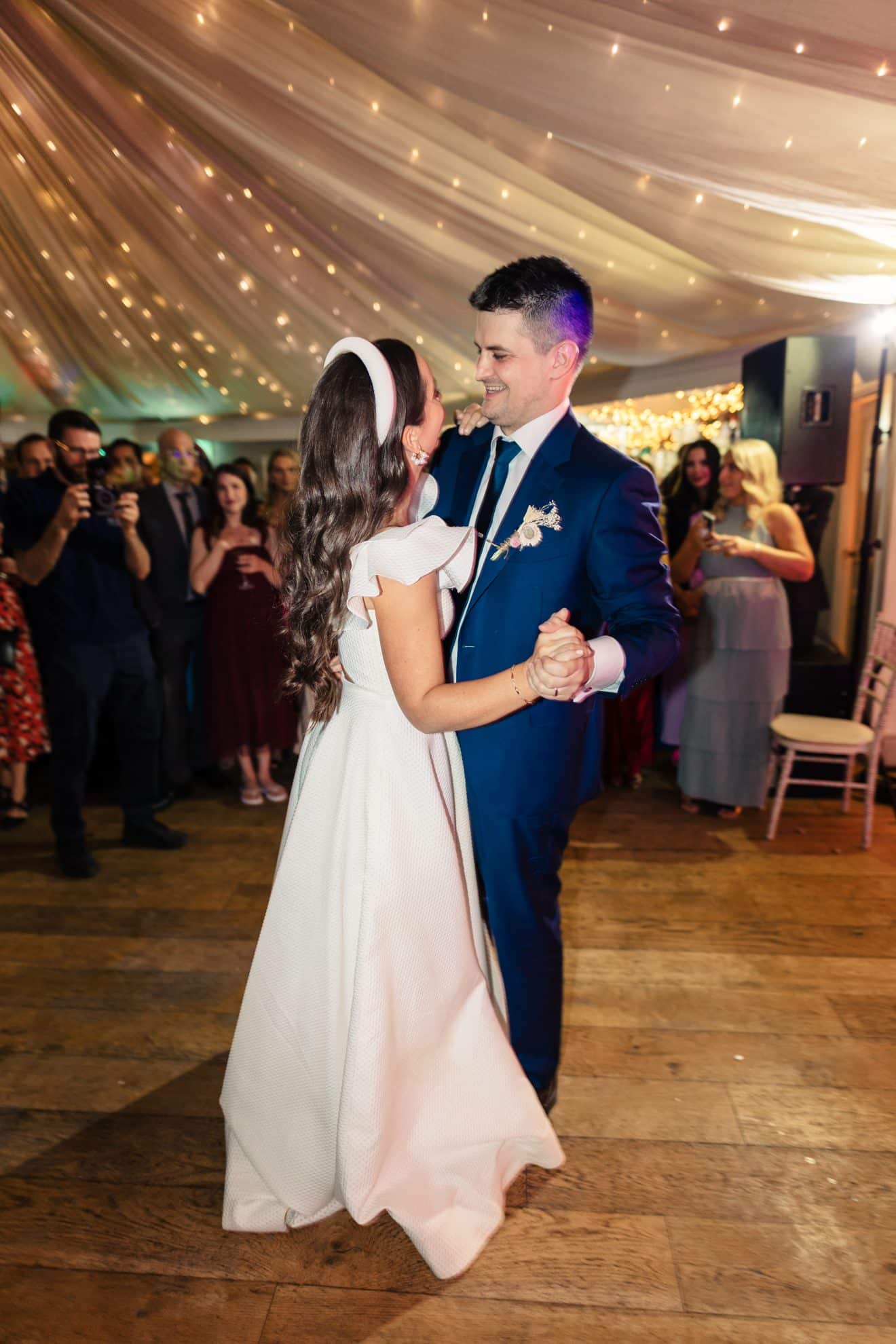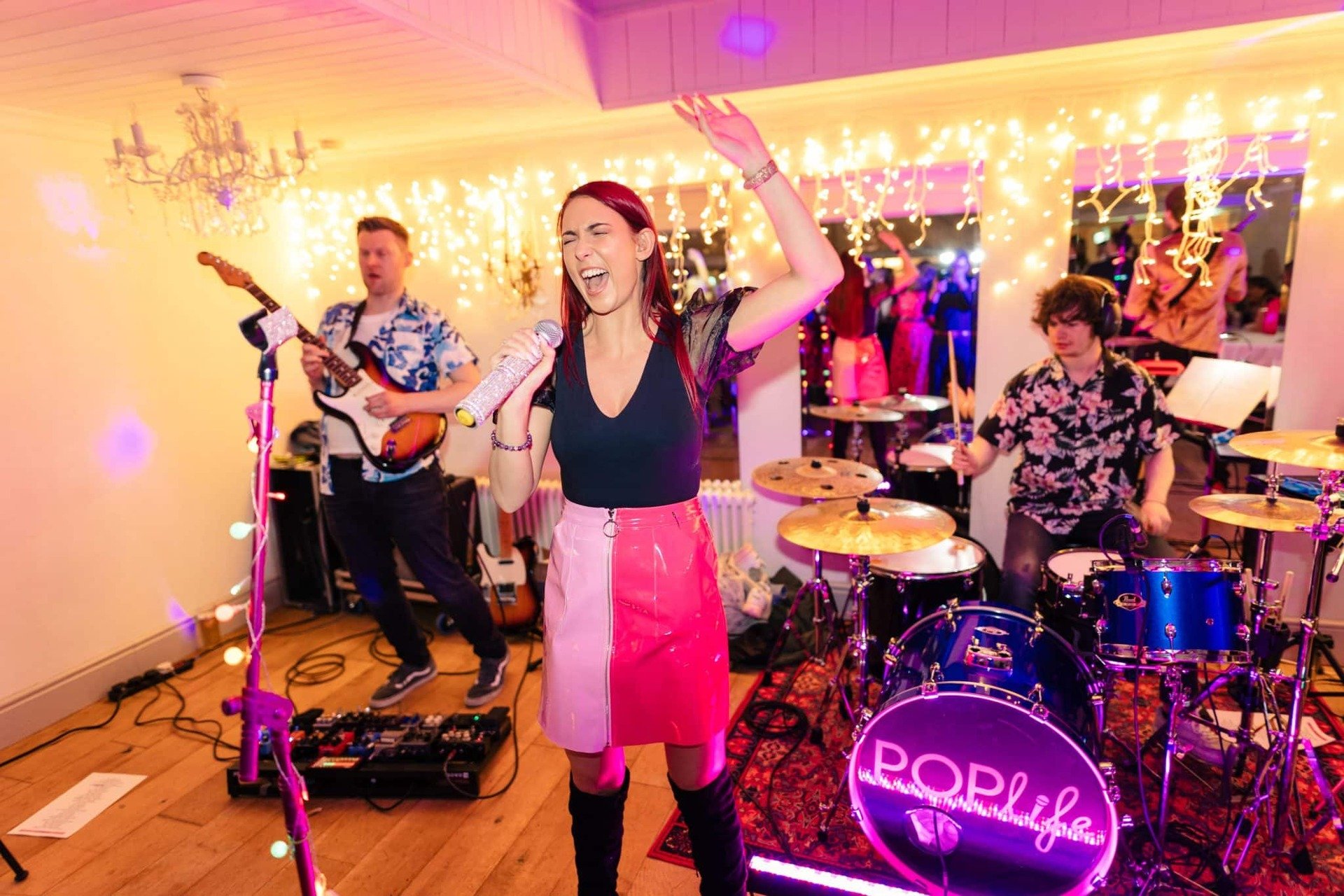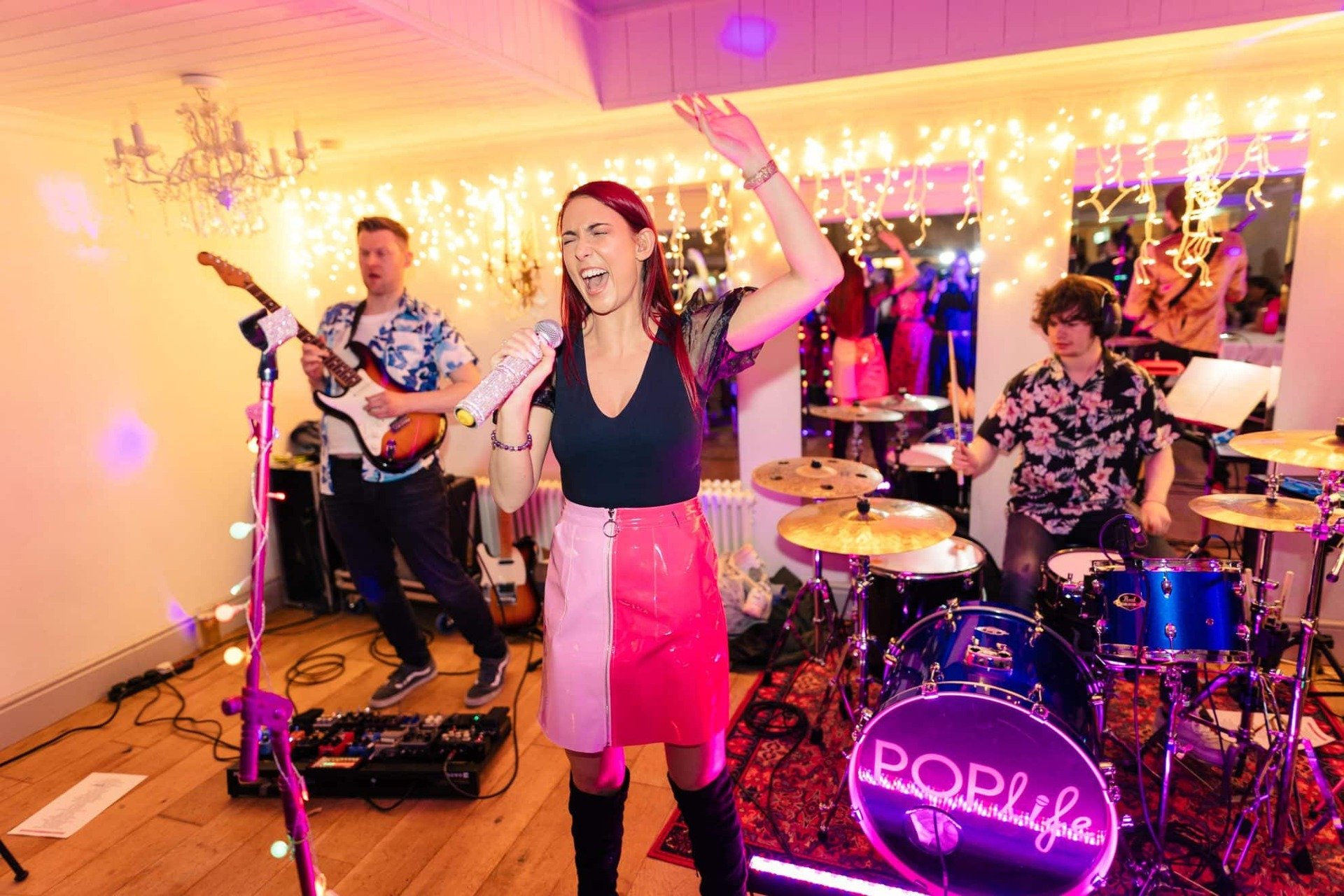 DREAM WEDDING TEAM
Photographer: Weddings by Jason
Venue: The Millhouse
Flowers: Emma Rose Floristry and La Luna Floral Studio
Wedding Dress: Mimosa by Alena Leana from Ivy & White
Alterations: ZigZag Stitch
Groom's Suit: Louis Copeland & Sons
Makeup: Kate McCormack and Fiona Henry
Hair: Ali O'Leary
Band: Pop Life
See more inspirational real-life weddings HERE!