It was in 1995, that Rosa Clará opened her first wedding dress store on Barcelona's Paseo de Gracia.
This began the first chapter of an exciting story in which the Spanish fashion designer changed the rules of bridal fashion for ever, enamouring brides the world over with cutting-edge designs that celebrate individuality, romanticism and elegance.
Since day one, ROSA CLARÁ created a new concept for bridal fashion, incorporating the latest trends and innovative designs into her wedding dresses. The designer's feminine vision and her commitment to the highest quality fabrics and careful attention to detail would lend the Rosa Clará name an unmistakable style, with which she was able to interact with the women of her time to great success.
With its well-defined style, in 2002 the firm began a new chapter with its first collaboration with an international designer: the icon of haute couture Christian Lacroix. This partnership, followed by other close collaborations with renowned designers, such as Karl Lagerfeld and Zuhair Murad, was a breakthrough for the firm.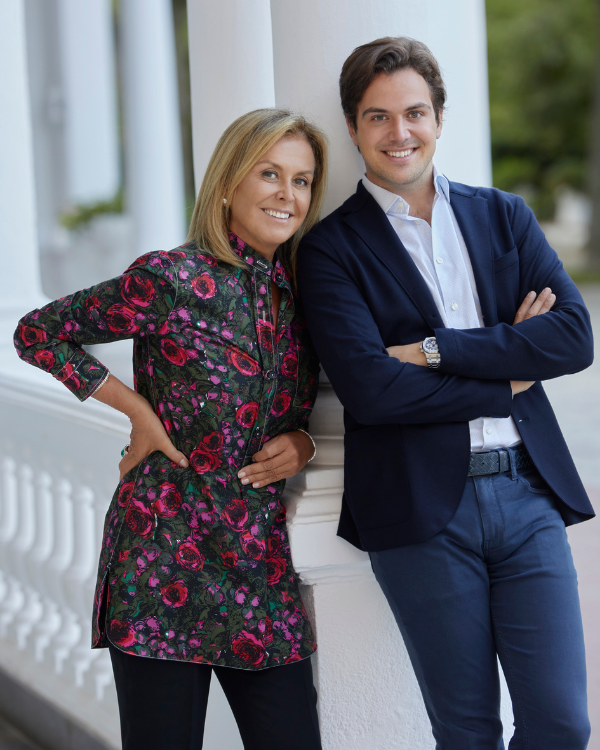 An ambitious international expansion followed, which began with the opening of stores in Portugal and Mexico in 2003. That same year, ROSA CLARÁ held its first fashion show at Barcelona Bridal Fashion Week, the most prestigious bridal fashion event in the world. Its much-anticipated annual fashion show would open the event year after year and become a must-see for both international buyers and brides from all over the world.
It is also an essential event for a number of familiar faces, friends of the firm who trust the designer to handle their most important events. The Spanish actress Paula Echevarría was ROSA CLARÁ's first bride to appear in the media in 2006 with a romantic-cut and highly delicate dress that set a trend. Other celebrities who have trusted in the firm for their big day include Antonela Roccuzzo at her wedding to Leo Messi in 2017, Marie Chevallier who married Louis Ducruet in Monaco in 2019, and Mery Perelló when she tied the knot with tennis player Rafa Nadal in 2019.
View this post on Instagram
With the same goal as when it was founded, making women happy with bespoke design, in 2007 Rosa Clará launched a comprehensive service for both brides and their guests with the creation of the Rosa Clará Cocktail collection.
In 2019, the firm celebrated the opening of flagship stores in Mexico City and London, which were added to those already open in Barcelona, Madrid, Paris and Miami. ROSA CLARÁ currently has a presence in over 80 countries across all five continents, 140 exclusive stores and more than 4,000 points of sale worldwide. A leading company in the bridal sector, which has a determined vision of the future this year with the incorporation of Daniel Clará into the company. To continue creating dreams and magic with dresses.