We all love a stunning sparkly engagement ring, but rose gold is making a huge comeback for the roaring 20's and we're totally here for it!
If you've been on Instagram lately, you've probably seen the new rose gold trend absolutely everywhere and engagement rings are no different.
Rose gold engagement rings are a classy and chic alternative to the gold and silver rings we normally see.
So, if you're looking for a sparkler that stands out from the rest, check out these stunning rose gold engagement rings from some of our favourite suppliers…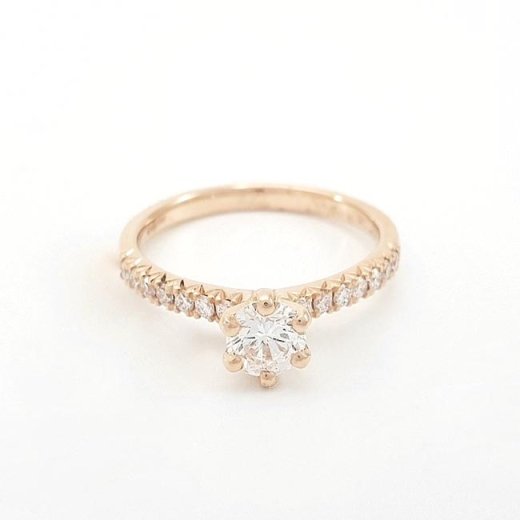 This rose gold number from Robinson Goldmiths in Belfast, is definitely up there with one of our rose gold favorites! As if the stunning center stone wasn't enough, it's surrounded by 14 beautiful diamonds which is sure to have your finger sparkling from afar.
0.63ct Round Brilliant Diamond Solitaire Engagement Ring DR073 from Commins & Co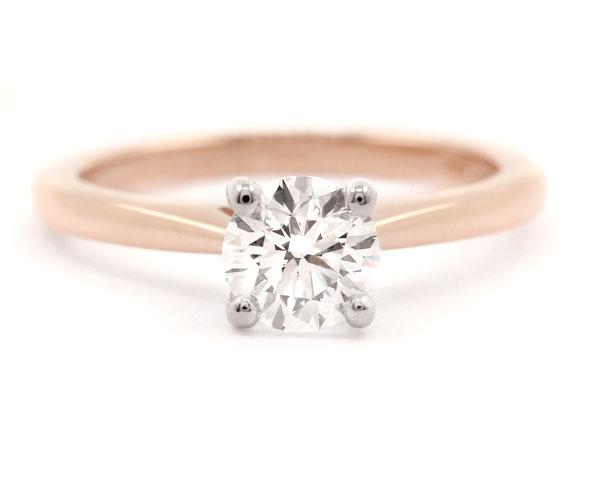 For the the modern and simplistic bride, this rose gold stunner from Commins & Co in Dublin, may be your perfect match! This diamond solitaire engagement ring also comes in a variety of center stone options, such as 'Natural Diamond' or 'Moissanite', so you can choose your perfect style.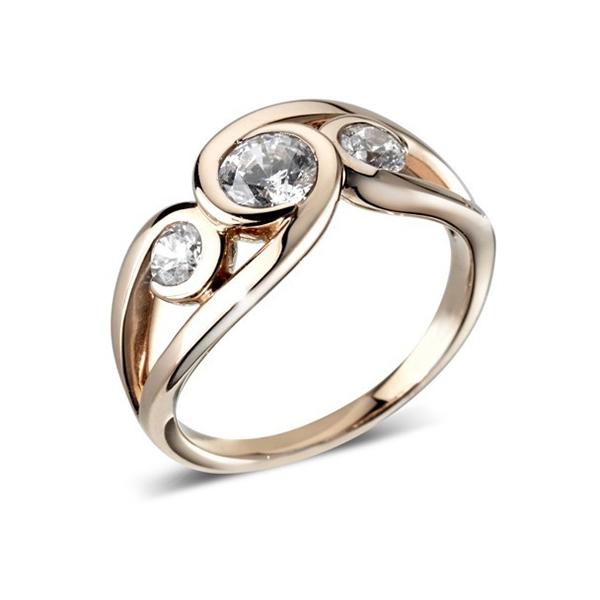 We're living for this unique trilogy rose gold ring from Steensons Jewellers in Belfast. It's unusual shape and creative design will definitely catch you some compliments as you show off your new sparkler.
Art Deco-Influenced Engagement Ring from Ingle & Rhode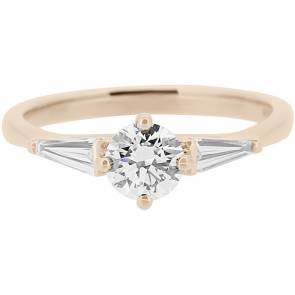 For those who like an artistic style, this rose gold ring from Ingle & Rhode in Belfast is a masterpiece. This ring is a unique bespoke design and is also 100% ethically sourced so you can look and feel good with your choice!
Round Cut Diamond Halo 18ct Rose Gold Engagement Ring from Paul Sheeran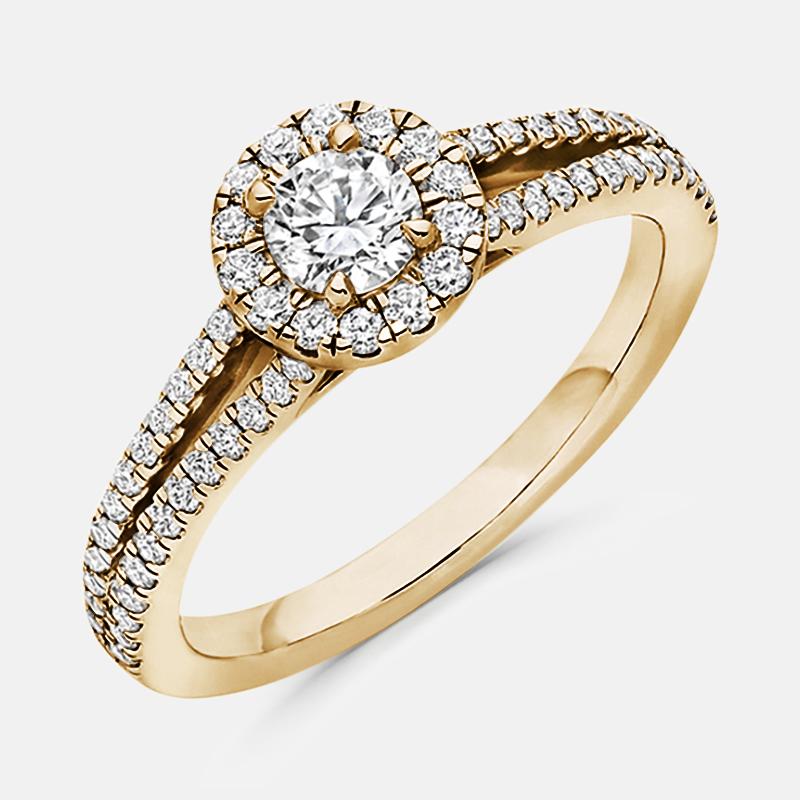 If you're looking for sparkle and style, this rose gold diamond halo ring from Paul Sheeran in Dublin ticks all the boxes. The center stone surrounded by a two row diamond band will light up the room and be the perfect finishing touch to every outfit.
18ct Rose Gold 0.54ct Diamond & 2.45ct Morganite Oval Cluster Ring from Murray & Co.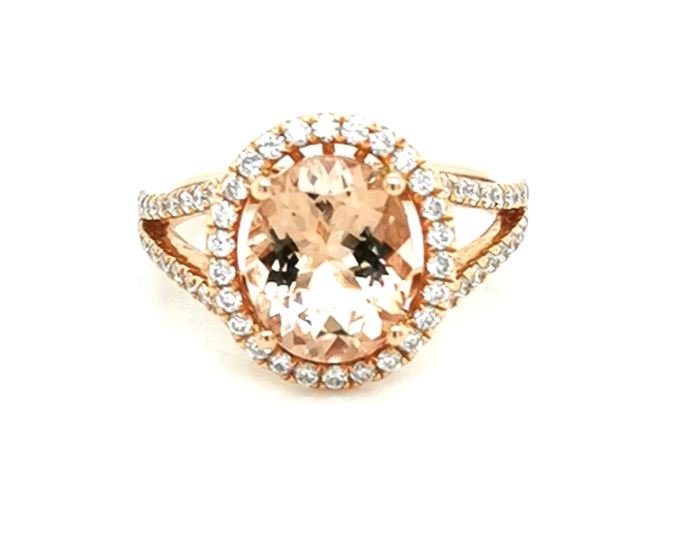 This ones for the brides who wants a show stopping rose gold moment! Just look at this jaw dropping diamond from Murray & Co in Belfast, now who wouldn't say yes to that?
Sign up to our newsletter to get all the latest from The Wedding Journal Join Here>>>>http://eepurl.com/ck9vLb
Still looking for your dream diamond? Check out all of our ring suppliers HERE