Whether it's a summer affair or a winter wedding, these trending shades will look super fly on your guys!
Don't know where to start with your groomswear? If you're looking for a timeless and classic look for your groom and groomsmen, we've got you covered with these trending colour combos that will never go out of style…
Navy & Blue Check
For a simple yet stylish combo, check groomswear is a huge trend in the wedding world – especially with blue and dark navy. We love the mix and match look where you can have your groom rocking a checked blue blazer paired with a solid navy waistcoat. You can then have your groomsmen wear the reverse of this to tie it all together!
Black & Grey
The combination of classic black with a lighter grey makes for a super sleek combination. The grey adds a touch of soften your grooms' look while creating a sophisticated finished for your bridal party and wedding palette.
Blue & Beige
One stylish combo we're loving for spring and summer weddings is beige and blue. These two shades create an airy and light vibe that pairs beautifully with pastel light coloured blooms, bridesmaid dresses and pastel wedding décor!
Grey on Grey Check
Grey is a very probably the choice for grooms at the moment, and we can see why – it looks amazing in wedding photographs and suits just about everyone. Kick this style up a notch by adding a checked grey on grey combo, going as wild or subtle as you like with the design!
Navy & Black
It's easy to see why deep navy is so popular for grooms, it's pretty much impossible to mess this look up! Pair a deep navy with classic shades of black to create an even sharper and edgier groomswear look.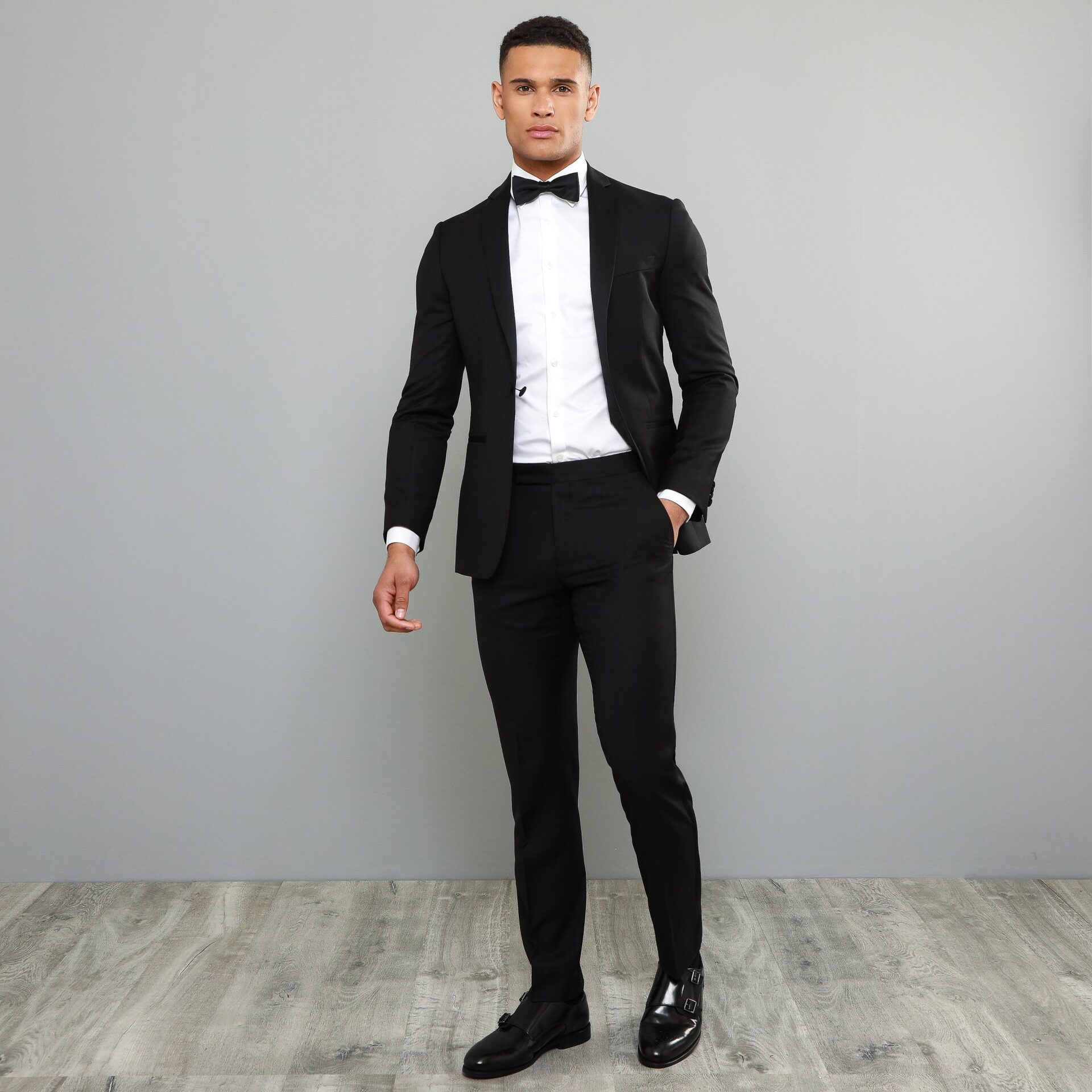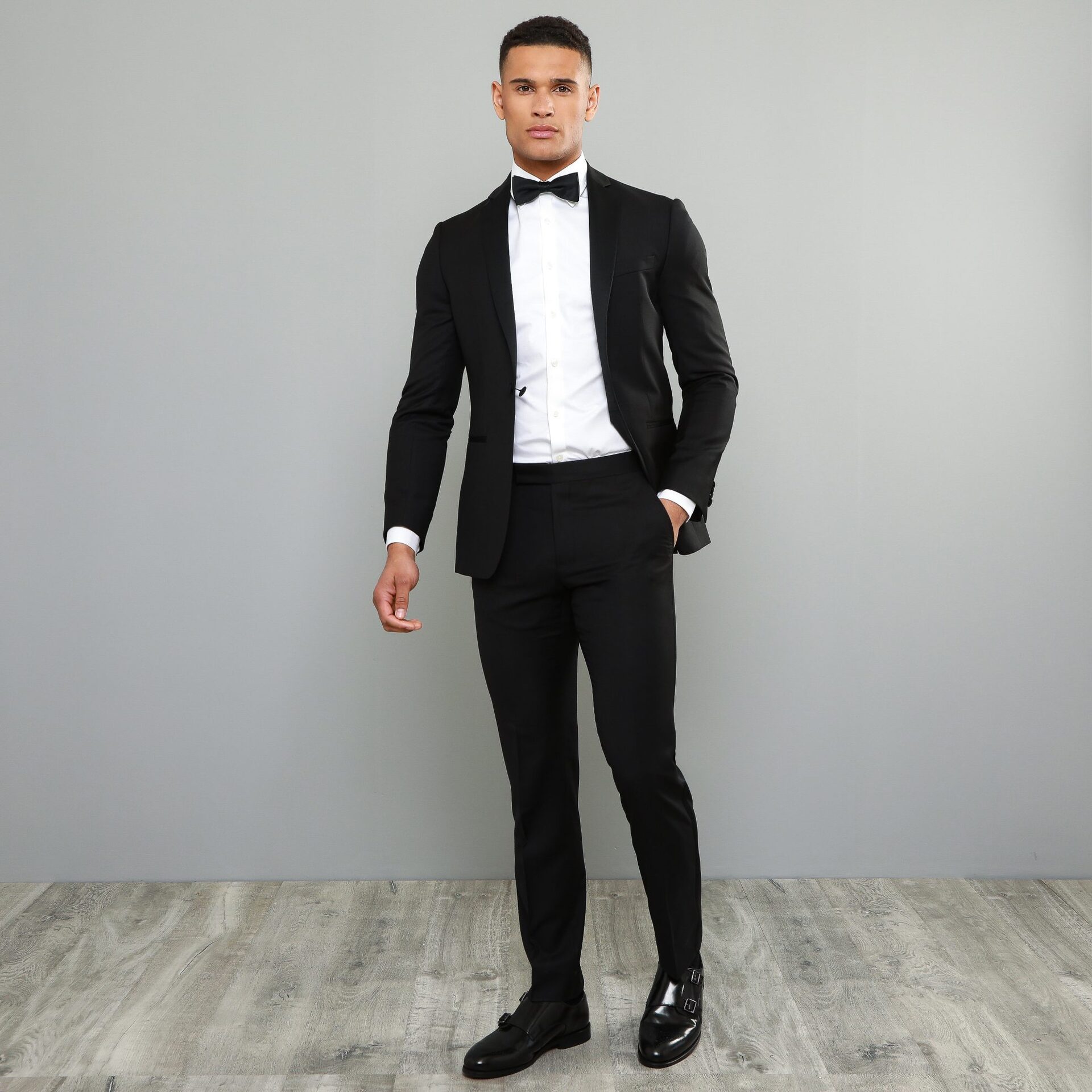 Classic Black
Everyone knows you can't go wrong with a classic black tux or wedding suit. This look is universally flattering and brings a real sense of sophistication and luxury to any wedding aesthetic.
Grey & Burgandy
If you're feeling a little bold, why not opt for a grey and burgundy suit combo to really make a style statement! The light grey shades mixed with the deeper burgundy palette adds something different in a subtle and stylish way, and works perfectly for an autumn or winter wedding.
Classic Navy
Another look that navy fails is classic navy. Navy suits are known to be flattering on all skin tones and shades and work well with almost any colour palette!
Still looking for the perfect suit? Check out all our groomswear suppliers HERE