This week, Caitlyn gets candid about her dress shopping experience, finding 'The One' and how she feels just 6 weeks before the big day!
We're back with our resident beauty blogger and bride-to-be Caitlyn Lendrum who tells The Wedding Journal how she found the dream dress during a global pandemic and every detail of her wedding wardrobe…
RELATED TO: WIN A Bridal Accessories Bundle By Caitlyn Collection
So Caitlyn, last time we spoke you told us you finally found your dream dress! Can you give us a sneak peak of what it's like?
"Ahh! Yes, I finally picked my dress and I am so excited! I actually chose my shoes before picking my dress – I spotted the most stunning pair of Jimmy Choo's at the start of 2020 and absolutely knew they needed to be mine, so when they went on sale six months later, I had to get them!
RELATED TO: The Bride Diaries: A Catch Up With Caitlyn
"September came and I visited Blush Boutique. Ailin and Caoimhe showed me the most beautiful gowns. I always knew whichever dress I picked I would probably make some little changes to ensure it was perfect for me. I tried on a stunning Alan Hannah dress which I fell in love with. The neckline was perfect, the fit was stunning, it was so classic and elegant. I just knew it was 'The One'!"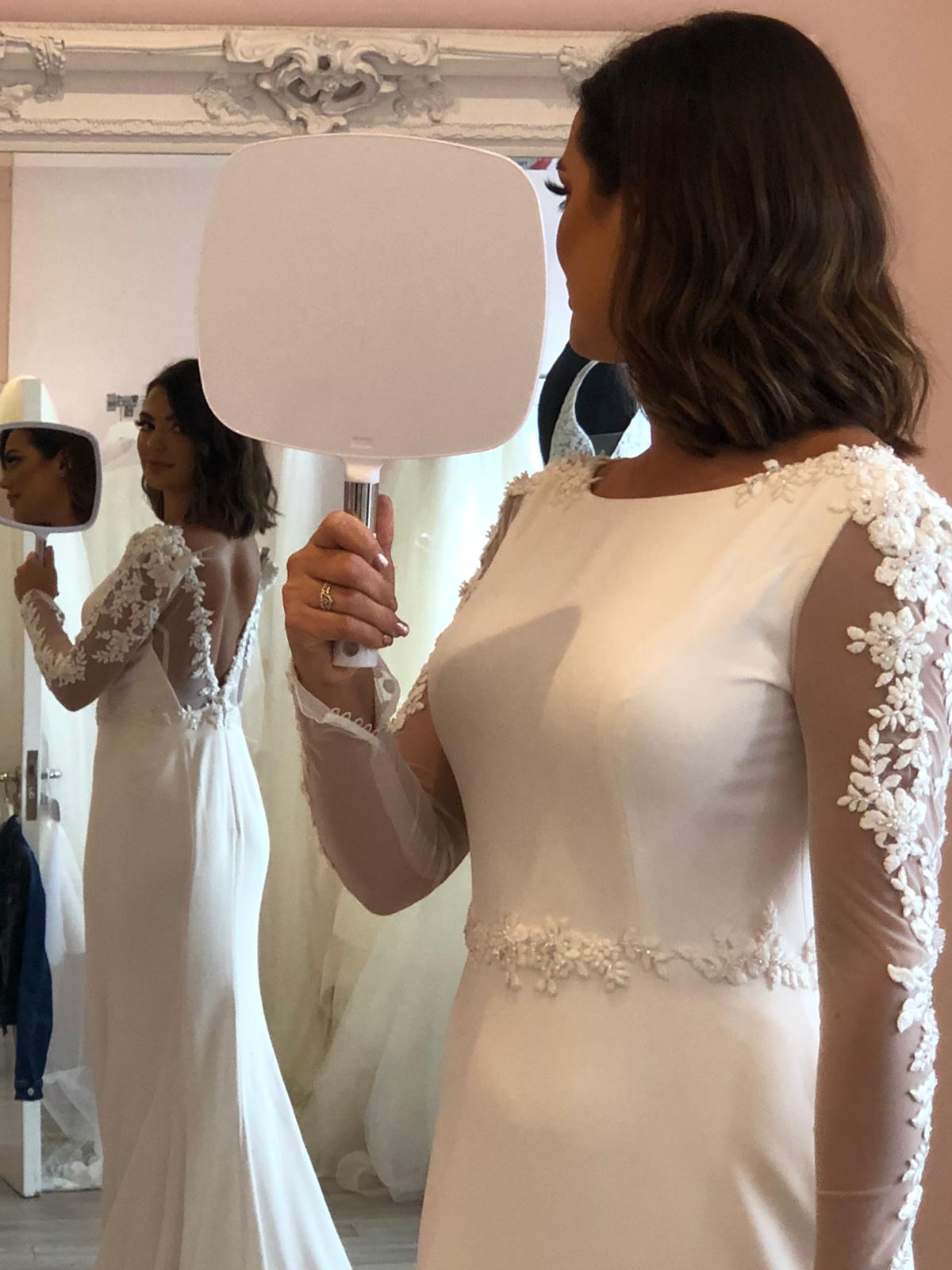 What was your dress shopping experience like and what kind of styles caught your eye?
"As I mentioned before, I'm a very decisive person and quite impulsive! A big part of my job is fashion so I've tried so many different trends, colours and fits of clothing and now know what I like and what I don't like. I always knew which neckline I suited best and this was quite hard to find. Actually in fact, no other dress really ever compared to the one I chose! I personally think it's quite different and I haven't seen anything similar on anyone before.
RELATED TO: The Bride Diaries: Finding The Perfect Wedding Venue
"They always say you go for something different and obviously for me this wasn't the case, which made my life much easier. We popped into Blush in Belfast for Mum to find a 'Mother of The Bride' dress and on the first visit, we ended up finding 'The One'! I had a brief look at some dresses in the bridal suite unintentionally – from there we went to a shop in Coleraine and Magherafelt for one dress in particular which I found online but when I got there they didn't have the dress in store.
"They got it ordered and a couple of days later, it was there! Although it was not what I expected – the material wasn't as structured to hold its shape and it actually just clung to me. On the way home I called Blush and told them to order in the dress I spotted in store and that was it! They if I wanted to have another look but being so decisive I knew I didn't need to! Out of all the dresses I tried on in other boutiques it was the only one that made my Mum and maid of honour cry – that's when you know!"
What boutiques did you visit and how many dresses did you try on before finding 'The One'?
"All in all I visited about five shops, two were PR jobs but I really enjoyed myself! I was able to try on so many styles and I was also able to show all my followers lots of different styles and price points to help them on their journey to finding 'The One'. I visited The Wild Rose Boutique & Bridal, Blush Boutique on Lisburn Road which have some showstopping dresses, Jill Jones Bridal in Templepatrick which have an amazing variety and Forever Bridal in Finaghy which is where I found my evening dress… that's a story for another day!
"Due to Covid, I couldn't visit any boutiques with my bridal party due to numbers indoors, so bar my maid of honour, none of my girls have seen my dresses – I can't wait to surprise them with a first look with my besties and my sisters on the day!"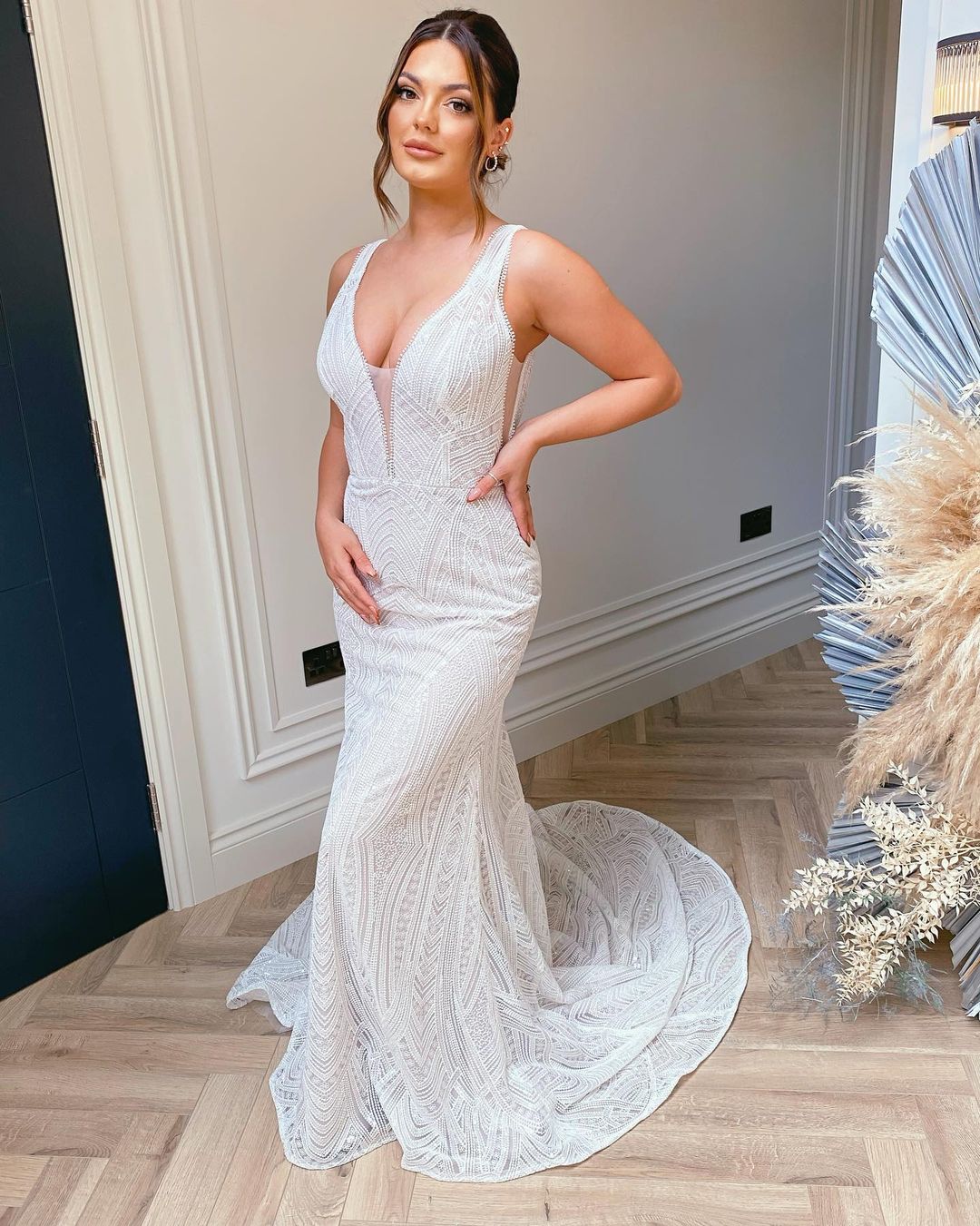 Have you chosen any accessories to finish off your bridal look?
"I have! The teeny details that make a difference. In the last year, I started up my second business, By Caitlyn Collection. We are an online cosmetics and jewellery store. We stock all of our own brand of cleansing products, jewellery accessories and the most recent launch is our bridal collection – we really have it all. I customise personalised products like clutch bags, jewellery boxes, tote bags and much more. I have myself and my girls all kitted out!
Enter our competition to win free bridal accessories from By Caitlyn Collection HERE
"The bridal party all have a personalised jewellery box with their name, a clutch bag for the day and their jewellery from the store. For myself, I visited the fabulous Deborah K Designs. Deborah is an award-winning designer of bespoke head pieces, jewellery, capes, veils, belts and garters. Deborah invited myself and my Mum up to her boutique to design some custom pieces. I designed two absolutely fabulous pairs of earrings, one for my day dress and one pair that has much more bling for the evening! They will be launched later in the year as the 'Caitlyn Earrings'.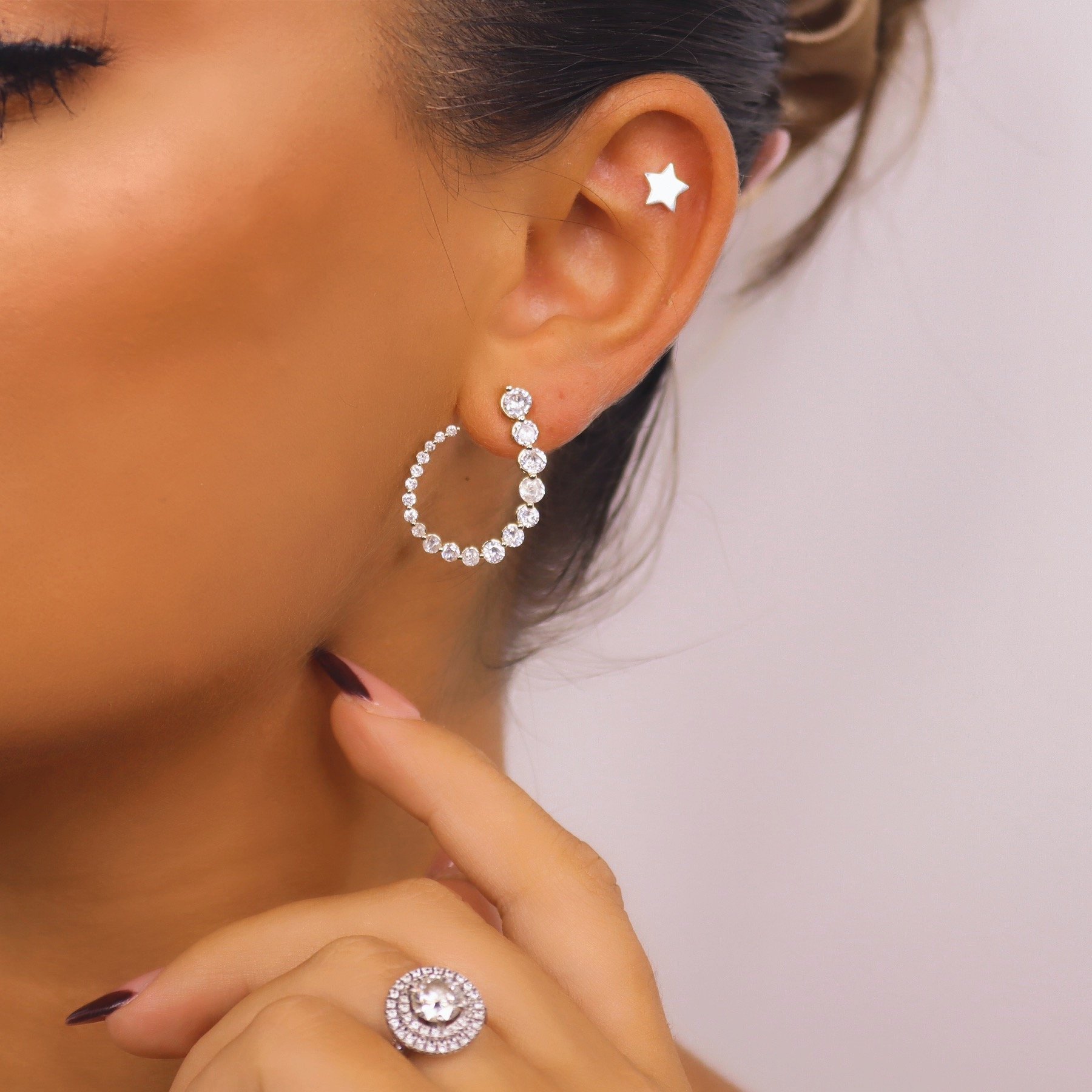 Finally…how do you think Tony will react to the dress?!
"Awh, I honestly think he will totally love it! Although, I don't think anyone will expect what I've went for. I've opted to surprise him at the altar – we ALL look forward to the grooms reaction and I cannot wait to see what he thinks. Seeing all the little details come together will be fabulous!"
Stay tuned for our next Friday segment all about Caitlyn's wedding style and theme and more dreamy details about her upcoming big day! Subscribe to our e-newsletter to stay up to date >>> http://eepurl.com/ck9vLb
Did you know Caitlyn also found her dream wedding venue The Loft at The Wedding Journal Show? Buy discounted and exclusive VIP tickets online only for our 2022 shows…