Wedding rings are something we will wear for the rest of our lives, so it is important to find the one that is right for you.

It's not everyday you get to marry the partner of your dreams and a wedding ring is right at the heart of your relationship. Symbolising eternal love and commitment, they really are much more than a piece of jewellery.
From setting your budget to selecting a ring style and metal, it can be a little overwhelming to find a band that complements your engagement ring and a style that reflects you.
We are here to help you find the wedding band of your dreams with our Ultimate Guide to Wedding Rings.
How much money should you spend on a wedding ring?
We have all heard the age-old tale that you should spend three full months' salary on an engagement ring. But how much money should you spend on a wedding ring?
Firstly, it is so important to set yourself a budget (yes, that includes the engagement ring too!) Wedding rings vary in price and the rarer the metal, such as platinum, or a higher carat of metal will be more expensive.
However, with an array of styles, sizes and metal types to choose from, you are sure to find 'the one' for you within your price point.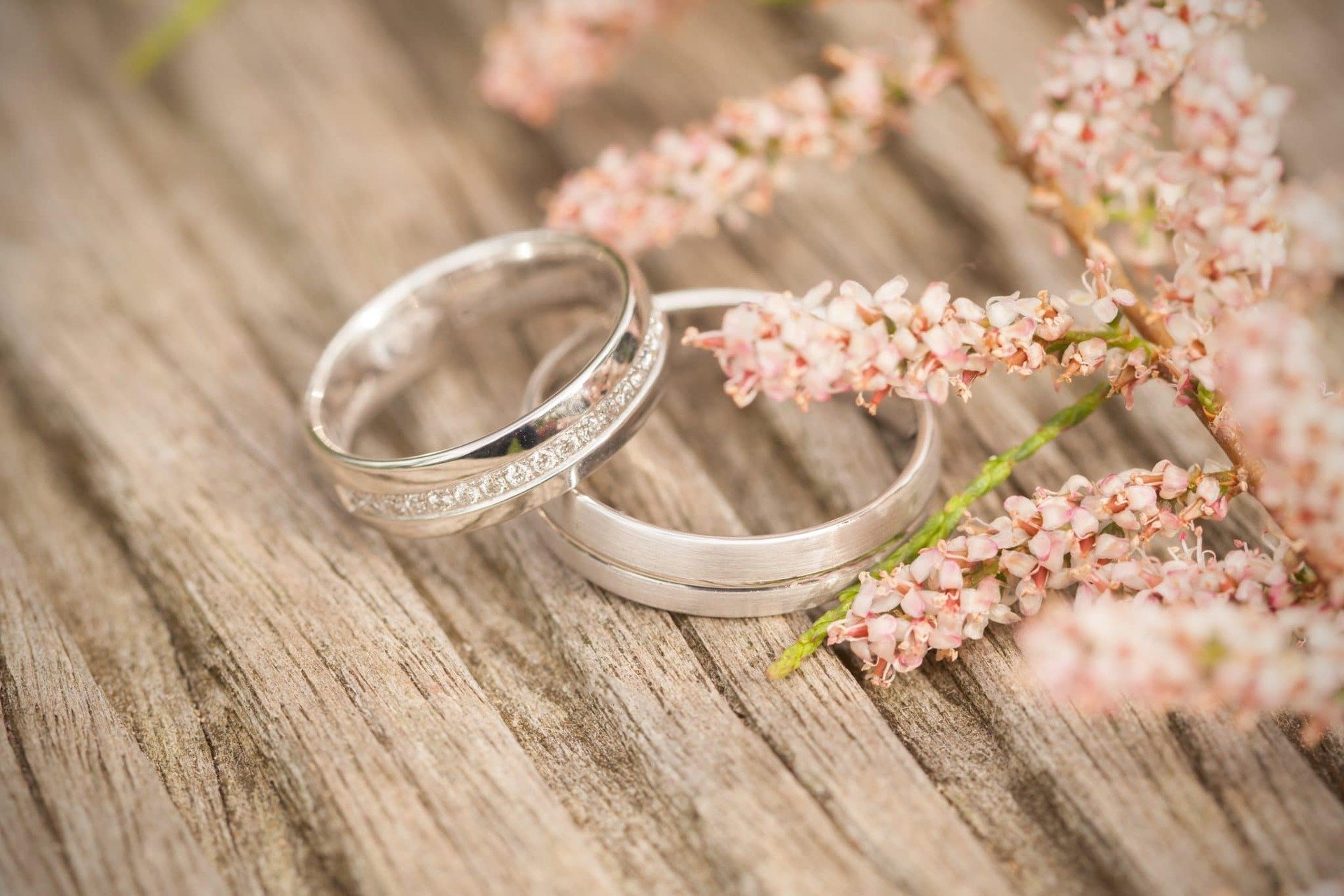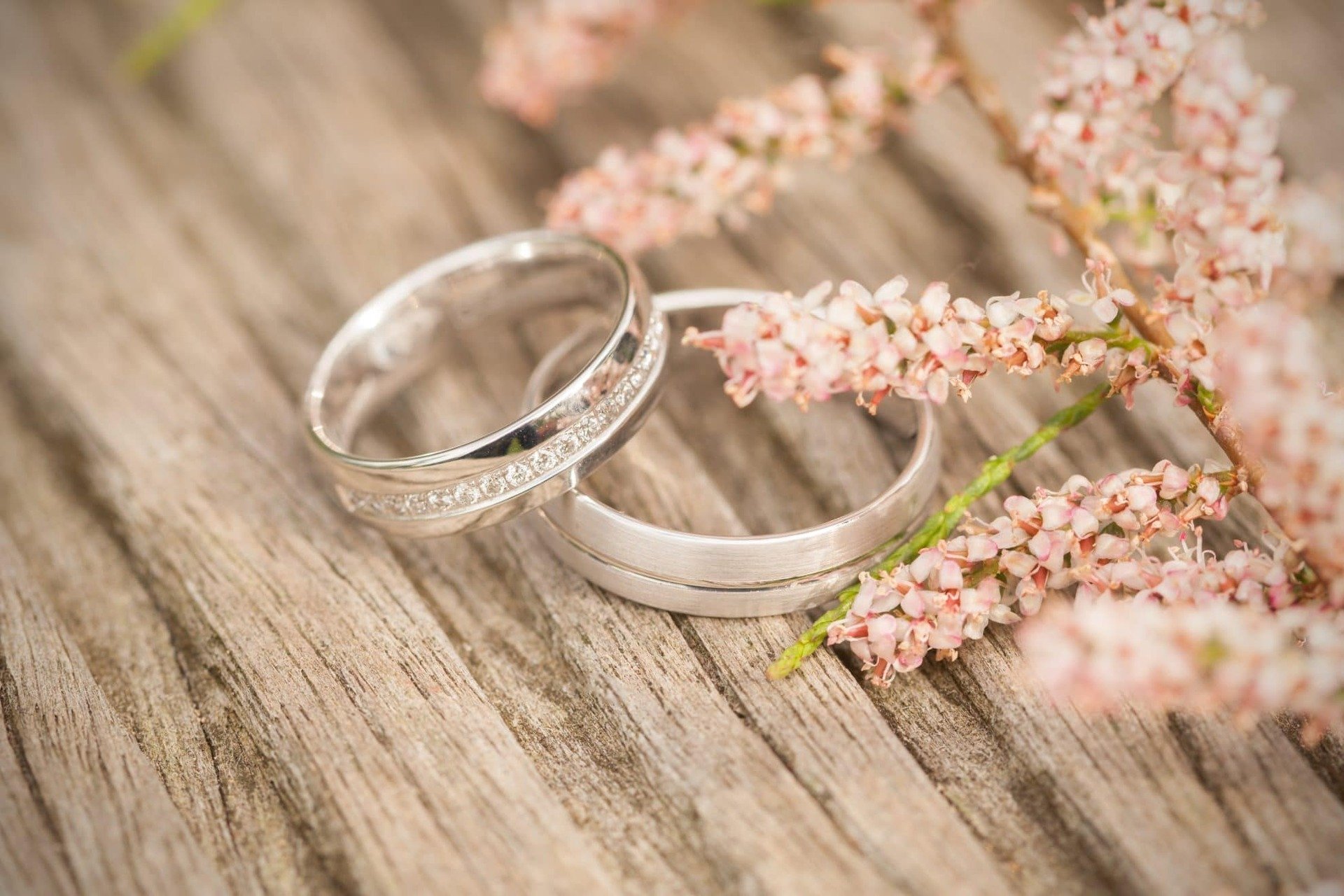 What hand does an engagement ring go on?
The wedding ring is traditionally worn on the left hand and placed on the finger next to the pinky. However, this varies across countries and cultures.
This tradition springs from the belief in ancient Greece that the ring finger is connected directly to the heart, so lovers' hearts would be connected by their rings.
Sadly, modern-day understanding of anatomy highlights that all our fingers have connections to the heart, shattering this cute symbolism. However, the tradition still stands strong for many couples who place their wedding band on their ring finger as a sign of love and commitment.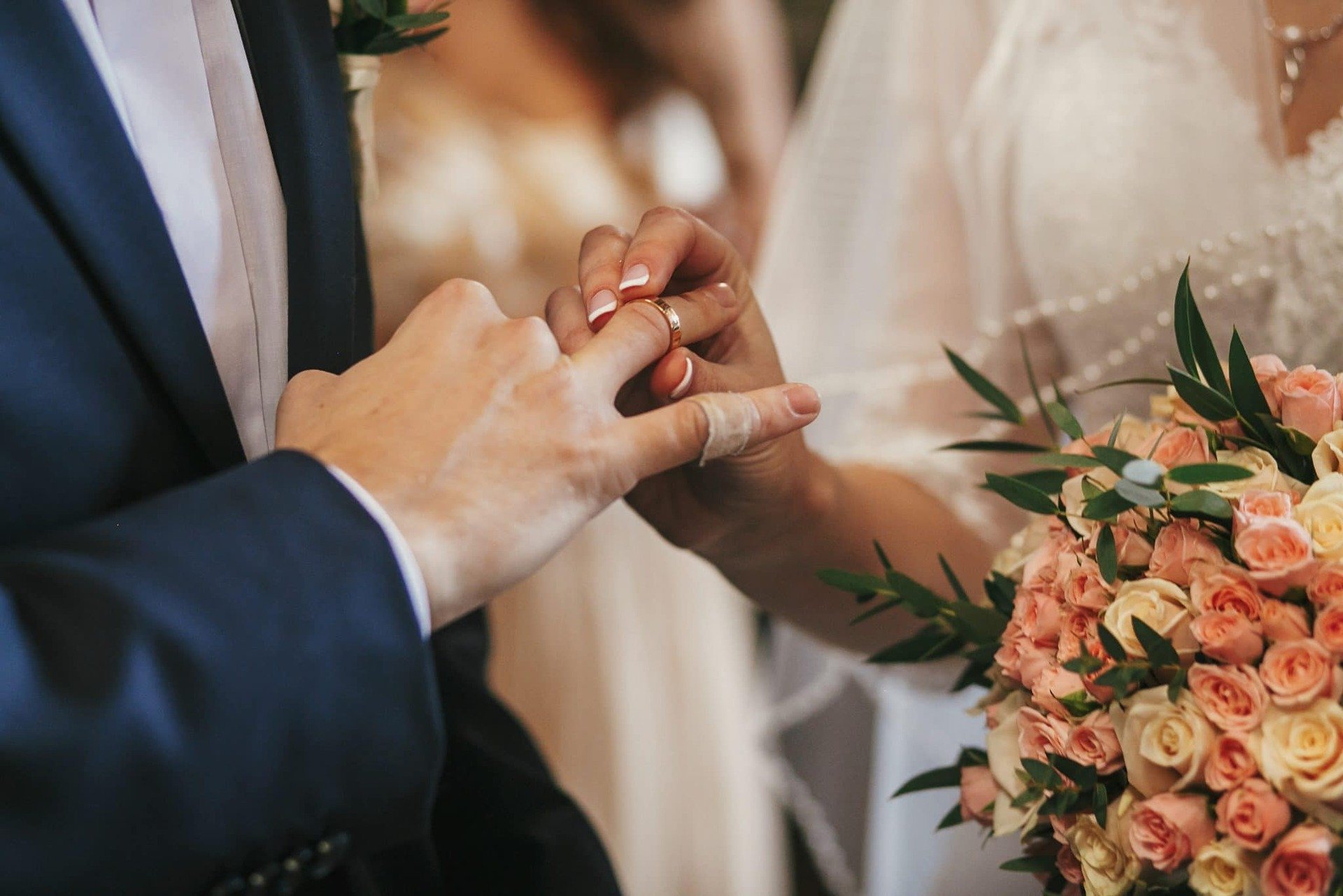 Do you wear your engagement ring on your wedding day?
Many brides wonder if they should still wear their engagement ring on their wedding day.
It is customary for the wedding band to be placed on the finger before the engagement ring so that the wedding band is closer to your heart (how sweet!) With this in mind, we can imagine that this may cause some partners to fumble at the top of the aisle if you decide to wear your engagement ring on the day. Don't worry as there are so many options on how you can wear your engagement ring on your big day.
Wear your engagement ring on another finger or hand for the ceremony. You can then move your engagement ring over to the correct finger once the wedding band has been placed.

Wear your engagement ring on your left hand as usual. Let your partner know in advance that you will be wearing your engagement ring and to place the wedding band on top. You can then swap these around later.

Don't wear your engagement ring. It is perfectly acceptable to not wear your engagement ring at all on your big day. As long as you have placed it somewhere safe and secure so you can pop it back on when you get home.

Give your engagement ring to a trusted person. Is there someone you can trust your life with at the ceremony. Ask them to keep your engagement ring secure until the ceremony is over and you can pop it back on for photos.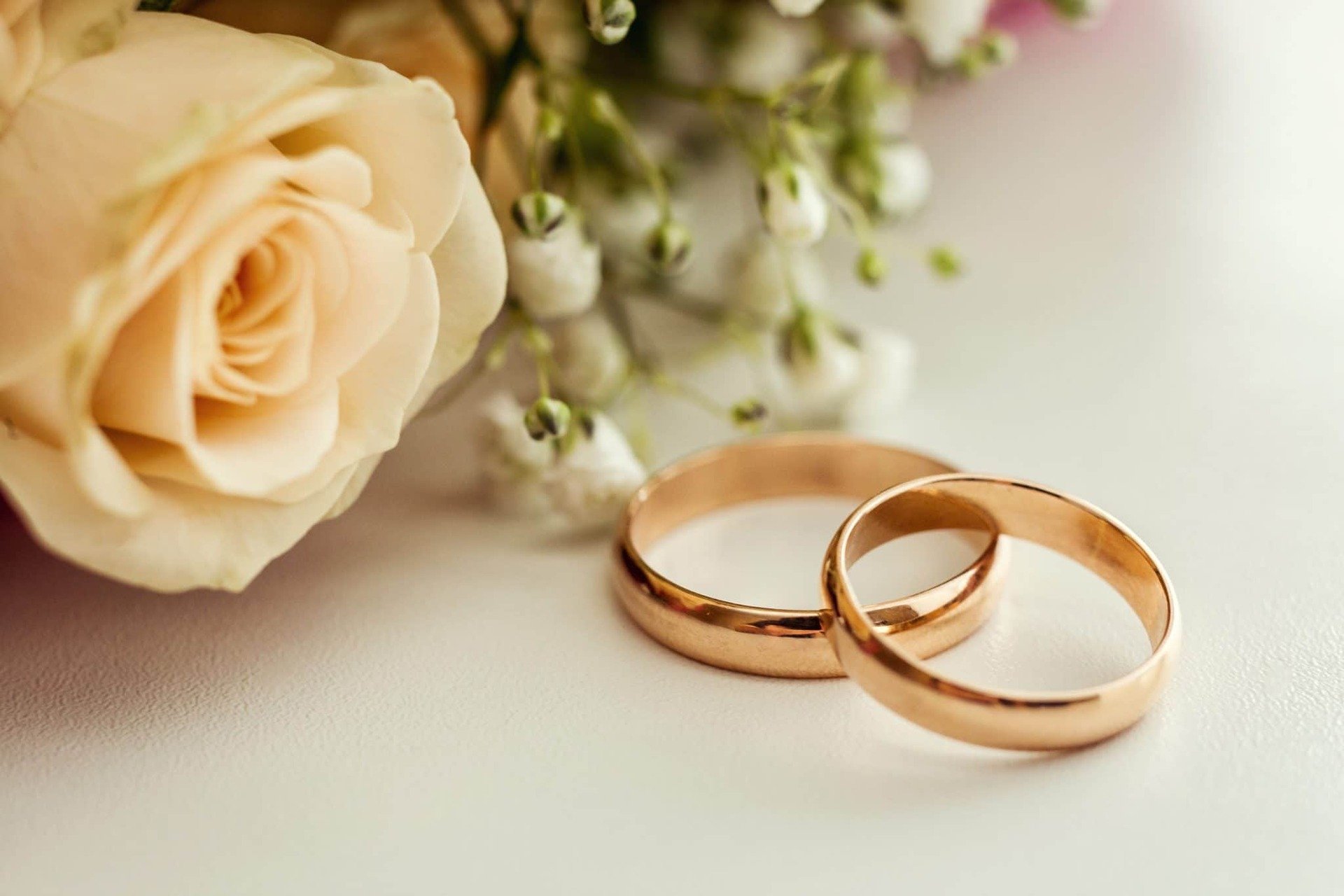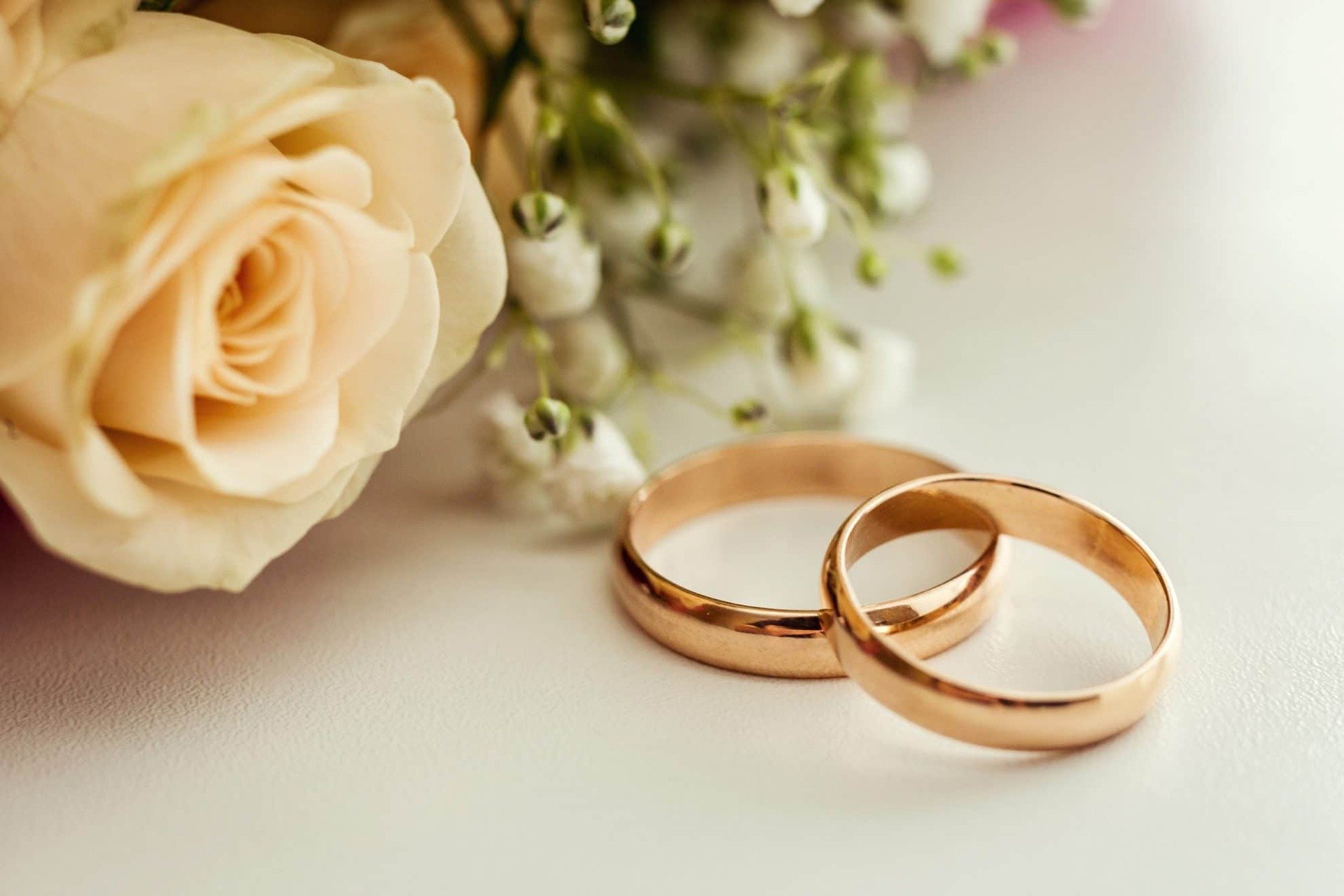 Wedding Ring Metals
One of the most important decisions when choosing your wedding band is what metal to pick. Wedding bands look extremely attractive but they also need to be hard-wearing to deal with the stresses of everyday life.
It may also be a good idea to find out the metal of your engagement ring and opt for the same when it comes to your wedding band as this will create a more cohesive look.
The different types of wedding ring metals are:
White Gold
White Gold rings are created with yellow gold, alloyed with other 'white' metals, such as zinc and nickel, which gives it a silvery shine. This band is usually plated with rhodium to provide a hard and reflective surface with extra shine.
Yellow Gold
Yellow Gold bands are a traditional and very popular choice when it comes to wedding rings. This timeless band is highly polished for a bright finish and never goes out of style.
Rose Gold
Rose Gold wedding rings are increasing in popularity. This metal contains copper which provides the rich hue that this gold is known for.
Platinum
It is said that platinum is thirty times rarer than gold, making it a luxurious choice for couples. Its rarity means that it is more expensive than other metals. Platinum is extremely hard-wearing and a perfect choice for stone-set rings due to its ability to hold diamonds and gems securely.
Palladium
Part of the platinum group of metals, palladium is a popular wedding choice due to it durability and hypoallergenic nature. It is also lightweight.
Titanium
Titanium wedding rings are also a popular choice, particularly among men. These wedding bands are very strong, lightweight and more affordable than other metals.
Sterling Silver
Sterling silver is another popular wedding band choice due to it's hypoallergenic nature and durability.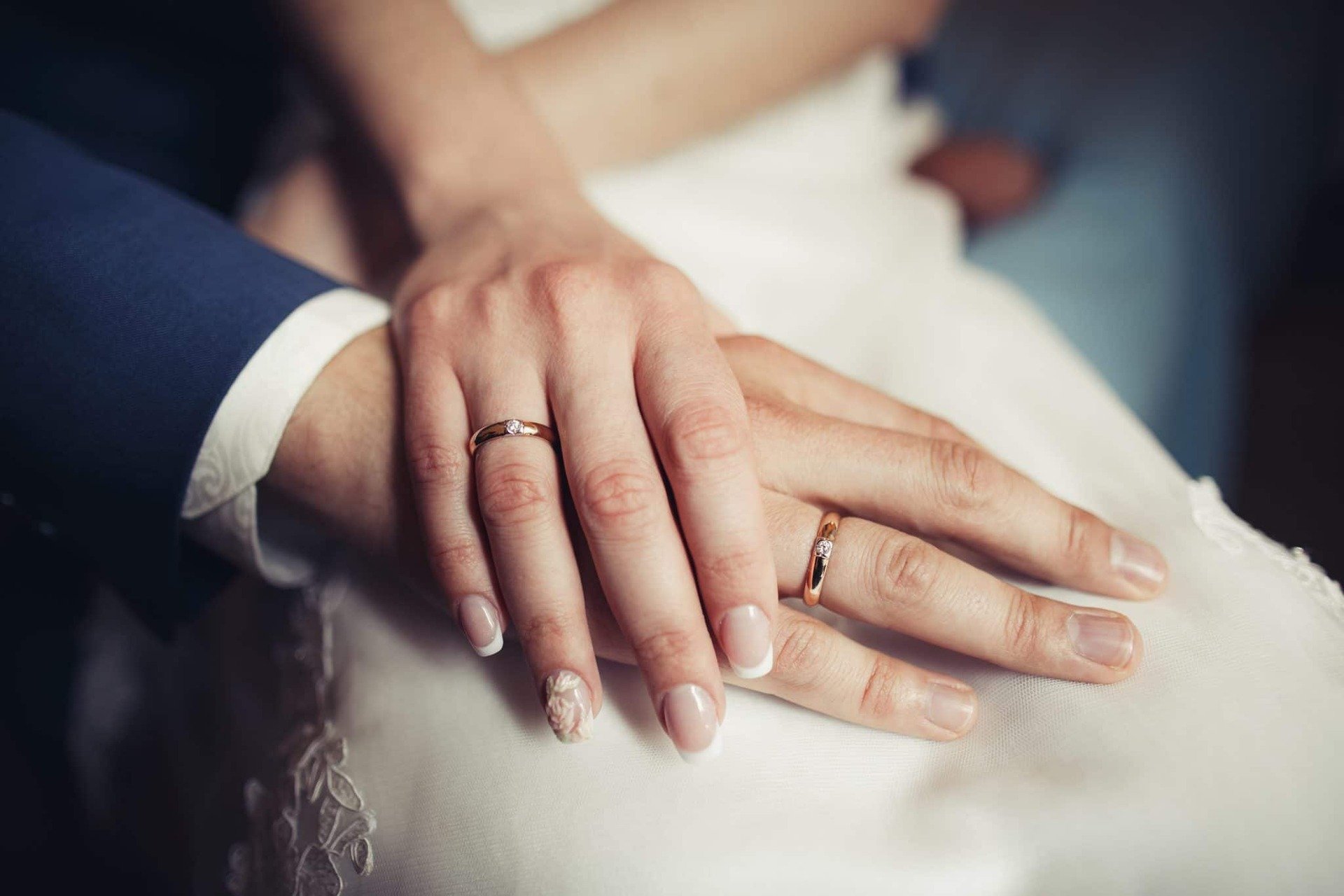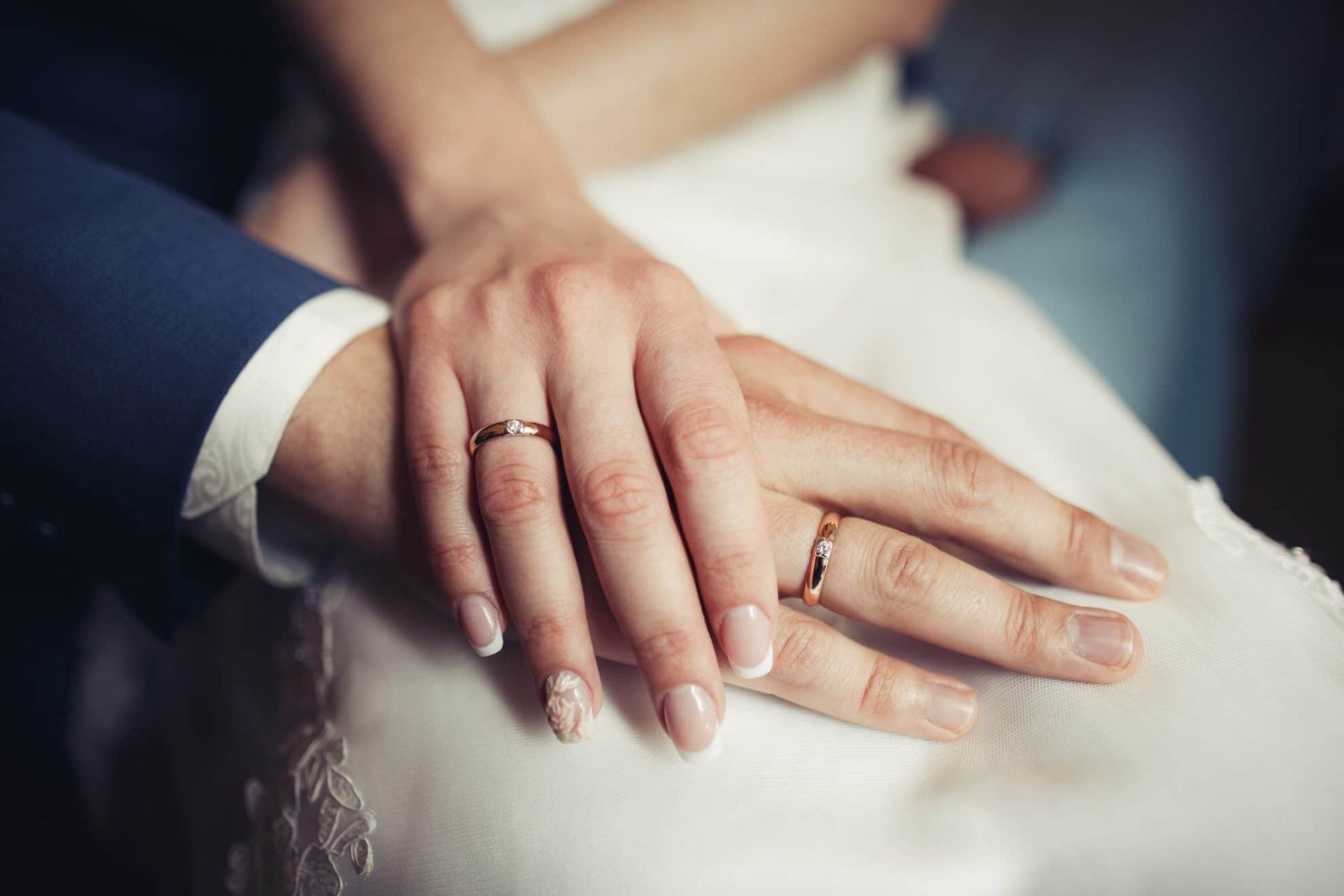 Wedding Ring Sizes
It is so important that you select the right size for your wedding ring to ensure it is comfortable to wear and doesn't slide off your finger. To get an accurate measurement, go to a jewellers and have your finger sized precisely.
Many jewellers use sizing rings, a large keychain with a set of rings in each size, that you try on to find the most comfortable fit. These ring sizes can vary by jeweller so it is best to try and shop for rings from the same jeweller that carried out the measuring process.
Diamond Wedding Rings
Diamond wedding rings can be made of many metals, including glistening gold or precious platinum. Diamonds are a classic staple in wedding jewellery and below we have gathered a few of our favourite diamond wedding rings.
Scallop Set Diamond Wedding Ring WR2001 from Commins & Co
18ct White Gold 0.11ct Diamond Cross Over Shaped Wedding Ring from Murray & Co.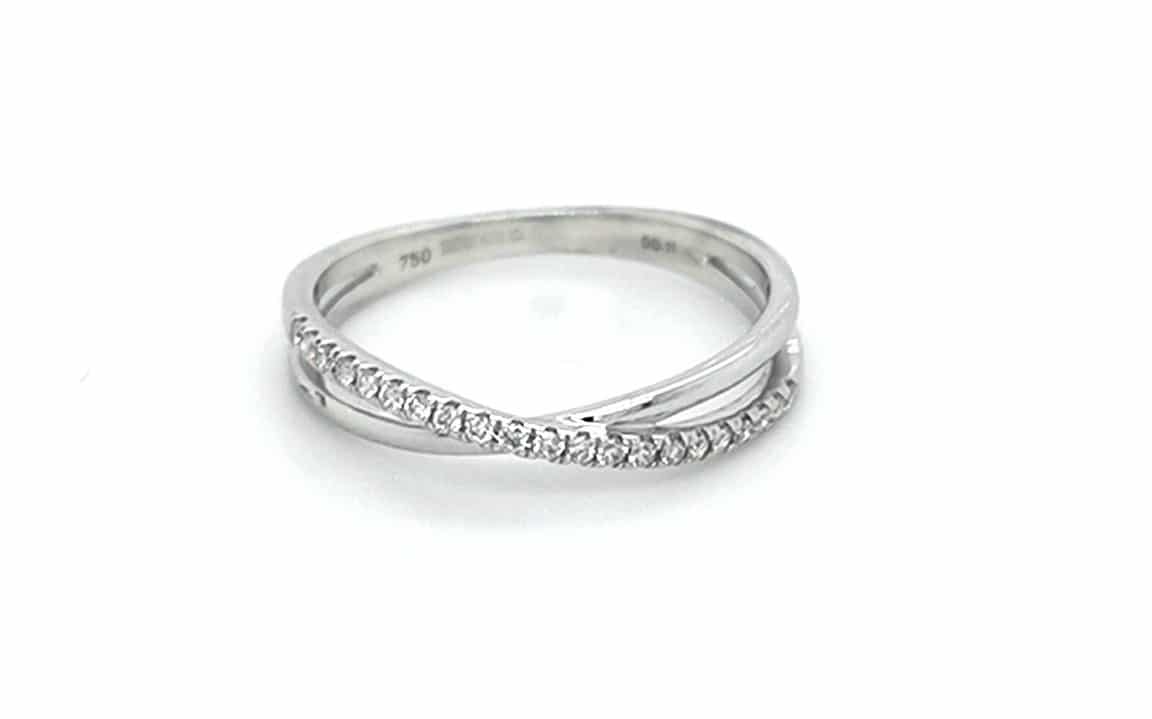 Round Brilliant Cut Entwined Double Row from Boyne Jewellers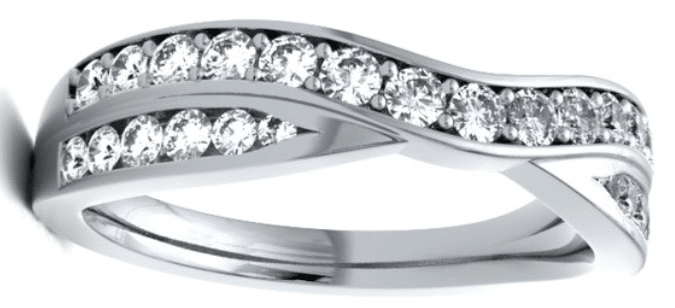 Gold Wedding Rings
Gold wedding rings pair well with anything and is an incredibly versatile piece. Take a look at some gold wedding rings below.
18ct Gold Diamond Ladies Wedding Ring from Beaverbrooks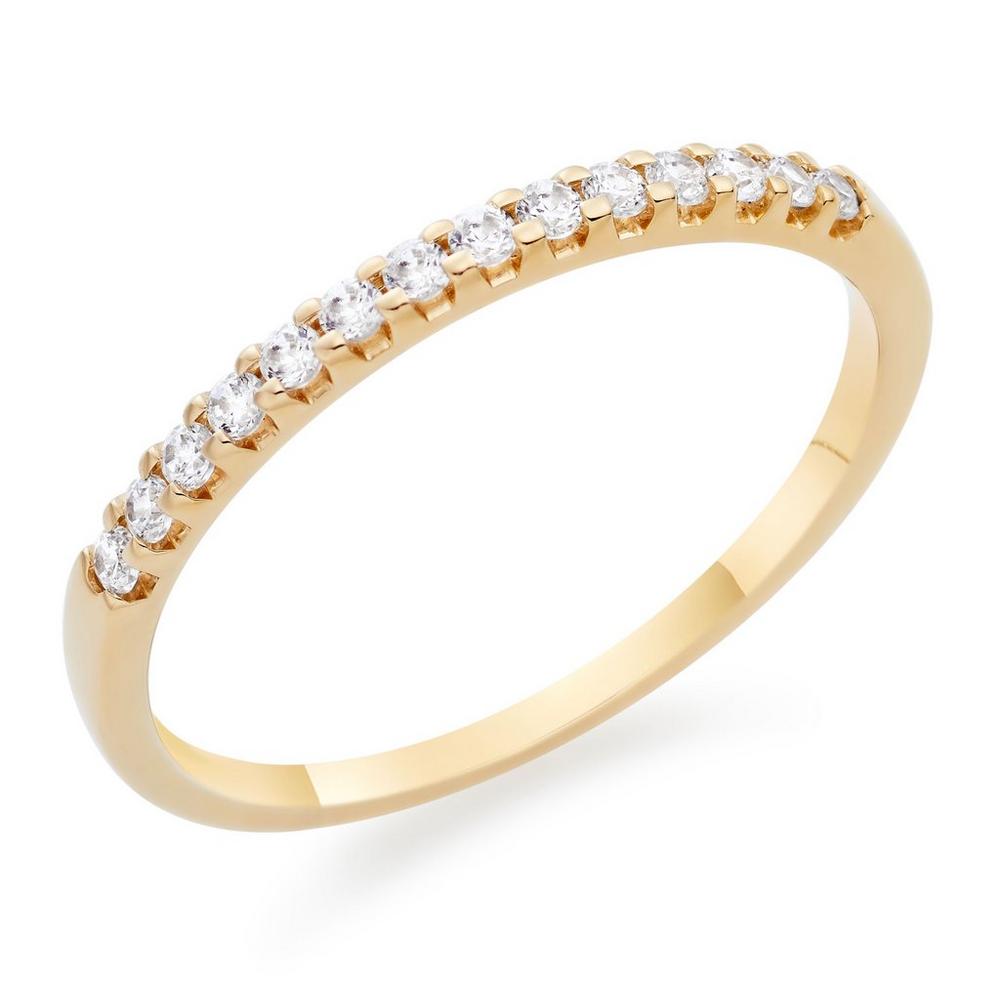 Ladies' 9ct Yellow Gold Shaped Slim Wedding Ring from H. Samuel
18ct Yellow Gold 4mm Super Heavyweight Court Ring from Ernest Jones
Silver Wedding Rings
Many people choose to have a silver coloured wedding ring. Whilst you can purchase sterling silver wedding bands, many opt for a platinum metal, due to its hard-wearing nature and brighter appearance.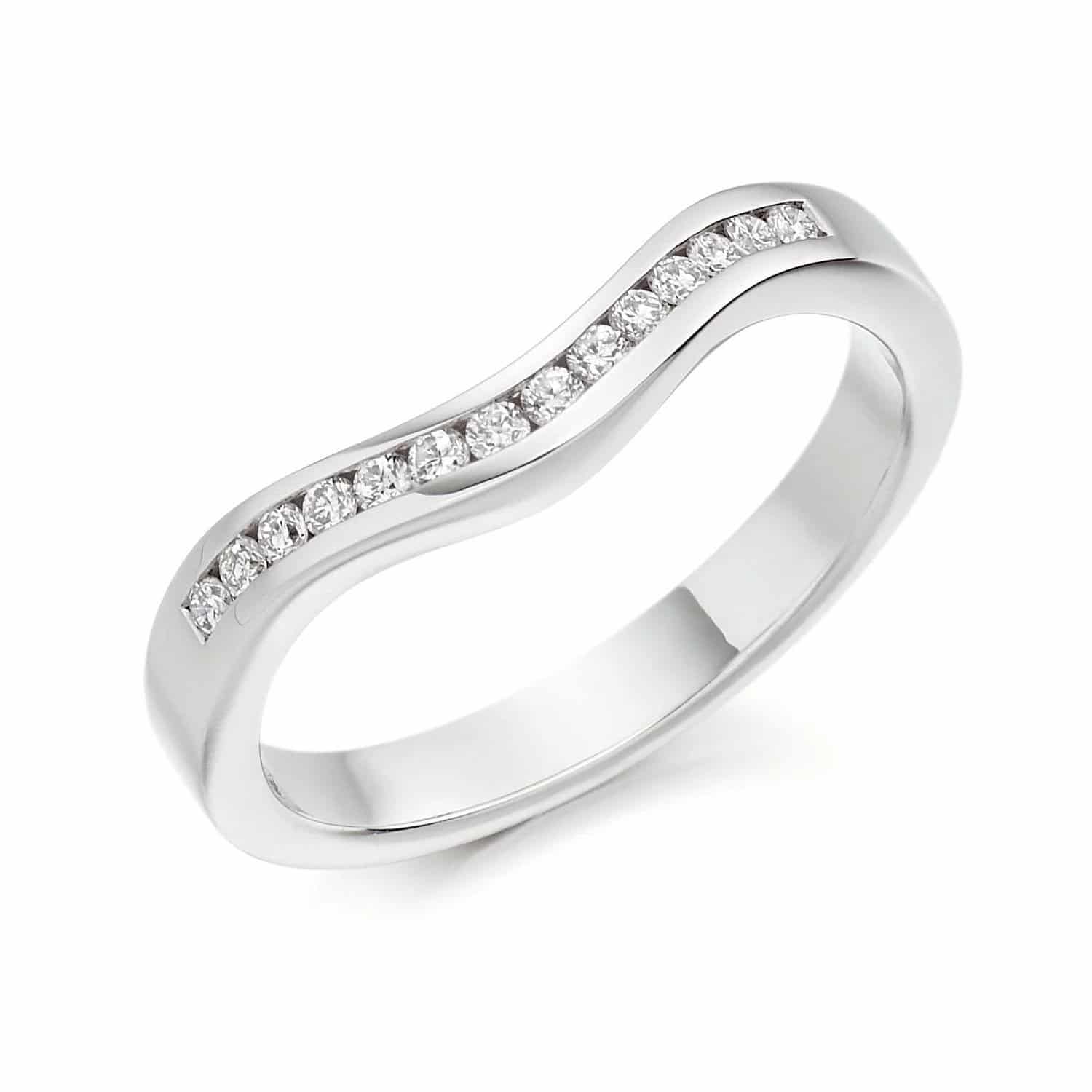 Ladies 1ct Castel Set Platinum Wedding Band from Paul Sheeran Jewellers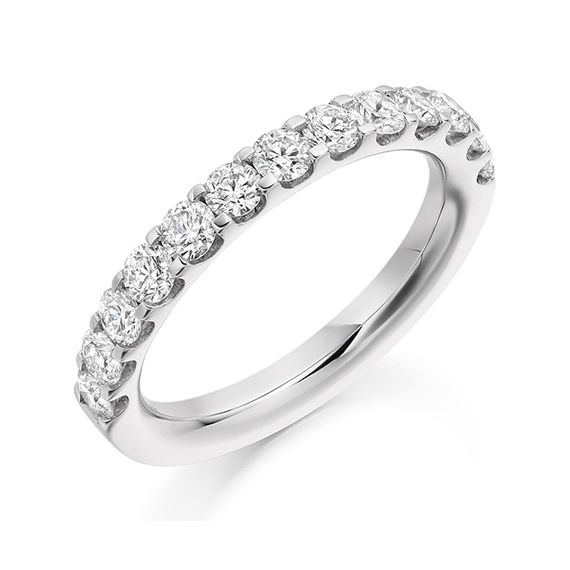 2mm Court Band in Recycled Platinum from Ingle & Rhode