They may live in California, but when it came to tying the knot, Shane and Sian found the perfect backdrop in Northern Ireland.
Love birds Shane and Sian knew they would love to get married in Northern Ireland. They made their dream a reality at Finn Lough!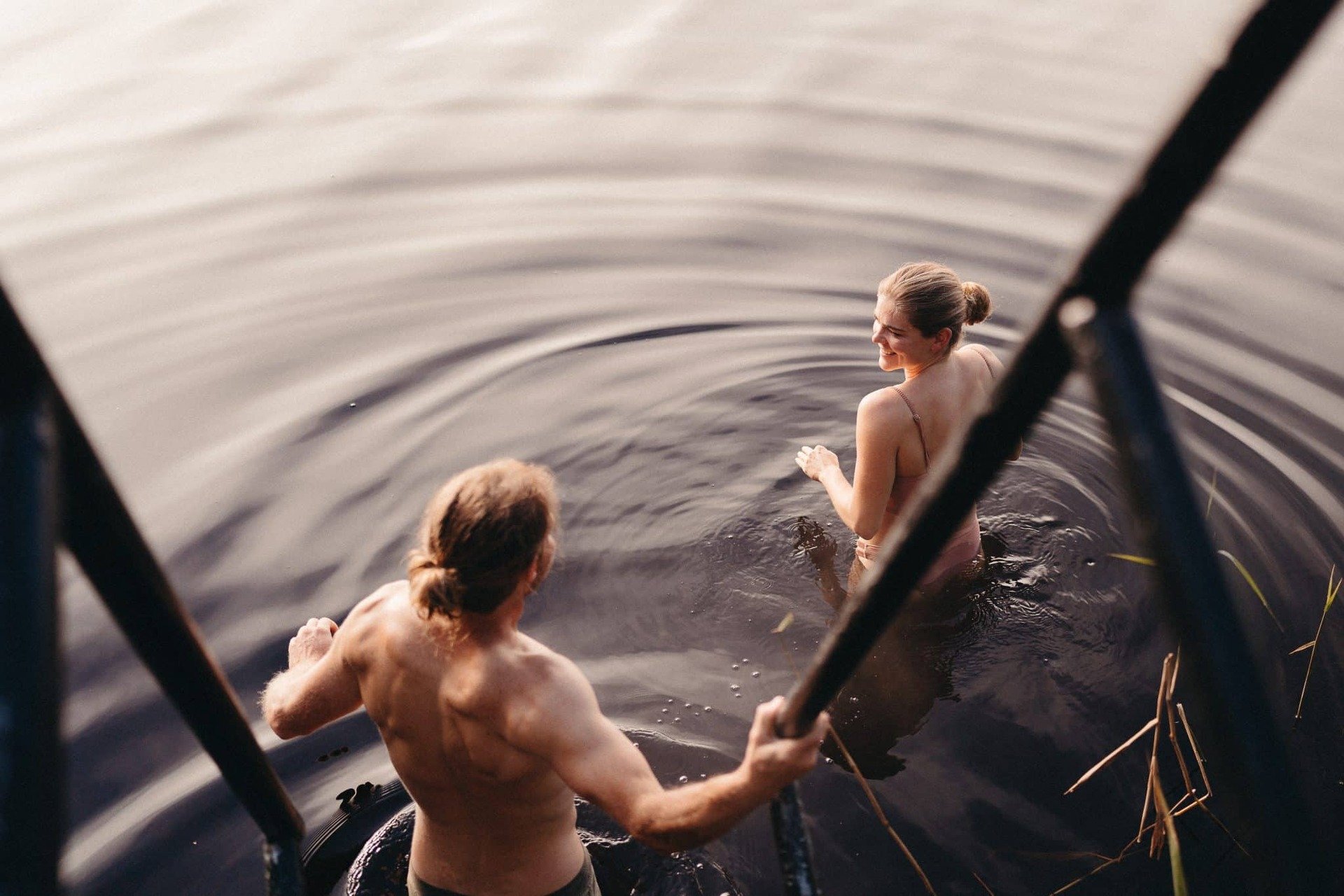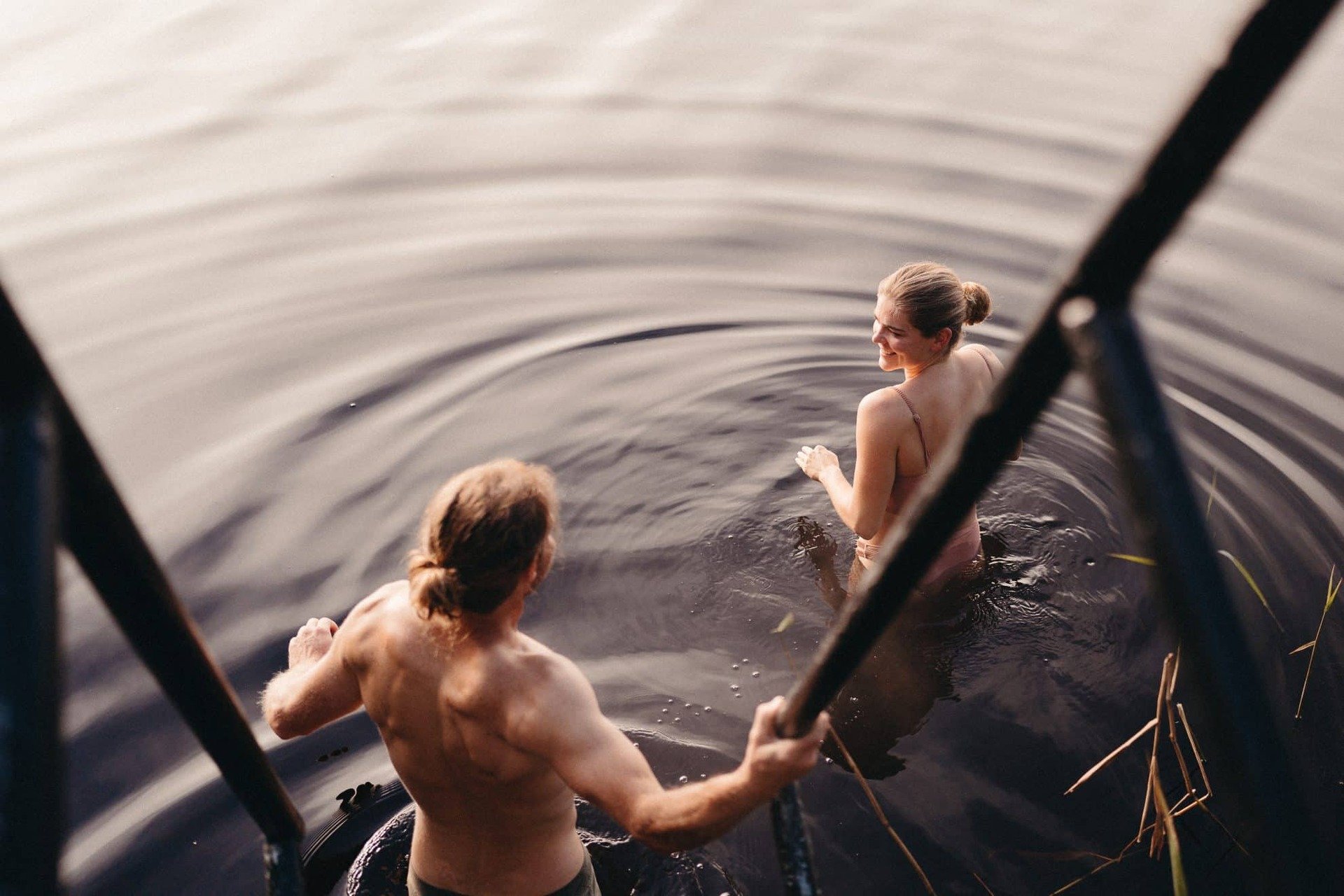 HOW THEY MET
Sian explains how they first met: "I'm originally from Co. Fermanagh, but moved to California and met Shane when I was surfing! On our first date Shane took me snorkelling at a place called Three Arch in Laguna beach.
"The water is crystal clear and the beaches beautiful and golden. He brought me over to a blow hole which you can jump into and swim out the other side. Shane had mentioned that him and his friends do it, but it can be dangerous if you don't time it right between the waves, so I don't have to do it if I don't want to.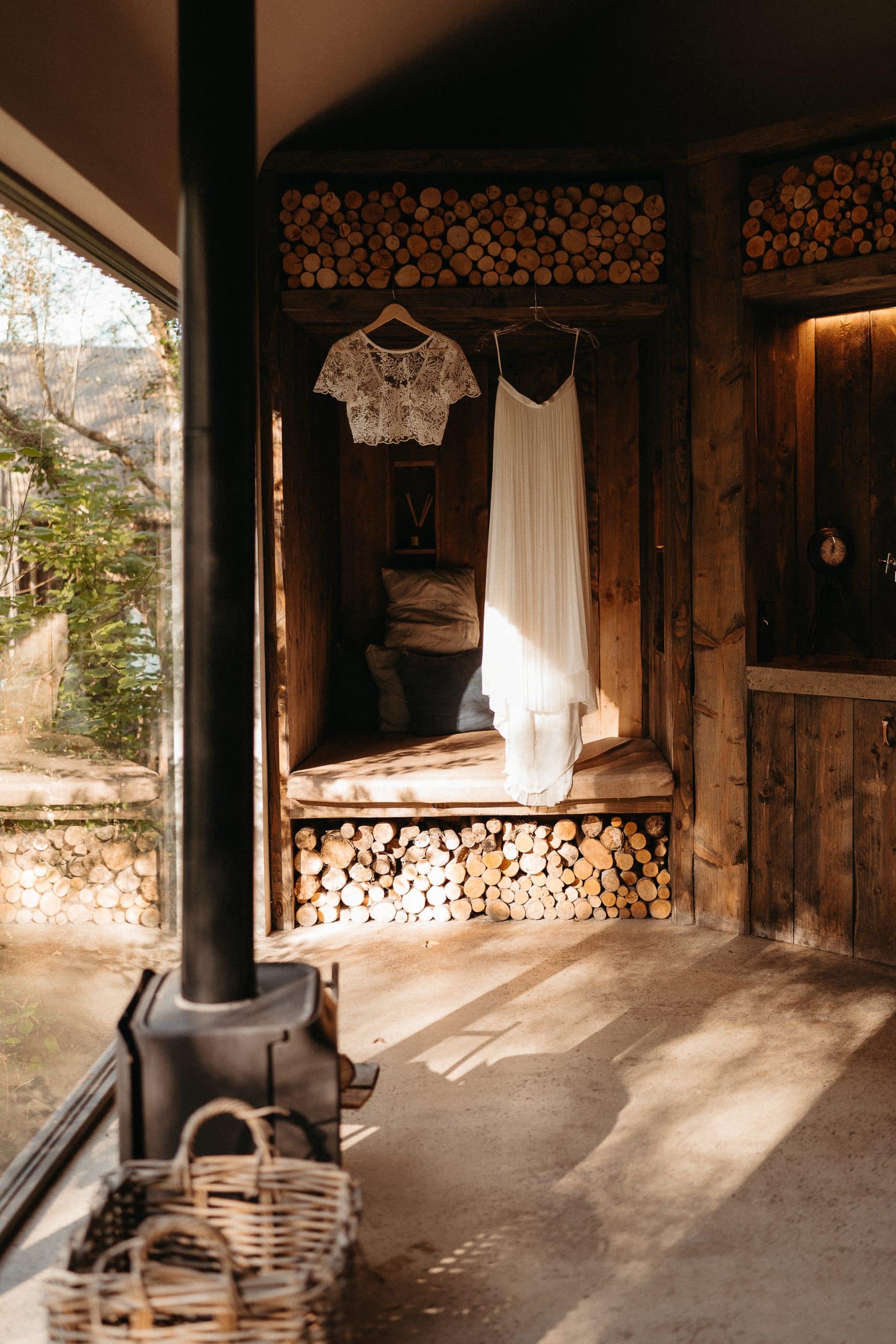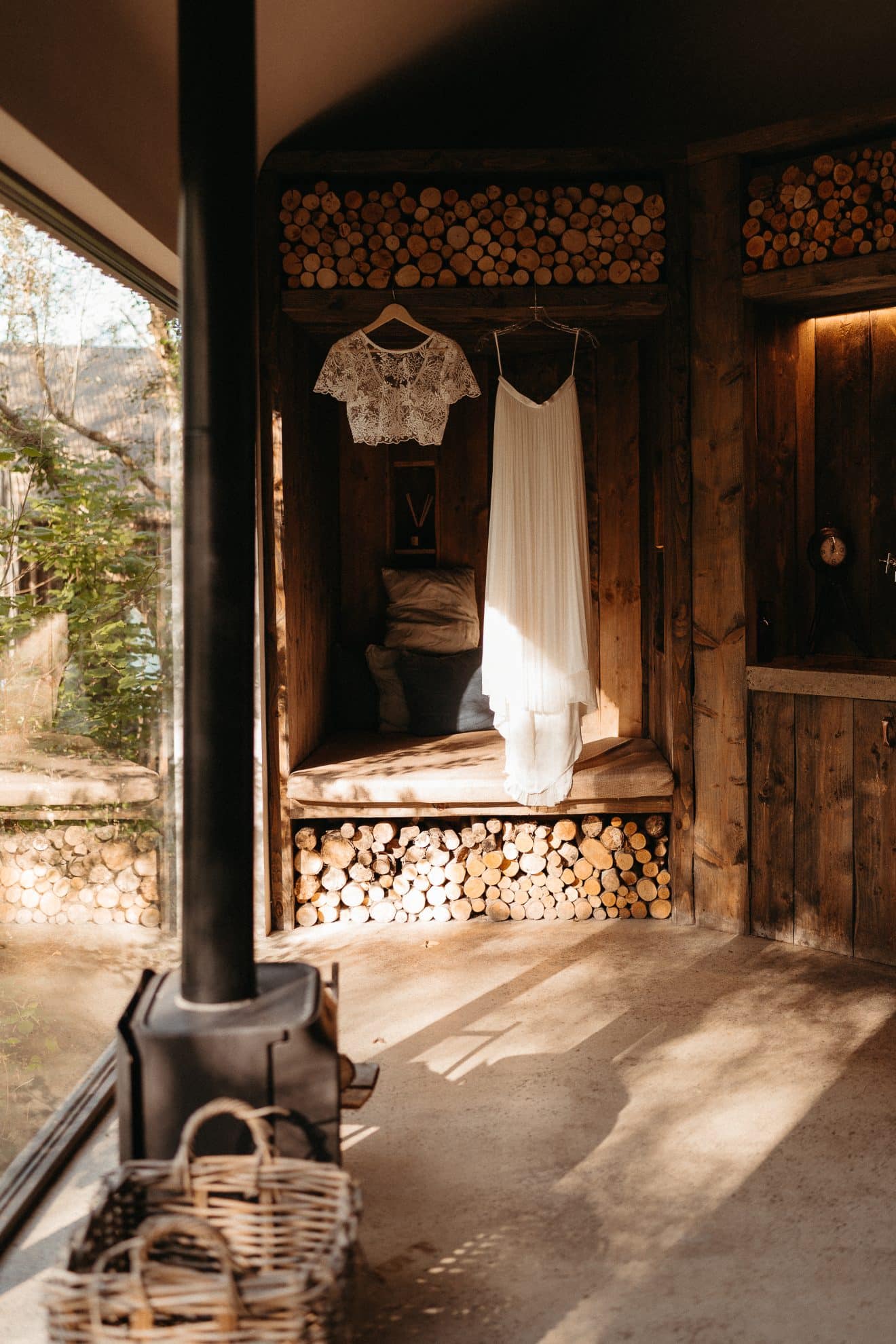 "Before he could finish his sentence, I had jumped off the rock. Shane dived in after me to see if I was okay. Due to him not waiting on wave timing, he got smashed against the rocks. He came up out of the waves with scrapes gasping asking if I was okay. Thankfully, other than that, we were both uninjured!
"After that, he messaged me for another date and asked if I had every been skydiving. I think from date number one he knew we'd have to live a life of outdoor activities and adrenaline rushes!"
THE PROPOSAL
Shane begins: "We got Engaged in May 2022. We went on a backpacking trip to Big Pine in California which has a chain of glacier lakes. We hiked about 8 miles up and set up camp for the night.
"I had planned to do it on night one but it was so windy that our tent nearly blew away, Sian had a headache from the altitude and as I was setting up my camera so I wasn't able to capture anything for a proposal.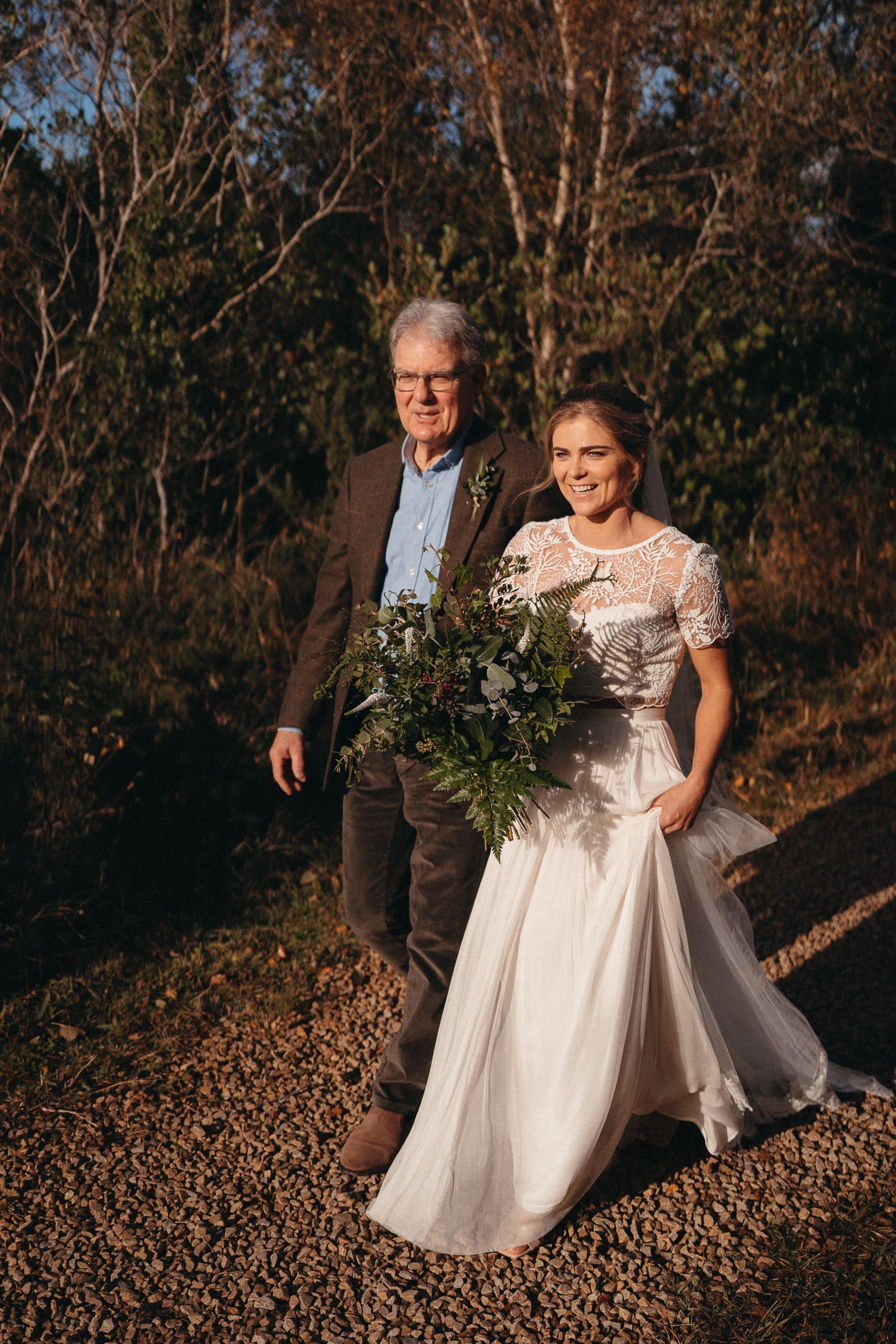 "We continued to hike into a better spot the next day and found a gem right on the lake with no one around. It had a perfectly wind protected fire pit right on the lake. It was quite a serene location and felt like the right spot to propose!"
Sian adds: "We set up camp, got our stove going and in a very calm understated moment, Shane asked me to marry him. We enjoyed the evening, hiked again the next day and spent the 6 hour drive home letting it sink in and calling some family to tell them the news."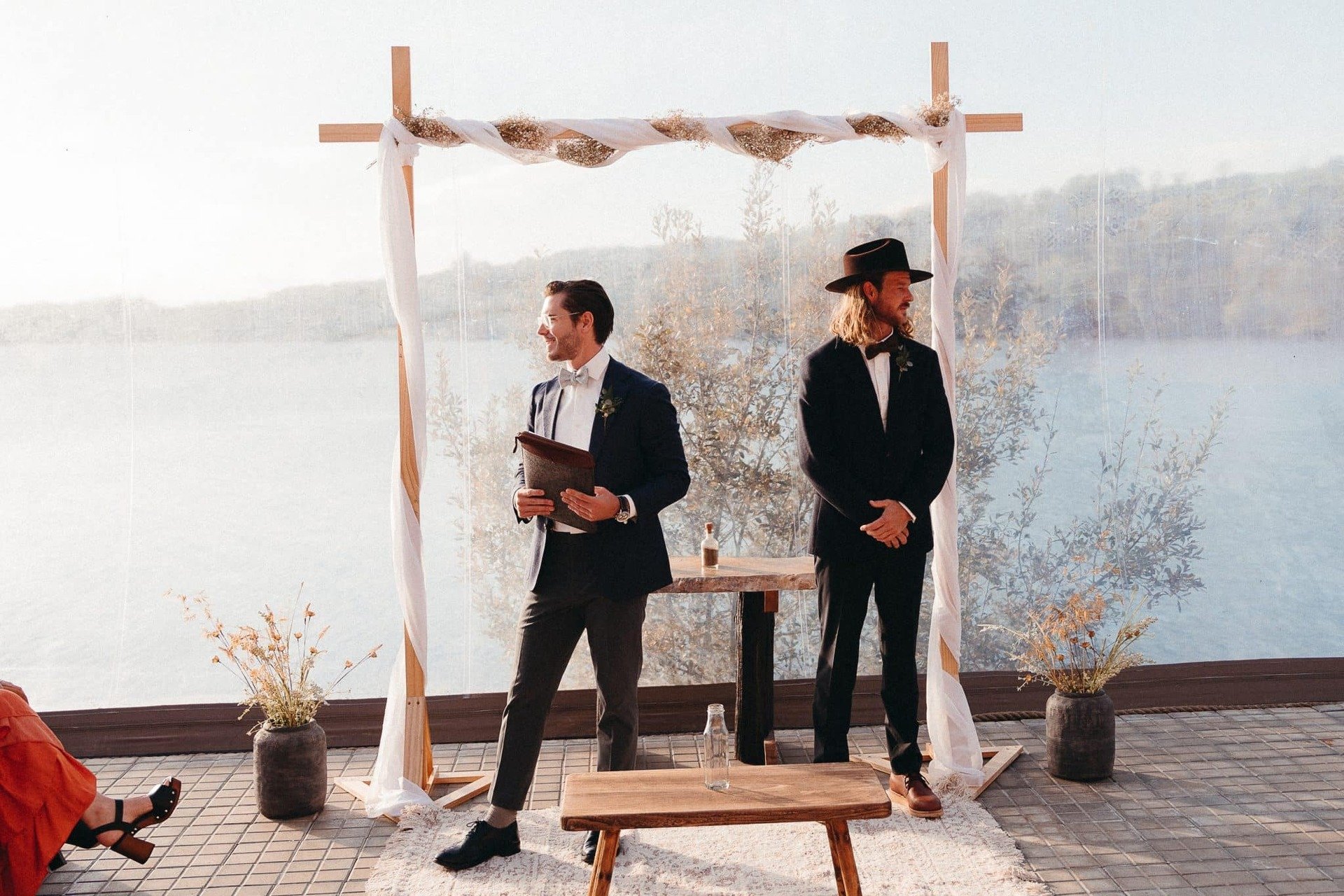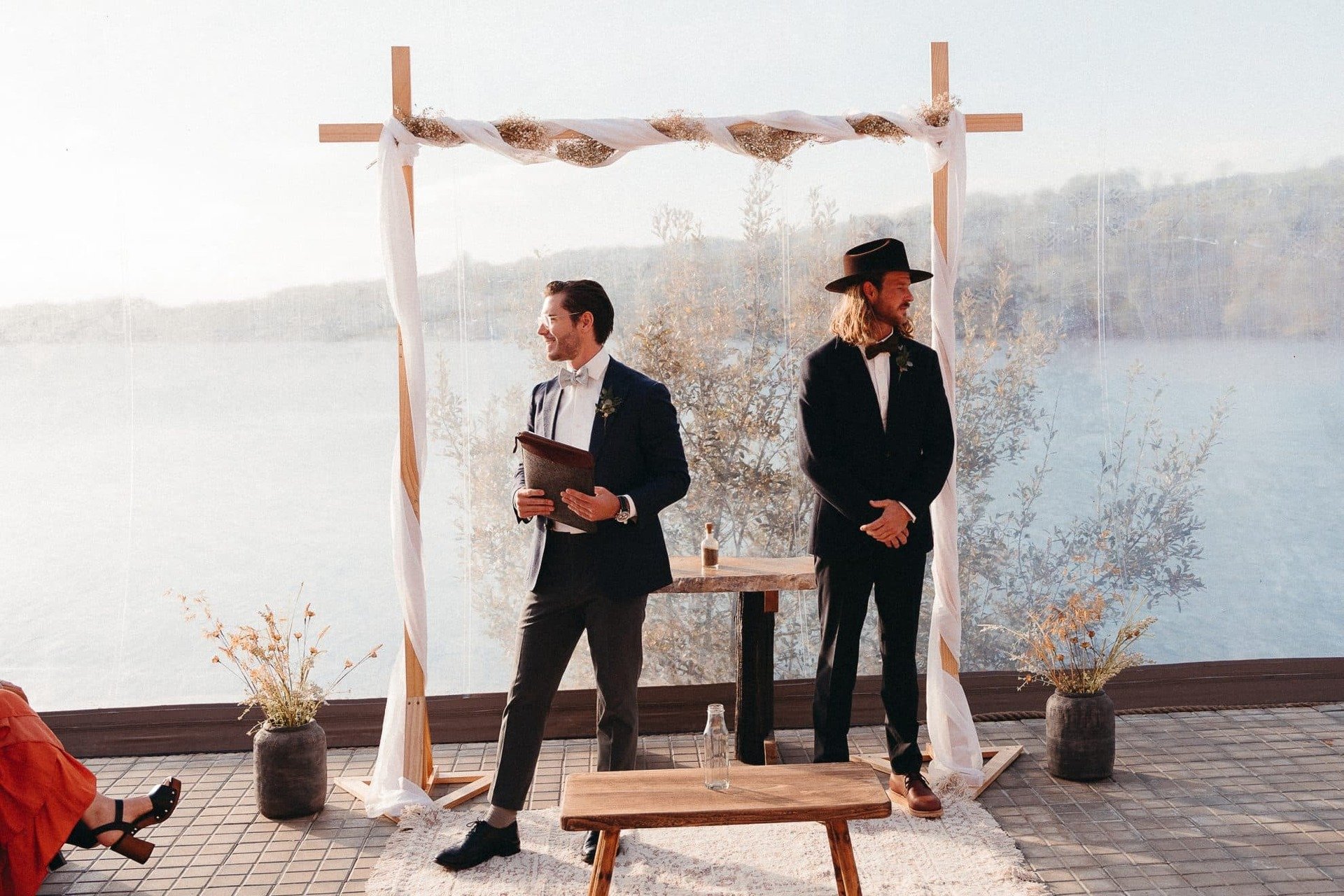 THE PLANNING PROCESS
Sian explains: "I am not very traditional. I envisioned us eloping somewhere totally by ourselves with our dog. We also ended up doing this!
"However, our California friends wanted an excuse to take a trip to Ireland for a party and would not let us dip out of that.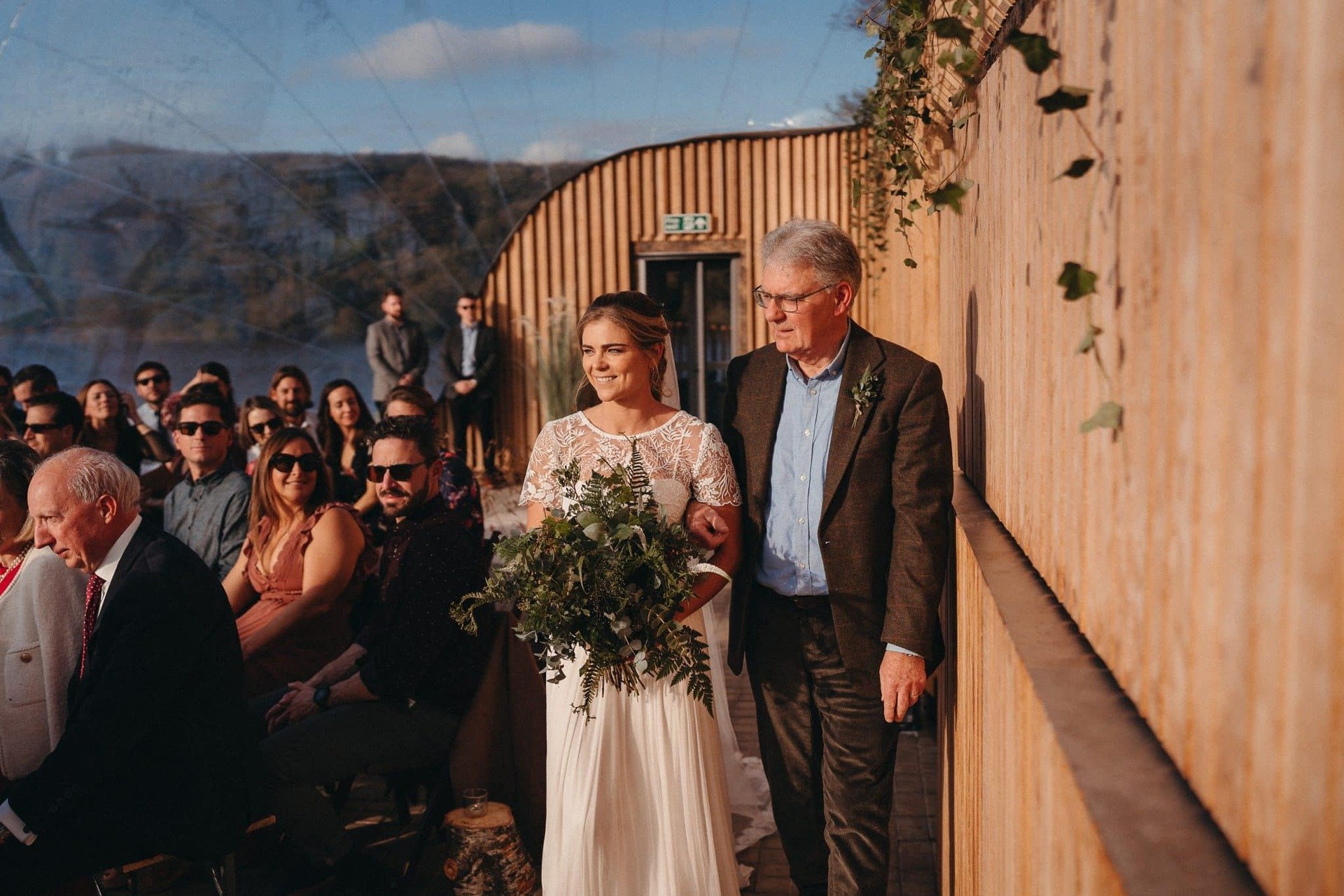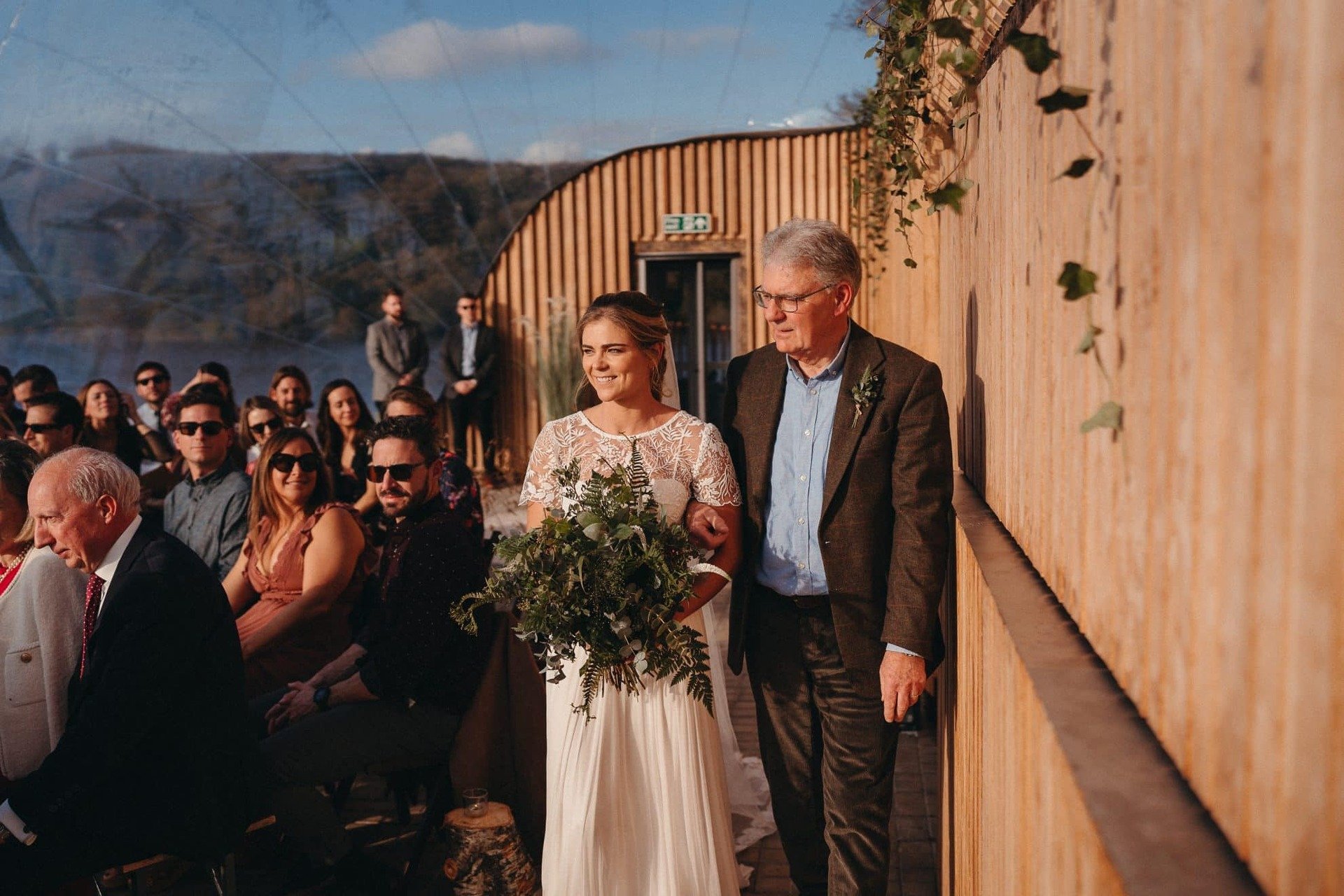 "September and October are my favourite months in Ireland so we didn't have much time after deciding to go ahead with something . We approximately only had four months!
"I planned it myself from California. I could not have done without my mum, as she even went to a gig to check out a band I wanted to play at the wedding!
"Finding the venue was the hardest part, there wasn't much that seemed to fit us. I wanted it all to feel like us.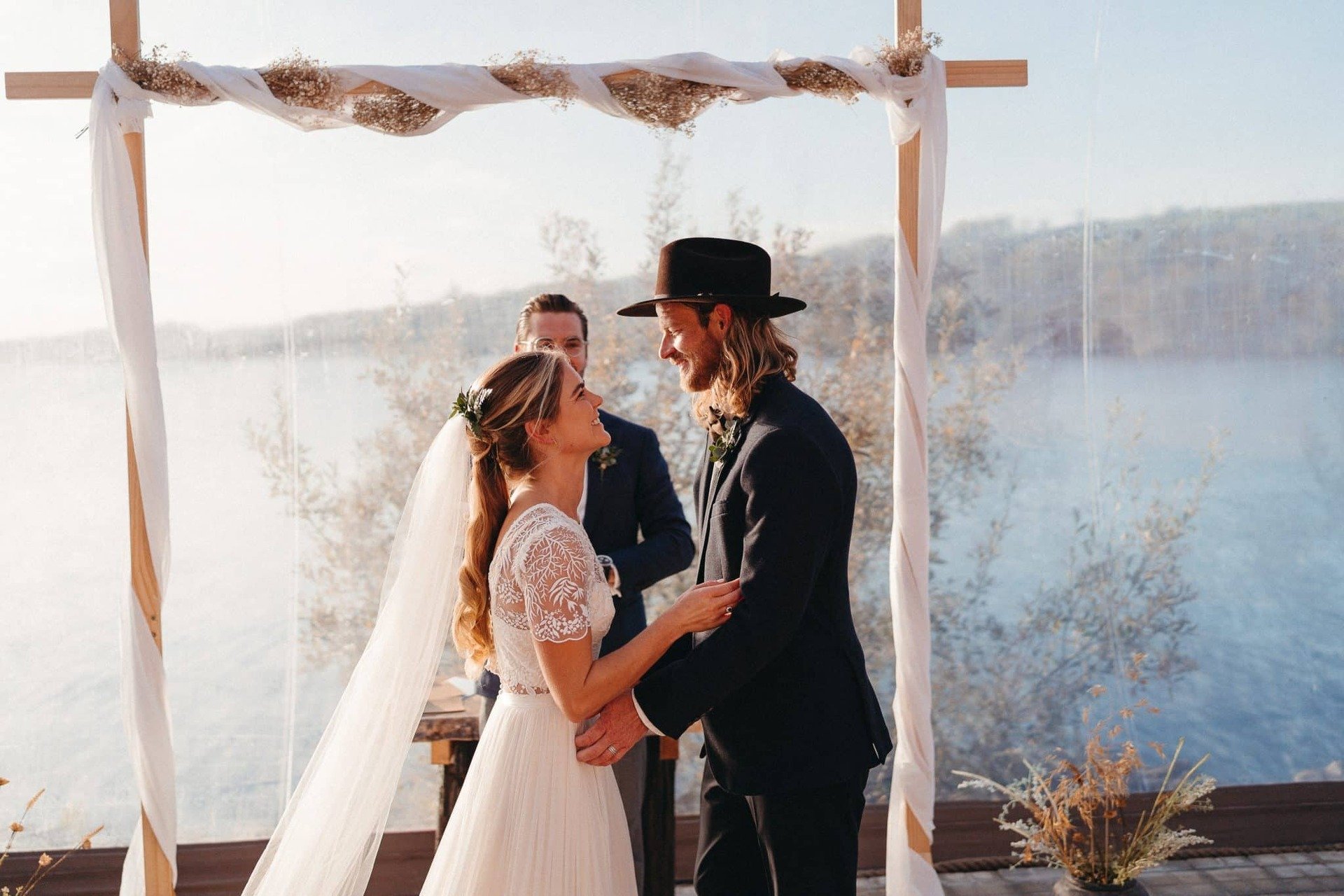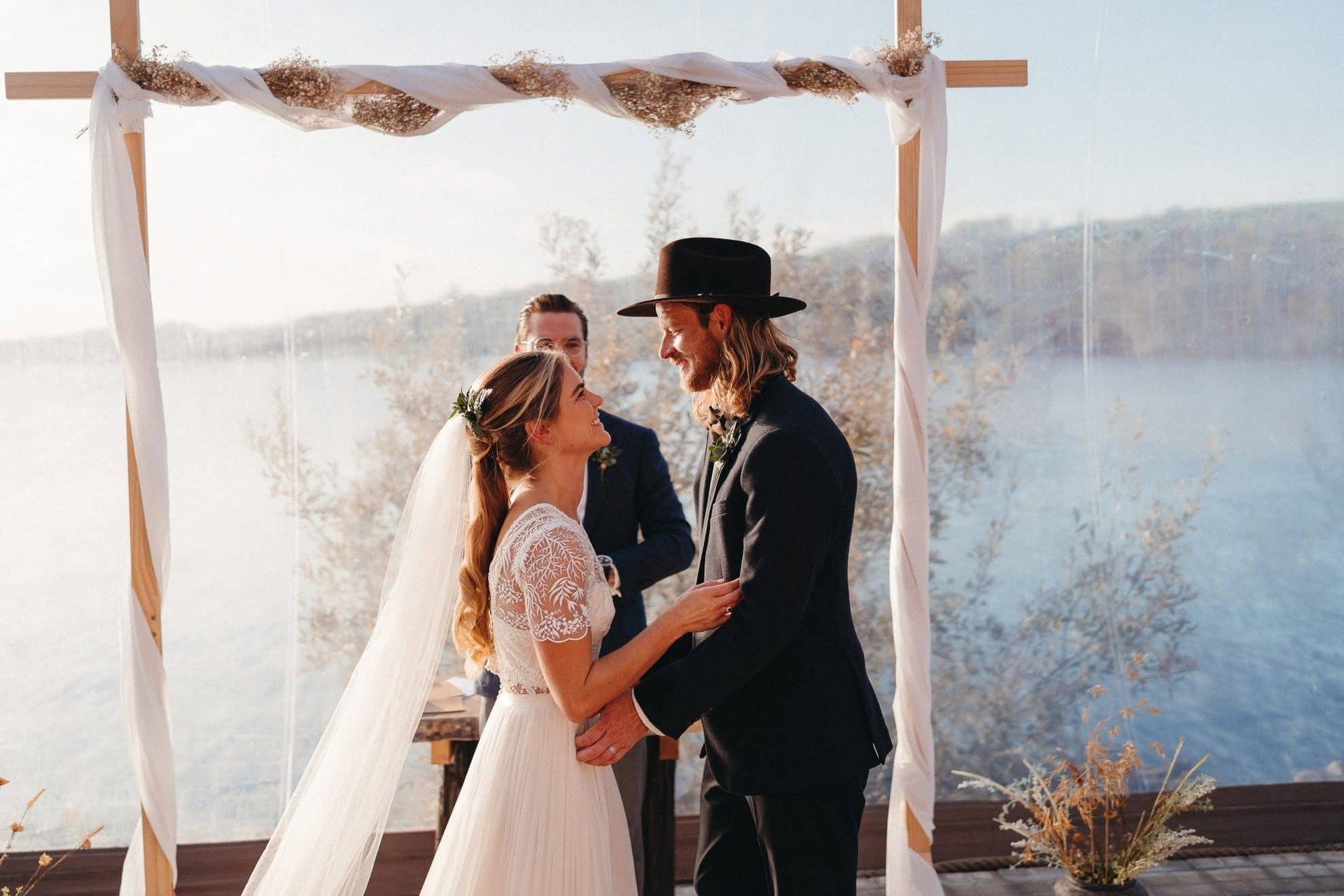 "I wrote an email to Michael and Gillian at Finn Lough telling them a wee bit about us and sharing some photos to see if we could perhaps do the wedding there. They agreed and we were thrilled! Every single touch point of the experience at Finn Lough felt like us.
The girls were amazing! They were so helpful in the planning process and giving their heart and soul to make sure we pulled off the day."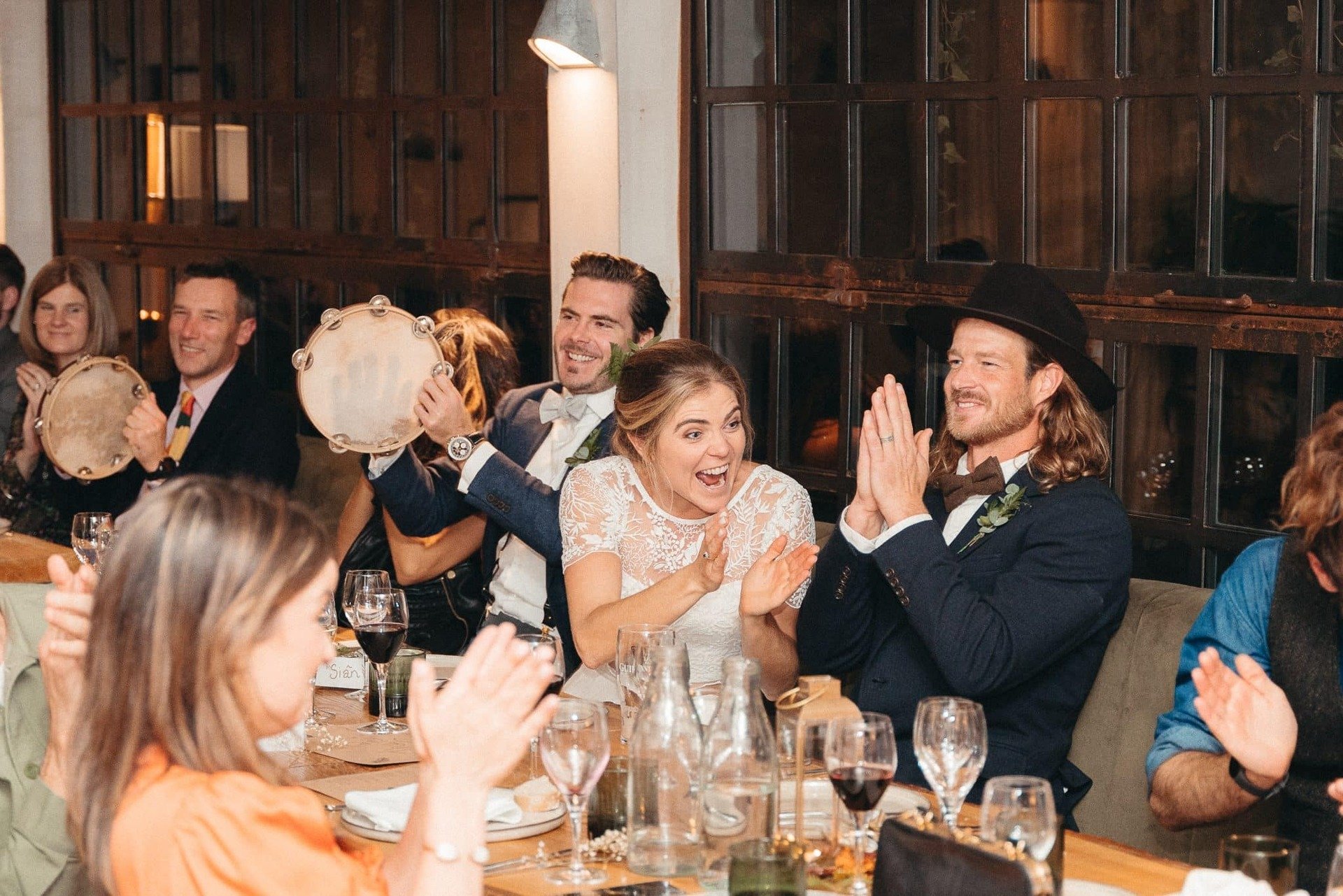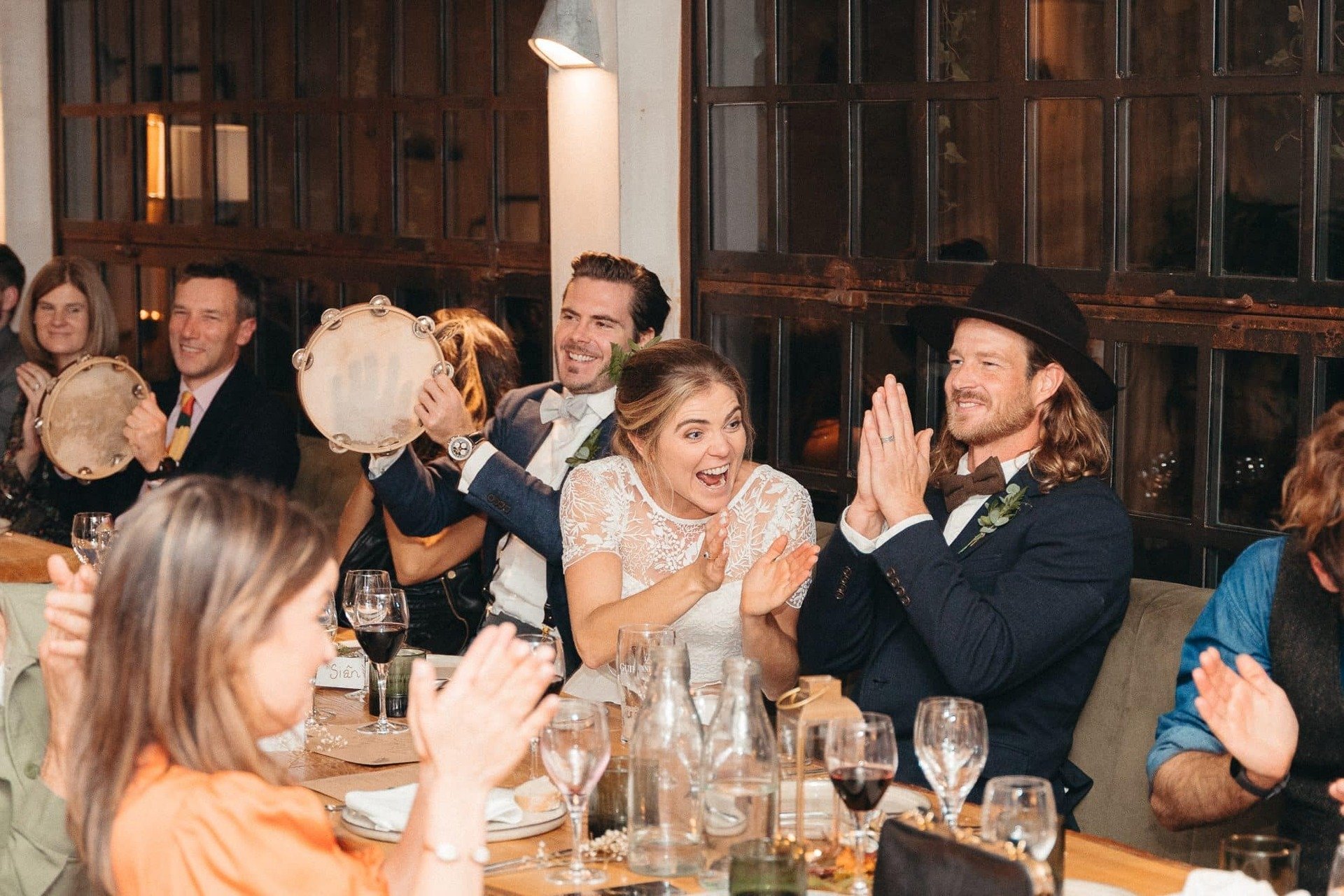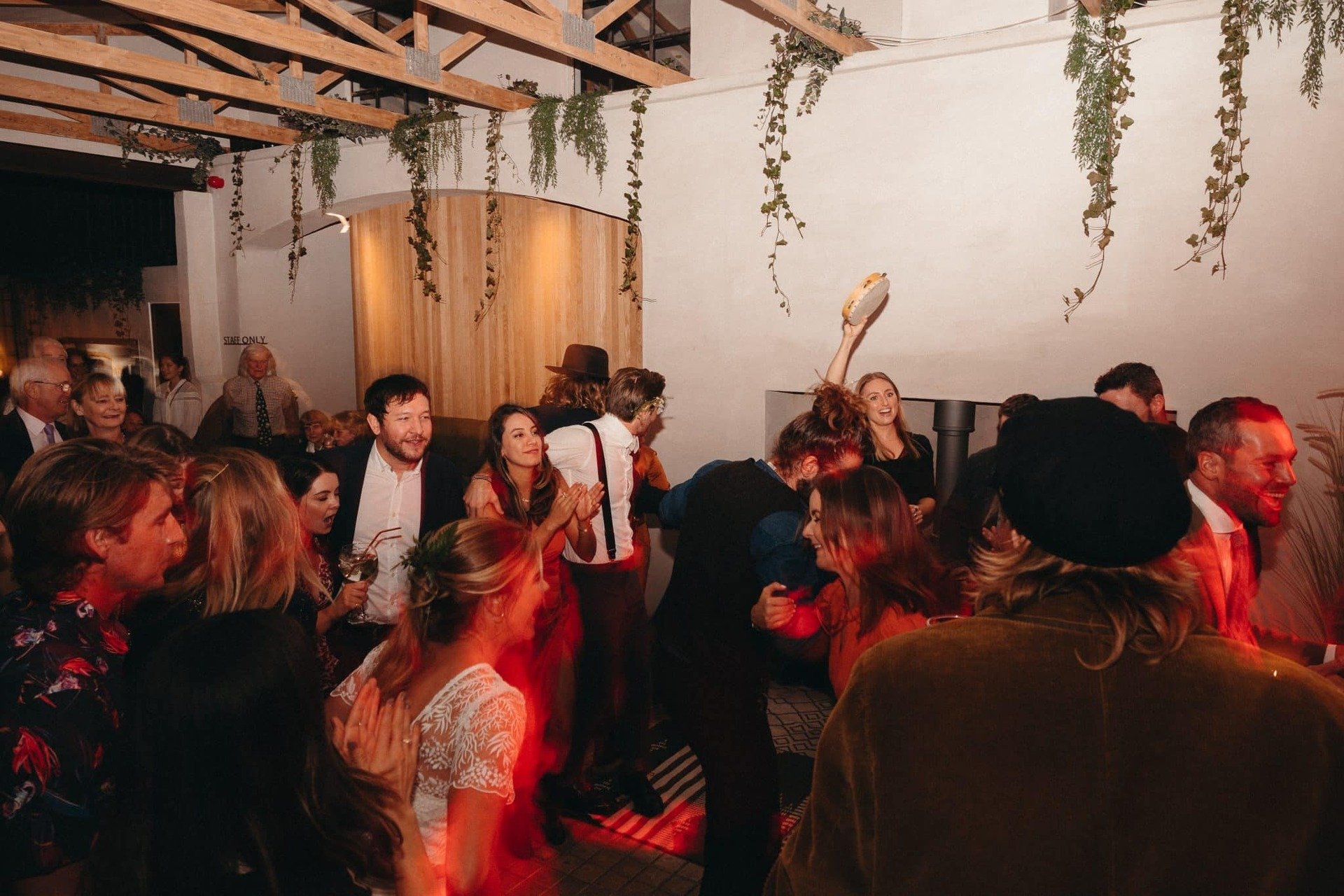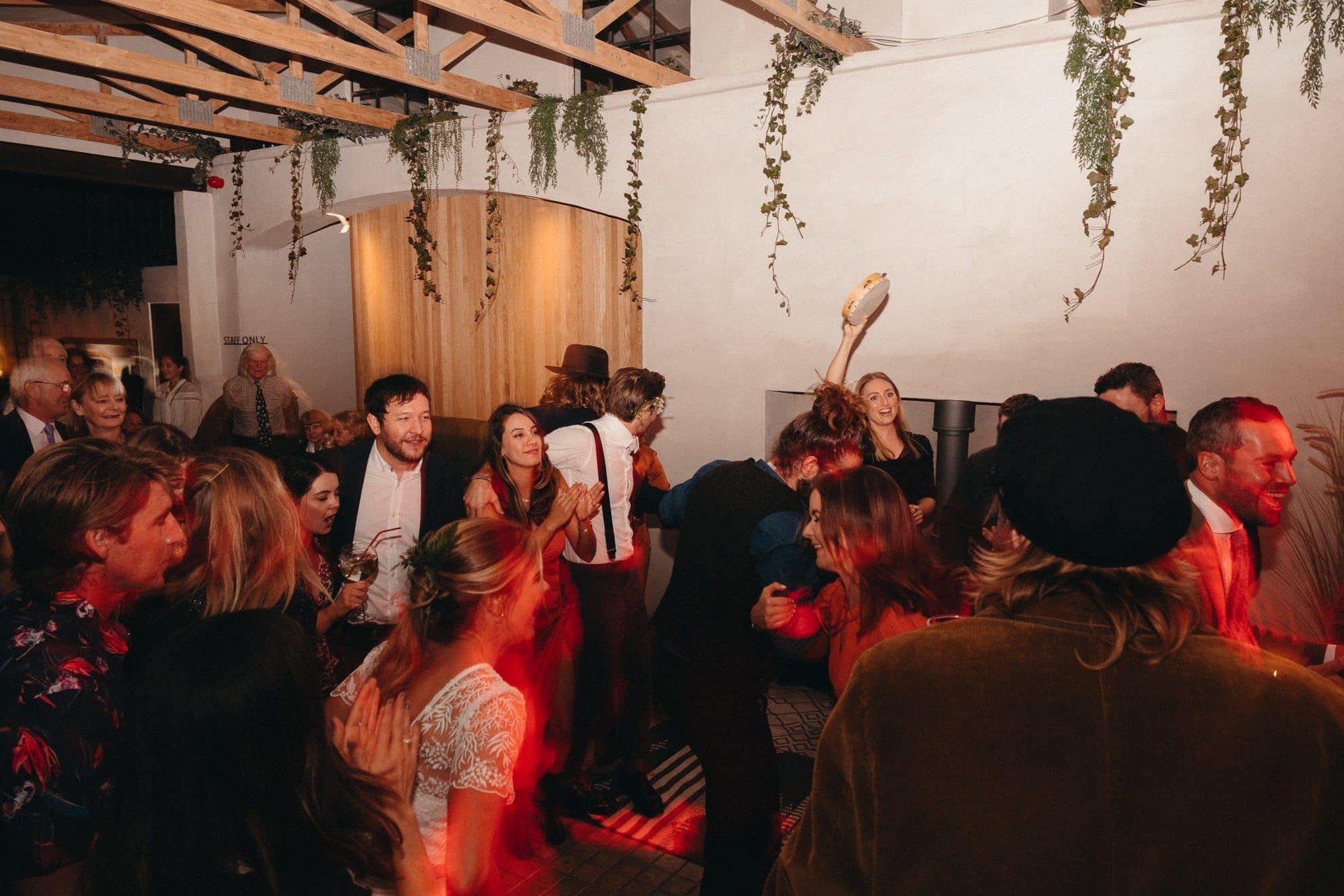 CAPTURING THE DAY
"Martin Mallarky, also known as Big Beard Photography was our photographer for the day. Shane is a wedding photographer so finding a photographer was one of his tasks to complete and was not going to be an easy feat given his high expectations!
Shane found Martin on Instagram and was impressed with his work and his style. We reached out and as we spoke to Martin we liked him from the get go. He was so easy going, got to know us and our story and told it so well through his imagery of the day.
I was not an easy client on this piece as I wanted dynamic everything, no poses, all candid etc etc. Martin was able to capture it all plus more! He went over and above for us. We are absolutely in love with the outcome."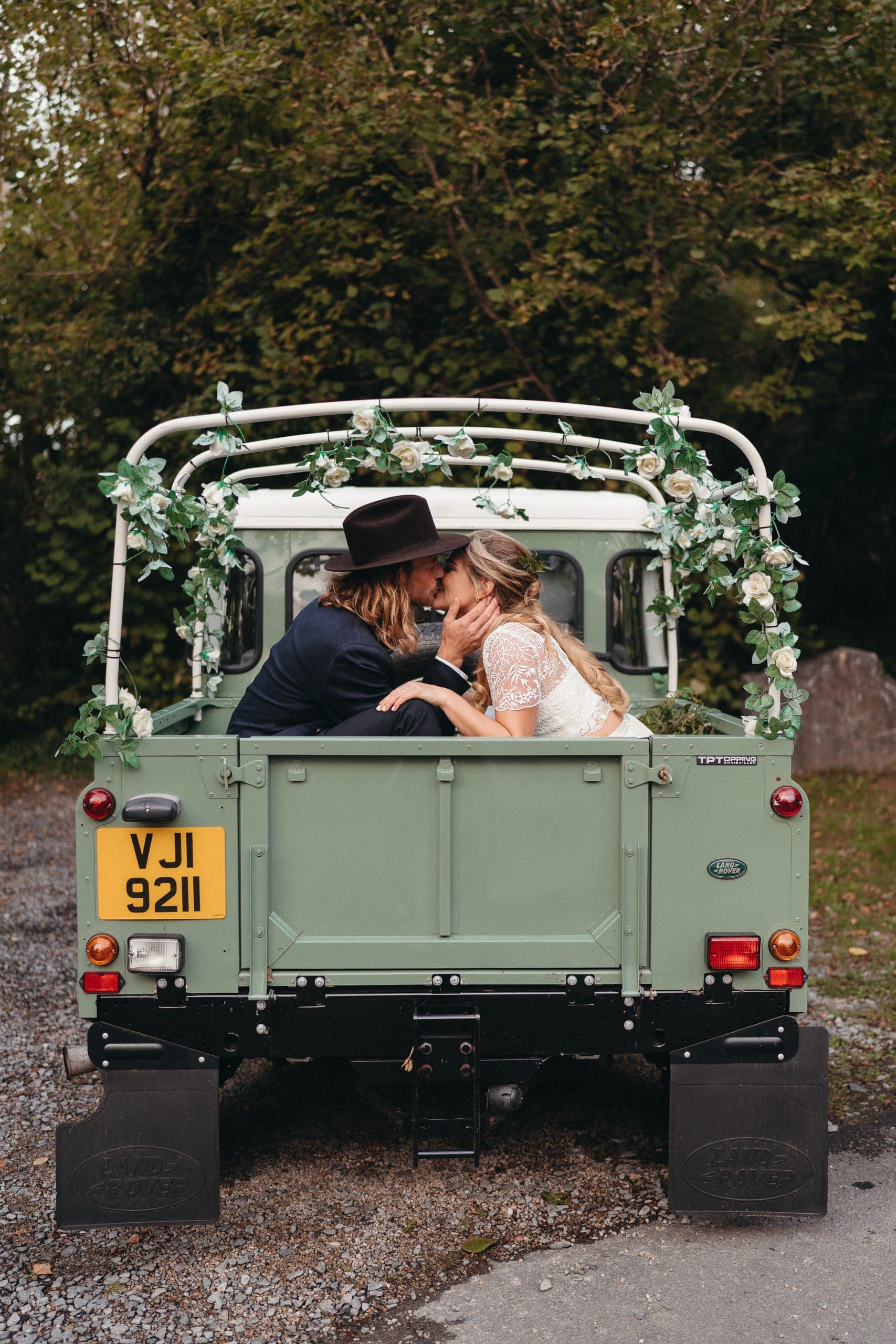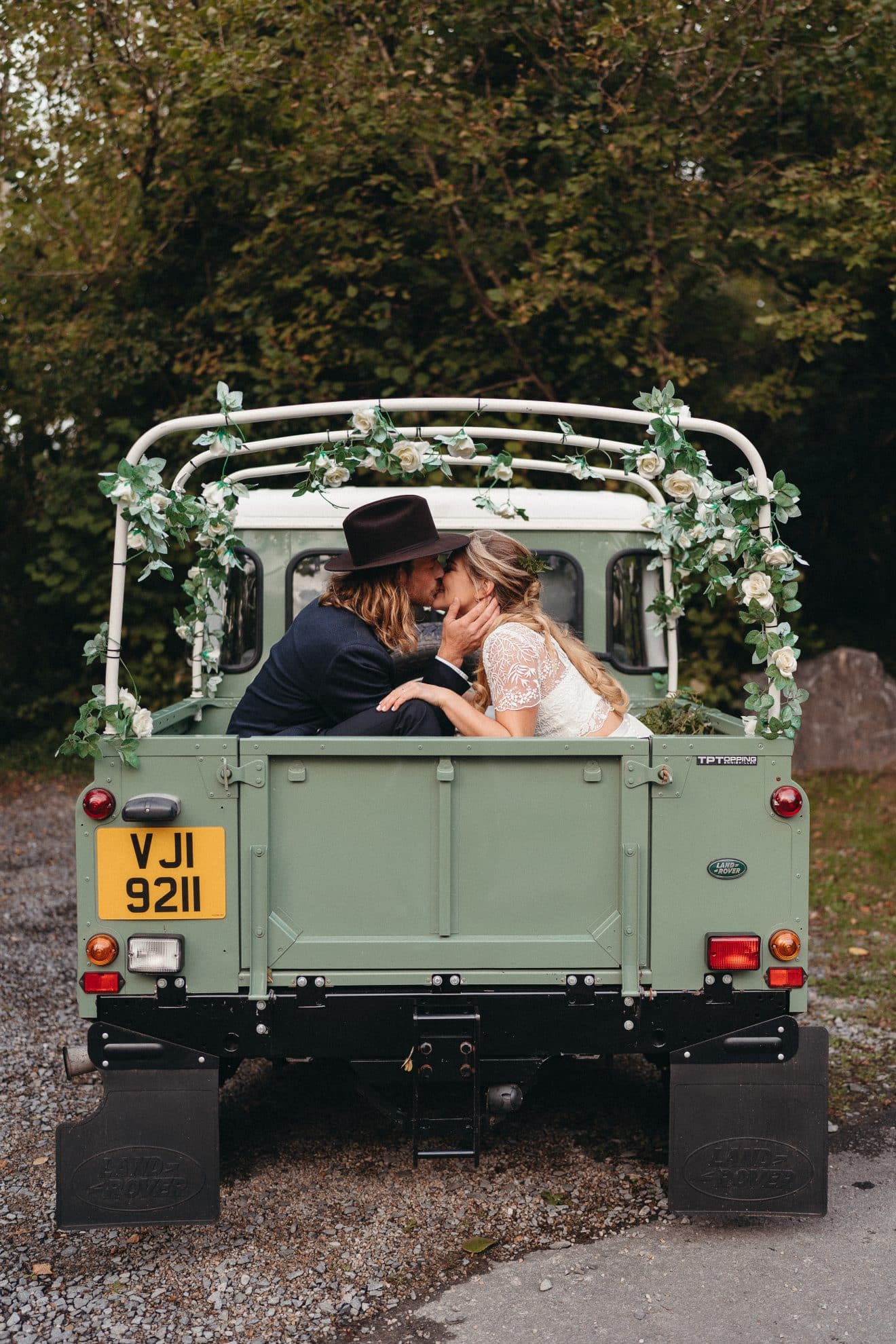 WEDDING WARDROBE
Sian went for something a bit different for her wedding day.
"I went for a two piece. The skirt was from Anthropologie and the top was a handmade piece from E&W Couture in Wales. The top had a coral reef pattern which I fell in love with. Both Shane and I have such a passion for the ocean.
"Given our super tight timeframes, I only received the top a week before the wedding! It it all worked out great. I wanted to feel comfortable and completely myself on the day. I loved it! I wore a pair of Blundstone boots with it as well for extra comfort.
"My brothers were the bridesmen for the day and my little nephew the ring bearer. Shane wore a Bonobos Italian wool suit with a Stetson hat and Red Wing boots."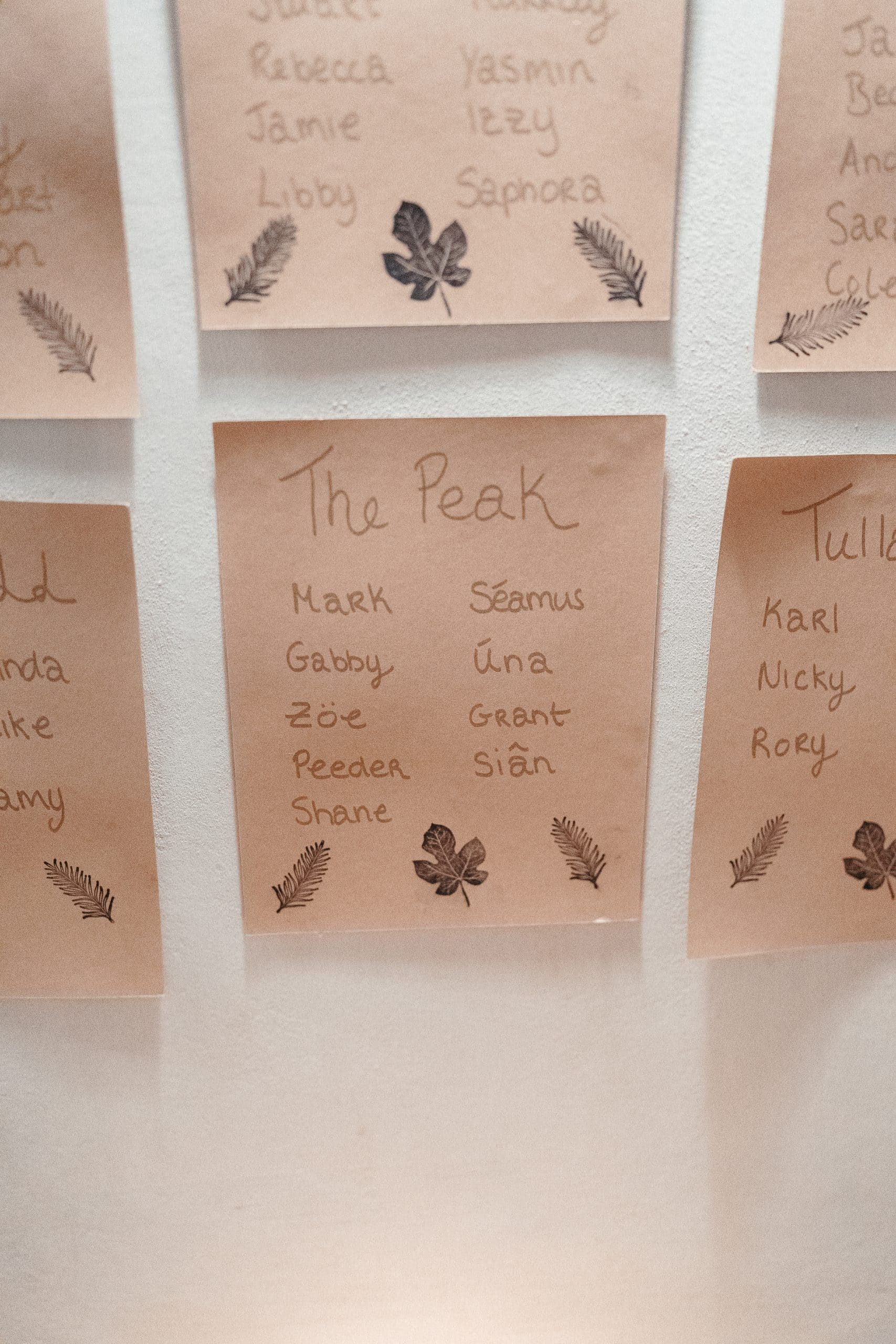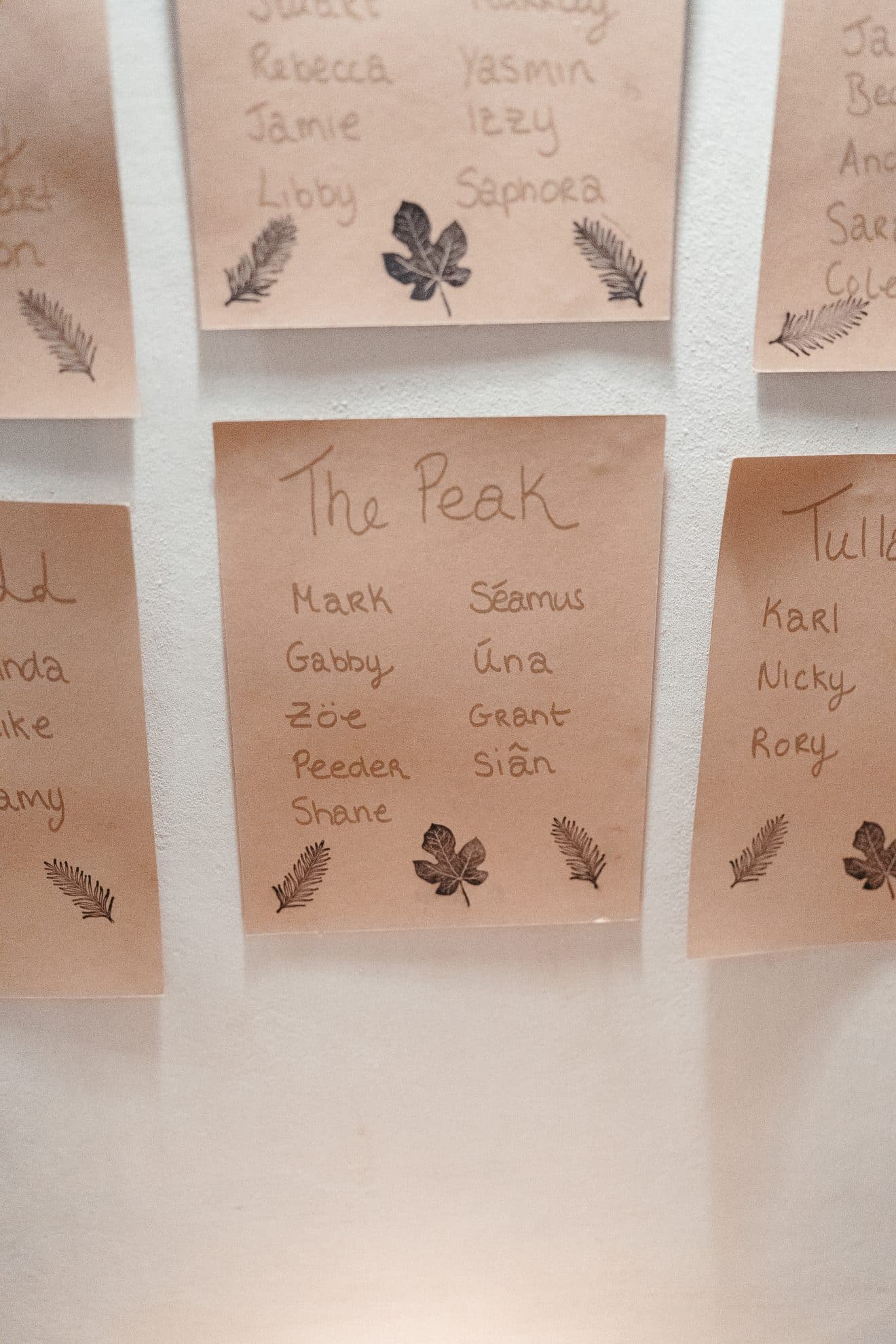 FAVOURITE MOMENT
Sian says, "there are too many to choose! Walking into the bubble at Finn Lough with my dad and seeing my favourite people in the World altogether from all over the World. That was so special."
Shane describes his favourite moment, "the elements spa experience after yoga in the bubble was a great way to destress and enjoy the morning leading up to the ceremony. The sauna and cold plunge into the lake was invigorating."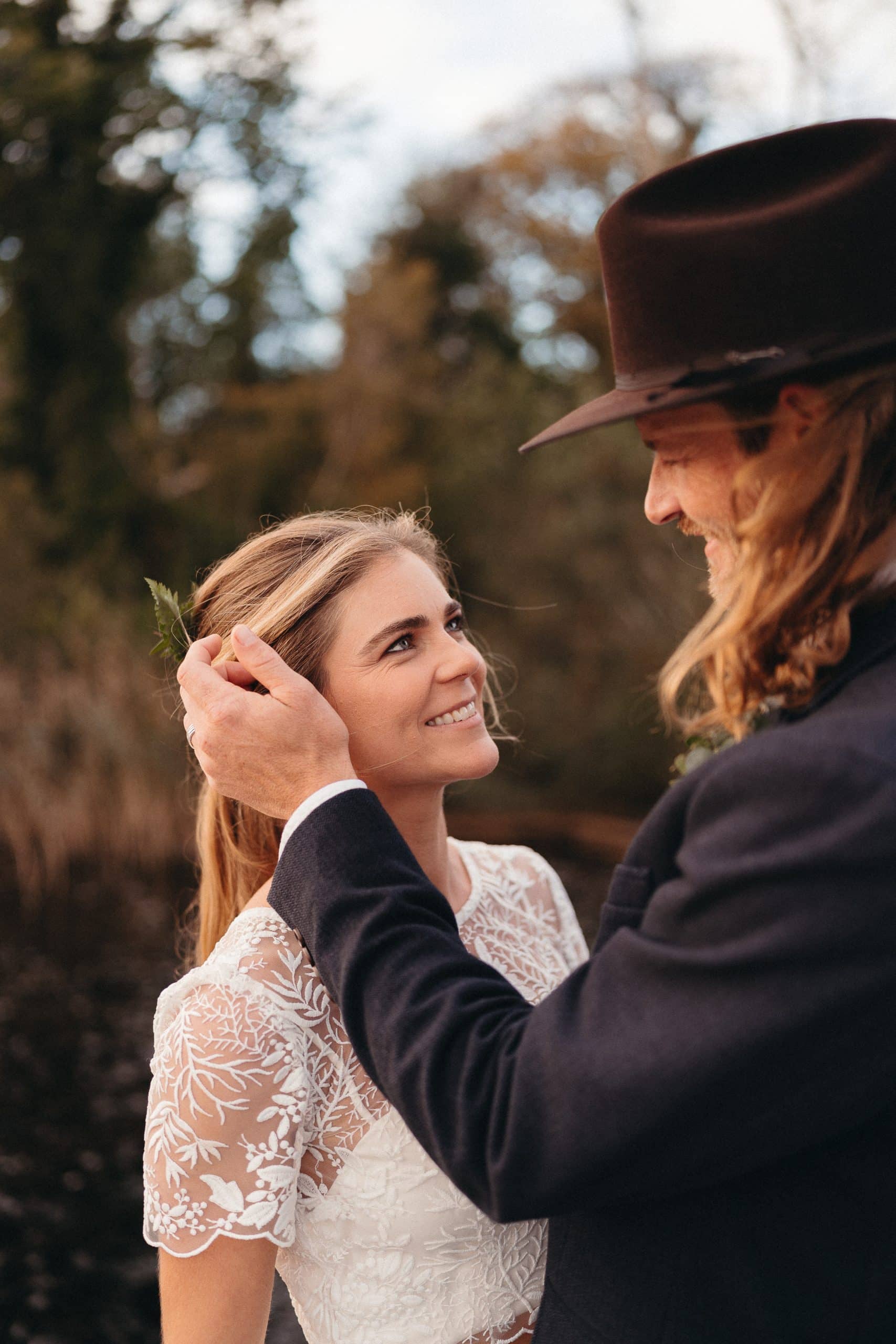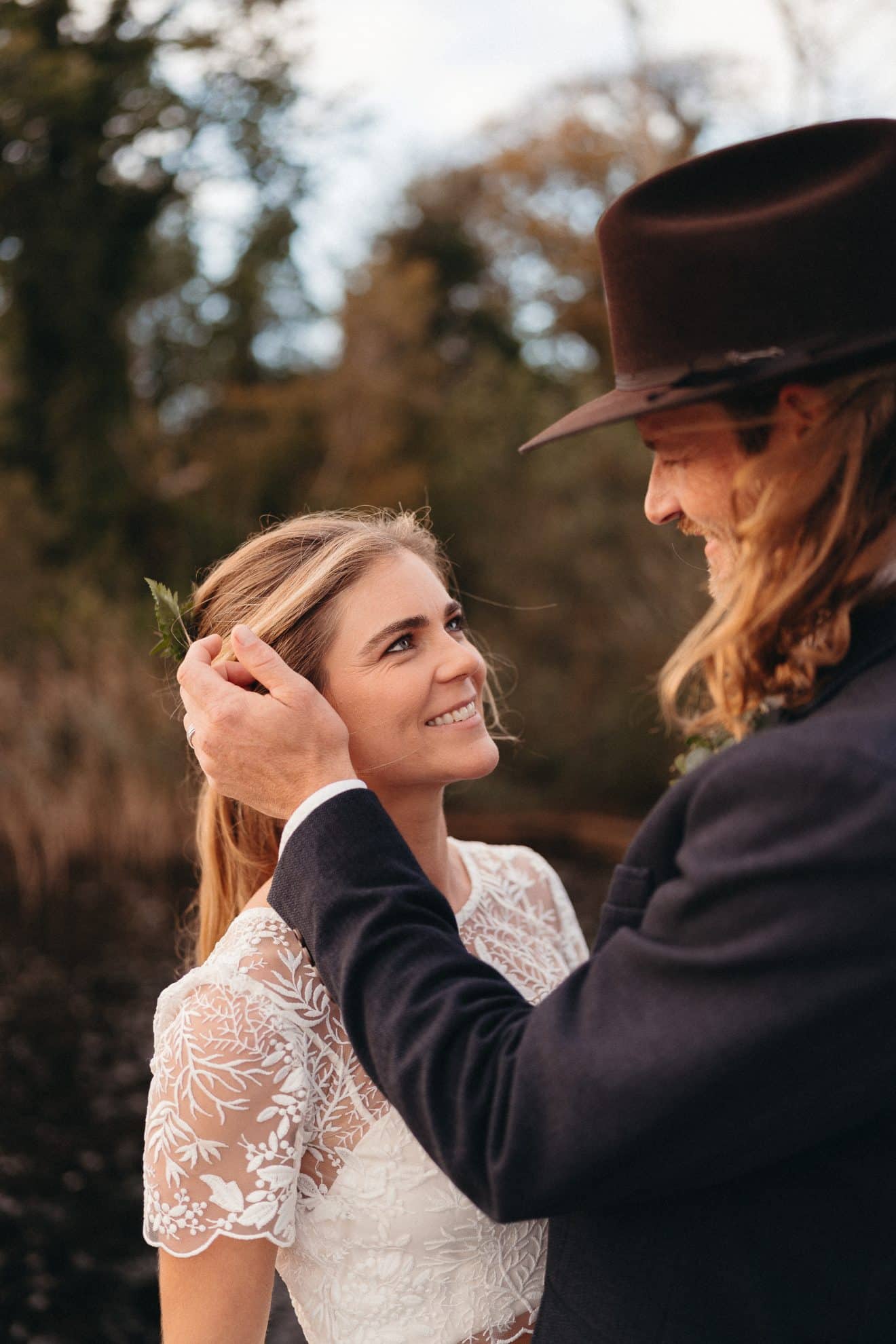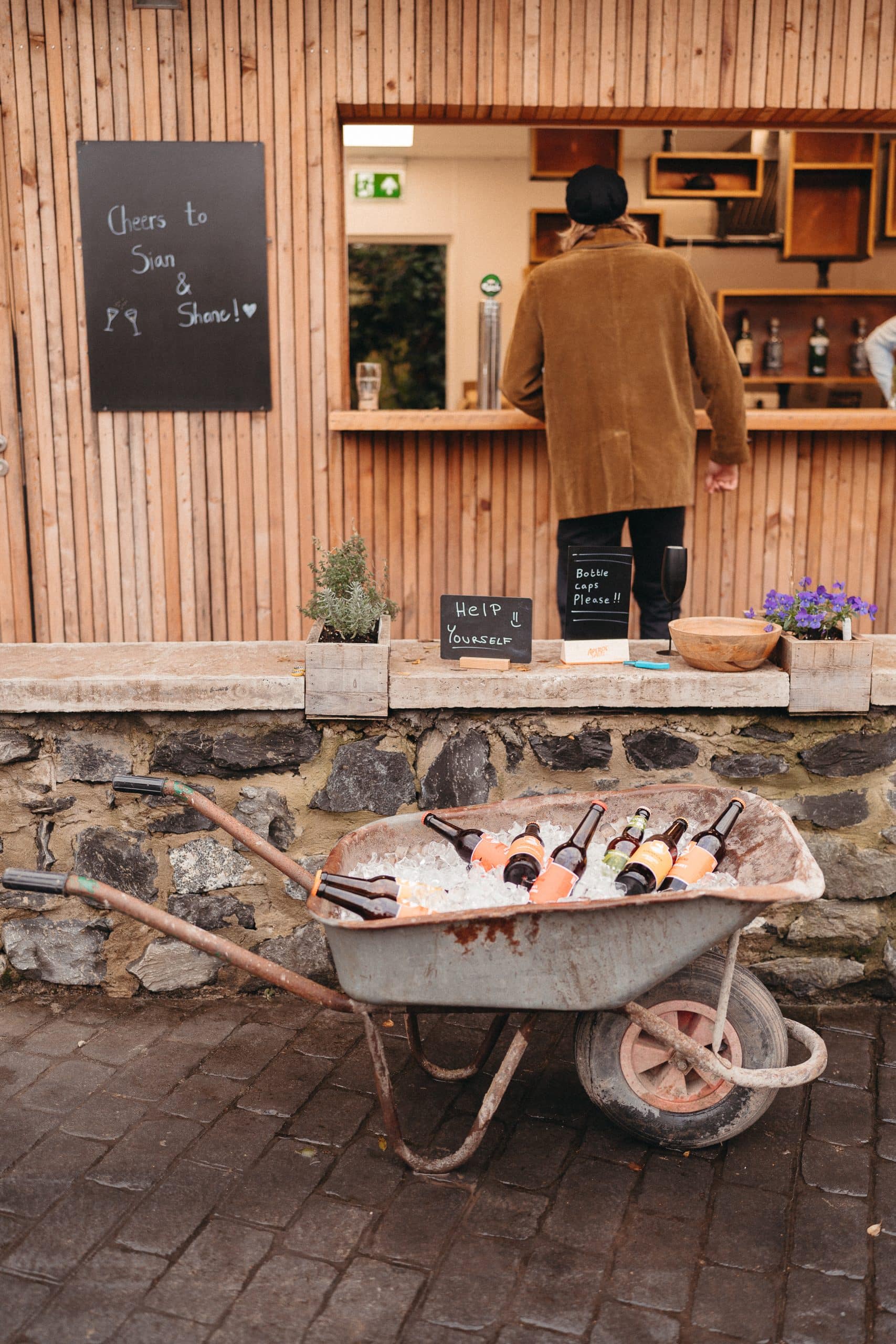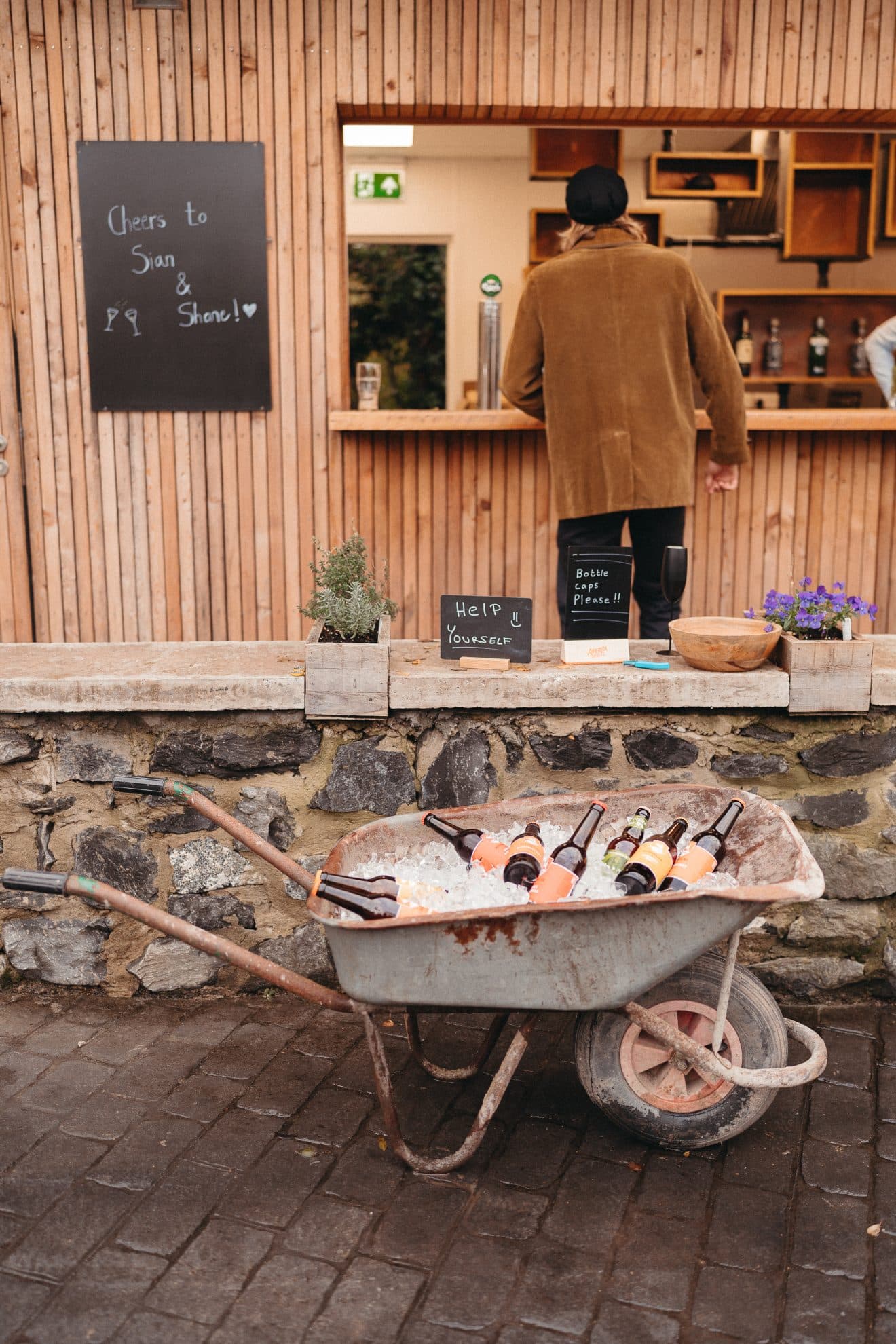 BRIDAL ADVICE
Sian advises, "take time to sit back and enjoy the day. It all goes so quickly; you want to remember and savour every moment."
Shane also advises, "a first look is a great option for an intimate moment with your one before the ceremony."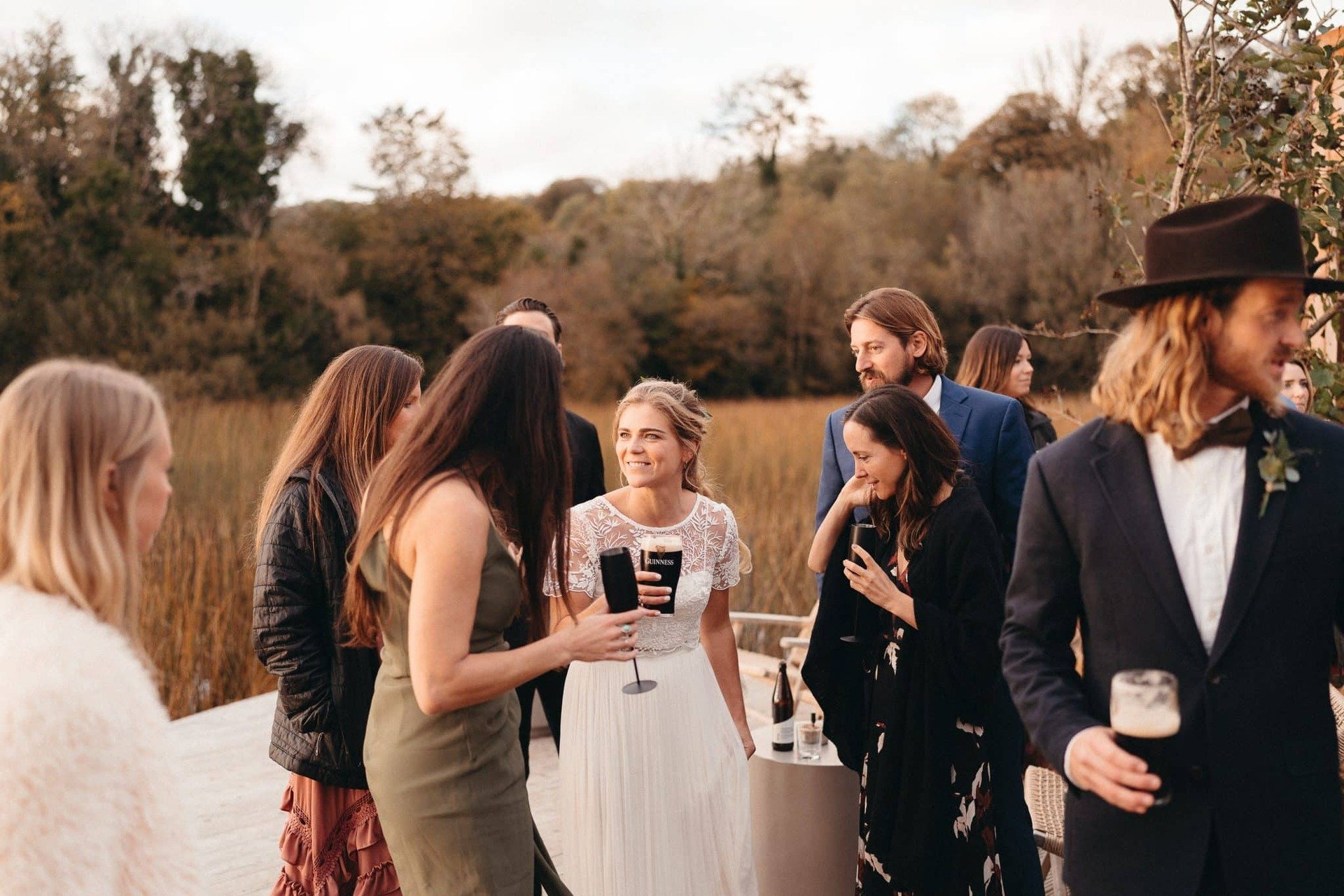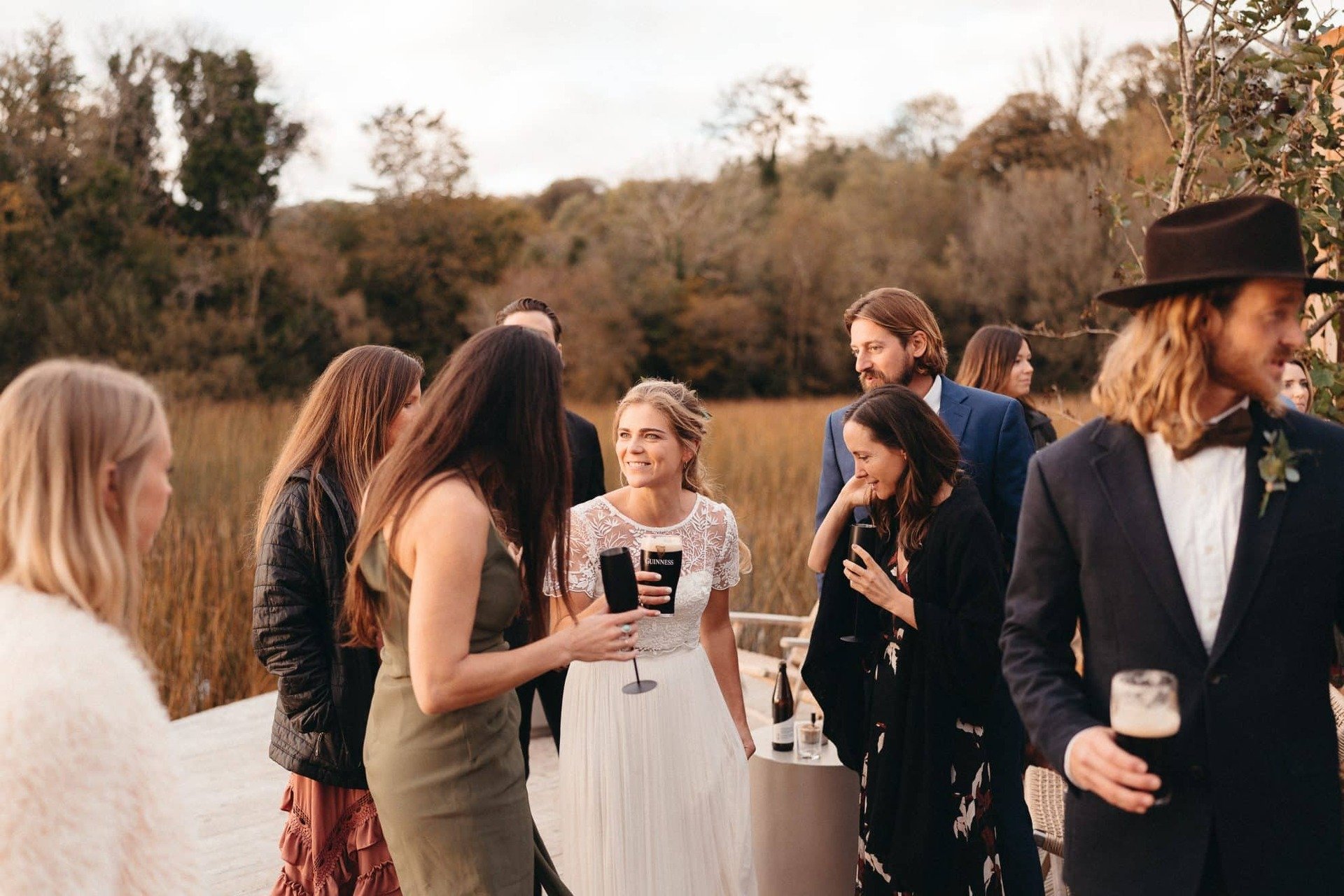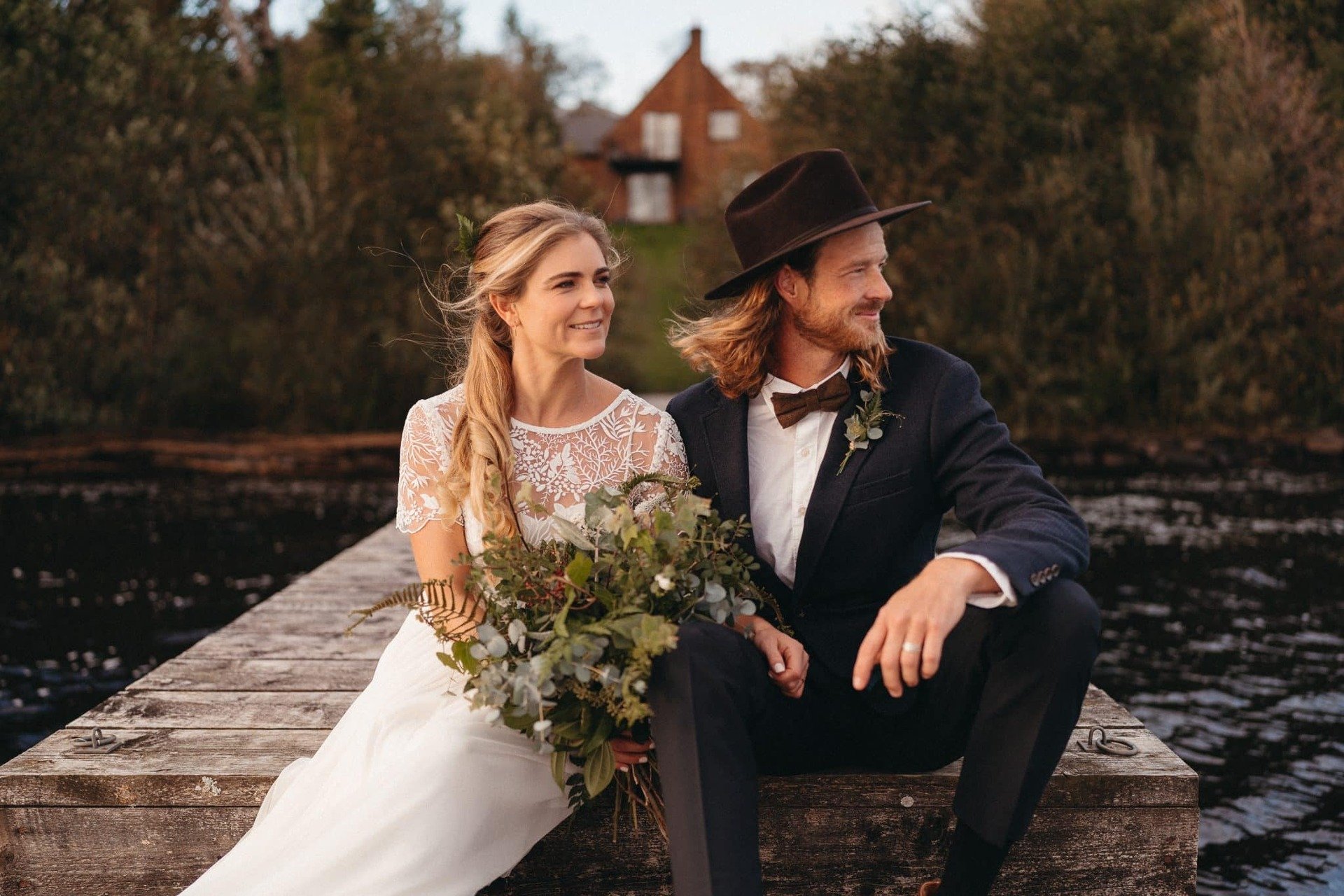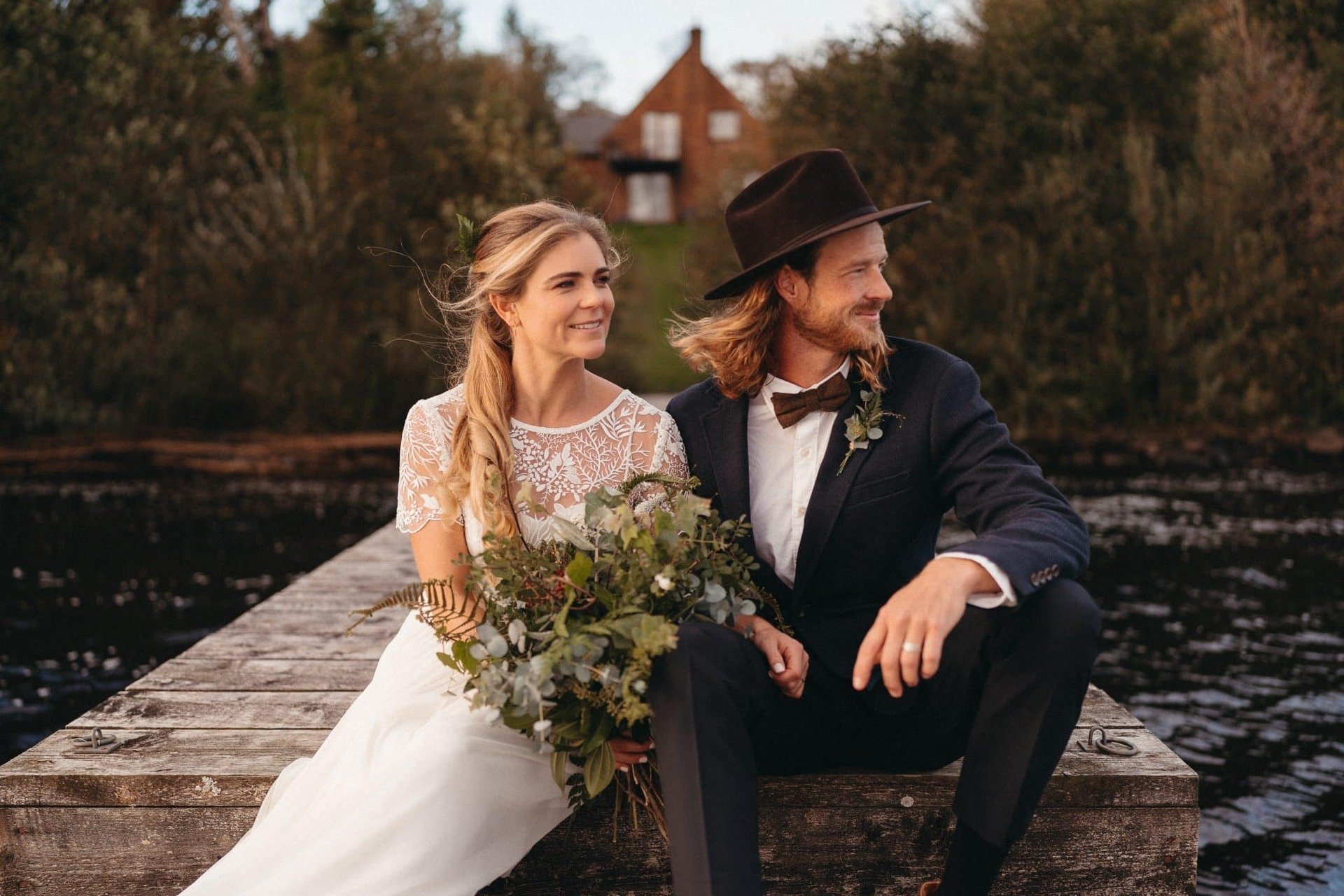 SHANE & SIAN'S DREAM TEAM
VENUE, FOOD & DRINK: Finn Lough
PHOTOGRAPHER: Big Beard Photography
WEDDING DRESS: E&W Couture & Anthropologie
FLOWERS: Claire Flowers.
HAIR: Francis from Hair Creation
CEREMONY MUSIC: Zoe and Peeder McCandless.
BAND: Late Night Radio
CAKE: Lydia McKenzie