Check out these trendy Tweed suits perfect for A/W nuptials
Autumn is a season for orange, browns and darker tones in fashion, and that means groom-suits too! Tweed is perfect for a fall/winter wedding and can be versatile with different colours and styles available. As a staple of British men's style, the classic look of tweed has been worn for hunting and formal wear in the winter.
Tweed & Orange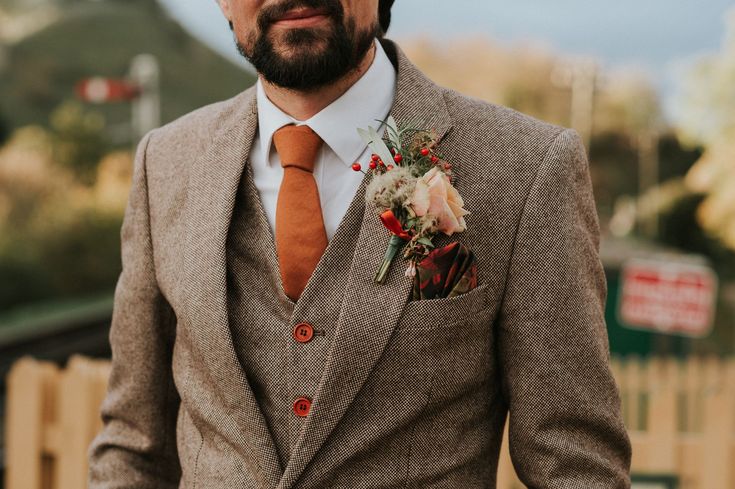 A classic Babycorn Tweed paired with orange accessories is perfect for Autumn! It's on trend and matches the vibe of a rustic themed Autumn wedding.
If you're looking for the perfect Tweed suit, check out Freddie Hatchet's collections of groom-suits!
Ties & Boutonnieres
You can be creative with the style of Tweed, pairing it with different texture ties and a pop of colour in your boutonnieres. If you don't want to commit to Tweed from head to toe, there's also the option to only wear a tweed waistcoat or blazer – don't by shy to switch it up gents!
Match Your Wedding Theme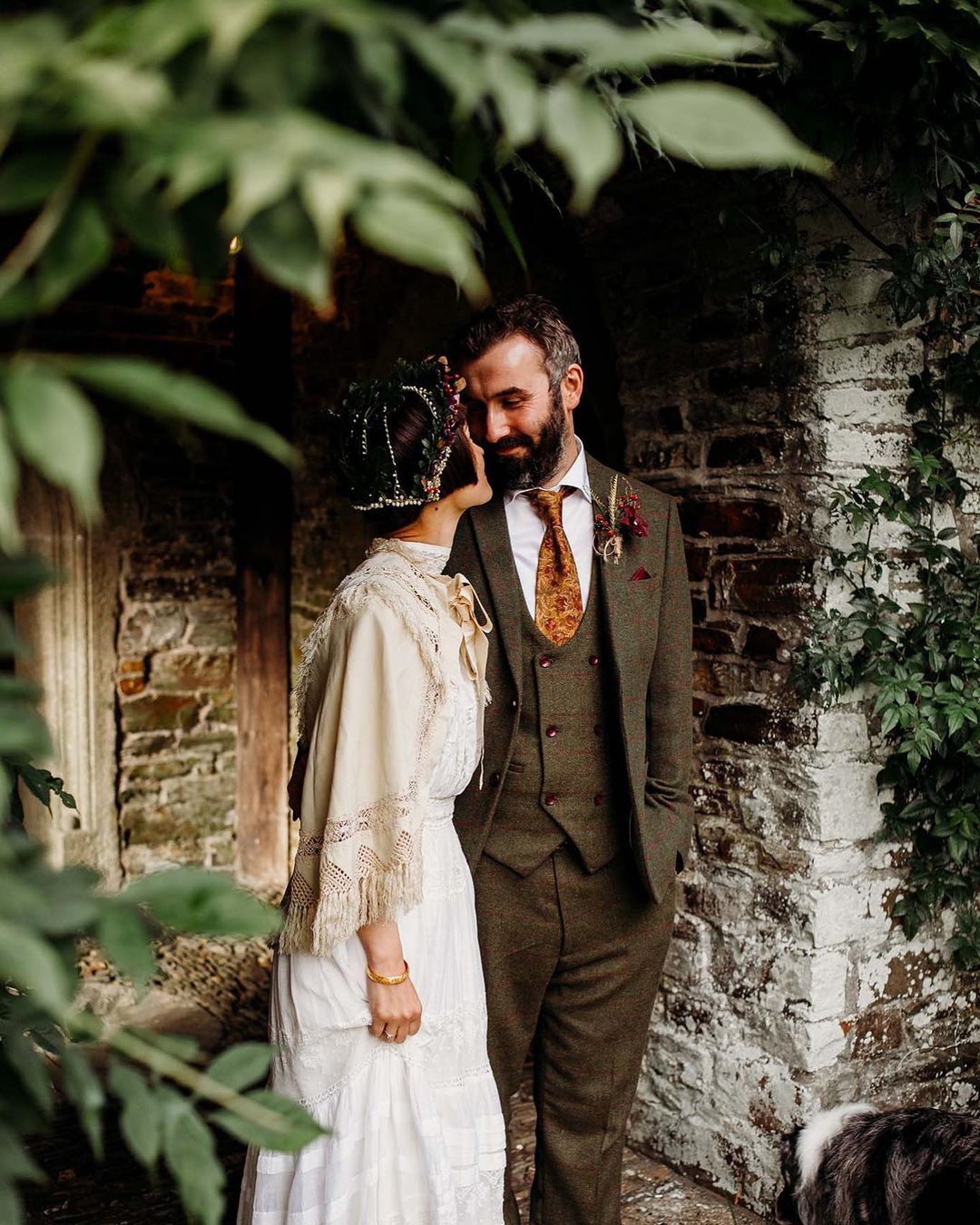 Tweed doesn't only work for rustic themes, even whimsical and cottagecore are perfect with a classic style which will match the wedding dress.
So if Tweed is your thing why not ask your tailor for a few Tweed options! Check out our full list of groomswear suppliers now!