Content creator Amy O'Brien and Leon Deere recently tied the knot in Portugal in front of all of their closest friends and family.
Wedding Date: 28/6/23
How did you meet?
'We met through Leon's brother's wife. We knew each other years before getting together six years ago. Leon was sitting in my seat chatting to my friends and I was in bathroom and when I came out I said sorry your sitting in my seat. He laughed and said you can sit on my lap,' recalls Amy. 'At that time he was in the army working overseas in Syria and was on leave, so we kept in contact for the months before he finally came home. Two days after he came home, he booked a trip for us to Brussels and then we went to Amsterdam and Rotterdam. We always call that trip our first date and thankfully we got on and the rest is history!'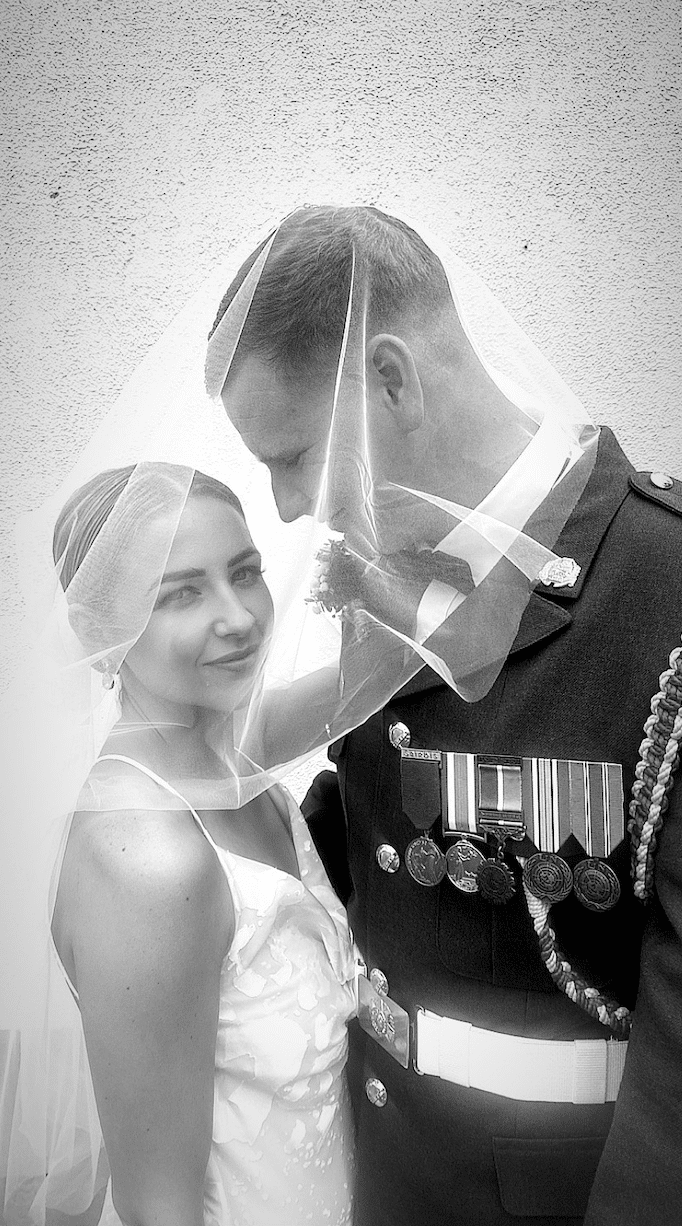 Tell us about the proposal.
'Our engagement story isn't very wild. It was in the back garden, but it was perfect. Our daughter Ruby came out of the house with a sign saying will you marry my papa and then Leon bent down on one knee.'
When did you start planning your wedding?
'We got to planning the wedding straight away. We agreed that we wanted a destination wedding. We liked Malta and Portugal, but when we looked into it I just thought Portugal would be easier for guests to get to and I fell in love with the VidaMar Algarve hotel where we had our reception,' explains Amy. 'I joined a group on Facebook called 'Help I am getting married in Portugal', it's run by a Irish lady called Louise she is so lovely. It has all suppliers and any help you need planning a wedding aboard. We found a Irish wedding planner and flew out to Portugal to look at venues and fell totally in love with the venues. We booked the wedding in 2019 for 28th June 2021, however then Covid happened and it had to be postponed. We were devastated at the time but decided then to have another child and move the wedding to the same date in 2023. Then we had baby Archie our son.'
Where was the ceremony and reception?
As Amy explains, 'We got married at home here first in Ballyadams church in Co. Laois where I am from on the 10th June 2023 so that all the legal side was done. It was very special because my grandparents couldn't travel to Portugal so this was a day for them to be part of our wedding. It was a very simple day but gorgeous. This way we felt everyone that was so close to us got to our wedding whether in Ireland or Portugal. Our reception at VidaMar was out of this world. The backdrop was so magical with all of its fairylights. On the second day we went to Castello di Norcia, a beautiful Italian restaurant looking out to the marina in Albufeira.'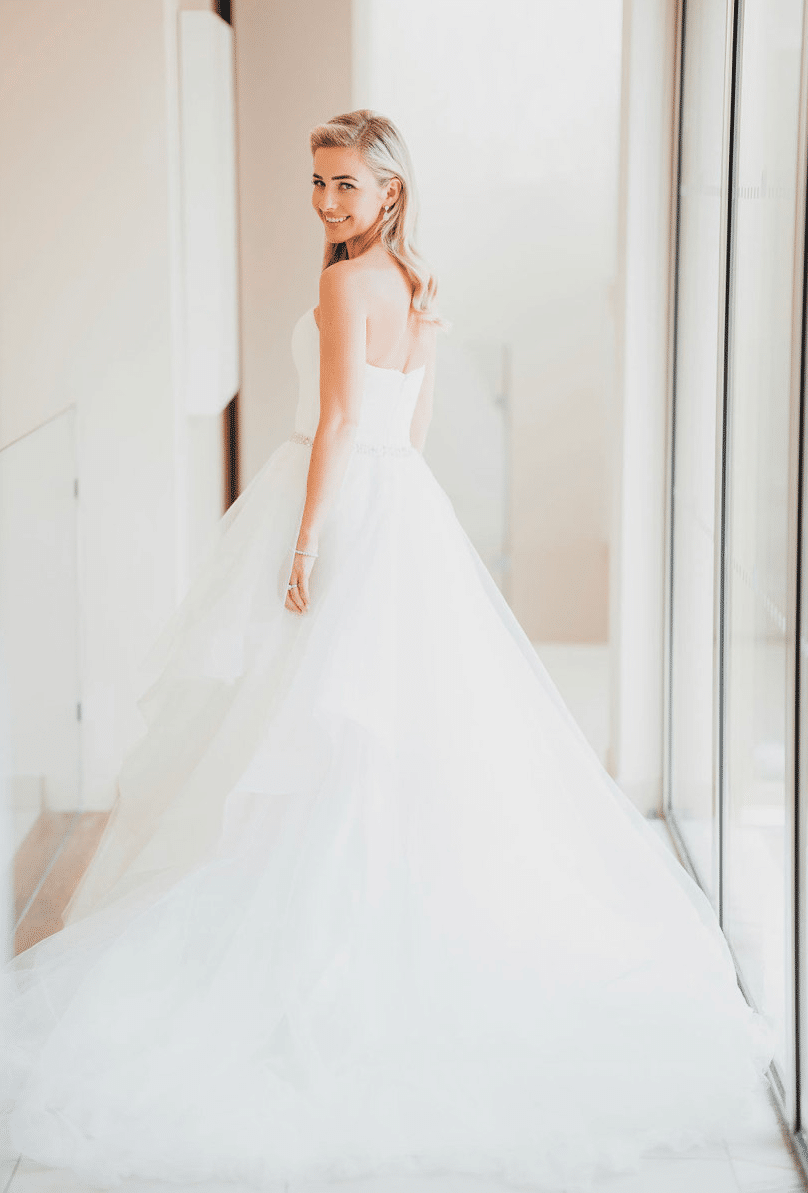 What did you and the bridal party wear?
'I picked my dresses in Smart Brides in Portlaoise. I always thought I would go for a fitted column dress, but when I tried on the princess style I just totally loved it. I decided to go for a second dress also which was fitted and I added a pearl top which was stunning. Although I loved my second dress and changed into it after the meal, I think one dress is plenty, and I didn't want to take my first one off! Leon wore his army uniform to get married in. It was 37 degrees on the day, so he changed out of it straight after the ceremony. His suit and the groomsmen's trousers were all from Love Suits in Dublin. The dusky pink bridesmaids dresses and belts were from Folkster in Kilkenny. I had them bought back in 2020 before Covid. Ruby's flowergirl dress was from Next. My two friends Lorraine and Conor did my hair and make-up for the wedding they were amazing and made me feel like a princess.'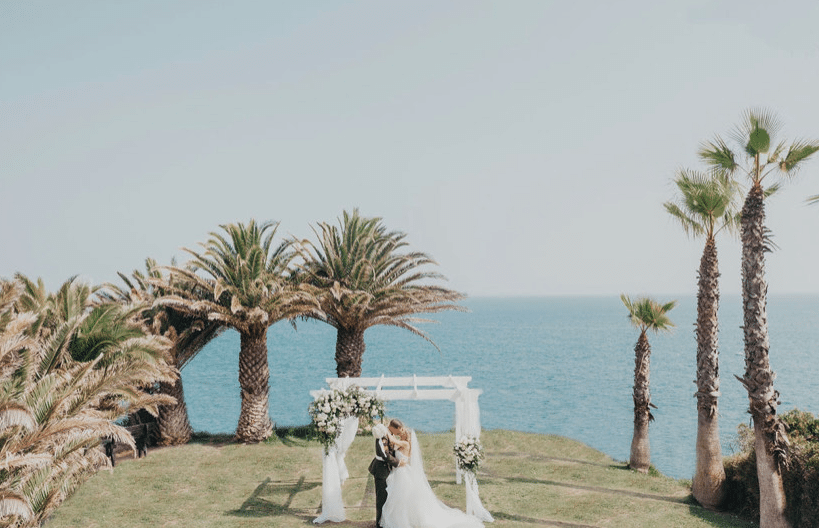 What about your other wedding suppliers?
'All the suppliers were absolutely amazing. Orlando is one of the top videographers in Portugal, so I can't wait to see our video. As for our wedding photos I love all I have seen so far,' adds Amy.
What was your favourite part of the day?
'Definitely our vows and speeches; they were so emotional. Also the fact that 85 guests made the effort to come to Portugal for our wedding. We will never forget everyone who was there to celebrate with us, they've helped us make the best memories.'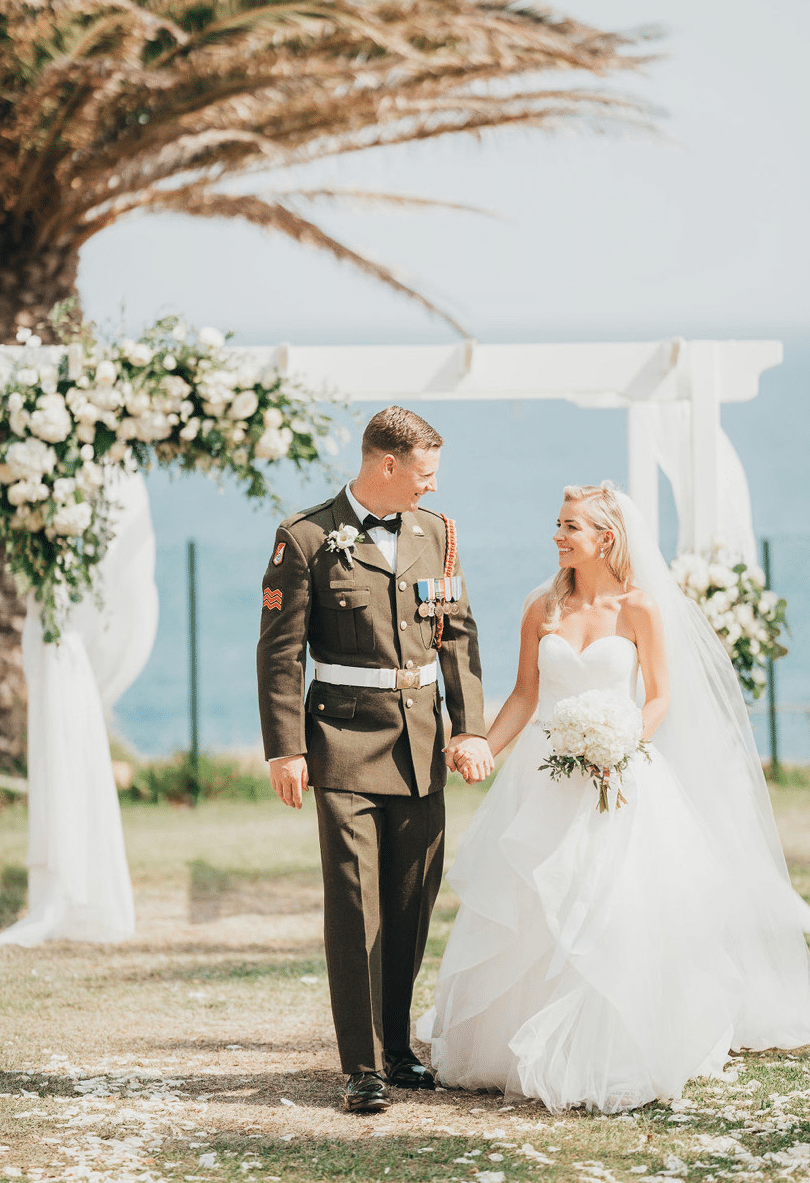 Any advice you can give?
'Just enjoy every single second of it all! I can't believe it's all over, it's the best day ever and goes so fast. Also try not to stress over small things that people won't even notice.'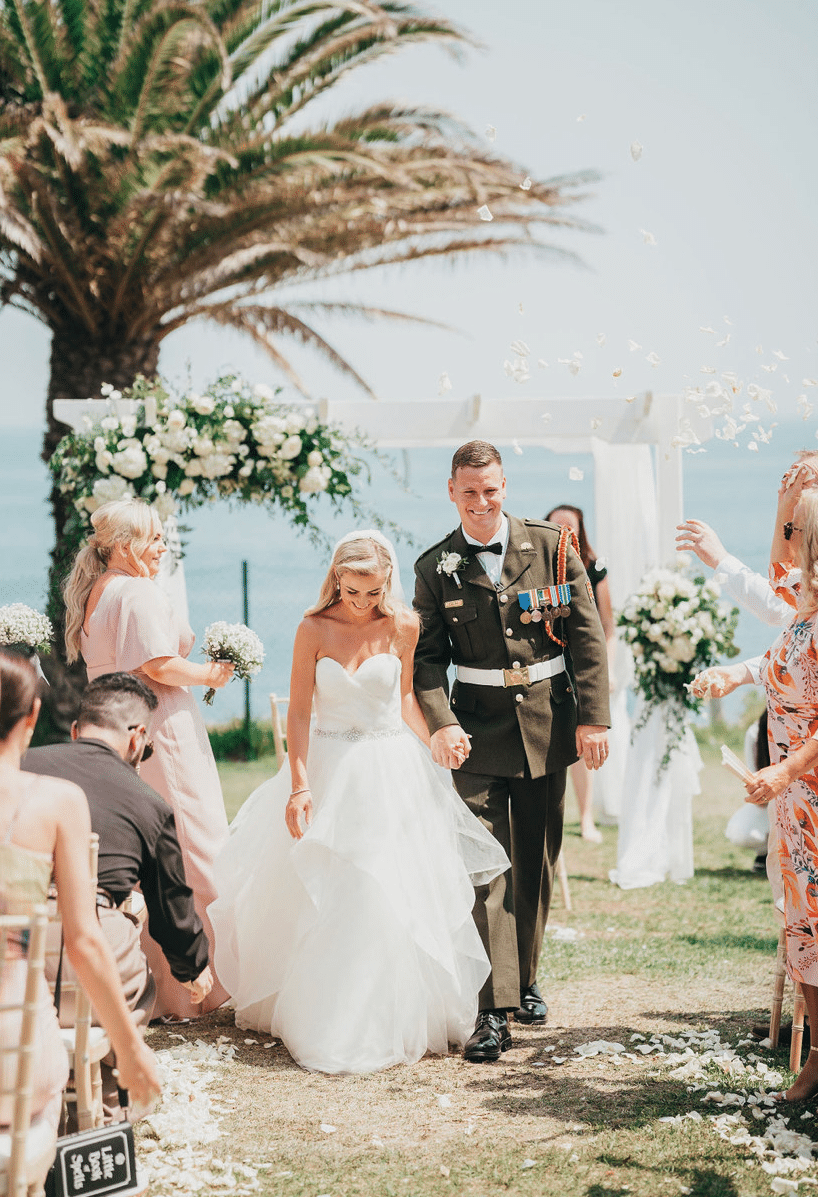 Wedding Dream Team
Ceremony: @pestanaalgarvehotels
Reception: @vidamarresorts
Photographer: @luisjorgephotography
Videographer: @orlandohortaweddingfilmaker
Wedding Planner: @sun.weddings.portugal
Wedding Décor: @uniqueandchicweddings
Wedding Dresses: @smartbrides
Bridesmaids Dresses: @folksterkilkenny Bride's Hair: @konkelly_
Bridesmaids Hair: @myah_hair
Groom & Groomsmen's Suiting: @lovesuitsireland
Make-up: @lorraine_glover_
Flowers: @xeli_florist_algarve
Cake:@atasteofdecadence