If you are looking for a radiant glow on your wedding day, then Vitamin C supplements may be the ultimate pre-wedding wellness solution for you!
There are lots of vitamin supplements on the market and knowing which one to choose can be daunting! Altrient is manufactured by LivOn Labs who pioneered the world's first liposomal vitamin C supplement in 2004 using a patented process to deliver absorption levels never before thought possible in the vitamin c supplement industry!
Why Altrient C might be the best supplement for your pre-wedding routine:
New research shows Altrient C makes skin up to 61% firmer* (report)
Liposomal Vitamin C has far higher absorption rates than non-liposomal forms of vitamin C.
Altrient C has cutting-edge, clinically researched liposomal technology for maximised absorption
The sachets are convenient and an easy way to top-up your daily vitamin C
It contains 1000mg of vitamin C and extra 500mg phosphatidylcholine per sachet
Recent awards: Winner of Marie Claire Best Skincare Supplement, Winner of Best Immunity Product from Rude Health and Vogue Beauty Awards runner up.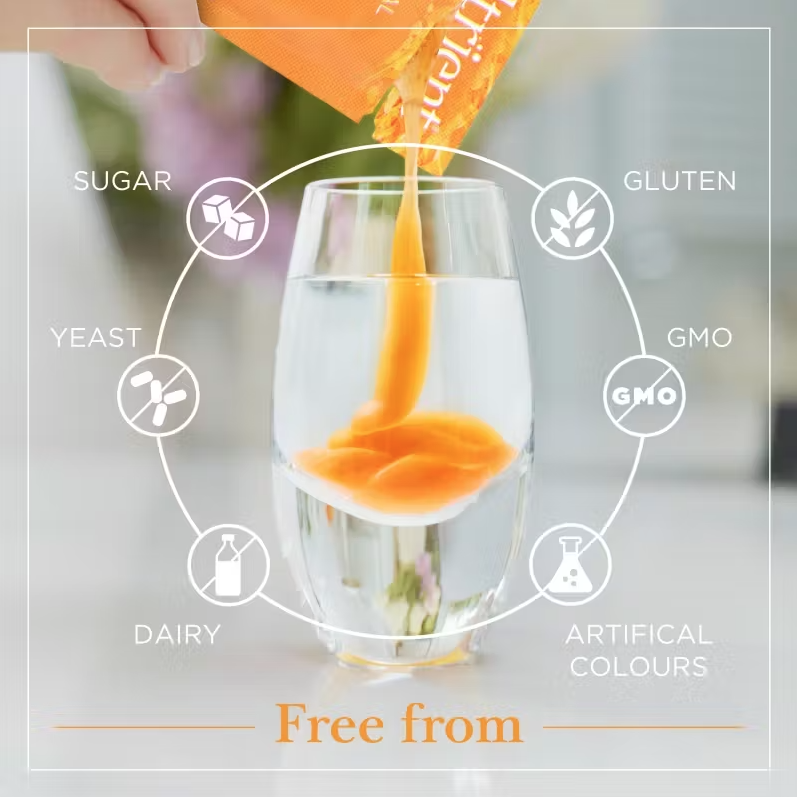 Vitamin C contributes to:
The normal function of the immune system
The protection of cells from oxidative stress
The reduction of tiredness and fatigue
Normal collagen formation for the normal function of skin, cartilage, gums, teeth, bones, blood vessel
Normal energy-yielding metabolism
Maintain the normal function of the immune system during and after intense physical exercise
Normal functioning of the nervous system
Normal psychological function
The regeneration of the reduced form of vitamin E
Vitamin C supplements can increase iron absorption
For further information click here