Joe and Nellie Graham have been married for 76 years, and their love just gets stronger. At 100 years old, the pair know a thing or two about marriage!
The inseparable pair met in school and have been joint at the hip ever since. They got married on 23rd September 1942, in the midst of World War Two, and will be celebrating 77 years together this year. And they still live independently in their home in Randalstown, County Antrim.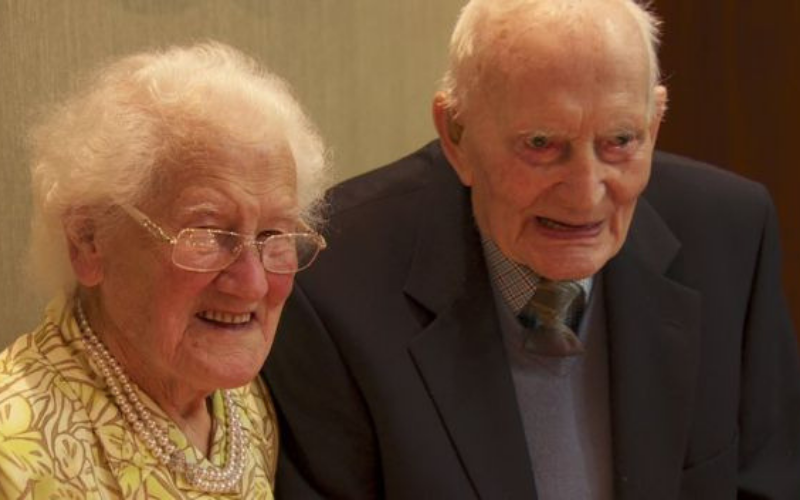 Nellie, who just turned 100, still does all the baking for the pair of them but takes a break on a Friday to get her hair down. She cares for Joe who is in poorer health by getting up at 7am to make him porridge. In contrast, she's only spent one night in hospital in the last ten years!
On being one of the few couples to reach this milestone of an age, Nellie comments 'Not many people know a couple that have so I suppose it will go down in records. It doesn't make us feel any different though. You're as young as you feel.'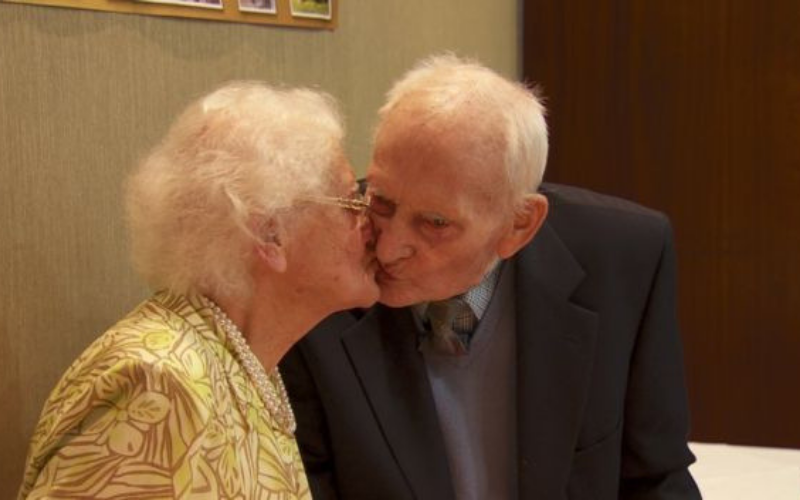 Talking with the BBC, they asked the couple what their secret was to a long and happy marriage. Her main tip is, 'I hear all these people saying they never row and I can't take that in. There could be a row between now and bedtime,' she joked, 'But you always make up, certainly you do.'
Their oldest son David, 76, has also picked up on some marriage advice along the years, 'Just keep going on no matter what befalls you. Do what you do everyday and get on with it.'
So there we have it, the secret to a long and happy marriage!