We're always on the hunt to provide our readers with what's fresh, new and exciting in the world of beauty to help perfect their look during the run-up to their big day.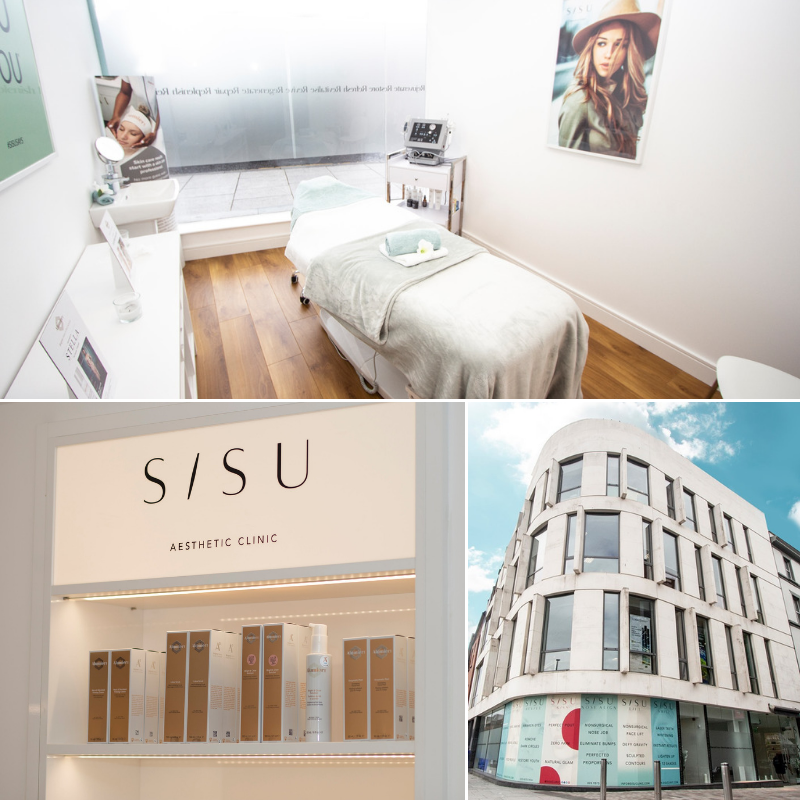 SISU Aesthetic Clinic, which is located in Dublin, Cork and Killarney, opened their first Northern Irish outlet in Belfast earlier this year, is co-founded by tech entrepreneur Pat Phelan, along with brothers Brian and James Cotter. Specialising in non-surgical injectable treatments such as anti wrinkle injections, lip and dermal fillers, they will be exhibiting at the Wedding Journal Show in Belfast this October. 
We caught up with co-founder Dr Brian Cotter to find out more about SISU on why you should visit…
Hi Brian! Can you describe SISU Aesthetic Clinic and the services provided?
SISU Aesthetic Clinics are a chain of luxury medical clinics offering bespoke nonsurgical treatments. Our injectable treatments are administered by qualified, experienced doctors who are experts in producing superb results for every patient. Currently, there are two SISU Aesthetic Clinics locations in Dublin (including Ranelagh), as well as clinics in Cork, Killarney, Limerick and Belfast. More locations will be opening in the next few months.
Sounds great! Why should customers choose SISU Aesthetic Clinic?
At SISU, you are never a customer or a client, you are a patient. There is no one-size-fits-all treatment at SISU. Every doctor takes a bespoke approach to each patient, considering your unique facial structure, desired outcomes and concerns. What's more, our doctors' qualifications and experience mean you are always in the safest and most talented hands. SISU doctors have the highest expertise, reflected by the fact we have doctors who train other physicians in administering injectable treatments.
Additionally, our doctors' expertise is such that they are constantly creating SISU's exclusive treatments using the highest-quality injectable products and methods. On top of that, SISU's upscale experience means you get your most flattering appearance in the most luxurious environment. Our purpose-built clinics reflect our medical rigour, attention to aesthetics, and drive to treat patients better than they've ever experienced elsewhere.
What type of treatments do you offer that would interest brides-to-be?
SISU offers a plethora of treatments, all of which attract keen interest from brides. Brides love our nonsurgical treatments for both body and face. Our most popular treatments with brides include:
SISU Antiwrinkle Injections for smooth, creaseless skin

SISU Dermal Fillers to replenish lost volume

SISU Revive, to bring life back to tired eyes and erase dark circles

SISU Kiss, our 100% painless lip fillers that can produce either a very natural look for those who have barely visible lips, or a more glam look, depending on the patient's desired results

SISU Slim Chin, an injectable double chin remover that permanently destroys fat cells

SISU Slim, the same injectable fat remover, for areas of the body including muffin top, bingo wings, bra strap fat, inner thighs, saddlebags, thick ankles, stubborn tummy fat and more

SISU Define, a treatment that takes just a few minutes and instantly gives dramatic definition to the jawline for more elegant contours

SISU Nose Align, a nonsurgical nose job that eliminates the appearance of bumps, misaligned bridges of the nose in more – in less time than it takes to boil the kettle

SISU Glow, which gives a lit-from-within radiance by supercharging production of four different kinds of collagen and elastin
Brides aren't the only ones who love SISU treatments before weddings! Mums of the bride and groom, bridesmaids and even guests themselves are conscious of looking their best in both candid and posed photos – especially in the social media age where everything is instantly shared with the entire world.
We also have many grooms who want to look their best for their big day. Of all times to attain peak masculine form, their wedding is one of the highest-priority events. Men especially love:
SISU Antiwrinkle Injections

SISU Revive, to take away that exhausted look from working hard and playing hard

SISU Slim Chin to permanently remove stubborn double chins

SISU Define, for the chiselled jawline every man dreams of having
And finally, what makes SISU Aesthetic Clinics stand out from other competitors? 
Unfortunately, many nonsurgical treatment providers do not employ doctors. That means people who should be treated by doctors, as patients, are treated as customers by unqualified people. At no time would it be a good idea to have someone without qualifications or expertise inject anything into your face. Nobody wants a botched appearance on their wedding day! Only bespoke treatments created for your specific desires and unique facial structure, administered by doctors, can produce the best results and a safe patient experience.
Interested? Head to SISU Aesthetic Clinic's website HERE to book your Belfast appointment today.
………………………………………………………………………………….
Visit SISU Aesthetic Clinic at The Wedding Journal Show at the TEC Belfast on Saturday 5th and Sunday 6th October to find out more.  Book your tickets here!