You could be the lucky couple flying business class from Belfast to Zanzibar with Ethiopian and The Wedding Journal Show!
As part of our Win a £35,000 Dream Wedding at The Wedding Journal Show Belfast, we have return business class flights with Ethiopian from Dublin Airport to Zanzibar to giveaway!
Award-winning Ethiopian Airlines has been operating from Dublin since May 2015.  On the Dublin route, Ethiopian operates the technically advanced Boeing Dreamliner.  On board is ambient mood lighting that changes with the time zones, cleaner cabin air, each seat with a personal touchscreen tv, plus ample space to move around.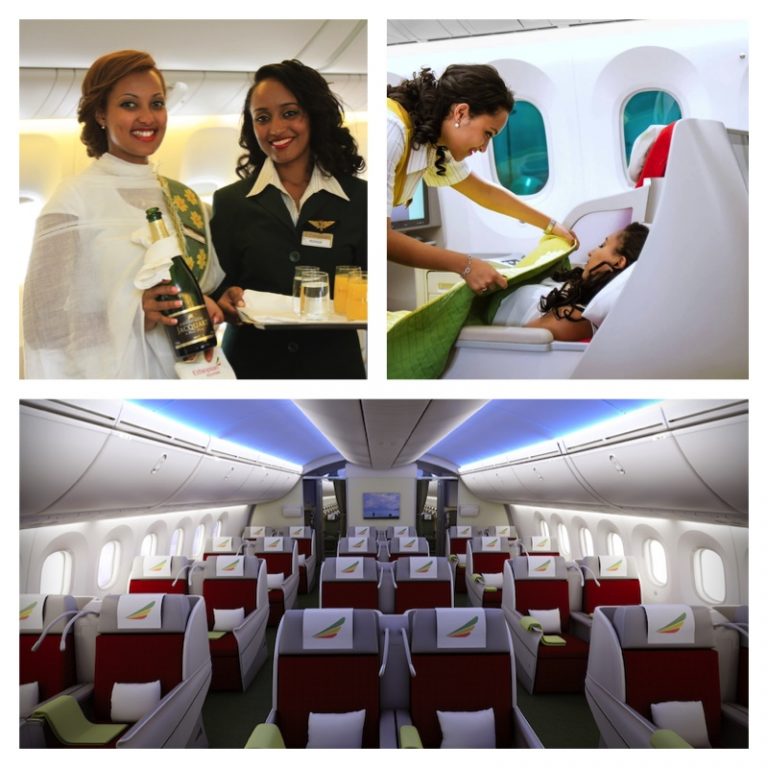 Ethiopian operates to 121 international destinations with 64 of those across Africa.  Destinations include South Africa, Kenya, Tanzania, Seychelles, Madagascar, Namibia, Asia, and the Americas.
The idea that flying should always feel special has inspired a new class of travel aboard Ethiopian's, 'Cloud Nine' service and you will get to experience this for yourself as you enjoy a relaxing start to your idyllic honeymoon in Zanzibar.
How To Enter
It's so simple – All you gotta do is purchase a ticket to one of our Wedding Journal Shows this Spring. Click HERE for discounted tickets!