Rosie & Dott are giving away FIVE fabulous bridal bundles to help prepare you for your wedding day!
Their ultimate bridal bundle includes their Glitz & Glam Earrings, Diamond Drop Bracelet and their NEW Wedding Candle!
All these items will have you feeling fabulous and chic!
An Intro to Rosie & Dott
My name is Siobhéal and I am the VERY proud owner of this small accessory business based in Dublin!
Back in 2011 I was the Dublin Rose in a very famous festival here in Ireland called The Rose of Tralee Festival. Women from all over the country and all over the world are chosen to represent where they're from and it was through this experience that my life totally changed! I met the most incredible pals and this is even how I met my hubby, Brian!
Rosie & Dott is named after an amazing woman that came into my life in 2011 called Dorothy 'Dott' Henggeler. Dott was the 2011 Washington DC Rose.
One thing is for sure – Dott loved nothing more than having the best time and making everyone around her feel like a million bucks. Dott unfortunately passed away in 2014. When I thought about starting this business I knew I had to name it after someone who was not only a complete lady but a hardworking, go get 'em, take no prisoners legend!
After being made redundant at the start of 2019 and after spending way too long in jobs I was not happy in, I decided to just go for it and try to make this dream of mine work so here we are!
Keep reading to find out more about what's in our bridal bundle!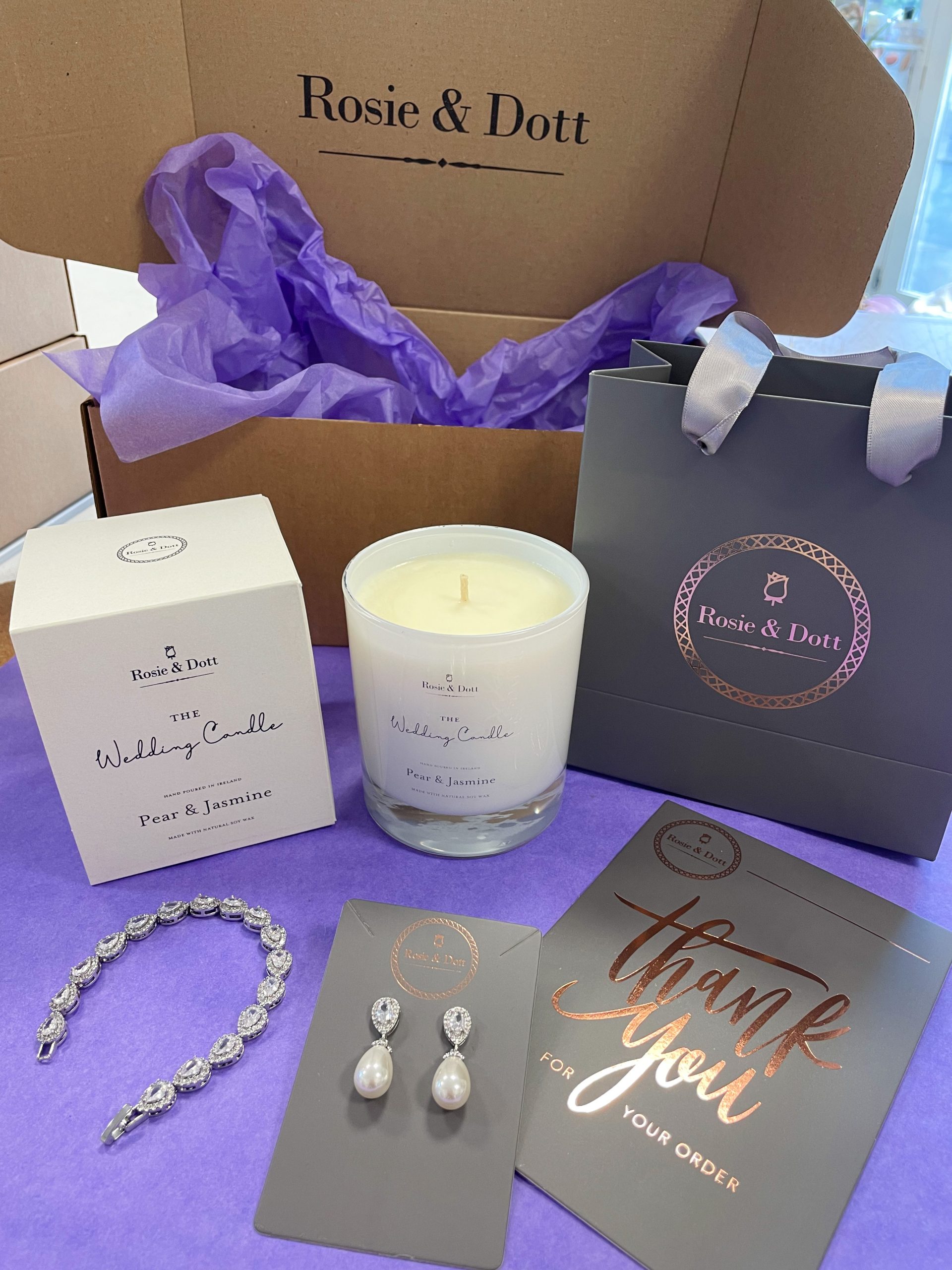 Glitz & Glam Earrings:
Our Glitz & Glam range of earrings were some of the first earrings EVER to be featured on Rosie & Dott. They have definitely earned their place as our favourite earrings of all time! A drop pearl with some sparkle and a touch of silver…what more could you possibly want?!
Our aim here at Rosie & Dott is to make sure that every lady who wears our jewellery feels 100% amazing. We think that statement, elegant pieces just like our Glitz & Glam earrings will perfectly add to that outfit you have spent the last few weeks or months or maybe even years planning!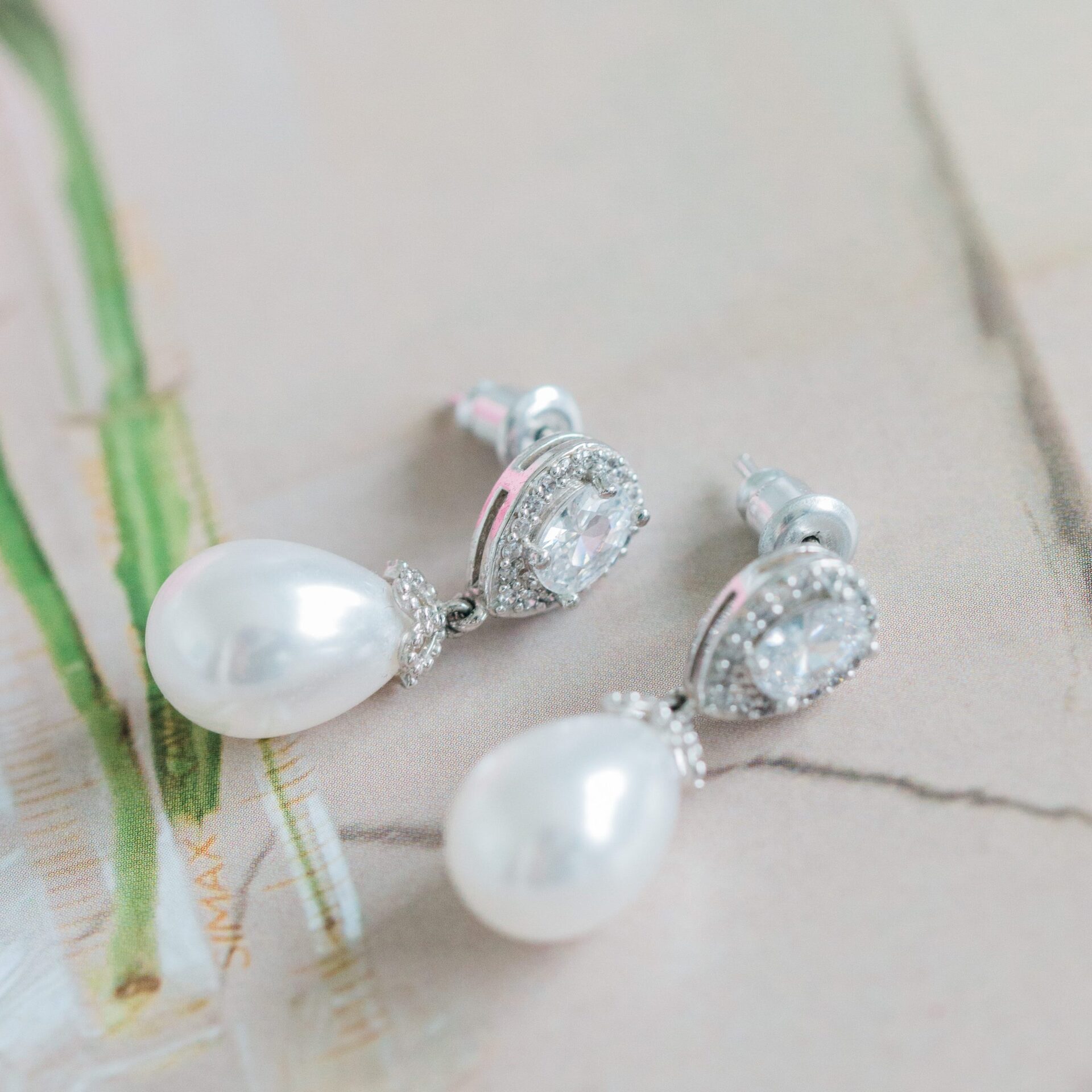 Diamond Drop Bracelet:
Behold our Diamond Drop Bracelet! Our Diamond Drop earrings have always been so popular with you all. Over the last few months we have chatted to so many amazing ladies who have told us that their engagement rings are pear shaped. Considering all of this we thought it was about time we stock a diamond pear shaped bracelet!
Our Diamond Drop bracelet is so light weight and easy to wear. It makes the biggest impact because of how it shines and sparkles in the sunlight or under lights.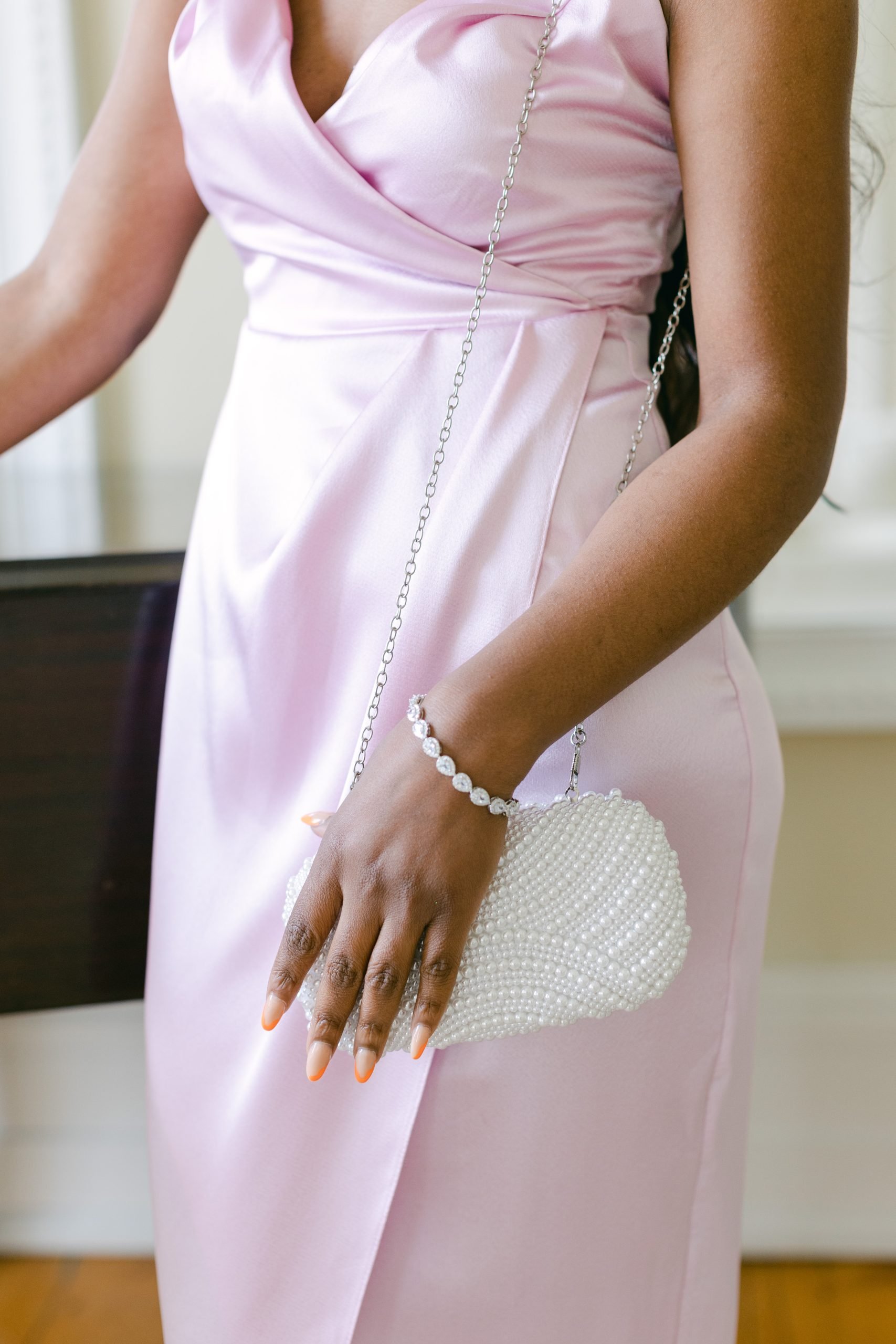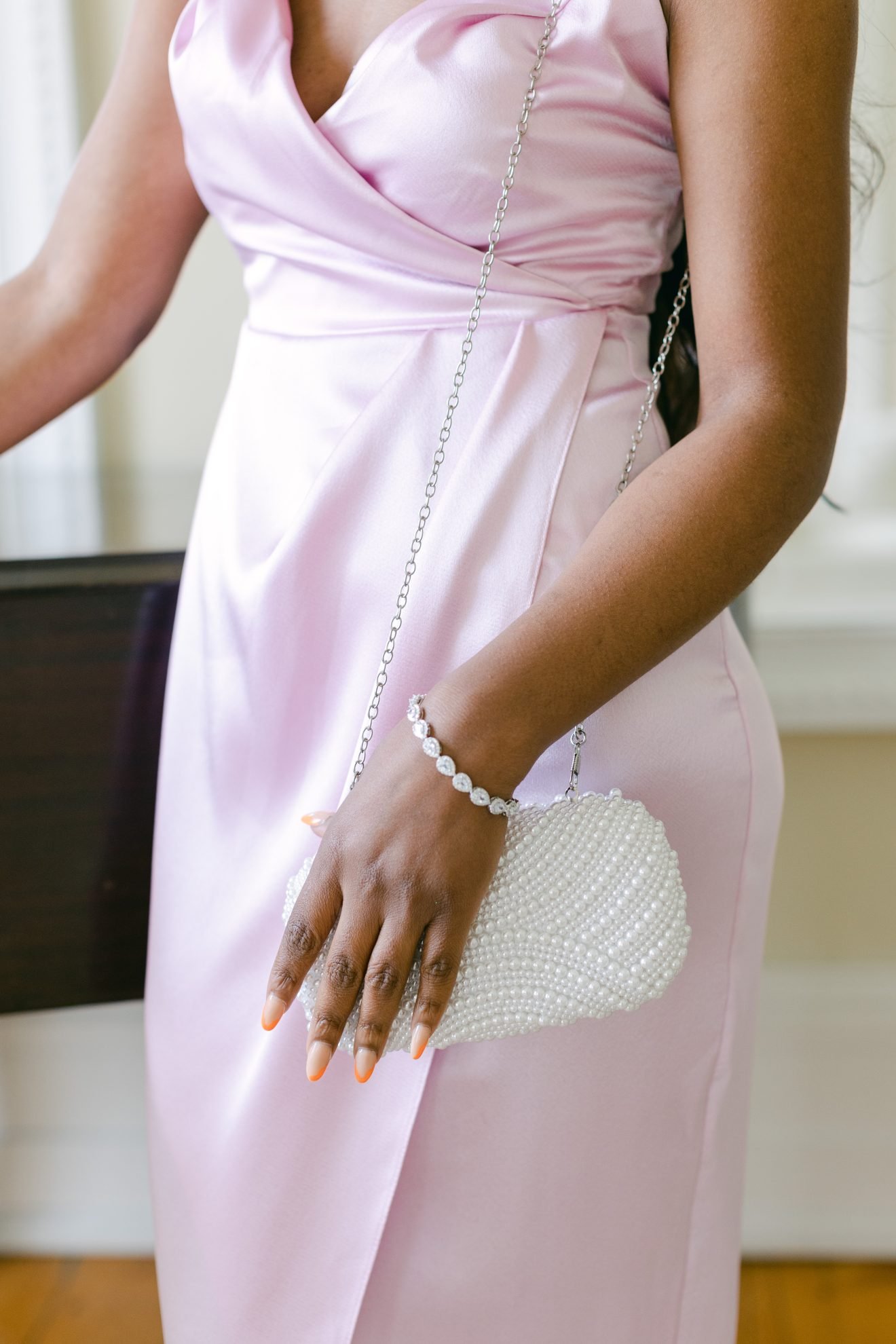 Wedding Candle:
Fill the morning of your wedding with the sweet and enchanting scent of the Rosie & Dott Wedding Candle. The delicate aroma of freshly picked pears and apples blends seamlessly with the delicate floral notes of jasmine, iris and freesia creating a captivating fragrance that will fill your wedding venue with warmth and love.
Hand poured with care using natural soy wax in Dublin, Ireland. This is a gift that'll bring you back to that special day in a heartbeat.
Burn Time: 40 Hours
Make room for the calm.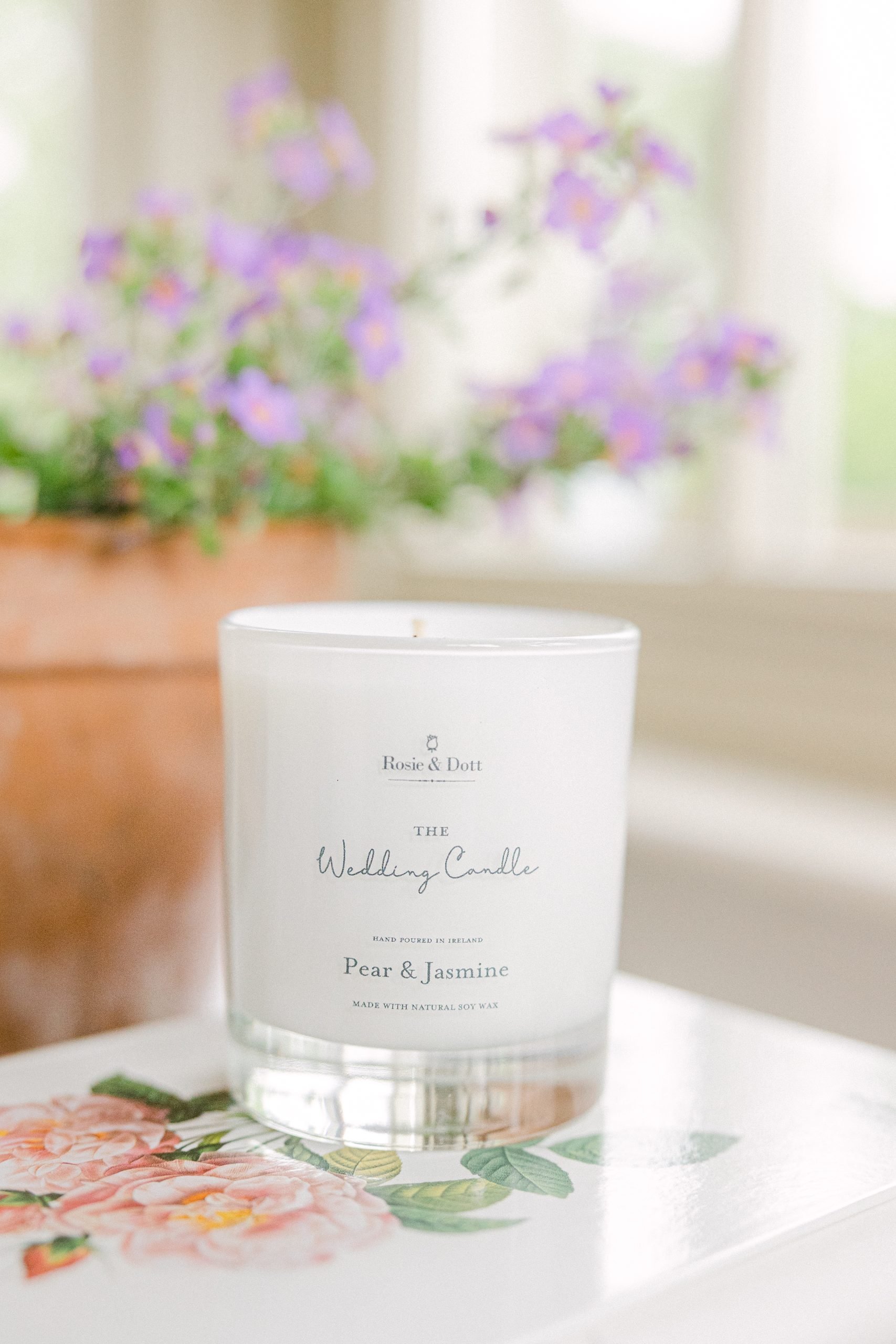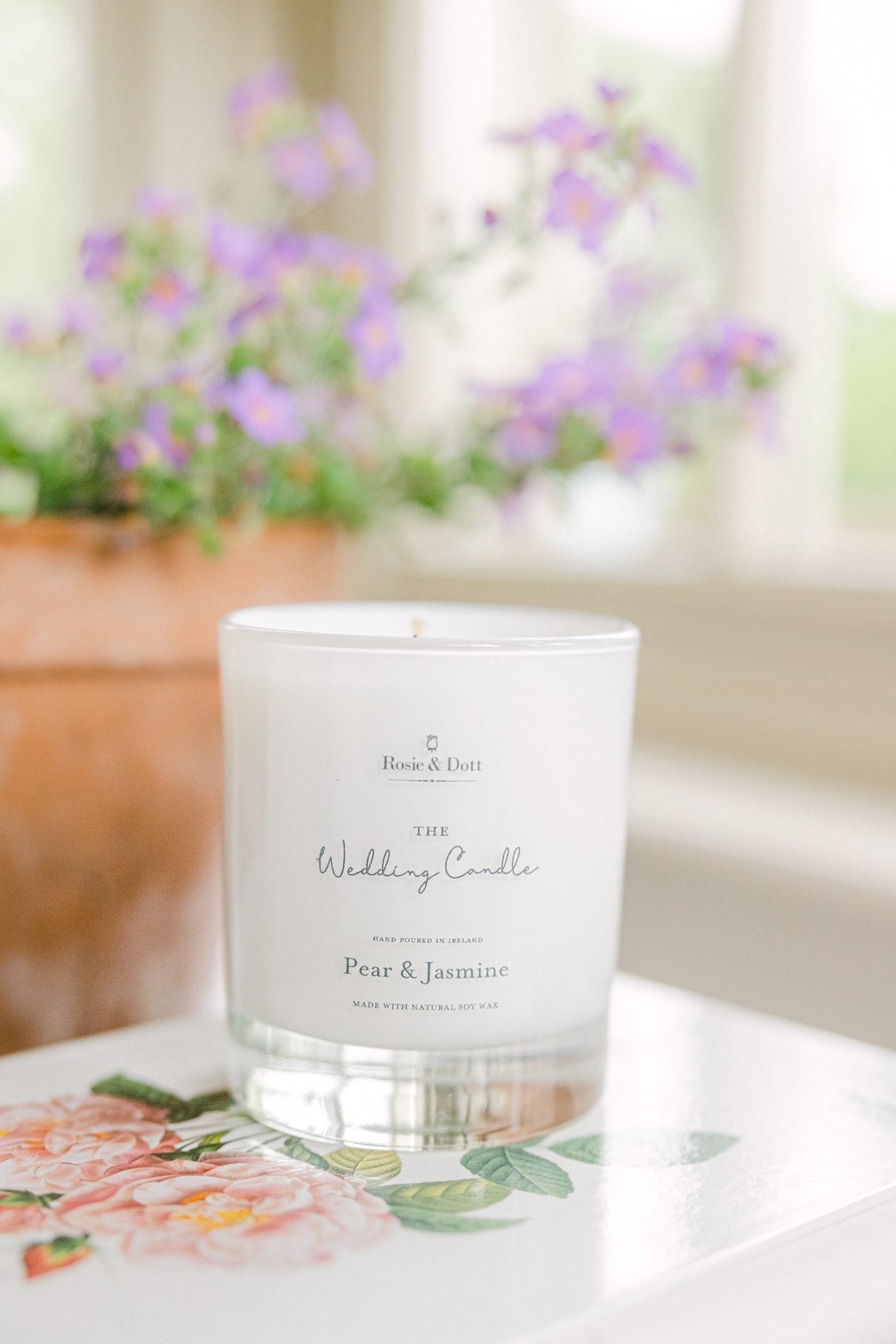 Enter Below Now!
T&Cs for this Bridal Bundle
The competition for this bridal bundle closes on Monday 23rd October 2023.
The five winners will be contacted by Wedding Journal Online and the prize will then be sent from Rosie & Dott directly.
Prize is non-transferable
There is no cash alternative