GBC Cakes are one of our fantastic prize partners of the Win A €35,000 Wedding with The Wedding Journal Show Dublin.
Owner and baker Gareth Blake Connolly has a passion for baking, and we're so excited to have him join us this year in this competition.
'My love for baking began at a very young age. I spent many of my childhood days baking with my granny, and could proudly make an apple tart on my own by the time I was 7. I am now a fully-qualified Chef and Pastry Chef, with distinctions at both levels. My passion for baking can be seen in every cake I produce. My attention to detail is second to none, and I treat every cake as if it's my own.'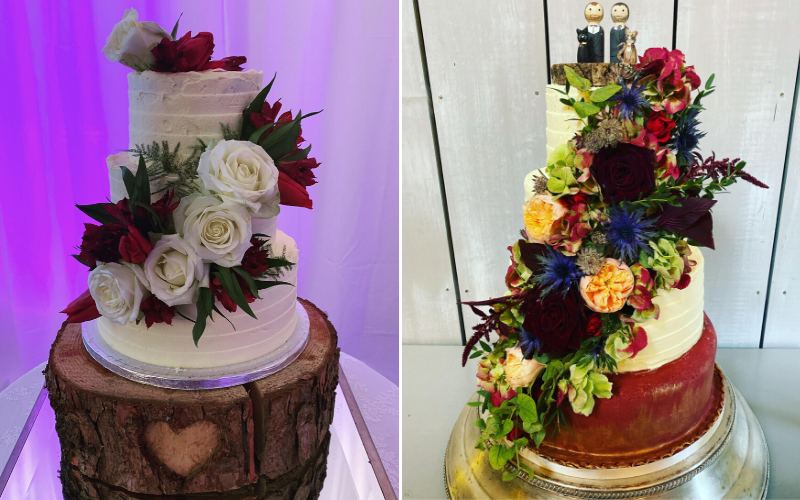 Gareth started GBC Cakes back in 2015, and has since won numerous well-deserved awards for his hard work. Your wedding cake plays a huge part in your big day, they're often the most photographed centrepiece. So whether you're looking for a simple and elegant 3-tier cake or an extravagant deluxe 5-tier cake, Gareth can design something to suit your every desire.
Gareth makes his own handmade sugar flowers, delicately brushed in pearl to give a beautiful shimmer effect. These can themed to match your theme/bridesmaids colours too. He also works with some of the best cake topper suppliers in Ireland, so you know your cake will finished perfectly. With a host of delicious and popular flavours and fillings for you to choose from, it might be hard to pick. You can check out their Menu page for a full list of the delicious flavours on offer.
Let Gareth and the GBC Cakes team create the wedding cake of your dreams! For more information contact: amazingcakes.ie
Terms and Conditions
If chosen items total to less than €1,000, there is no cash alternative
If items total to more than €1,000 the difference will not be credited or paid by GBC Cakes
Items must be ordered within 6 months of winning the prize on Sunday 12th January 2020 and at least 6 months prior to the wedding date
Prize is non-transferable or exchangeable and will only apply to the person(s) nominated by The Wedding Journal Show Dublin as the winner
Prize is not to be used in conjunction with any other offers/promotions
In the unfortunate event on a wedding being cancelled, items cannot be refunded/returned or exchanged for cash or alternative items.
Once the order has been made, no changes can be made.
How To Enter
It's so simple – All you gotta do is purchase a ticket to one of our Wedding Journal Shows this Spring. Click HERE for discounted tickets!