Gone are the days that brides would carry heavy wedding planners filled with torn magazine spreads and sample materials. The modern bride keeps things more streamlined – say hello to PODCASTS!
You can easily multi-task whilst listening away – we love it! You can be driving in the car, cleaning the house, listening whilst in work, it's effortless.
So many fantastic and award-winning wedding experts and planners have taken to the microphone to share their helpful tips and advice with fellow brides-to-be. WJHQ have been listening tirelessly through hundreds of podcasts, and we've whittled it down to just 13 of our favourites.
Get Wed Podcast
Each week they will be chatting about planning your wedding from finding your venue to booking a makeup artist. We will be talking about our own personal plans and drawing from wedding professionals who we will chat to and ask all the questions you want to know! Have a listen and join in today.
Your I Do Crew 
Hosted by officiant Atonn Smeltzer and photographer Lindsay Rozelle, Your I Do Crew combines wedding-planning advice with nuggets of insider intel.
Put A Ring On It
Each episode of this award-winning show covers a different topic, and you can learn important tips on everything from how to negotiate with vendors to how to stay sane during day-of coordination to how to incorporate new traditions into same-sex weddings. If you've ever wondered when and why you should feed your vendors at your reception, this show has a great mini-episode devoted entirely to that controversy!
Bridechilla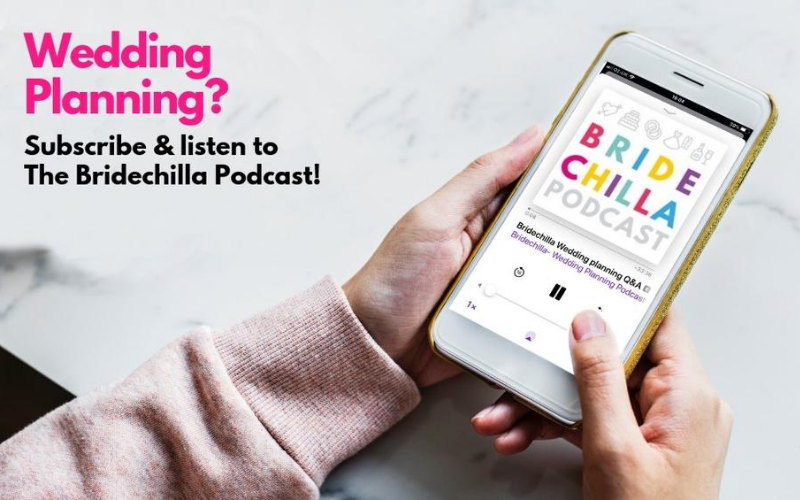 Hosted by your virtual bridesmaid comedian and author Aleisha McCormack, who cuts the wedding planning BS, questions old-school traditions and encourages you to plan the wedding that YOU want. The Bridechilla Podcast, brings interviews with fantastic wedding vendors, bloggers, authors and psychologists – you'll definitely learn a thing or two listening to Bridechilla.
The Big Wedding Planning Podcast
Christy & Michelle, two fun-loving, wildly experienced wedding consultants, share their deepest, darkest secrets to help you plan your wedding. You'll learn a lot. Laugh even more. And most importantly get the inside scoop on how to make the most of your big day.
To Do's Before The I Do
With over 80 episodes and counting, Shaina tries to inspire couples by sharing genuine insight and expertise about some of the most difficult, and overlooked, aspects of planning. From tips on how to secure blocks of hotel rooms for your friends to honeymoon planning, it's all here.
RMW. The Podcast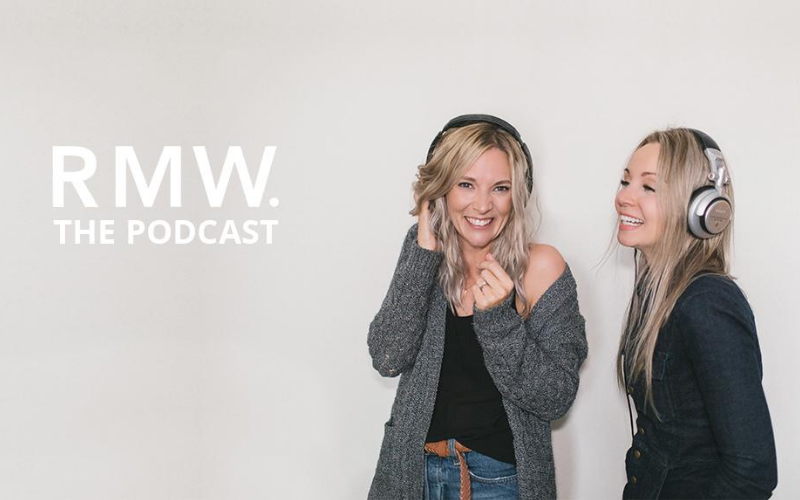 Join Charlotte O'Shea and Becky Sappor of Rock My Wedding as they help you navigate the world of wedding planning. With a wealth of industry insider knowledge and special guests, the UK's most influential wedding brand has created this wedding podcast to discuss anything and everything "wedding" from guest lists, to decor trends to finding THE dress.
The Secret Life of Weddings
For some light-hearted relief during a The Secret Life of Weddings is a Canadian podcasts co-hosted by professional wedding photographers Lisa Mark and Rebecca Lozer. Featuring hilariously unbelievable but true wedding stories! If you love drama, gossip and Bridezilla moments this show is perfect for you!
Bite-sized Wedding Planning Podcast
A wedding is so much more than the 'stuff' you have to organise, so I'll go beyond standard wedding planning tips and help you plan the wedding that you actually want (not the wedding you think you need to have). This podcast will of course help you plan your day, but most importantly, help you stress less, save time, save money, ditch the irrelevant stuff and have so much fun in the process!
She Said Yes!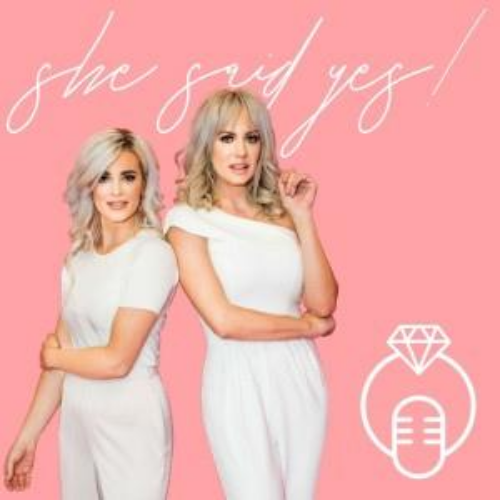 Hosted by expert wedding planners, bridal stylists, and influencers Trista Guzman and Alex Rimer of BTS Event Management. She Said Yes explores all things bridal and the hottest (and not so hot) trends of the year. Wedding planning can be stressful at times but Trista and Alex know how to keep it fun. Trista and Alex love to help a new bride plan for her big day and a lifetime full of marriage.
Laura Redhead Benson
Irish local Laura Redhead Benson works alongside her husband Benny (Laura & Benny Photography) capturing weddings across the country. Having worked in the industry for years, she has a wealth of knowledge you can't beat. Her podcast covers everything wedding related, with useful hints and tips for brides and grooms. Special guests include her hilarious hubby and various local suppliers too.
Super Gay Wedding Podcast
Cindy Savage, real queer wedding planner, and Amanda Summerlin, super gay wedding photographer and we are talking weddings from an LGBTQ + perspective. We're interviewing folks from the community in all stages of wedding planning, along with LGBTQ+ wedding pros, to get you the bullshit-free wedding info you need along with a healthy side of snark.
Shagged, Married, Annoyed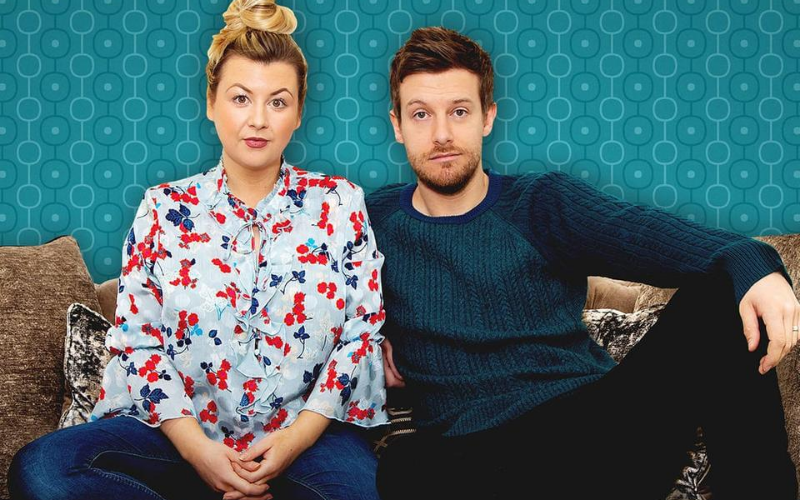 Comedian Chris Ramsey and his presenter wife Rosie are another husband and wife pod team – recorded straight from their South Shields living room, it's the only way this couple can have a conversation without being interrupted by a toddler. This is the perfect podcast for couples about to enter married life – they chat all about life, relationships, arguments, annoyances, parenting, growing up and everything in between.
___________________________________________________________________________________________
For lots more expert advice and plenty of tips on planning your special wedding day, check out our latest FREE digital issue – HERE!