We're told that on our wedding night, every bride and groom must have perfect, mind-blowing sex.
With so much added pressure, that simply isn't the case for all of us. Often it can be nerve-racking and stressful, with many of us left feeling inadequate if it doesn't live up to expectations. However, there are things you and your partner can do to make it unforgettable thanks to our handy tips!
RELATED TO: Have you bought your tickets for The Wedding Journal Show? Get exclusive VIP & discounted tickets online now!
Take Things Slowly 
On the night of your wedding, it's best to take things nice and slowly. You will most likely be exhausted after the day you've had and a night of high energy sex might not be on the cards. Instead, take your time, cherish the moment of just the two of you and keep it romantic.
Talk To Your Other Half 
One of the most important aspects of any relationship is communication. Talk to your partner about your wants and desires. Don't be shy telling them what you like or dislike, knowing what each other wants will only improve your sex life. If it's your first time, there can be a lot of nerves but the best thing to do is let your partner know what you're comfortable doing.
Stay Relaxed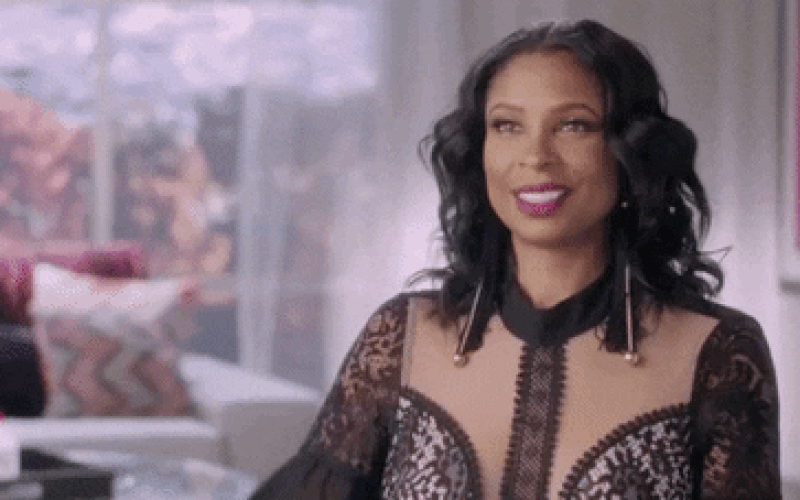 On your wedding night, the last thing you want to be is stressed. You got through your big day, so shake off all the stresses of the day and enjoy time with your new beau. You will want to be in the right mindset and feeling tense will only make sex uncomfortable.
Lower Your Expectations 
Again, it's so important to remember that not everyone is going to have great sex on their wedding night. This can be for several reasons but try not to get too caught up in it all.  Sometimes it's just not the right time, whether that's down to being totally exhausted or otherwise, the most important thing is spending time with your other half and enjoying yourselves.
Turn Off Your Bridal Brain
For many brides, up until the night of their wedding, they are still very much in bride mode and who can blame them, thanks to the many months meticulously planning, it can be hard to switch off. Instead, try and clear your mind of everything that happened that day and focus on enjoying yourself and having fun!
Leave The Party At A Specific Time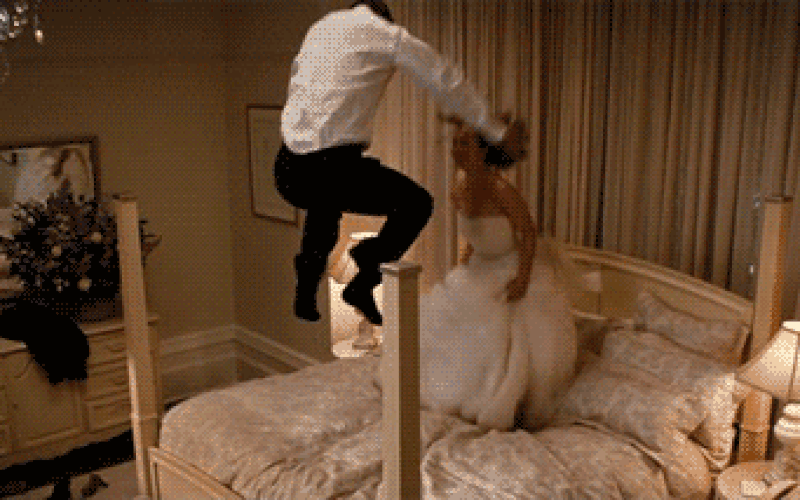 Your wedding can be an incredibly busy day, most of it will seem like a blur and you will lose track of time, so it's best to set a scheduled time to leave the party. Organisation is key and having a set time of when you want to begin your wedding night is a good idea.
Get Flirty 
It's very easy to spend the whole wedding greeting guests, cutting the cake and tending to a dozen of other details, but remember why you're there in the first place. Don't forget to stop, talk, kiss and flirt with each other. It will help build the excitement for your alone time later.
Wear Something Sexy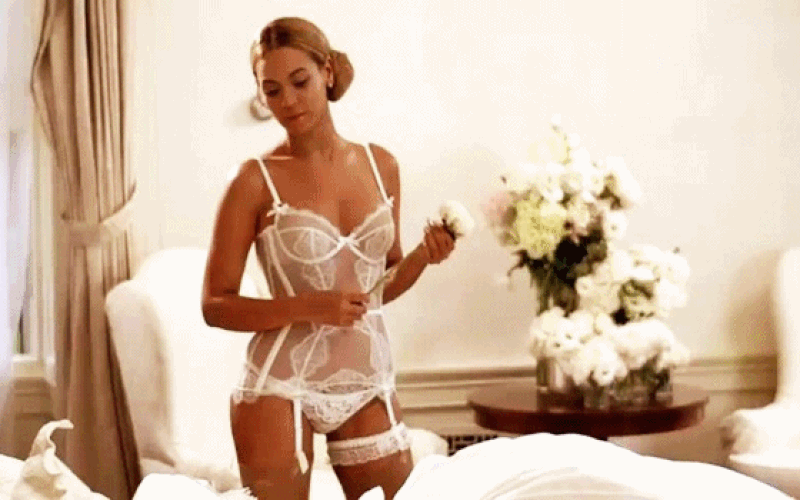 Want to wow your spouse? Wedding night lingerie can really help set your marriage off to a good start. Wear something special that will make you feel uber-confident, with the most paramount thing is looking and feeling good. Remember, a confident lover is always a better lover!
READ MORE: The Ultimate Guide to Bridal Lingerie 
Create The Right Atmosphere 
You want your wedding night to be as romantic as possible, so setting the right kind of ambiance is crucial. Set the tone correctly: light some candles, make a sexy playlist, put satin sheets on the bed and dim the lighting to put you and your partner in the mood.
Take A Break From Sex Before The Wedding 
Skipping sex for a few weeks until your wedding night might be a good decision if you want to make sex feel fresh and new again on your wedding night. Not only will your other half be raring to go, but it'll also make it feel like the first time all over again.
Pack A Bag 
It's surprising how many brides forget to pack an overnight bag, so you must be prepared. Remember essentials such as toiletries, toothbrush, hairbrush, make-up remover and a change of clothes for the next day. Nobody wants to be eating breakfast in their wedding dress the next day!
Pamper Yourself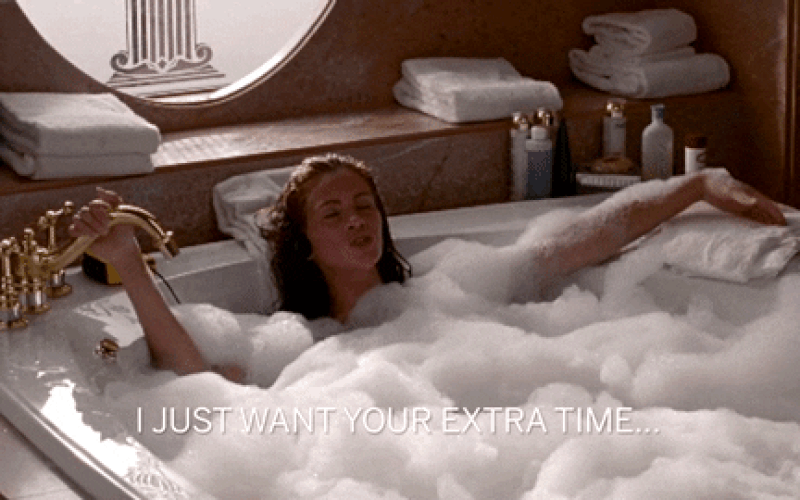 In preparation for your big day, spend some much-needed 'me' time to pamper yourself the night before your big day. Have a relaxing soak in the bath, add some oils and relax. Condition your hair, shave, moisturise, top up your tan, whatever you need to make yourself feel your best!
Don't Skip Foreplay 
Foreplay is an essential aspect of sex, so don't hurry for the main event! Instead, focus on kissing and touching each other to increase you and your partner's chances of climaxing.  Relax, have fun and explore each other's body!
Be Present In The Moment 
Let all the stresses of the day wash away and focus on the moment between you and your partner. You are finally married, you made it through your wedding and it's time to finally relax! Try and live in the moment as best as you can and enjoy the evening, just the two of you.
Trust Your Instinct 
Do what makes you feel good and avoid things you don't want to do. Again, don't get too caught up in expectations and stereotypes.  It's absolutely fine to stick to your normal sex position or if you'd prefer to turn off the lights. It's all about being comfortable after all!
Be Confident
Familiarise yourself with your body again and work on being as body-confident as possible. It can be tough but having confidence on your wedding night will be a big boost. And remember, if you feel less than great about yourself on the night, be rest assured that your partner loves you regardless!
Take It Easy With The Booze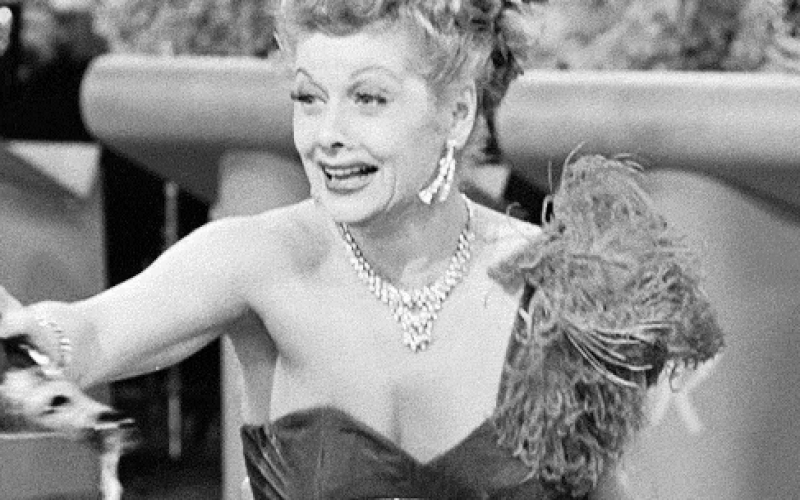 With all the bottles of wine and champagne going throughout the day of your wedding, it can be hard to resist the temptation of alcohol! However, it can seriously lower your libido which might not bode well on your wedding night, so it's a good idea to limit yourself if you want to have satisfying sex. But don't worry, you don't have to be tee-total, but try not to get too carried away with all the bubbly on offer!
Try Something New
Maybe you're in the mood to try something new? Want to jazz things up? Your wedding night can be a fun night to experiment and be a little more adventurous than usual. It's the start of a new chapter in your lives, so why shouldn't it also be the start of a new chapter in your sex life?
READ MORE: Top 5 Freaky Sex Positions You Need To Know 
Don't Worry If You Don't Have Sex
Don't fret if the pair of you are too exhausted or not in the mood for sex, if you skip sex on your wedding night, it's not the end of the world. Every couple is different and it's fine to pass on it. After all, you will have a whole lifetime together to make up for it!
Cherish Every Moment 
The bottom line is, your wedding night is meant to be unforgettable and special. So whether you're having the best sex of your life or just spending quality time with your new spouse, as long as you enjoy yourself, the most important thing is being with your spouse and looking forward to your new life together.
Have Fun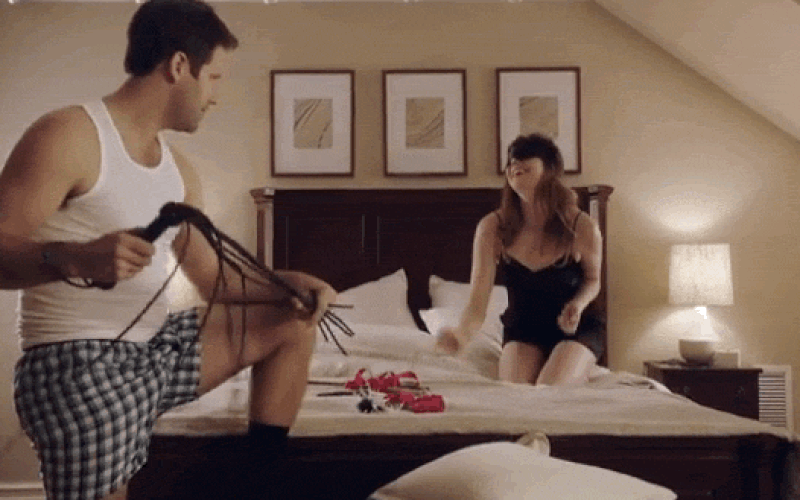 What's the point of a wedding night if you don't enjoy it? Joking around, having a great time with your spouse and being lighthearted will make your wedding night feel less serious which will only make the experience better.
_______________________________________________________
For further tips and inspiration,  make sure you head along to The Wedding Journal Show Belfast on Sat 30th September & Sun 1st October – get your tickets here!