Our love for home accessories shows no sign of waning, as we round up five Irish brands that you need to know when it comes to home gifting ideas, refreshes and revamps.
Each of these brands can be found at The Wedding Shop, an award-winning gift list service designed for couples who want unrivalled choice, flexibility and exceptional service all in one place.
Hey Bulldog are the Irish, eco-friendly interior artists who love to play with colour and textures. Amanda and Joe create innovating products that stand out from other designs and make you really want them in your home, they'll instantly make you happy.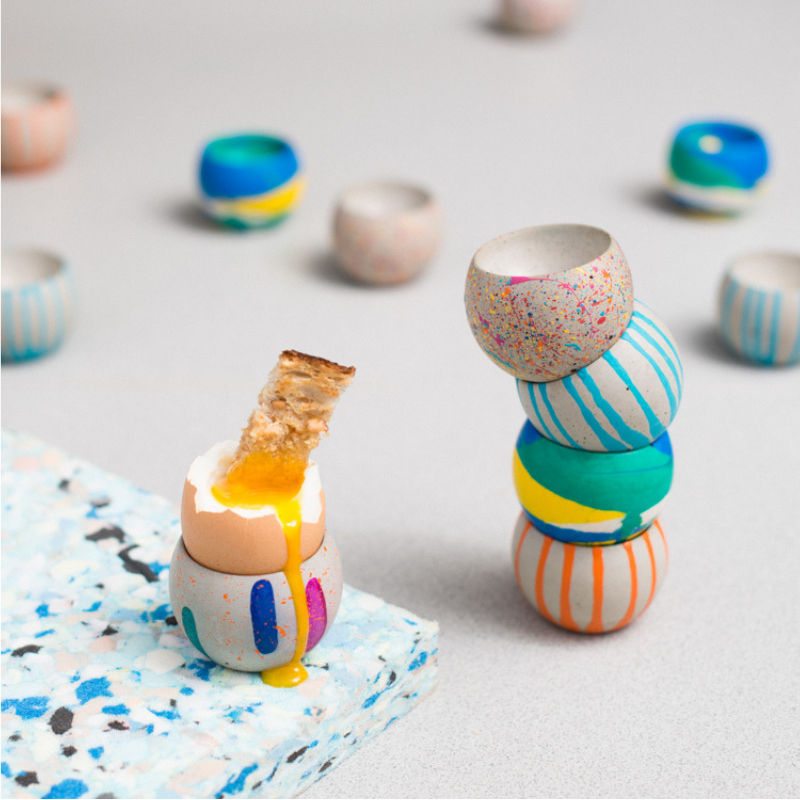 Life's too short to surround yourself with dull, drab homeware. Their love of transforming and strong desire to be as sustainable and future-friendly as possible, has led the team to work with materials like concrete, Jesmonite, metal and wood.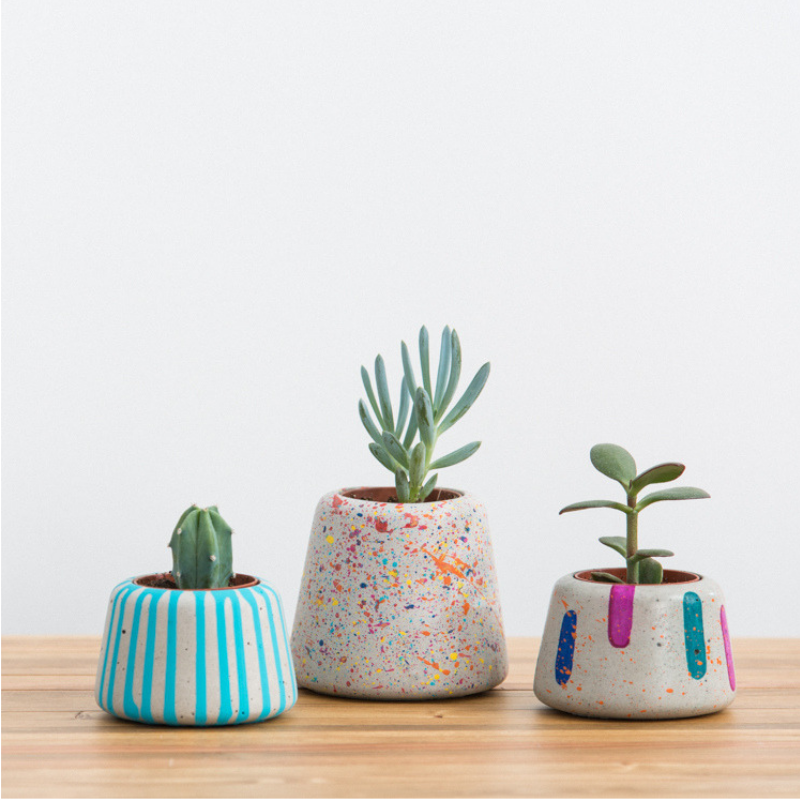 Each of their handmade products is unique, with its own distinct and natural imperfections, they endeavour to keep their colour palette and textures fresh and exciting. If you're getting married and want to add some colour to your first home, Hey Bulldog's quirky home accessories will be the perfect addition.
Shopping for bed linen can be a nightmare! What should you look for? What is thread count? Does fancy packaging actually translate to quality?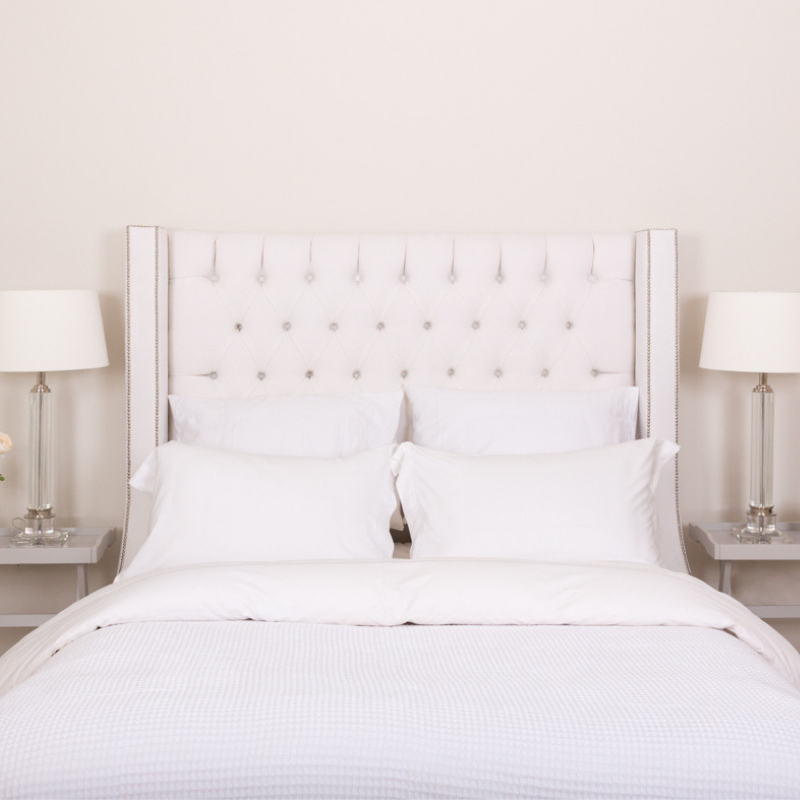 But with White & Green at The Wedding Shop, you can trust that these guys know their now. They work directly with their organic cotton farmers and Fairtrade factory in India. 
They combine their classic designs with the finest handpicked cotton and master craftsmanship to create quality bedding that is made to last.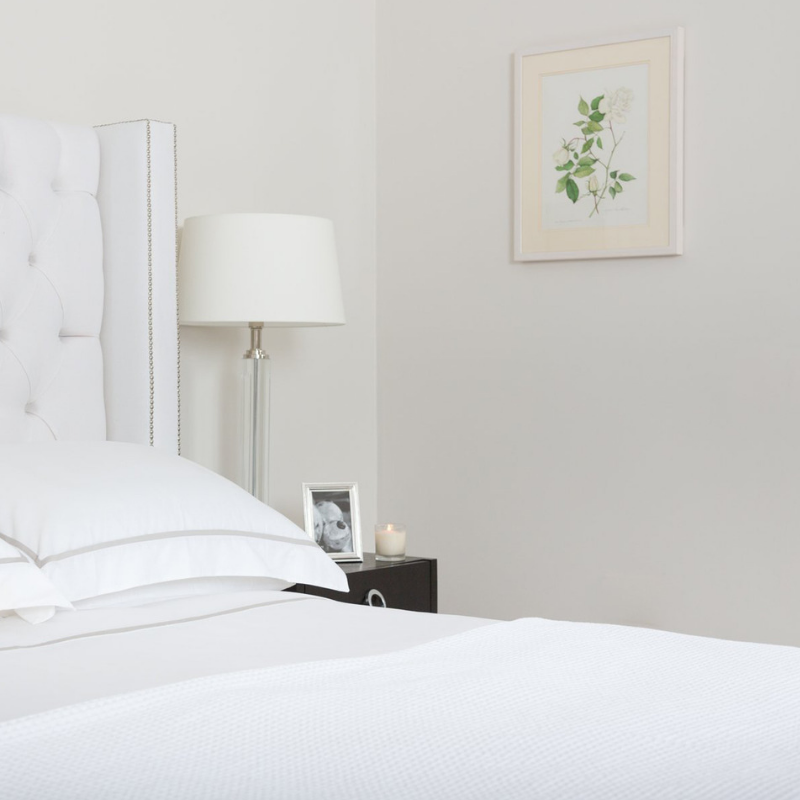 By cutting out the middle men, their products are much more affordable than other luxury bedding brands, because everyone deserves the gift of great sleep! There's no cosier feeling that getting into some freshly clean sheets, come on, we all love it! With the stresses of wedding planning you need some time to relax, so choosing a luxurious and ethical linen brand like White & Green, will ensure you get the rest and relaxation you both deserve.
Hedgeroe Home is an Interiors life style brand inspired by the signature style and design of founder Rhona Roe. Her philosophy being that elegance is a constant.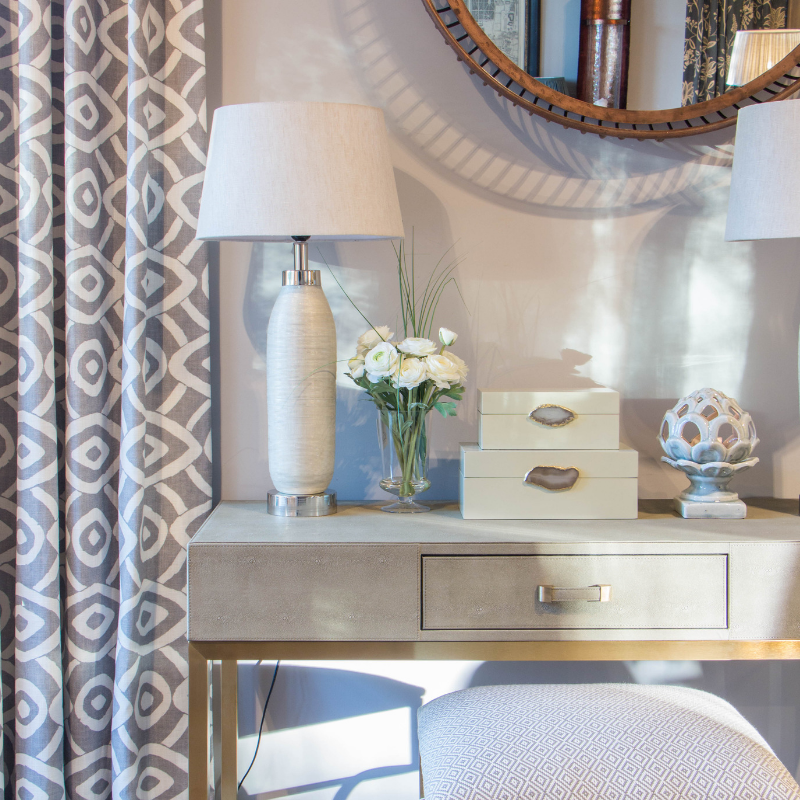 Hedgeroe's collections are inspired by her travels and craft, their selected pieces are designed to be beautiful yet serve a purpose, being classic and stylish but always durable.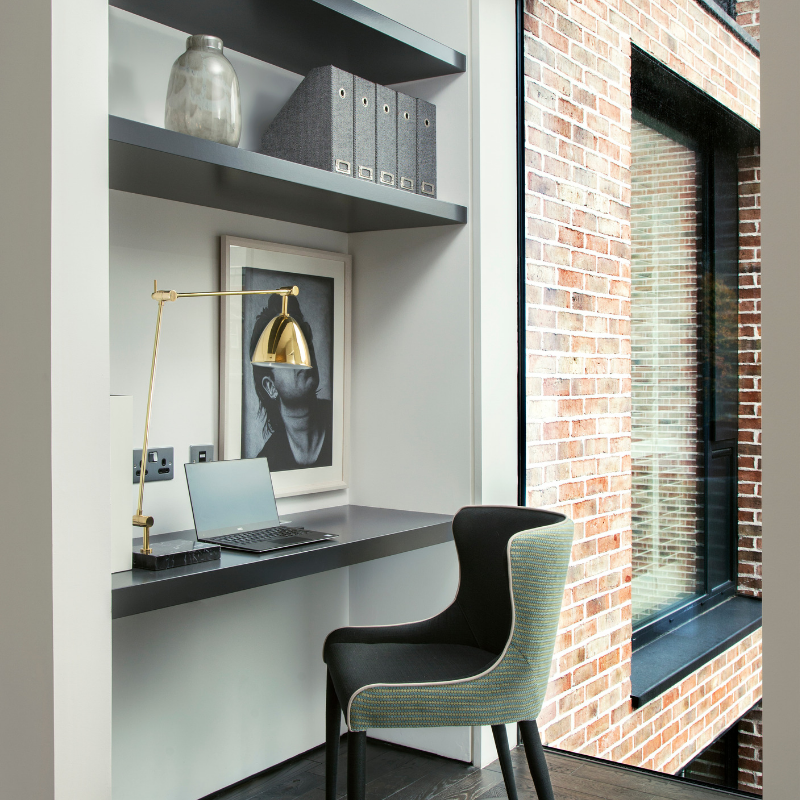 The beauty of Hedgero Home's pieces allow to create your own perfect interior and become your own designer. If you are preparing to build your first home, it can be daunting, you've got a lot of rooms to fill, but who is to say you should furnish them all at once. Hedgero Home's pieces are fluid, a lot of their products can be used in multiple rooms, from the kitchen to the living room, how handy is that. 
Founded in 2015 by husband and wife Julie + Owen McLoughlin, Jando is a multi-award winning printmaking studio based in Dublin, Ireland.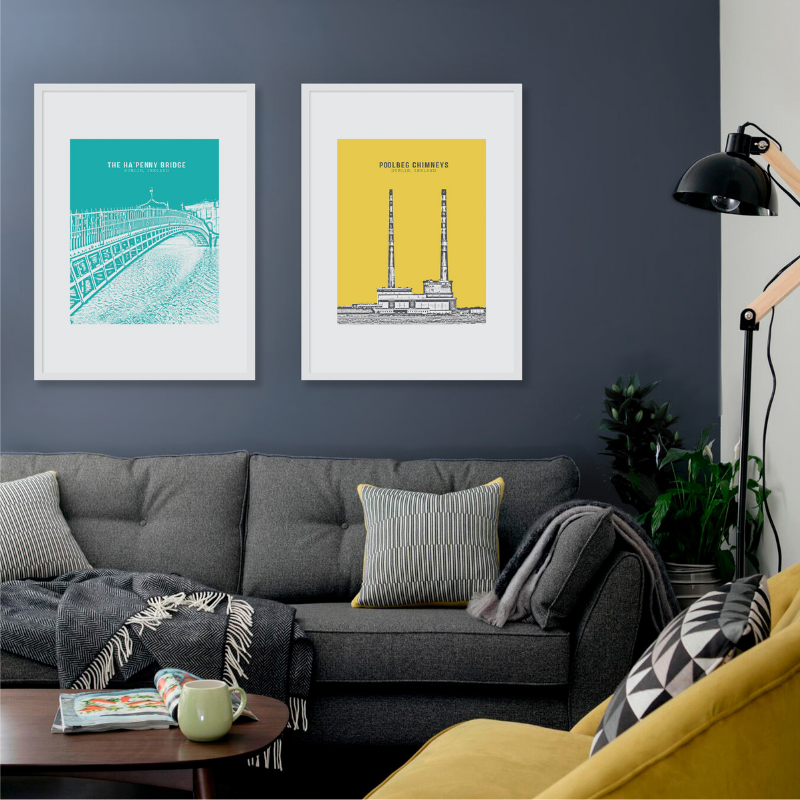 Combining cinematic perspective and their love of architecture with a pop culture sensibility, Jando's work is exciting and modern, with a strong emphasis placed on kineticism and the playful use of colour.
Jando skilfully blend a combination of both traditional and modern printmaking disciplines, including screen printing and hand drawn illustration to create their distinctive body of work.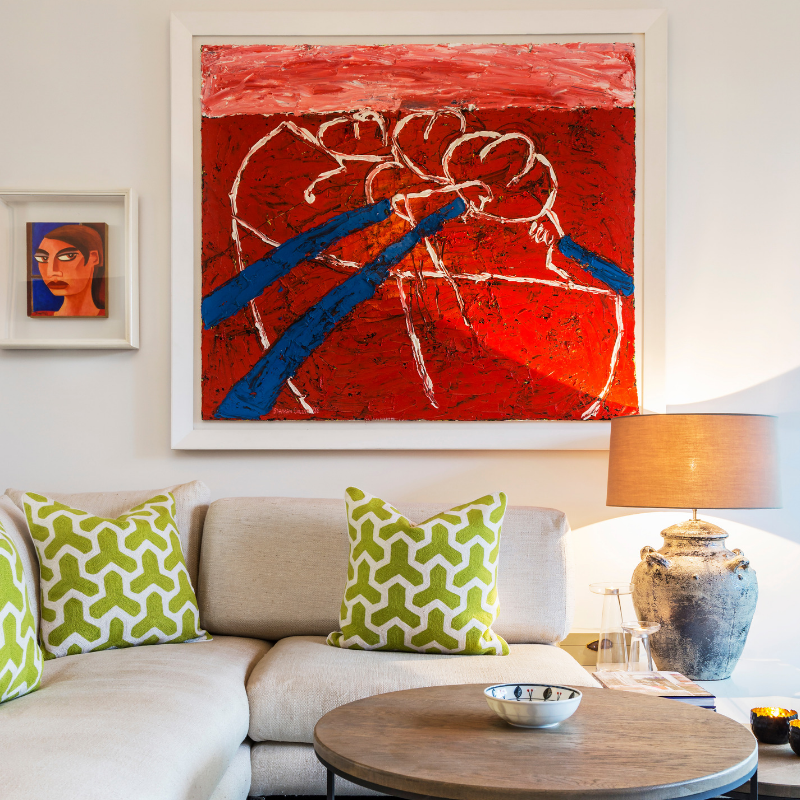 Their range of prints are guaranteed to retain their vivid colour and striking aesthetic for a lifetime. Artwork can transform your house into a home, and who doesn't want to support local talent? This can be something you wouldn't necessarily purchase yourself, as it could be a little pricier, but why not pop one of these fabulous pieces onto your wedding gift list with The Wedding Shop and get your guests to purchase it for you!
Established in 2010, Slated is an Irish family owned luxury artisan homeware brand handmade in Dublin, Ireland.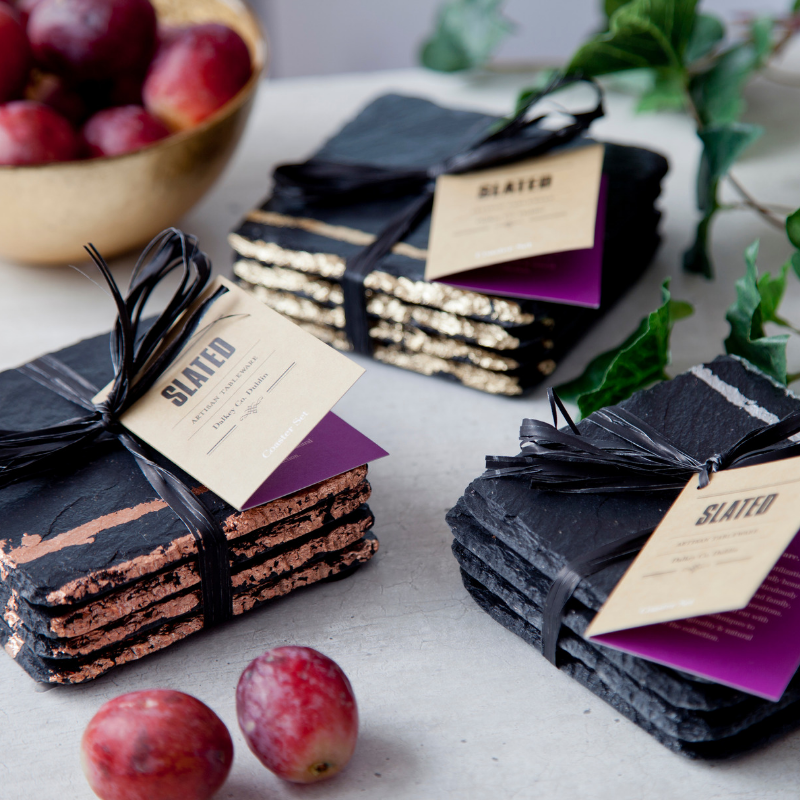 Founded by husband and wife team Ed and Tara Hammond, Slated create beautiful slate homeware inspired by tradition.
All pieces are made using artisan techniques and methods, each piece meticulously handcrafted with a precious family heirloom, a 150 year old Slater's Knife that has been passed from generation to generation of Hammonds.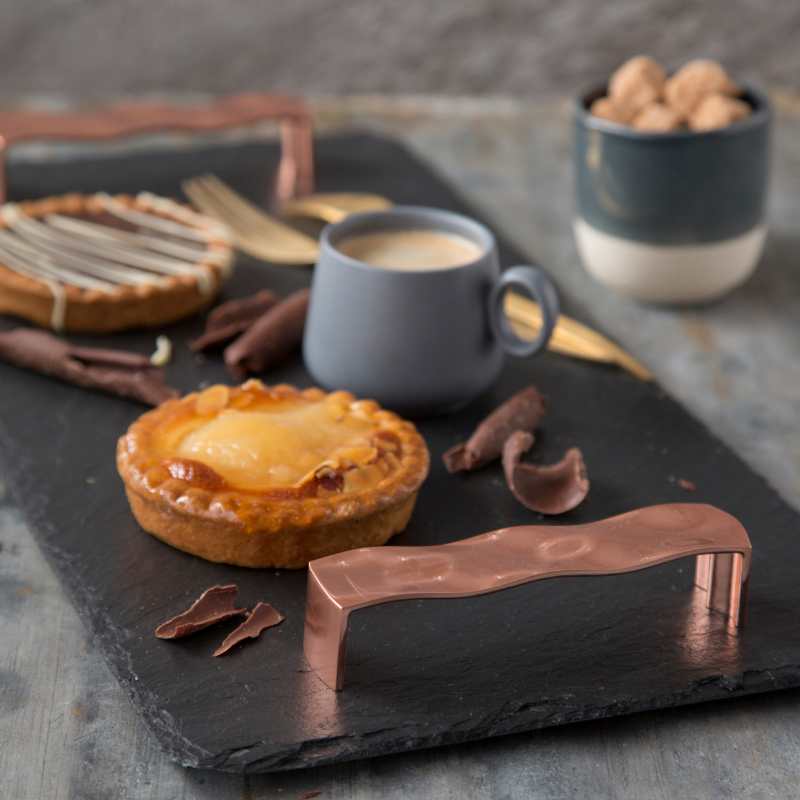 Over the years Slated have continued to push design boundaries and have introduced other complementary natural materials such as copper and Irish wood that complement and enhance the beauty of their slate pieces. We are seriously crushing on this local brand, with such a wide variety of products, from placemats to candle holders.Their sleek and modern touches to an ancient and natural material is genius. This can be something you show off to dinner party guests.
________________________________________________________________________________________________
The Wedding Shop are passionate about helping couples choose the perfect gifts – combining products from hundreds of brands you love with travel, monthly subscriptions, honeymoon contributions, personalised cash funds, charitable donations and even interior design packages to set you up for your married life together.
You'll even have your very own Gift List Guru, who will be on hand to help you every step of the way, whether you're able to visit their showroom in Dublin or if you're building your list entirely online. Most importantly, they'll make your gift list experience seamless and stress-free for both you and your guests.