Considered as one of the most heavenly places to honeymoon on Earth, the Maldives are a collection of small and secluded Islands dotted around the Indian Ocean, with pristine white beaches and turquoise lagoons.
You can just imagine dozing in the sun, sipping Pina Coladas listening to crystal blue waters lap the shore, without a care in the world! Where do we sign up, eh?
Well, we've got the quite the offer for you, that will help turn this dream into a reality, with prices starting from just €3685pp.
Classic Resorts have over 25 years experience in providing customers with expert advice. Whether you're looking for a romantic getaway, honeymoon destination, family holiday or luxury holiday they can cater for your every need.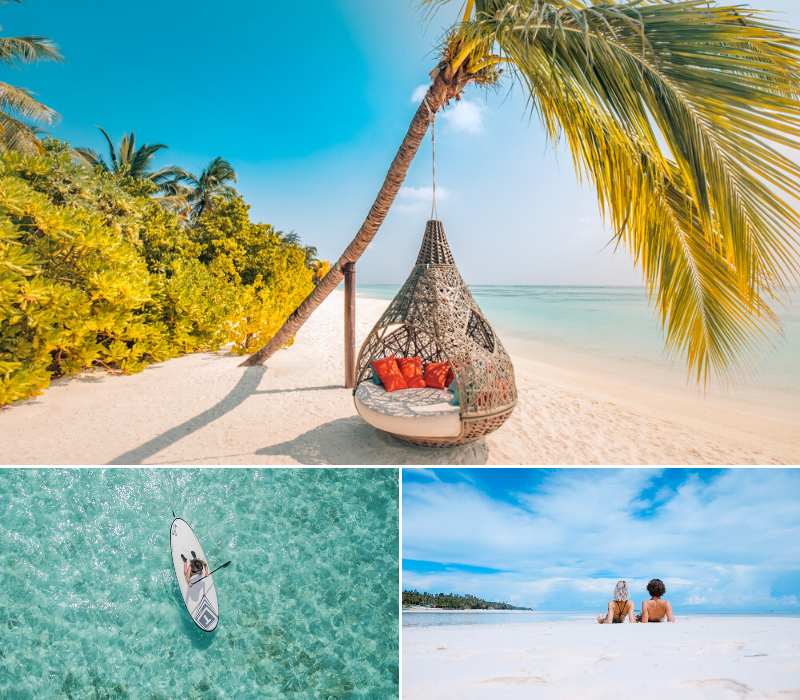 'We provide worldwide holiday destinations to Asia, Africa, Arabian Gulf, Caribbean, Mexico and Indian Islands for your every desire!' Classic Resorts Team
Why Honeymoon In The Maldives?
The Maldives offers some of the finest beaches and waters you will find and boasts some of the best diving opportunities too. With so much to see and explore, you don't have to be a sun-worshipper to enjoy everything! With luxury resorts offering a range of packages, you'll be spoilt for choice.
Spend an unforgettable one-night 'Dream Eclipse' experience in the Beach Bubble – the first of its kind in the Maldives. A short sunset stroll leads to the unique Beach Bubble hideaway where couples can relax and enjoy a lovely beach BBQ with a Maldivian twist.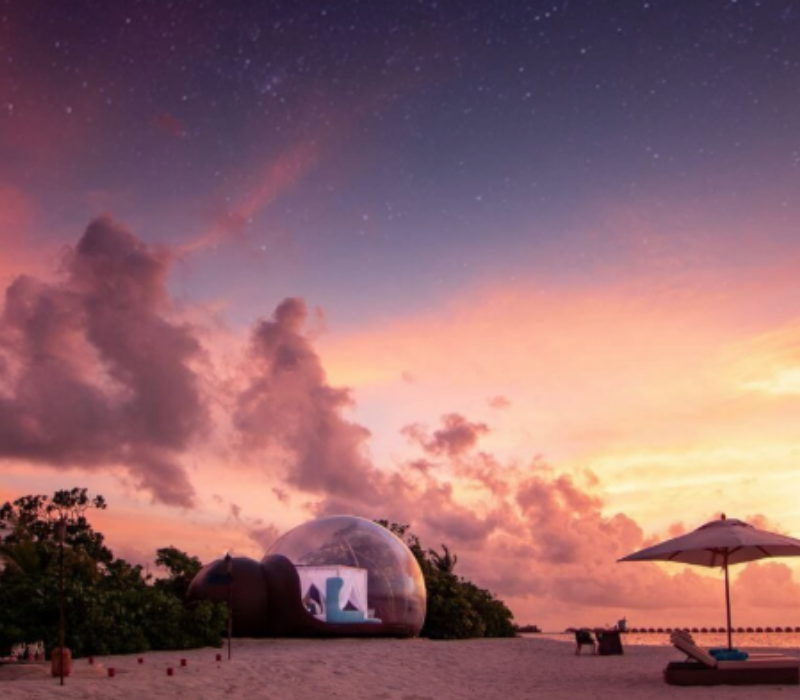 Retreat into the private bubble for an unforgettable night under the stars and wake up from this dreamlike experience with the sight of the beautiful sunrise whilst lingering over breakfast at the water's edge.
This is your chance to bag yourself the honeymoon of a lifetime, with everything planning and organised for you. All you need to do is remember to pack your sun cream and shades!
__________________________________________________________
The team at Classic Resorts have an unsurpassed knowledge of each of their destinations, and aim to provide inspiration for even the most experienced of travellers! 
Call their award-winning experts on 01 8745000 or email info@classicresorts.ie