You've finally found your dream dress, so now it's time to add those all-important finishing touches with some bridal jewellery for your wedding dress neckline


Accessories can play a huge part in pulling your entire bridal look together! So to help you get it right, we've compiled this handy guide of bridal jewellery for your wedding dress neckline.
Whether it's a plunging v-neckline, a subtle scoop or a high halter-neck, there are multiple different ways you can add a little bling to your attire – without being too much!
Keep on scrolling to find what works best for your dress…
Plunging / V-Neckline = Statement Earrings
For those with plunging or v-neck line dresses, when it comes to bridal jewellery, less is more! This neckline is already dramatic and shows off your bustier assets, so leaving this area bare can really do the neckline justice. We say add some statement earrings that will balance out the look and add just the right amount of glam!
RELATED TO: The Bridal Accessories You Need For Your Big Day
Here's some of our favs…
Strapless / Sweetheart Neckline = Choker or Collar-length Necklace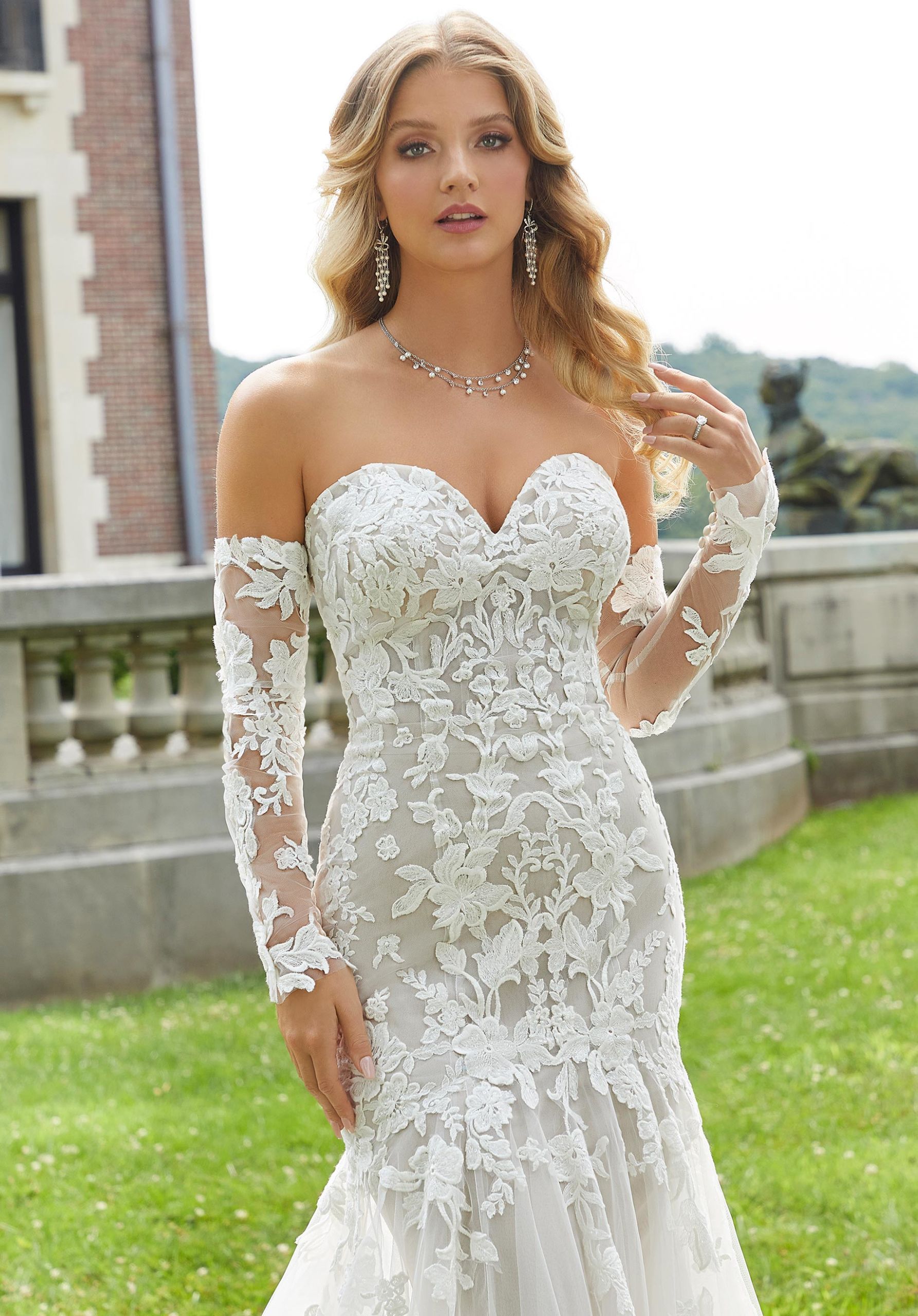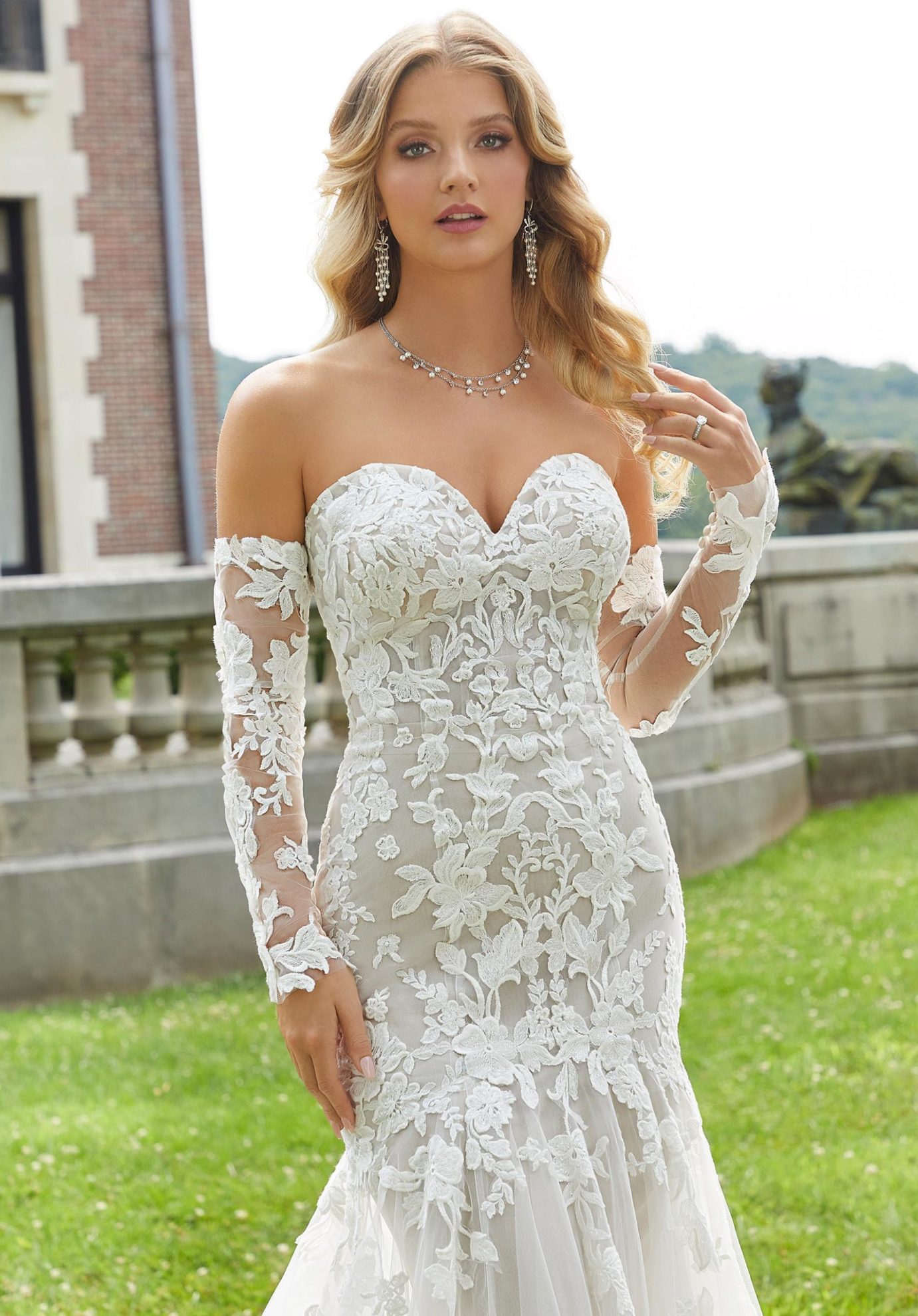 When it comes to picking jewelry for a strapless dress, they should never compete with the overall vibe of your gown. Go for a simple and stunning choker or collar-length necklace that doesn't distract from the dress' overall detailing but adds a subtle sparkle to finish it off perfectly.
Here's some of our favs…
High-Neck / Halter-Neck = Stud or Drop Earrings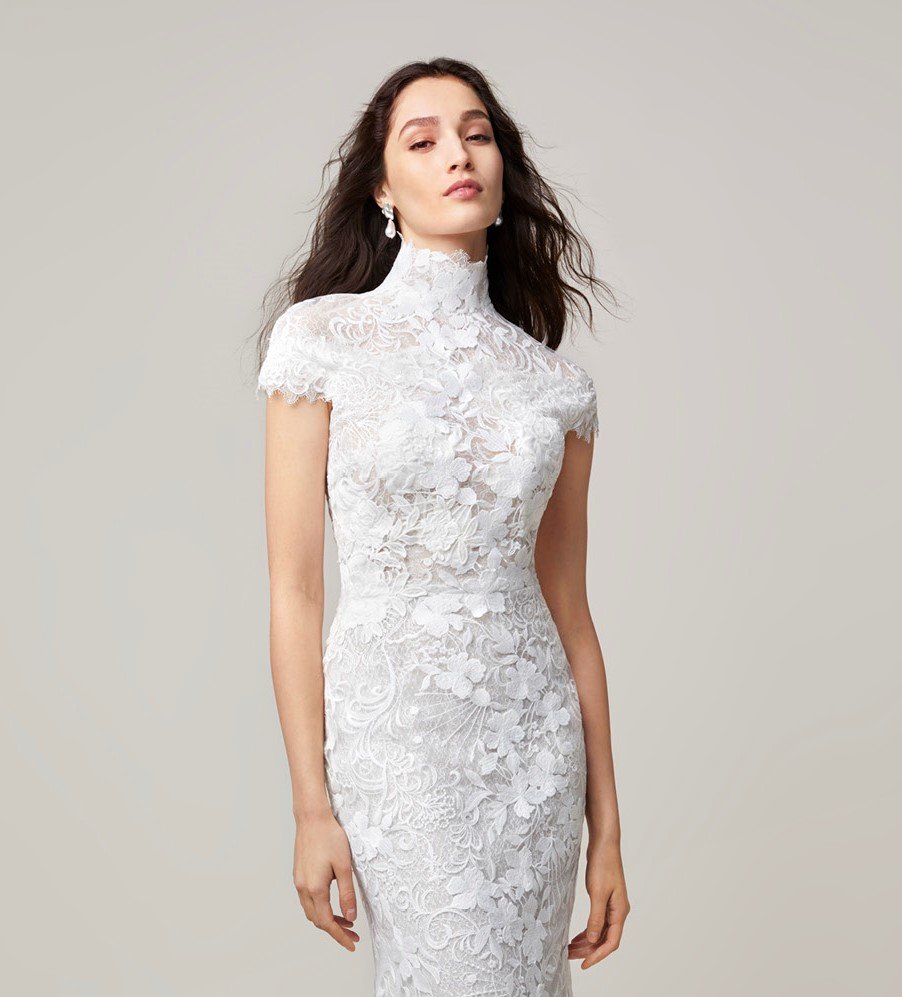 Brides with a high or halter-neck gown, earrings are your go-to! These type of dresses already cover most of your neck area, so adding a necklace on top of this may overpower your look and take away from the overall aesthetic. Opt for some subtle studs or simple drop earrings to take your look to the next level.
RELATED TO: 11 Bridal Accessories To Take Your Wedding Wardrobe To The Next Level
Here's some of our favs…
Square Neckline = Short Pendant Necklace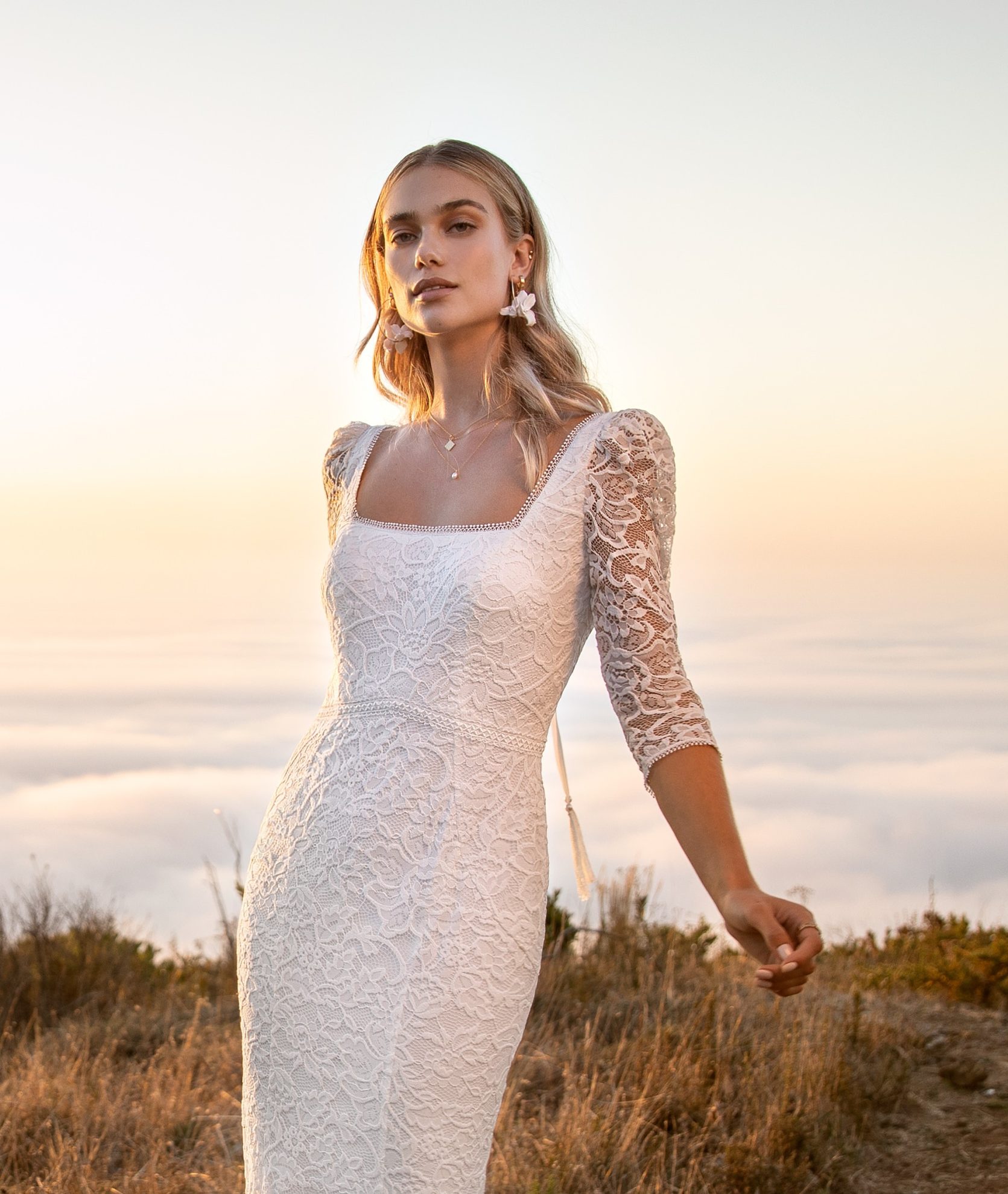 Those with a square neckline dresses can add some fine and simple jewellery like a these pendants below for a touch of sparkle. This will complement the unique neckline and can make it stand out even more!
RELATED TO: How to Choose The Best Wedding Dress Style For Your Body Shape?
Here's some of our favs…
One Shoulder = Statement Hairpiece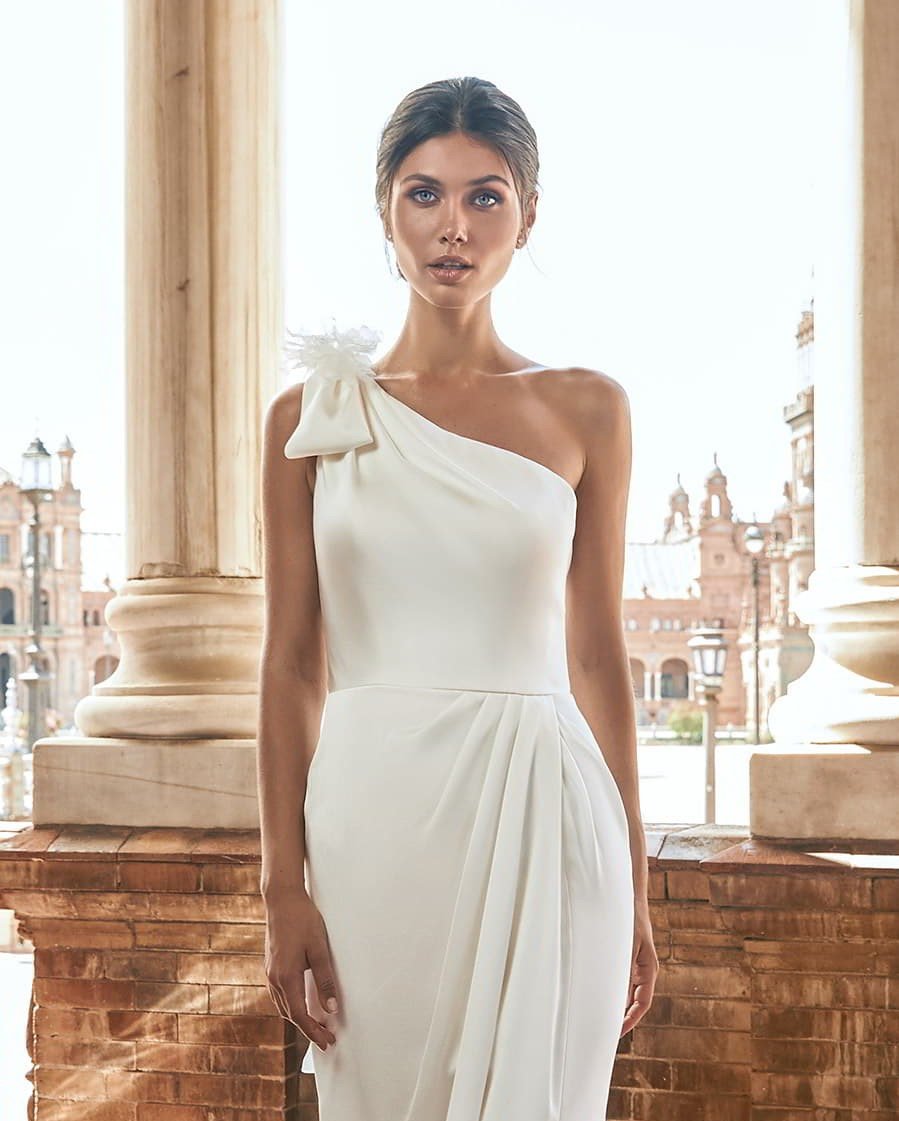 You don't want to go wild with jewellery as this neckline is already an accessory of its own! Instead of adding statement earrings or a necklace that could take away from the dress, a glam headpiece is all you need to finish your bridal look.
Here's some of our favs…
Scoop Neckline = Matching Necklace & Earrings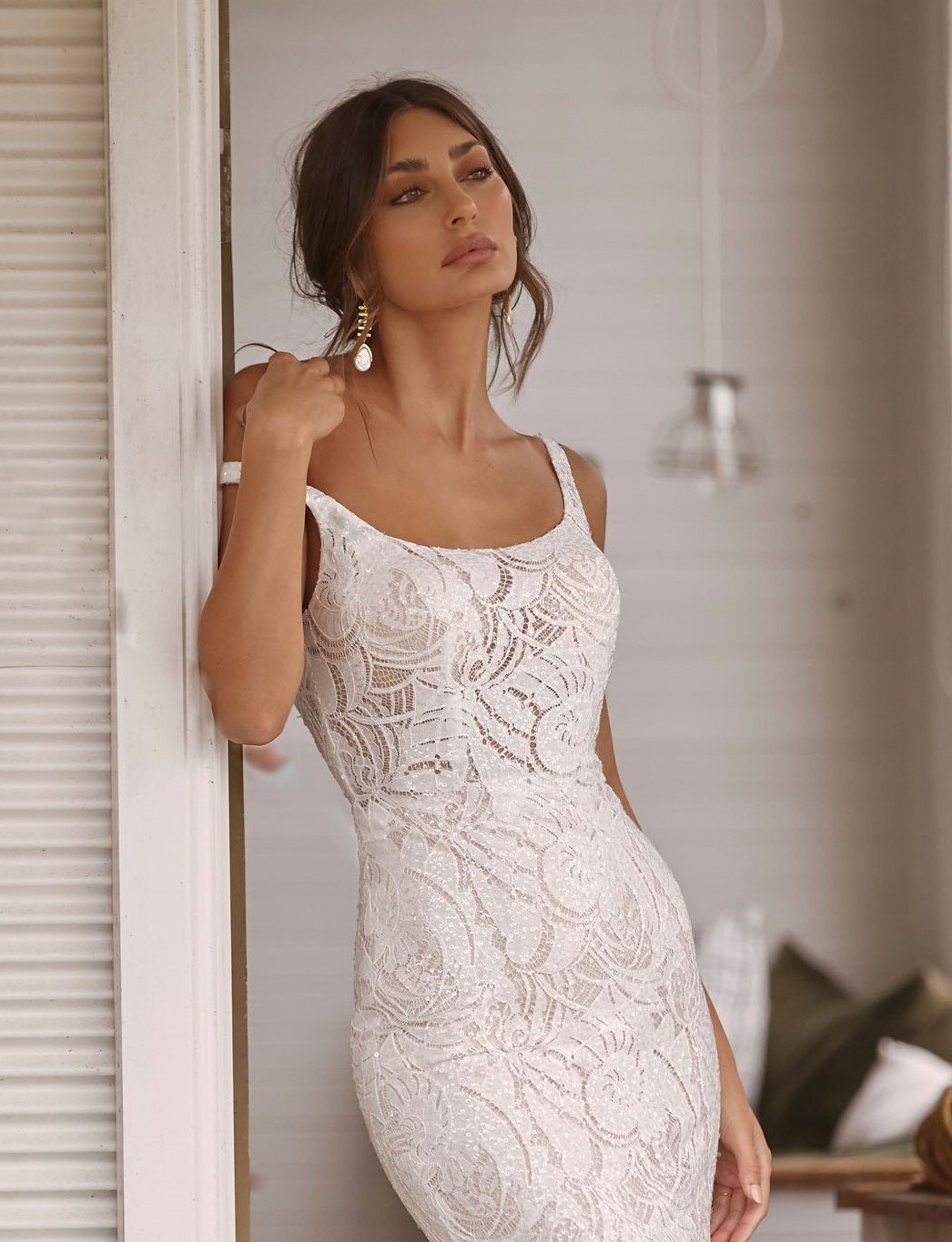 To complement the scoop neckline, find a simple matching set that will add some delicate details and sparkle! We love this example below from Lie Amour Wedding Designs which shows how a subtle set can really pull your entire look together.
Here's some of our favs…
*GET DISCOUNTED TICKETS TO THE WEDDING JOURNAL SHOW ONLINE NOW*
Sign up to our newsletter to get all the latest from The Wedding Journal! Join Here>>>>http://eepurl.com/ck9vLb