WJ caught up with one of our all-time favourite designers Elsa Carlesimo to talk about her passions and inspirations behind Paloma Blanca & Mikaella's 2020 collection!
With a renowned reputation for designing and producing high quality wedding gowns with impeccable attention to detail, styling, fit and best-in-class service to brides and retailers, Paloma Blanca has generated worldwide acclaim and respect within the bridal industry.
Launched by Paloma Blanca, Mikaella has made a name for itself in bridal also, and is now sought-after and worn by brides worldwide. Having created elegant wedding gowns for over 10 years, they have made thousands of brides' dreams come true.
After speaking with Elsa, you can really see how much love, creativity and passion goes into each and every design – check it out!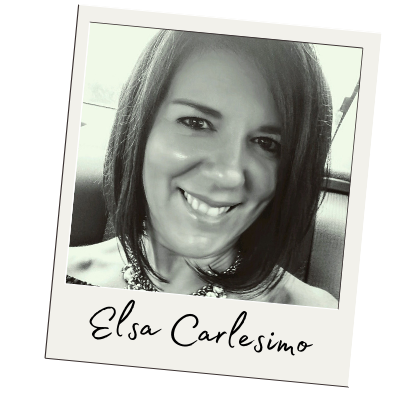 So Elsa, what got you into fashion and the world of weddings?
'I had a passion for fashion from a very young age and I have always been intrigued and by weddings, especially with wedding gowns. In college I entered a design competition for students to send in hand-crafted evening wear looks, my garment was chosen and picked in their top 10. I knew right then that this is what I should be doing, designing gowns for brides on their wedding day. I have been designing for Paloma Blanca and Mikaella for 21 years now, my passion is still as fierce as it was when I first started. I have always been driven by one goal-to make brides feel beautiful on their special day.'
Over the years, have you noticed brides change at all, how would you describe the modern bride?
'I've noticed in recent years that bride's definitely have more confidence, they know what type of dress they want before stepping foot in a store. With so many more options out there for brides, they definitely have to do their research.'
Tell us a little about your recent 2020 collections, what was your inspiration behind both?
The inspiration behind our Paloma 2020 collection was to add a touch of drama. We still created elegant, sophisticated looks, but we amped it up a little. Meanwhile the inspiration for Mikaella was to design dresses that were timeless, with clean lines and understated. Both collections offer brides the WOW factor.'
With over 21 years in the bridal industry, can you pick a favourite dress you've designed?
'This is tough, there's been so many. I absolutely love Style 4883 for Paloma, it's got a little bit of everything.'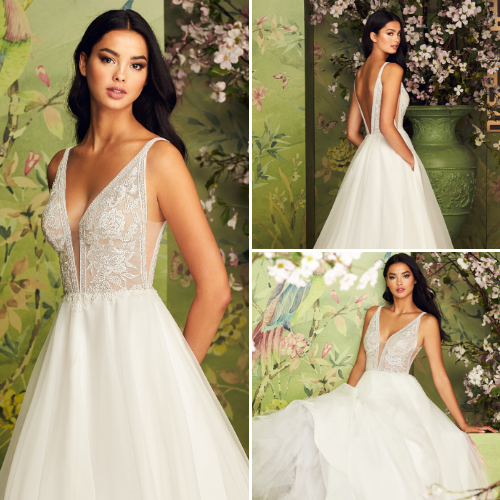 'An organza skirt, lace appliqué, a plunging neckline and lace trim, it's effortlessly simple but embellished and feminine.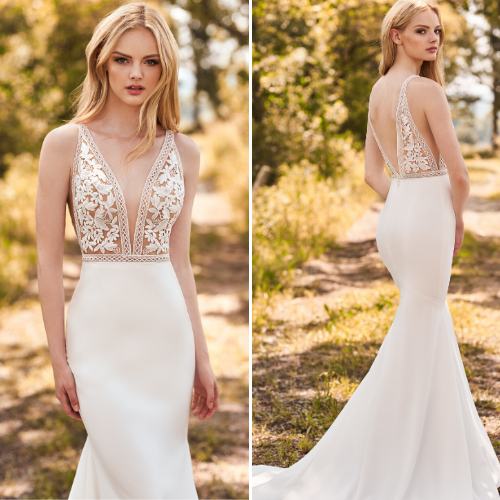 Style 2297 is a favourite for me from Mikaella's latest campaign, a natural fit and flare shape, with plunging neckline and illusion bodice, perfect for spring/summer.'
Are there any trends you see making a comeback this year?
'I'm excited to see corsetry make a comeback in the next couple of seasons. I love the bustier-style designs and dresses where the elements of corsetry are exposed beneath.'
Have you any advice for brides about to embark on their dream dress journey?
'Before you start shopping you should do some research, have an idea of what you are looking for, it would help the consultant tremendously. Working together will make a great experience! It's also best, not to bring too many people with you when you're first trying on dresses. Too many opinions will confuse you, only bring those your trust for an honest opinion. Lastly, when you feel like it's the one, and believe me you will know…I wouldn't try more on, it will confuse you and you're always going to want to come back to that one dress. Just go for it!'
View this post on Instagram
The latest 2020 collection from Paloma Blanca features over a dozen new designs that feature unique touches, both big and small. From tremendous trains and striking bows, to elegant lace appliqué and notched necklines, every detail aims to astound the fashion-forward bride-to-be. Brides seeking a unique look for both their ceremony and their reception will have a lot of options this season with the introduction of several removable pieces.
View this post on Instagram
Mikaella Bridal specialises in exquisitely-cut, modern designs made up in beautiful fabrics. Their latest collection showcases classic shapes and silhouettes in delicate laces and subtle tulles – perfect for today's bride. They are proud to offer gowns that give brides the look, feel, style, and cultivated beauty of high fashion couture gowns, at an attractive price.
You can find your dress Paloma Blanca or Mikaella wedding dress in our online dress finder – HERE!
For up-to-date stockist lists visit palomablanca.com and mikaellabridal.com