Carrie Symonds rented her stunning wedding gown for her secret wedding to Boris Johnson in Westminster Cathedral – and increasing numbers of brides are doing the same. So why not rent your dress?
It used to be the preserve of the groom's party – trooping along to the gentlemen's outfitter for fittings, suiting up for the big day and bringing the suits back to the shop afterwards.
Guests and mothers-of-the-bride, too, might have hired a chic hat for the wedding day or even a full outfit, but brides would traditionally have splashed out hundreds of pounds for the wedding dress of their dreams.
But these days, it's not just the groom and his friends who are saving money by renting their finery – increasingly brides are saving money, and the environment, by going rental.
RELATED TO: 2021 Wedding Dress Trends That Are Going To Be Huge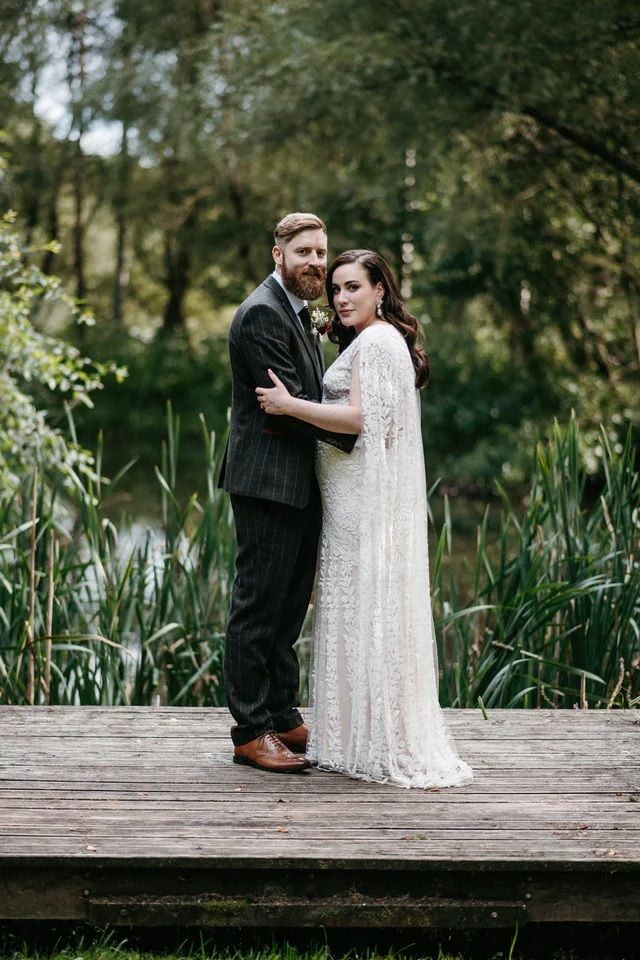 The dress is definitely the costliest garment of the wedding and it can be an overwhelming financial commitment for something that only ever gets worn once (hopefully!).
But the dress that played a starring role in the secret wedding of Prime Minister Boris Johnson to his fiance Carrie Symonds has thrown the new trend into sharp relief.
It's been reported that Carrie saved thousands on her dress by renting it for £45 from My Wardrobe HQ.
RELATED TO: 20 Creative Ideas For A Vintage Wedding
The tired boho style gown with lace trims and floral embroidery would have retailed for $3,670 on Net-a-Porter and was designed by Greek atelier Christos Costarellos, who uses influences of traditional Greek patterns and mythology in his designs.
The unusual dress of ivory tulle spun with silk featured a high, round neck, with full-length bell sleeves and lattice-work on the arms, waist and running down the bodice. It was teamed with a flower garland of white roses, lily of the valley and daisies.
When news emerged of the secret wedding, the price tag of the dress did raise eyebrows, until it became known that Carrie, who works for a conservation charity, had paid just £45 to rent the gown. In fact, it's understood that she has been renting from My Wardrobe HQ for a long time, which is why this particular rental wasn't flagged up as unusual. She's also rumoured to have rented a number of dresses in order to throw people off the scent.
But borrowing your dress is not such a modern trend after all – many of our grandmothers and great-grandmothers would have acquired their 'something borrowed' from an older sibling or parent, and never had a dress of their own.
In fact , Princess Beatrice was a little ahead of the Prime Minister and his fiancee – when she got married to Edoardo Mapelli Mozzi in a small Covid-compliant wedding in July 2020, she did so wearing a gown borrowed from her grandmother, Queen Elizabeth.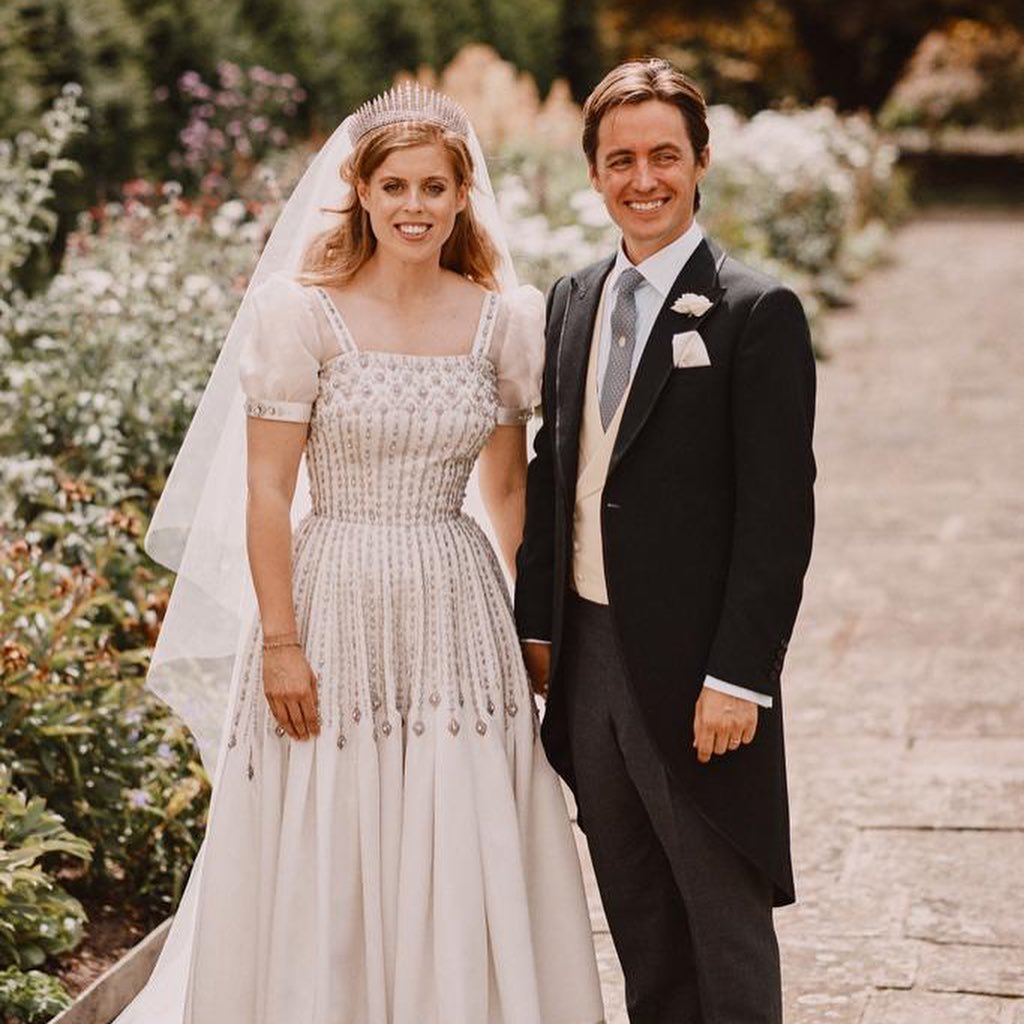 This dress was originally designed for the queen by Sir Norman Hartnell. The vintage gown is made of ivory peau de soie taffeta, and features diamanté adornments on the bodice, a skirt trimmed in ivory duchess satin, and organza sleeves. It was remodelled for Beatrice by Angela Kelly and Stewart Parvin, both of whom regularly work with the queen.
So with such prominent trendsetters, why would the rest of us rule out borrowing our finery? Many of us aren't, according to peer-to-peer rental app By Rotation, which says its bridal selection grew significantly during lockdown, with searches for bridalwear up 400% since March 2020.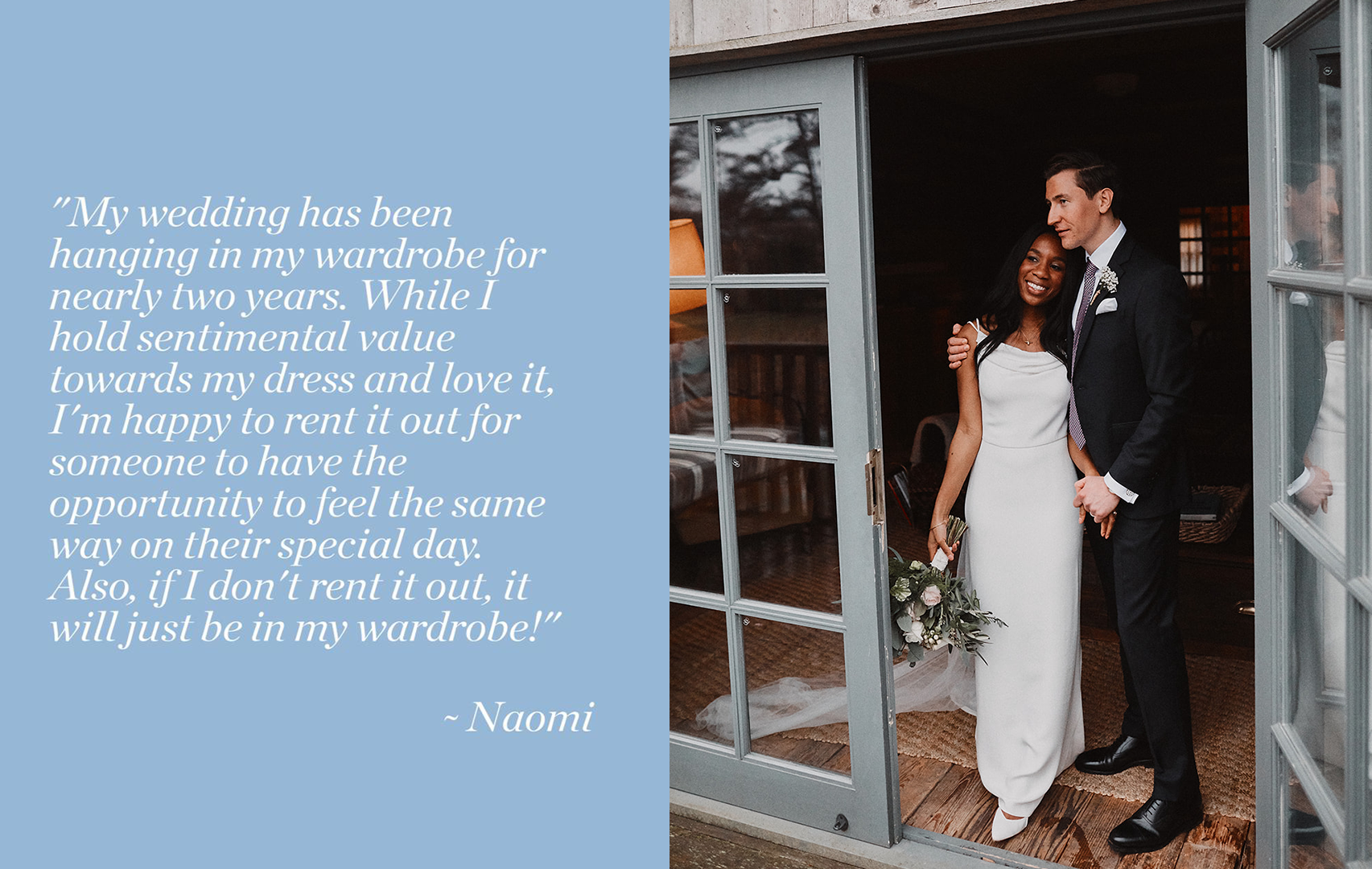 Meanwhile, My Wardrobe HQ's CEO Jane Shepherdson says brides no longer want to spend hundreds or even thousands on wedding dresses.
"The world is changing – weddings have now been down-sized to small gatherings. Renting a gown will appeal to brides as it significantly reduces the cost of the overall wedding day," she says.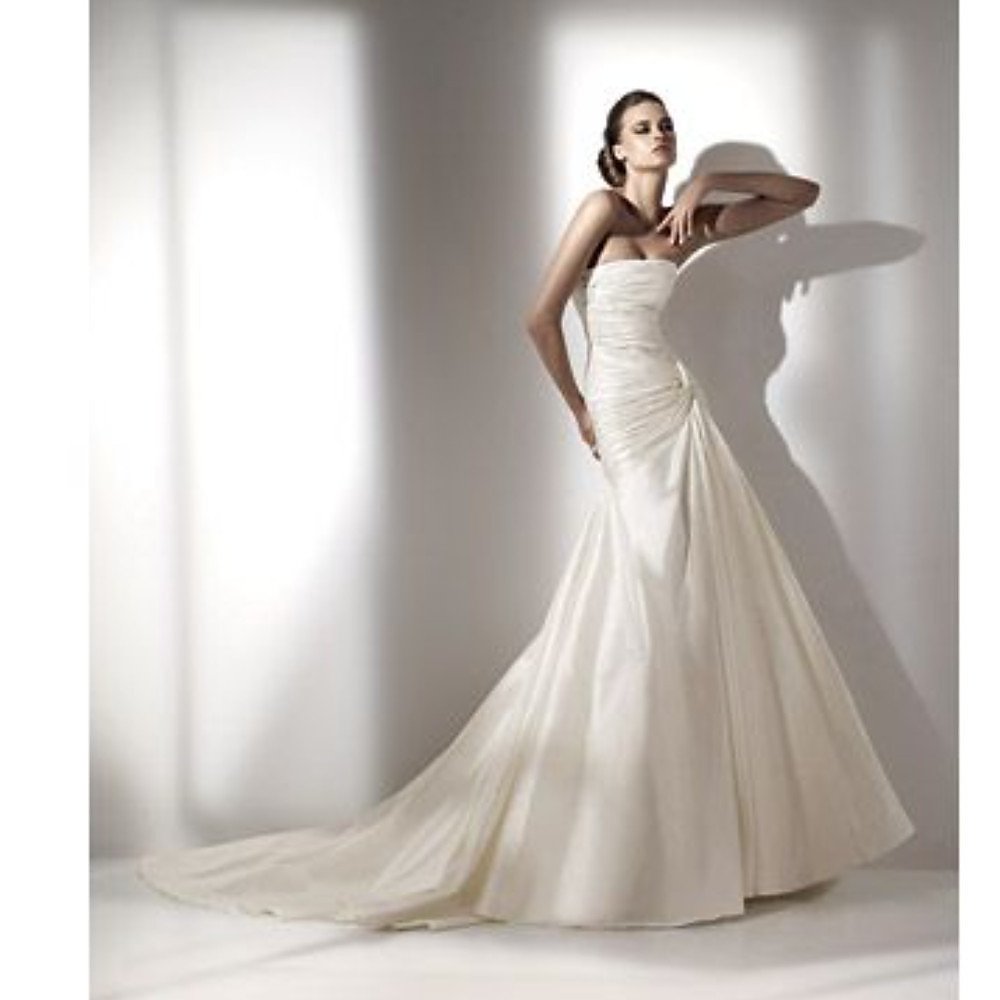 "The wedding dress will become significantly more important to the bride. With fewer guests, brides will be looking for the best dresses for the wedding photos. With more consumers being more mindful of sustainability, the traditional marketing concept of investing thousands into a wedding dress for one day may have to change. Brides may view this concept as outdated and not environmentally friendly," she says.
Even better, it means you don't need to worry about dry cleaning costs, or trying to store your dress correctly for the years to come.
So how do you do it?
When you're considering renting, do your research into the retailer for customer reviews and information on sizing.
Choose your favourite designers. Many of the retailers allow you to filter your options to make the choice a little less overwhelming.
Try the dress on and send it back if it doesn't look perfect – you may have to pay a fee for the swap, but it's worth it to get your dream dress on the day, rather than something that doesn't make you feel wonderful.
 Leave plenty of time. Most sites will send your order within a particular time window, but leave plenty of lead time in the run-up to your wedding, so that you can be 100% certain.
Watch out for additional fees for shopping, insurance and late fees.
Most rental companies include dry cleaning with the service, so you just have to send it back when you're finished – however, you will have to pay for any stains or damage, so take care!
Still looking for the dress? Check out all of our bridalwear suppliers HERE
Sign up to our newsletter to get all the latest from The Wedding Journal – Join Here>>>>http://eepurl.com/ck9vLb