We're back with our resident beauty blogger & bride-to-be Caitlyn Lendrum who teases us with some wedding planning details for her big day next month!
You may remember Caitlyn Lendrum from our latest Bride Diaries who told us all about finding her perfect venue and dream dress, so today we're back to talk about all things wedding theme, style and aesthetics!
With less than five weeks to go until Caitlyn says 'I Do' to her fiancé Tony, we're bringing you with us on the journey of choosing the perfect suppliers and nailing down all the finer details before the big day…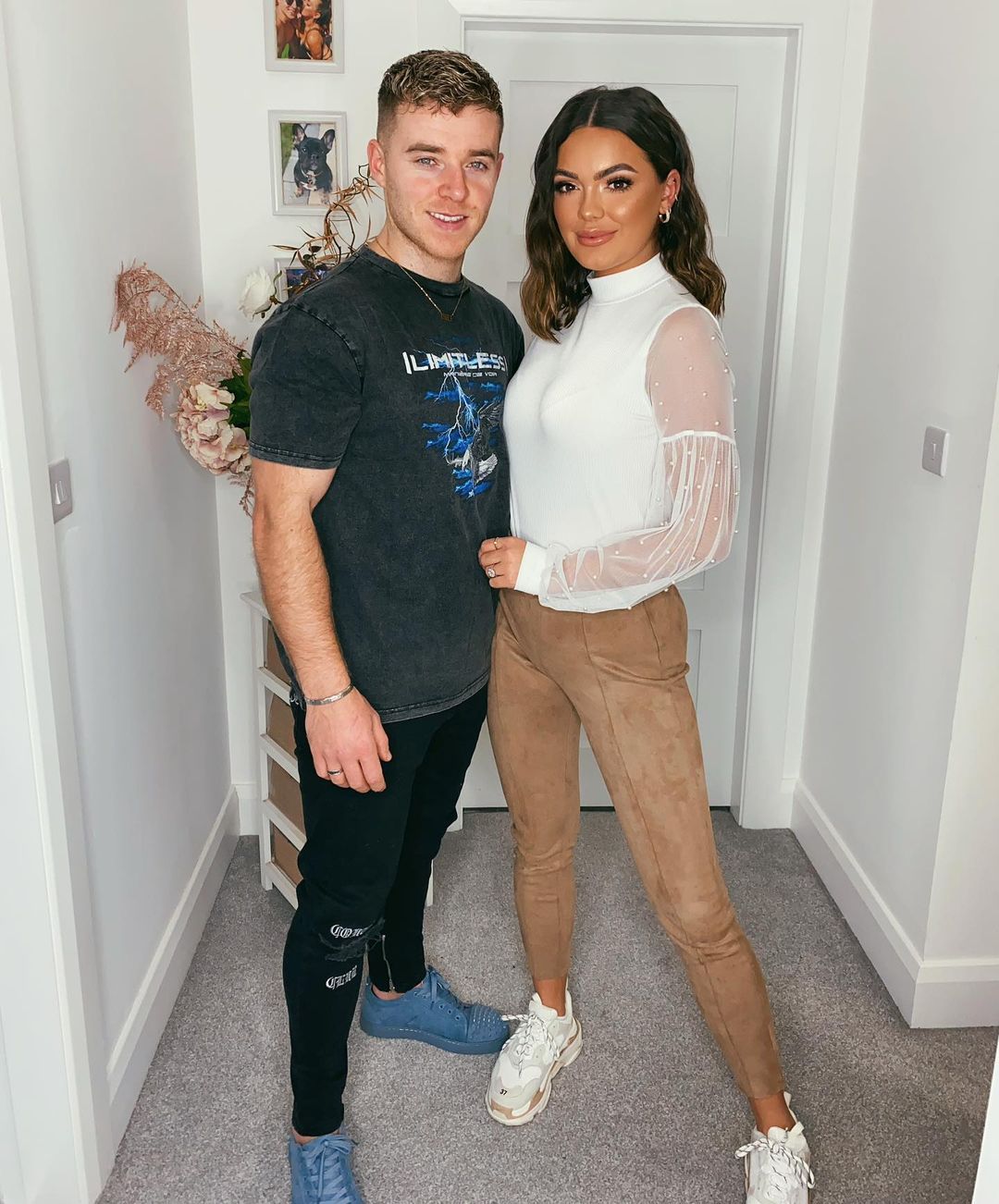 So Caitlyn, we just know your day is going to be amazing – what type of theme and vibe are you going for?
"Ahh thank-you! Gosh, when I think of my theme I think of all my current favourites and trends! At the minute, I'm obsessed with all the neutral tones like browns and nudes and I'm loving pampas and natural wood, so I really think the current trends gave me my theme without thinking of it. We booked an autumn wedding so the venue works fabulous with autumnal tones.
RELATED TO: The Bride Diaries: Finding The Perfect Wedding Venue
"The Loft is such a stunning space and really has its own character. Once we booked the venue, everything really came from that! They have stunning light fixtures with lots of greenery, they have soft pastel tones in the ceremony room and the vibe of The Loft is very rustic, wooden, moody yet still bright and spacious."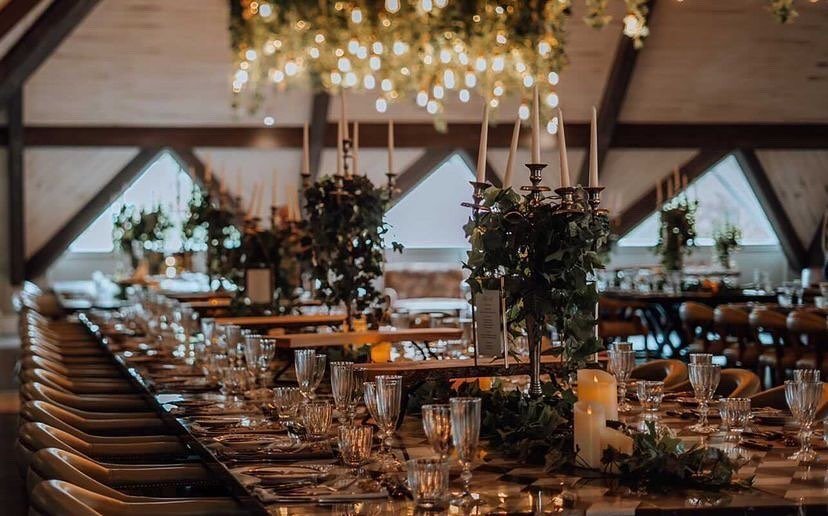 WOW. We can already see it all coming to life! What has been your main source of inspiration throughout wedding planning?
"When we got engaged, one of the first parts of planning was visiting The Wedding Journal Show and also following on the Wedding Journal Magazine on Instagram – I found so many amazing vendors that suited my style, I followed every dress shop across the country, I followed different suppliers for catering and drinks companies, local entertainment businesses and went from there!
"As things popped up on my feed, I was saving images for inspo and went onto Pinterest with one thing at a time and narrowed down my favourites. For example I made a board for 'hair' and searched the styles I thought I would like best for me and my bridal party and saved them. Doing it this way was much less overwhelming and I ticked things off the list as I went! It worked for me really well and I booked one vendor at a time."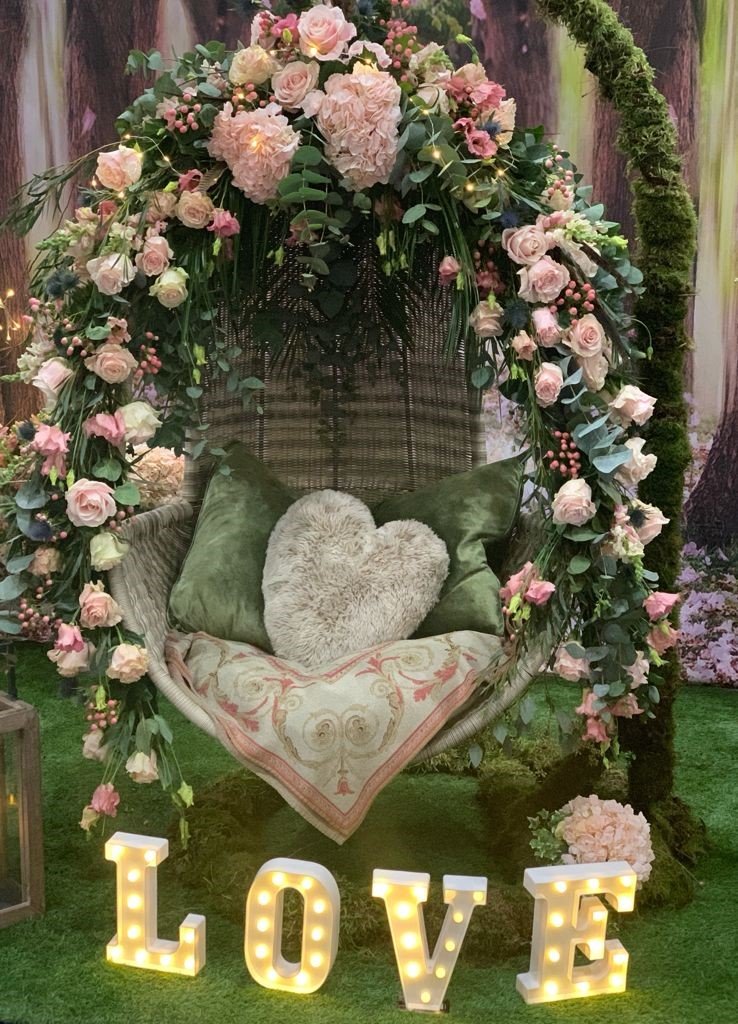 Tell us about your flowers and cake! What kind of style and theme are you going for?
"Heather at Blossoms & Bluebells is sooo talented and knows exactly what I like and don't like! Heather is a fabulous friend of my Mum's and I always knew I would have her doing my flowers. When it comes to flowers, I am obsessed with light and bright. Whites, ivory's, soft pastels, eucalyptus and pampas would be my dream bouquet!
"However, I recently did makeup for a bride and on the morning of the wedding her florist arrived with the most beautiful daisies and it was such a simply stunning touch. I trust that Heather is fabulous at what she does, so I've left the creativity up to her – I can't wait to see how they turn out!
"We have also finalised our cake with Erin from Sugar Lane Artisan Cakes to create something beautiful. Erin specialises in creating modern unique cakes by adding flowers, wild flowers, textures, and many other stunning details. All I had to do was show Erin my bridesmaids dresses, theme colour, venue and my flower inspo and left the designing in her capable hands!"
That sounds dreamy! What other décor and styling pieces do you have planned for the day?
"We also booked Blooming Backdrops to create some stunning backdrop décor for us who are ab industry leading wedding décor and floral stylist serving Northern Ireland and many parts of Ireland. They are amazing at creating those magical moments and memorable guest experiences – they offer a range of products from floral backdrops, arches, signage, table decor, bouquets and much more.
Anna is mega talented, she does décor hire and bespoke styling to create fabulous modern weddings. Anna is going to create some fabulous neon sign backdrops for our entrance and behind our cake stand. I cannot wait to see her vision come to life. I am a huge fan of neon signs, they're so modern and quirky and add a fun mood to any space!"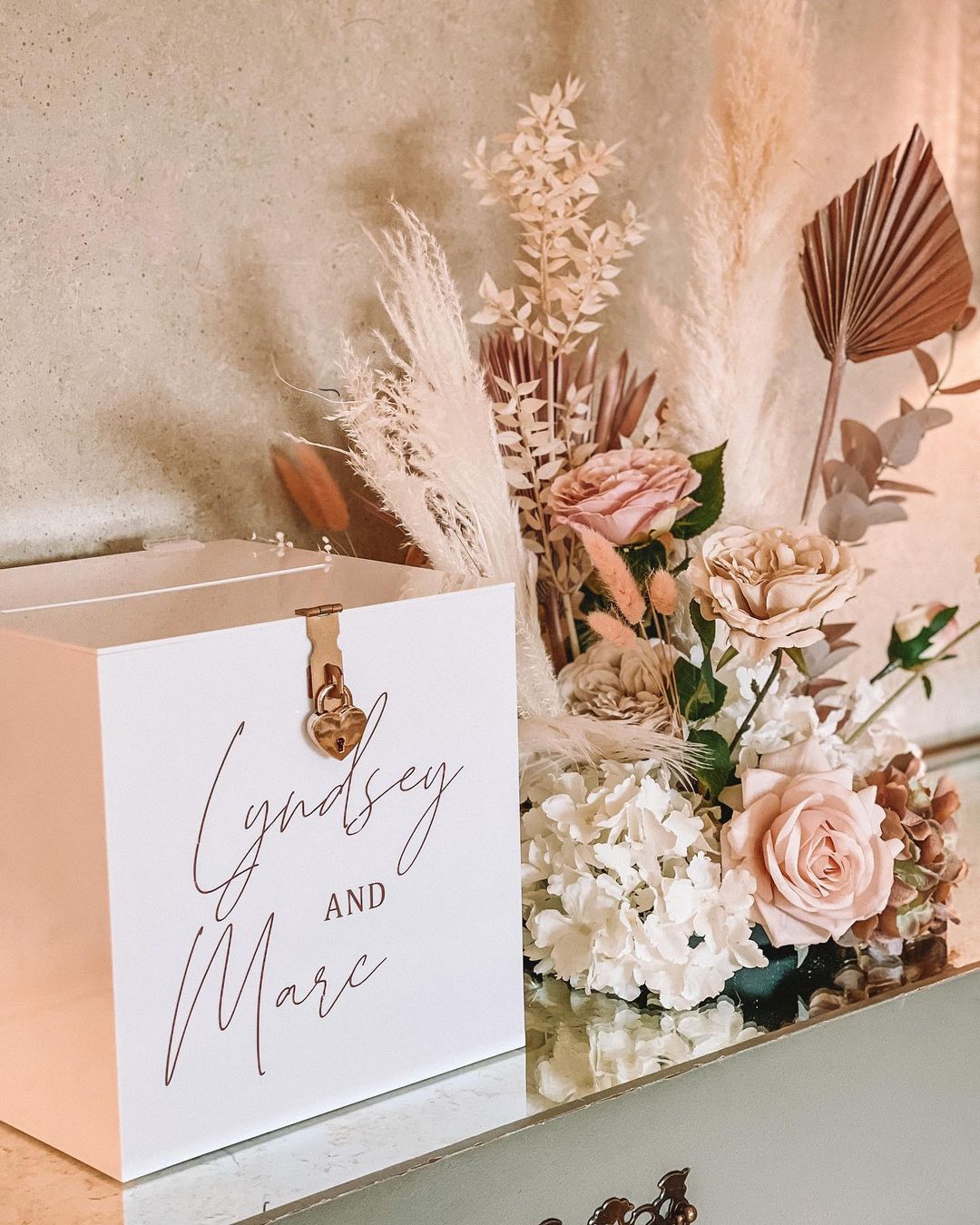 Lastly, have you decided on who will be capturing your dream day?
"The star of the show. I booked none other than Mark Douglas, Image 31 Photography. Mark is an amazing photographer who I met years ago. Mark and I got flown to do a destination wedding in Spain and we spent 4 days together in the sun working, a perfect day in the office! After building such a fabulous relationship with Mark and because we have been following each other for years, he knows exactly what I want and don't want. I much prefer candid shots and images capturing the moment.
RELATED TO: The Bride Diaries: Caitlyn Says 'YES' To The Dress
"I want Mark to capture people laughing and having fun instead of leaning on a tree or awkward posed shots. A lot of people aren't used to being on camera and don't enjoy being in pictures or just don't want to be uncomfortable. I love candid shots because they capture real, natural moments between people who probably never would get a picture together, it makes it much more precious. I just know Mark is the perfect man for the job!"
Stay tuned for our next Friday segment where Caitlyn teases some more details from her dream day!
Have you booked your tickets for the Wedding Journal Show yet? Get yours now while you still can…