Two is better than one, and this season's Fall 2020 collection from Casablanca, "Better Together," is designed to celebrate the exciting beginning of a lifelong partnership, as well as capture the bride's inner confidence.
Modern styles meet with touches of bohemian charm and traditional elements to create twenty-three timeless, on-trend gowns that are as unique as the individual marriage. Get ready for irresistible touches of colour in light shades of blue and green, romantic off-shoulder sleeves, dimensional lace detail, and the Casablanca Bridal staple – sensational beading!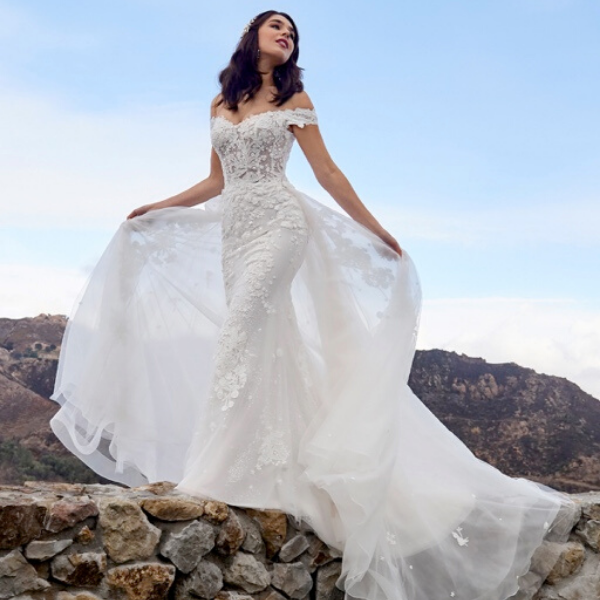 Brides are bound to fall in love with fine fabrics that will make an unforgettable impact, such as Mikado, alluring lace, sparkling tulle and dreamy chiffon.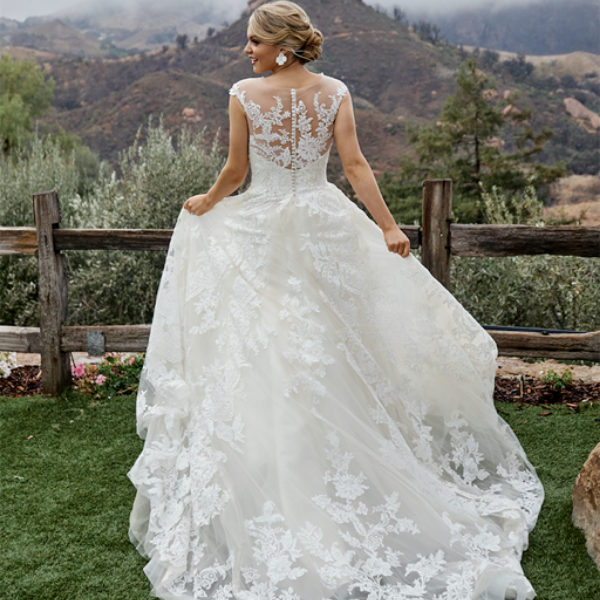 Add-ons include removable skirts, sleeves, capes and veil selections, providing options for multiple looks in one. Infused with undeniable attention to detail, the "Better Together" collection captures the just-married feeling and celebrates the sanctity of eternal partnership.
You can find Casablanca's latest collection and so much more in our online dress finder – where you can filter by designer, fabric, style and shape to find your perfect wedding dress!