We all know planning a wedding can be stressful, and the global spread of coronavirus doesn't help much.
Couples who are planning or have planned a wedding this year, face a whole new level of anxiety and uncertainty. Fear not, we're here help. We've been inundated with questions from our lovely readers —How do I postpone my wedding? What are the latest guidelines? What about my hen party? How to search for new suppliers?
While this is new territory for us all, industry experts included, we've put tp
and while this is unchartered territory for everyone (industry experts included!), you should be aware of how coronavirus may affect—though, hopefully, not—your wedding, particularly in regards to your hired vendors.
Should I Cancel My Wedding?
If your wedding is this summer, you are probably already facing the reality that it will not be the day you have dreamed of. For those getting married in June, July and August this year, you may be able to go ahead with a very small or socially distanced wedding. However if this isn't the day you dreamed of then perhaps you should postpone. If so, you should speak directly with your venue and suppliers, as it is important to understand what the options are and take your time to decide what is right for you. They'll be one of the first to know the regulations when they are announced and will be able to discuss their options and limitations with you.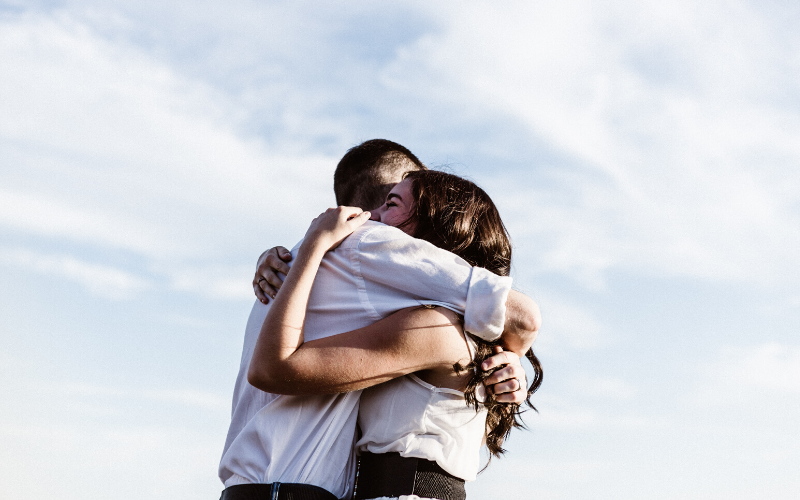 It looks like social distancing measures will continue for majority of the year, so this could still impact fall and winter wedding scheduled for 2020. As soon as we have more information on this, we shall let you know.
How To Plan My Wedding During Corona
Government guidelines are gradually relaxing, planning can start to kick off once again, just a little differently. Wedding Showcases have been cancelled this summer, which gave couples the perfect opportunity to tour different venues and get to know their recommended suppliers. This has led to some venues offering more one-on-one experiences, with guided tours online around their suites and ceremony rooms.
When it comes to shopping for your wedding dress, bridesmaid dresses and groomswear – research is key! Use this time to decide exactly which boutiques you want to visit when they reopen. Our online wedding directory is a great place to start. Our online dress finder showcases wedding gowns from the top designers across the globe, with shapes and styles to suit every bride. Pinterest is also a wonderful tool – once you start pinning, see which designers keep popping up, then check out which boutiques stock them,
Supporting Local
As essential and non-essential retailers start to open their doors, now more than ever we can hit the high street and support local businesses. They too have had to modify their stores and introduce safety measures and new protocols for shoppers.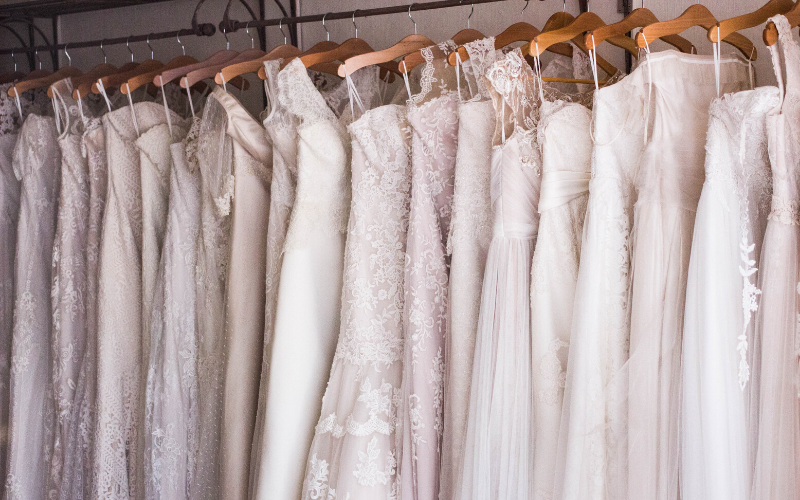 In order for staff and couples to work/shop within social distancing guidelines, spaces should have clear walkways and direction signage where relevant. Bridal stores and groomswear studios will be operating on an appointment basis, they will need the names and addresses of anyone joining your session too – this is just in case the track and trace system is needed.
Many stores are limiting their appointments each day, to minimise the number of people in their space at any given time. Shopping has completely transforms too, in addition to how everyone interacts, the following steps are necessary for a clean and safe environment.
Hand sanitiser will be available to everyone upon entering
Many have extended their showroom hours to create additional appointment availability
There should be a separate holding area for garments that have been tried (might be out of sight)
Plus daily cleaning rotas for high touch surfaces and disinfecting fitting rooms
Contact payment is preferred (if possible)
Appointments can be arranged via telephone or online for many stores – you can ask when booking of any additional protocols that they wish to adhere to.
TOP TIP – We usually advise brides-to-be to start shopping at least nine months before the big day. You don't want to feel rushed into a decision, and it can take several months for your dress to be made and shipped. Plus you might need extra fittings and alterations too.
How Can I Prevent The Spread Of Coronavirus At My Wedding?
If you are getting married later this year, and Coronavirus is still a concern, you have to be prepared. The most important thing is to make sure that you take all possible steps to prevent it.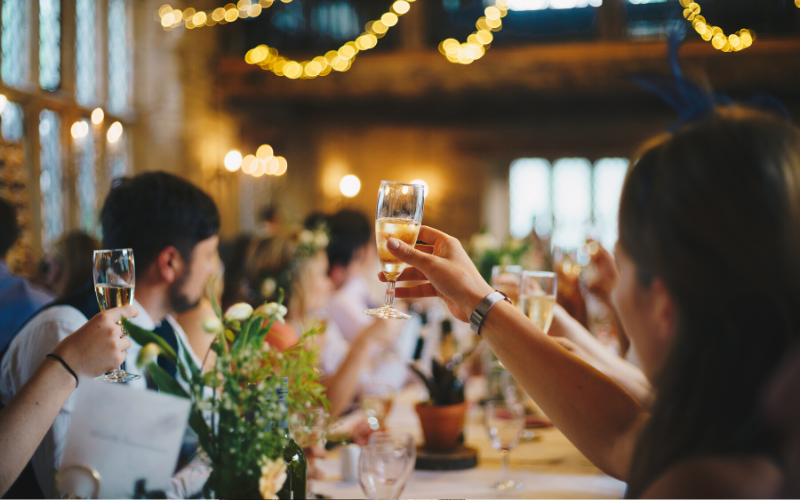 If you do everything that you can to minimise the risk, you will find it easier to relax and enjoy your big day.
Ensure everyone washes their hands
Make sure that there are plenty of hand wash facilities available for your guests. Encourage everyone to wash hands before eating. Miniature hand sanitisers would make a cute wedding favour, don't you think.
Cut out high-risk guests from your invite list
This could be anyone who is travelling perhaps by plane, or someone with flu-like symptoms. You can ask a guest or videographer to help livestream your big day for those missing at home.
Minimise physical contact
At the moment, two metres is the recommended social distancing rule. This means no hugs, kisses or handshakes with anyone outside of your household. You might have to air high-five as you walk back down the aisle.
With sensible precautions, your wedding day should go without a hitch, and your guests should be safe from COVID-19.