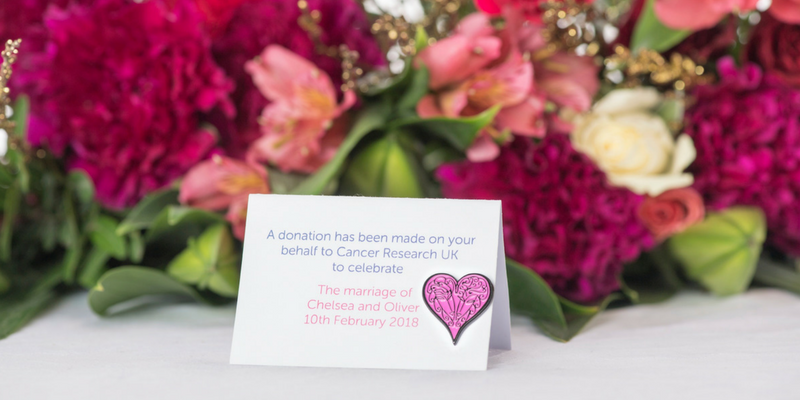 Designer Wedding Favours in Aid of Cancer Research UK
British designer Dame Zandra Rhodes has created two exquisite new limited-edition wedding favours exclusively for Cancer Research UK.
The heart and ribbon-shaped pins were cast from a unique design by Dame Zandra, featuring her bold 'Face' and 'Wiggle' symbols, and are engraved with her signature on the reverse. The pin badges are part of a range of wedding favours in aid of Cancer Research UK which includes badges, wristbands and packets of forget-me-not flower seeds.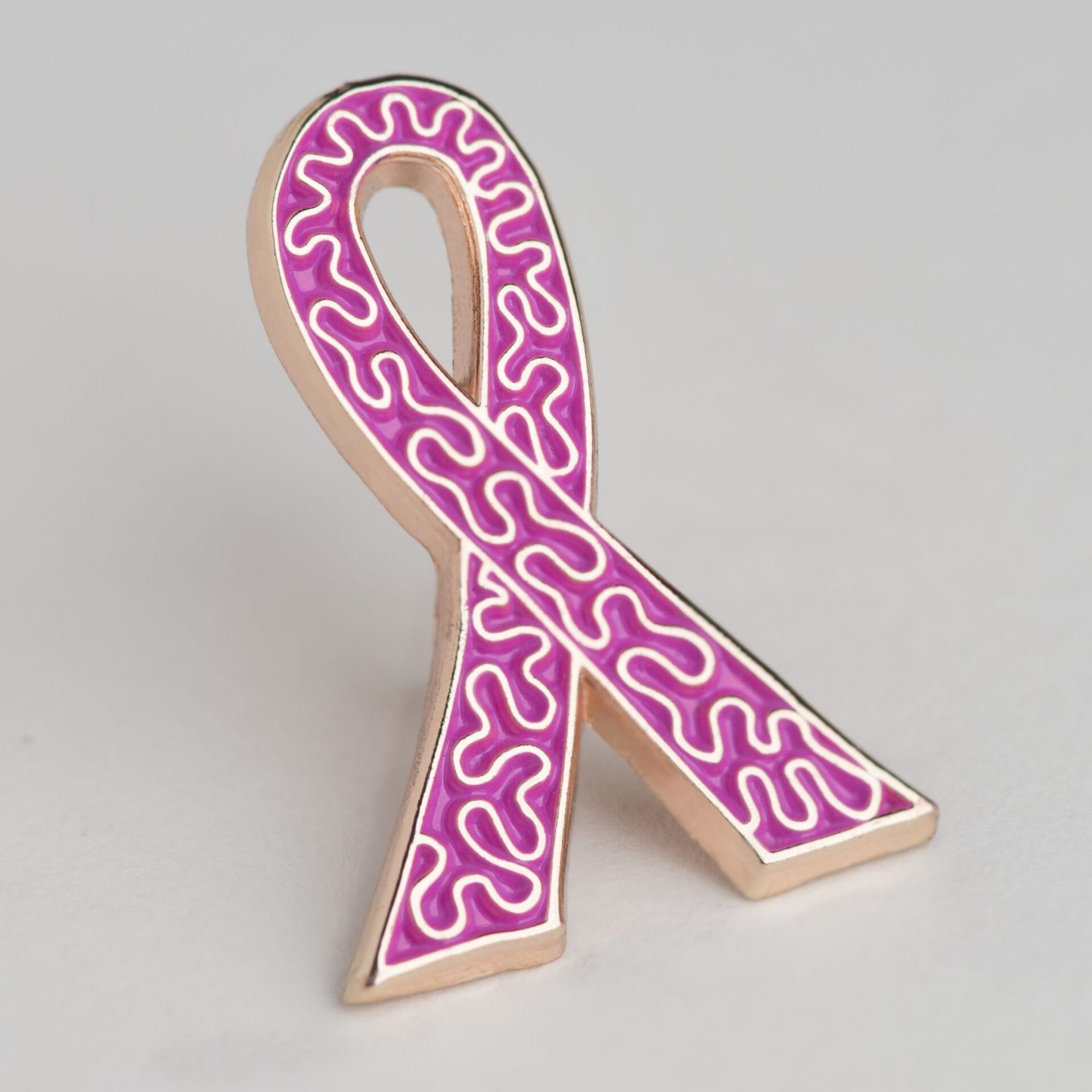 As well as making a beautiful gift, the favours are a touching way to celebrate a friend or family member surviving cancer, or to remember a loved-one. In return, Cancer Research UK asks couples to make a suggested donation for each favour (£2.50 per Dame Zandra Rhodes pin badge) which goes towards the charity's life-saving work into the prevention, diagnosis and treatment of all cancers. Dame Zandra said:
"I wanted to create a design that had a meaning to me and chose classic Zandra Rhodes imagery; The Face and The Wiggle to enhance and beautify the pins. The ribbon is a worldwide symbol for giving and good will recognised wherever it is seen. It shows the wearer cares and believes in the power of the symbol. So many people's lives are touched by cancer and couples buying these favours are doing a wonderful thing to help Cancer Research UK's life-saving work. I'd like to thank them for their incredible support."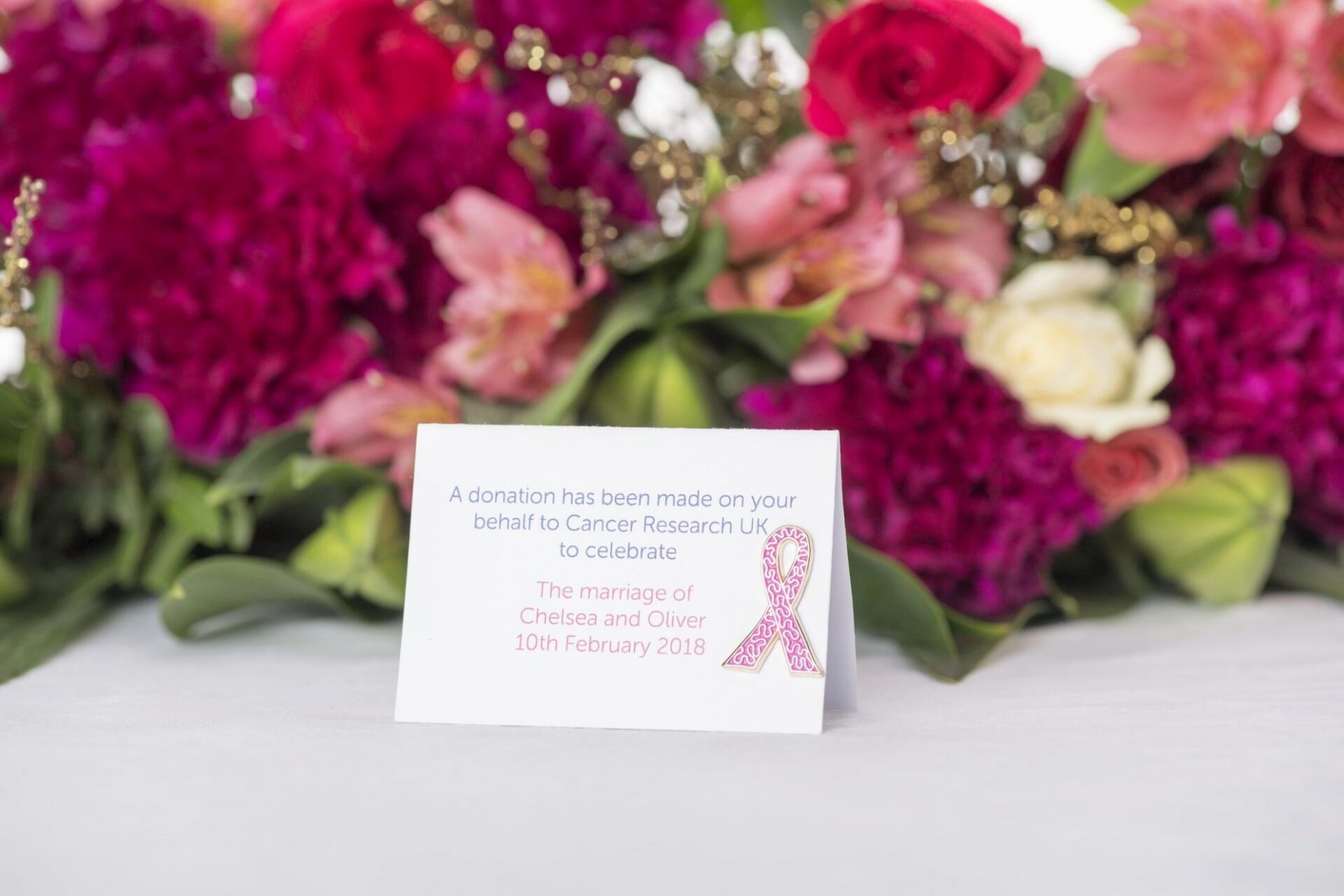 For more information or to order the wedding favours visit: cruk.org/favours