Get your Pinterest boards ready with this real-life wedding full of block colours, creative décor and cuteness overload!
Today we are bringing you a real-life wedding full of colour, creative décor and adorably cute moments! Róisín O'Driscoll and Michael Doherty from Dublin said 'I do' with a classic church wedding followed by a cosy and Pinterest-worthy reception at Tinakilly Country House.
Our bride is even a designer for the one and only Pennys / Primark and we're obsessed with all her creative décor tips and accessories! Keep on scrolling for some aesthetically pleasing wedding inspiration… you're going to want to screenshot some of these for your own Pinterest boards!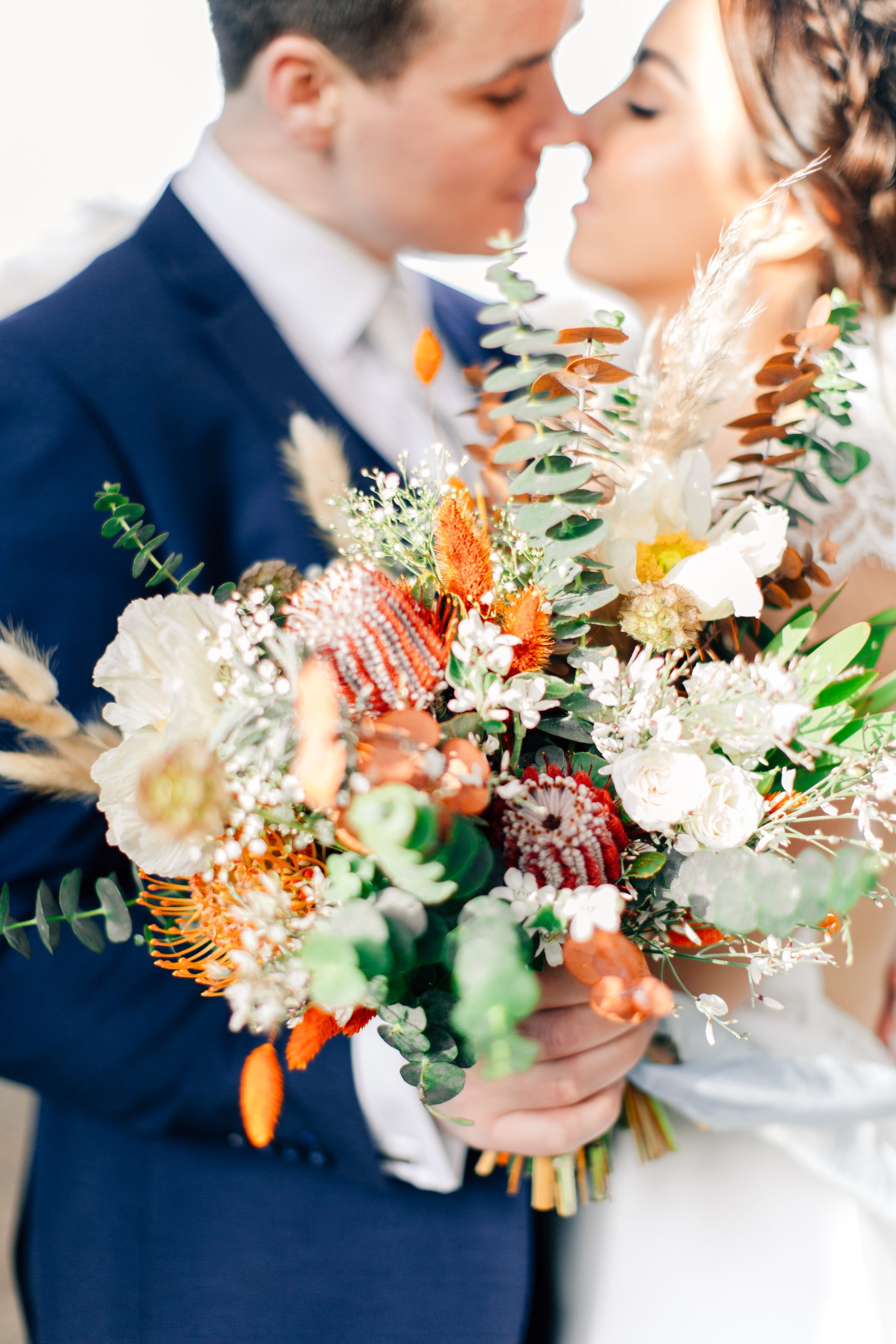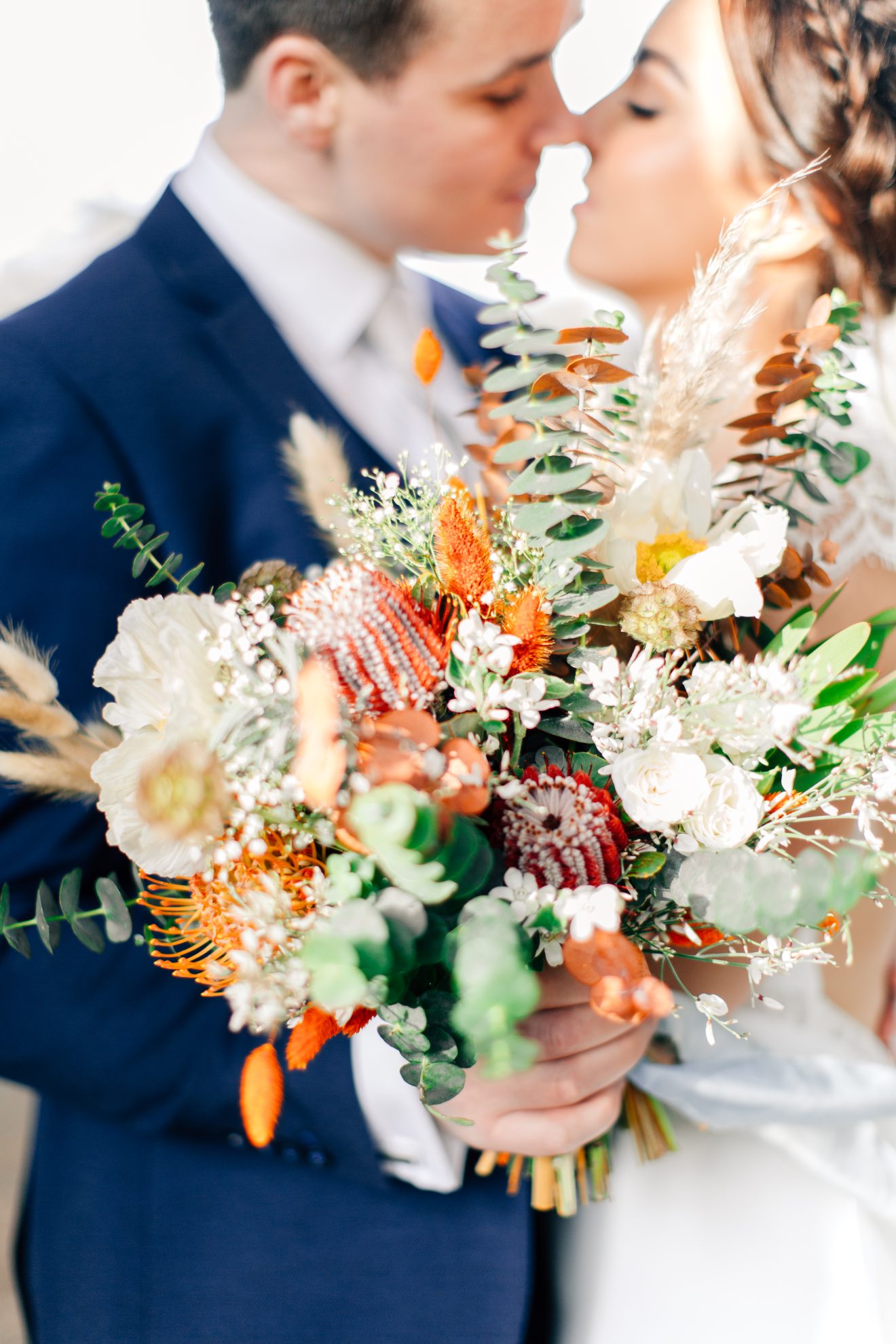 HOW THEY MET
It all started with a summer romance for Michael and Róisín who met on June 4th 2016 when they were headed to Forbidden Fruit Festival which soon led to their first date where they danced the night away at Whelan's Bar.
"Michael (ever the gentleman) was heading to the drinks tent and offered to get the girls drinks and that was probably the first time we spoke," Róisín says.
"We didn't start properly chatting until later in the evening just before Tame Impala started playing. There's very different ideas among our friends as to who played cupid, but we have to give a special credit to Fiona, Danielle and Shaun. A few weeks later, we went on a date and ended up dancing the night away in Whelan's Bar."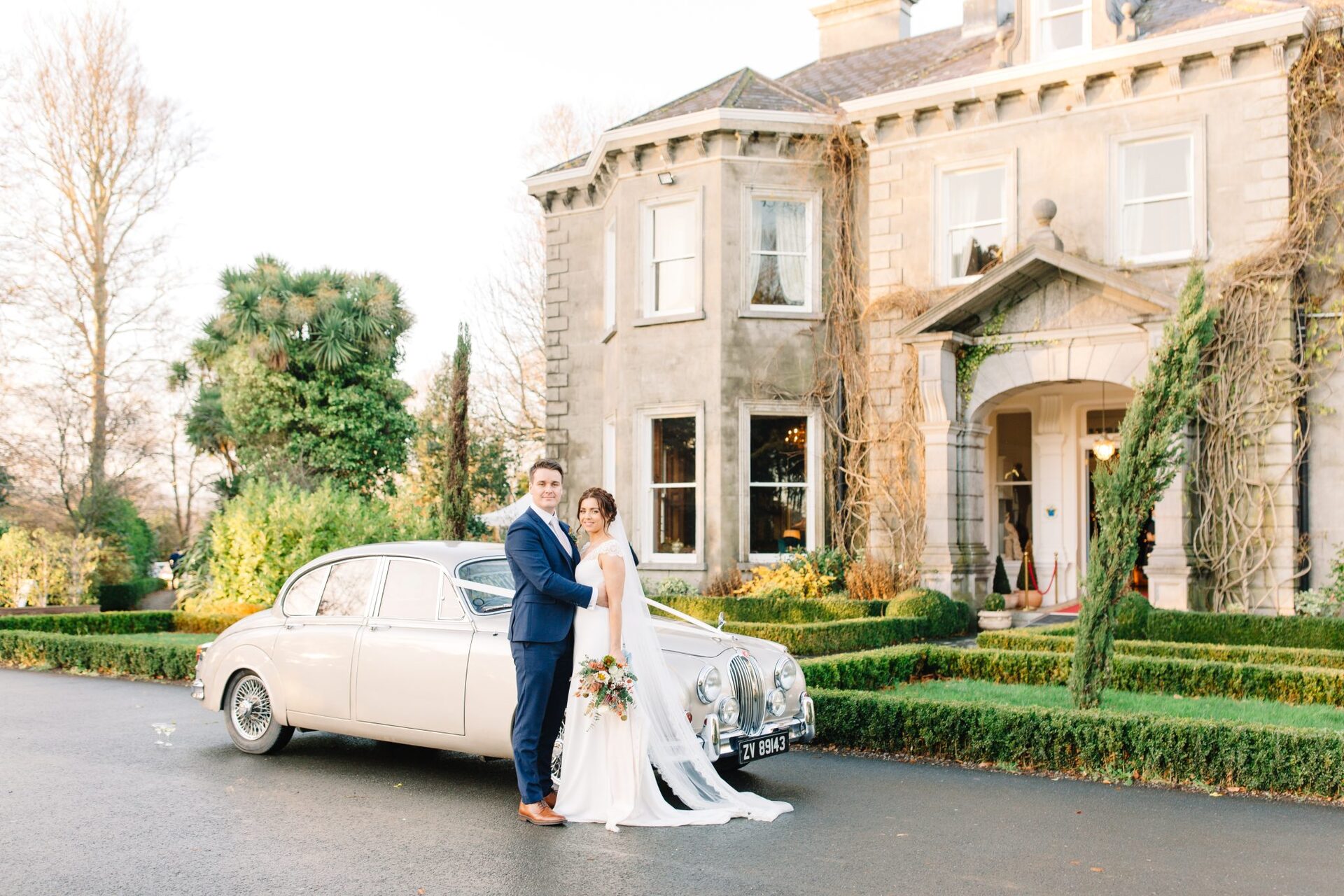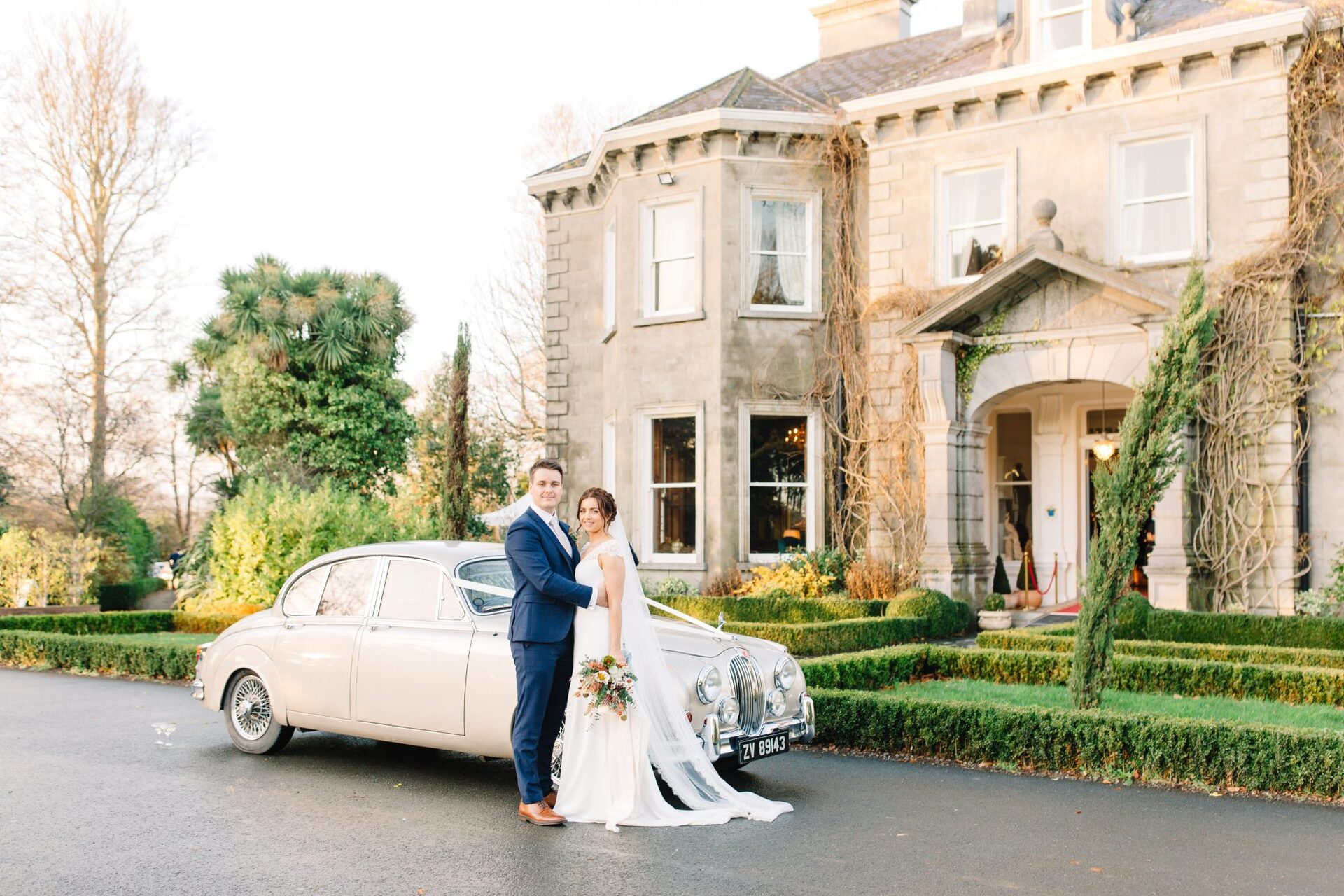 THE PROPOSAL
Fast forward to October 2019 when Michael planned a mountain top proposal overlooking the breathtaking views of the Wild Atlantic Way on their trip to Valencia Island in Kerry.
RELATED TO: A Modern Fairytale: Hannah & John's Dublin City Wedding
Róisín continues: "We were on a trip to one of my favourite places in Ireland, Valencia Island in Kerry. My grandad was from the Island and it's such a special place for me and my family, so the whole proposal was very sentimental.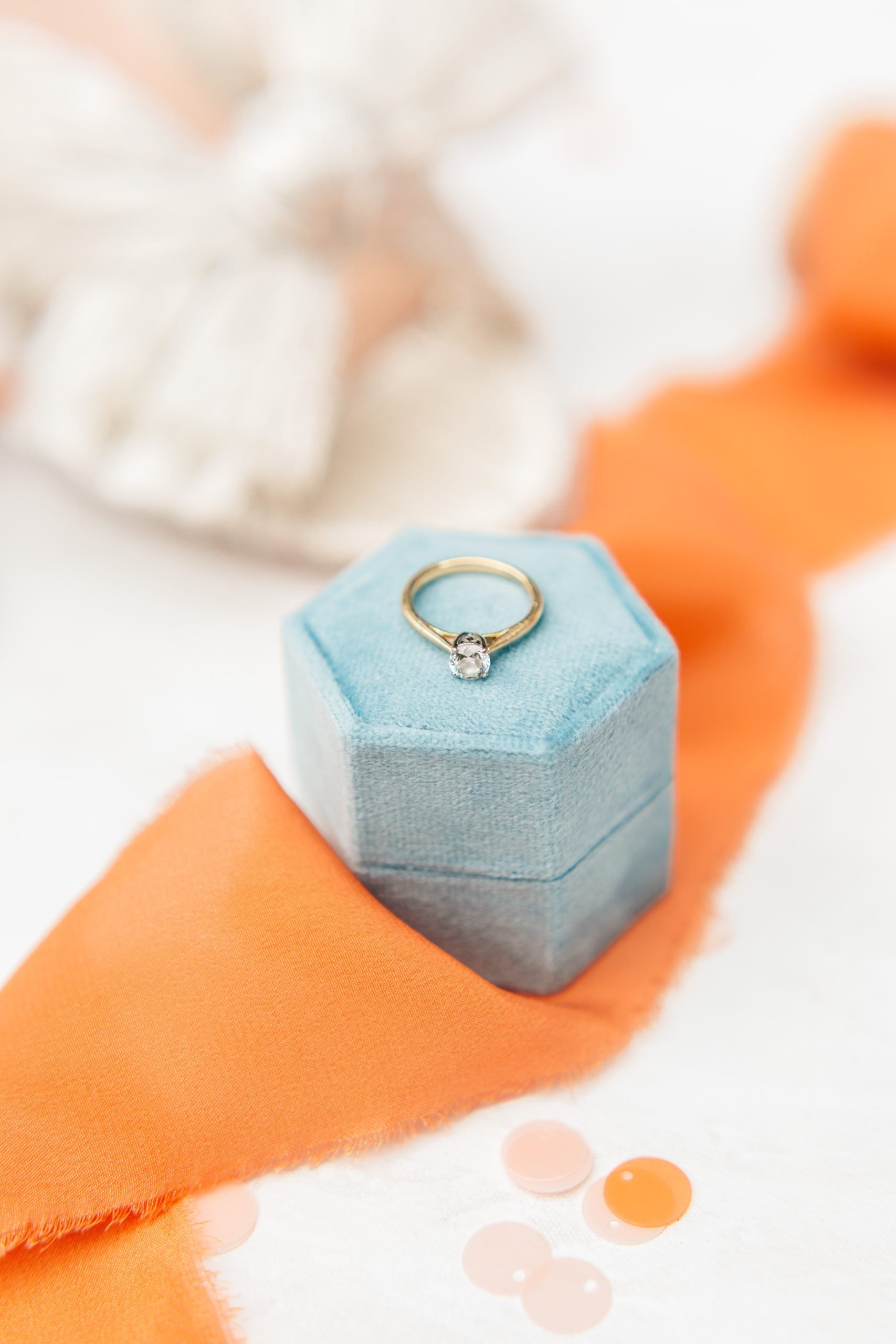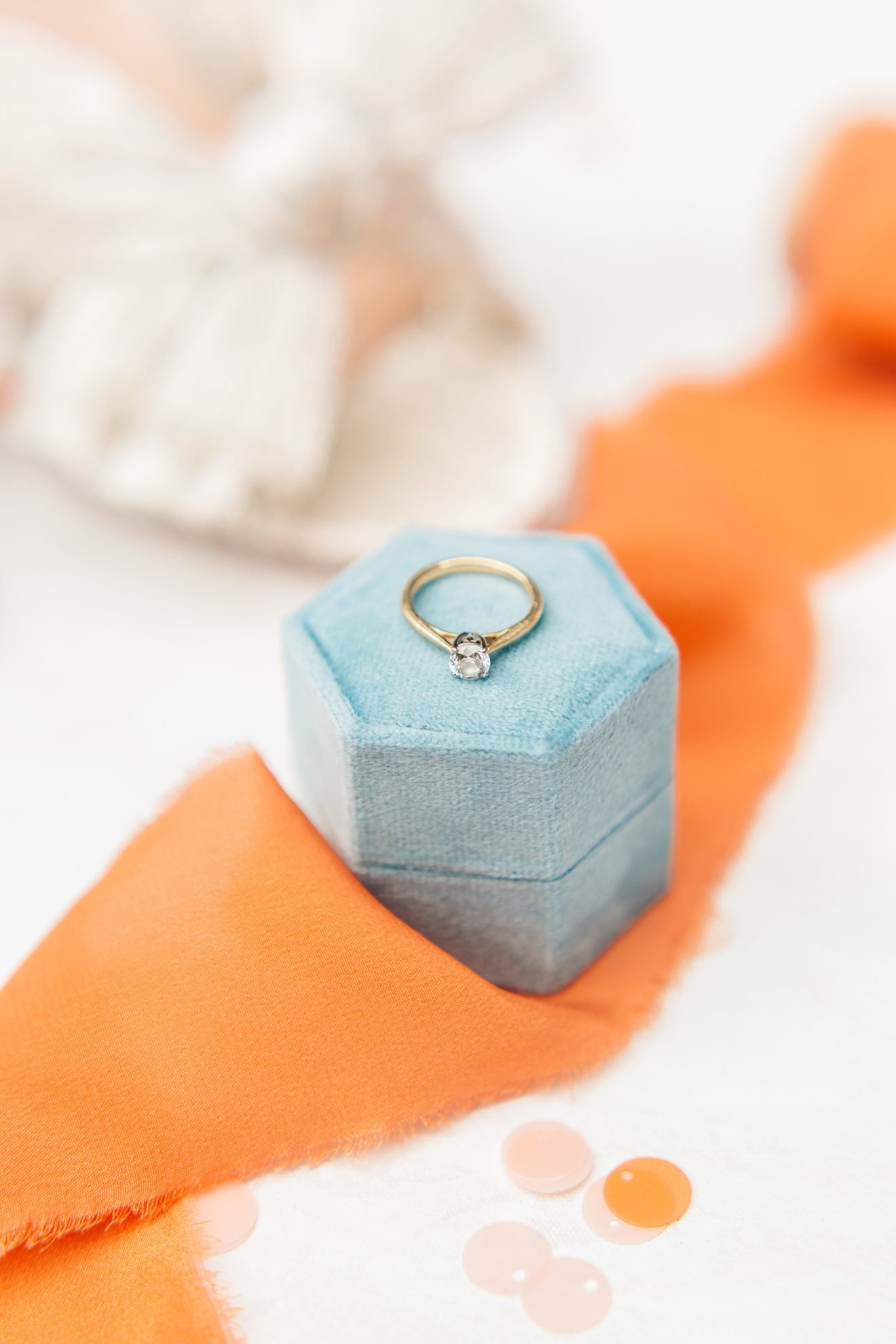 "Looking back now Michael was so on edge, which is not like him at all! Normally, he's so laid back he's pretty much horizontal," she laughs. "We set out to walk up Geokaun Mountain and as we reached the cliff edge Michael was hurrying me along telling me to stop 'dilly dallying', which was so strange.
"As I walked ahead of Michael to the end of the path overlooking the Atlantic Ocean, he asked 'is this a good spot?' When I turned around, there he was on one knee holding the ring tightly as The Wild Atlantic Winds almost blew us away. Of course, I said 'YES!'"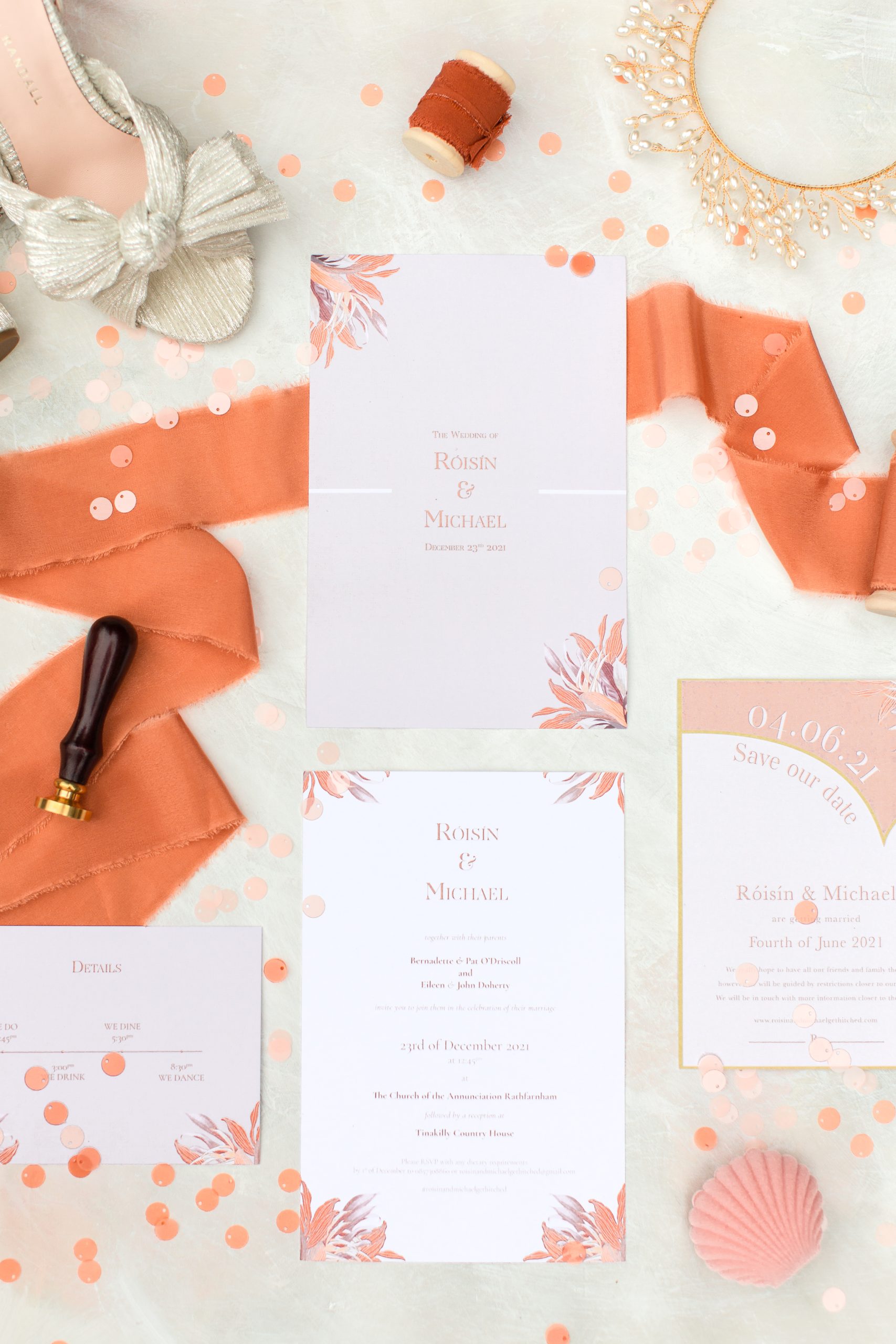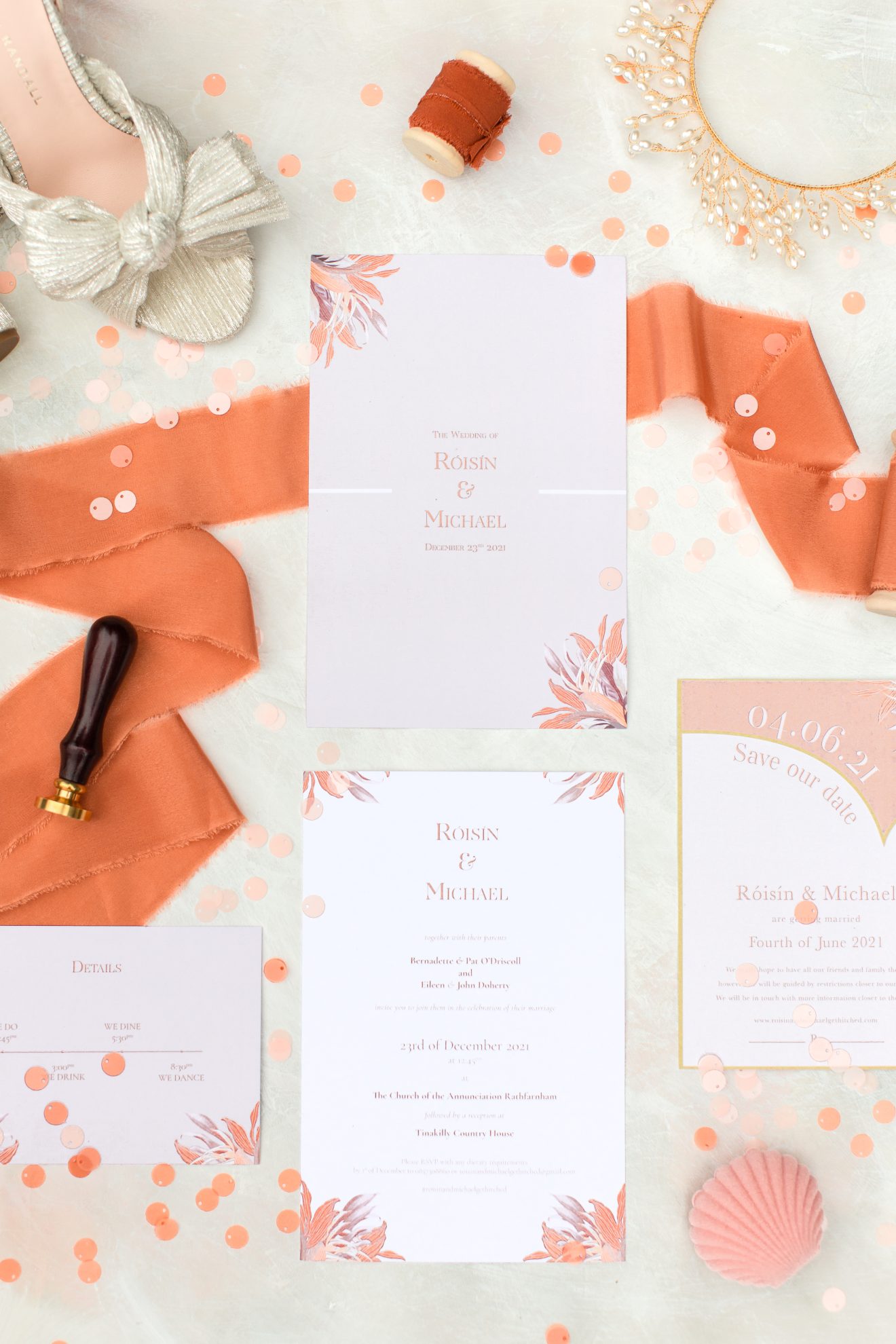 THE PLANNING PROCESS
With Róisín being a designer for Primark, she let her creative juices run wild when it came to wedding planning! The two created a colourful day on 23rd December 2021 after their original plans for a summer wedding fell through.
RELATED TO: Summer Lovin': Jean and Aisling's Colourful Day at Tankardstown House
"The initial few months of planning were pretty easy compared to the last few. Our pre-Covid guest list was close to 250 so we needed to start looking straight away to find a venue that could accommodate all our family and friends.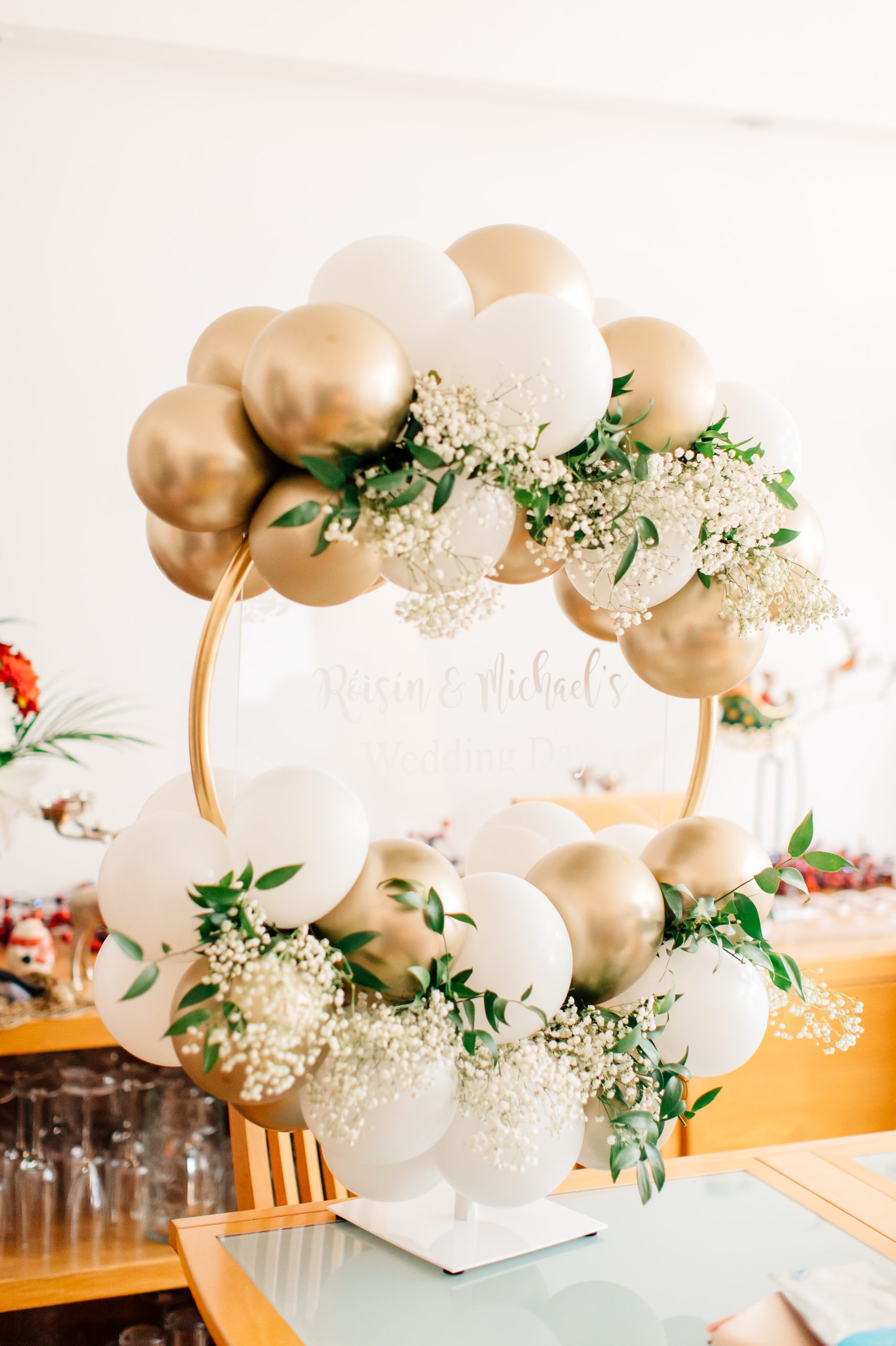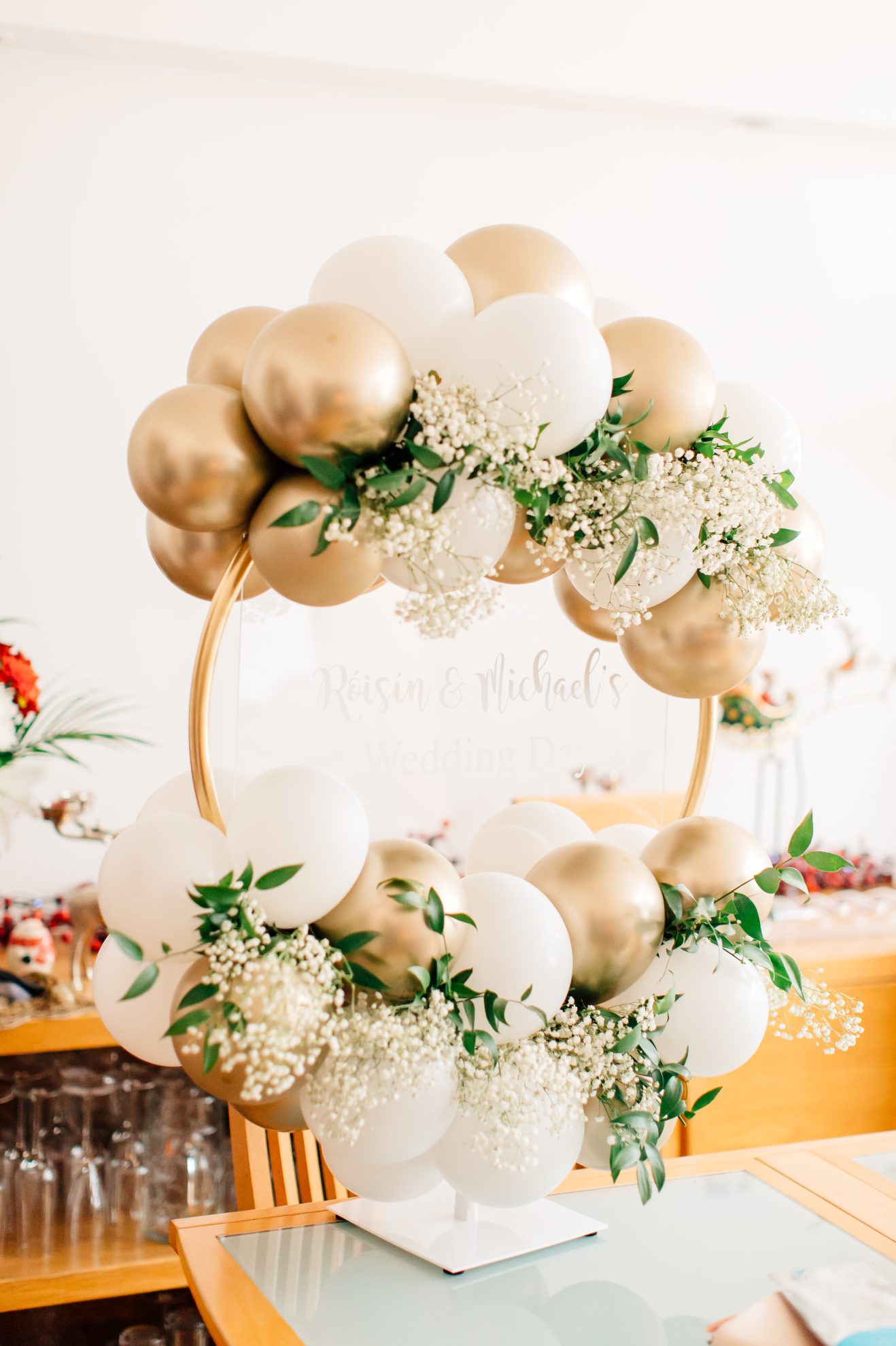 "We booked our venue, band, photographer and videographer all pre-Covid for our original date of June 4th 2021, which would have been our 5th anniversary. As we headed into February 2021, we quickly realised that a 250 wedding in June probably wasn't possible.
"I loved all our suppliers and so was keen to be able to reschedule to a date that suited them all. After a lot of back and forth we moved our date to the 23rd December 2021."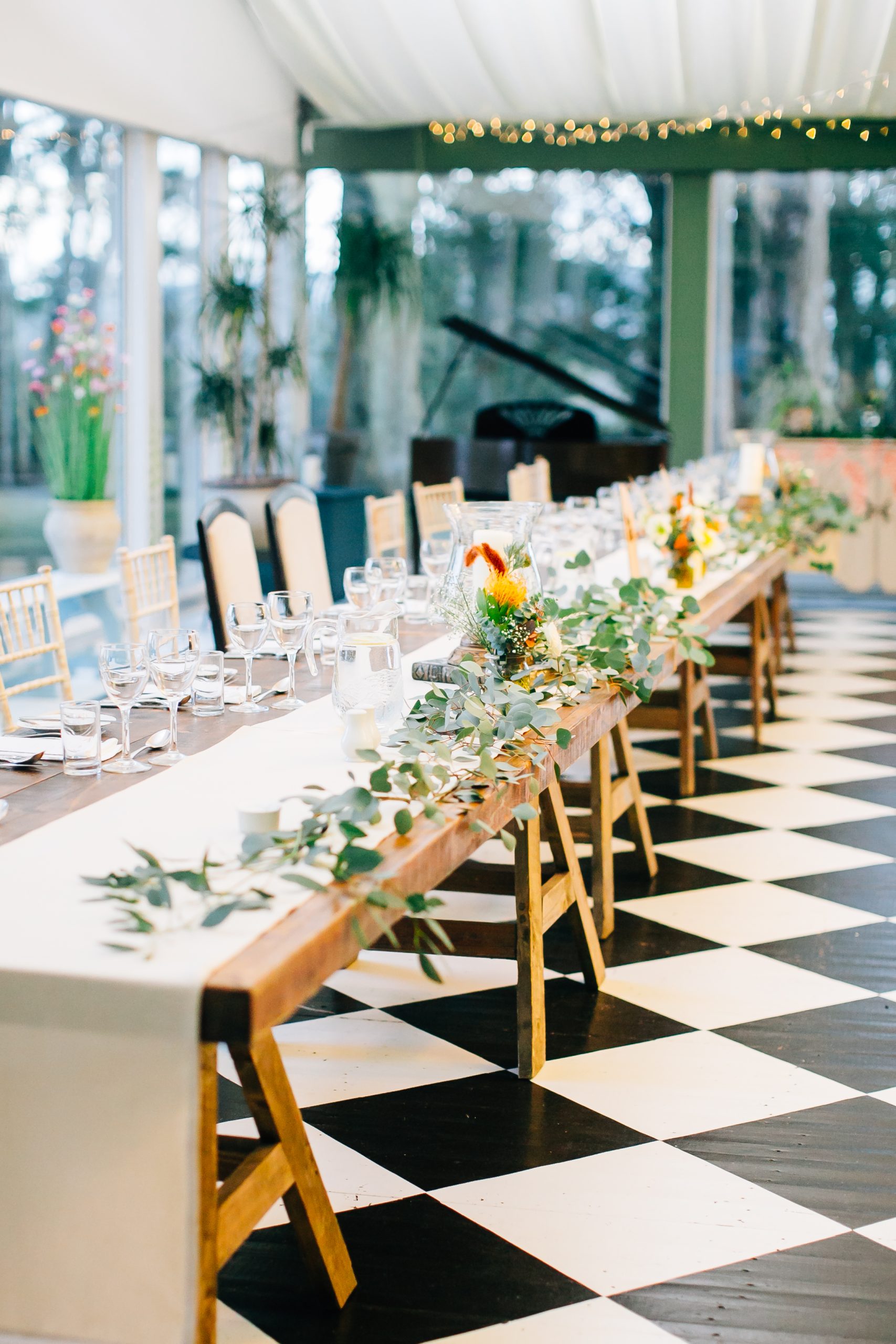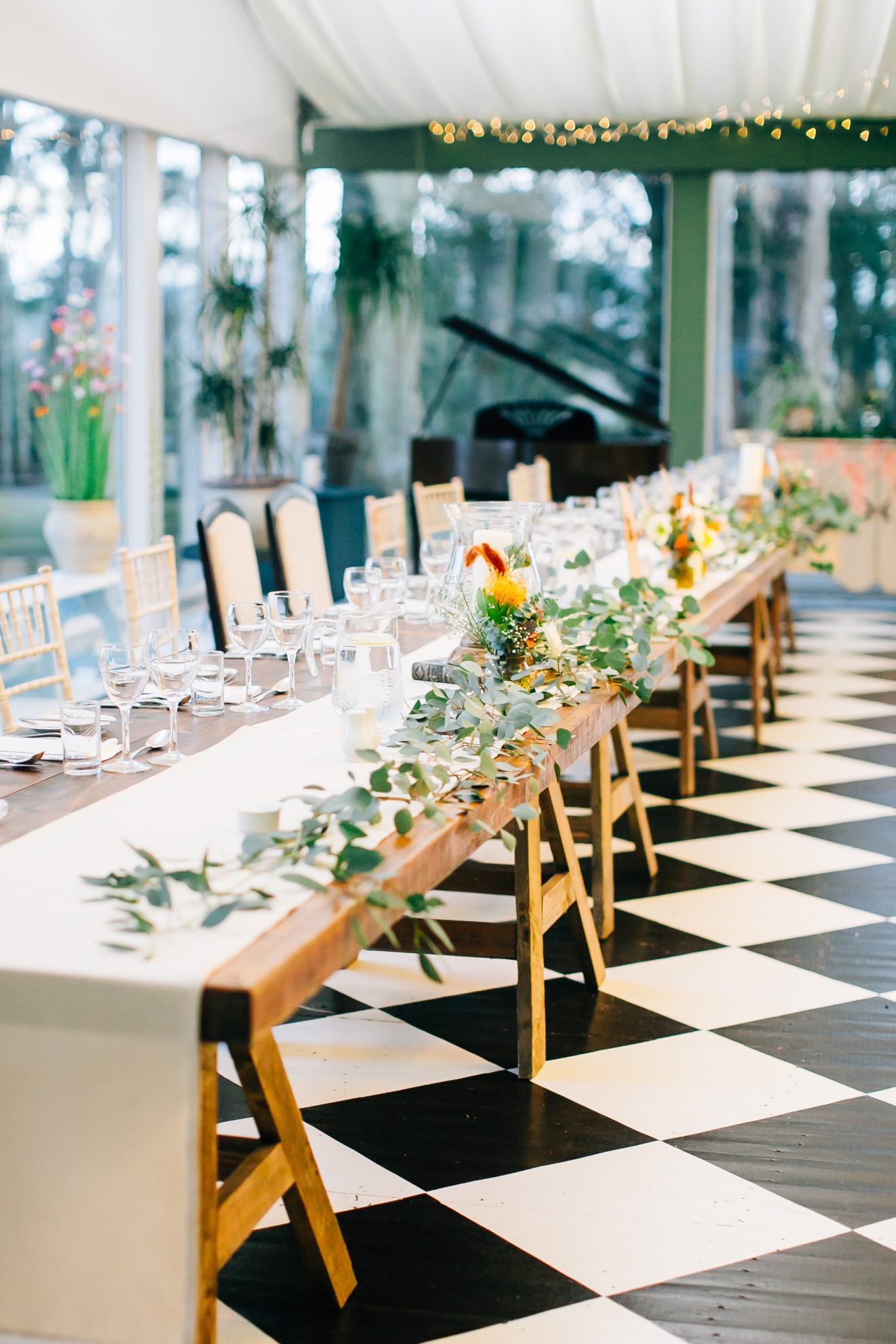 "My favourite part of the planning process was definitely creating the visual direction for our day. My job as a designer meant that I had a good idea of what aesthetic I wanted and loved creating mood boards and sharing these with suppliers to combine our ideas.
"My Dad is also really creative and he helped make custom décor. He made beautiful arched standing screens that our florist was able to work into her arrangements."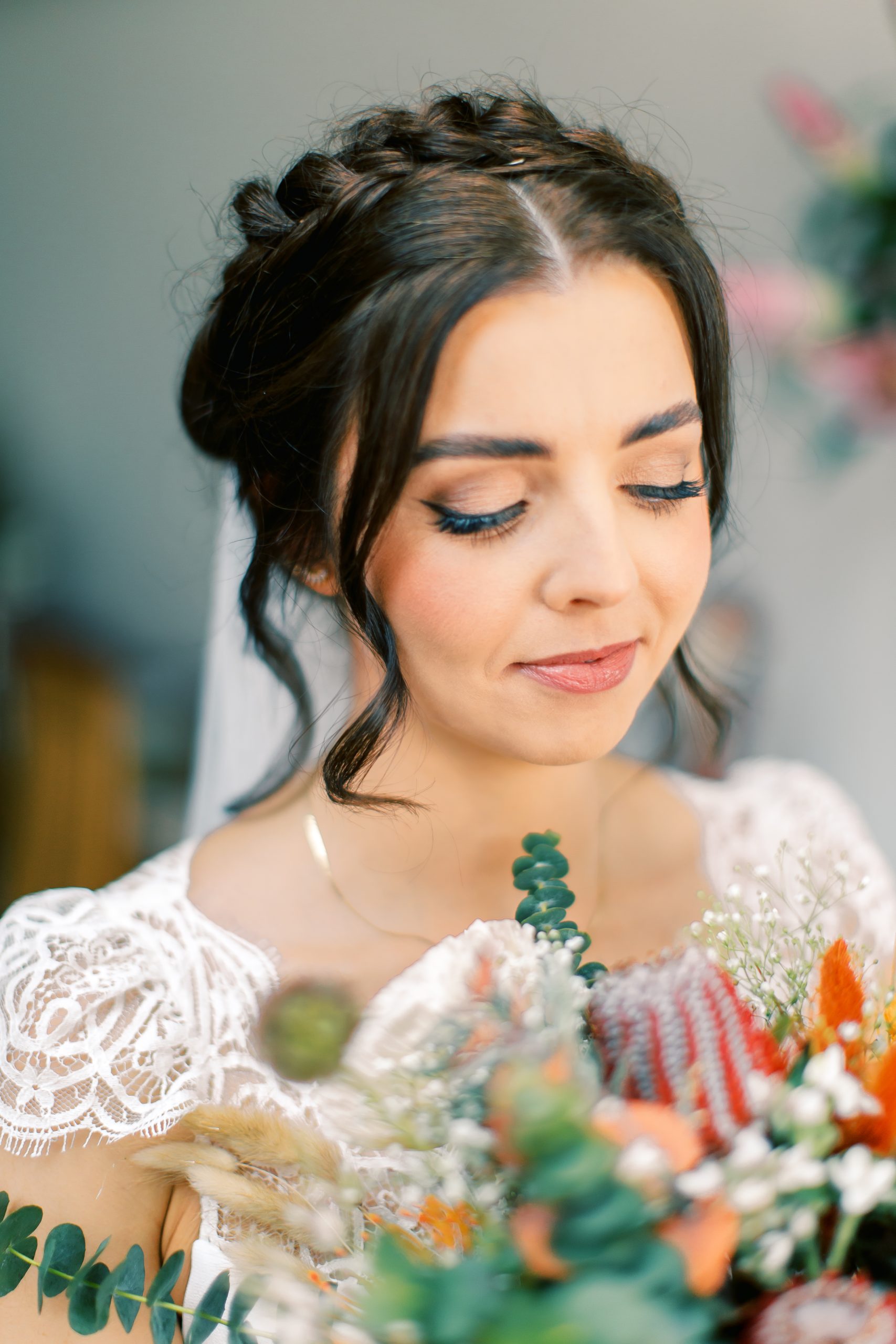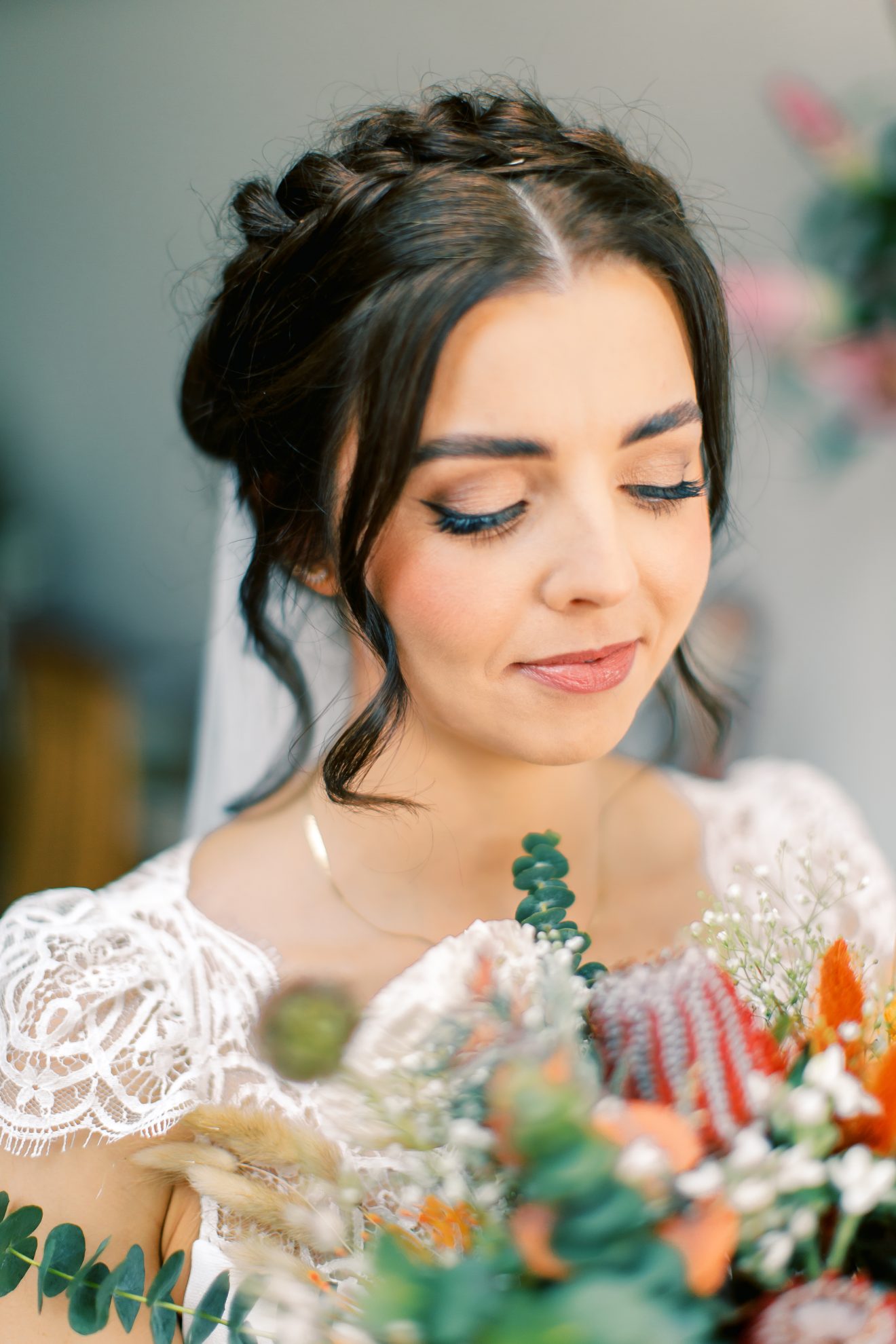 DREAM WEDDING TEAM
Tinakilly Country House was the perfect reception spot for Michael and Róisín's cosy and colourful wedding where they added in their own personal touches.
RELATED TO: Stylish & Sustainable: Gabby & Mark's Nature-Filled Outdoor Wedding
Róisín continues: "I can't recommend our suppliers enough, they were all incredible. The whole team at Tinakilly House are the warmest, most professional group of people. The house and pavilion are so beautiful, the interior décor and details were exactly what I had envisioned for our day.
"Breifne Keogh did my makeup and I loved how radiant it turned out and it lasted into the wee hours of the morning! My hairdresser Emma also did an amazing job. I was so nervous about having my hair up as I always wear it down but it was one of the best decisions I made! She's super talented and all the bridesmaids loved their hair on the day."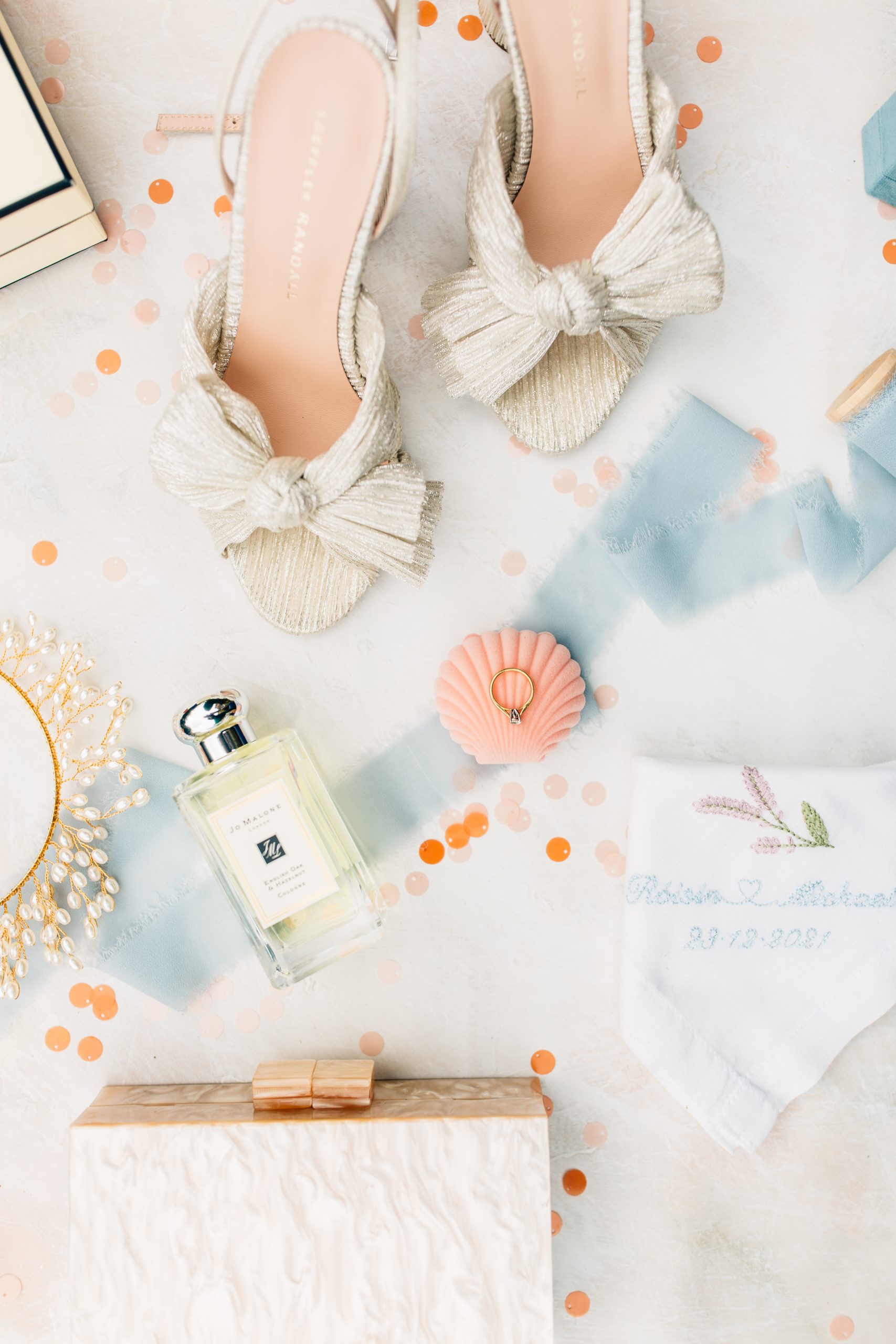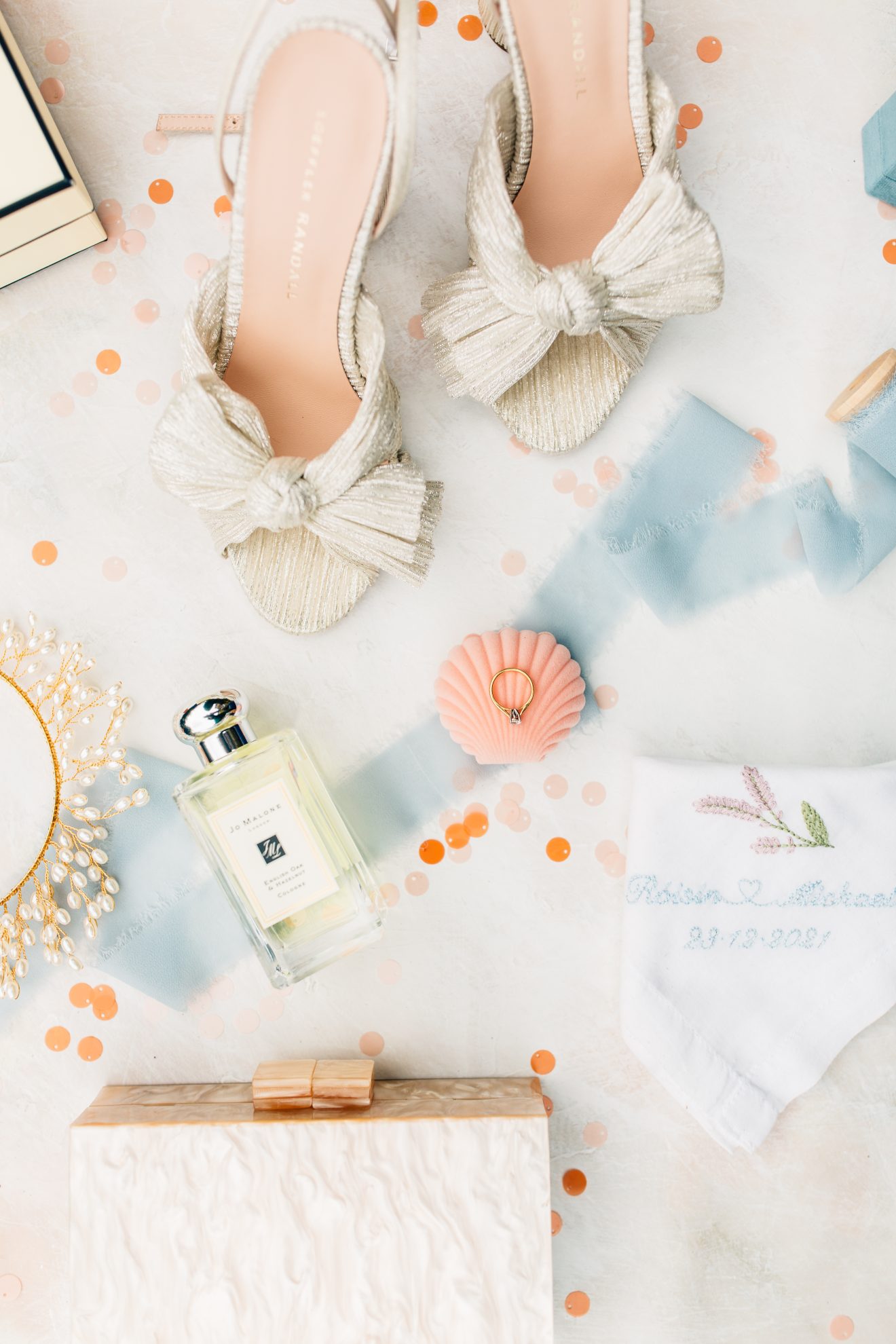 Aisling from Unabloom created a beautiful array of flowers incorporating punchy oranges blended with neutral shades and green foliage.
"Ais made all my floral and green foliage dreams come true," Róisín shares. "The way she balanced colour and brings together flowers and greenery is like nothing else. The church, the venue, all the bridal party accessories and bouquets were all beautiful – she tied together all the different elements of décor seamlessly.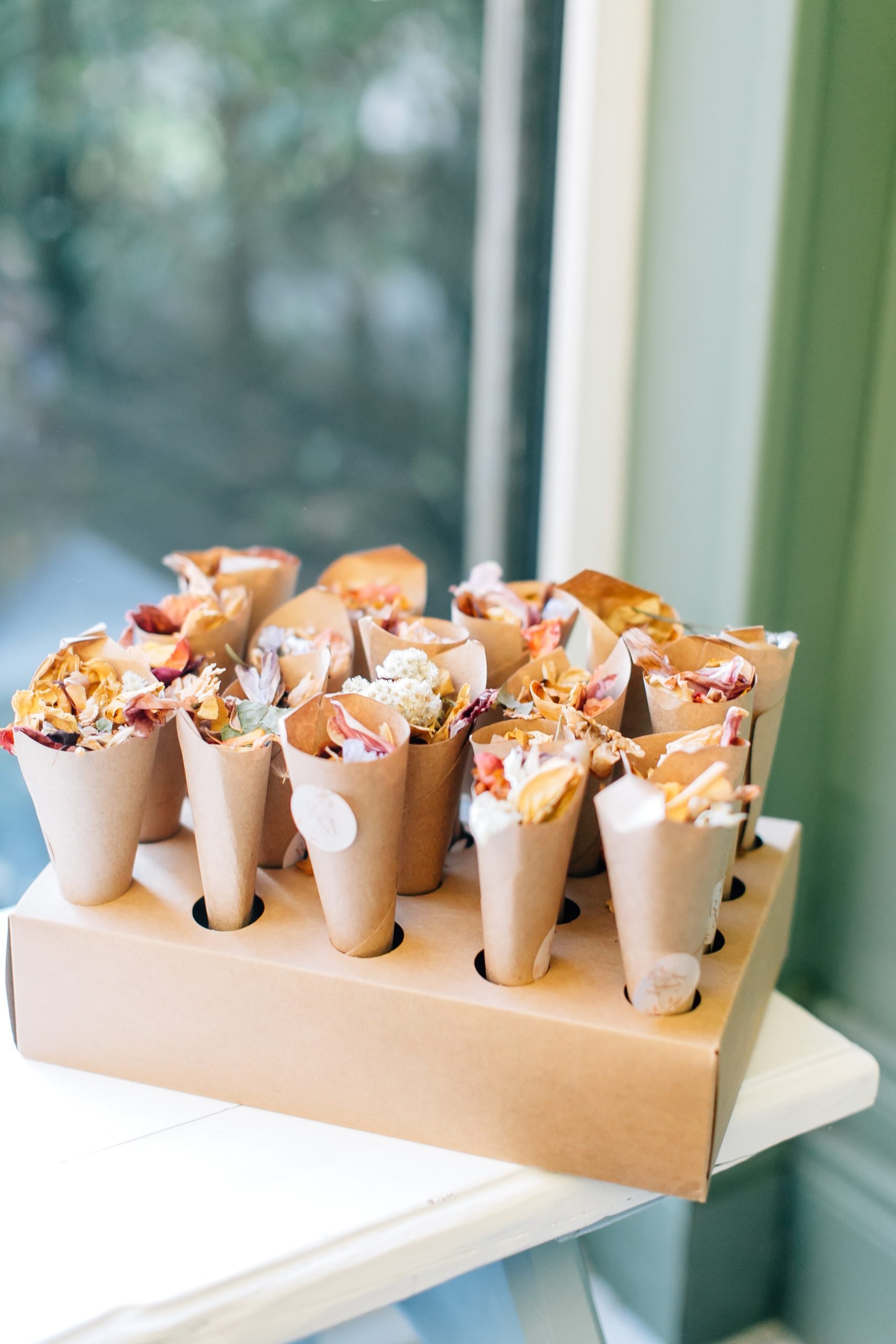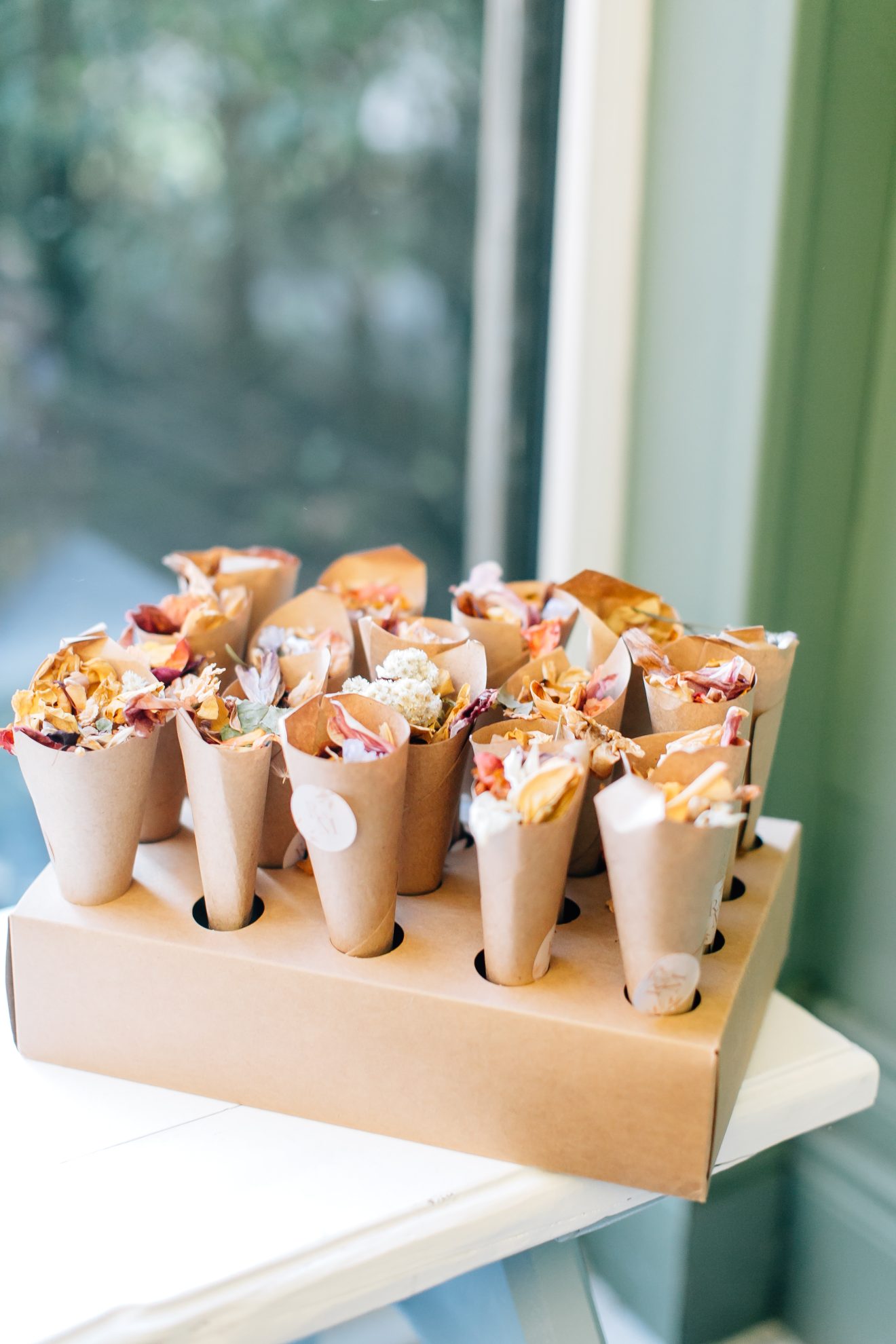 "I went to Edward from Beechtree Workshop for all the personalised signage. He made the most beautiful wooden signage, table plan, table numbers and décor. The pieces were made to such a fine standard with intricate details like script laser cut text and custom monograming."
RELATED TO: Laidback & Luxurious: Meghan & Dónall's Dreamy Day at The Merrion Hotel
Róisín's brother helped design the stationery and Mark from Sooner Than Later printed everything from save the dates to invites, mass booklets and monogramed stickers.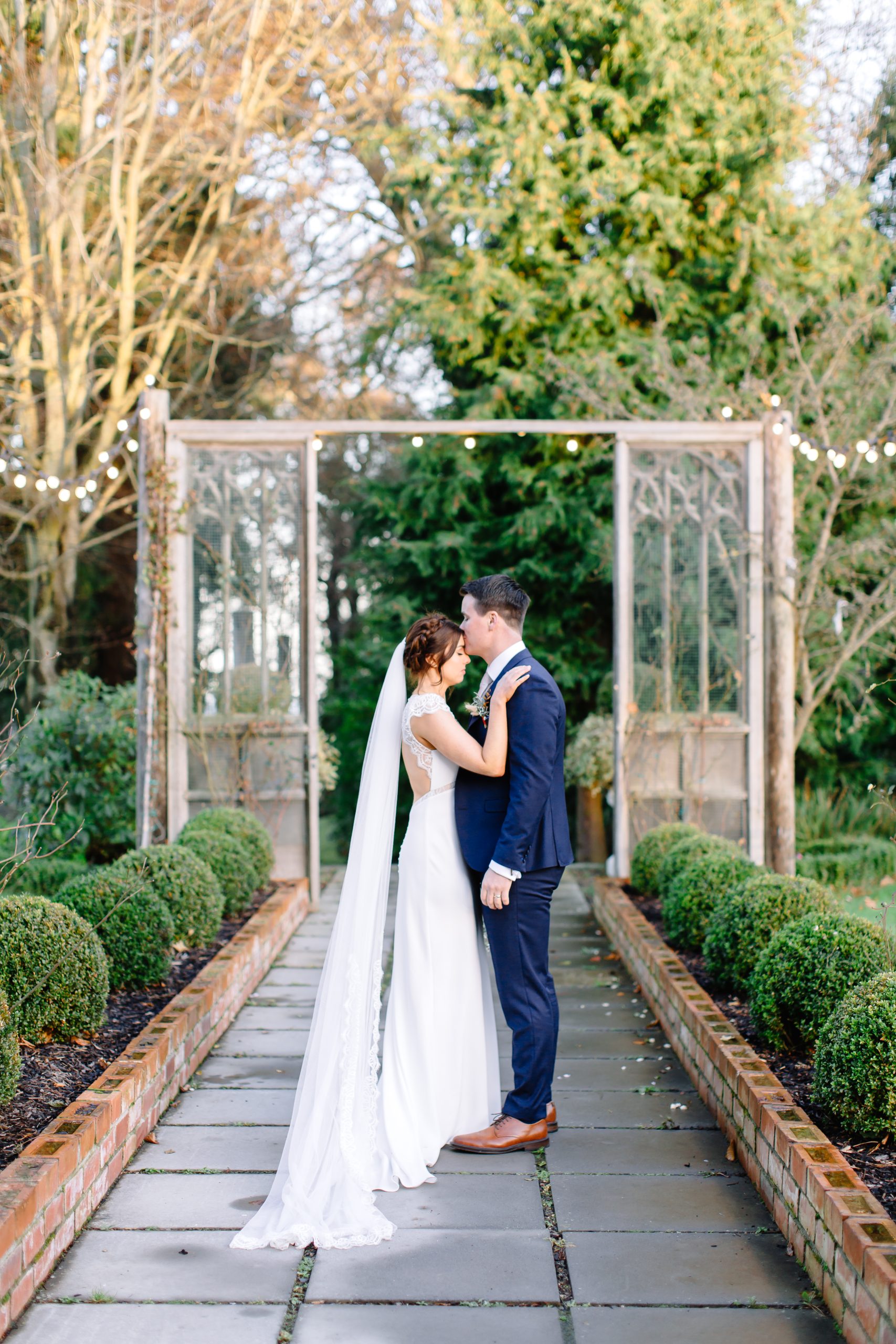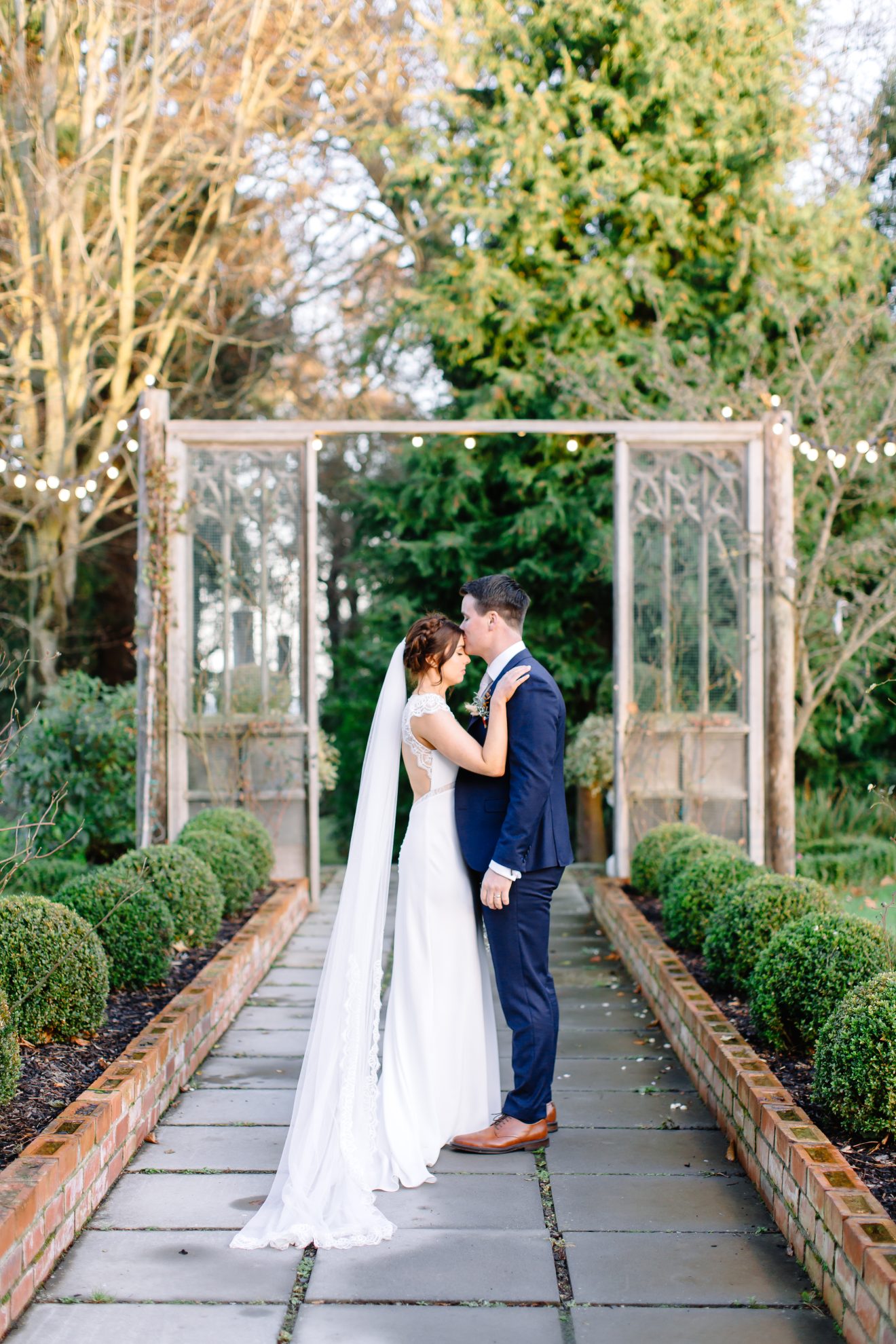 "Working for Penneys, I knew exactly where to head for all the extra décor bits – no one does it like Primark Home! They have a fab range of accessories, frames, candles, lanterns, vases and baskets. I even picked up little travel tubes that we filled with hand gel to give to our guests. Oh and as it was December we picked up a few hot water bottles too to keep us all warm in between photos!"
For music, Róisín and Michael went with The Mixtape who had the dance floor jumping! Laura from Colhoun Creations created a beautiful three-tier wedding cake with soft tones and neutral florals.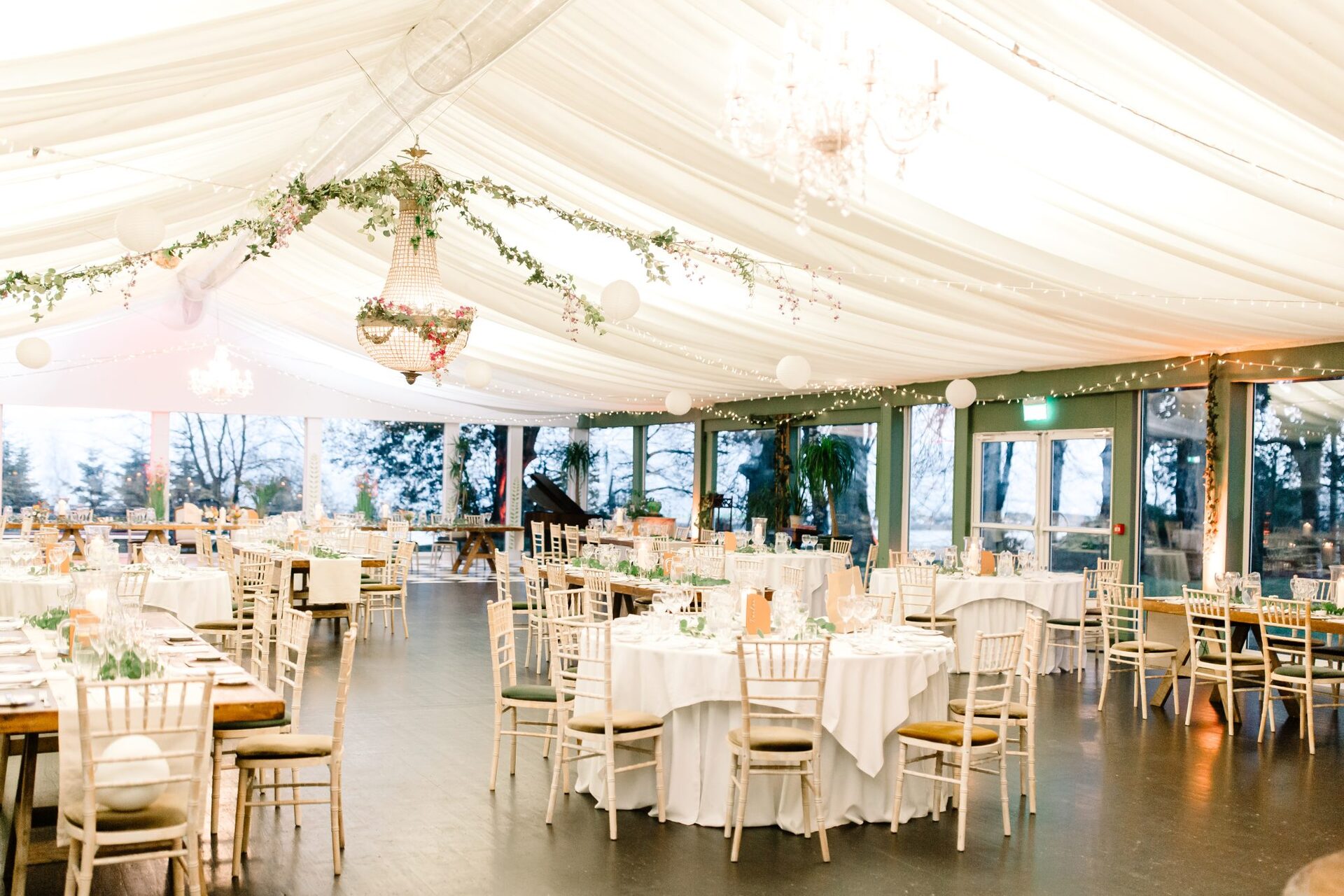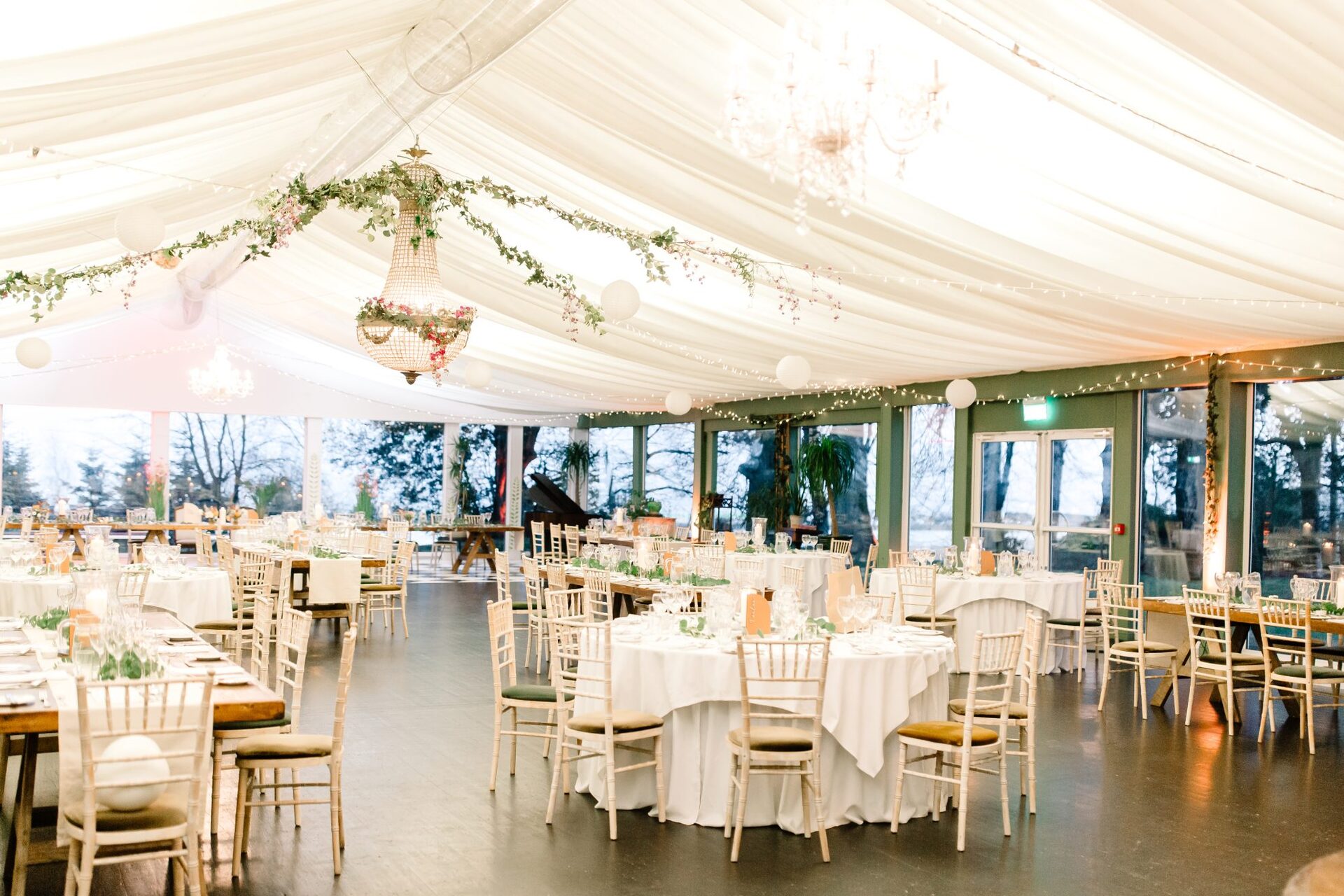 Their wedding transport was provided by Peadar from Classic Wedding Car and Limousine Hire who had them arriving in style in their Classic 1965 Jaguar.
Jenny Wade was the ceremony singer who combined classic and modern songs in her repertoire and put together a personalised play list for the bride and groom.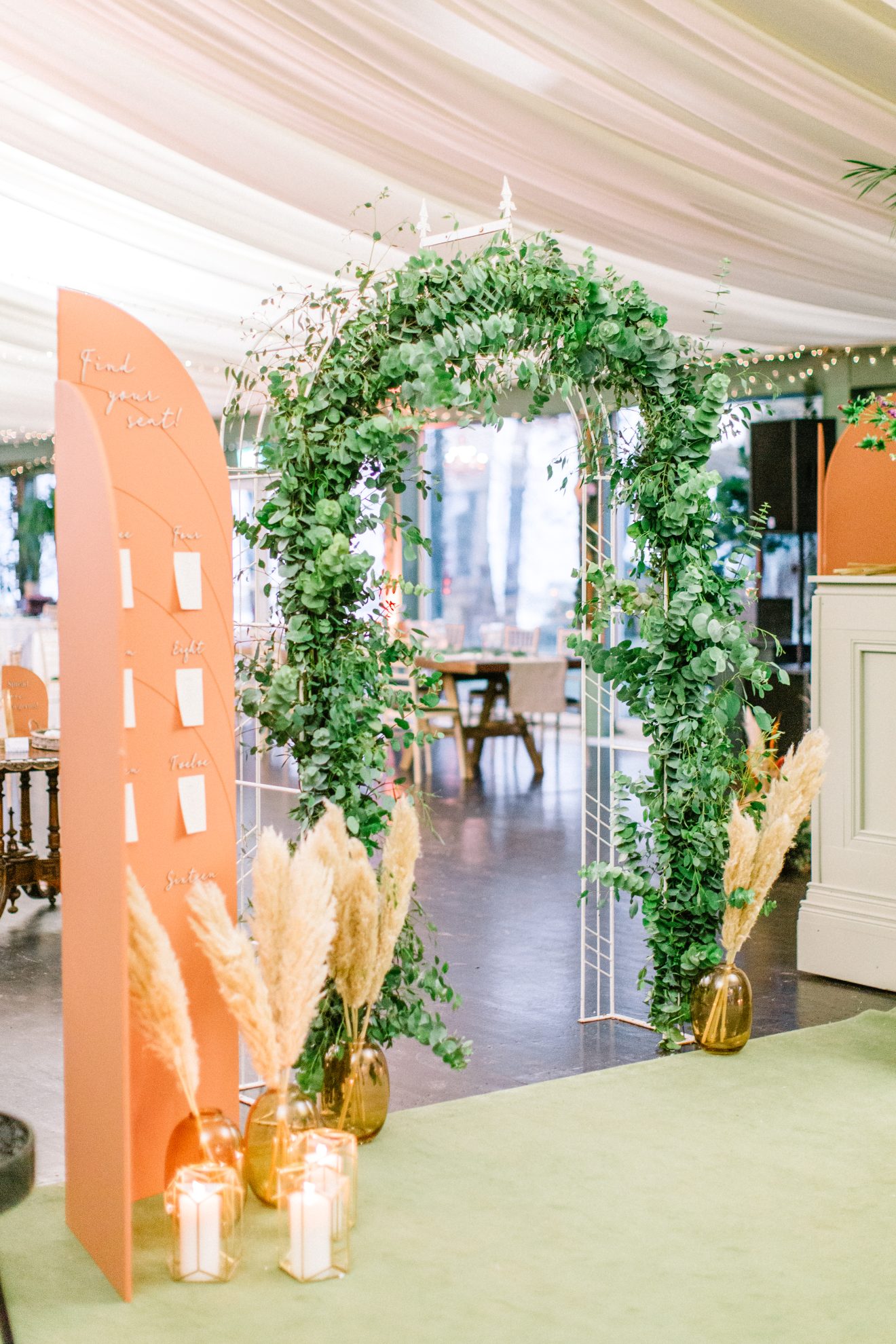 CAPTURING THE DAY
Niamh Smith from The Photography Hub captured the day perfectly with a mix of bright and airy shots and cute candid moments.
Róisín says: "Niamh captured our day perfectly, we can feel the happiness and pure joy radiate through the pictures. She has such a lovely style balancing natural candid and posed images. I loved her light and bright photography and the photos were everything we could have hoped for and more!"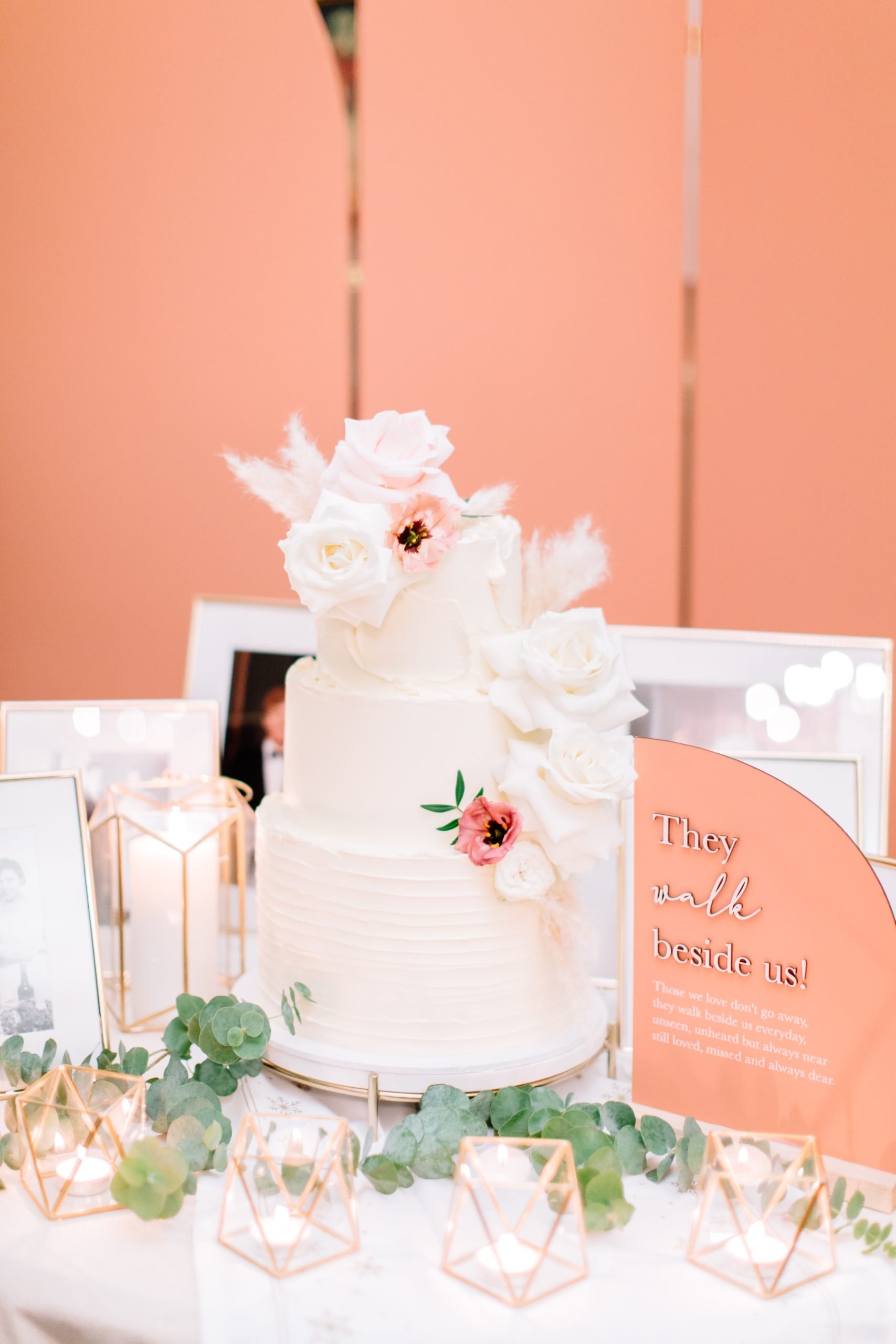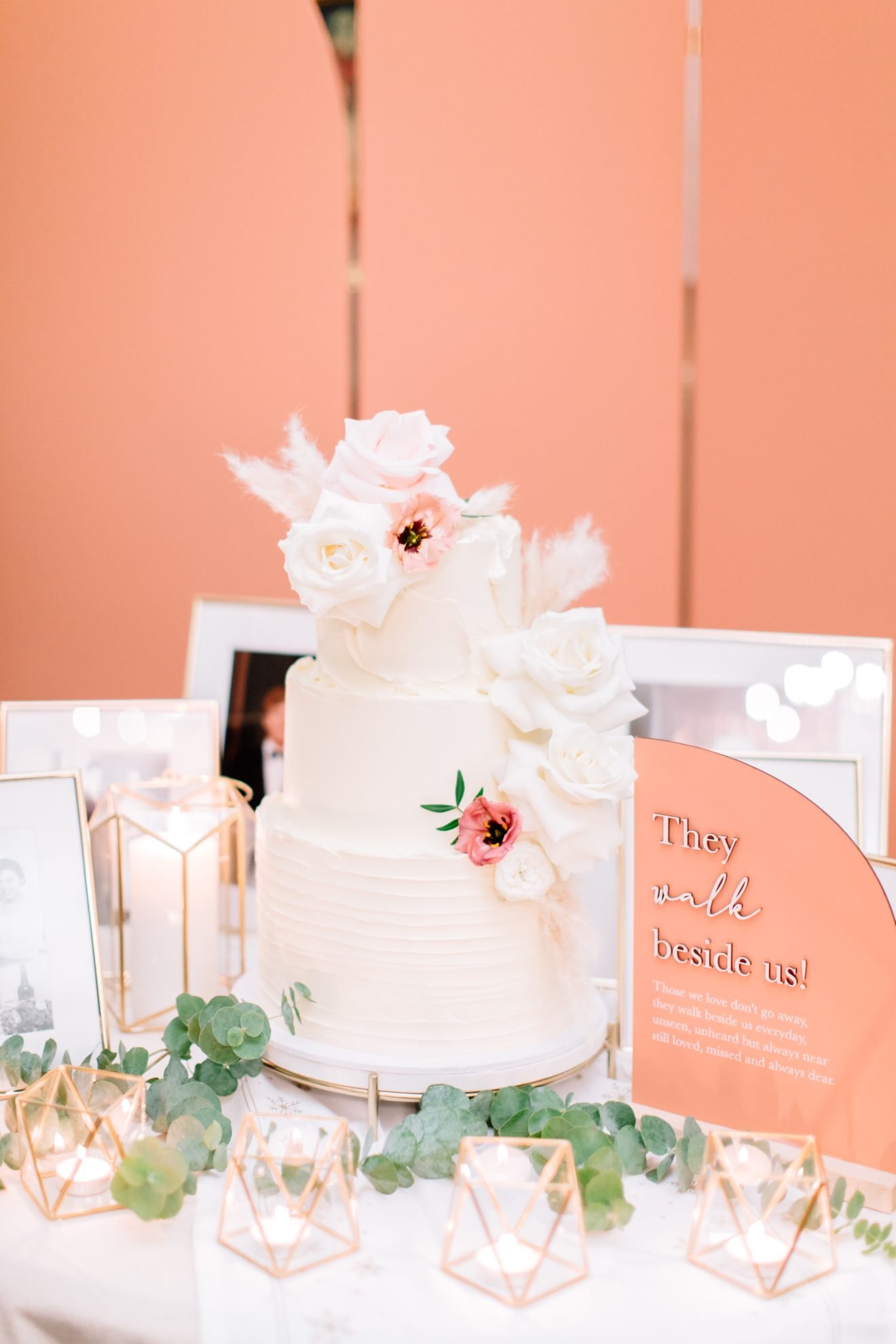 WEDDING WARDROBE
Róisín looked like a real-life princess in a Lambert Creations wedding dress from Ivory & Pearl Bridal Boutique with accessories from One Dame Lane.
RELATED TO: Sum Kind of Wonderful: Sarah & Dermot's Dreamy Day at Killeavy Castle
"The girls were so helpful," she says. "Megan helped me pick my dress while Kate and Katherine helped me source extra lace to trim my veil with. I fell in love with the back of my dress and how simple and elegantly it fitted!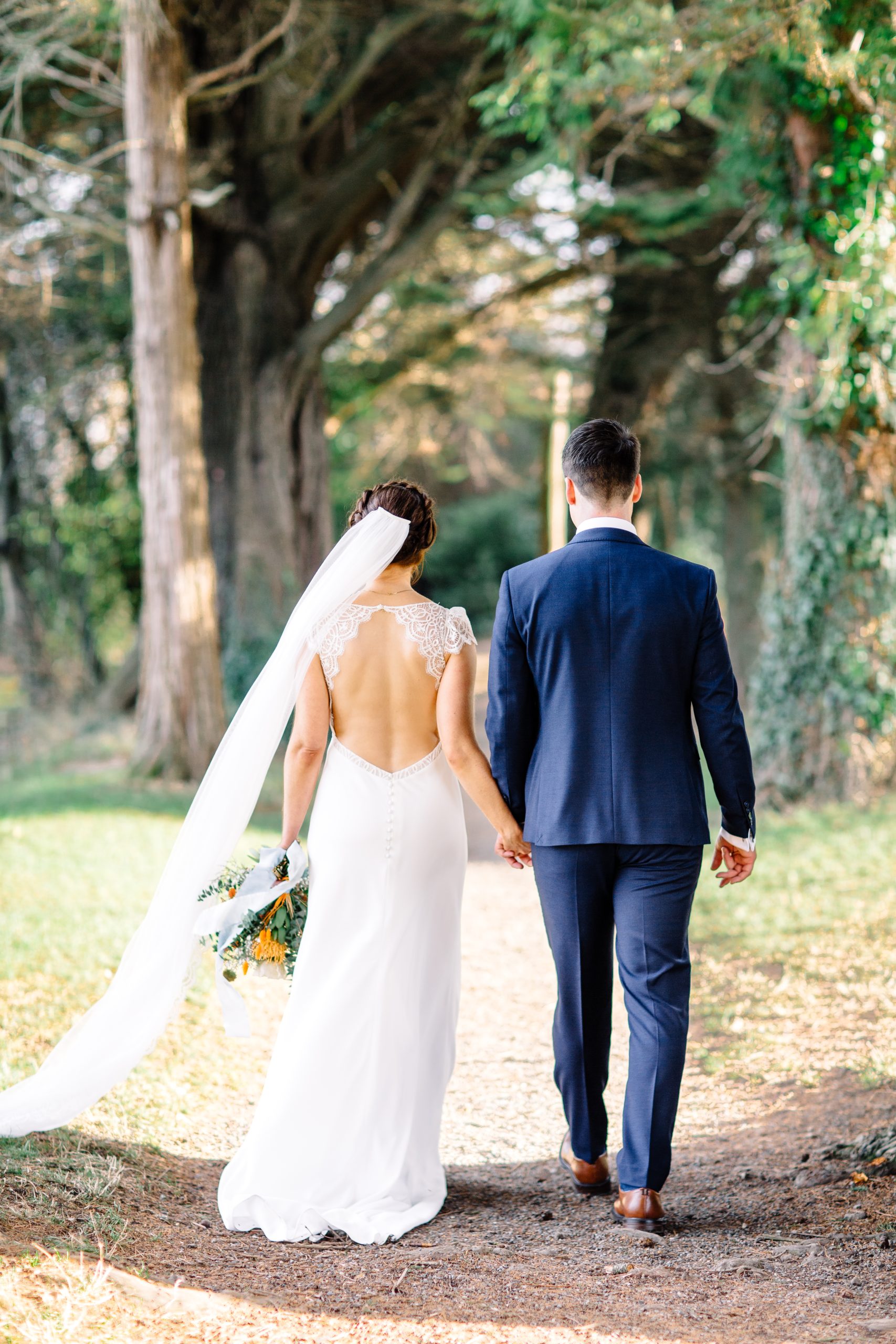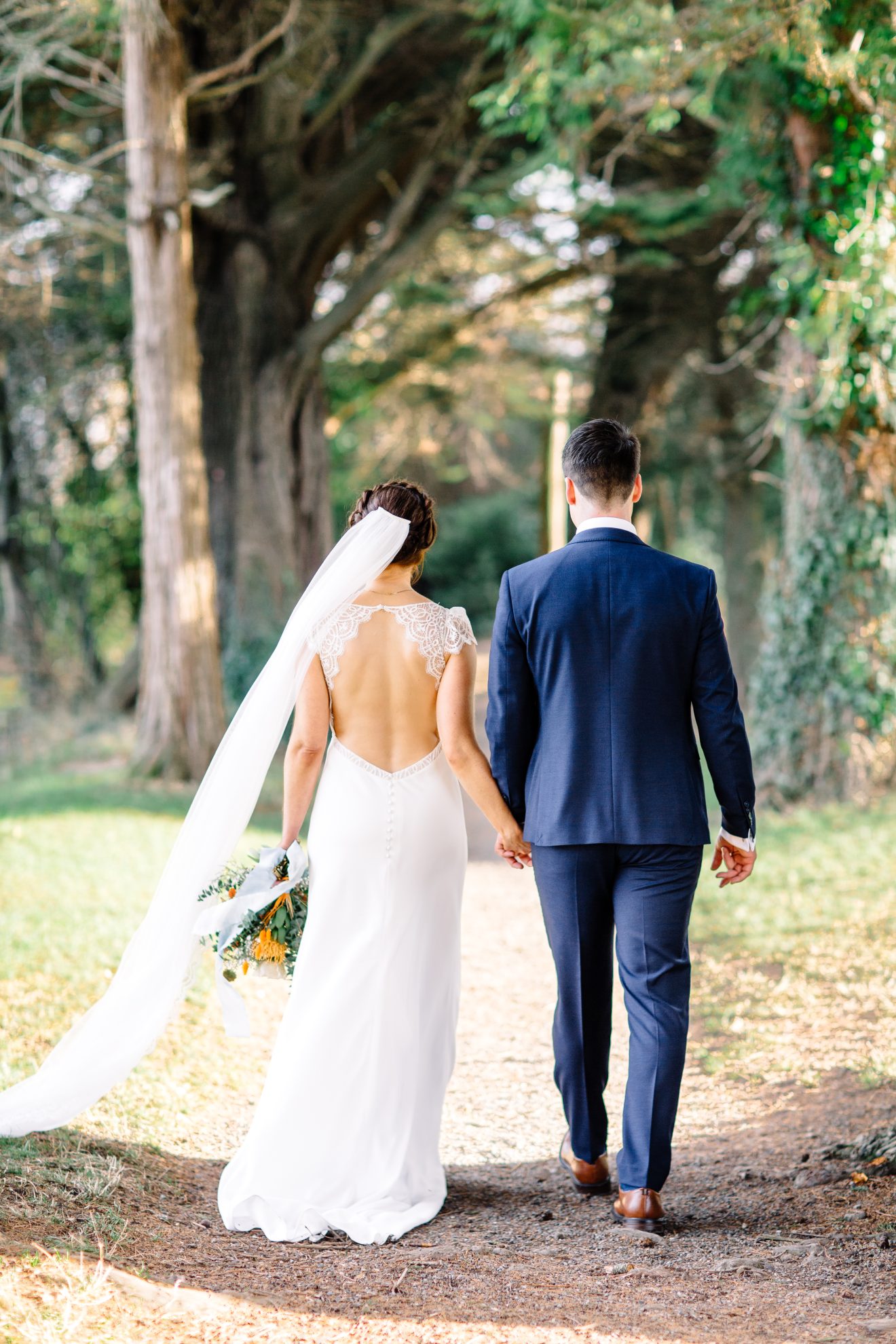 "Celine from All Alterations altered my dress, my Mom's dress and the bridesmaids dresses. She really knows her stuff and did a brilliant job with everyone's dresses.
RELATED TO: Sun, Sand & Smiles: Kirsty & Joao's Tyrella Beach Wedding
For the bridesmaids, Róisín went with burnt orange gowns from Folkster to match her rustic orange and green wedding theme! The guys were suited and booted by Best Menswear in Dundrum and Next and Primark are where Róisín sourced accessories for all the bridal party.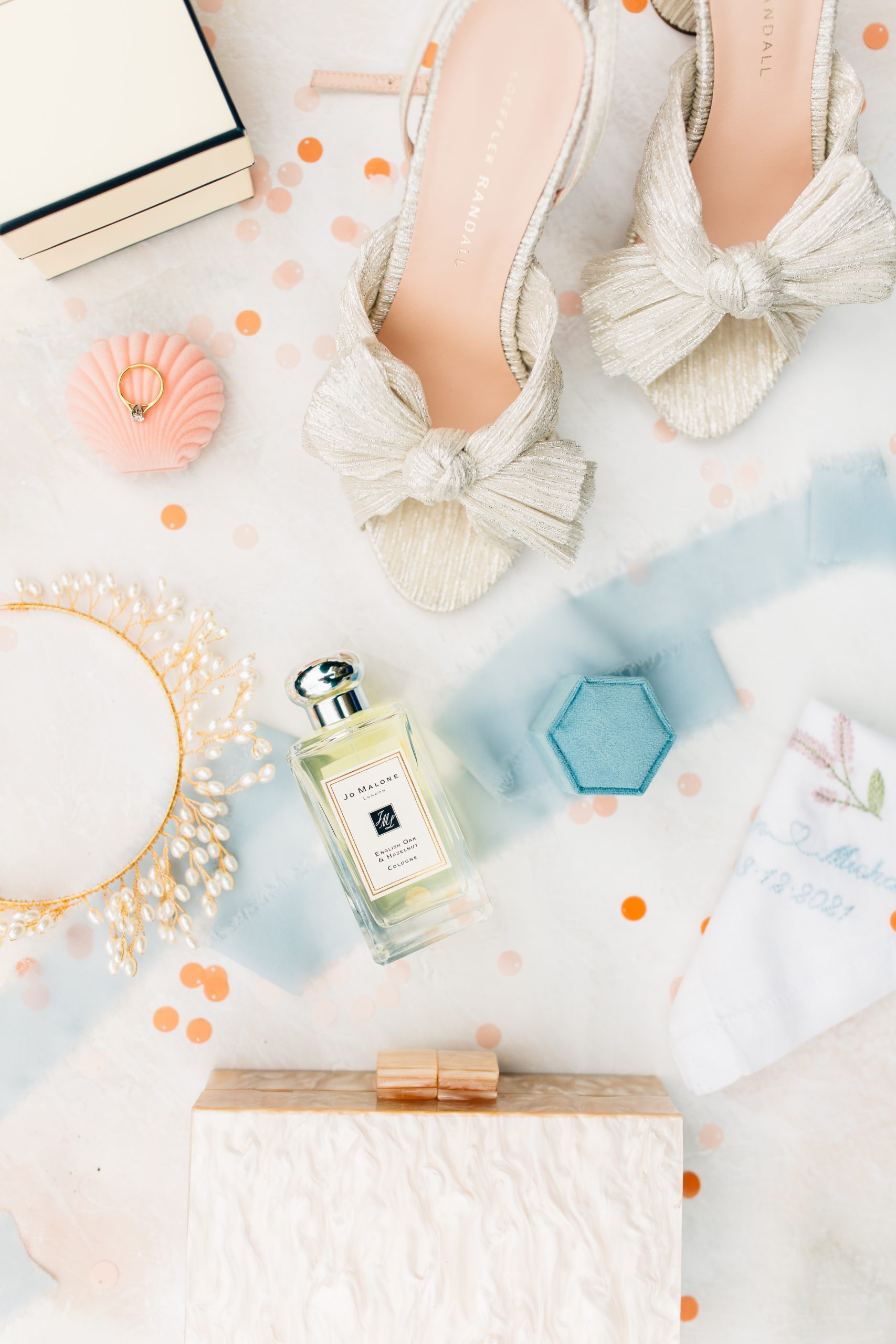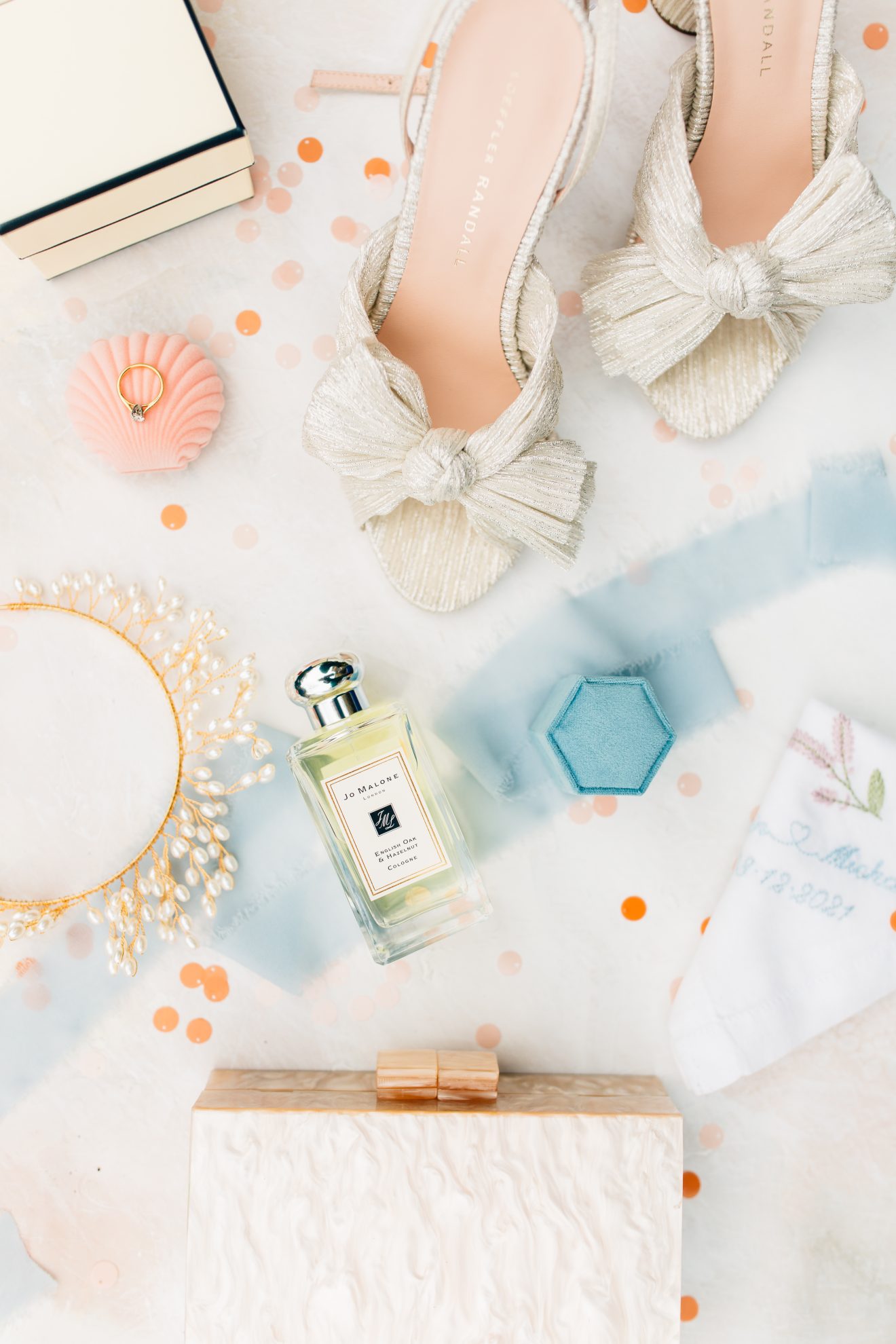 FAVOURITE MOMENTS
With such a special and sentimental wedding, Róisín found it a difficult to narrow down just one favourite moment – so here's three that really stick out from day…
"Our 'First Look' moment is definitely one of our highlights," Róisín reminisces. Initially we were really apprehensive about having one, but looking back now we are so happy we did! "We loved capturing that special moment and seeing each other on our wedding day for the first time alone, just us.
"It meant that we could enjoy some time with our guests at the drinks reception back at Tinakilly House and because we got married in December, we captured these moments in the most beautiful midday light.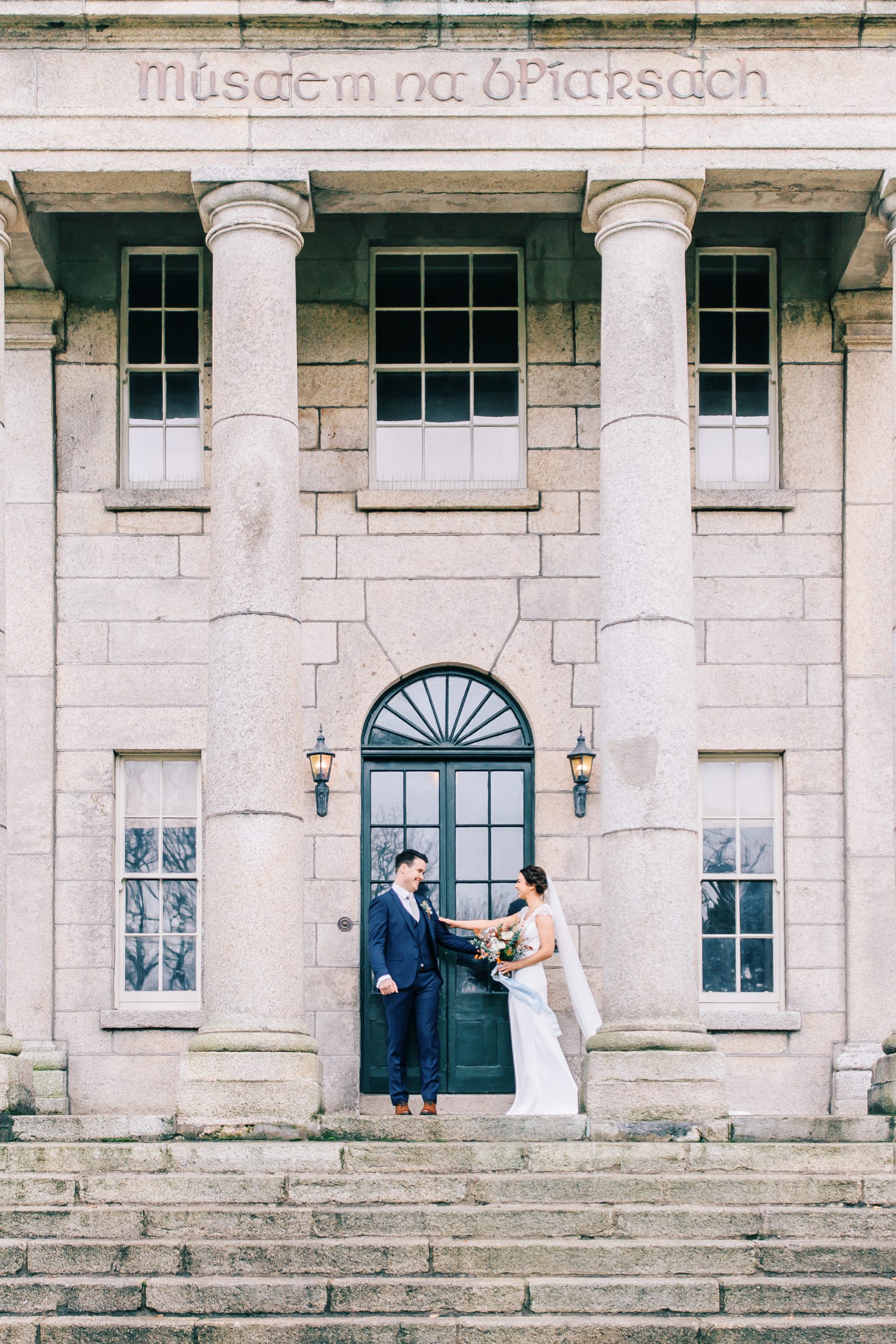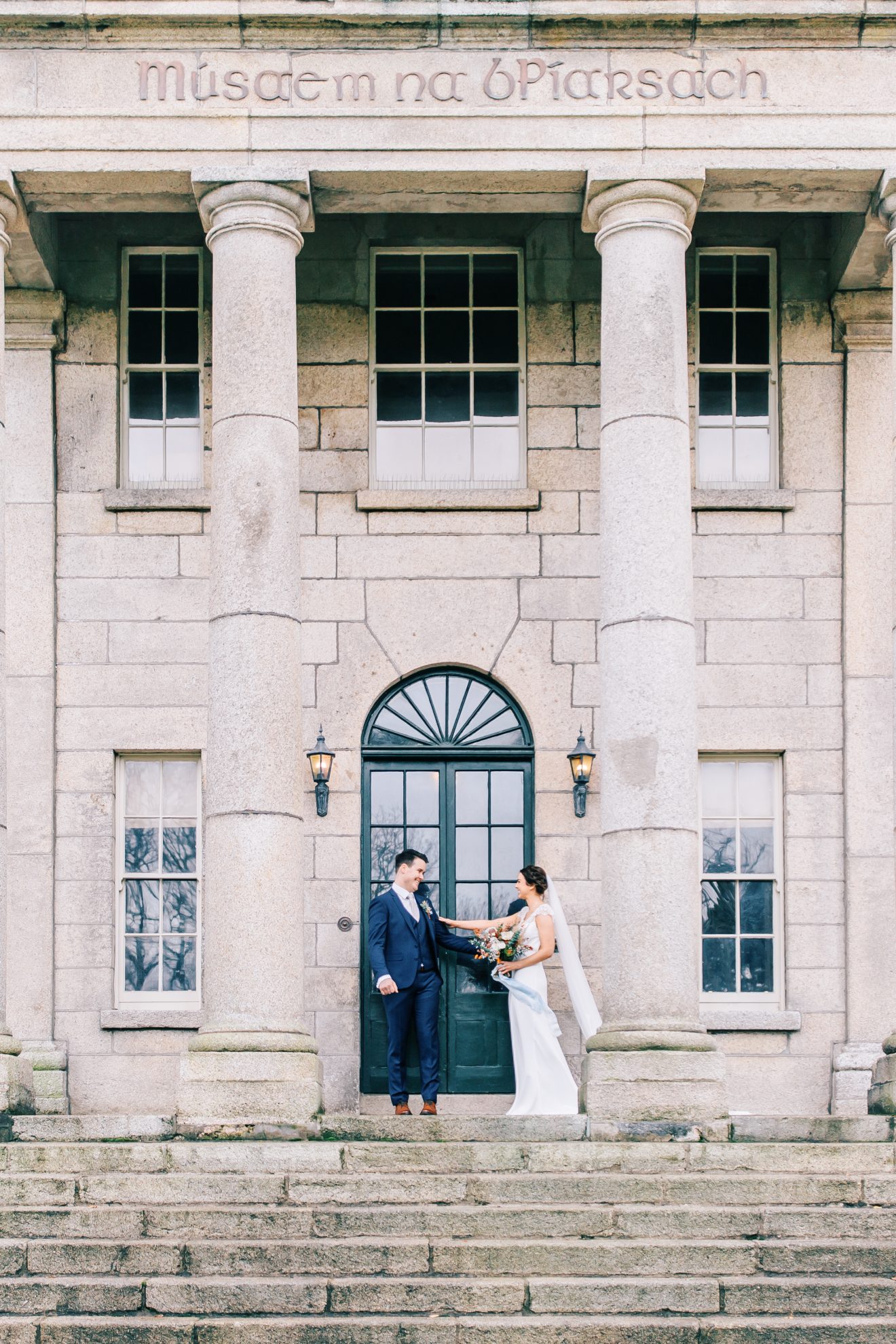 "We also loved the car journey from the church to our reception. It was nice to have a little time again just us (and Peadar) to take it all in and enjoy the moment.
"AB and Roisin from Tinakilly House also made sure we got to spend a few special minutes together by the fire enjoying our canapés and bubbles while all our guests were being seated for dinner. Those stolen moments are so special.
RELATED TO: Fit For A Queen: Rachel & Timothy's Fairytale Castle Wedding
"And of course dancing with all our friends and family has to be up there too. We were so happy to be able to have the band perform and have all our close family and friends there to celebrate with us. It really made the night!"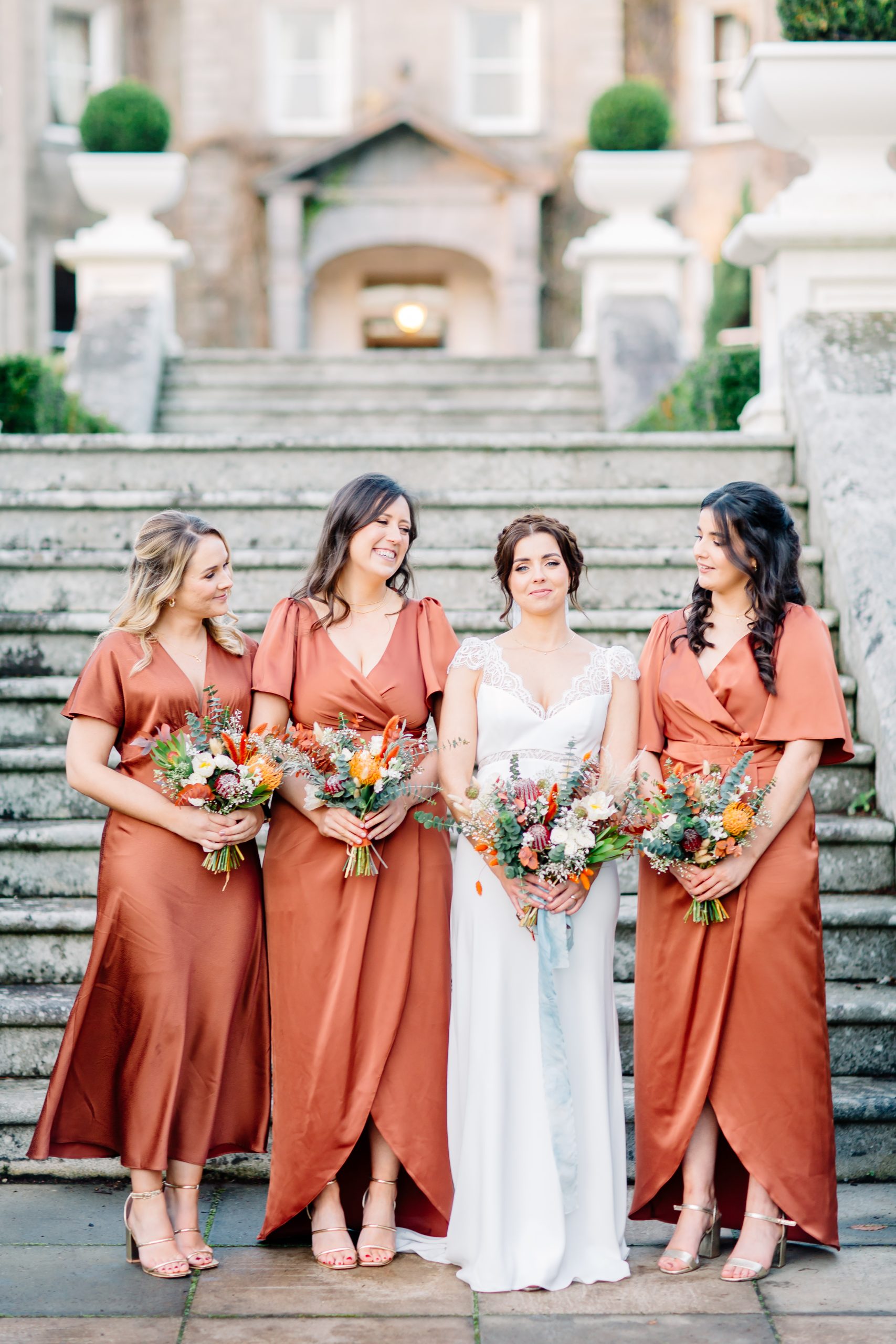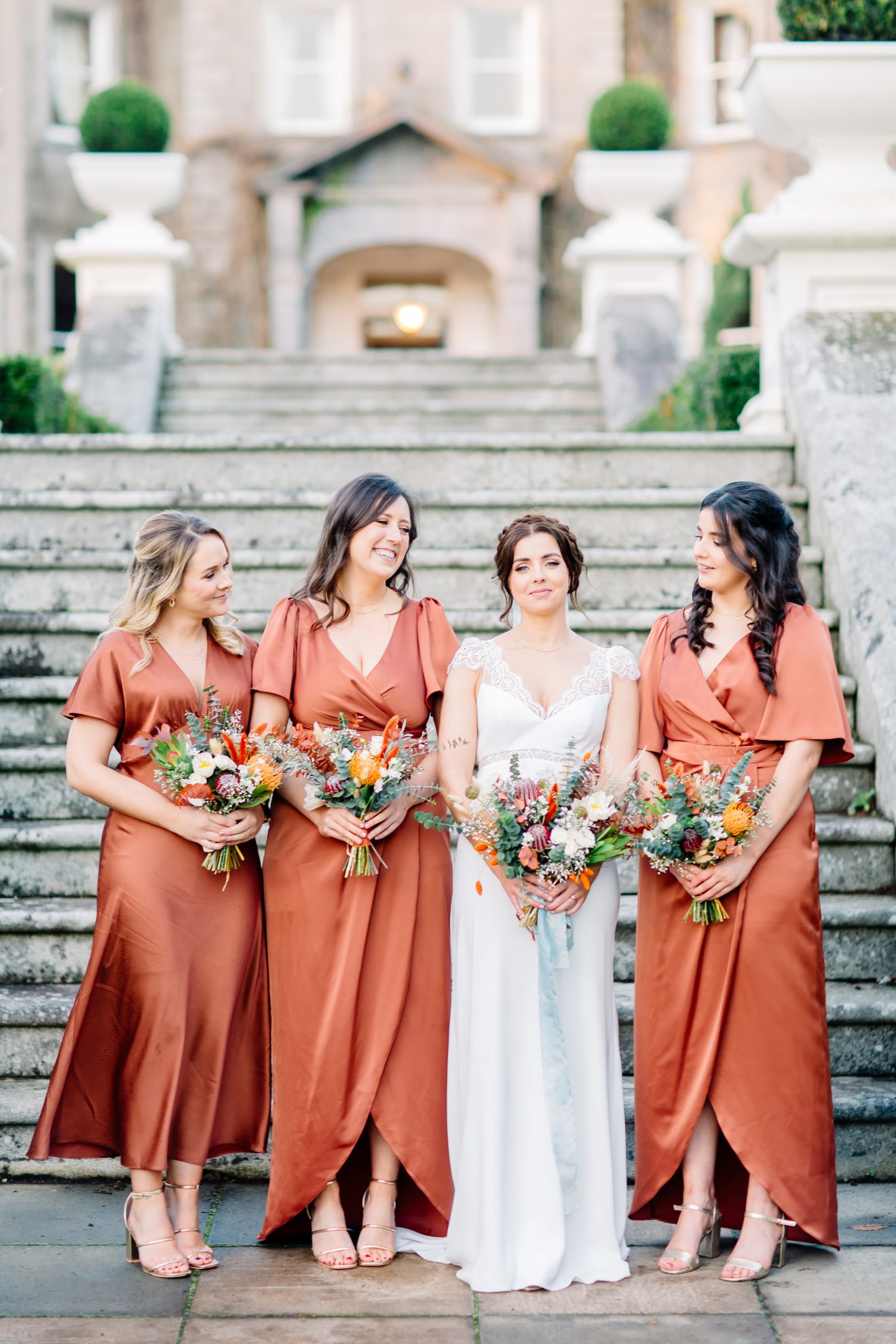 BRIDAL ADVICE
For all the brides-to-be who are in the midst of planning their own dream day, Róisín has some wise words of advice (take notes!).
"Book your venue and suppliers as early as possible and create your timeline early!" She says. "I feel like I left mine too late and probably would have pulled my ceremony forward to allow for more time during the day had I worked out my timeline first.
"Definitely do your research on suppliers – look up reviews online and ask around for recommendations. Most of my suppliers were recommended through friends, family and colleagues and then I looked up reviews on all of them. Once booked, trust your suppliers, they know what they are doing. All my suppliers gave great tips and advice on anything I asked them.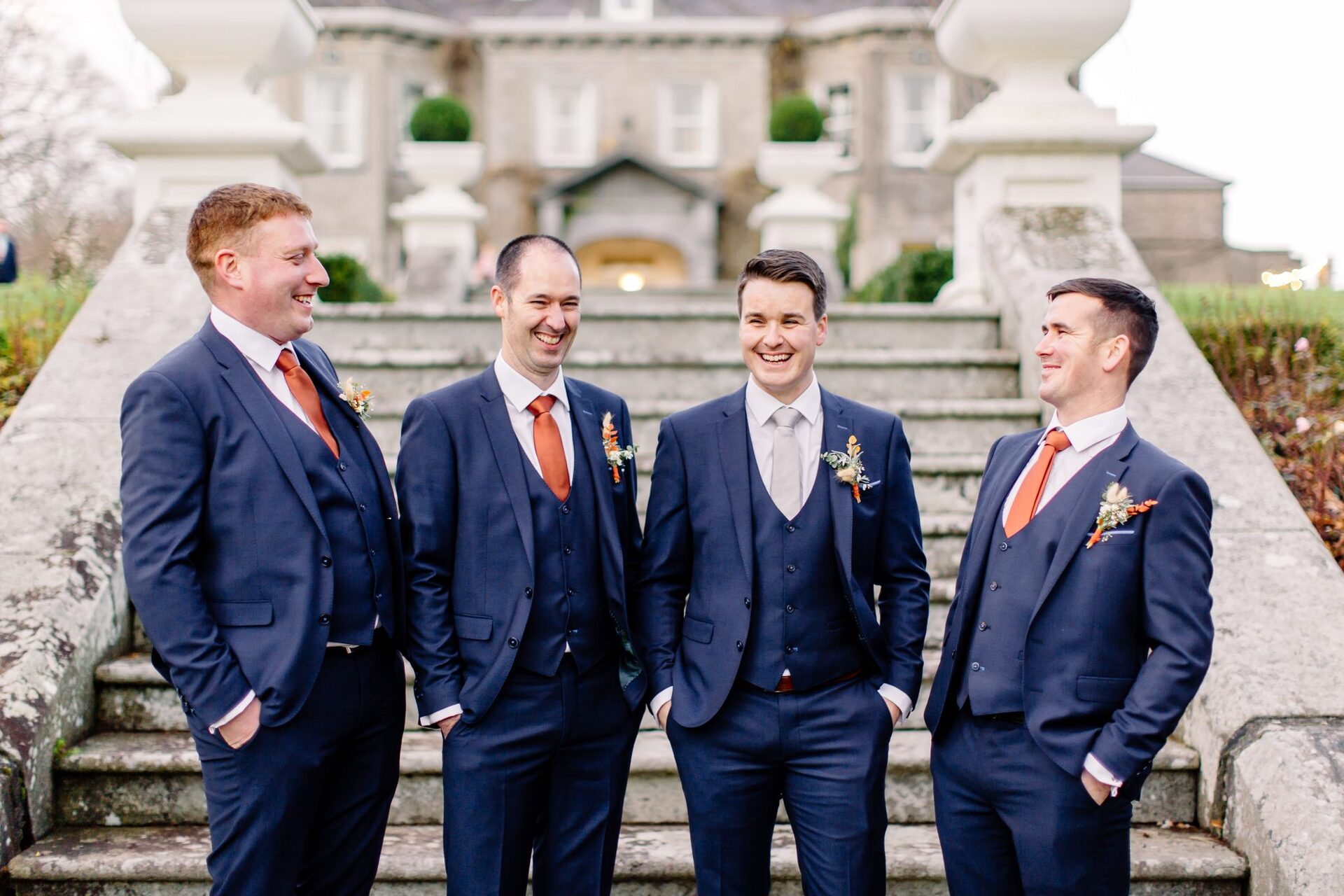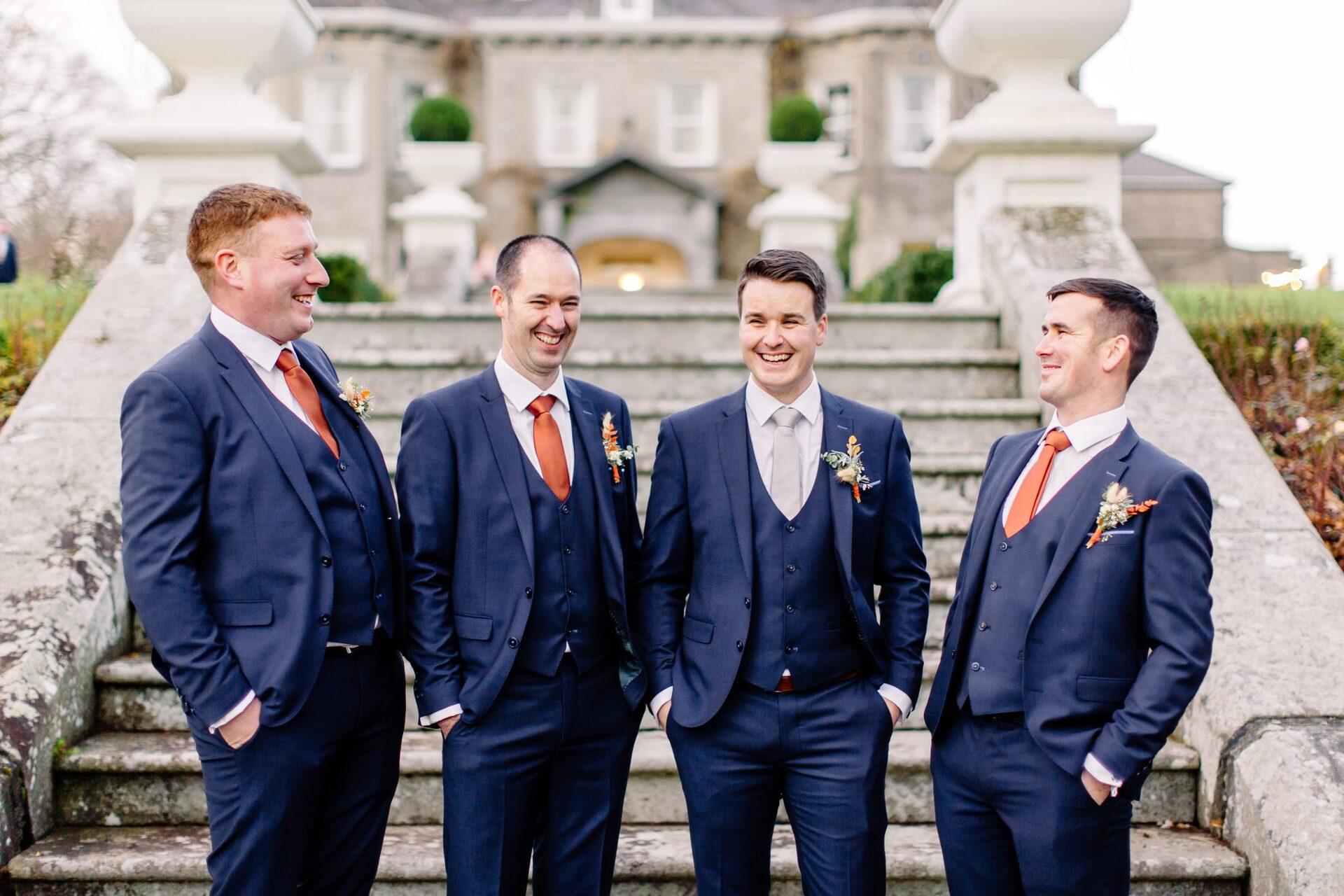 "We would definitely recommend doing a 'First Look' ahead of the alter. Not only did it buy us back time to enjoy with our guests later in the day, but it also eased any nerves and meant we captured really relaxed, happy photos.
"Above all else, no matter how stressed you both are leading up to the day, just relax and go with the flow so you can soak up every special moment!"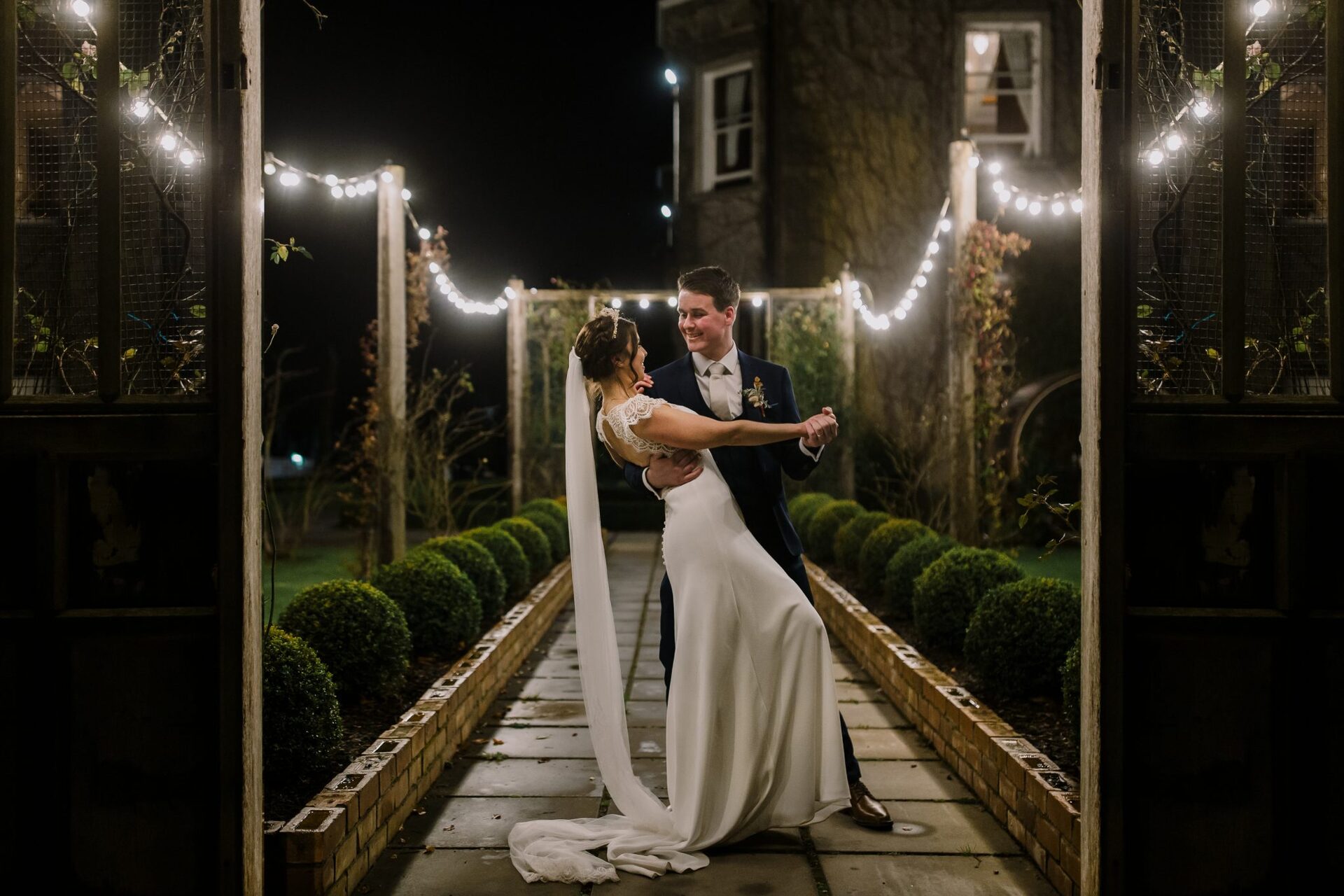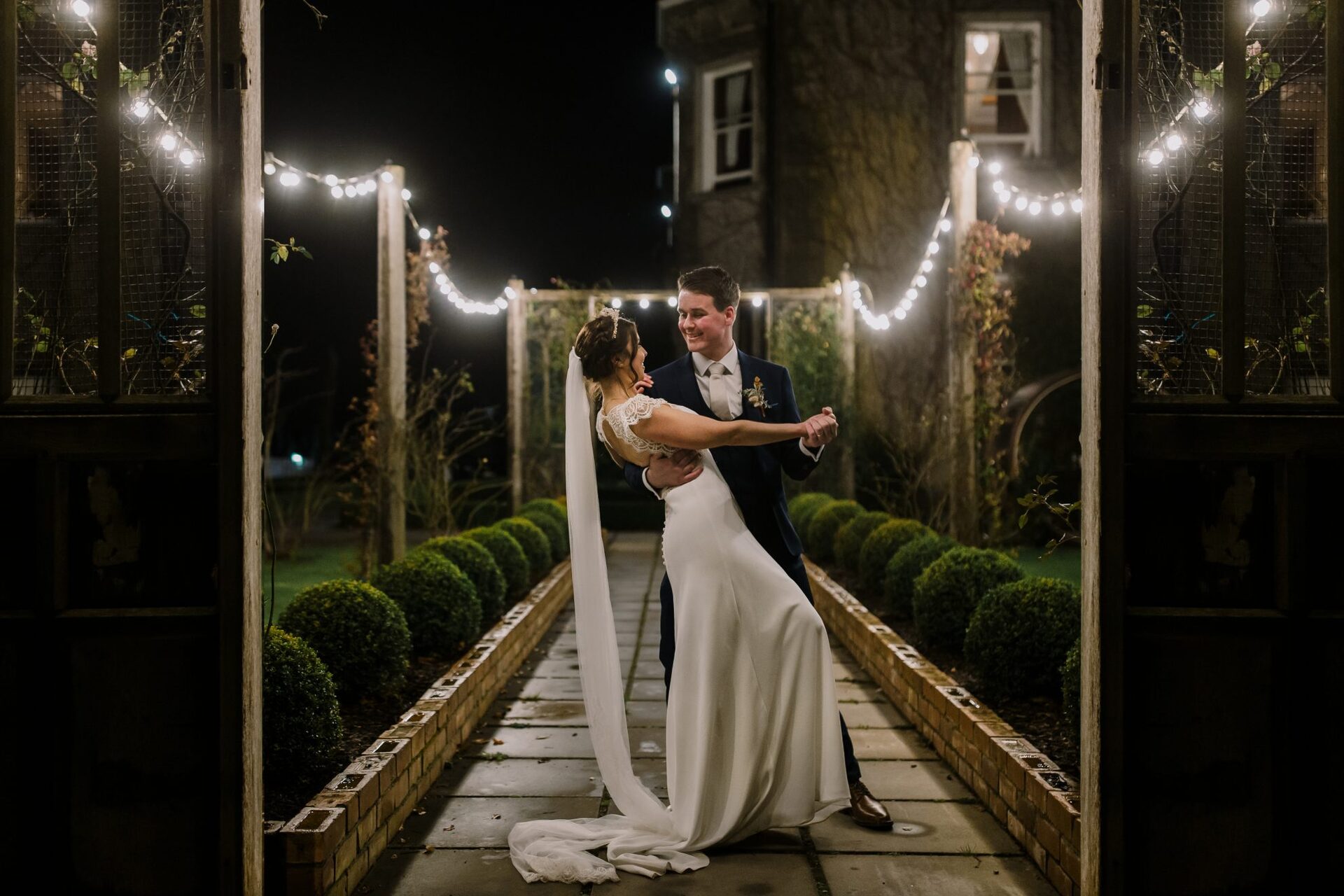 WEDDING SUPPLIERS
Photography: Niamh Smith – The Photography Hub
Reception Venue: Tinakilly Country House Hotel
Makeup: Breifne Keogh
Hair: Emma Murphy Hair
Flowers: Aisling O'Neill
Band: The Mixtape
Signage: Edward Smith – Beech Tree Workshop
Transport: Classic Wedding Car & Limousine Hire
Cake: Colhoun Creations
Stationery: Sooner Than Later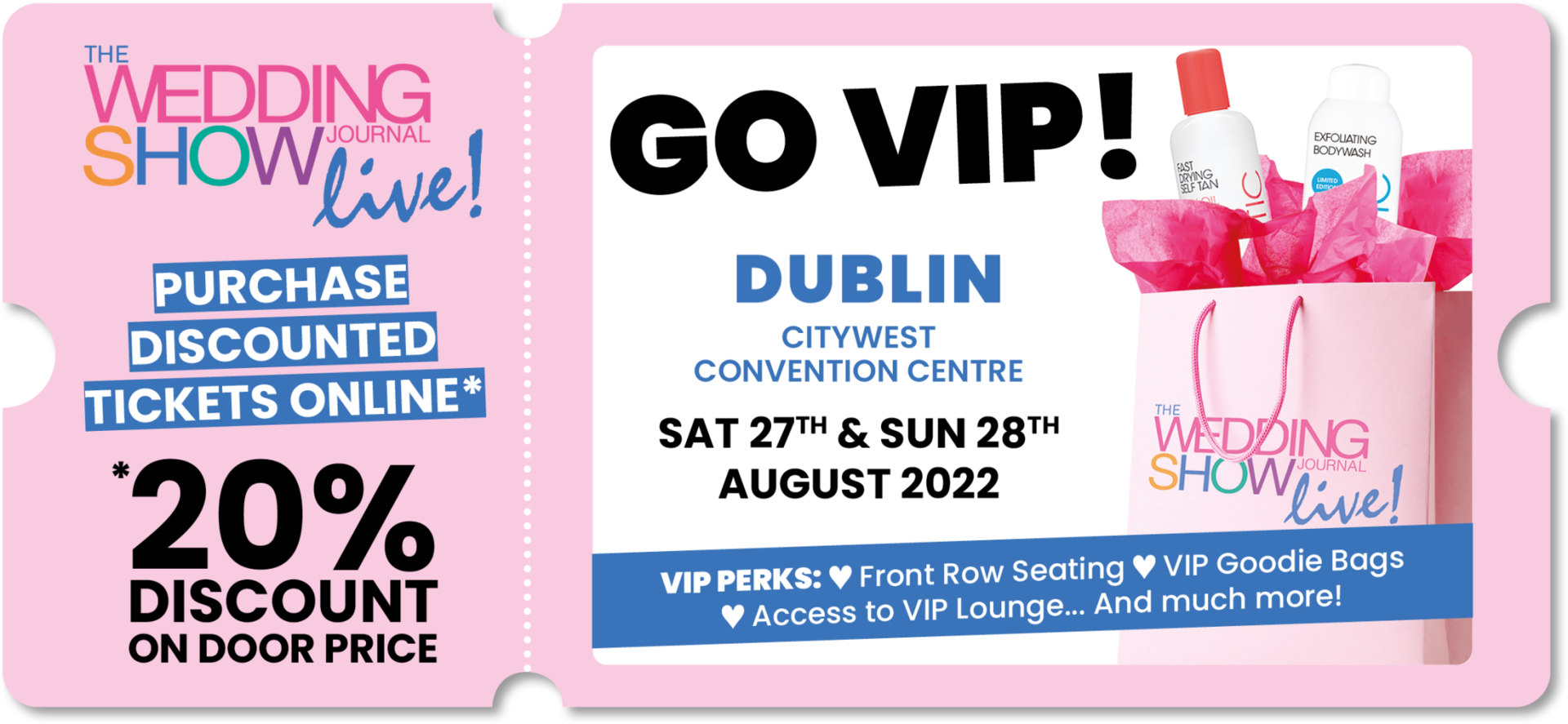 Sign up to our newsletter to get all the latest from The Wedding Journal! Join Here>>>>http://eepurl.com/ck9vLb