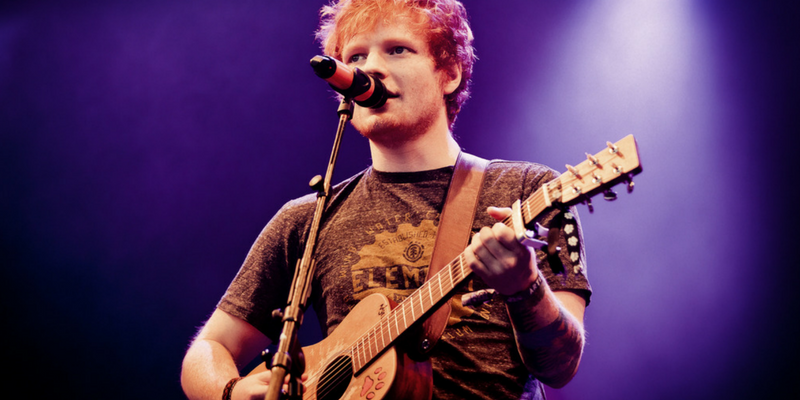 Ed Sheeran to Plan HUGE Wedding Bash!
When Chart-topping singer Ed Sheeran got engaged to long-term girlfriend Cherry Seaborn over Christmas, we knew their wedding was going to be nothing short of amazing, but we certainly didn't expect this!
According to Closer magazine, Ed has given his wedding planner an UNLIMITED budget to make their wedding the 'greatest party ever!'. It is reported that they will choose an English country house venue with a large marquee, and their wedding will be more laid-back with 'beer and ales' as opposed to 'champagne and cocktails'!
However, there is one little detail that has got us super excited…Ed, who famously duetted with Beyoncé on hit single Perfect, has also declared his hopes that the superstar will perform on their wedding day! According to a source at Closer Magazine, 'He's been working with Beyoncé and is hoping she will perform at the bash, which he says will be like a mini festival.'
And with potential guests including the likes of Taylor Swift, Cara Delavigne and Harry Styles all set to attend, this wedding will certainly be the celeb event of the year! We're already envisioning a Coachella style bash in Ed's Suffolk Estate…
Ed and Cherry, who are have been together for 3 years, got engaged over the Christmas break, and they have made no secret of how happy they are together. In an interview with Radio 2, he said:
" I'm actually the happiest I've been and it's because I had a year to spend with someone," he said. 'I'm really secure now, we live together and we have cats, and I think when you have cats that's kind of it."
A-lister guests, festival vibes and a performance by Beyoncé? Ed and Cherry's wedding sounds like it's going to be AMAZING!
Set Featured Image Credit: NRK P3  @ Flikr