Everlasting Memories on the Island of Love
It's not just about saying "I do"… it's about creating memories that last a lifetime. And what better place to do it in than the island of love…the birthplace of Aphrodite.
According to the legend, the Ancient Greek Goddess of love and beauty was born of the sea foam at Petra tou Romiou. Legend tells that she rose from the waves and was escorted on a shell to this particular beach in the Pafos area.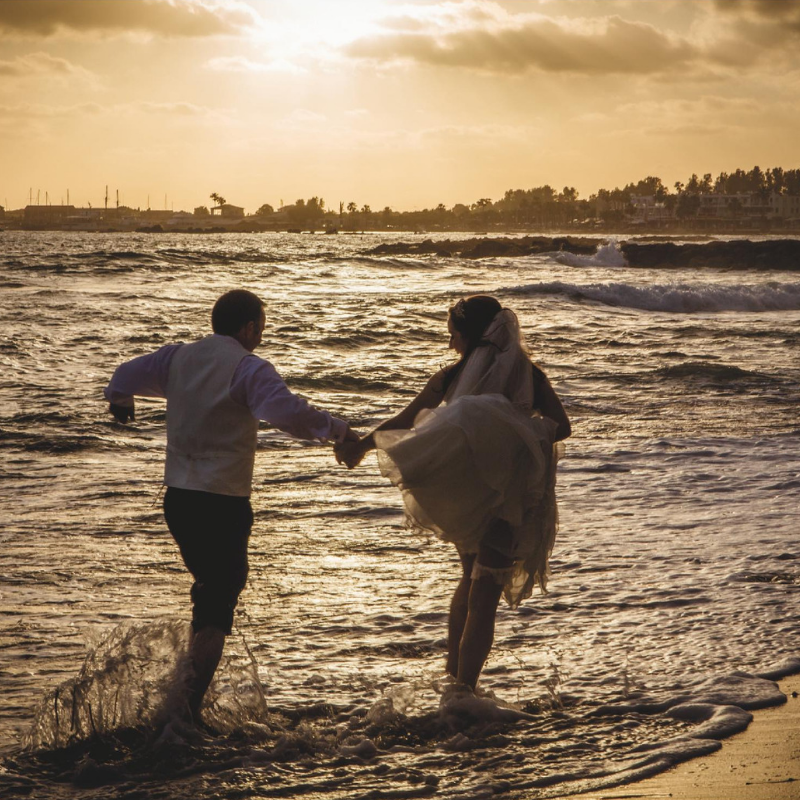 Cyprus is a small island with a long history and a rich culture that spans over 10.000 years, making it one of oldest civilisations in the Mediterranean. As such, the island is an open-air museum comprised of monuments from prehistoric settlements to British colonial-style buildings. It is not surprising that UNESCO includes a number of the island's sights on its World Heritage Sites list.
Apart from the rich culture, Cyprus is blessed with the beauty of nature's best palette. The scenery of the island unfolds across glittering coasts, rolling mountains, fragrant forests and rugged headlands. With more than 320 days per year of sunshine, Cyprus is the perfect destination for your romantic get-away, your honeymoon or your wedding ceremony all year round.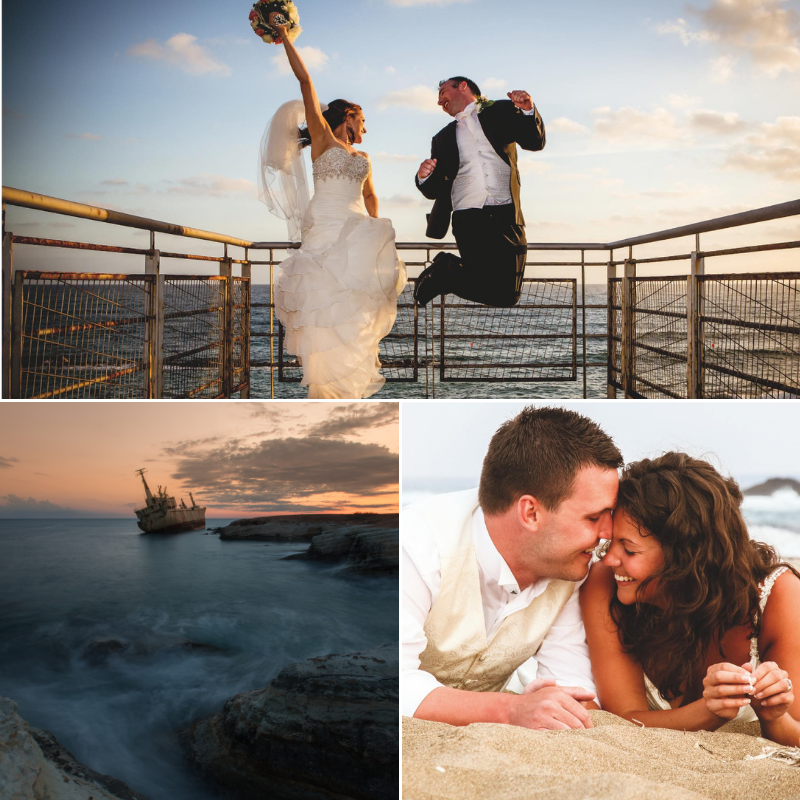 From nuptials on seaside piers and on-board yachts, to five-star spa resorts and wineries… civil ceremonies or religious blessings… quaint village taverns or lavish banquet halls Cyprus offers a wealth of venues and options for all tastes, all budget and all love stories.
What Type Of Weddings Are Possible?
While Cyprus doesn't legally recognise gay marriage, same sex civil unions and registered partnerships are legal.
Civil ceremonies are popular; they can take place in a town hall or licensed venue, just don't forget to check before you book. Religious weddings are also common in Cyprus, no matter your faith. Catholic marriages are typically preceded by civil ceremonies. Otherwise, marriages in Cyprus are internationally recognised to be legally binding. For Anglican weddings, civil wedding ceremonies aren't required.
Making It Easy For You
There are so many reasons why Cyprus wins the heart of couples wishing to marry abroad, if the beauty of the island has not yet convinced you perhaps these will…
– Short flying time from the UK and all European countries.

–

Significantly lower costs compared to marrying in other countries.
–  Simple marriage formalities with worldwide legality.

–

  Wedding certificate given at the ceremony on the same day.

–

Ease of last minute arrangements.

–

English widely spoken.

–

Stunning variety of different wedding venues including beaches, yachts, castles, museums, wineries and traditional villages.

–

A range of bespoke, themed and packaged weddings all available on the island. Traditional Cypriot village weddings that follow the local customs available for something different and unique.

–

Location provides a combination of wedding, blessing and/or renewal of vows with holidays and honeymoon.

–

Highly experienced and professional municipal wedding officers available to help you plan your event to suit both your vision and your budget.

–

Highly experienced and professional wedding planners available, with a specialisation in beautiful bespoke weddings.

–

Family and friends can combine wedding with a holiday.

–

Delicious Mediterranean cuisine.
– Warm and welcoming culture.
– Diverse activities including: water sports, golf, sailing, horse riding, walking, cycling and even skiing and snowboarding in winter
For more information you can visit our website www.visitcyprus.com, send us an email MariaSocratous@visitcyprus.com or give us a call +357-22691290
Photography by Dimitri Katchis