Since that distant time when Seychelles' 115 granite and coral islands became scattered over a secluded corner of the Indian Ocean, they have remained sanctuaries for some of the rarest species of flora and fauna on earth.
So rare, that the Vallée de Mai which nurtures the legendary coco-de-mer, was once thought to be the original site of the biblical Garden of Eden.
The islands are also synonymous with stunning natural beauty, the wonderful harmony enjoyed by the multi-ethnic society and a near perfect climate where the temperature is always somewhere between 24 and 33 degrees Celsius, earning the islands a reputation as 'land of perpetual summer'.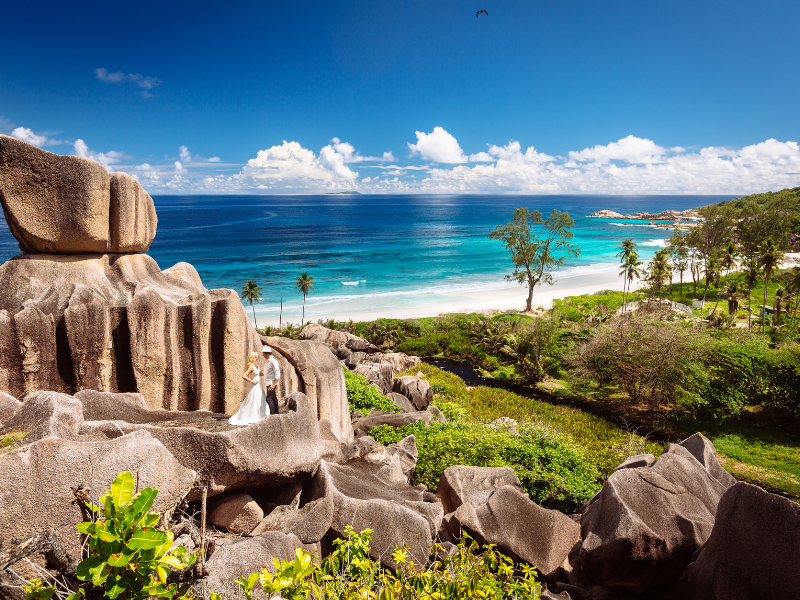 No account of Seychelles' riches can be considered complete without mention of its reputation as 'the islands of love' and it is little wonder that that lovers are inspired to take their vows and wed in this gentle and romantic atmosphere. Sensual Seychelles creates the idyllic ambience for an unforgettable wedding day or honeymoon beneath swaying palms alongside silken waters fringed by the silver-soft sands of discreet island hideaways.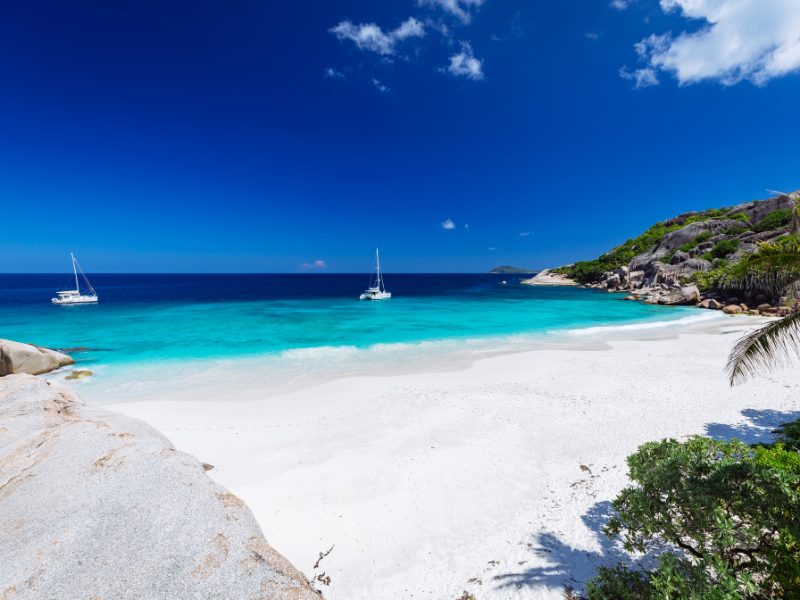 The islands' surreal natural beauty, perfect climate and the friendliness of the local Seychellois form the ideal backdrop for a wedding, honeymoon, anniversary or just that impromptu romantic break.
Seychelles has all this to offer and more but perhaps its most enduring attraction is the security it offers and its enviable pace of life amid the tranquillity and multi-racial harmony of the islands.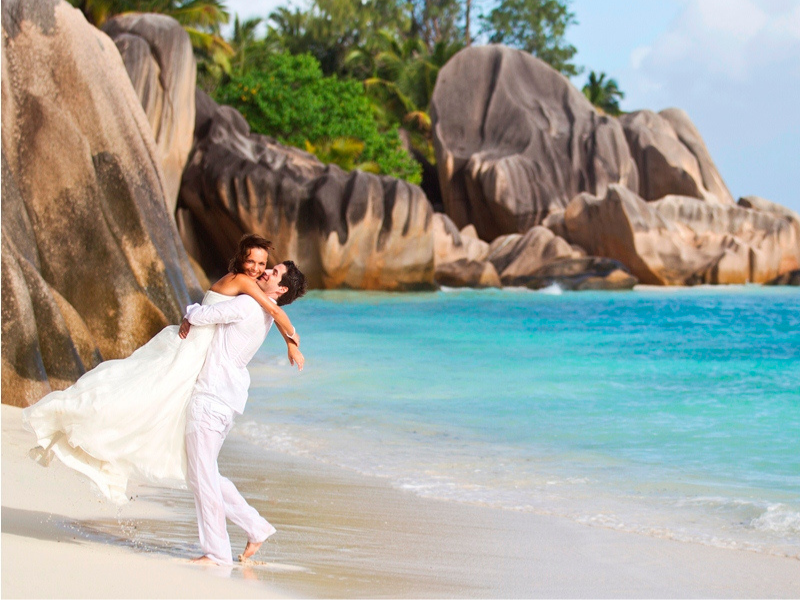 Lose yourself in the delicious, natural intimacy of Seychelles island life in our ever-widening choice of accommodation options to suit every budget. With attractions and activities to match, you will enjoy the time of your life and take home the memories of a lifetime.
For more information about planning your dream destination wedding in The Seychelles – CLICK HERE
Photo credit – Torsten Dickmann