Be your bride-to be's something blue in this season's stylish tailored suiting in pale blue hues, perfect for fashion forward grooms who want to bring their personality!
Make sure you stand out on your wedding day for all of the right reasons in the While you may have considered blue for your wedding suit, if you are planning a spring, summer or destination wedding you might want to go lighter than usual. Yes, baby blue and other lighter blue hues are a thing for summer suiting and one of those formal men's looks that looks great when done right!
To make a light blue suit work for your wedding day, be sure to:
– Choose shade of light blue that suits you
– A perfectly, tailored fit is everything
– See our advice below on complementary shirt, tie and shoes!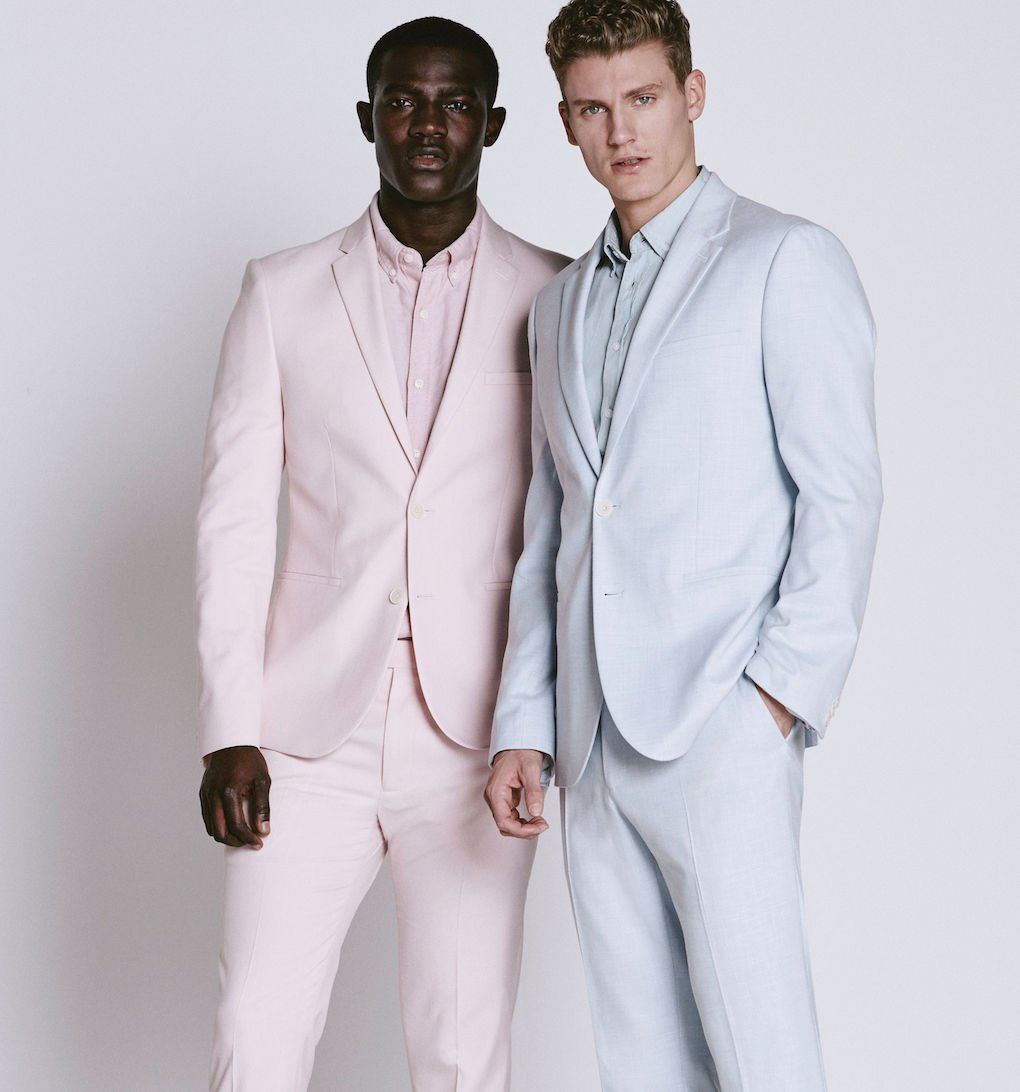 To see summer's  PINK SUITING options click here
What Shirt To Wear With A Light Blue Suit
A white shirt will always work well, a plain shirt in the same shade is another option, or you might prefer to add some personality with a floral or geometric patterned design that complements the blue colour of your suit.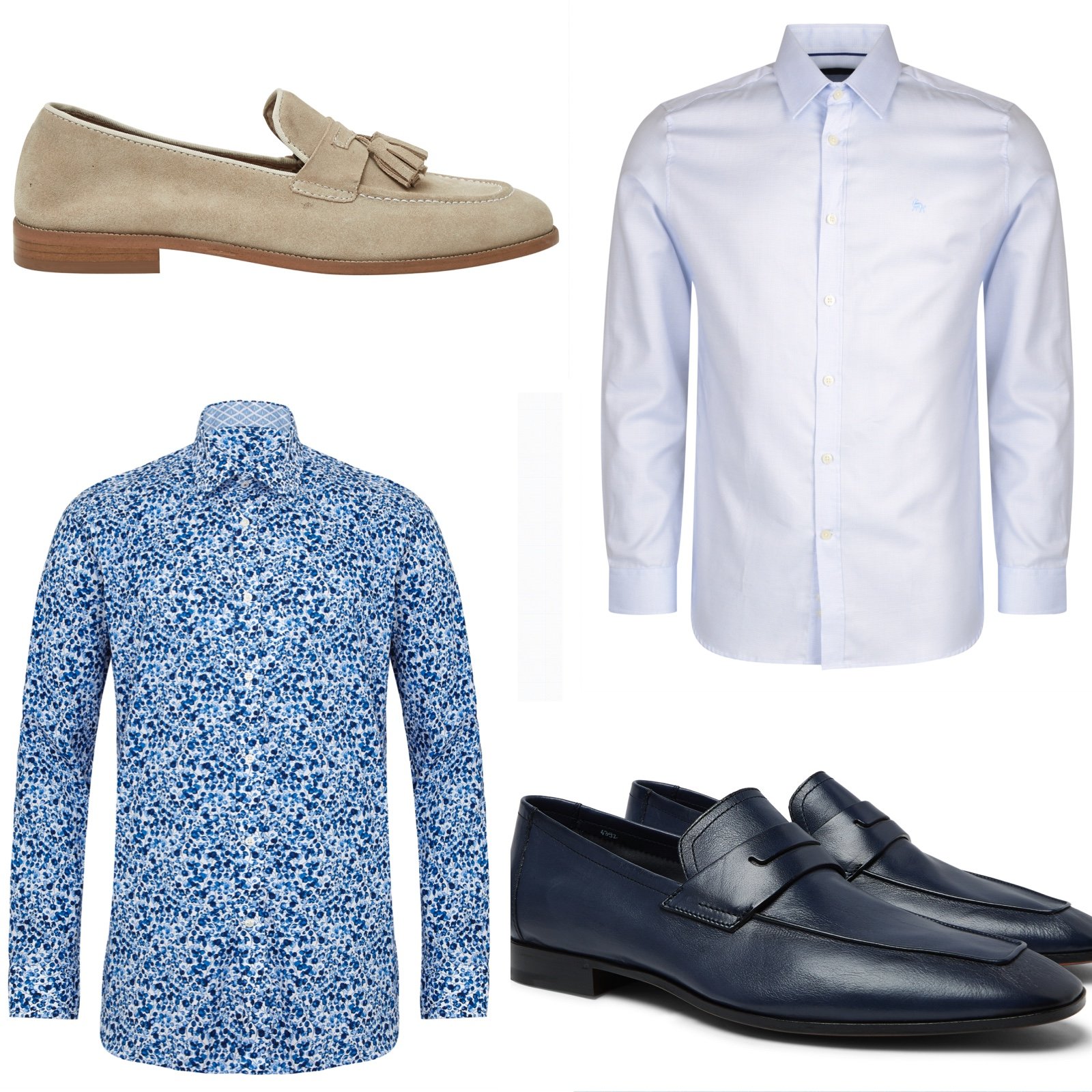 What Tie To Wear With A Light Blue Suit
There is no rule to say you have to wear a tie, especially if you are throwing a more relaxed summer wedding and are opting for a powder blue suit. However, a tie or bow tie is a must, then take the colour of your suit and your shirt into consideration. For example if you have a patterned shirt keep the tie or bow-tie plain and maybe add interest with a textured fabric, alternatively if your shirt is plain you will be able to add a playful print if you wish with your choice of tie.
Check out the latest summer suiting options from leading menswear fashion brand Remus Uomo…
What Shoes To Wear With A Light Blue Suit
Tan or brown shoes will work with paler shades of blue, however, for the baby blue suiting options you will need to opt for cream or white – maybe a navy/blue shoe. If you're ditching the tie and your wedding has a more relaxed dress code, then a pair of white pumps could be worn with a powder blue suit, just ensure they're new or very clean.
Blue Blazer & Trouser Combo
Finally, if head to toe pale blue isn't for you, have you considered a mix 'n' match wedding suiting option? A pale blue, well tailored double or single-breasted blazer paired with a different coloured trouser – navy, or beige for example, will work nicely. Black trousers will be too heavy with the pale blue.
There you have it! If you are looking to buy or hire a light blue suit for your summer wedding then find the best suppliers on our Directory
Read Next…
What To Wear As A Groom Inspired by The Oscars
For more groomswear suiting options pick up the Summer issue of Ireland's Wedding Journal ON SALE NOW
Featured Image Credit: Suiting from a selection by Burton