With endless wedding inspiration available at your fingertips, deciding which style works for you and your other half can feel like a huge challenge.
But what exactly is your wedding style, I hear you desperately cry. This encompasses everything visual, which similarly translates into the ambiance of the event. From the reception venue, the flowers, the décor and lighting, down to your wedding wardrobe.
Nailing down your wedding style will help refine your focus and filter through the wedding noise. Once you've determined the look you're going for, you can zone in on the details and plans that fit. Which is refreshing when there are so many decisions to be made.
Where Do You Start?
The beginning of the process is the dreaming phase, so don't worry about what's trending or sticking to your budget, this is a chance to fully explore what's out there and available. Picture your dream wedding. What do you see? 
Is it a large family affair or smaller and more intimate?

Will it all take place close to home or would you prefer a destination wedding?

Will it be formal or more casual?

Would you prefer an indoor reception or outdoor venue?

What time of year would you like to exchange vows (Spring, Summer, Autumn or Winter)

Modern, classic, romantic, vintage, rustic or all-out glam?
Choosing a collective colour scheme can unify all your wedding elements, from your stationary to your bridesmaid dresses. Check out this handy colour wheel to determine which shades you're drawn to most.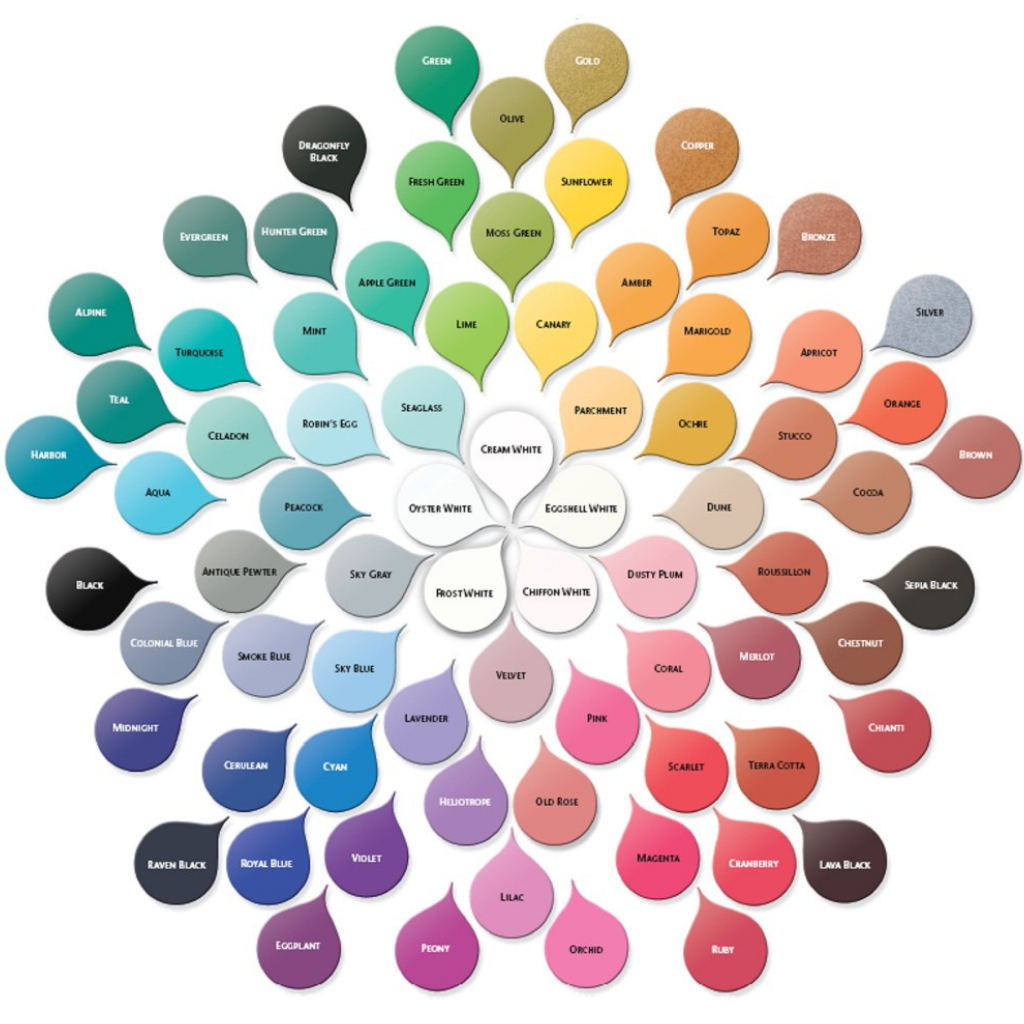 We've listed the 5 most popular wedding styles so you can get a sense of what speaks to you.
Classic Fairytale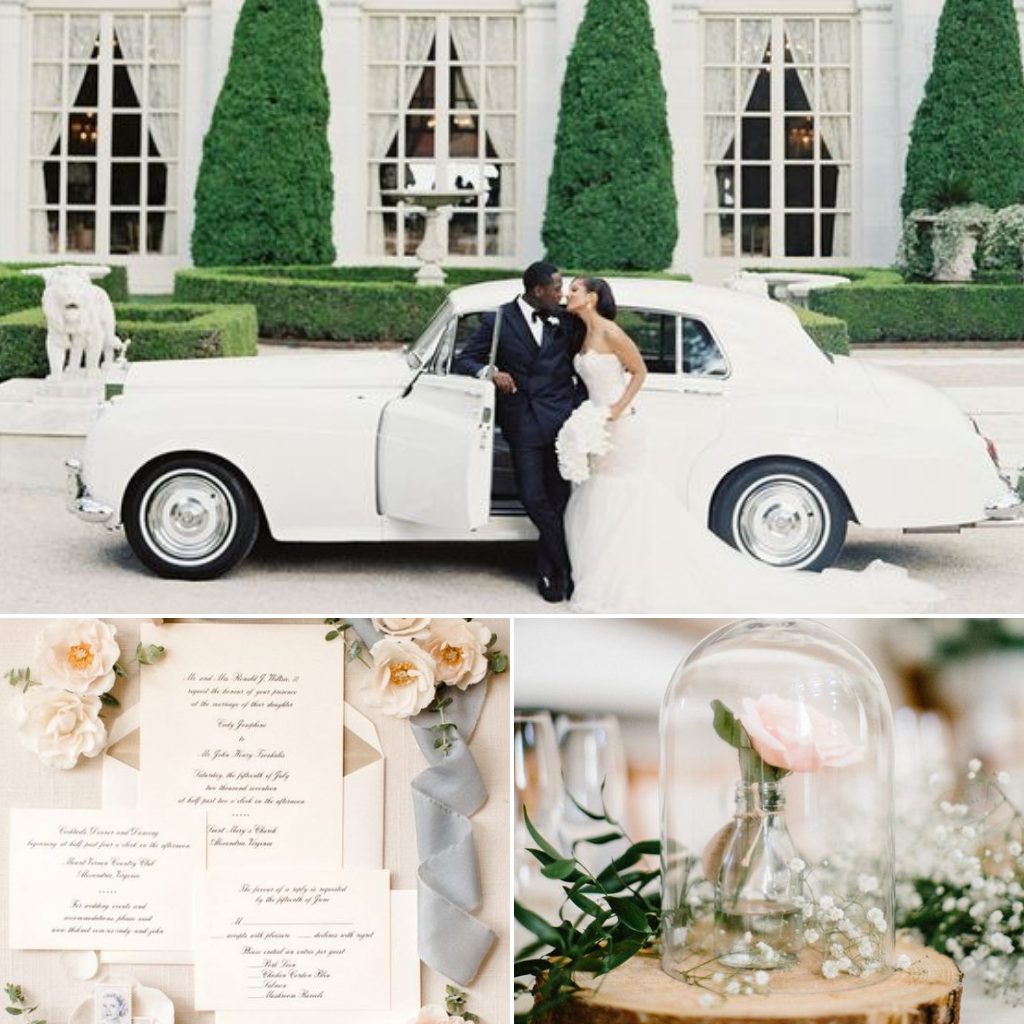 Classic weddings have a timeless look that, well, stands the test of time. In other words, your grandchildren won't laugh at your dated wedding photos. Our top tip to accomplish this style, is to say 'no' to the latest wedding trends. Keep things chic!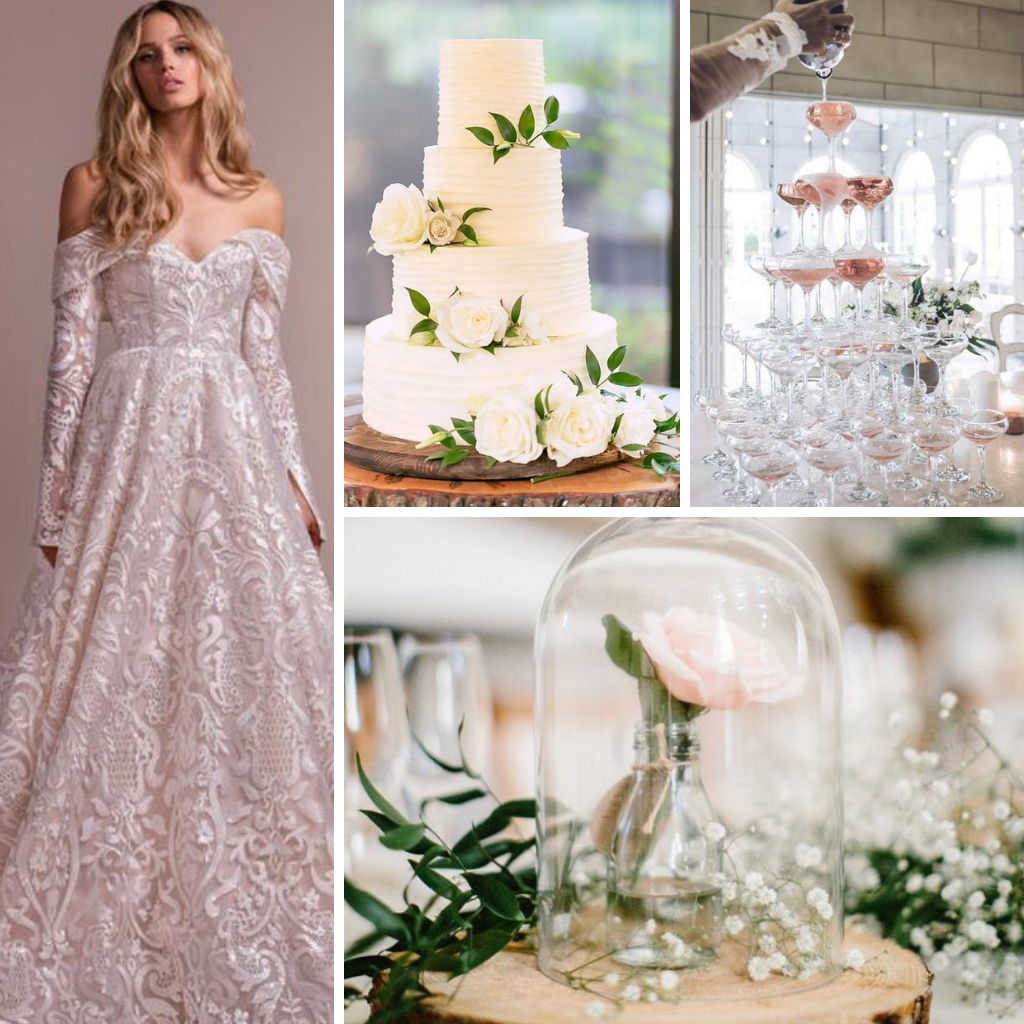 Bohemian Vibes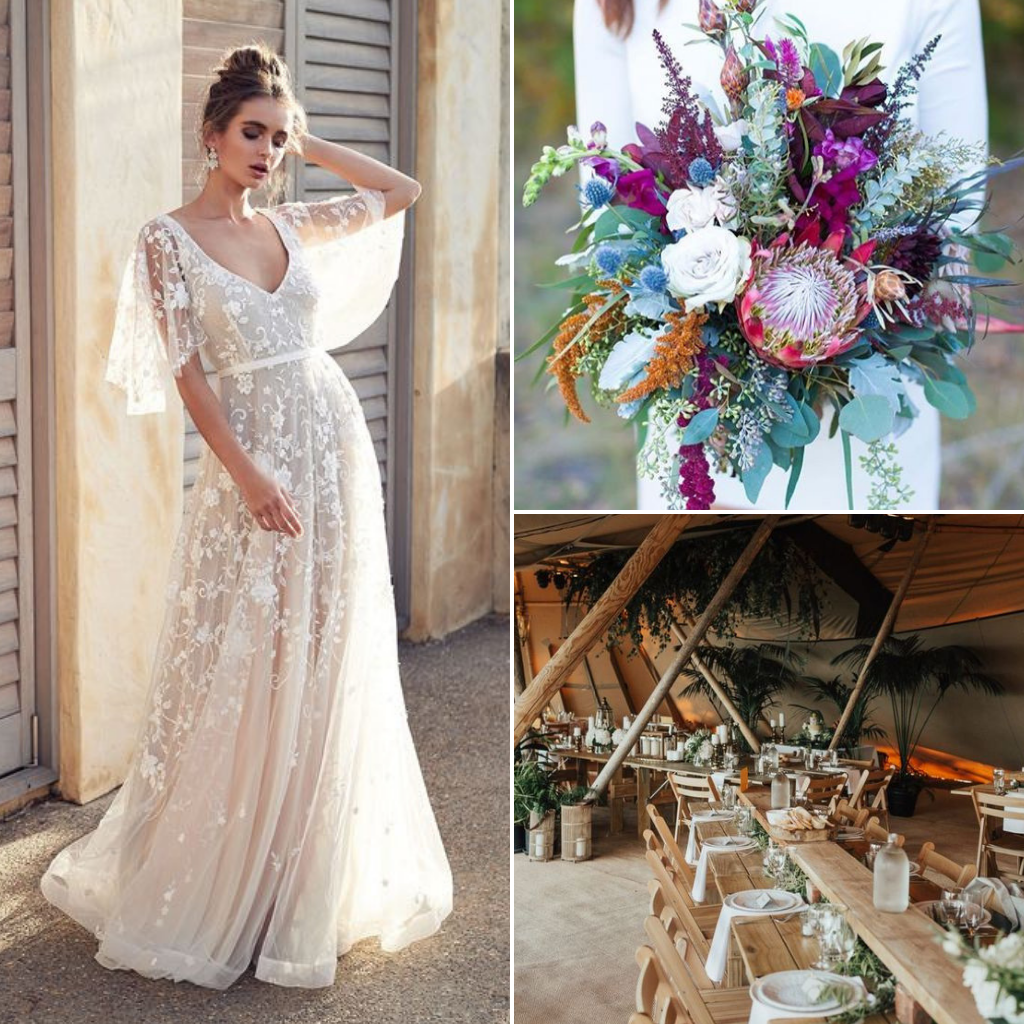 This style of wedding takes a more relaxed and carefree approach. With quirky and creative elements, resulting in a combination of romantic eras and influences. It's more soft, earthy and inspired by nature.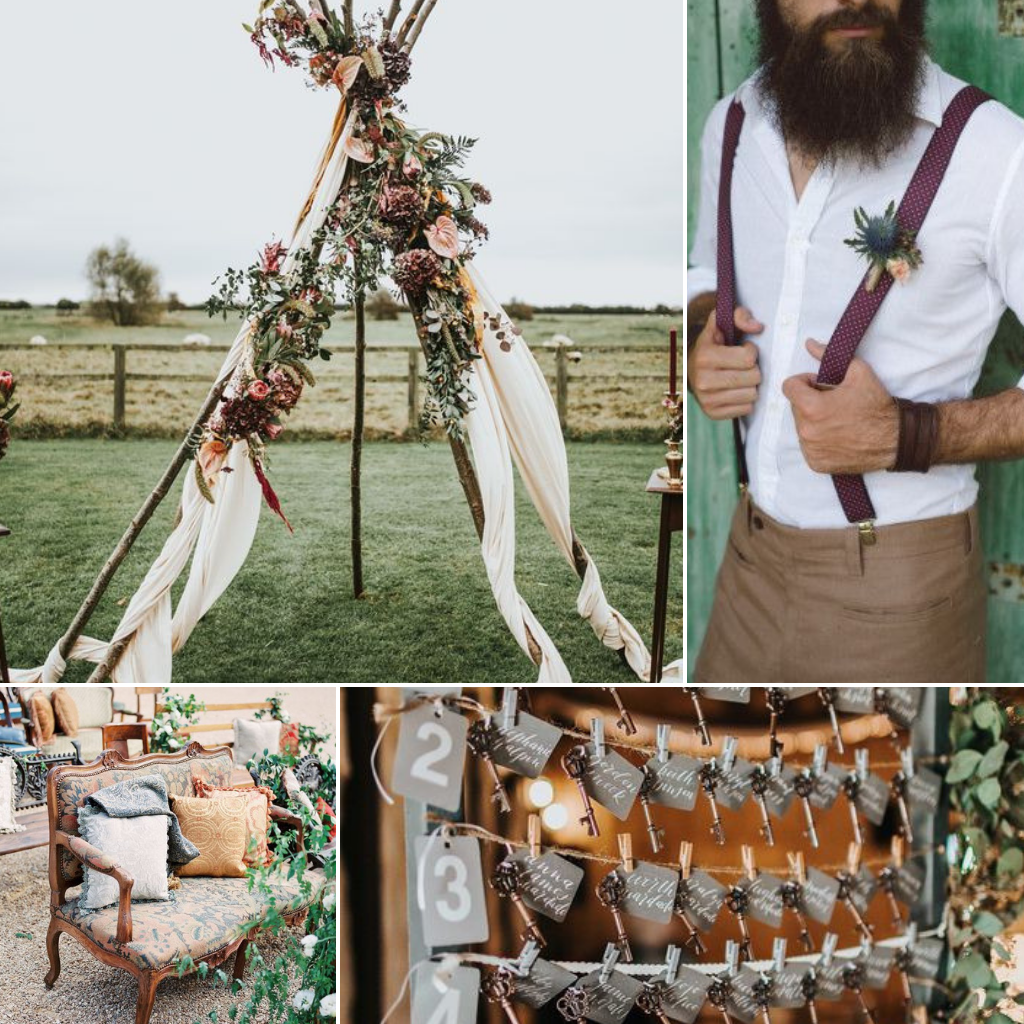 Luxe Glamour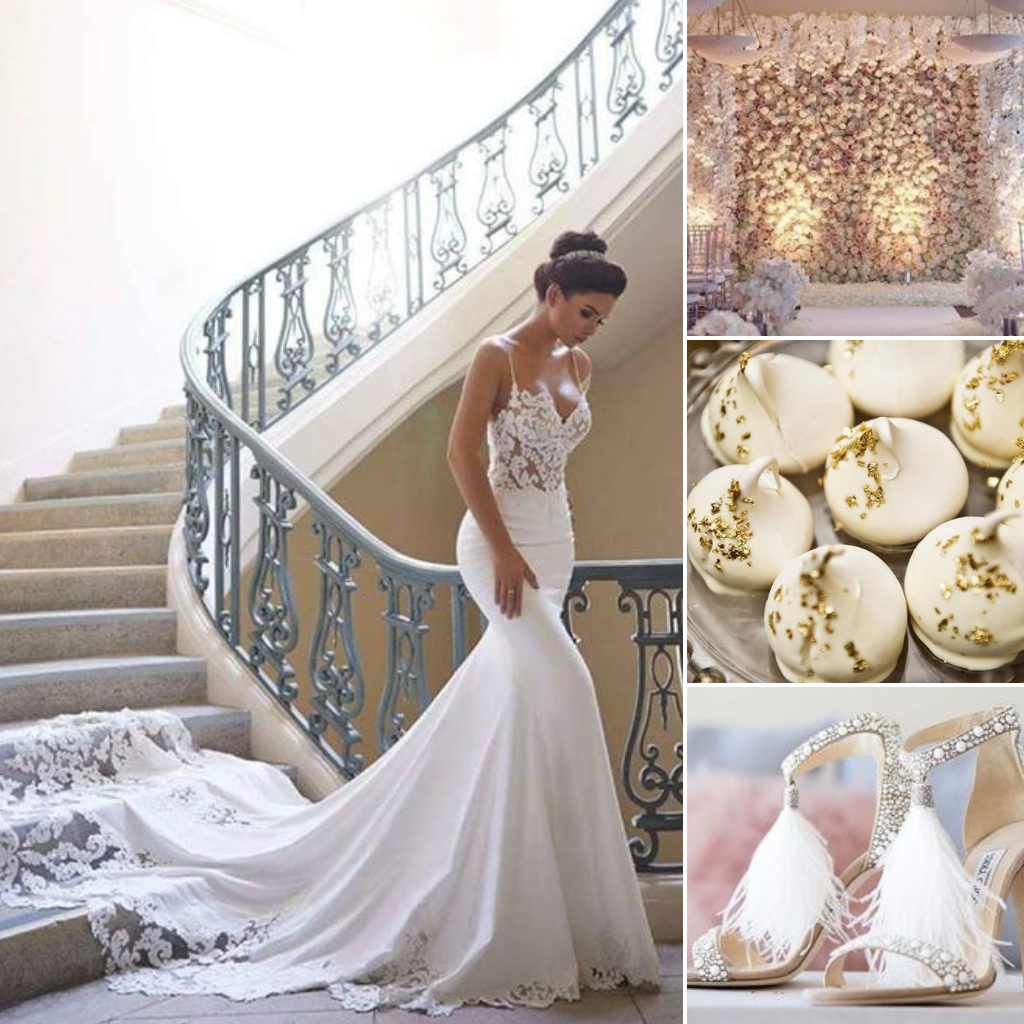 Are you a total glam queen? Feast your eyes on these some of these stunningly decadent features!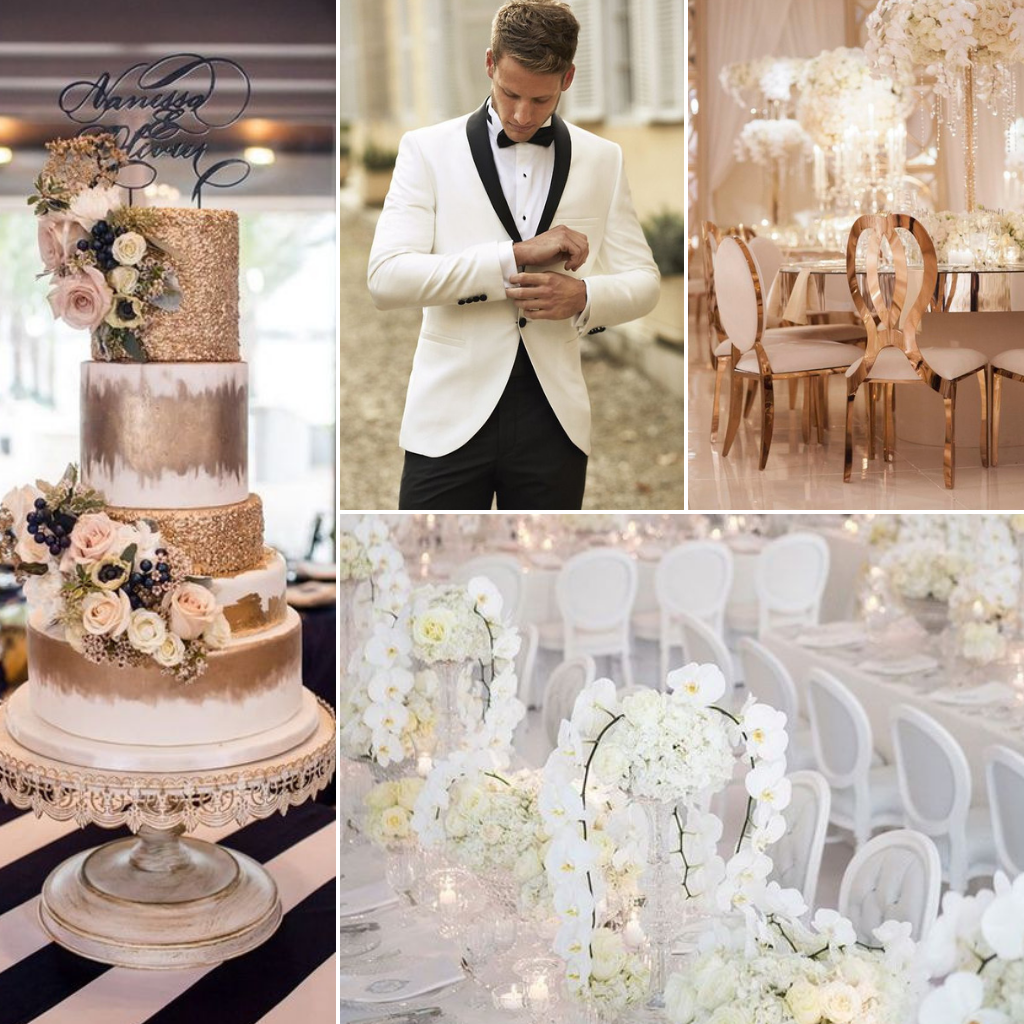 Rustic Outdoor 

Rustic refers to anything that's a bit rough around the edges and a bit more organic. Anything that's more casual, natural, and outdoorsy will work perfectly. There should be a juxtaposition between distressed elements, like an old wooden barn, next to refined elements, such as elegant white floral center-pieces.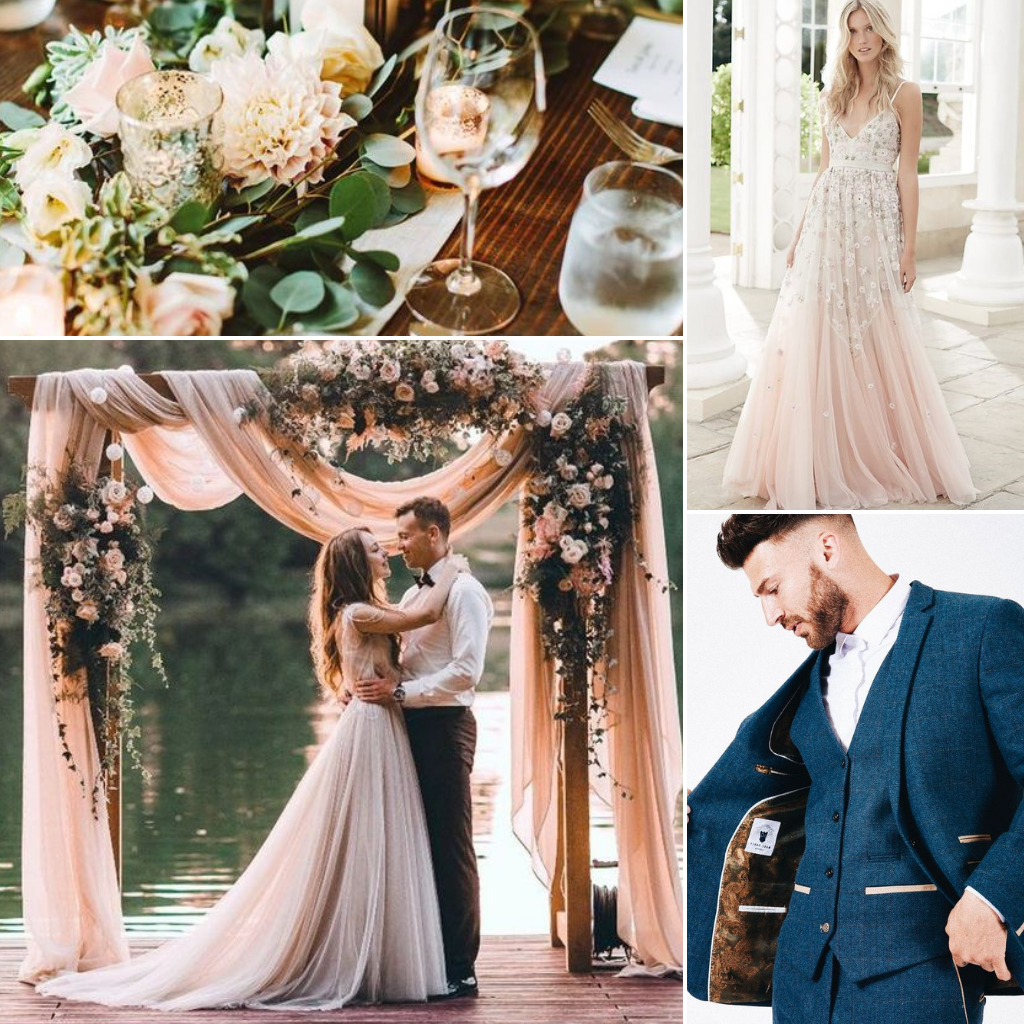 Modern and Minimal

Modern, contemporary, cutting-edge…all words to describe a chic wedding with clean lines and minimalist décor. The venue itself could be the visual focus, so other décor elements like flowers and linens can be kept clean and simple.

What's Next?
After all your research, try and come up with a short list based on your gut reaction, then ask your partner to do the same. Once you have all your answers, simply compare and see what's most popular. The best weddings are the ones that reflect both of your personalities and unique couple style.
Now it's time to contact your suppliers to source everything for you. This is why analysing your budget first is always key, remember to let each vendor know how much you are willing to spend, as this can eliminate some of the shopping stress and options. If you haven't yet looked into what you can afford, check out our ultimate 12 week wedding planning guide, Week 1 discusses budget planning, simply click here.
Finally…have fun with it all, compromise when necessary and enjoy your special day!