The hunt is on: it's time to find your dream wedding dress!
Lucky for you we know just the thing to help you find your dream dress for your dream day: our dress finder.
How does it work?
On our dress finder page you'll find eight drop down menus: Style, designer, fabric, neckline, train, colours, back type and dress shape. Each one is designed to narrow down your search. When you click on an option, our dress finder will generate a beautiful gallery of dresses that match your search criteria.
Selected to see A-line dresses in lace and tulle with a V-neckline? Our dress finder will present you with an array of gorgeous options that match your search.
Ready to get searching? Here's how:
What's your style?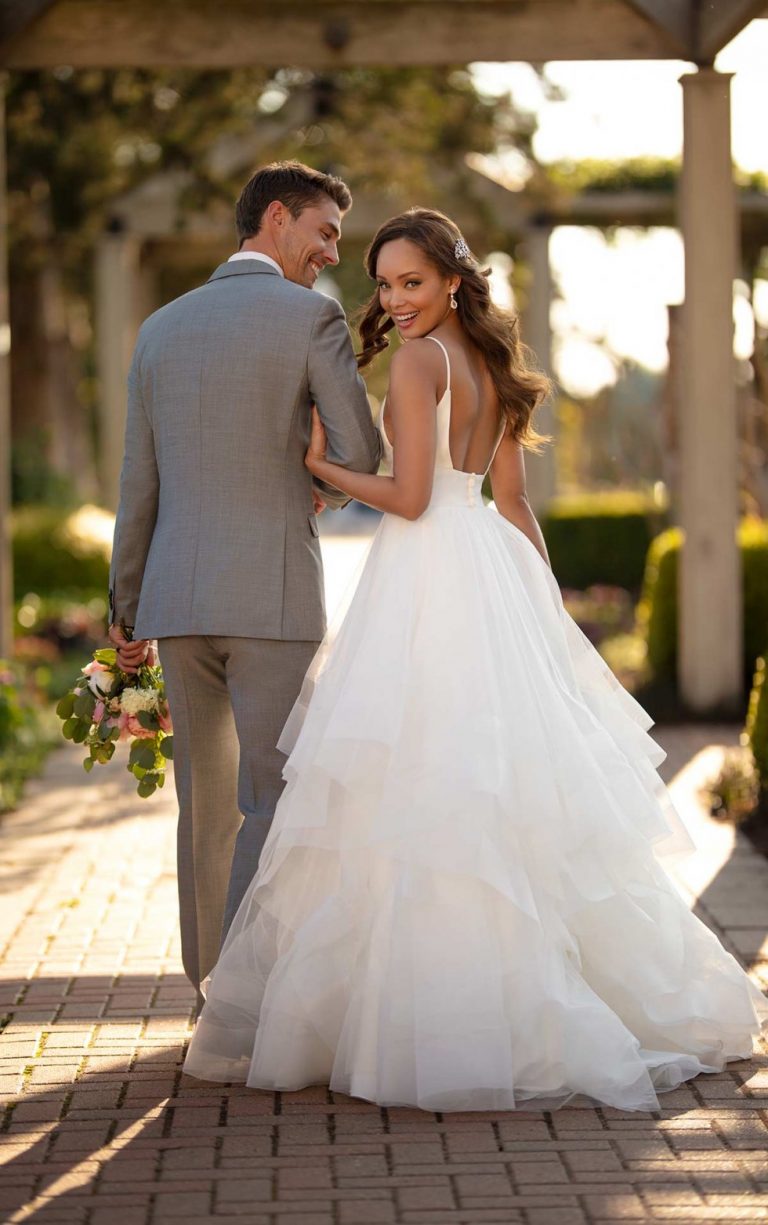 Are you going for glam or feeling very vintage? In our dress finder, you can select your dream dress style, whether you're on the hunt for a sexy sheath or a Grecian style gown. Not sure what you're going for? Don't fret. A good way to settle on a style is to look to your venue. There's no hard and fast rule, but if your venue is rustic, vintage, sophisticated or fairytale, then your gown normally follows suit.
Shaping up nicely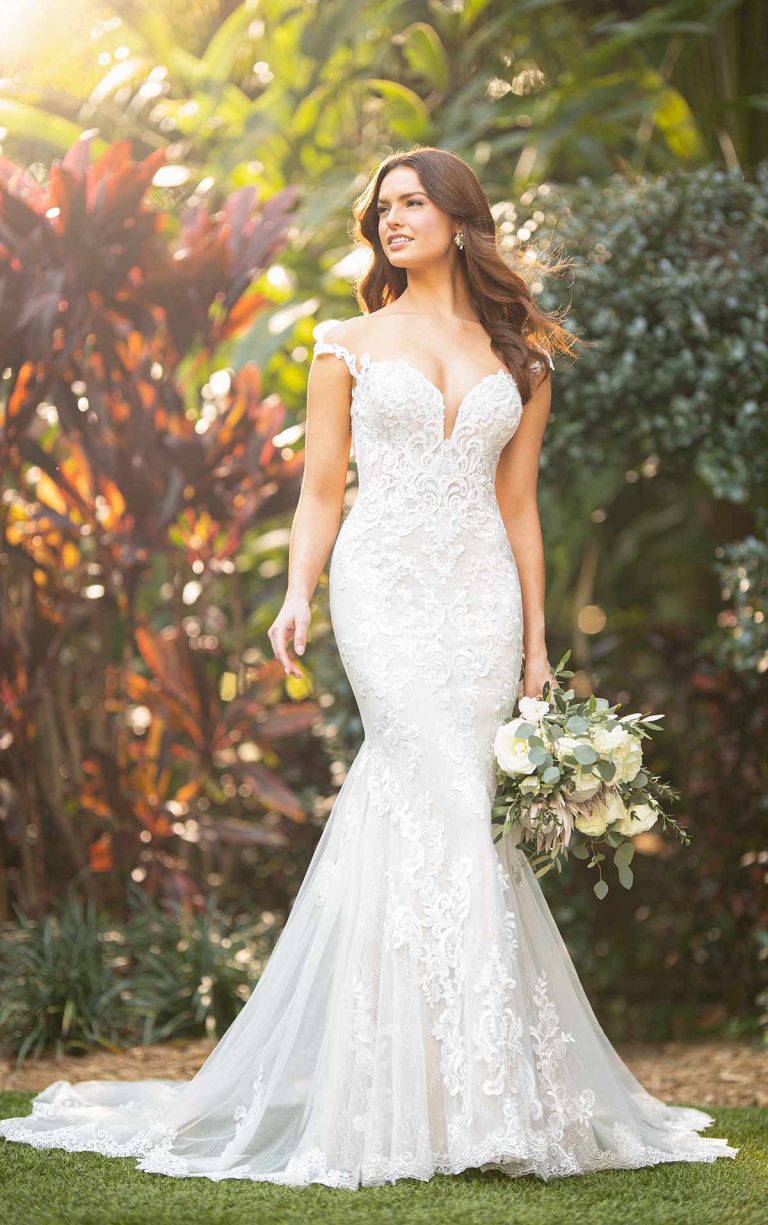 Style 3065, Essence of Australia
I've always known I want an A-line gown, some brides can't see themselves in anything other than a sheath, while many others won't know what shape is best until they get in and get trying on. Whichever camp you fall into, you can select your dress by shape in our dress finder. And there's plenty to choose from, from sexy fishtails to romantic fit and flares. You don't have to settle for just one shape either – you can search for two, three and even four, and then whittle down your selection.
Find your fabric

Love lace and tulle or always had your heart set on satin? Brides often have a good idea of what fabric they'd like for their dress, that's why in our dress finder you can choose your favourite fabrics from a drop down menu, whether you're in love with lace or obsessed with organza, there's something in there for everyone.
Up to your neck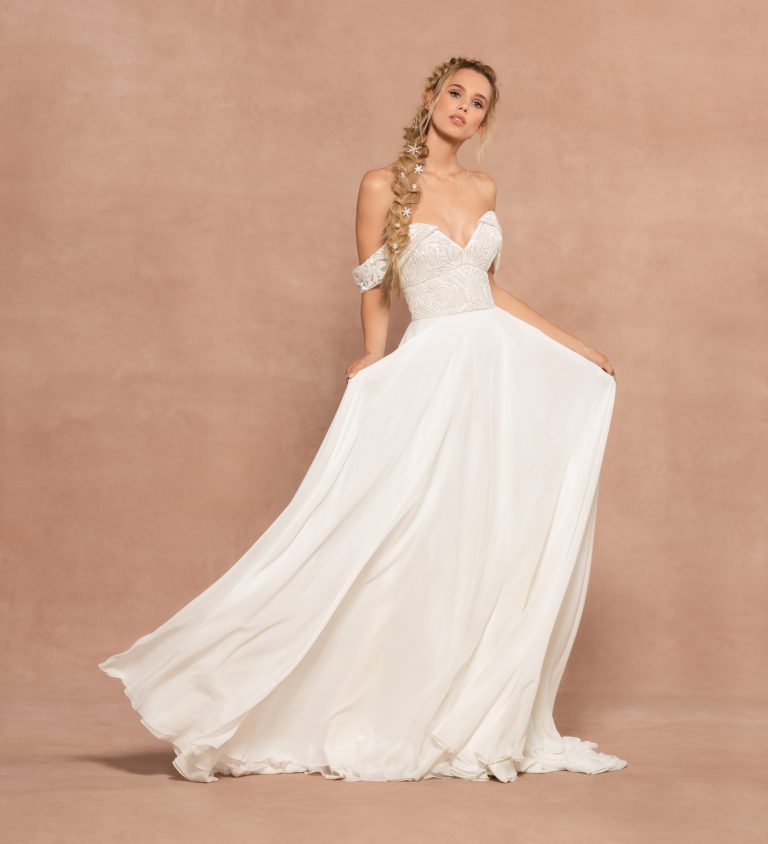 Know what you want for that all in important neckline? You've got lots of options in our neckline drop down: from sweetheart and off-the-shoulder to deep V, halterneck, cap sleeves and sleeveless. If you're not sure what you want now's a good time to get searching and whittle it down.
In TRAINing

Style 2972, Essence of Australia
Have you always dreamed of having swathes of beautiful fabric cascading after you as you walk down the aisle? Not all trains are made equal, in fact, there are loads of different styles of train, from cathedral to monarch, illusion to sweep. You can select from the drop down to find out which one is your fave or leave it blank if you'd prefer to have no train at all.
Who's your favourite designer?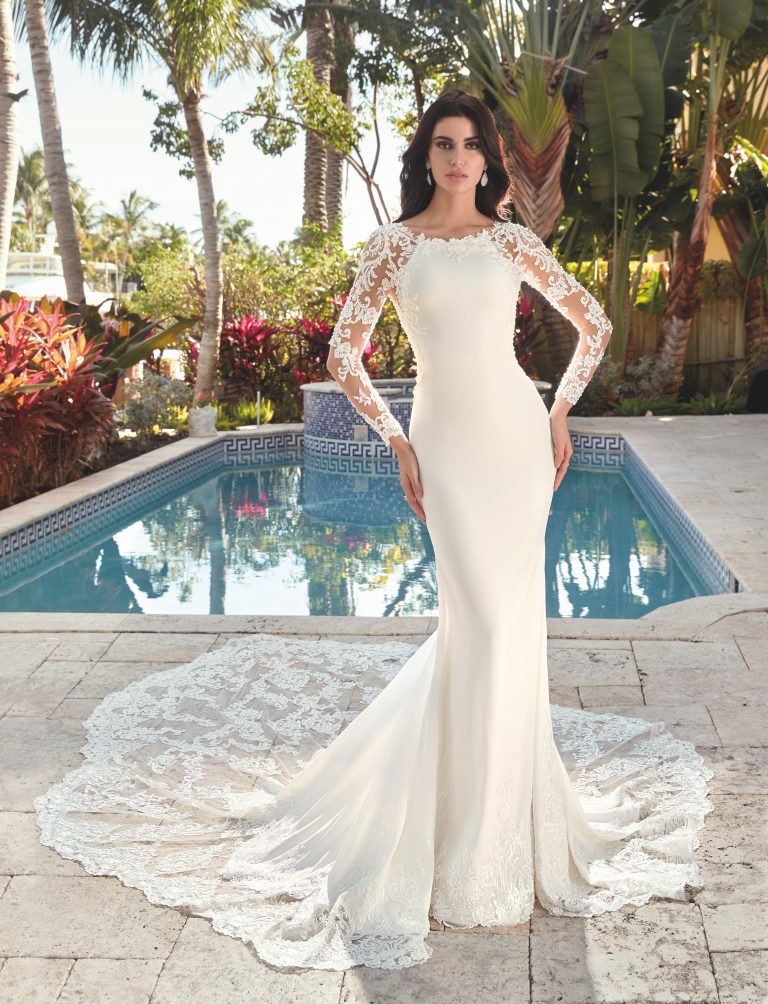 If you've been doing your homework or hunting for your dream dress for some time you may have honed in on a particular designer or two whose designs you love. If this is the case, you can select your fave designer to see only dresses from their collections. Don't know your Stella York from your Sophia Tolli? Don't worry, if you aren't so hot on designers you can leave this one blank.
Baby got back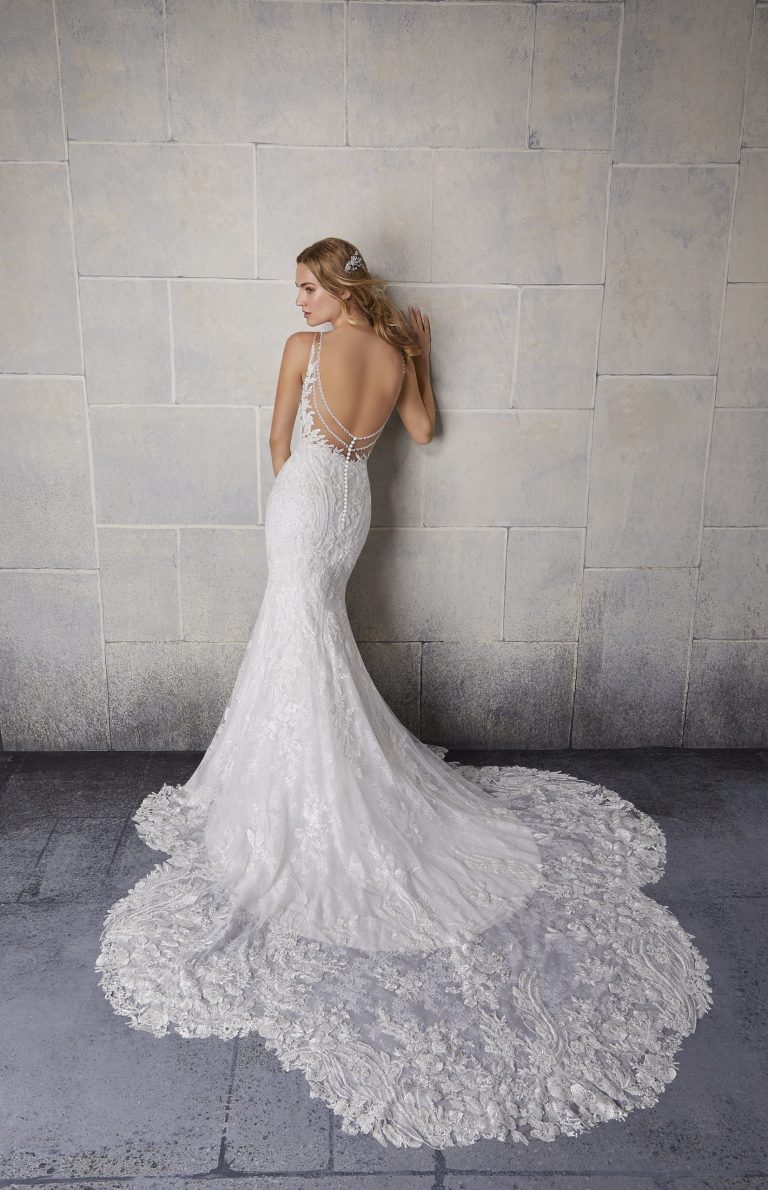 Do you want a low back, a statement back, one that's buttoned all the way down to your bum? Whichever back you choose, there's lots of choice in our dress finder, no matter what your style. Opt for backless, buttoned, corset, high, illusion or low-cut styles.
Colour me pretty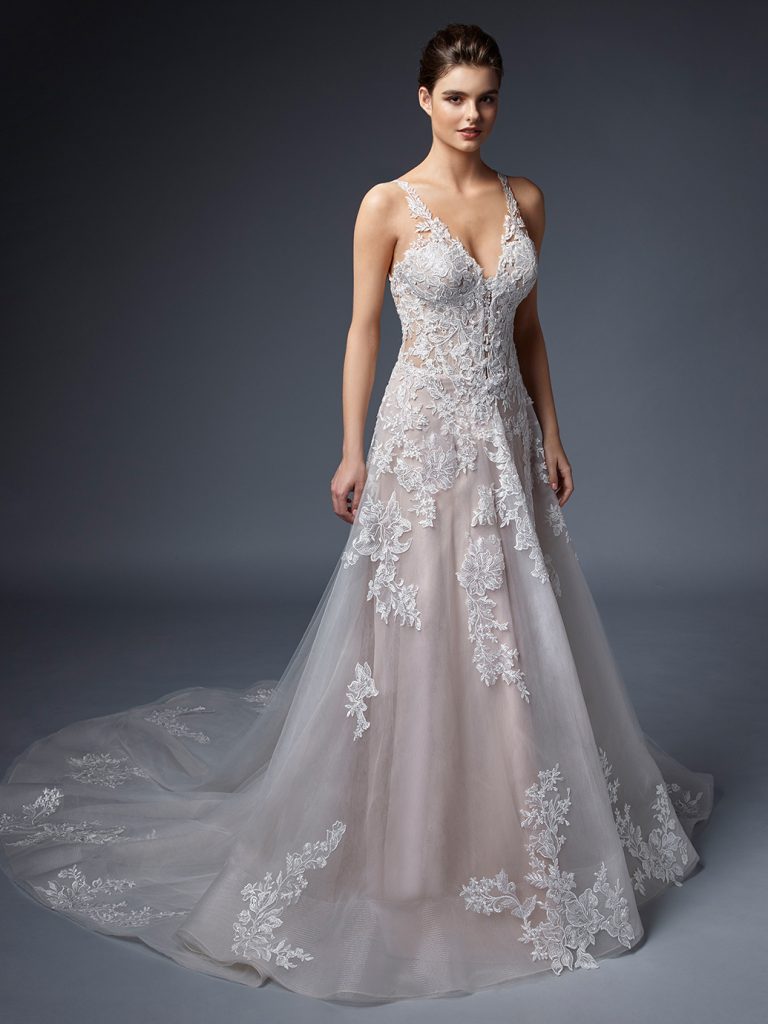 Nope – wedding dresses don't just come in white. You can get a wedding dress in any colour you wish, but generally the most common ones are white, ivory, champagne and blush. Can't settle on just one just yet? Don't worry. You can select multiple colours from our dress finder drop down menu.
Et voila…
Once you've gone through all the options you should be left with a small selection of dresses that meet your criteria – or maybe you'll have decided that your dream dress style isn't what you thought; you've actually settled on something completely different.
Either way you should have landed on a wedding dress that feels completely you, or at the very least, be armed with a clearer idea of what you want when you go to the boutiques.
Ready to find your dream dress? Great! Head to our dress finder here and get clicking. Good luck!