There are lots of reasons to have a woodland wedding.
Perhaps you were inspired by your favourite childhood book and love the feeling of magic, enchantment and playfulness you feel in the forest. Maybe you're just a sucker for nature and the outdoors. Or you could just want to do something a little different. Either way, there's no doubt that woodland weddings can be extremely beautiful and romantic affairs. Plus when you're surrounded by nature you don't have to travel too far to have your pictures taken.
As with any wedding theme there are a few things to bear in mind when considering a woodland wedding. We break down the practicalities, and share tips and tricks for all the fun stuff, like cake, floral arrangements and the all important woodland décor.
What about the weather?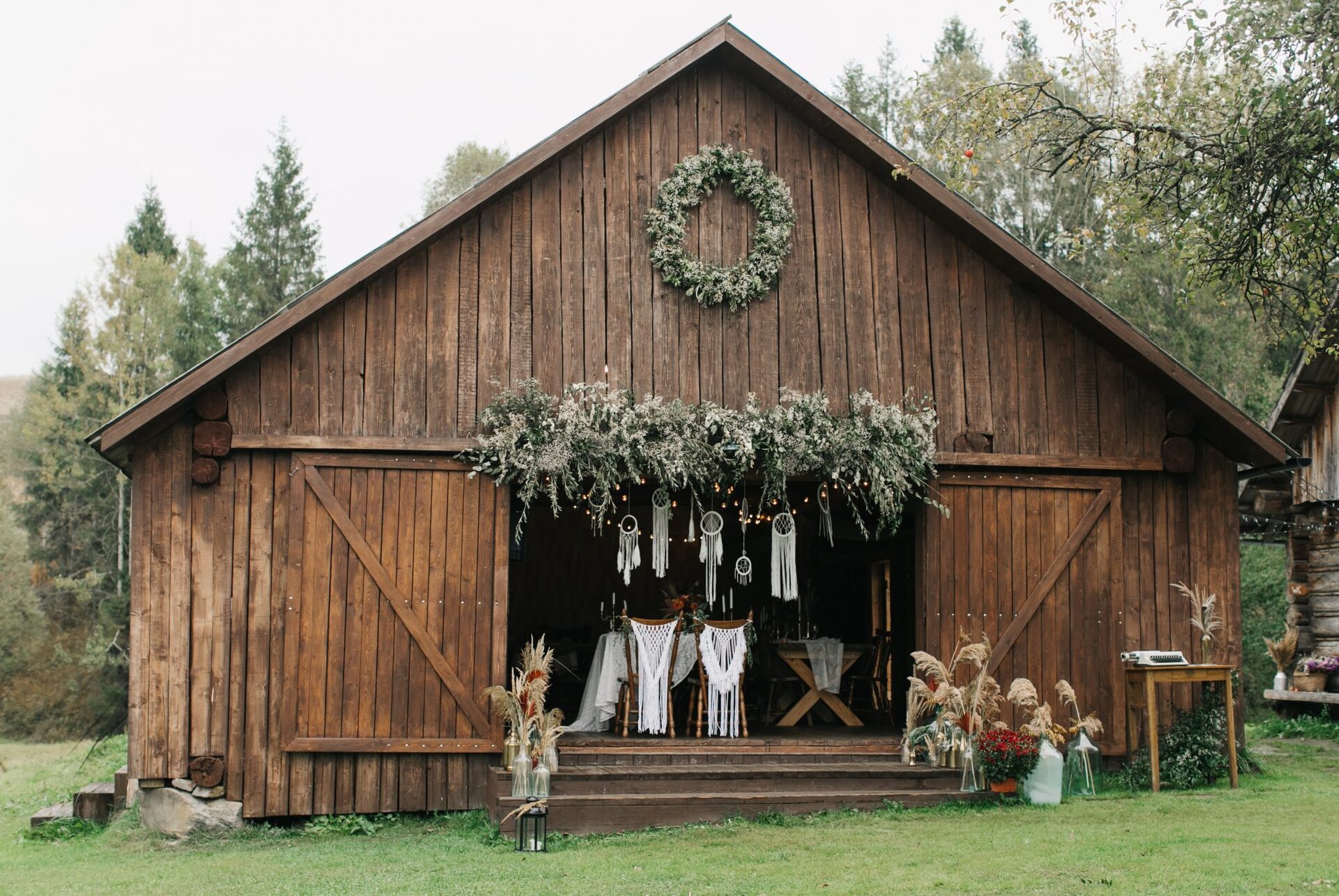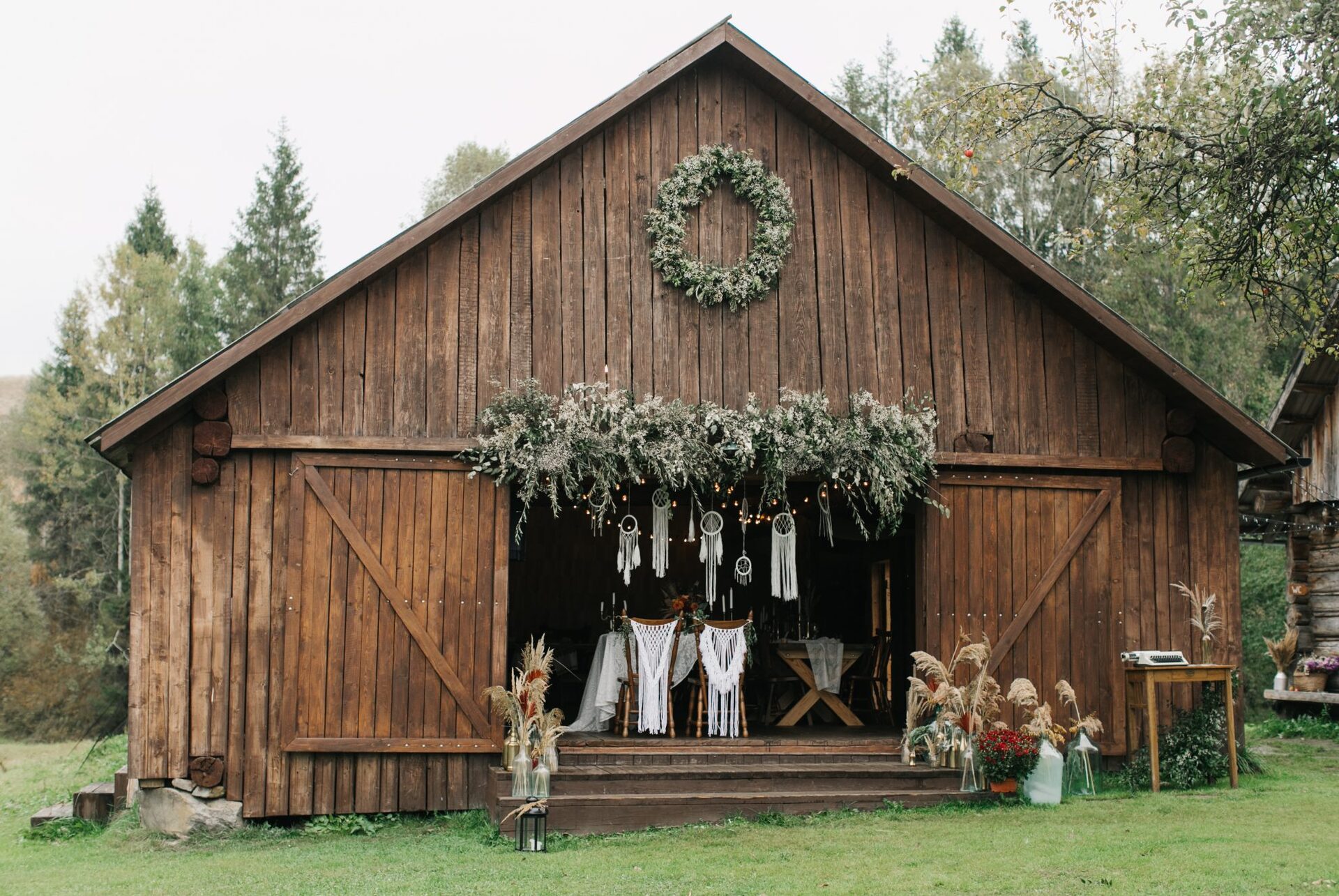 As with anything outdoors in Ireland, it's always best to have a back up. If you can't arrange a cover in the event of rain or don't want to book a marquee *just in case* your best bet is to look at rustic venues. You can't go wrong with barns or wood-beamed country houses. Or for something completely out of left field, consider a tree-house or farm. If that's not you and you're committed to having a woodland wedding outside of the summer months, consider providing some cozy throws for your guests. Great Aunt Mildred shouldn't be your something blue.
Add an archway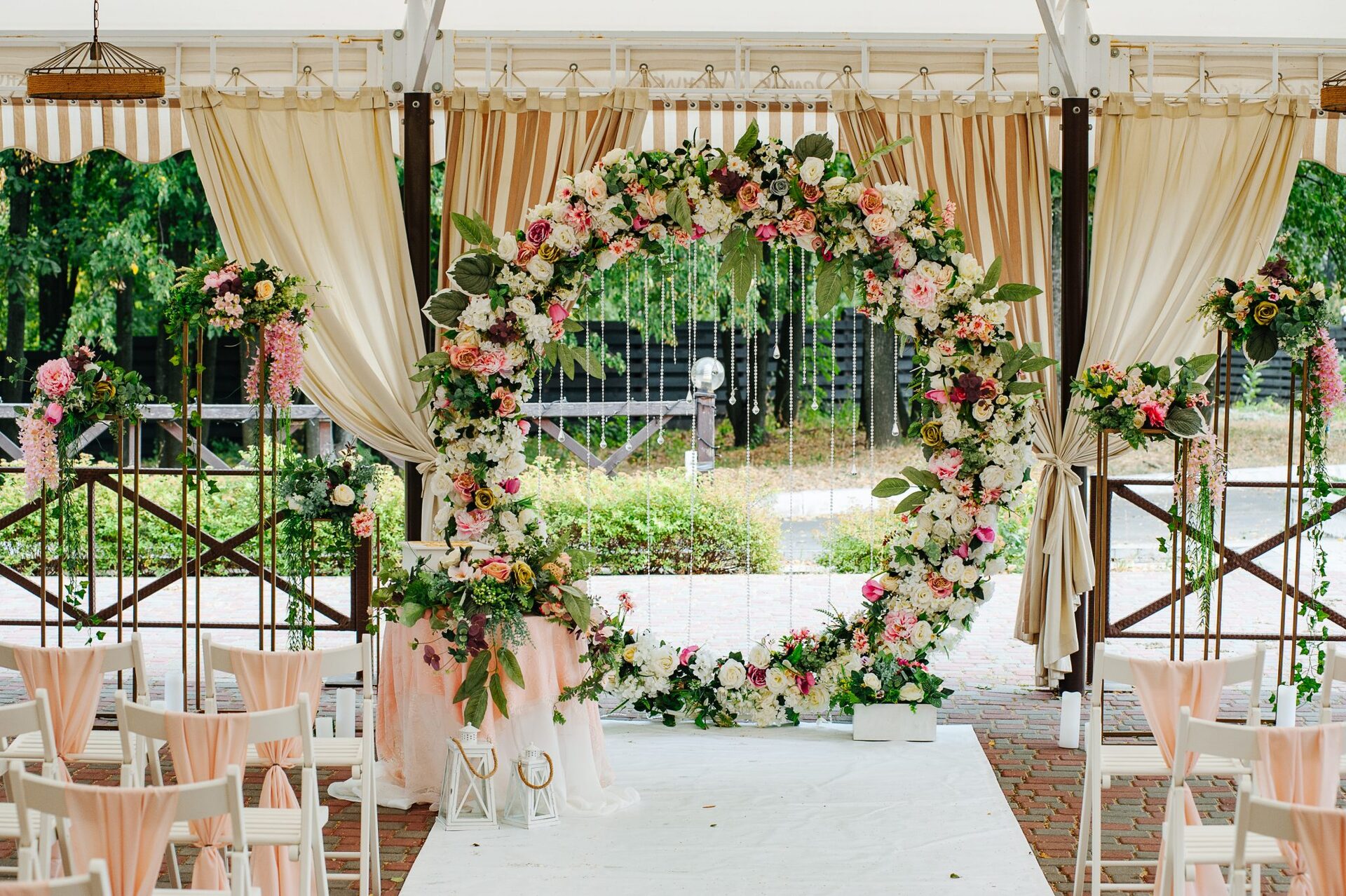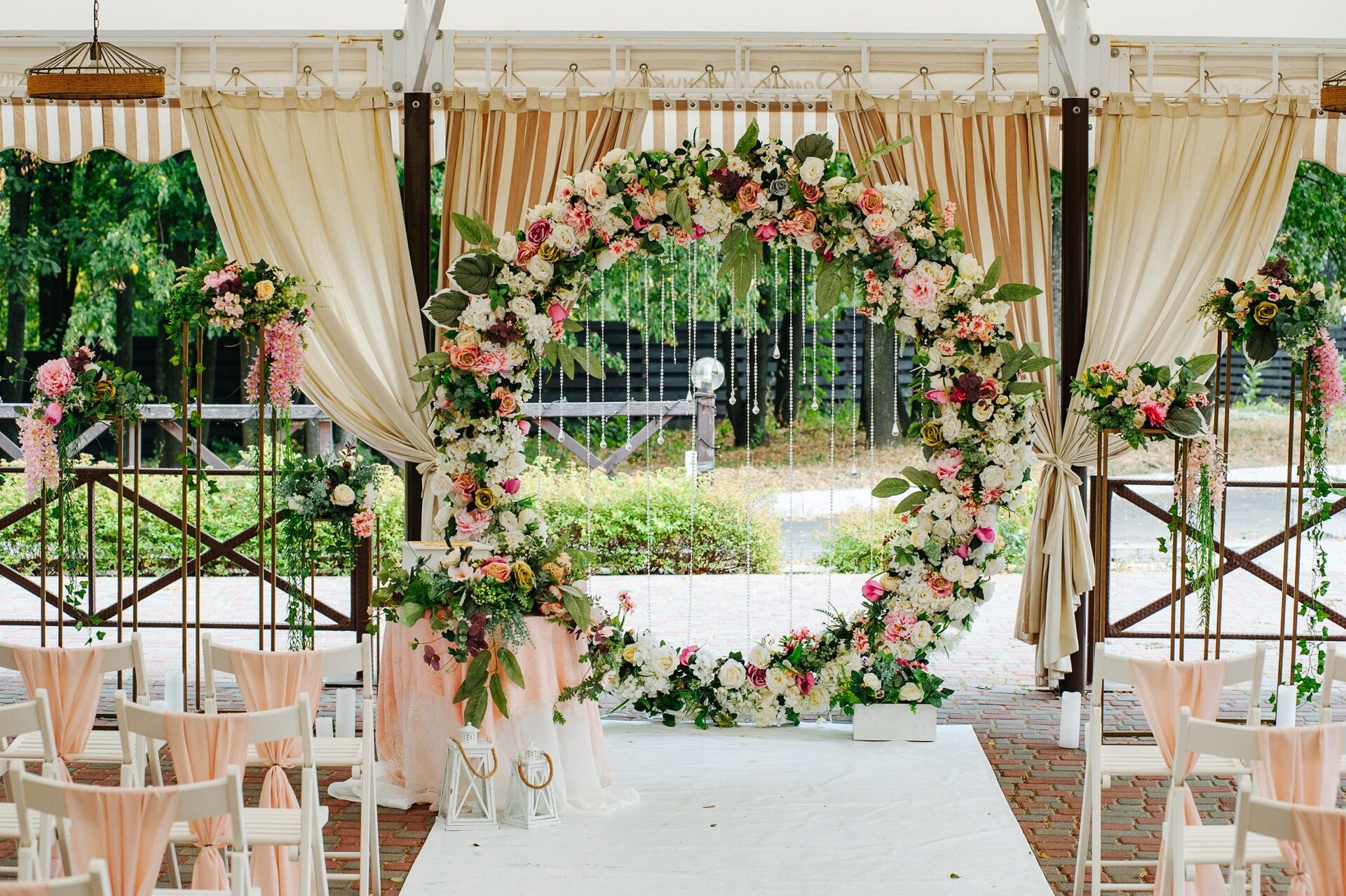 Perfect for indoors or outdoors, no woodland wedding would be complete without a floral archway. Wild flowers are best to give your venue that enchanted forest vibe but there's no hard and fast rule. Woodland weddings are whimsical and playful, so you do you. You should feel free to opt for a more manicured or colourful version depending on your personality.
Light it up

Essential for a grey day or if you're planning on using the woods as your reception space, a few artfully placed fairy lights can transform a regular old greenspace into a magical one. You'll need to loop in with your venue on this one to see if electricity is provided. If you're going fully outdoors for your big day, now's also a good time to check to see what other facilities are provided too, like toilets, water, parking etc. Remember too that lights or any other decor or fixtures should be tied down – one gust of wind and they could be gone.
All wood in the hood

A good wedding theme is one that's in keeping with its surroundings. When it comes to seating, signage and everything in between consider wood for your woodland wedding (Obvious, right?). If you're particularly crafty, you might like to take a walk through the woods and collect any bark, branches or twigs you find lying around. They could be used for ceremony décor, place settings or whatever else your imagination allows.
What about catering?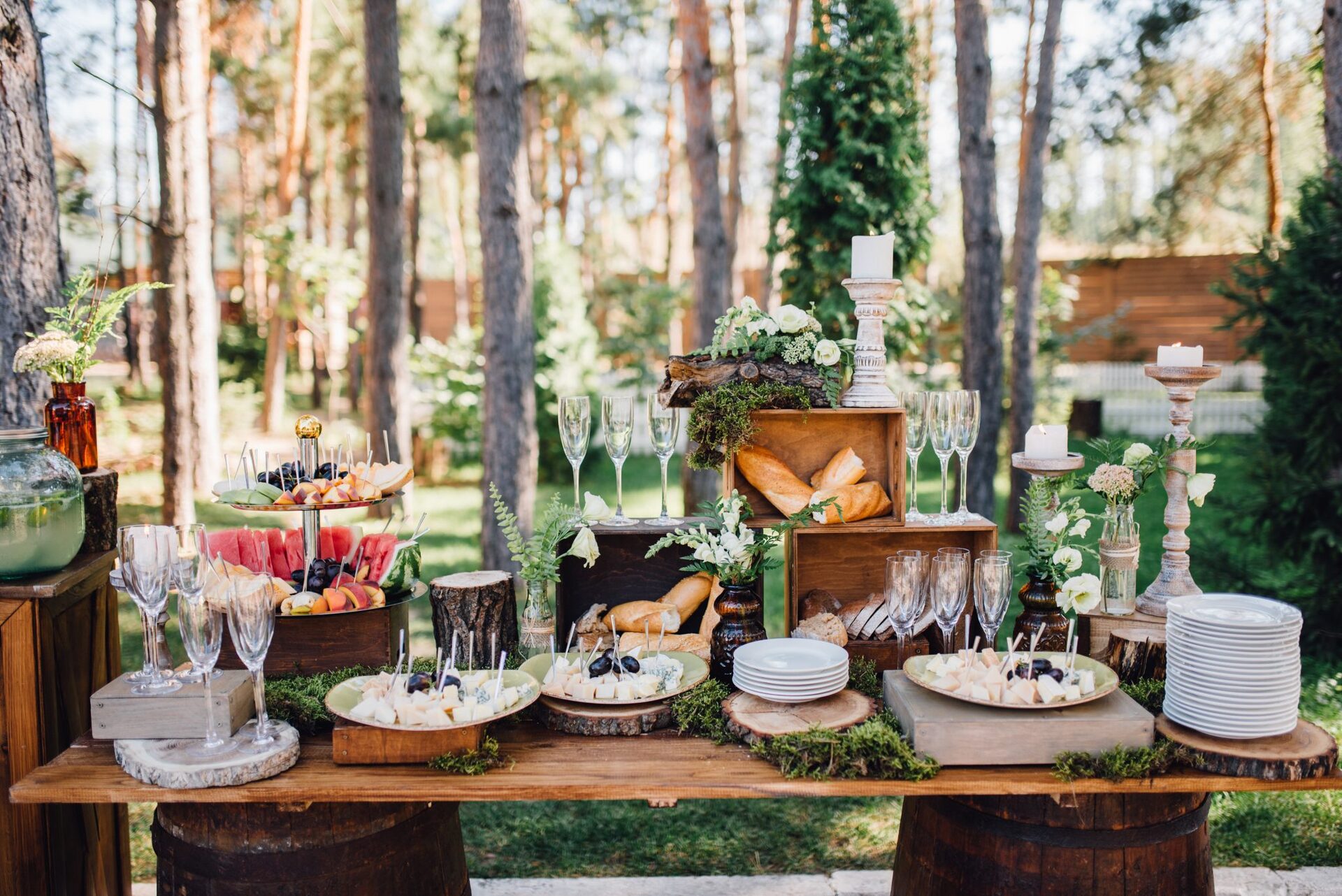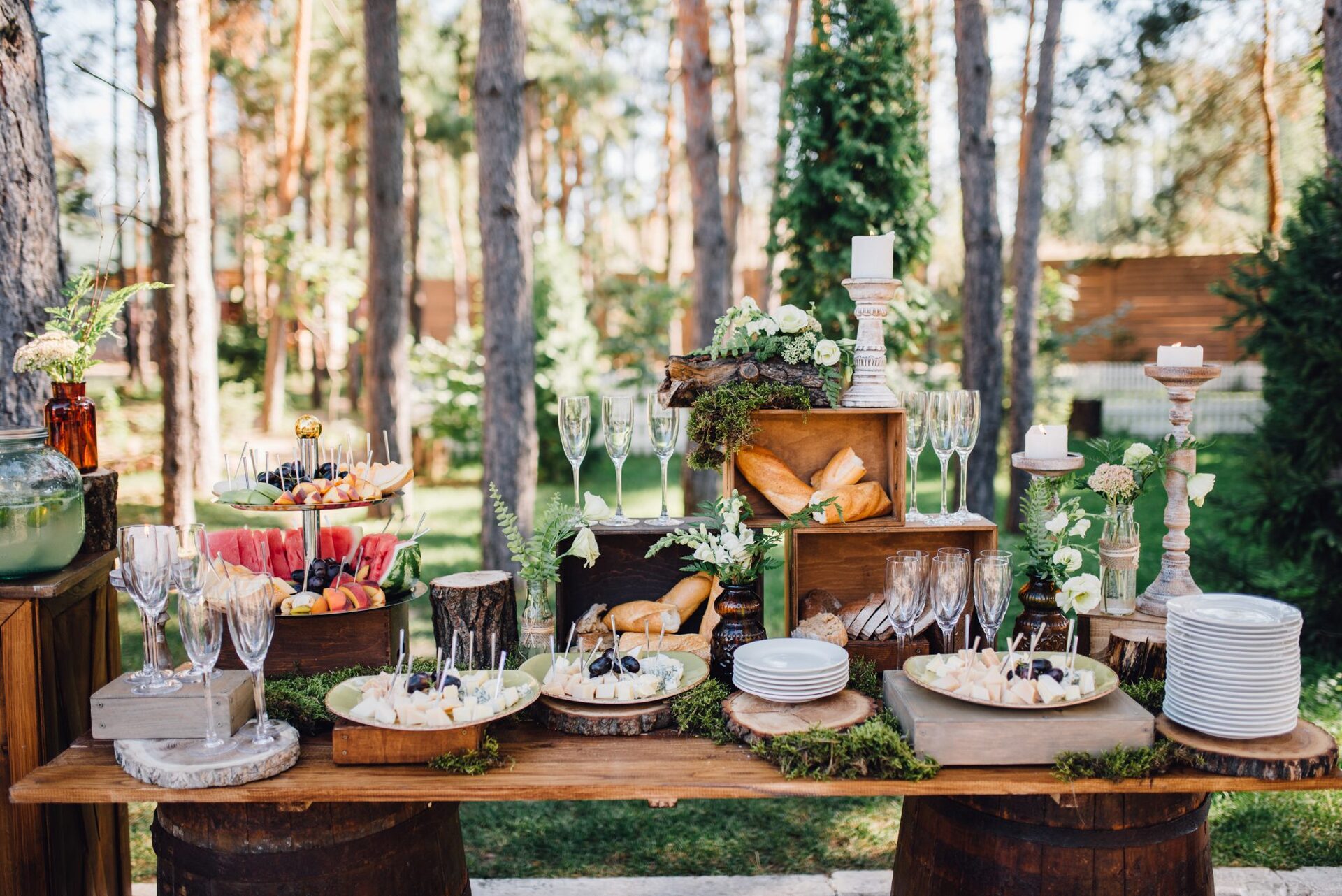 To fit with the theme of your wedding, you might like to do something a little bit more relaxed when it comes to food. A woodland wedding is the perfect opportunity to have a picnic, or hire some festival-style food trucks. Buffet-style can be cool too and what could be more fitting than a Mad Hatter's Tea Party? You do you.
Have your cake

Is anyone else salivating? Just us? When it comes to cake you might like to keep it seasonal. Having an autumn woodland wedding? Look to autumnal tones, like burnt orange, and consider seasonal fruits. Celebrating in summer? Pick bold and bright colours you'd find in the forest. You might like to adorn your cake in wild flowers (baby's breath can look particularly well) and present it on a tree trunk for that extra touch of the outdoors too.
Wear it whimsical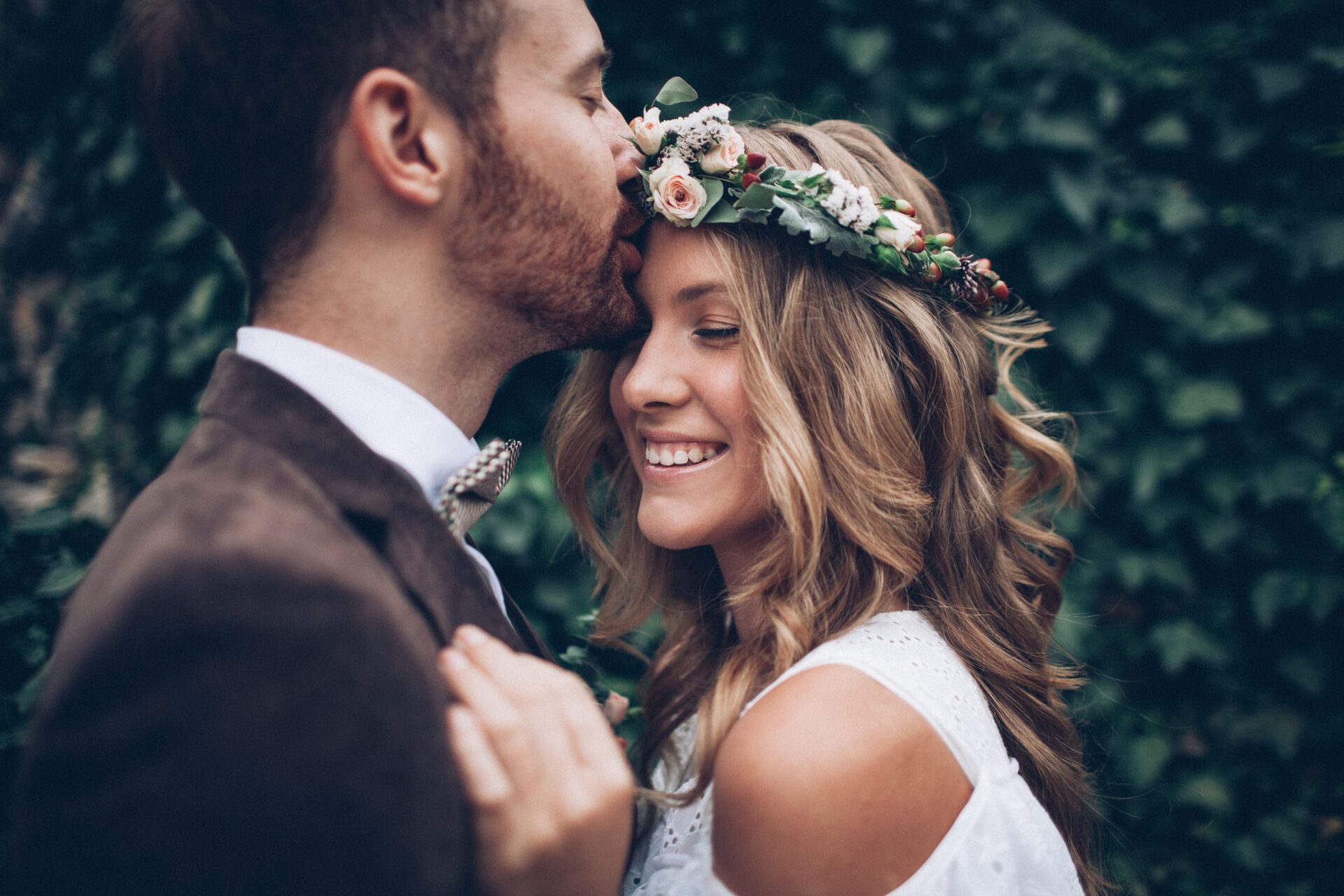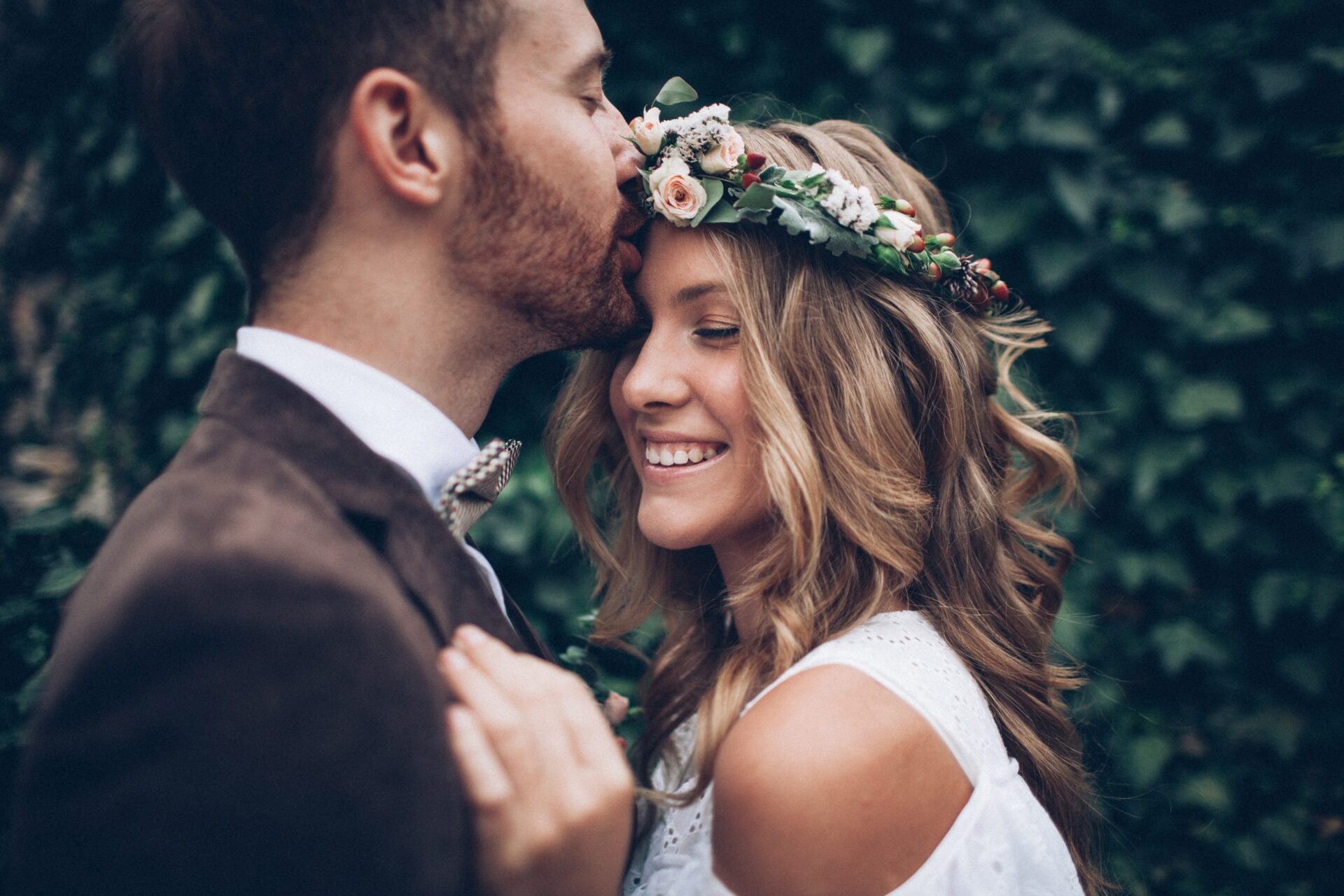 When it comes to woodland hair inspo, forget sleek and elegant. This wedding theme is playful and whimsical. Lucky for you, we've already rounded up our favourite whimsical hairstyles here. As a rule, woodland wedding hair is soft, loose and a teeny bit disheveled, and a floral garland or crown can really top it off.
Bringing the outdoors in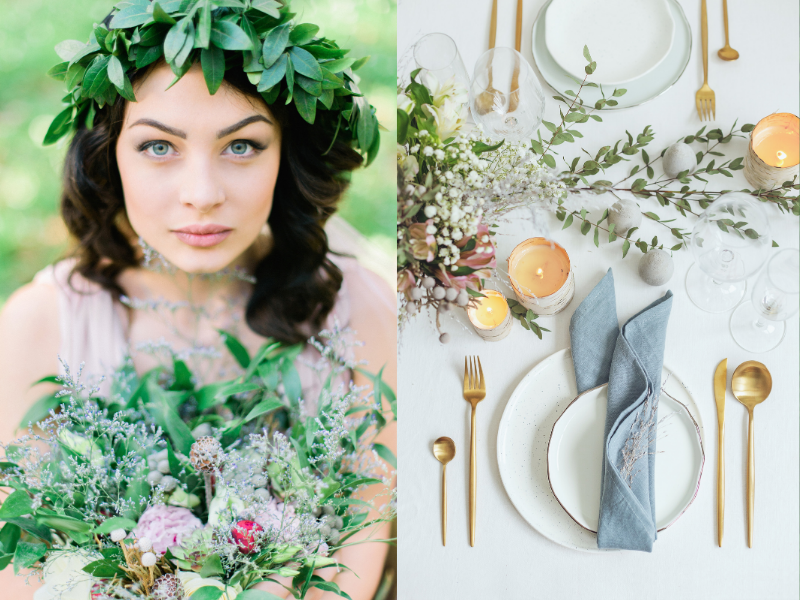 If the rain seems like too big of a risk or you simply don't like the cold, you can still have a woodland-themed wedding indoors. Think foliage – and lots of it! A lush green backdrop or wild flower archway can double as your altar and a stunning photo prop for you and your guests. Meanwhile,  a leafy or flower-based head piece can add a touch of whimsy to the bride's or bridesmaid's attire. Add leafy or fern-based buttonholes to the men's suits and as for decor, a few carefully placed shrubs and ethereal centre-pieces can work wonders at creating a natural vibe inside.
Planning your perfect day and on the hunt for wedding suppliers? You'll find the best wedding vendors in all the land over on our directory. From suppliers of wedding rings transport, cakes, flowers and everything in between, they're all there in one handy place. You're welcome.