In these uncertain times, it may seem hard to plan the simplest things let alone a long-awaited wedding, but Humanist CeremoniesTM celebrants have got you covered!
Making The Impossible, Possible
Wherever possible throughout the pandemic, our humanist celebrants have been conducting beautiful, intimate, non-religious weddings.
Celebrants have also conducted ceremonies that have been beamed all over the world via Zoom. Although guest numbers may be limited right now, thanks to technology, no one needs to miss you saying 'I do'. And, if your best friend is involved in a last-minute local lockdown, they can still do that all important reading live on the day, whether they're in London or Los Angeles. Our wedding celebrants have been trained in using Zoom, so they can make this happen.
And, our celebrants are kept up to date on the ever-changing national and local COVID regulations. Your celebrant will be able to advise you on what is possible in terms of location and numbers of guests, and will help you plan your ceremony, your way.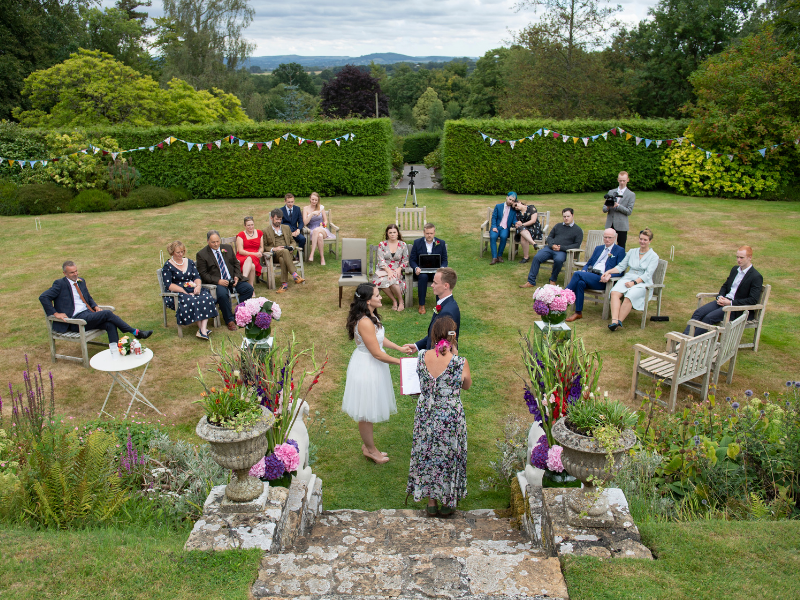 Find A Celebrant Near You
Right now, our celebrants are helping couples write meaningful vows, find the perfect poem, and plan their special day. They can help you too!
Take the first step to making your dream wedding a reality and find your celebrant today.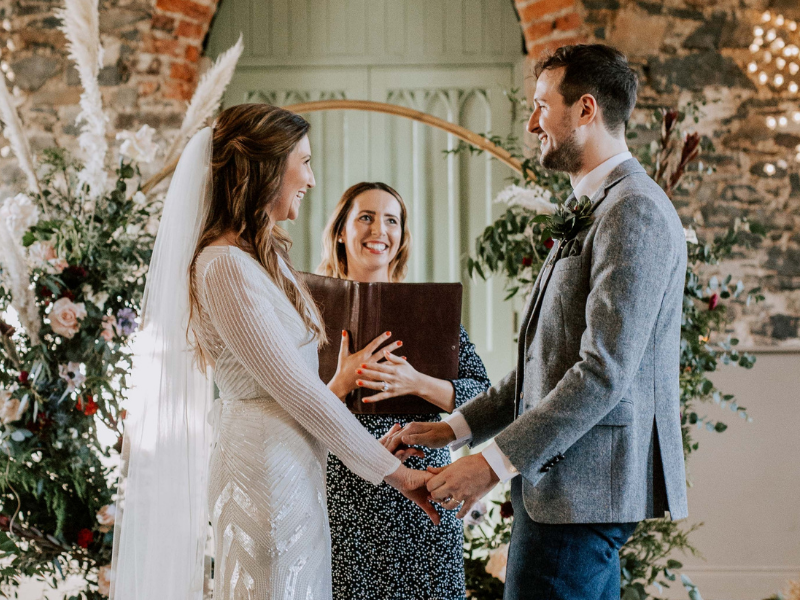 Wedding Ideas And Inspiration
For wedding ideas and inspiration, top tips for an outdoor wedding, and reasons to book a weekday wedding, visit the Humanist Wedding Blog and follow us on Twitter, Facebook, Instagram, and Pinterest.

Find Out More
For more information about humanist ceremonies, visit our website.